| | |
| --- | --- |
| Seventies Almanac - 1970 | |

Other Music Highlights of 1970:
Rock icons Jimi Hendrix and Janis Joplin die just weeks apart, in London and Los Angeles respectively.
Religious themes start to appear in songs like "Spirit In The Sky" by Norman Greenbaum, "Let It Be" by the Beatles, "My Sweet Lord" by George Harrison, and the play Jesus Christ Superstar.
Rumors begin to circulate that the Beatles will be breaking up because of differences between Paul and John. Paul releases a homemade album titled McCartney that goes on to become a number one hit.
On Wednesday, May 20, the Beatles' last film, Let It Be, premieres in London at the Palladium.
Black Sabbath releases its eponymous debut LP.
Aerosmith and Kansas form in Sunapee, N.H. and Topeka, respectively.
Rod Stewart and Ron Wood leave the disintegrating Jeff Beck Group to join the Small Faces, now simply called the Faces.
Crosby, Stills, Nash & Young record "Ohio" to draw attention to the wasteful killing of four young students of the Ohio National Guard at a Kent State University war protest rally.
American Top 40, a syndicated radio show counting down the Top 40 singles each week as ranked by Billboard magazine, debuts. Host Casey Kasem will remain with the show for 18 years.
The Rolling Stones leave London Records to form their own label, Rolling Stones Records.
Seventies Daily Music Chronicle - 1970


The Top 40 Singles of 1970:
"Bridge Over Troubled Water" - Simon & Garfunkel (First chart appearance: 2/14/70; Highest position.: #1)
"Spirit In The Sky" - Norman Greenbaum (3/7/70; #3)
"Spill The Wine" - Eric Burdon & War (7/11/70; #3)
"Which Way You Goin' Billy?" - The Poppy Family (4/25/70; #2)
"Ain't No Mountain High Enough" - Diana Ross (8/15/70; #1)
"Instant Karma (We All Shine On)" - John Ono Lennon (3/7/70; #3)
"Signed, Sealed, Delivered I'm Yours" - Stevie Wonder (7/4/70; #3)
"Hitchin' A Ride" - Vanity Fare (5/16/70; #5)
"Hey There Lonely Girl" - Eddie Holman (1/10/70; #2)
"Ride Captain Ride" - Blues Image (5/23/70; #4)
"Ooh Child" - The Five Stairsteps (6/20/70; #8)
"Something's Burning" - Kenny Rogers & The First Edition (3/14/70; #11)
"All Right Now" - Free (9/5/70; #4)
"Love On A Two-Way Street" - The Moments (4/18/70; #3)
"Reflections Of My Life" - The Marmalade (4/4/70; #10)
"Julie, Do Ya Love Me" - Bobby Sherman (8/15/70; #5)
"Green-Eyed Lady" - Sugarloaf (9/19/70; #3)
"Turn Back The Hands Of Time" - Tyrone Davis (4/4/70; #3)
"Love Grows (Where My Rosemary Goes)" - Edison Lighthouse (2/28/70; #5)
"The Rapper" - Jaggerz (2/14/70; #2)
"In The Summertime" - Mungo Jerry (7/25/70; #3)

Top Albums of 1970:


PLEASE NOTE: All albums listed in the Seventies Almanac with asterisks (*) are reviewed locally on Super Seventies RockSite! More information can be found out about other underlined albums directly from Amazon.com.


20 Popular Movies of 1970:

The Top 20 Television Shows of 1970:

Prime Time TV Schedule - 1970
News Highlights of 1970: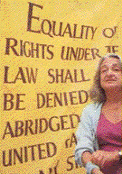 President Nixon sends combat units into Cambodia.
At Kent State University, National Guardsmen fire into a crowd protesting the Vietnam War, killing four and wounding eight.
The Knapp Commission is formed to investigate claims of NYPD corruption started by Frank Serpico.
Army physician Dr. Jeffrey MacDonald is arrested in what will become known as the the "Fatal Vision" murder case.
Homosexuals march from New York City's Greenwich Village to Central Park demonstrating for gay rights.
In New York State, the nation's most liberal abortion law goes into effect.
The Witness Protection Program is created under the Organized Crime Act.
A parade of 10,000 women in New York City celebrate the 50th anniversary of the passing of the 19th Amendment.
FBI agents arrest American Communist Angela Davis at a midtown Manhattan motel.
Anwar Sadat is elected president of the United Arab Republic (Egypt).
One million cans of tuna are recalled by the FDA because of mercury contamination.
The film version of M*A*S*H is officially banned from U.S. military installations for "reducing the conventions and paraphernalia of war to total idiocy."
Notable deaths include actress Frances Farmer and pro football coach Vincent Lombardi.
Sports Winners of 1970:
Baseball: The Baltimore Orioles beat the Cincinnati Reds 4 games to 1.
Football: The Baltimore Colts beat the Dallas Cowboys 16-13 on January 17, 1971 at the Orange Bowl in Superbowl V.
Basketball: The New York Nicks beat the Los Angeles Lakers 4 games to 3.
Hockey: The Boston Bruins beat the St. Louis Blues 4 games to 0.