| | |
| --- | --- |
| Back to the King of Pop's Vaults | |

Michael Jackson's second posthumous studio album is surprisingly good.
Michael Jackson
Xscape
POP (Epic)

By Adam Markovitz in Entertainment Weekly

fter King Tut's death, the world waited more than 3,000 years to see the hidden glories of his tomb. By the time Michael Jackson -- that god-king of pop, ShaMone!-Ra -- passed away in 2009, we didn't have to be quite as patient. It took just 13 months for his label to unveil 2010's Michael, studded with the shiniest jewels in Jackson's trove: near-complete tracks that may (or may not) have been intended for his next album. Now, nearly five years into our post-MJ era, fans get another bag of loot in the form of Xscape, a collection of eight songs that mix Jackson's unreleased vocal tracks with of-the-moment production by the likes of Timbaland and Rodney Jerkins.
| | |
| --- | --- |
| Released on May 13 via Epic/Sony, Michael Jackson's second posthumous album Xscape features the Jackson/Justin Timberlake collaboration "Love Never Felt So Good," which became a Top 20 hit on the Billboard Hot 100, Michael's first since "Butterflies." Also included is a bonus DVD with L.A. Reid and the other producers discussing their experiences on the project. | |
Before you start moonwalking away, know this: Nobody's making MJ go dubstep. In fact, Xscape's greatest accomplishment is that these do sound like MJ songs -- for better or worse. The anxious, sequin-gloved funk of the title track feels fresher than anything on his last official album, 2001's Invincible. There's no undiscovered masterpiece here, but it isn't a colorized Casablanca-level travesty, either (though the pop PSA "Do You Know Where Your Children Are") could win an earnest-off against 1992's "Heal the World"). The most startling part is what's going on above the "modernized" beats. Jackson's voice, high and clear in the mix, ages decades in 40-odd minutes, his '80s falsetto giving way to a surprisingly dark late-'90s baritone. It's a range he rarely showed off, but more important, it's a reminder that MJ's greatest treasure -- his constant artistic evolution -- is one he took with him to the afterlife. B



By Rob Tannenbaum in Rolling Stone

Michael Jackson has been more prolific in death than he usually was while alive. For his second posthumous studio LP, weighing in at an ungenerous eight songs, Timbaland and Jerome Harmon lead a team of producers who've added bulk and even dubstep eruptions to Jackson's unfinished tracks, originally laid down between 1983 and 2002.

"Loving You" (recorded during sessions for 1987's Bad) follows the wonderful, breezy legacy of "Rock With You" and "The Way You Make Me Feel." But it's an exception: Most of these songs rot and sway with fear. In "Chicago," Jackson rails at a harlot who seduced him, despite being married with kids. The Dangerous outtake "Slave to the Rhythm" details an ugly marriage, and the EDM surges of the astounding, audacious "Do You Know Where Your Children Are" chronicle the grim fate of a preteen girl who runs from an abusive stepdad. Even with such dark subject matter, though, it's a joy to hear the joy in Jackson's voice.

Female sexual predators and the abuse of children were frequent Jackson themes. So was his sense of martyrdom. In "Xscape," he uses his array of percussive gasps and clucks to describe how TV cameras (and, inevitably, a greedy woman) plague his life. In the second chorus, he slips in a chilling ad-lib that's easy to overlook: "I'm dying.". * * * 1/2



| | |
| --- | --- |
| Led Zeppelin's First Flights | |

The heavy metal gods spruce up their back catalog with alternate takes and even a 1969 concert.
Led Zeppelin
Led Zeppelin, Led Zeppelin II, Led Zeppelin III
ROCK (Atlantic/Swan Song)

By David Fricke in Rolling Stone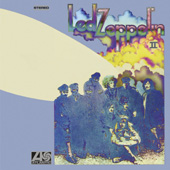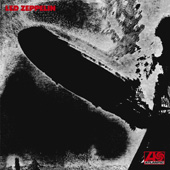 t's easy to forget at this distance that Led Zeppelin's first three albums, the foundation of their titanic legacy, were the most divisive hit records of their day. Rolling Stone is still living down 1969 pans of Led Zeppelin and II as brutal blues ham; III shook fans and enemies alike with its dedicated swerve into acoustic textures and restraint.
The music is now beyond reproach. Made and issued between the falls of 1968 and 1970, the original LPs mark Zeppelin's rapid progression out of British R&B and psychedelia into a crushing-riff rock of unprecedented dynamic range, embedded with details from Fifties rockabilly and Celtic and Appalachian folk, blown open with volcanic improvising. These bonus-laden reissues, overseen by guitarist-producer Jimmy Page, do not change the story in a major way. They deepen the telling, recounting that blitzkrieg with fresh, incremental detail. The primary lesson, especially from the studio outtakes: Everything happened overnight. None of it was by accident.
An October '69 Paris concert, added to the debut, shows how far and fast the interplay and confrontation advanced onstage. Issued that month, II was still tied to straight-blues sources (the Willie Dixon elements in "Whole Lotta Love"). But the alternate takes highlight Robert Plant's ripening vocal poise and, in a rough mix of "Ramble On," the decisive, melodic force of John Paul Jones' bass and John Bonham's drumming.
III was a masterful union of ballads and bruising, and a giant step in the songwriting ascent toward, later, "No Quarter" and "Kashmir." "Jennings Farm Blues," an electric run at the folk gallop "Bron-Y-Aur Stomp," shows Zeppelin exploring options, and the medley "Keys to the Highway/Trouble in Mind," by Page and Plant, feels like a deep-blues breath before the next rush forward. Led Zeppelin * * * * 1/2, Led Zeppelin II * * * * 1/2, Led Zeppelin III * * * * *