| | |
| --- | --- |
| 'The Dream Weaver' Returns | |

Synthesizer pioneer Gary Wright releases 'Connected',
his first pop-rock album in over 20 years.
Gary Wright
Connected
ROCK (LARKIO)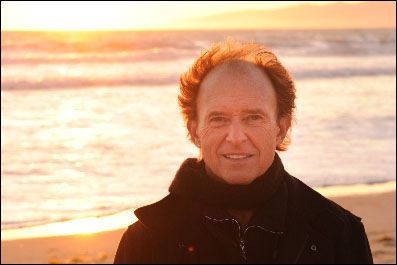 nchored by a lifetime of songcraft and production know-how, synthesizer-pioneer Gary Wright releases Connected on June 8th, his first pop-rock album in over 20 years. This bold new album is an inspirational journey that instills Wright's self-realized world-unifying vision with the magical transcendence of his all-time classic hits "Dream Weaver" and "Love Is Alive" and a masterful reminder of Gary's innate ability to forge a sublime musical connection with the inner human desire that engages one to move, to groove, to clap one's hands and to sing along. With musical gifts interlaced in uplifting joy, Wright wrapped it up with the album's title, "I named the album Connected because I believe we are all connected with one another and that our thoughts and actions have a great influence on our planet collectively. We, therefore, all need to work together in making this world a better place by manifesting more hope and more positive thinking wherever we go as well as doing our parts in creating peace and spreading it wherever we see darkness."
The mood heats up from the get go with the majestic first single "Satisfied," featuring iconic legends Ringo Starr on drums and Joe Walsh on guitar. Replete with a deliciously funky keyboard riff amid life-affirming vocals, it's an effervescent soul-enriching sojourn. "Satisfied" was made available as a digital single beginning May 18th. Future singles from Connected include "Get Your Hands Up" and "Gimme Some Time" with Jeff "Skunk" Baxter on guitar.
| | |
| --- | --- |
| Released on June 8 via Larkio Records, Connected is Gary Wright's first pop-rock album in over 20 years. | |
Two years in the making, Wright recalls the album's genesis, "Right before I started the last Ringo All Starr tour in 2008 I began to write for what would be this new studio album. I wanted it to be in the same direction that my album The Dream Weaver was; not too over-produced. So I recorded a few tracks with my engineer Rob Calhoun, who was very helpful in running the technology part of the process and then I went on tour with Ringo. That September after the tour was over I went to Sardinia, Italy where I wrote more songs (on acoustic guitar) and returned home to finish writing and recording the album."

Wright also spent time perusing his forty years of archives and unearthed several incredible nuggets. As a very special bonus to those who purchase the deluxe digital version of Connected at iTunes and TheDreamWeaver.com, Gary is including two songs linked to his long-time friend George Harrison, one is a moving ballad called "To Discover Yourself," co-written by George Harrison in 1971 and recorded by Wright on the day of Harrison's passing on November 29, 2001. The other song, recorded in 1989, is titled "Never Give Up" and features George Harrison on guitar. Separately, the hauntingly beautiful "The Way I Feel," a song Gary contributed to the soundtrack for the 1986 German film Fire and Ice will be included on the deluxe version of the album available exclusively at The Dream Weaver.com.

A wave of high-profile events will surround the release of Connected beginning with Gary's participation in a 30-city national trek as a part of the Ringo Starr and his All-Starr Band tour from June 24th through August 7th. This fall, Wright will appear in Martin Scorcese's Living In the Material World: George Harrison biopic while "Dream Weaver" will be prominently featured in a May 18th Joss Whedon-directed episode of the hit TV show Glee and Disney's Toy Story 3 in 3-D. A new generation is set to have their hearts, minds and souls Connected. - 1888 Media.

View Gary Wright performing his 1976 classic "Dream Weaver" on YouTube.com.
GARY WRIGHT TOUR DATES:
(Appearing with Ringo Starr & His All Starr Band)
06/24/10 Niagara Falls, ON - Niagara Fallsview Casino Resort
06/25/10 Niagara Falls, ON - Niagara Fallsview Casino Resort
06/26/10 Bethel, NY - Bethel Woods Center For The Arts
06/27/10 Uncasville, CT - Mohegan Sun
06/29/10 Boston, MA - Bank Of America Pavilion
06/30/10 Westbury, NY - Theatre At Westbury
07/02/10 Easton, PA - State Theatre Center For The Arts
07/03/10 Atlantic City, NJ - Caesars Circus Maximus Theatre
07/05/10 New Brunswick, NJ - State Theatre
07/06/10 Lancaster, PA - American Music Theatre
07/07/10 New York, NY - Radio City Music Hall
07/09/10 Cincinnati, OH - PNC Pavilion at Riverbend
07/10/10 Atlanta, GA - Chastain Park Amphitheatre
07/11/10 Durham, NC - Durham Performing Arts Center
07/13/10 Clearwater, FL - Ruth Eckerd Hall
07/15/10 Hollywood, FL - Seminole Hard Rock Live
07/17/10 Saint Augustine, FL - St. Augustine Amphitheatre
07/18/10 Biloxi, MS - Beau Rivage Casino
07/20/10 Cleveland, OH - Nautica Pavilion
07/21/10 Canandaigua, NY - Constellation Brands Marvin Sands PAC
07/23/10 Windsor, ON - Caesars Windsor "The Colosseum"
07/24/10 Hammond, IN - The Venue At Horseshoe Casino
07/25/10 Prior Lake, MN - Mystic Lake Casino
07/28/10 Calgary, AB - Southern Alberta Jubilee Auditorium
07/30/10 Spokane, WA - Northern Quest Casino
07/31/10 Woodinville, WA - Chateau Ste. Michelle Winery
08/01/10 Eugene, OR - Cuthbert Amphitheatre
08/03/10 Saratoga, CA - The Mountain Winery
08/05/10 Rancho Mirage, CA - The Show At Agua Caliente Casino Resort
08/06/10 San Diego, CA - Humphrey's
08/07/10 Los Angeles, CA - Greek Theatre


| | |
| --- | --- |
| Blues, Danger and Outtakes | |

A fresh look at the Stones' greatest disc, with bonus tracks.
by Clark Collis in Entertainment Weekly

The Rolling Stones
Exile on Main Street
ROCK (HIP-O/UNIVERSAL)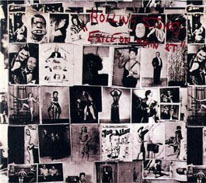 he Greatest Rock & Roll Band in the World has not always shown the greatest skill when choosing which tunes to put on albums. After all, these are the folks who sat on "Start Me Up" for years before sticking it on 1981's Tattoo You.
So fans' mouths were set a-watering by the news that the group would release its classic 1972 album, Exile on Main Street, with 10 previously unheard bonus tracks from the same era. And if the songs -- which have been overhauled to varying degrees by producers Mick Jagger, Keith Richards, and Don Was -- are of lesser quality than, say, Exile high point "Tumbling Dice," there are several that certainly deserve to be heard. "Pass the Wine (Sophia Loren)" is an excellent piece of loose-limbed funk. "I'm Not Signifying " boasts a nice bluesy swagger. And lament "Following the River" is a genuine tearjerker, although its shiny presentation -- which includes newly recorded Jagger vocals -- is far removed from the atmospheric murkiness of the original collection.
Some other songs, including a Richards-sung version of Exile number "Soul Survivor," are of more archaeological interest. It also seems rich that the "super deluxe edition" features a half-hour film containing footage from the forthcoming documentary Stones in Exile, rather than the doc itself. Literally rich, given that the deluxe version, which also includes the original Exile on vinyl, costs more than $100. But the basic package is an essential purchase that rescues a clutch of terrific tracks from their 38-year-old Exile exile. Original album: A+ Bonus tracks: B