| | |
| --- | --- |
| Asia Rising | |

Asia's original supergroup line-up returns with 'Phoenix,' its first new studio album in 25 years.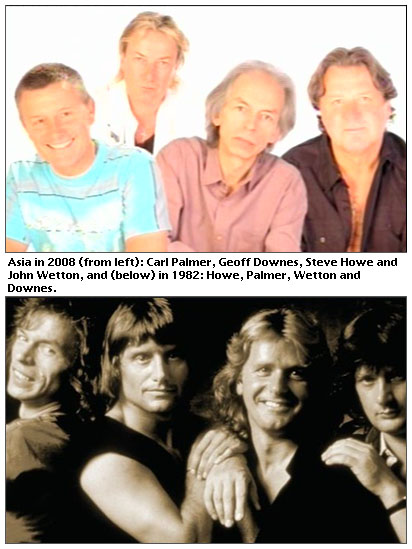 he acclaimed British progressive rock group Asia has announced the April 15 (April 14 internationally) release of Phoenix, its first studio album since 1983. Recorded by all four original members, Phoenix will be released on CD and digitally by EMI America Records in North America and by Frontiers Records in the rest of the world. Since 1982, Asia has sold more than 15 million albums globally, and the band has announced a world tour to support the release of Phoenix, with U.S. dates confirmed for April and May.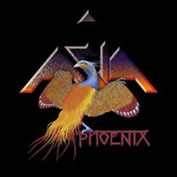 Phoenix marks a return to the classic Asia sound, with some surprising contemporary twists. "Everything that was there 25 years ago is still there, and quite simply, if you liked it then, you'll love it now," says Asia's singer and bassist John Wetton.
Phoenix is a collection of songs that speak to the millions of core Asia fans who, like the group, have come a long way since the dawn of the MTV age in 1982. "We're older now, and our audience has grown up with us," says drummer Carl Palmer. "I think the lyrical themes on this record are some of the best John has ever developed. One track in particular, 'Extraordinary Life,' is among the best tracks we've ever recorded, and I believe could go on to be another Asia classic."
"1982 feels like only yesterday," comments keyboardist Geoff Downes about recording Asia's landmark debut album as compared to Phoenix. "Four guys in the studio, making music together -- John, Steve, Carl and me. Fast forward to 2008. Once again, here we are: The same four guys doing the same things. Maybe we're all a bit older now, but nothing's really changed that much over the years - that's the beauty of Asia."

Asia: 2008 Phoenix World Tour - Confirmed U.S. Dates:
April 4 Wilkes Barre, PA - Kirby PAC
April 5 Uncasville, CT - Mohegan Sun Casino, Wolf Den
April 7 Harrisburg, PA - Sunoco Performance Theater
April 8 Alexandria, VA - The Birchmere
April 10 Collingswood, NJ - Scottish Rite Auditorium
April 12 Westbury, NY - North Fork Theatre
April 13 Peekskill, NY - Paramount Center for the Arts
April 15 Verona, NY - Turning Stone Resort & Casino
April 16 Red Bank, NJ - Count Basie Theatre
April 17 Englewood, NJ - Bergen Performing Arts Center
April 19 Cleveland, OH - House of Blues
April 20 Chicago, IL - House of Blues
April 21 Indianapolis, IN - Music Mill
April 23 Milwaukee, WI - Pabst Theater
April 26 Marksville, LA - Paragon Casino
April 27 Dallas, TX - House of Blues
April 29 Espanola NM - Big Rock Casino
April 30 Phoenix, AZ - Celebrity Theatre
May 2 Agoura Hills, CA - Canyon Club
May 3 Las Vegas, NV - House of Blues
May 4 San Juan Capistrano, CA - The Coach House
May 5 San Francisco, CA - Grand Ballroom at The Regency Ctr




| | |
| --- | --- |
| Ship of Fools | |

Making its DVD debut, 'The Love Boat' remains utterly lame, yet completely charming.
by Dalton Ross in Entertainment Weekly

The Love Boat
Season 1, Volume 1
Unrated, 600 mins., 1977
(Paramount)

here are so many reasons not to buy the first-ever Love Boat DVD set. For one thing, it's not even all of season 1. Instead, you'll have to settle for merely the first 12 of 25 episodes. That means you're out of luck if you were hoping to see Gopher take on the jewel-swiping monkey, and -- let's be honest -- who wasn't? There's also the matter of the bonus features, or rather the almost complete lack of them (network promos are all you get here). At the very least, I was hoping for a Bernie Kopell commentary talking about the decision to make Doc the skeeziest medical practitioner in history, or a Ted Lange featurette explaining how Isaac managed to tend bar at every watering hole on the boat...simultaneously.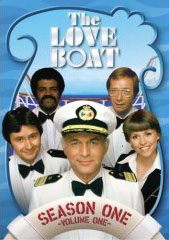 However, extras aren't the only things in short supply. So are the laughs. I don't think I guffawed once while watching this entire three-disc set -- amazing, considering it was one of the signature comedies of the 1970s, and a show I revered during its initial run. Of course, I was 6 years old then. Cameos by the likes of Jimmie Walker are considerably less dy-no-mite three decades later. But while The Love Boat may not offer gut-busters aplenty, you can't help but watch with a stupid satisfied grin plastered on your face. The punchlines may be corny and the plots all pretty much follow the exact same script -- singles discover the loves of their lives, couples navigate rough waters before sailing smoothly into port -- but there's still something undeniably special about a cruise on the Pacific Princess.
A good deal of that has to do with the main cast -- a group that always seemed to take a backseat to the celebrity guest stars (the regulars even received second billing in the opening credits...on their own show!). It may have made no sense whatsoever how they all managed to be on a first-name basis with every single cruise guest -- damn, that yeoman purser gets around! -- but Kopell, Lange, Gavin MacLeod (Captain Stubing), Lauren Tewes (perky Julie McCoy), and Fred Grandy (goofy Gopher) created a truly warm and welcoming atmosphere. An open smile on a friendly shore, if you will. And pretty soon, because of that congeniality, you care! You actually care whether Epstein from Welcome Back, Kotter will lose his virginity to Marcia Brady. You care whether stowaway Charo will make it to America. You care if an in-drag John Ritter will ever convince his female roommate that he's all man while avoiding the somewhat creepy advances of Captain Stubing. And then, finally, you will start laughing; only this time, by getting sucked in to this silly charade of a series, the joke is on you. B