| | |
| --- | --- |
| Still All You Need | |

The Fabs are back, mashed-up for the new millennium.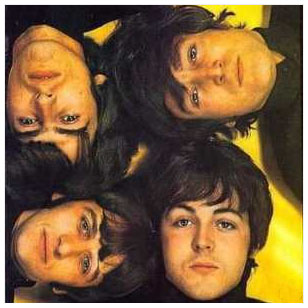 ir George Martin, now a sprightly 80, glides into a small room at London's Abbey Road studios and takes a seat beside his son Giles. Just down the hall is the famous Studio 2, where, 40-odd years ago, Sir George and the Beatles created some of the greatest records ever made. The Martins -- 36-year-old Giles is also a producer, with a CV including Kate Bush and Elvis Costello -- are here to put the final touches on an extraordinary new Beatles project, a so-called "mash-up" album called Love. The disc takes elements from more than 130 original Beatles tracks and meshes them together into a "panorama of sound," as Sir George puts it.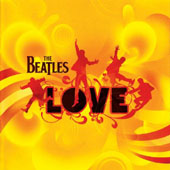 Giles hits "play" on the console in front of him, and out blasts the Beatles as you've never heard them. The basic track of "Lady Madonna," for example, has been superimposed onto drums and percussion from the White Album's "Why Don't We Do It in the Road?" and "Ob-La-Di, Ob-La-Da." Somewhere in this stew is Eric Clapton's guitar solo from "While My Guitar Gently Weeps," plus other ambient noises and sounds. The effect is thrilling and contemporary. "We thought, if the Beatles were together today," says Sir George, explaining the record's ethos, "what would they be playing? That was always in our minds."
Purists may regard the concept of Love as bizarre -- if not a desecration of the Fabs' legacy. But the album has the support of all four Beatles custodians: Paul, Ringo, Yoko Ono, and Olivia Harrison. According to Sir George, Paul told him that "you could be more adventurous still, y'know...' "When Ringo heard the finished version of "Octopus's Garden," "his jaw dropped."
Love started as a tie-in to Cirque du Soleil's ambitious Las Vegas show of the same name, but the potential to create a stand-alone album was always clear. Although the new versions of tracks like "Get Back," "Being for the Benefit of Mr. Kite!," "All You Need Is Love," and "Eleanor Rigby" were manipulated with state-of-the-art digital technology, Giles stresses that the Beatles' artistry has been preserved. "I would never try to put Ringo in perfect time," he says. "It would sound horrible."



| | |
| --- | --- |
| Farther Along | |

Folk-rock pioneers the Byrds finally get their definitive box set.
by Gavin Edwards in Rolling Stone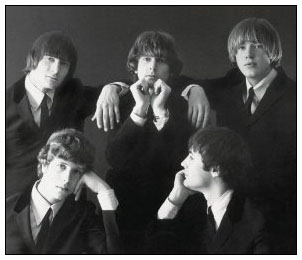 he Byrds are still among the most underrated bands in rock history. One reason is they didn't have a unique, charismatic frontman: Five California folkie boys came together one jingle-jangle morning in 1964 and then careened around musically for a decade. The Byrds also ran into more than their fair share of trouble, maybe because they weren't great friends -- when things got crazy, they'd just rotate out another member. One example: When singer Gene Clark freaked out and refused to get on an airplane in 1966, the rest of the Byrds kept flying. Clark, their best songwriter, left the band.
Another reason the Byrds were underrated, of course, is that they were overshadowed by British groups like the Beatles and the Stones. But the Byrds' appeal isn't limited to bald-eagle rock fans rooting for the home team: They came up with harmonizing folk rock that sounds like liquid sunshine ("I'll Feel a Whole Lot Better"), they brought Bob Dylan to the top of the charts for the first time (with "Mr. Tambourine Man" -- many Dylan covers would follow), they pioneered trippy psychedelic guitar rock ("Eight Miles High") and pretty much invented country rock when Gram Parsons joined them for 1968's Sweetheart of the Rodeo. Bands from the Eagles to R.E.M. are in the Byrds' debt, as is just about any musician who ever picked up a twelve-string Rickenbacker guitar.
Ten years ago, Columbia began elegantly refurbishing the Byrds' back catalog, reissuing the records with essential B sides and outtakes (and, in the case of Sweetheart of the Rodeo, releasing the Parsons vocals that got wiped from the original disc for legal reasons). Now the label has finally upgraded the band's 1990 box set with this four-CD, ninety-nine track release. There Is a Season draws mostly on the Nineties CDs but also includes five previously unreleased tracks. There is, in addition, a fifth disc, a twenty-six-minute DVD -- and it's dated in a way that the Byrds' music isn't. In ten vintage clips, you can groove to artifacts of the era: Roger McGuinn's granny glasses, lots of shimmying go-go dancers and, most improbably, a young, skinny David Crosby. * * * * *