"Then Came You"
Dionne Warwick and The Spinners
Atlantic 3202
October 1974
Billboard: #1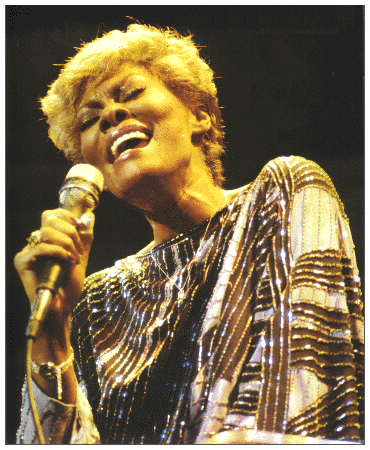 eaming up with Dionne Warwick(e) with the Spinners was a brilliant move by producer Thom Bell that gave both halves of the double-act their first number one single. "Then Came You" came about after the Spinners were asked by Dionne to be her opening act on a five-week summer theater tour, bringing the soul singing group into Las Vegas for the first time, a move Dionne felt was long overdue. Bell, who was producing the Spinners for Atlantic Records, suggested that Dionne duet with lead singer Phillipe Wynn(e) on "Then Came You." Dionne was signed to Warner Brothers Records at the time, Atlantic's sister label under the WEA corporate umbrella. With the exception of "Then Came You," Dionne's five years on Warner Brothers had left her completely devoid of hits. This was in sharp contrast to her previous record.
| | |
| --- | --- |
| Dionne Warwick's 23rd Billboard Top 40 single and her first number one was the title track from her 20th album, Then Came You. First charting on March 8, 1975, the LP was much less successful than the single, only climbing to number 167 on the chart and remaining on the charts for six weeks. | |
Dionne first hit the charts with "Don't Make Me Over," released on Scepter Records at the end of 1962. She had been born Marie Dionne Warrick on December 12, 1940, in East Orange, New Jersey. Both her parents were involved with the music industry. Her father, a one-time Pullman porter and a chef, was director of gospel promotion at Chess Records. Her mother managed the Drinkard Singers, a church choir group for with Dionne played piano and occasionally sang. Along with her sister Dee Dee and their cousin Cissy Houston, Dionne formed a trio, the Gospelaires. Dionne was studying music education at the Hartt College of Music and supporting herself by doing background work on pop records with the Gospelaires.

Their earliest work was with Sam 'The Man' Taylor, Nappy Brown and Bobby Darin. Along with Doris Troy, they sang background at a fateful session -- "Mexican Divorce," recorded by the Drifters and written by Burt Bacharach and Bob Hilliard for Atlantic Records (ironically, all four backing singers -- Dionne, Dee Dee, Cissy [as part of the Sweet Inspirations] and Doris would end up recording for Atlantic themselves).

It was the first meeting between Dionne and Burt and it took place at the same time Bacharach was starting to work with Hal David. They brought Dionne in to sing backing vocals for artists like the Shirelles, Chuck Jackson and Tommy Hunt at Scepter Records, then signed her as a singer to the label. Her first hit came two years after she first met Burt -- "Don't Make Me Over" went to number 22 in early 1963. Dionne remained with Scepter through 1971, scoring eight Top 10 hits, all written by Bacharach and David. Her highest charting Scepter single was "(Theme From) 'Valley of the Dolls,'" which went to number two in 1968.

Always part of Motown's second division of artists, the Spinners decided to look for a new label deal. They were wooed by Stax and Avco, but their friend Aretha Franklin suggested they sign with her label, Atlantic. While looking down the company's artist roster, producer Thom Bell noticed the Spinners' name had just been pencilled in, and decided he wanted to produce them. Their first single was intended to be "How Could I Let You Get Away," but disc jockeys wisely preferred the flip side, "I'll Be Around," which went to number three in the autumn of 1972.

Dionne Warwick (she dropped the "e" eventually after adding it for a time in the early '70s) continued to flounder on Warner Brothers until she signed with Arista Records. Paired with writer/producer Barry Manilow, she returned to the top five in 1979 with "I'll Never Love This Way Again." In the '80s, she duetted less successfully with Johnny Mathis, Luther Vandross and Jeffrey Osborne, however "That's What Friends Are For," a 1985 single recorded by "Dionne & Friends" (Elton John, Gladys Knight and Stevie Wonder), was number one for four weeks. She also co-hosted TV's Solid Gold in 1980-81.

- Fred Bronson, The Billboard Book of Number One Hits, Billboard, 1988.


Reader's Comments
No comments so far, be the first to comment.