Related Seventies Artist CDs
and books at Amazon.com
| | |
| --- | --- |
| Favorite Seventies Artists In The News | |

Bringing you the Web's best '70s music & culture news since 1997!

Friday, December 14, 2018

On Dec. 13 the Rock and Roll Hall of Fame revealed seven acts who will be inducted into the Cleveland-based hall and museum next spring, including first-time nominees Def Leppard, Roxy Music and Stevie Nicks, who is already inducted as a member of Fleetwood Mac, as a solo artist. With her solo induction, Nicks becomes the first female artist to be voted into the RRHOF on two occasions. "I have a lot to say about this, but I will save those words for later," Nicks said in a statement. "For now I will just say, I have been in a band since 1968. To be recognized for my solo work makes me take a deep breath and smile. It's a glorious feeling." Also slated for induction are The Zombies (who were previously nominated three times) Janet Jackson (who has been up for induction twice before), The Cure and Radiohead (each nominated once before). The induction of The Cure and Def Leppard seems to signal a bit of shift in voters' tastes, as both bands had been eligible for induction for over a decade and signals the Rock Hall, which is comprised of 1,000 artists, historians, and industry luminaries, is starting to seriously consider a number of bands whose late '70s/'80s heydays had been previously undervalued (the 2018 induction of Bon Jovi and The Cars seems to trend toward this as well). Roxy Music's induction is perhaps the biggest surprise, but undoubtedly a welcome one considering the art-rockers were responsible for several classic albums during the '70s. As for the fan votes, which is also considered by the Rock Hall, four of the five artists who topped that tally are getting inducted: Def Leppard, Stevie Nicks, The Zombies and The Cure. The seven acts who were also up for induction in 2019 but passed over include Devo, John Prine, Kraftwerk, LL Cool J, MC5, Rage Against the Machine, Todd Rundgren and Rufus & Chaka Kahn. The 34th Annual Rock & Roll Hall of Fame Induction Ceremony will take place on March 29, 2019 at Barclays Center in Brooklyn, N.Y. Tickets will go on sale in January. The ceremony will have its edited broadcast premiere on HBO in the spring, with a radio broadcast on SiriusXM. - Billboard/avclub.com, 12/13/18.
Thursday, December 13, 2018
Elton John has released a live cover of American singer/songwriter Khalid's 2017 single "Young Dumb & Broke" as part of the popular Spotify Singles series on Spotify.com. "I discovered Khalid's music a few years ago, and have been a fan ever since," John said in a statement. "We finally met when I played his home town of El Paso last year. It's a thrill to be a small part of any new artists' journey, and it's been wonderful to see his star continue to rise and rise. 'Young Dumb & Broke' is a fabulous song, one of my favorites and I'm really pleased that he liked my cover enough to contribute vocals." Elton has also re-released a live version of his huge 1974 hit, "Bennie and the Jets," which like "Young Dumb & Broke" was recorded live at The Colosseum at Caesars Palace in Las Vegas. - Billboard, 12/12/18......
Former Fleetwood Mac singer/guitarist Lindsey Buckingham revealed that he's settled his lawsuit with his former band during an interview with Anthony Mason on CBS This Morning on Dec. 8. In his first interview since he was fired from the band before it launched a run of concerts in North America this summer, Buckingham said the firing cost him millions of dollars in lost earnings. Though he did not disclose terms of the settlement agreement, Buckingham noted, "We've all signed off on something.... I'm happy enough with it." Buckingham, who was replaced in Fleetwood Mac's touring band by Mike Campbell of Tom Petty and the Heartbreakers and Neil Finn of Crowded House, launched his civil suit in October, claiming band members Mick Fleetwood, Stevie Nicks, Christine McVie and John McVie sacked him without just cause. Buckingham claimed he was informed just five days after their performance at the 2018 MusiCares event in January that the group would be hitting the road without him, which he says caused him to miss out on upwards of $14 million in earnings. His suit refuted the band's claim that he was fired from the band due to his "refusal to tour in 2018 and focus on his solo career." Buckingham singled out Stevie Nicks for causing his departure from the band, maybe because she thought he "smirked" during a speech she gave on stage, or maybe because he requested to push back the tour by several months. "It appeared to me that she was looking for something to hang on me, in order to instigate some kind of coup," he told Mason. At the time, Fleetwood Mac disputed Buckingham's claims and said it "looks forward to their day in court." During his CBS interview, Buckingham also said there's little chance he could reunite with Fleetwood Mac, which he and Nicks first joined in 1975, when asked if a reunion could happen. "I'm pretty much figuring that I won't," he said. - Billboard, 12/10/18...... Neil Young has scored a victory in his fight to drop Barclays bank from sponsoring his upcoming British Summer Time festival due to its, according to Young, funding projects that have "accelerated climate change." "I believe in science. I worry about the climate crisis and am deeply concerned about its massive global ramifications," Young posted on his Neil Young Archives website of his opposition to the affiliation with the bank and its credit card division Barclayscard. Young claims that the concert set for July 12 in London was announced without his knowledge, and on Dec. 12 concert promoter AEG announced that Barclays would not be sponsoring Young's upcoming concert with Bob Dylan and that the event would no longer be part of the British Summer Time series. "Neil Young has made the decision to move away from the Barclaycard presents British Summer Time concert series. Neil Young and Bob Dylan will play a stand-alone concert in Hyde Park on the same date, 12th July. All tickets will remain valid. The Barclaycard presents British Summer Time concert series remains unaffected and will continue as normal with more headliners to be announced in early 2019," a statement from AEG reads. On Dec. 11, Young posted that he was "happy to announce that the Hyde park show will proceed without Barclays as a sponsor." "We are overjoyed, so happy to be playing the show!" says Young, who played the festival series in 2014 with his band Crazy Horse and didn't raise any objections to the sponsorship at the time. Barclaycard announced its concerts with Robbie Williams, Florence + The Machine and The National will not be affected. Young has a personal stake in his decision -- he and wife Daryl Hannah lost their Malibu home in the recent Woolsey wildfire in Malibu. Barclays was listed as top financier of oil drilling and fracking in a 2018 report by the non-profit group Banking on Climate Change, receiving a "D+" rating. - Billboard, 12/12/18......
In a new interview with Rolling Stone, Keith Richards has revealed that he has cut back drastically on his drinking, admitting that "it was time to quit." Richards, who will turn 75 on Dec. 18, says that he's been curbing his drinking for "about a year now" revealing that he "pulled the plug on it... I got fed up with it." While the guitarist conceded that still has "a glass of wine occasionally, and a beer," he said that now was the right time to make the change: "It was time to quit. Just like all the other stuff." Asked if it had been an adjustment to his lifestyle, he quipped: "You can call it that, yeah. But I don't notice any difference really -- except for I don't drink. I wasn't feeling [right]. I've done it. I didn't want that anymore." Richards' bandmate Ronnie Wood, who was also sitting in on the interview, said that he'd noticed changes in Richards since he cut back on his drinking. "He's a pleasure to work with. Much more mellow, Wood observed. "He's open to more ideas, whereas before I'd kind of grit my teeth and go, 'He's gonna give me some shit for saying this.' Now, he'll say, 'That's cool, man.'" Richards and Wood gave the interview ahead of the Stones' upcoming North American leg of its 2019 "No Filter" tour, which kicks off in Miami in April. - New Musical Express, 12/12/18...... Universal Music Group announced on Dec. 10 that Queen iconic 1975 song "Bohemian Rhapsody" is "officially the most-streamed track from the 20th century, achieving more than 1.6 billion global streams." "Bohemian Rhapsody" is also the most-streamed Classic Rock track of all time, edging out Nirvana's "Smells Like Teen Spirit," Guns N' Roses' "Sweet Child O'Mine" and "November Rain" and a-ha's "Take on Me" in both categories. Queen guitarist and founding member Brian May responded to the announcement in a statement: "So the River of Rock Music has metamorphosed into streams! Very happy that our music is still flowing to the max!" Since its release in 1975 as the penultimate track on the album A Night at the Opera, "Bohemian Rhapsody" has proven a resilient hit. On May 9, 1992, it peaked at No. 2 on the Billboard Hot 100 chart, more than 16 years after its original release, thanks to the success of the movie Wayne's World and its head-banging sequence to the song. In 2004, "Bohemian Rhapsody" was inducted into the Grammy Hall of Fame. In November, following the release of the Queen biopic Bohemian Rhapsody, the song re-entered the Hot 100 at No. 33, marking its third appearance on the chart. It also landed at No. 41 on the Streaming Songs chart with a 77 percent surge to 13.3 million U.S. streams on the chart dated Nov. 17. UMG exec Lucian Grainge described "Bohemian Rhapsody" as "one the greatest songs by one of the greatest bands in history" and "we are so proud to represent Queen and are thrilled to see the song still inspiring new fans around the world more than four decades after its release." - Billboard, 12/10/18......
Stevie Wonder held his annual House Full Of Toys Benefit Concert at Staples Center on Dec. 9, 2018 in Los Angeles. In addition to the Motown legend, fans were gifted with performances by special guests including Ella Mai, Anderson .Paak, Sheila E., PJ Morton and Leon Bridges. In keeping with the tradition of donating unwrapped toys and gifts on behalf of children, people with disabilities and families in need, concertgoers also aided another good cause -- supporting families who suffered losses in the catastrophic fires in Northern and Southern California, the firefighters who saved lives and homes, and first responders. "This has been a crazy year, as we all know," Wonder declared at the show's outset before he and daughter Aisha Morris broke into a rollicking rendition of his holiday song "What Christmas Means to Me." Afterward, Wonder thanked the concert's team of sponsors, including Bank of America, Bank of the West and Salesforce, the latter of which donated $1 million to the We Are You Foundation. - Billboard, 12/10/18...... Some of the biggest names in the 1970's punk movement will be featuring in an upcoming docuseries on the Epix channel next year called Punk. The docuseries will focus on the music, art, fashion and overall misfit culture that defined the punk movement, and also include original interviews with America's punk pioneers and the U.K.'s most notorious bands, rare photos, archival film and videos, as well as a soundtrack of punk hits and misses. Iggy Pop, Johnny Rotten (Sex Pistols), Marky Ramone (Ramones), Debbie Harry and Chris Stein (Blondie), Duff McKagan (Guns N' Roses) and more are among the prominent artists featured in Punk, which will premiere on the channel starting Mar. 11 at 10:00 p.m. EST. - Billboard, 12/10/18...... The estate of Prince and Legacy Recordings announced on Dec. 10 that the first three albums in a planned roll-out of Prince catalog material will be released on CD and, for the first time, vinyl, on Feb. 8, 2019. The albums slated for physical release are part of a trilogy from the early 2000s, including the Grammy-nominated Musicology (2004), 3121 (2006) and Planet Earth (2007). According to a statement announcing the re-issues, the vinyl versions will be pressed on collectable, limited-edition purple vinyl, with new exclusive merchandise tied to each album on sale in the official Prince store website. - Billboard, 12/10/18...... The celebrity gossip website TheBlast.com is reporting that Gene Simmons of Kiss is being sued for claims of "sexual battery." According to legal documents obtained by The Blast, the unnamed woman is alleging that the singer-bassist "forcefully placed his hand on her vagina" during the opening of Simmons' "Rock & Brews" restaurant in 2016. The women who has made the allegations was working as a dishwasher in the restaurant two years ago when Simmons is alleged to have touched the claimant. The woman claims that she didn't know who Simmons was but was asked to appear in a photo with him at which point she alleges: "he reached over and forcefully placed his hand on her vagina, completely covering it." Simmons has yet to make any official comment on the allegations. In 2017, Simmons was sued for sexual battery by another woman who alleged that the star made "unwanted, unwarranted sexual advances" during an interview. In July, he reportedly settled the case for an undisclosed amount of money. Meanwhile, Kiss previously announced they are bringing their 45-year career to a close with their "End Of The Road" farewell tour. The world tour, expected to last three years, will begin in January 2019. - New Musical Express, 12/7/18......
After the classic Christmas song "Baby It's Cold Outside" was banned from an increasing number of US radio stations in November after listeners complained that it was inappropriate in the age of #MeToo, several versions of the song have surged in sales and streaming and continued to draw airplay in the latest tracking week, according to Nielsen Music. At the end of November, Adult Contemporary chart reporter WDOK drew attention for its announcement to ban the song. "I gotta be honest, I didn't understand why the lyrics were so bad...until I read them," WDOK air talent Glenn Anderson told Cleveland.com. "I do realize that when the song was written in 1944 [by Frank Loesser], it was a different time, but now while reading it, it seems very manipulative and wrong. The world we live in is extra sensitive now, and people get easily offended, but in a world where #MeToo has finally given women the voice they deserve, the song has no place." On Billboard's Holiday Digital Song Sales chart dated Dec. 15, three interpretations of "Baby" appear, the most of any title, and they make the survey's three largest gains, respectively -- Dean Martin's version, recorded in 1959; Idina Menzel's 2014 version with Michael Bublé; and Leon Redbone and Zooey Deschanel's 2003 duet, from the Elf soundtrack. However programmers still playing "Baby" maintain that the song remains a seasonal fit. "We love it here. I have not had any listener complaints," says Emily Boldon, program director of WWLI Providence, R.I., which has played multiple versions of the song, led by Menzel and Bublé's (18 spins). Interviewed on the morning news show FOX & Friends on Dec. 10, Dean Martin's daughter Deana Martin said: "I know my dad would be going insane right now. He would say, 'What's the matter with you? Get over it. It's just a fun song.' Because he was so sweet." The ban was also at odds with many other listeners, who strongly disagreed with the decision in a Facebook poll. - Billboard, 12/11/18.
Saturday, December 8, 2018
The new Aretha Franklin concert film Amazing Grace has been picked up by the American film production and distribution company NEON in time for the film to qualify for the 2018 Oscars. Amazing Grace, which tracks the Queen of Soul's return to gospel music in 1972 with the choir at the New Bethel Baptist Church in Watts, Calif., went unreleased for over three decades as it was tied up in legal issues. NEON is planning an early 2019 theatrical release of the film following its Oscar-qualifying run in NY and LA before the end of the year. Amazing Grace premiered at the DOC NYC festival in November, three months after Franklin died after a battle with pancreatic cancer. - The Hollywood Reporter, 12/7/18...... Diana Ross will be among the performers on NBC's upcoming New Year's Eve special for 2019. NBC's New Year's Eve will air Dec. 31 from 10-11 p.m. ET/PT from Times Square in NYC, then break for local news and return for the countdown from 11:30p.m.-12:20 a.m. Kelly Clarkson, Andy Grammer, John Legend and Blake Shelton will also be performing in New York, while Keith Urban and Brett Young will also perform via a live telecast from Nashville. - Billboard, 12/7/18......
Steve Miller is joining forces with country star Marty Stuart and his band for a pair of "Music From Appalachia" shows at Lincoln Center's Rose Theater in New York City on Dec. 7 and 8. The second show is being streamed on the "Jazz at Lincoln Center" Facebook page, and Miller promises it will shed a different insight on his exploration of the blues roots of jazz than his previous explorations into jazz greats Miles Davis, T-Bone Walker and the "blues triangle" of the Mississippi Delta, Chicago and Texas. "All the basic blues really came over from Africa with the slaves and was developed primarily in the Mississippi Delta," Miller says. "The Appalachian blues is kind of interesting because it's mountain music, and it was more integrated than the Delta blues was at the beginning because of coal mining and timber," he added. Miller and his Steve Miller Band will continue his collaboration with Marty Stuart and his band the Superlatives in the summer of 2019 as they tour the US together. "I'm thrilled because I'll be taking mandolin lessons every day," Miller says with a laugh. "Marty and his guys are going to come out and travel with us all over and country and I'm going to expose him to my audience. They've already come up to me and said, 'Oh, man, come on, we wanna do "Jet Airliner"! Let's do "Going to the Country."' It's just going to be a great time." After that tour, Miller says he's planning on laying low for a couple of years as he works on his next album, which he plans to release in 2021. - Billboard, 12/6/18...... Bruce Springsteen knocked down internet rumors that he's planning a 2019 tour with his E Street Band on Dec. 4 with a post on Twitter. "Just a note to quell some of the rumors over here on E Street. While we hope to be back with you soon, the E Street Band won't be touring in 2019," he posted. The Boss continued: "Before I go back to my day job, the year will be consumed with a break after our Broadway run and various recording projects I've been working on. We do hope to see you soon, and until then, we have some mighty E Streeters out there regularly performing with their own projects who'd love and deserve your support." In an interview with London's Sunday Times, the musician said he will be going "back to my day job" after performing on Broadway since 2017 but without further elaboration, which led fans to believe a tour was coming sooner than expected. Meanwhile, Springsteen's "Springsteen On Broadway" special will debut worldwide on Netflix on Dec. 16, the streaming service has announced. The film, which follows the structure and sequence of the Broadway show, includes the full length of Springsteen's theatrical creation interspersed with his songs played on piano and acoustic guitar. A soundtrack CD of the complete performance will drop on Dec. 14, with the performance also available on vinyl and digital download. - Billboard, 12/6/18......
On Dec. 3, 1968, NBC aired Elvis Presley famous "'68 Comeback Special" which relaunched the King of Rock 'n Roll's music career. Now the network is planning to mark the special's 50th anniversary with a 50th Anniversary of the Elvis Comeback Special on Feb. 17 with several prominent artists re-creating Elvis' 1968 performance that propelled him back into live performing after years of absence. In addition to musical performances, the two-hour special will also show exclusive footage of Presley and interviews from those involved in the special, including his late wife Priscilla Presley and director Steve Binder. The full lineup of musicians is set to be announced early next year. The new special, set for Feb. 17 from 9:00 PM EST to 11:00 PM EST, will be hosted by The Voice's Blake Shelton, and the full lineup of musicians is set to be announced early in 2019. A 7-disc deluxe reissue of the "'68 Comeback Special" was also recently released by RCA/Legacy Recordings. In other Elvis news, the central German town of Friedberg near Frankfurt, where Presley was stationed as a U.S. soldier in the late 1950s, has installed three pedestrian crossing lights with images of Elvis to honor the American rock icon. The lights show an image of the singer striking a pose at a microphone and the green depicts his trademarked hip swivel dance. They went online in early December in the town of Friedberg, where Elvis, who died in 1977, was stationed at the U.S. Army's Ray Barracks from October 1958 to March 1960. He lived in nearby Bad Nauheim. - Billboard/AP, 12/3/18...... Paul McCartney, who recently headlined a successful Austin City Limits show in October, has announced four additional U.S. stadium dates for his 2019 "Freshen Up" tour. The four new dates include McCartney's first-ever appearances at Lambeau Field in Green Bay, Wisc., on June 8 and Globe Life Park in Arlington, Tex., on June 14. On June 22 and July 13, respectively, McCartney will return to Petco Park in San Diego and Dodger Stadium in Los Angeles, both of which hosted McCartney performances to capacity crowds on his 2014 "Out There" tour. The four new dates bring his "Freshen Up" tour to a total of 12 shows. The tour will kick off on May 23 at Smoothie King Arena in New Orleans and hit South Carolina, Kentucky, Indiana and Illinois, before closing out with two shows in California. Sir Paul is touring behind his latest acclaimed LP, Egypt Station, which was released on Sept. 7 and became his first No. 1 album debut on the Billboard Hot 200 album chart in over 36 years. - Billboard, 12/4/18......
The opening night of the new Cher-based Broadway musical "The Cher Show" on Dec. 3 at the Neil Simon Theatre in New York featured a surprise performance from the star herself. Cher was in the audience as three actresses -- Stephanie J. Block, Teal Wicks and Micaela Diamond -- stepped into her shoes at different stages of her life for renditions of 35 hit songs by the famous diva. The production ended with a stage appearance and short performance of "If I Could Turn Back Time" from the real Cher, accompanied by Block. Attending the premiere were the likes of Tina Fey, Keegan-Michael Key, Bernadette Peters, Kim Kardashian and Kanye West. "The Cher Show" director Jason Moore said the singer provided direction for the musical "from the beginning," and that it was initially difficult to portray the life of someone who's still living. "We want to do her justice, and I think we have, but it's also been really fun because she gives us shortcuts," he said. "She's like, 'This is more me. This is what actually happened.' So we're telling the truth." - The Hollywood Reporter, 12/4/18...... In other Cher news, the singer was among the class of 2019 honorees at the prestigious Kennedy Center Honors in Washington, D.C. on Dec. 2. Among those honoring the 72-year-old iconic pop star were Cyndi Lauper with a show-stopping performance of "If I Could Turn Back Time," and a Lauper and Adam Lambert duet of the Sonny & Cher classic "I Got You, Babe." Lambert also put his stamp on "Believe," and got a standing ovation from Cher upon sustaining a high note. After the ceremony, Cher seemed genuinely honored to add this national honor to her treasure trove of awards. "Meryl [Streep] told me once, 'You do things for the art and if the award comes, it's a bonus,'" she said. But Cher added she never expected to win this particular award: "I never thought I was the right person to win this award, because I'm just a little bit out there. I'm the girl who rode the cannon." The event was taped and will air on CBS as a two-hour primetime special on Dec. 26. Cher will kick off her newest U.S. tour on Jan. 17, 2019, in Estero, Fla., and wrap on May 18, 2019, in Saint Paul, Minn. - Billboard, 12/3/18...... Elton John is among the big names in the running for this year's annual Christmas No. 1 single in the U.K. Bookies in the country are giving Sir Elton only a 15/2 chance of being this year's festive chart-topper however, for his performance of his first major hit "Your Song" which was used in a Christmas ad campaign for the UK retail chain John Lewis & Partners. Ariana Grande is currently the favourite, at 6/5, to land at the top spot on Dec. 22 with her latest single "Thank U, Next." - New Musical Express, 12/3/18...... Universal Pictures has picked up the rights to a number of classic Prince songs for a new original Prince-inspired movie. However, don't expect the fictional narrative to be a Prince biopic like the 1984 film Purple Rain. Instead, like the ABBA music that inspired the successful Mamma Mia! movie franchise, the studio is looking to develop an original film that uses Prince songs as signposts. The as yet untitled Prince project follows the 2016 death of the multi-instrumentalist and virtuosic performer, who sold more than 100 million records worldwide and earned eight Grammy Awards, six American Music Awards, a Golden Globe Award and an Academy Award for Purple Rain. - The Hollywood Reporter, 12/3/18......
Pete Shelley, the lead singer of the English punk rock band the Buzzcocks, died on Dec. 6 of a suspected heart attack in Estonia, where he was living at the time. He was 63. "It's with great sadness that we confirm the death of Pete Shelley, one of the UK's most influential and prolific songwriters and co-founder of the seminal original punk band," the Buzzcocks wrote on their official Twitter account. Former Sex Pistols guitarist Glen Matlock also shared sympathetic words about the late singer. "I am totally shocked and saddened to just hear of the untimely death of Pete Shelley," he wrote. "A superb songwriter, artist and a totally sweet hearted guy who was one of the very few originals of punk and even a one off within that. My deepest condolences to his family and friends." Best known for hits such as "Ever Fallen in Love (With Someone You Shouldn't've)?" and "Why Can't I Touch It," the Buzzcocks were formed in Bolton, England, by singer/songwriter/guitarist Shelley and singer/songwriter Howard Devoto, after the two met at the Bolton Institute of Technology and traveled to London to see a Sex Pistols gig. The Buzzcocks then released their debut album in 1976, and opened for the Sex Pistols in Manchester. The band went on to release their acclaimed U.S. debut, Singles Going Steady, in 1979 and record eight additional studio albums. Devoto left Buzzcocks in 1977, and Shelley became the frontman. Their most recent album, The Way, was released in 2014. - Billboard, 12/6/18...... Allan Bregman, a veteran booking agent and talent manager who worked with such acts as Stevie Wonder, Perry Como and Soupy Sales, died on Sept. 25 in La Quinta, Calif., his daughter, Jacqueline, announced on Dec. 4. In 1955, Mr. Bregman began handling guest appearances for NBC specials and shows hosted by Perry Como and Steve Allen. Two years later, he became the personal manager for Soupy Sales and negotiated the comedian's deal for his syndicated TV program. After coming to the West Coast, Bregman joined the Ashley-Famous talent agency, where he packaged variety shows for local and network syndication and represented the Stevie Wonder and Smokey Robinson & the Miracles. Starting in the mid-1970s, he worked for Marquee Enterprises, which owned and operated several theaters in the round, and the Nederlander Organization, booking such talent as Neil Diamond, Bette Midler, Johnny Mathis, Cher and Aerosmith and Broadway productions across 32 theaters in the U.S. and England. A memorial for Mr. Bergman will be held in 2019. - The Hollywood Reporter, 12/4/18.
Monday, December 3, 2018
The Heart spinoff group Roadcase Royale has announced three dates in southern California in early December. Featuring Heart's Nancy Wilson and former Prince's New Power Generation band member Liv Warfield, Roadcase Royale will play The Canyon in Agoura Hills on Dec. 6, The Canyon in Santa Clarita on Dec. 7, and the Irvine Bowl in Laguna Beach on Dec. 8. Roadcase Royale is touring behind its latest EP, First Things First. Ticket details can be found at Roadcaseroyale.com. - Miles High Productions, 11/29/18......
Todd Rundgren has announced he'll embark on a hybrid concert and book-signing tour around the globe in the spring of 2019 behind his upcoming new memoir, The Individualist: Digressions, Dreams & Dissertations, which hits stores on Dec. 21. Rundgren will launch the tour in Duisburg, Germany on Apr. 1, and play 15 cities around the world, combining shows with book events. He will dig deep into the first 40 years of his recording and producing, which is the period detailed in the memoir. "There's obviously not a whole lot of video for my very early days; I don't even recall that our family had, like, a movie camera or anything like that," he says. "There's photographs but not much in the way of movie images, so I guess we'll be Ken Burns-ing it a lot," referring to the famous documentarian. "But we have photos and stuff that have never been made public very much, so if I can find some of those rarities they'll make it into the show somehow," he adds. After shows in Hamburg, Amsterdam and London, Rundgren will return to North America for events in Atlanta, Washington, D.C., New York, Chicago, Toronto, Philadelphia, Cleveland, Los Angeles and San Francisco. Then he'll wrap the tour in Japan with shows in Tokyo and Osaka in late May. Rundgren says he's also gearing up to release audio and film recordings from this year's Utopia reunion tour, though no date has been set yet. The musician also recently received his first-ever Rock and Roll Hall of Fame nomination, though he says he's "never really taken the whole thing seriously" and doesn't want to "invest myself in it." - Billboard, 12/2/18...... In a new interview with the U.K.'s Sunday Times magazine, Bruce Springsteen revealed that he has several projects in the works for 2019, including a new solo album and touring plans with the E Street Band. "I'll get back to my day job," quipped the Boss, who will wrap his successful "Springsteen on Broadway" show at the end of the year. His upcoming album and the followup to 2014's High Hopes, he says, "for lack of a better word (will be) a singer-songwriter album... more of a solo record." Meanwhile, a film of his "Springsteen on Broadway" show will hit Netflix on Dec. 14. - Billboard, 12/2/18...... With her contribution to the Just Loud track "Soul Train," Blondie frontwoman Debbie Harry has charted her first appearance on Billboard Alternative Songs airplay chart since 1990, and her fourth overall. Harry previously reached the AS chart with the No. 2-peaking solo efforts "I Want That Man" (Nov. 1989) and "Liar, Liar," which peaked on the very first AS chart (Sept. 10, 1988) at No. 14. Blondie itself has never made the ranking, although it almost certainly would have had the chart existed during the band's late-'70s/early '80s prime. "Soul Train" debuted at No. 40 on the Dec. 1-dated tally. - Billboard, 11/29/18......
With the surprise success of the recent Queen biopic Bohemian Rhapsody, original band members Brian May and Roger Taylor have announced a 23-date North American summer tour in 2019 with their current frontman Adam Lambert. The tour kicks off July 10 at Rogers Arena in Vancouver, BC, visiting arenas in most major markets including The Forum in Los Angeles and Madison Square Garden in New York before wrapping on Aug. 23 in Charlotte, N.C. According to Adam Lambert, the band "has been designing a brand new visual spectacle that will reframe these iconic songs and we are excited to unveil it!" Queen and Lambert have now performed a total of over 180 concerts together since first hooking up in 2009. Meanwhile, the Bohemian Rhapsody movie has just crossed the $500 million mark in box office receipts around the world. The film has grossed $156.3 million in the U.S. and $341 million in international box office tickets, an impressive tally for any musical biopic and especially since the film divided critics and stirred up controversy, both for its depiction of original frontman Freddie Mercury's sexuality and for the sexual harassment allegations against director Bryan Singer. "The most important critics of all, the general public, gave the movie rave reviews and fans are going back for multiple repeat viewings," said Fox exec Andrew Cripps. - Billboard/Collider.com, 12/3/18...... Ringo Starr was honored with the George Harrison Humanitarian Award for his work with UNICEF at the 14th annual UNICEF Snowflake Ball 2018 on Nov. 27, 2018 in New York City. The award dates back to Starr's former bandmate George Harrison's first-of-its-kind benefit concert for Bangladesh in 1971. Harrison pulled together the event for the organization, rallying artists like Eric Clapton, Bob Dylan, Billy Preston and Leon Russell. As Harrison's widow Olivia Harrison, founder of the George Harrison Fund, recalled during her presentation to Ringo, her late husband didn't even have to reach out to Starr for help. "Ringo didn't wait to be asked, he called George and said 'I'm coming,'" she said while presenting the award to Starr. "We all know him as a musician, songwriter, recording artist -- but as a human being, he's so much more than that." Starr's acceptance speech stressed "peace and love," though he also expressed his confusion about the ongoing challenges facing children across the world. "So many of them are suffering right this minute, like those in Yemen, and yes, right at our borders right now," he said, adding that "for some reason, they won't just open that door. I don't understand it." He also called on the major democracies of the world to "step up for kids" in light of the current tensions at the U.S.-Mexico border. - Billboard, 11/29/18...... Stevie Wonder was among the performers during a Christmas special hosted by singer John Legend at his home that aired on NBC on Nov. 28. Wonder performed "What Christmas Means to Me" with his host and the house band, while a steady flow of celebs popping in to visit the Legend house, including Kim Kardashian West, Zach Galifianakis, and the co-hosts of The Voice. Wonder also debuted the music video for the catchy yuletide track "Have Yourself a Merry Little Christmas" with Esperanza Spalding, who is featured alongside Wonder on Legend's new album A Legendary Christmas. - Billboard, 11/29/18...... The Sundance Film Festival announced on Nov. 29 that films by such music acts as David Crosby (Crosby: Remember My Name, Leonard Cohen (Marianne & Leonard: Words of Love) and Miles Davis (Miles Davis: Birth of the Cool) will be among the 111 feature films screened at the annual festival in 2019. The annual festival is set to run from Jan. 24 to Feb. 3 in Park City, Utah. - AP, 11/28/18......
Rod Stewart performed during the iHeartRadio LIVE concert on Nov. 27, 2018 in Burbank, Calif., taking over the iHeartRadio Theater with songs from his latest release, Blood Red Roses, as well as classic gems from his deep catalog. The show got off to a rollicking start with two numbers from Blood Red Roses -- "Look in Her Eyes" and "Hole in My Heart" -- and included such sing-along fan faves as "You're in My Heart," "Some Guys Have All the Luck" and "Forever Young." Before the concert, Stewart told KOST L.A. morning show host Ellen K that "I truly love what I do." The show was also livestreamed on iHeartRadio's official YouTube channel and broadcast across the company's AC stations. Stewart recently wrapped up his latest residency engagement at Caesars Palace in Las Vegas. - Billboard, 11/28/18...... Actress Michele Carey, best known for her roles as Josephine "Joey" MacDonald in the 1966 film El Dorado and as Elvis Presley's leading lady in 1969's Live a Little, Love a Little, died on Nov. 21. She was 75. Carey originally enjoyed success as a model, but was more interested in acting. Aided by her beauty and trademark long, wild hair, she soon caught the eye of Hollywood producers, and in 1964 made her first TV appearances. She had a small part in the kitsch classic How to Stuff a Wild Bikini (1965), and acted in her first major film, the 1966 Howard Hawks-produced and directed John Wayne Western El Dorado, with a memorable role as high-spirited troublemaker Josephine "Joey" MacDonald. Other film roles include The Sweet Ride (1968) and Dirty Dingus Magee (1970), and on television she appeared in guest-starring roles on episodes of The Man from U.N.C.L.E., Mission Impossible, It Takes a Thief, and three episodes of The Wild Wild West. Fading from view in the late 1970s, Carey staged a brief comeback in the mid-'80s in such films as In the Shadow of Kilimanjaro (1986). She was married to married businessman Fred G. Strebel from 1999 until his death in 2011. - Wikipedia.com, 12/3/18...... Gloria Katz, the Oscar-nominated screenwriter who partnered with her husband, Willard Huyck, on the scripts for the George Lucas classics American Graffiti and Star Wars, died on Nov. 25 at Cedars-Sinai Medical Center in Los Angeles after a long battle with ovarian cancer. She was 76. Katz and her husband also penned the screenplay for Steven Spielberg's Indiana Jones and the Temple of Doom (1984), Messiah of Evil (1973), French Postcards (1979), Best Defense (1984), Howard the Duck (1986) -- all directed by Huyck -- and Radioland Murders (1994). They shared an Oscar nomination with Lucas for their work on American Graffiti (1973). Born in Los Angeles on Oct. 25, 1942, Katz attended UC Berkeley as an English major. She went to UCLA to get her graduate degree in history but left with a masters in film. She married Huyck, who became friends with Lucas at USC, in 1969. - The Hollywood Reporter, 11/29/18......

Actor/singer/dancer Ken Berry, the star of such TV series as Mama's Family, Mayberry R.F.D. and F Troop, passed away at age 85 on Dec. 1 in Burbank, Calif. Born in Moline, Ill. on Nov. 3, 1933, Mr. Berry realized he wanted to be a dancer and singer at age 12 and won a local tap dance talent competition at age 15. He toured US Air Force bases in the U.S. and Europe for 15 months with The Horace Heidt Youth Opportunity Program, a popular touring group. After volunteering for the Army, he entered a post talent contest which he won, then headed to New York for his television debut on Arthur Godfrey's Talent Scouts show. After being spotted by Carol Burnett during a performance with The Billy Barnes Review in Los Angeles, Burnett convinced the producers of The Garry Moore Show, on which she was appearing, to sign Mr. Berry. Mr. Berry then became on of Burnett's most frequent guest stars on her The Carol Burnett Show. After appearing in a few of the final episodes of The Andy Griffith Show as widowed farmer Sam Jones, Mr. Berry took the lead role on the spin-off Mayberry R.F.D., which ran from 1968 until 1971 when it became a victim of CBS's "rural purge." In 1982, Mr. Berry appeared in the TV movie Eunice, which was based on The Carol Burnett Show sketch, "The Family." Mr. Berry originally played Phillip, Eunice's brother, in the special; however he went on to play Vinton, a different brother, on Mama's Family, which ran on NBC from 1983 to 1984 and in repeats until 1985. Mr. Berry also guest starred on numerous shows, including The Bob Newhart Show, The Julie Andrews Hour, The Sonny & Cher Comedy Hour, The Donny & Marie Show, Love Boat, Fantasy Island, CHiPs and The Golden Girls. Mr. Berry's bigscreen credits include Hellow Down There (1969), Herbie Rides Again (1974), Guardian of the Wilderness (1976) and The Cat From Outer Space (1978). Mr. Berry was also a spokesman in commercials for Kinney Shoes from the mid-1970s to the early 1980s, singing and dancing to the "Great American Shoe Store" jingle. Mr. Berry was married to Jackie Joseph, a Billy Barnes castmate, from 1960 to 1976. The couple adopted two children together, and his son John, who later became a co-founder of the Indie rock band Idaho, died in 2016 of brain cancer at the age of 51. - Wikipedia.com, 12/3/18...... Former president George H.W. Bush, the 41st president of the United States, died on Nov. 30. He was 94. Pres. Bush served as vice president to Ronald Reagan from 1981-1989, before becoming president, himself, from 1989-1993. He wed Barbara Pierce in 1945 and the two were married for 73 years, until her death in April. Their marriage was the longest of any American president and First Lady. Pres. Bush served in the U.S. Navy during World War II, enlisting on his 18th birthday after the bombing of Pearl Harbor and becoming the youngest aviator in the Navy at the time. He served until the end of the war. Pres. Bush returned stateside and moved his family to Texas, where he became a millionaire in the oil business. After founding his own company, he became involved in politics and won election in the House of Representatives. By 1971, he was appointed ambassador to the United Nations by Richard Nixon. In 1976, he was named director of the CIA. In 1980, Pres. Bush ran for president but lost to Reagan, but went on to become his vice president for two terms. He was elected president in 1988 and served one term in office from 1989-1993, losing to Democratic candidate Bill Clinton in the 1992 election. Two decades later, Pres. Bush's eldest son, George W. Bush, became president in 2000. Pres. Bush was named "Man of the Year" by Time magazine in 1990, was knighted by Queen Elizabeth II in 1993 and received the PGA Tour Lifetime Achievement Award in 2009. Pres. Bush is survived by his two siblings, five children and their spouses, his 17 grandchildren and eight great-grandchildren. - The Hollywood Reporter, 12/1/18.
Wednesday, November 28, 2018
Washington state congressman Rep. Adam Smith has introduced a bill in the U.S. House of Representatives to name a post office in the state after Jimi Hendrix. Bill H.R. 6628 aimes to designate the post office in Renton, Wash. "The James Marshall Jimi Hendrix Post Office Building." Located at 4301 Northeast 4th Street, the post office is on the same street where Jimi grew up, and close to the Greenwood Memorial Park where Hendrix is also buried. So far, the bill has won unanimous backing from the Washington representatives in Congress. - New Musical Express, 11/28/18...... Elton John was forced to cancel a Nov. 27 concert at the Amway Center in Orlando, Fla., due to an ear infeciton. The Amway Center posted the bad news its Twitter account but encouraged concertgoers to "hold onto your tickets," as the show will soon be rescheduled. The show was part of John's "Farewell Yellow Brick Road" three-year tour, which kicked off Sept. 8 in Allentown, Penn. Elton's Nov. 28 show in Tampa, Fla. at Amalie Arena has also been postponed. - Billboard, 11/27/18......
Foreigner has announced a new stage production based on its songs will have its world premiere in Toronto at The Ed Mirvish Theatre for a limited run of shows from Feb. 20 to 24. "Jukebox Hero, The Musical" is produced by Annerin Productions, a division of the Canadian-based Jeff Parry Promotions, who also has produced musicals around such acts as Pink Floyd, Frank Sinatra, The Band and the Beatles. Named after their 1981 hit about a boy who couldn't get into a sold-out rock concert, "Jukebox Hero, The Musical" will feature 16 songs, including "Cold As Ice," "Hot Blooded", "Waiting For A Girl Like You," "Dirty White Boy" and No. 1 global smash "I Want To Know What Love Is." The storyline follows "the closing of rust-belt town of Blaydon, Pennsylvania's biggest factory," according to a press release. "Confronted with a deluge of unemployment and instability, the community calls on Ryan, a local boy turned rock 'n' roll superstar, for help. Yet Ryan never left his roots on good terms, so must confront the ghosts of his past as well as a home he no longer recognises." The idea for a musical based on Foreigner's songs dates back to the 1980s, when founder, co-writer lead guitarist Mick Jones bumped into Diana Ross in an airport lounge, according to the release. Foreigner, whose original singer was Lou Gramm, has continued to tour with a revolving door of players; Kelly Hanson is the current lead singer. Earlier in November, all of the surviving original members joined the current line-up at Microsoft Theatre in Los Angeles to kick of four "Double Vision: Then and Now" shows. The latest lineup will continue touring in 2019. - Billboard, 11/28/18...... After recently announcing a new North American Rolling Stones tour for next year that's set to get underway in Miami on Apr. 20, Mick Jagger told the AP in a Nov. 27 interview that fans can expect "a good night out for all." "We did a kind of similar tour in Europe this summer, so it's got a lot of fun... It's pretty high energy and it's a good a show, I think. I'm into it," Jagger said. Jagger added that the new music he's writing is "going good." "I enjoy the writing process a lot. I mean, you always think the last thing you wrote is really wonderful and sometimes they're really not (laughs). But it's really fun doing it and it's really enjoyable doing new things," he said. Asked about his TV and documentary producing, the 75-year-old singer volunteered that he "just actually finished doing a cameo part in a movie which is kind of a twisted thriller, which is called The Burnt Orange Heresy." "I just finished doing that in Italy. I did a couple weeks on that, so it'll be out next year. It was only a small part, but fun to do," he said. Meanwhile, Jagger's bandmate and songwriting partner Keith Richard said in a new interview with Rolling Stone that he and Jagger are in the "early stages" of working on songs. "Mick and I got together for a few days a month or so ago in the studio, just playing around," Richard said. Richard added that he hasn't thought about a farewell tour yet: "It's what I do, man," he said on playing. "Give me 50,000 people and I feel right at home. The whole band does. As Ronnie [Wood] and I often say before we go on, 'Let's get onstage and get some peace and quiet.'" - AP/Rolling Stone, 11/27/18...... Stevie Wonder announced on Nov. 27 that he plans on helping victims, firefighters and first responders impacted by the recent catastrophic wildfires in California. Wonder is asking concertgoers who attend his annual House Full of Toys Benefit Concert on Dec. 9 at the Staples Center in Los Angeles to bring an unwrapped toy or other gift. "We have to do our best to raise money for those that have been so less fortunate, for those that have lost dreams, lost their homes," Wonder said. "I am very happy to do this again this year but very, very, very excited to do something to help those in a bigger sense the less fortunate." Wonder said his foundation House Full of Hope along with the Entertainment Industry Foundation will also help raise money for those affected by the wildfire. Nearly 90 people were killed in the massive wildfires as thousands have been displaced from their homes. The lineup for this year's charity benefit has not been announced. Last year's performers included Tony Bennett, Pharrell Williams and Andra Day. - AP, 11/28/18......
Bruce Springsteen is the subject of a cover story in the December 2018 issue of Esquire magazine, and the singer says that "I do feel that people feel under siege, and sometimes for reasons that I don't agree with and that are unfortunate. Like I say, whether it's the changing face of the nation or... I think those people legitimately feel under siege. Their way of life is somehow threatened... that's always been a part of the American story. It continues to be a part of it today." Springsteen invited the magazine backstage for the interview at The Walter Kerr Theater in New York, where he's in the midst of his "Springsteen on Broadway" run. Springsteen also spoke about Pres. Donald Trump, specifically, the rise of the alt-right and those "invested in denying the idea of a united America and an America for all." "[He] has no interest in uniting the country, really, and actually has an interest in doing the opposite and dividing us, which he does on an almost daily basis." he said. "So that's simply a crime against humanity, as far as I'm concerned. It's an awful, awful message to send out into the world if you're in that job and in that position. It's just an ugly, awful message." Still, the Boss says that he's hopeful "we'll survive Trump." "Let people view themselves as Americans first, that the basic founding principles of the country could be adhered to, whether it's equality or social justice. Let people give each other a chance," he said. "Springsteen on Broadway" is set to close its run on Dec. 15, and will hit Netflix in the form of a special for the streaming network on Dec. 16. - Esquire, 11/27/18...... Class of 2019 Rock and Roll Hall of Fame nominees Def Leppard have released a new compilation, The Story So Far -- The Best of Def Leppard, featuring three fresh tracks. One of those is an official recording of the band's fan-favorite cover of Depeche Mode's "Personal Jesus (Rock On Remix)." Def Leppard recently wrapped the North American leg of their co-headlining tour with Class of 2017 RRHOF inductees Journey, which played to 1 million fans. - Billboard, 11/27/18...... ABBA launched an official Twitter account on Nov. 28, ahead of their recent announcement to release new music in 2019. Earlier in 2018, ABBA revealed that they would be unveiling two new tracks, marking their first release in 35 years. "I Still Have Faith In You" and another new song will be revealed on a BBC TV special in December, ahead of a "virtual" ABBA hologram tour in 2019. "We have Arrived to Twitter," their first post reads, playing on the title of their hit fourth 1977 album, Arrival. In October, ABBA's Bjorn Ulvaeus hinted that the band"s recent recording sessions could lead to "a new album, possibly." "Or four songs or something like that -- that"s possible," he continued, before repeating his insistence the band would not tour. "But for us to perform on stage that"s just not going to happen. That"s a definite." - NME, 11/28/18...... In a new interview from his home in Los Angeles, Birmingham, UK native Ozzy Osbourne revealed that he no longer follows British politics and doesn't really understand what the word "Brexit" means. "People keep going on at me about that -- is it a big deal over there? What will happen with it? Are people voting in or out, what's going on?," Ozzy said. "I don't read the newspapers and I don't really talk politics because I don't really know. I don't really understand Brexit," he added. The Black Sabbath singer also weighed in about the Kardashian klan. "I said to (wife) Sharon (Osbourne) the other day, 'What the f**k is the deal with these Kardashians? They don't sing, they don't act, they don't do anything,'" he said. "She told me, 'The trend now is that people want to be celebrities and make money for doing f**king nothing.'" Ozzy and his family were stars of their own reality series, The Osbournes, from 2002 until 2005, and the rocker was quick to compare the two shows. "When we did The Osbournes it was totally raw, there was no script," he said. "We just did what we did and had the camera rolling. Have a camera crew in your house for three years and you go a bit crazy!" - New Musical Express, 11/26/18......

Bob Dylan and Neil Young are set to co-headline next summer's British Summer Time music festival at Hyde Park in London on July 12. The iconic pair first shared a stage in 1976 at a farewell show for Dylan's backing band and have consistently supported each other's musical talents since. Dylan last toured the U.K. over the summer, while Young was part of the O2 fest in London in June 2016. The rest of this year's line up is yet to be announced. Tickets go on sale to the general public on Nov. 30. Meanwhile in other Bob Dylan news, the musician made an appearance on Jimmy Fallon's The Tonight Show on Nov. 24, however he never said a word. Instead, Dylan -- who rarely appears on chat shows -- joined Fallon for a pre-recorded clip that saw the pair enjoying some of the Dylan's new line of whiskey together while watching a private circus performance from the "Big Apple Circus." Dylan is promoting his new brand of whiskey, called Heaven's Door. The star filed a trademark for the term "bootleg whiskey" back in 2015, which caught the eye of liquor entrepreneur Marc Bushala and led to the new line being created. "Dylan has these qualities that actually work well for a whiskey," Bushala told The New York Times. "He has great authenticity. He is a quintessential American. He does things the way he wants to do them. I think these are good attributes for a super-premium whiskey as well." The label for the drink is silhouettes of wagon wheels and crows, and it retails at $50-$80 a bottle. - Billboard/New Musical Express, 11/27/18...... KISS has just added 25 new dates to its "End of the Road" farewell world tour, which are set to begin on Aug. 6, 2019 in Sunrise, Fla., and wrap on Sept. 16 in Oakland, Calif. Currently, KISS' "End of the Road" trek is scheduled to wrap in Australia on Nov. 26, 2019, but that could easily change, according to the rockers. Tickets for the second leg of the "End of the Road" farewell tour go on sale on Dec. 3. - Billboard, 11/26/18...... David Bowie's son Duncan Jones has shared a Twitter tribute to director Nicolas Roeg, who passed away on Nov. 24 at the age of 90 and directed Duncan's dad in his first major onscreen performance, 1976's The Man Who Fell to Earth. "Just heard another great storyteller, the inimitable Nicolas Roeg left us today," Duncan tweeted. "What an incredible body of work he's left us with! All my love to his family. Thank you for making so many brave choices, & giving this strange little lad in pajamas an ongoing love of filmmaking." Jones accompanied the post with a photo of him as a lad with his father and Roeg on set, along with his heartfelt message. - Billboard, 11/24/18...... Aretha Franklin's historic mansion in Detroit has sold for $300,000 at auction. The 5,600-square-foot brick home adjacent to the Detroit Golf Club was built in 1927. Franklin bought the home in 1993, but nearly lost it in 2008 due to unpaid property taxes. Meanwhile, Franklin's 4,148-square-foot Colonial-style house in suburban Detroit's Bloomfield Township still is listed for $800,000. Franklin died of pancreatic cancer in August in her Detroit riverfront apartment. She was 76. - AP, 11/24/18......

In a new interview with the UK's The Daily Mail paper, Barbra Streisand revealed that she had a secret rough relationship with her mother Diana, who died in 2002. Streisand, 76, said that after her father Emanuel died of an accidental morphine overdose when she was only 15 months old, Diana had to care for her alone. "I think there are parents who don't really like themselves. They don't like their offspring either. My mother meant well. She loved me as best she could. She had dreams of her own and she wanted to be a singer. She was jealous, and that was staggering for me to learn," Barbra remarked. Streisand, known for her diva ways, added in the emotional interview about Diana, "She never praised me to my face but I have a feeling she praised me to other people. And she never hugged me or said, 'I love you.'" The Funny Girl star, who is married to James Brolin, added, "I'm more of a toucher than my mother. Now I'm older I can do it, but for a long time touching felt alien. I always felt, 'Why are you hugging me, what is this about?' I didn't understand it and it felt uncomfortable. But I owe her my career. It was painful on the way up. I was always trying to prove to her that I was worthy of being somebody. She'd say, 'Your voice needs strengthening. Put an egg in milk and whip it up.'" - Canoe.com/American Media Inc., 11/24/18...... Ricky Jay, a famous magician and actor who appeared in such films as the '70s-themed film Boogie Nights, died on Nov. 24 in Los Angeles. He was 72. In a 1993 profile of Jay in The New Yorker, fellow magician and actor Steve Martin said of Jay, "I sort of think of Ricky as the intellectual lite of magicians. I've had experience with magicians my whole life. He's expertly able to perform and yet he knows the theory, history, literature of the field. Ricky's a master of his craft. You know how there are those teachers of creative writing who can't necessarily write but can teach? Well, Ricky can actually do everything." In addition to his long career as a magician, Jay also appeared in such movies as Magnolia (1999) as the narrator, Tomorrow Never Dies (1997) as a cyber terrorist and Boogie Nights (1997), among others, and several times appeared in David Mamet's films, including House of Games; Homicide, Things Change, The Spanish Prisoner, State and Main and Heist. He also had various roles on television series, including The X-Files and Deadwood. In addition to acting, Jay wrote and hosted his own television specials for the likes of CBS, HBO and the BBC, and he also served as host and narrator of the first documentary miniseries on conjuring, The Story of Magic, for the A&E network. - The Hollywood Reporter, 11/25/18.
Friday, November 23, 2018
Aretha Franklin was honored during a Thanksgiving parade in her hometown of Detroit on Nov. 22. Members of the late Queen of Soul's family traveled in Ford Mustangs on a three-mile route along Woodward Ave. as thousands of spectators turned out in sub-freezing temperatures. A high school marching band also performed Franklin's signature tunes during the parade. Franklin's son, Eddie Franklin, and niece, Sabrina Owens, were among the family members traveling in Mustangs. "We were honored to be invited to be a part of a Detroit tradition," Owens told reporters. "Aretha loved the holiday season, so it was great for the family to be able to represent her." Meanwhile, Franklin has appeared on Billboard's Adult Contemporary radio airplay chart for the first time in 24 years as her new version of "Silent Night" debuted at No. 28 on the survey dated Nov. 24. The song, fully titled "Silent Night (Solo Piano Version)," was originally released on the late icon's 2008 album This Christmas, which arrived on vinyl for the first time on Nov. 16. Franklin died on Aug. 16 at 76. - AP/Billboard, 11/23/18......
An official David Bowie app based on the "David Bowie Is" exhibition is set to launch in January 2019, it has been confirmed. The exhibition -- which explored "the broad range of the late artist's collaborations with artists and designers in the fields of fashion, sound, graphics, theatre, art, and film" -- closed down for good in July 2018 ,five years after it debuted at the V&A in London and became the institution's most-visited touring exhibition. The Augmented Reality (AR) app, first announced in the summer, has now been green-lit for a launch on Jan. 8, 2019, to mark what would've been the legend's 72nd birthday. It will be available in iOS and Android, and will grant fans access to the show's hundreds of costumes, videos, handwritten lyrics, original works of art and much more. Dozens of items not featured in the original exhibition will also be included, including some entirely new and exclusive to the AR version of the app. - New Musical Express, 11/20/18...... Diana Ross was among the many stars highlighting the 92nd annual Macy's Thanksgiving Day Parade in Manhattan on Nov. 22. Ross chose Paul McCartney's holidy tune "A Wonderful Christmas Time" as her yuletide tribute, and members of her family were also present on her float. With temps as low as 19 degrees, the parade was the coldest Macy's Thanksgiving parade on record. - Billboard, 11/22/18...... German electronic rock pioneers Kraftwerk have been announced as the first headliners of the UK's 2019 Bluedot Festival, set for July 18-21 in the ground's of Cheshire's Jodrell Bank Observatory. Kraftwerk will provide a special 3-D live performance for the show, which will mark their first-ever UK headline festival appearance and will see the group bring their 'Gesamtkunstwerk' (translated as "a total work of art") style of live performance to the festival. More acts for Bluedot 2019 will be announced in January. - New Musical Express, 11/21/18...... Cher took to Twitter on Nov. 20 to tease that she may be planning a follow-up to her successful ABBA-based album Dancing Queen. Cher posted "If I was going to do [ABBA] 2," then listed a number of ABBA songs, including such well-known hits as "Take a Chance on Me," "Money Money Money" and "Does Your Mother Know." Dancing Queen was Cher's critically-acclaimed 26th album recorded by the diva after she appeared in the Mamma Mia! Here We Go Again! film as Ruby Sheridan, mother of Donna (played by Meryl Streep) and grandmother of Sophie (played by Amanda Seyfried). Meanwhile, Cher discussed her life, loves and unexpected success of the new Cher-based Broadway musical "The Cher Show" in a new interview with Elle magazine published on Nov. 19. When asked about how following her instincts has always led her to huge career-defining moments, she replied: "It doesn't always -- look, I've had huge failures in my life. Huge dips and 'Oh, you're over. You're over.' This one guy once said, 'You're over' every year for I don't know how many years. And I just said to him, 'You know what? I will be here when you're not doing what you do anymore.' I had no idea if I was right or wrong. I was just tired of hearing him say it." - Billboard, 11/21/18...... Aerosmith guitarist Joe Perry has officially canceled his string of headlining tour dates on the heels of his recent hospitalization after collapsing backstage after a cameo appearance at a Billy Joel concert at Madison Square Garden on Nov. 11. He was treated by medics before taken to the hospital and released soon after. Perry now says he will be taking the rest of 2018 off. - Billboard, 11/20/18......

Yoko Ono said in a recent interview promoting her 14th album Warzone that she decided to use a crow, elephant and wolf on several tracks on the album because those animals aren't typical pets. "These animals are very strong," Yoko says. "I noticed that many people get animals they can pet and I wanted to show that many animals are very independent of us." The album also features a stripped-back version of John Lennon's "Imagine," and when asked why she interpreted the song in such a minimalist fashion, Yoko said: "I think that people are too concerned about isms, because again what happened to the song was something that came to my mind without even knowing it." Ono also commented on the new John Lennon stamp which has recently been issued by the US Postal Service: "I always wanted to do it! And finally it's a reality. John would have been very pleased." - Billboard, 11/20/18...... In related news, a new live John Lennon tribute album featuring performances by Willie Nelson, Brandon Flowers, Steven Tyler, Sheryl Crow, Aloe Blacc and more has been given a January 2019 release date. Imagine: John Lennon 75th Birthday Concert will showcase the 2015 concert that took place at New York City's The Theater at Madison Square Garden to celebrate Lennon's iconic career. "It's beautiful to see so many wonderful and talented musicians come together for this special show to celebrate John's birthday," Yoko Ono said in a statement. "John's art continues to give hope, light and happiness to generations of people everywhere. His belief that each of us can change the world continues to inspire the human race to believe in themselves, and his influence is everlasting in everyone's hearts as we all share in the possibilities and power of music." The concert will also be released as a vinyl LP featuring artists including Kris Kristofferson, Peter Frampton, Juanes, Tom Morello, Chris Stapleton, Kevin Bacon, Eric Church and Pat Monahan of Train. - Billboard, 11/20/18...... In other Beatles-related news, a deluxe 50th anniversary reissue of the Fab Four's 1968 album The Beatles (aka "The White Album") has re-entered the Billboard Hot 200 album chart at No. 6 following its release on Nov. 9. The set climbed back onto the tally with 63,000 units earned (up 1,499%) in the week ending Nov. 15, according to Nielsen Music. Of that sum, 52,000 were in traditional album sales (up 5,596%). "The White Album," first released in 1968, was remastered and reissued in a variety of formats, including some with a bevy of bonus tracks. The set spent nine nonconsecutive weeks at No. 1 on the Billboard 200 between Dec. 28, 1968 and March 1, 1969, and is one of the band's 19 No. 1 albums on the survey. - Billboard, 11/18/18...... Queen has topped the Billboard Artist 100 chart for the week ending Nov. 24 for the second straight week following the Nov. 2 premiere of the new Queen biopic Bohemian Rhapsody. The Artist 100, which launched in July 2014, measures artist activity across key metrics of music consumption, blending album and track sales, radio airplay, streaming and social media fan interaction to provide a weekly multi-dimensional ranking of artist popularity. Queen is the first duo or group to spend consecutive weeks at No. 1 on the Artist 100 since Tom Petty and the Heartbreakers in Oct. 2017, following Petty's death. - Billboard, 11/20/18...... In an exclusive interview with iHeartMedia on Nov. 19, the Rolling Stones confirmed they will be heading back to the U.S. for a North American leg of their "No Filter Tour" that will kick off on Apr. 20 in Miami Gardens, Fla. The Stones will also be visiting 12 other cities during the jaunt, including Jacksonville, Fla. (4/24), Houston (4/28), Glendale, Az. (5/7), Pasadena, Calif. (5/11), Santa Clara, Calif. (5/18), Seattle (5/22), Denver (5/26), Washington, D.C. (5/31), Philadephia (6/4), Foxborough, Mass. (6/8) and East Rutherford, N.J. (6/13) before wrapping in Chicago on June 21. "We finished off a few months ago in Europe and it just felt so good that when they said do you want to do the States? Yeah, because I didn t want to get off, I mean I thought we were just getting going," Stones guitarist Keith Richards told iHeartMedia. Frontman Mick Jagger added: "You want to pick towns that you haven t been for a while. Last time, we toured a lot of the UK and a lot of those towns we haven t been to in a very, very long time. - Billboard, 11/19/18......

Folk/rock icon Arlo Guthrie says his Nov. 24 edition of his annual Thanksgiving concerts at New York's Carnegie Hall will probably be the penultimate one. "I don't know if we'll continue it beyond next year," Guthrie says. "Next year we'll do the actual 50th anniversary show at Carnegie, and I think I'll probably call it quits after that. It's been a long tradition, but the older I get the harder it is to do. I'd rather quit while we're ahead and it's still a good show." Guthrie is in the midst of his "Alice's Restaurant -- Back By Popular Demand Tour," which he started this fall and plans to carry into 2020, celebrating the 50th anniversary of his epic 1967 story song and the 1969 movie it helped inspire. "Alice's Restaurant Massacree" -- which chronicles a citation for littering in 1965 and the U.S. Army's refusal to draft him because of that conviction -- came out during October of 1967 and became an instant Thanksgiving tradition for fans and radio stations around the country. Guthrie himself gave it a long lay-off before returning to performing it during 2015 to commemorate the 50th anniversary of the event that inspired that song, complete with a multi-media presentation on stage. Guthrie says plans are being formulated for 2019 to celebrate the 50th anniversary of the Alice's Restaurant film, in which he starred -- although he was "never a big fan of the movie" -- and for which director Arthur Penn received an Academy Award nomination. Firm plans have yet to be announced, but the 2019 Carnegie Hall show will be a focal point. In the meantime Guthrie says he'll keep the "Massacree" alive in concert -- as well as the spirit of counter-culture protest it evokes and which is still a big part of Guthrie's own repertoire. - Billboard, 11/19/18...... The Criterion Collection will reissue former Talking Heads frontman's David Byrne's zany 1986 directorial debut, True Stories, on Nov. 27. Byrne, who doesn't usually enjoy looking backwards, says he's borderline excited about revisiting the movie. "You know [those features are] what you're going to get in one of [Criterion's] packages, and Criterion doesn't let you down," Byrne said in a phone interview. "And with the mastering of the film it's like, 'This is the version that we hope people see.'" The package includes a reworked soundtrack, an hour-long making-of retrospective, a series of essays about the film, and a remastered cut. Meanwhile, Byrne and his band continue to tour behind Byrne's latest solo effort, American Utopia. - Billboard, 11/19/18...... A memorial service for late country music star Roy Clark was held at Rhema Bible Church in Broken Arrow, Okla., on Nov. 21. Family and friends including Vince Gill and Ricky Scaggs gathered to remember the singer, who died on Nov. 15 due to complications from pneumonia. Clark's family asked that contributions be made to St. Jude Children's Research Hospital in Memphis, Tennessee, in lieu of flowers. Clark headlined a golf tournament for St. Jude's for many years, where a floor was named in his honor. - Billboard, 11/19/18...... British blues rock guitarist and singer-songwriter Laurence Jones will be special guest on the second UK tour of former Deep Purple frontman Glenn Hughes' "Glenn Hughes Performs Classic Deep Purple Live" tour in May 2019. The eight date UK 2019 tour will be a two-hour live extravaganza homage to Hughes' tenure in the "MK 3" and "MK 4" incarnations of Deep Purple. Laurence Jones has previously supported the likes of Status Quo, Gary Clark Jr, Kenny Wayne Shepherd, Van Morrison, Buddy Guy, Robert Cray, Joe Bonamassa and Eric Burdon. "I'm excited to be touring the "Classic Deep Purple Live" in the UK in May 2019 with Laurence again," Hughes says. "I first toured Classic Deep Purple Live in Australia and New Zealand last year and it went down like a storm. We are looking forward for a second round in 2019," he added. The tour gets underway May 14 in Holmfirth, also visiting seven additional cities. - Noble PR, 11/19/18...... Legendary The Price Is Right game show host Bob Barker was rushed to the hospital over a medical emergency on Nov. 17. According to reports, the 94-year-old Barker was picked up from his Hollywood Hills home by an ambulance this and taken to Cedars-Sinai hospital. At the time, he said he was experiencing severe back pain related to his 2017 fall. Barker is reportedly doing much better at home after his health scare. - Canoe.com, 11/19/18......
A police department in Washington state has opened an investigation into the death of "American Top 40" host Casey Kasem more than four years after the radio icon's death. "We received information from the family that alleges the death to be wrongful and we are conducting an administrative review of that information. The case is being titled Death Investigation," Gig Harbor Police Chief Kelly Busey told NBC News. He said the review was opened on Oct. 29. Kasem died in June 2014 in Washington state, where his wife, Jean Kasem, took him after removing him from a medical facility in Southern California where he was receiving around-the-clock care. Kasem had a form of dementia and severe bedsores when he died. Jean Kasem and Kasem's three adult children from a previous marriage have been in a drawn-out and sometimes bizarre battle since his death. Kerri, Julie, and Michael Kasem filed a wrongful death lawsuit against Jean Kasem in 2015 after prosecutors declined to charge her with elder abuse. Jean has denied the claims. Both sides have accused the other of being motivated by greed over Casey Kasems estimated $80 million fortune. - NBC News, 11/20/18...... British songwriter and producer Scott English, who worked on some of the most iconic tunes in pop music history, died on Nov. 20 at age 81. Mr. English is best known for penning "Brandy" (not to be confused with the 1972 Looking Glass hit), which later became known as Barry Manilow's 1974 hit "Mandy." He also co-wrote a plethora of other smashes, including "Hi Ho Silver Lining" and "Bend Me Shape Me," and has songs on albums by the likes of Thin Lizzy, Bobby Darin, Black Lace, Slade, Donny Osmond, Dionne Warwick, Lynsey De Paul, Jeff Beck, Carole King, Amen Corner, Alan Parsons and Mama Cass. "Scott English was a gifted songwriter and an incredibly warm person who everyone loved working with," said Mike Smith, managing director of Warner/Chappell Music UK. "Even when he was ill in hospital, he was still working on new lyrics. 'Brandy', which went on to be popularised as 'Mandy', is a timeless pop classic, while his prodigious output included songs for artists ranging from Dionne Warwick to Thin Lizzy. He'll be truly missed and our thoughts are with his family." - Billboard, 11/20/18.
Sunday, November 18, 2018
Paul McCartney has shared two exclusive versions of his 1971 song "Dear Friend" to mark the upcoming deluxe reissues of Wild Life, on which the song originally appeared, and his 1973 album, Red Rose Speedway. "With 'Dear Friend,' that's sort of me talking to John [Lennon] after we'd had all the sort of disputes about the Beatles breakup," McCartney noted in a press release. "I find it very emotional when I listen to it now. I have to sort of choke it back. I remember when I heard the song recently, listening to the roughs [remastering works-in-progress] in the car and I thought, 'Oh God.'" The reissues, which feature remastered versions of the albums, rough mixes and bonus videos, arrive via MPL/Capitol/UMe on Dec. 7. - Billboard, 11/16/18......
In other Beatles-related news, fans can now get your photo taken with a brand new statue of the Fab Four in Liverpool. The quartet has been immortalised again in a new statue situated on Mathew Street just inside the entrance of the Rubber Soul complex, where the Cavern Club and the Liverpool Wall Of Fame are located nearby, as well as statues of John Lennon and Cilla Black. The new statue joins numerous others of the group that are dotted around their hometown, including life-size figures at Pier Head and those on top of the Hard Day's Night Hotel. The new statue sees the band positioned around a bench with space for fans to sit and have their photo taken next to them. Meanwhile, a new book by former Apple Records executive Ken Mansfield about his time with the Beatles, The Roof: The Beatles' Final Concert, hit stores on Nov. 13 from Post Hill Press. It documents the group's final years and that fateful afternoon in 1969 on the roof of the Apple headquarters in London, when they played together live for the last time. - New Musical Express, 11/16/18...... Elsewhere on the Fab Four front, a transcript of the latest parole hearing of John Lennon's killer Mark David Chapman was released by New York state prison officials on Nov. 15. Chapman, who was denied parole for the 10th time after a hearing in August at Wende Correctional Facility where he is serving a 20-years-to-life sentence, told the board that he feels "more and more shame" every year for gunning down the former Beatle outside his Manhattan apartment in 1980. Chapman said that Lennon was "incredible" to him earlier in the day, but "I was too far in." "I do remember having the thought of, 'Hey, you have got the album now. Look at this, he signed it, just go home.' But there was no way I was just going to go home," he said. Chapman, 63, said he is now devoted to promoting the transformative power of Jesus, adding he realizes the pain he caused will linger "even after I die." In its decision, the state Board of Parole said releasing Chapman would not only "tend to mitigate the seriousness of your crime," but also would endanger public safety because someone might try to harm him out of anger, revenge or to gain notoriety. Chapman will be up for parole again in August 2020. - AP, 11/15/18...... Elvis Presley was awarded a posthumous Presidential Medal of Freedom by Pres. Donald Trump on Nov. 16 in Washington, D.C.. Trump said that Presley and baseball icon Babe Ruth, who were two of the seven Americans who received the honor during the ceremony, are "true legends" whose legacies will live on forever. The award is given to individuals "who have made especially meritorious contributions to the security or national interests of the United States, to world peace, or to cultural or other significant public or private endeavors," and presidents have total discretion over whom they honor with a Presidential Medal of Freedom. - AP, 11/16/18......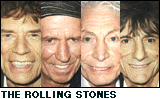 The Rolling Stones posted a New York-centric teaser video to Twitter on Nov. 15 that has some fans speculating that the rock & roll legends may be planning a Madison Square Garden residency or perhaps a U.S. tour in 2019, though nothing has been confirmed. The band shared a video of New York City's iconic Statue of Liberty, proceeded by a rising sun plastered with their red tongue and lips logo. After 12 seconds, the video ends abruptly. - Billboard, 11/15/18...... Elton John looks back at his venerable career in pop music in a new Christmas ad for the London-based department store chain John Lewis & Partners. The annually-anticipated commercial in the U.K. starts with John sitting at a piano in his home, tinkling a few keys before launching into the opening strains of "Your Song." It then travels backwards through the icon's career, from his insanely energetic and wildly-costumed stadium shows to his origins as a guy playing at a piano in a pub. As the commercial continues back through his childhood. In a statement, Sir Elton thanked John Lewis for asking him to be a part of their now-famous Christmas ad campaign. "It's been a lovely opportunity for me to reflect on my life in music and the incredible journey I have been on, and how first playing my Grandmother's piano marks the moment when music came into my life," he said. "The ad is absolutely fantastic and I've truly loved every minute of being a part of it." Meanwhile, Elton has given a shout out to a man who shares the same name with the John Lewis department store. John Lewis, a U.S. computer science teacher whose Twitter handle is @johnlewis, is flooded with messages each time the store's Christmas advert is released. "The only thing I contributed to this ad was to buy every Elton John album throughout my life," Lewis tweeted about the store, which goes by the less obvious handle of @jlandpartners. Sir Elton's team messaged him back, writing: "Thanks for being a fan, John. We love your work too! - Team EJ." - Billboard/New Musical Express, 11/15/18...... As Cher prepares to hit the road for her "Here We Go Again" tour in 2019, the diva has released a new teaser trailer for the show which she promises is "going to be a little different" this time. "I'm adding new songs to it and trying some new things and new technology," she said of the set. "Someone said 'Do you have a five year plan for your career?' I don't have a five minute plan for my career," she kidded. Cher kicks off the tour on Jan. 17 in Fort Myers, Fla. - Billboard, 11/14/18......

The unreleased Aretha Franklin gospel-oriented film Amazing Grace has premiered at the DOC NYC festival, three months after the legendary "Queen of Soul" died after a battle with pancreatic cancer. Although the Sydney Pollack-directed documentary is somewhat shapeless as a movie and gives little sense of emotional insight into the performer, it does contain moments of bliss as the singer's 1972 best-selling album is turned into a multi-sensory, soulful experience. Franklin chose a small, run-down venue in Los Angeles called the New Temple Missionary Baptist Church to record the album over two nights, and a slightly nervous-looking Franklin is introduced by gospel star Reverend James Cleveland. Franklin's first number is Marvin Gaye's "Wholy Holy," and she remains intently focused as the concert progresses, saying nothing to the eager crowd in between songs. Although efforts to release a finished film of the sessions over the years were blocked by Franklin, few fans will complain about the apparent disrespect of her wishes and will enjoy having the chance to see the gospel/soul icon in her prime, singing material that was clearly very meaningful to her. The audience at DOC NYC gave a euphoric reception to the movie at the premiere, and Civil Rights activist and spiritual leader Al Sharpton gave the invocation before the screening by leading the room in a brief prayer: "You gave us a queen, and that queen never forgot it was you who gave her that crown." - The Hollywood Reporter/Billboard, 11/13/18...... A teaser trailer for the upcoming animated film Toy Story 4 dropped on Nov. 12, and features Toy Story characters including Sheriff Woody, Buzz Lightyear, Jessie and Hamm dancing around in a joyous circle to the strains of the Judy Collins cover of Joni Mitchell's iconic 1969 hit "Both Sides Now." The movie and its killer soundtrack will hit U.S. theaters on June 21, 2019. The trailer comes a few days after Mitchell was given a 75th birthday party at the Dorothy Chandler Pavilion in Los Angeles on Nov. 7. The Canadian singer/songwriter was honored by such fellow famous musicians as Emmylou Harris, James Taylor, Norah Jones, Graham Nash, Charles Valentino, Chaka Khan, Kris Kristofferson and Rufus Wainwright. - Billboard, 11/12/18...... Queen's classic '70s song "Bohemian Rhapsody" has re-entered the Billboard Hot 100 dated Nov. 17 at No. 33. It's the third visit for "Bohemian Rhapsody" to the Hot 100 and its first since 1992, when it returned amid the success of another film, Wayne's World, and peaked at No. 2. The song originally reached No. 9 in 1976. Queen, on the strength of the new Freddie Mercury and Queen biopic Bohemian Rhapsody, has also hit No. 1 on the Billboard Artist 100 chart for the first time. The Artist 100, which launched in July 2014, measures artist activity across key metrics of music consumption, blending album and track sales, radio airplay, streaming and social media fan interaction to provide a weekly multi-dimensional ranking of artist popularity. Queen's Bohemian Rhapsody soundtrack has also lept from No. 25 to No. 3 on the Billboard Hot 200 album chart, becoming the band's highest-charting album in 38 years, with 59,000 equivalent album units sold. - Billboard, 11/13/18......

The city of Birmingham, UK, is planning to honour its famous sons Black Sabbath by constructing a handmade, stainless steel binch in the city's Jewellery Quarter. The bench will reportedly feature images of Ozzy Osbourne, Tony Iommi, Geezer Butler and Bill Ward with the words "Geezer. Ozzy. Tony. Bill. Made in Birmingham 1968." etched on it. The pioneering heavy metal band formed in the Aston area of the city in 1968, and initially broke up in 2006 before reforming in 2011. The bench will sit on the newly-named "Black Sabbath Bridge," which runs over the New Main Line canal and is situated next to the ICC and Symphony Hall. The Birmingham City Council will have the final say on if the plans will go ahead, however. - NME, 11/14/18...... Aerosmith guitarist Joe Perry tweeted to fans on Nov. 13 that he's "doing well" after a medical emergency after a special appearance at a Billy Joel concert in New York City on Nov. 10. "Doing well, thanks for all the love and support!," tweeted Perry, who also took the time to praise iconic comic book writer Stan Lee, who passed away on Nov. 12 at age 95. "With Stan Lee, at The Hollywood Bowl in 2012. Rest In Peace Stan!," Perry wrote underneath a pic of the two together. Perry's rep says the musician is expected to return to the road later in November. - Billboard, 11/13/18...... A host of classic albums by the likes of David Bowie (The Next Day), Jimi Hendrix (Axis: Bold As Love), King Crimson (In the Court of the Crimson King), Ozzy Osbourne (Diary of a Madman) and Bob Marley and the Wailers (Catch a Fire) are getting a super-limited reissue on blue vinyl to benefit Unicef. Only 50 copies of each record will be available. One of them is available to bid on in an auction, as will a huge set of every record. The remaining 48 copies will be available in a prize draw. "We are so proud and excited to release this incredibly special collection of albums for Unicef's Blue Vinyl, collaborating with some of the world's best music talent to support children around the world," said Unicef UK CEO Mike Penrose. - NME, 11/13/18...... Fleetwood Mac has announced they'll perform a second show at London's Wembley Stadium as part of their summer 2019 European tour dates -- as well as revealing that they'll be supported by the Pretenders. After a number of U.S. performances next spring, the band will travel to Europe for dates in Berlin (6/19), Dublin (6/13) and London (6/16). Due to phenomenal demand, a second London show has been announced at Wembley Stadium for June 18. They'll be joined at all European headline shows by special guests the Pretenders. - NME, 11/13/18......

Legendary country music legend and Hee Haw star Roy Clark died on Nov. 15 at his Tulsa, Okla., home due to complications from pneumonia. He was 85. Born Roy Linwood Clark on April 15, 1933, in Meherrin, Va., he grew up mostly in Washington, D.C., and gained a love of all kinds of music early on. His father, who played in a square dance band, took him to see the National Symphony Orchestra and military bands. A remarkably talented multi-instrumentalist, Mr. Clark started out on the banjo and mandolin; when he was 14, he received his first guitar as a Christmas present and made his first television appearance that same year. First performing alongside his father, he began playing in D.C. bars and clubs, ignoring his schoolwork to the point of dropping out at age 15 and soon going on tour with the likes of Hank Williams. He was first invited to the Grand Ole Opry as a teenager, after winning a national banjo competition in 1950. Mr. Clark was Hee Haw host or co-host for its entire 24-year run, with Buck Owens his best-known co-host. The country music and comedy show's last episode aired in 1993, though reruns continued for a few years thereafter. "Hee Haw won't go away. It brings a smile to too many faces," he said in 2004, when the show was distributed on VHS and DVD for the first time. His hits included "The Tips of My Fingers" (1963), "Yesterday When I Was Young" (1969), "Come Live With Me" (1973) and "Honeymoon Feeling" (1974). He was also known for his instrumental versions of "Malaguena," on 12-string guitar, and "Ghost Riders in the Sky." He was inducted into the Country Music Hall of Fame in 2009, and emotionally told the crowd how moving it was "just to be associated yourself with the members of the Country Music Hall of Fame and imagine that your name will be said right along with all the list." Mr. Clark was also a guest host on The Tonight Show several times in the 1960s and 1970s when it was rare for a country performer to land such a role. Beginning in 1983, he operated the Roy Clark Celebrity Theatre in Branson, Mo., and was one of the first country entertainers to open a theater there. He was a touring artist as late as the 2000s and over the years, he played at venues around the world: Carnegie Hall in New York, the Sporting Club in Monte Carlo, the Grand Palace in Brussels and the Rossiya Theatre in Moscow. He penned an autobiography, My Life in Spite of Myself, in 1994. - Fox News, 11/15/18...... Acclaimed Hollywood screenwriter William Goldman, who was honored with Oscars for his work on both Butch Cassidy and the Sundance Kid and All The President's Men, died on Nov. 15 at the age of 87. Mr. Goldman was widely credited as one of the greatest screenwriters in Hollywood history, and was described by author Sean Egan as "one of the late twentieth century's most popular storytellers." Mr. Goldman began as a novelist and transitioned to writing scripts with Masquerade in 1965. Other scripts written by Mr. Goldman include Marathon Man, The Princess Bride, The Stepford Wives, The Great Waldo Pepper, A Bridge Too Far, Chaplin and Misery. He also did a lot of behind the scenes script doctoring without taking a screen credit, as on films that included A Few Good Men and Indecent Proposal. Beyond that, Mr. Goldman was a renowned memoirist. His travelogue through the movie business, Adventures In The Screen Trade, was a primer for aspiring screenwriters and for journalists covering them. Mr. Goldman passed away in his Manhattan home, surrounded by family and friends, who said his health had been failing for some time, and over the summer his condition deteriorated. - Deadline.com, 11/16/18.
Tuesday, November 12, 2018
BMG Music announced on Nov. 12 that it had signed a worldwide deal with Keith Richards for the Rolling Stones guitarist's four solo albums from 1988-2010 along with his 1978 debut solo single, "Run Rudolph Run." BMG has already represented Richards' music publishing since 2013, and BMG CEO Hartwig Masuch said, "It is a real honor now to extend that relationship even further to work with his classic solo releases." BMG will celebrate the 40th anniversary of Richards' rendition of "Run Ruldolph Run" with a limited edition 45rpm on 12-inch red vinyl to be released on Nov. 23 for RSD Black Friday. The label is also planning physical reissues of all of Richards' albums, which were recently re-released on all digital streaming platforms. - Billboard, 11/12/18......
Neil Young posted on his Neil Young Archives on Nov. 11 that the wildfires currently raging in northern and southern California have claimed his home in Malibu. "We are vulnerable because of climate change; the extreme weather events and our extended drought is part of it," Young wrote, adding that local residents "are up against something bigger than we have ever seen... It's too big for some to see at all. Firefighters have never seen anything like this in their lives. I have heard that said countless times in the past two days, and I have lost my home before to a California fire, now another." Young, who bought his Malibu house in 2016 from his then girlfriend Daryl Hannah (the pair have since married), also blasted Pres. Donald Trump for his reluctance to act on climate change and for the president's steadfast denial of scientific evidence. "Imagine a leader who defies science, saying these solutions shouldn't be part of his decision-making on our behalf. Imagine a leader who cares more for his own, convenient option than he does for the people he leads. Imagine an unfit leader. Now imagine a fit one," he added. Although Young is a Canadian citizen who is unable to vote in U.S. elections, he remains a tireless campaigner on environmental issues, also recently taking aim at agrochemical giant Monsanto in his 2015 album The Monsanto Years. The Rock and Roll Hall of Fame inductee also recently slammed Pres. Trump for using his song "Rockin' in the Free World" during Trump campaign events. "DT does not have my permission to use the song 'Rockin' in the Free World' at his appearances," Young wrote on US Election Day (Nov. 6) on his Neil Young Archives website. "Legally, he has the right to, however, it goes against my wishes," he added. A recent New York Times story broke down the complicated licensing and copyright law tangle that, in the past, has given political campaigns wide berth to play any song they choose at rallies. - Billboard, 11/11/18...... Cher was also among the many celebrities sharing their concern over the devastating California wildfires on Twitter. "Poor Malibu my beloved home," wrote Cher in a tweet on Nov. 9. "I'm worried about my house but my heart is broken for people who have lost everything," she added. Meanwhile, Rod Stewart also had a few words of criticism for Pres. Trump's remarks. "California needs words of support & encouragement, not threats or finger pointing & accusations. Where is Winston Churchill when you need him?," Sir Rod posted on Nov. 10. - Billboard, 11/9/18......
Aerosmith guitarist Joe Perry is reportedly "alert and responsive" and in stable condition after collapsing backstage after a guest appearance at a Billy Joel concert in Madison Square Garden on Nov. 10. Perry and Joel jammed to Aerosmith's "Walk This Way" during the show, after which Perry, according to TMZ.com, "collapsed in his dressing room immediately after the gig, and looked terrible." Paramedics reportedly treated Perry on the scene, placing a tracheal tube down his throat to clear the air path, before transporting him to hospital. Representatives for Perry have now confirmed that he's in a stable condition after receiving hospital treatment, and that the Aerosmith guitarist "will be unable to appear today at Rock And Roll Fantasy Camp in Florida and apologizes to those attending... [he] is expected to return to the road later this month." In 2016, Perry abruptly staggered offstage during a performance with the Alice Cooper-led supergroup the Hollywood Vampires, where he also promptly received emergency medical attention. - New Musical Express, 11/12/18...... Appearing and performing on the daytime talk show CBS This Morning on Nov. 11, Elvis Costello shared an update on his recent cancer scare of a "small but very aggressive cancerous malignancy" that recently forced him to cancel a number of concerts. "I'm great! I was extremely lucky to have this little thing found," Costello said of the surgery he underwent, before taking aim at how the extent of his illness was blown out of proportion. "I was receiving letters for three weeks. No, I am not dying! It's not to make a joke of it, because you don't have to walk very far to find somebody you love who's genuinely having a fight [with cancer]," he said. Costello, who recently released a new album with his backing band the Imposters titled Look Now, also commented on his desire to keep pushing his sound into new territory. "Sometimes it horrifies people when it's very far from what they see as 'home' or your strong point," the New Wave icon said, "but what about the people that embrace different things?" - New Musical Express, 11/11/18...... Joan Jett and Steve Winwood were among the headliners at a Parkinson's charity gala held at the Hilton New York on Nov. 10 that benefitted actor Michael J. Fox's Parkinson's disease foundation. Jett and Fox jammed on electric guitar behind Winwood's performance at the event, which was also attended by Jim Gaffigan, Willie Geist, Katie Couric and Fox's Back to the Future co-star Christopher Lloyd. Fox himself was diagnosed with the chronic illness in the early '90s. - Billboard, 11/12/18...... Over 30 items worn by the late Queen of Soul Aretha Franklin went on the auction block over the second weekend in November at a charity auction conducted by Julien's. Franklin's pink silk two-piece Bill Blass-designed gown worn by Franklin at the Duets concert AIDS benefit in 1993 fetched $10,000, while a strapless white silk evening gown and a satin coat worn by the singer at the 1998 Grammy's pre-party sold for $8,750. The exhibition featured more than 800 items from music heavyweights by the likes of Prince, Michael Jackson, Whitney Houston, Elvis Presley, the Beatles and Madonna. Proceeds went to the Prince's Trust, which benefits disadvantaged young people in the U.K. - Billboard, 11/12/18......

Elvis Presley is among the notable Americans selected as this year's recipients for the Presidential Medal of Freedom, the White House announced on Nov. 10. "Elvis Presley defined American culture to billions of adoring fans around the world," a statement from the White House read. "Elvis fused gospel, country and rhythm and blues to create a sound all his own, selling more than a billion records. Elvis also served nearly two years in the United States Army, humbly accepting the call to serve despite his fame. He later starred in 31 films, drew record-breaking audiences to his shows, sent television ratings soaring and earned 14 Grammy Award nominations. He ultimately won three Grammy Awards for his gospel music. Elvis Presley remains an enduring American icon four decades after his death." The Presidential Medal of Freedom is recognized as the nation's highest civilian honor, awarded to those whom the President believes made a "meritorious contribution to the security or national interests of the United States, to world peace or to cultural or other significant public or private endeavors." Pres. Donald Trump will award the Presidential Medal of Freedom during a formal ceremony in Washington, D.C. on Nov. 16. It will mark his first time bestowing the honor as acting president. - The Hollywood Reporter, 11/10/18...... On Nov. 12 ZZ Top announced dates for its 2019 tour of the UK and Europe that will see the legendary trio play the Prague Rocks fest in the Czech Republic on June 19, the Barcelona Rocks Festival on July 5, and London's Wembley Arena on July 12. "It's been 50 years, and I think we're starting to get pretty good!," frontman Billy Gibbons says. "We're just as excited to play Barcelona this summer as we were to play Beaumont, Texas, back in 1969. The beards are, perhaps, a bit longer, but nothing much else has changed and we hope to keep it that way." ZZ Top is celebrating its 50th anniversary in 2019, and more European dates are expected to be announced soon. - NME, 11/12/18...... Fleetwood Mac was forced to cancel its Nov. 10 show at Rogers Place in Edmonton, Alberta, just a few hours before the gig was to begin after singer Stevie Nicks fell ill. "So sorry we couldn't play for you tonight Edmonton but we had to protect that wondrous force of nature that is Stevie's voice. We'll be back in April better than ever," new Fleetwood Mac member Neil Finn posted on Twitter. The band also canceled a concert at the Saddledome in Calgary, Alberta, that was scheduled for Nov. 12. The shows were rescheduled for Apr. 13 and Apr. 15, respectively. - Billboard, 11/12/18...... Blues/rock/soul guitarist and singer/songwriter Ben Poole will kick off his November/December 2018 UK Tour at the Brighton Latest Music Bar on Nov. 21. The tour follows the release of Poole's new studio album Anytime You Need Me, released on Sept. 14 via Manhaton Records. Poole's 14-city tour will also see him visiting venues in such cities as Barnsley (11/23), Glasgow (11/29), London (12/12) and Leicester (12/13) before wrapping in Winchester on Dec. 15. - Noble PR, 11/8/18...... Hugh McDowell, a former cellist for Electric Light Orchestra and Wizzard, has died at age 65 following a battle with cancer. McDowell joined ELO in 1972 when he was only 19 years old. One year later, he made his recording debut on the group's sophomore album, ELO 2. He left the band to join Roy Wood in Wizzard, but returned to ELO until 1980. He is credited on their albums Eldorado, Face the Music, A New World Record and 1977's double-LP, Out of the Blue. Until his death McDowell played with various groups and classical music ensembles, and was featured as a guest on recordings by Mel Gale, Asia and Geoff Downes, among others. McDowell also did film and theatre arrangements for various artists and worked with computer programming. He created the music composition program, Fractal Music Composer, in 1992. - Billboard, 11/9/18......

French composer Francis Lai, best known for his Oscar-winning theme for the 1970s smash movie Love Story, died in Nice, France, of as yet undisclosed causes on Nov. 7. He was 86. Mr. Lai's plaintive piano melody for Love Story, the 1970 tearjerker that made stars of Ryan O'Neal and Ali MacGraw, was his biggest hit, earning him an Oscar and a Golden Globe. His soundtrack recording was all over radio in early 1971, reaching no. 37 as a single and no. 2 as a soundtrack album. When lyrics were added to the melody, Andy Williams sang "Where Do I Begin" to no. 7 on the charts that same year. Before "Theme from Love Story," Mr. Lai had already achieved a modicum of fame with his romantic theme for A Man and a Woman, French director Claude Lelouch's art-house hit of 1966. The combination of Mr. Lai's accordion and the wordless "da-ba-da-ba-da, da-ba-da-ba-da" vocals of a male-female duo struck a chord with record-buyers, propelling the soundtrack album to no. 10 on the American charts. In all, Mr. Lai scored more than 100 films and wrote over 600 songs. His only work for American television was the TV-movie Berlin Affair (1970) and the Joan Collins miniseries Sins (1986), which featured a Carly Simon song written by Mr. Lai. - AP, 11/8/18...... Legendary Marvel Comics mastermind and pop culture icon Stan Lee, who changed the landscape of the superhero genre by creating countless beloved characters, died on Nov. 12 at Cedars-Sinai Medical Center in Los Angeles after experiencing several health issues throughout the past year including a battle with pneumonia as well as issues with his vision. He was 95. Among his many works, Mr. Lee played in creating The Hulk, the Fantastic Four, Daredevil, the X-Men and Black Panther. He also frequently appeared in the Marvel movies that were made from his characters. In the 1970s, Mr. Lee importantly helped push the boundaries on censorship in comics, delving into serious and topical subject matter in a medium that had become mindless, kid-friendly entertainment. The Manhattan-born Mr. Lee wrote, art-directed and edited most of Marvel's series and newspaper strips. He also penned a monthly comics' column, "Stan's Soapbox," signing off with his signature phrase, "Excelsior!" Mr. Lee received a National Medal of Arts in 2008 from Pres. George W. Bush and was inducted into the comic book industry's Will Eisner Award Hall of Fame in 1994. He received a star on the Hollywood Walk of Fame in 2011. In 2002, Mr. Lee published an autobiography, Excelsior! The Amazing Life of Stan Lee. - The Hollywood Reporter, 11/12/18.... Shakespearean actor Douglas Rain, who voiced the soft-spoken HAL 9000 robot that went rogue in Stanley Kubrick's 1968 sci-fi masterpiece 2001: A Space Odyssey, died on Nov. 11 of natural causes at St. Mary's Memorial Hospital near Stratford, Ontario, Canada. He was 90. Born in Winnipeg, Manitoba in 1928, Mr. Rain studied at the Old Vic in London, and performed at theaters and festival across Canada. He received a Tony nomination in 1972 for his role in Robert Bolt's production of "Vivat! Vivat! Regina!" All of Mr. Rain's voiceover work for HAL was done in post-production. Other actors were considered for the role, including Martin Balsam, who was eventually dismissed as "too American," and Nigel Davenport, who was deemed "too English." Mr. Rain also contributed voice work to the 2001 sequel, 2010: The Year We Make Contact, and worked in radio dramas and starred in various Broadway productions. He became a co-founding member of Stratford Shakespearean Festival in 1953. "Canadian theatre has lost one of its greatest talents and a guiding light in its development," the festival's artistic director, Antoni Cimolino, said in a press release. - WENN/Canoe.com, 11/12/18.
Thursday, November 8, 2018
Jimmy Buffett took musical shots at Florida Gov. Rick Scott and Pres. Donald Trump during a Democratic rally in the Sunshine State on Nov. 3. Buffett performed at a Democratic campaign rally in liberal West Palm Beach for Democratic challenger Sen. Bill Nelson and Tallahassee Mayor Andrew Gillum, a gubenatorial candidate, urging the audience to vote for the pair by tweaking the lyrics of two of his most popular songs -- "Come Monday" (which he changed to "Come Tuesday") and "Margaritaville," in which he criticized Gov. Scott for the state's environmental problems. - AP, 11/4/18...... Bruce Springsteen and country star Eric Church were among the headliners at a "Stand Up For Heroes" event at the Hulu Theater at New York's Madison Square Garden on Nov. 5. For this occasion, the Boss avoided politics completely, instead offering a few off-color jokes and four of his songs, including "Dancing in the Dark," "The Hard Land" and "If I Should Fall Behind" with his wife, Patti Scialfa. Springsteen and Church also jammed on a version of Springsteen's 1984 song "Working on the Highway." "Stand Up for Heroes," co-presented by the Bob Woodruff Foundation and the New York Comedy Festival, kicks off the festival and raises money for The Woodruff Foundation, which funds programs for injured veterans and their families. - AP, 11/6/18......

In related news, Joe Walsh will hold his second annual VetsAid Benefit Concert at the Tacoma Dome in Washington state on Nov. 11. The event, which Walsh launched in 2017 in Fairfax, Va. and has raised more than $400,000 for non-profit organizations working with veterans, will also feature Walsh's Eagles bandmate Don Henley, James Taylor and country star Chris Stapleton. For the finale, Ringo Starr, Walsh's brother-in-law, will make a special appearance for a rendition of the Beatles' "With A Little Help From My Friends." Walsh -- whose father died in service during 1949 in Japan, when Walsh was two years old -- has designated nearly 20 veterans' non-profits to receive funds from the concert. Meanwhile, Walsh described his second Eagles tour with new members Vince Gill and Deacon Frey "a really good tour." A 2019 Eagles tour will include visits to Australia during the spring and Europe in the summer, Walsh says "we might go in the studio and try and write [new music] and see how that goes." "If we record it won't be with an agenda, like putting out a new album... But we'll be doing that for us, not with a plan for anything definite," he says. - Billboard, 11/7/18...... A new video for the Beatles' 1968 track "Back In the U.S.S.R." has been unveiled to mark the upcoming 50th anniversary of The Beatles ("The White Album") from which it was taken, as well as promote a new deluxe reissue of the album which hits stores on Nov. 9. In the new visuals, lyrics from the single appear in green, handwritten scrawls across grainy footage of the band. Various Russian landmarks, including Moscow's Red Square, are also shown, and the clip ends with the group taking off on a plane. The video features the "2018 Mix" of "Back In The U.S.S.R," which will be included in the upcoming release. Meanwhile, a new video for the "Ultimate Mix" of John Lennon's Imagine track "Gimme Some Truth" has been unveiled, as U.S. citizens head to the mid-term polls on Nov. 6. Although the tune was released back in 1971, the lyrics still ring true today given the political turmoil. "I'm sick and tired of hearing things from uptight short-sighted narrow-minded hypocritics/ All I want is the truth, just give me some truth," Lennon demands. "It's about politicians, newspaper men and all the hypocrites of the world - and male chauvinists, it's about them too," Lennon said of the track's lyrics at the time. - New Musical Express/Billboard, 11/7/18...... In related news, Barbra Streisand partnered with GLAAD to encourage LGBTQ voters in the U.S. to hit the polls on Nov. 6. "I'm working with GLAAD to help ensure the largest turnout ever of LGBTQ and ally voters in a midterm election," Streisand said in a phone call with GLAAD. "Tomorrow, I hope you will join me at the polls to send a strong message that America is better when we stand together." - Billboard, 11/5/18...... The music publishing company Primary Wave has acquired the rights to Aerosmith songwriter/bassist Tom Hamilton's publishing for an undisclosed sum. Hamilton as has co-written some of the Rock & Roll Hall of Fame inductee's biggest hits including "Sweet Emotion" and "Janie's Got A Gun." Aerosmith has earned 25 Gold albums, 18 Platinum albums, and 12 multi-platinum albums, making them the record holder for the most total RIAA certifications by an American group. Adam Lowenberg of Primary Wave issued a statement saying "We couldn't be prouder and more excited to have [Tom Hamilton] join the Primary Wave family." Meanwhile, Warner/Chappell music publishing has just picked up the solo catalog rights of legendary Clash frontman Joe Strummer. Terms were not disclosed for the deal, which covers hundreds of songs and a number of studio albums dating from the 1970s to the songwriter's death in 2002. The deal also covers Strummer's works on the sixth and final Clash album, Cut The Crap, recorded after drummer Topper Headon and guitarist Mick Jones had been fired from the band and originally released in 1985. "Joe Strummer is a personal hero of mine," said Warner/Chappell Music UK managing director Mike Smith, calling it an "honour to be entrusted with his legacy." - Billboard, 11/6/18......

Elton John paid homage to one of his musical heroes, Aretha Franklin, during his 17th annual "An Enduring Vision Benefit" to fight HIV/AIDS at Cipriani 42nd Street on Nov. 5 in New York City. "We witnessed the final performance of the Queen of Soul," John said. "You don't see greatness like that often." The Rocket Man told the audience that he wept during Franklin's soul-stirring performance last year at St. John the Divine, during which she delivered a powerful rendition of Simon & Garfunkel's "Bridge Over Troubled Water." "It was clear she was unwell," John recalled, "But she smiled her sweet smile and said, 'I didn't want to let you down. I was supposed to play the year before, and I didn't want to let you down.'" Sheryl Crow was the featured musical performer for the night's event, which raised an estimated $3.9 million to fight HIV/AIDS. Elton's enthusiastically received "Farewell Yellow Brick Road Tour" is currently in progress, and the superstar has just announced that the final UK dates for the tour will take place in 2020. John's 13 UK gigs will take place in London, Birmingham, Liverpool, Manchester, Aberdeen, Glasgow and Leeds in November and December of 2020. - Billboard/NME, 11/6/18...... Speaking of Aretha Franklin, the Queen of Soul's 1972 concert film Amazing Grace will finally be released in November, ending one of the most tortured and long-running sagas in documentary film. Franklin's estate announced on Nov. 5 that Amazing Grace will premiere Nov. 12 at the DOC NYC film festival, more than 46 years after it was shot. The film, largely shot by Oscar-winning director Sydney Pollack, captures Franklin's performance at the New Temple Missionary Baptist Church in Los Angeles' Watts neighborhood in January 1972. The music from the two performances was released as a landmark double live album in 1972, but Pollack s footage proved virtually impossible to edit because the filmmaker failed to sync the sound. After acquiring the film's rights from Pollack in 2007, producer Alan Elliott brought in a team to construct the film, which Elliott calls "a labor of love." "Aretha's fans will be enthralled by every moment of the film as her genius, her devotion to God and her spirit are present in every frame," Elliot said in a statement. An Oscar-qualifying theatrical release of Amazing Grace is planned for this fall, with a larger rollout in theaters likely coming in 2019. The film doesn't yet have distribution. - AP, 11/5/18...... Michael Jackson's horror pop classic "Thriller" re-entered the Billboard Hot 100 pop chart for the week ending Nov. 1, thanks to its annual Halloween gains. "Thriller" returns with 15,000 downloads sold, surging by 189% from the prior week, and 15.2 million U.S. streams, up 198%, in the week ending Nov. 1, according to Nielsen Music. The gains also helped the song re-enter both the Digital Song Sales and Streaming Songs charts at Nos. 11 and 30, respectively. Jackson's iconic 1982 Thriller LP also vaulted from No. 102 to No. 42 (up 83%) on the Billboard Hot 200 albums chart. - Billboard, 11/6/18...... In other Michael Jackson news, items belonging to the late King of Pop along with Prince, Madonna, Bob Dylan, Elvis Presley, the Beatles and Aretha Franklin will be auctioned live and online by Julien's auctions during the NYC Rock Exhibition at the Hard Rock Cafe Times Square Nov. 9-10. Items include Prince's white Collings 290 guitar, magnetic tape recordings from Jimi Hendrix, Woodstock memorabilia, Bob Dylan's black motorcycle jacket, Madonna's stage costumes and much more. Registration is required to bid and it can be done either online or in person. - Billboard, 11/6/18...... Southern rock legends Lynyrd Skynyrd have announced their final shows in the United Kingdom as they complete their worldwide farewell tour in 2019. Skynyrd will head to Europe in June for a final set of gigs there, with the tour including four live dates in the UK including Glasgow (6/26), Manchester (6/27), London (6/29) and Birmingham (6/30). British rockers Status Quo will be opening for the band on all dates. - New Musical Express, 11/6/18......
The new Queen biopic Bohemian Rhapsody has officially claimed the second biggest box office opening of all-time for a music biopic. Bohemian Rhapsody opened in cinemas in the U.K. in October and followed in the US on Nov. 2. On its opening weekend in North America, it took $50 million (£38.3 million), while its international figures totalled $72 million (£55.2 million). That means only the N.W.A. movie Straight Outta Compton has had a stronger start than Bohemian Rhapsody, even taking inflation into account. Straight Outta Compton took $60.2 million (£46.2 million) on its opening weekend in the US. The strong box office of the film was in spite of its lukewarm reception by critics, with it currently possessing a score of only 59% on review aggregator site RottenTomatoes.com. Meanwhile, the cast of Bohemian Rhapsody has revealed that they filmed a full run-through of Queen's Live Aid performance -- and it could be released as a standalone feature. The movie is bookended by Queen's famous performance at the July 13, 1985 benefit concert, which took place at the old Wembley Stadium in London. Rami Malek and co-stars Gwylim Lee, Ben Hardy, and Joseph Mazzello revealed that there's a full-length version of the full performance in the works. It could be released as a bonus feature for the movie's home video release. "We did the entire concert together," Malek said in an interview with Collider.com. "That's when we felt at our best. You need to go from one song to the next to have that same adrenaline rush that they had. We had an audience of Queen fans out there recreating that iconic concert and it's an adrenaline rush like you could never imagine." Revealing that the full concert has "just been cut," Malek added: "We're going to get to see it soon and then you will too."- New Musical Express, 11/5/18...... Bassist Tina Weymouth of Talking Heads and Tom Tom Club fame is among three women being inducted into the class of 2018 Connecticut Women's Hall of Fame. Weymouth, who lives in Fairfield, will be honored during a ceremony on Nov. 5 at the Connecticut Convention Center in Hartford. The CWHOF was established in 1993 to honor women who have made a significant contribution to fields including the arts, athletics, business, government, philanthropy, humanities, science and education. - AP, 11/4/18...... Ozzy Osbourne has just added a new summer leg to his farewell 2019 North American "No More Tours 2" tour, it was announced on Nov. 5. The two-month summer leg of the tour will kick off May 29 in Atlanta, Ga., and will wrap on July 29 in Los Angeles. Osbourne will be supported by metal band Megadeth. Osbourne's final tour will begin on Dec. 31, as he headlines Ozzfest New Year's Eve at The Forum in Los Angeles. The Prince of Darkness will then head to Europe to begin the early 2019 leg of No More Tours 2. Four of Osbourne's new tour dates are makeup performances after he had to cancel his previous North American leg due to a staph infection. - Billboard, 11/5/18......
Kiss guitarist Paul Stanley has shot down a long-standing rumor that Eddie Van Halen once considered leaving Van Halen to join Kiss, which Kiss bassist Gene Simmons fueled when he claimed he once had to talk Eddie out of leaving his band. When asked about the rumor, Simmons told Guitar World: "That is true. And he was very serious. He was so unhappy about how he and [David Lee] Roth were -- or weren't -- getting along. He couldn't stand him. And drugs were rampant." But in a new interview with Blabbermouth.com, Stanley said: "Eddie Van Halen did not almost join Kiss. Eddie [came down to] the studio. I think there was some strife within the band [Van Halen] at that point, for him, and Eddie came down just to see what was going on.... But Eddie was never going to join Kiss and was never almost in Kiss." - NME, 11/4/18...... The estate of Prince and Sony Music announed on Nov. 5 that they will be released rare videos from Prince's 1995-2010 era. The first batch, in what is promised to be a weekly effort, dropped on Nov. 2 and included clips from 1995's The Gold Experience and 1996's Chaos and Disorder, including the rocking performance visual for "Endorphinmachine," which was first seen on the 1994 CD-ROM video game Interactive, where it was well-hidden within the adventure. The video finds Prince, wearing a giant flower-bedecked top hat, performing the track with his band in a room covered with silver foil. The other videos released in the initial batch include the more widely available visuals for "Gold," "Eye Hate U," "Dinner with Delores," and "The Same December." - Billboard, 11/5/18...... Guitarist Glenn Schwartz, a former member of the James Gang and Pacific Gas & Electric, died on Nov. 2 of as yet undisclosed causes. He was 77. Schwartz, a native of Cleveland, Oh., had a musical career that spanned more than 50 years, starting with the Cleveland-based group the James Gang in 1966. Schwartz was later replaced by Joe Walsh, and then joined Pacific Gas & Electric, whose 1970 song "Are You Ready" became a top-15 hit. Schwartz "passed away peacefully" according to his Facebook fan page. - 11/3/18...... Actor Ken Swofford, best known for his roles in such TV series as Fame, Ellery Queen and Murder, She Wrote, died on Nov. 1 in Pacific Grove, Calif. He was 85. Mr. Swofford played the stubborn vice principal Quentin Morloch for three seasons on the TV adaptation of the musical "Fame," and also appeared in such series as The Odd Couple, Petrocelli, Switch, Police Story, The Rockford Files, The A-Team, Knots Landing, Dynasty and Dallas. On the big screen, he appeared in films directed by Robert Wise, Stanley Kramer, John Huston, Blake Edwards and Ridley Scott, including The Andromeda Strain, The Domino Killings, S.O.B, Annie and Thelma & Louise. - The Hollywood Reporter, 11/3/18.
Saturday, November 3, 2018
As the new Queen biopic Bohemian Rhapsody hit U.S. theaters on Nov. 2, the iconic video of the 1975 hit has been averaging 1 million views a day in the past week, entering the YouTube U.S. Top Songs chart at No. 82. The video of "Bohemian Rhapsody" has been a perennial favorite on the site: with more than 670 million views, it's the most-viewed '70s music video on YouTube. Reviews of the new movie have been mixed, even if star Rami Malek has received raves for his portrayal of Queen frontman Freddie Mercury. - Billboard, 11/2/18...... A soundtrack album to Bruce Springsteen's hit Broadway show "Springsteen on Broadway" will be released on Dec. 14, ahead of the show's upcoming Netflix special which will arrive on the streaming service two days later. Springsteen on Broadway is a 2-CD, 30-track (including introductions for each song) release featuring a complete live performance of the Tony-winning show, which began previews on Oct. 3, 2017 and officially opened nine days later. The show was extended three times after its initial eight-week run, and ran on Broadway at The Walter Kerr Theatre through Dec. 15, 2018, bringing the total number of performances to 236. - New Musical Express, 11/2/18......

Just call him "Reverend Tyler": Aerosmith frontman Steven Tyler revealed to celebrity gossip site TMZ.com on Nov. 1 that he recently became an ordained minister in order to wed his son "to a beautiful girl." Tyler flashed his all-new officiator's card to a TMZ photog during a recent trip to LAX, telling him that he was now an ordained minister. "I just married my son to a beautiful girl," Tyler said. "I went online, paid 80 bucks and I became a father. God knows I've been a mother for so long." Tyler then added that he'd like to officiate over the upcoming marriage of teen pop idol Justin Bieber and his fianceé, Hailey Baldwin. "Justin you need to get married and I'm the man to do it," he said. - NME, 11/2/18...... Michael Jackson has once again topped the annual Forbes list of highest earning dead celebrities for the sixth year in a row. The late King of Pop's estate reportedly raked in $313 million in 2017, largely due to the sale of his lucrative stake in EMI Music Publishing. Jackson's other profitable projects include a new record deal with Sony and Michael Jackson's Halloween, an animated TV special that first aired in 2017. Forbes reports that Jackson's estate has now earned a staggering $1.8 billion since his passing in 2009. Elvis Presley came in second on the list with earnings of $31 million, largely from record sales and the development of a new entertainment complex called "Elvis Presley's Memphis" which is located at his Graceland home. - New Musical Express, 11/1/18...... A deluxe box set of Bob Dylan's 1975 album Blood on the Tracks hit stores on Nov. 2 featuring every take of the songs on the record, many of which were recorded in New York the previous year but then re-recorded in Minnesota for the final release of the album. Many of his fans, particularly those who heard illicit outtakes of what he recorded in New York, have long debated whether that was a mistake, saying the New York recordings have a greater intimacy than the Minnesota versions. More Blood, More Tracks: The Bootleg Series Vol. 14 includes only one song, "Up to Me," that he was working on that was left off the original album. Sony Music has also compiled a more reasonably priced single-disc release with alternate versions of the songs on Blood on the Tracks. - AP, 11/2/18...... As Fleetwood Mac continues on its 2018 "An Evening With Fleetwood Mac" tour that began on Oct. 7 in Portland, Ore., the band has just added more dates to the North American jaunt for a total of over 50 shows, including a 3-night stand in Inglewood, Calif. in December, two shows at New York's Madison Square Garden in March, and two shows in Boston on Mar. 31 and Apr. 2. The lineup for the current tour includes Mick Fleetwood, John McVie, Stevie Nicks and Christine McVie, along with new guitarists Mike Campbell (of Tom Petty and the Heartbreakers) and Neil Finn (of Crowded House and Split Enz). "With Mike and Neil, we'll be performing all the hits that the fans love, plus we'll be surprising our audiences with some tracks from our historic catalogue of songs," the band said in a statement. "Fleetwood Mac has always been a creative evolution. We look forward to honoring that spirit on this upcoming tour." The tour is set to wrap on Apr. 8 in Toronto, then the band will kick off a European tour in June 2019. - Billboard, 11/1/18...... David Crosby has taped a new radio ad urging voters in North Dakota to legalize recreational marijuana when they go to the polls on Nov. 6. North Dakota radio station KFGO says the ad, which begain airing on Nov. 1, features the former Byrds and Crosby, Stills, Nash & Young member encouraging voters to pass Measure 3 on the ballot to end adult marijuana arrests and let police focus on violent crime. The proposal seeks to legalize marijuana for people 21 and older and also seal the records of anyone convicted of a marijuana-related crime that would be made legal under the measure. - AP, 11/1/18......
In related news, in a note urging midterm voting on his archives on Oct. 31, Neil Young confirmed that he and actress Daryl Hannah did indeed get married in August 2017. Though the two dated for four years before reportedly getting married in a small, private ceremony in California, neither had made it official until now. Young posted the revelation alongside a live version of the classic CSNY protest song "Ohio." "OHIO was written back in 1970 after seeing the cover of a magazine with a young girl kneeling beside her fallen friend," Young wrote about his visceral reaction to the shocking Kent State shooting. "When the National Guard murdered four students at OHIO's Kent State University for protesting the Vietnam War, it was a pivotal moment in our history. It was a pivotal moment for me. Today we see what we have become. With no real laws protecting us from guns, and with politicians supporting the NRA because the NRA supports them, we are not well represented. Today's students are brave, demanding change in violent times." Young continued: "We stand with them. They are us. We are them. This has been going on for far too long. My wife Daryl and I put this video together for you to reflect on. Support the students. Support our children. They want protection. Not more guns." The note ends with a simple message: "VOTE." - Billboard, 10/31/18...... Motown legend Diana Ross will be among the many stars participating in the 92nd annual Macy's Thanksgiving Parade in New York City on Nov. 22. Ross will perform a song from her new Christmas album, and will be joined on her float by her some of her family members, including Tracee Ellis Ross and Evan Ross. Also in the lineup will be the cast and Muppets of "Sesame Street," Barenaked Ladies and Leona Lewis. - AP, 11/1/18...... The suburban Detroit home of Aretha Franklin in Bloomfield Township has been listed for sale, with an asking price of $800,000. The 4,148-square-foot (385-sq.-meter) brick Colonial-style house offers five bedrooms, seven bathrooms and access to the gated community's pool and tennis courts. Franklin was living in a riverfront apartment in downtown Detroit when she died in Aug. 2017 at age 76 from advanced pancreatic cancer. The "Queen of Soul" died without a will, and her tangible assets include several pieces of property in the Detroit area that according to tax assessors' estimates are worth at least $2 million. - AP, 11/1/18...... Netflix is planning a multiple-part documentary on the life of late rock/funk icon Prince. Helmed by Ava DuVernay, who directed the Oscar-nominated films Selma and 13th, the project has reportedly already been in the planning stages for several months and will cover Prince's entire life. It has also been authorized by Prince's estate, who will give DuVerney exclusive access to the late "Purple Rain" singers extensive archive of videos, images and interviews. - New Musical Express, 10/30/18......
Pink Floyd drummer Nick Mason announced on Oct. 31 that he'll embark on a North American tour in 2019 that will showcase material from deep in the Floyd archives and not heard in America for a long time. Mason says his "Nick Mason's Saucerful of Secrets" tuour will be jamming to pre-Dark Side of the Moon material, before the band rose to international fame. "I really wanted to find something different and a bit quirky," Mason says. "I think, for me, what's most interesting is to revisit the thinking behind some of these pieces." Mason's band includes Spandau Ballet guitarist Gary Kemp, longtime Pink Floyd touring bassist Guy Pratt, guitarist Lee Harris and keyboardist Dom Beken -- formed this year in the United Kingdom after bandmates nudged Mason to make music again. The name of Mason's new Saucerful of Secrets band and tour comes from Pink Floyd's A Saucerful of Secrets LP, released in June 1968. Some of the songs Mason says they intend to play live include "See Emily Play," "Arnold Layne," "The Nile Song," "Bike," "Set the Controls for the Heart of the Sun" and "Obscured by Clouds." Mason's 25-date tour will kick off March 12, 2019, in Vancouver, and mark his first performances in North America since Pink Floyd played Giants Stadium in New Jersey in 1994 as part of the "Division Bell Tour." Mason, 74, says he's having more fun behind the drum kit that he initially expected after returning to live performing. "I had no idea how much I was going to enjoy it," he says. "This is not a grand scheme that I created. This is me being nudged into it by the rest of the band. That's my entire career -- not leading so much as being gently prodded." - AP, 10/31/18...... Paul McCartney announced on Nov. 1 he is teaming up with the charity site Omaze.com to share a once-in-a-lifetime experience with a fan. Through Nov. 25, fans can visit www.omaze.com/paul to donate to "Paul, Mary and Stella's non-profit Meat Free Monday," which raises awareness of the negative environmental impact of eating meat, and encourages people to have at least one meat free day each week. The lucky donater will win flights, hotel stay and two VIP tickets to McCartney's sold-out concert at Echo Arena in Liverpool, as well as the chance to join the former Beatle on stage during the show to sing a duet. Meanwhile, Sir Paul took to the social media sites Facebook, Twitter and Instagram on Oct. 30 to share his opinion on gun control in the U.S. Macca posted a photo of himself and his wife Nancy Shevell on the sites sporting "We can end gun violence" shirts under their jackets" which came from the "March for Our Lives" rally in New York on Mar. 24. "In the light of the recent tragic shootings in the USA I hope the American people will vote to elect politicians who advocate sensible gun control laws," the 76-year-old singer wrote. - Billboard, 11/1/18...... In other Beatles-related news, a cheeky new music video for the band's 1968 song "Glass Onion" premiered on Oct. 30 ahead of the band's 50th-anniversary deluxe re-release of its double album The Beatles ("The White Album"). The video includes rare footage of the Fab Four and shows the creation of The White Album's pull-out poster through vivid animations that reference elements iconic to the band's career. For example, at one point a yellow submarine is shown in Paul McCartney's bubble bath while later an American-flag pencil moves to erase a nude John Lennon and Yoko Ono animation representing the U.S. censorship of a similar drawing. The release, which features newly mixed versions of the 30 original tracks, 27 acoustic demos and 50 session takes, is set to drop on Nov. 9. - Billboard, 10/30/18......
Speaking of 50th anniversaries, Wayne Kramer of the MC5 kicked out the jams once again -- albeit with a different group of players -- on the exact 50th anniversary of the recording of the Detroit-based group's seminal 1968 debut album Kick Out the Jams. On his home turf of Detroit -- at Jack White's Third Man Records store in the city's Cass Corridor -- Kramer led his all-star MC50 through a two-hour show that was recorded direct to acetate on the same self-proclaimed "Zenta New Year" that the MC5 recorded Kick Out the Jams at the legendary, and long-closed, Grande Ballroom in 1968. With proceeds going to the guitarist's non-profit Jail Guitar Doors prison music initiative, a crowd of 250, including retired baseball star Kirk Gibson, packed the room, creating a sense of "small-venue" occasion that helped fuel the group's high-octane performance. The concert was the final show of the MC5's 2018 North America tour, and a new Kick Out the Jams LP of the Oct. 30 performance is slated for February to coincide with the original album's 50th anniversary. After a short break MC50 returns to the road on Nov. 9 in Bristol, U.K., 19-date European tour. The MC5, meanwhile, is on the Rock and Roll Hall of Fame ballot for a fourth time, with voting currently under way. - Billboard, 10/31/18...... Bette Midler hosted her legendary annual "Hulaween" bash on Oct. 29 in New York City's cavernous Cathedral of Saint John the Divine. Now in its 22nd year, the event is designed to raise money for the New York Restoration Project, a Big Apple nonprofit whose goal is to provide public spaces ranging from gardens to parks for every New Yorker. Midler delivered a parody of "Dream a Little Dream Of Me" reworked as "Give A Little Cash to Me." The singer attended with her daughter, the actress Sophie Von Haselberg, with the two wearing matching jewel-encrusted blouses. Also in attendance was Blondie's Debbie Harry, actress Jane Krakowski and designer Marc Jacobs. - Billboard, 10/30/18...... On Oct. 29 Kiss announced North American dates for its 2019 "End of the Road" tour. Kiss will launch the tour on Jan. 31 in Vancouver, B.C., at Rogers Arena and play an additional 43 dates throughout North America for their farewell trek. "This time out is far beyond what we have done before, not just because of technology," says Kiss guitarist/vocalist Paul Stanley. "It is because the meaning of this tour is so, so great because we have been an indelible part of people's lives, but guess what -- people have been an indelible part of our lives. A thank you is in order, but also one last time to live up to what everybody says we have been and what we are," he added. The farewell tour will include Stanley, Gene Simmons, Tommy Thayer and Eric Singer for the multi-year run that promises dates until at least 2020. Kiss's current North American dates will hit major markets including Las Vegas, Los Angeles, Dallas, Chicago, Detroit, Montreal, Boston, New York and Miami. The final North American date is scheduled for Apr.13 in Birmingham, Ala. Kiss appeared on The Tonight Show Starring Jimmy Fallon on Oct. 30 to promote the upcoming tour, performing a head-banging rendition of its 1977 single "Love Gun." Meanwhile, Kiss recently reunited with their original lead guitarist Ace Frehley for the first time in 17 years for an acoustic set on the annual "Kiss Kruise." Frehley joined the group to perform four songs, including their hits "New York Groove," "Nothing to Lose" and "Rock and Roll All Nite," as well as a cover of the Rolling Stones' "2000 Man." Former Kiss guitarist Bruce Kulick also joined in on the set, as both artists were performing as solo acts on the cruise. Frehley split from Kiss twice (1982, 2001) and has only performed with Gene Simmons for a few smaller performances. - Billboard, 10/31/18......

In a new interview with the Associated Press, Jimmy Page says a 50th anniversary edition of his beloved 1959 Fender Telecaster "dragon" guitar will be unveiled in January. Nicknamed "the excalibur" by Page, the guitar was a gift to him from Jeff Beck for Page recommending him to replace Page in The Yardbirds. Page recently had his original guitar, which he played on every track of Led Zepp's 1968 debut album, restored, and Fender will release four different versions of the guitar in 2019. - AP, 10/30/18...... Willie Nelson will be honored during the annual Grammy Week celebration on Feb. 6, 2019, the Recording Academy announced on Oct. 30. The event, which takes place at The Village Studios in West Los Angeles, will celebrate the career achievements and creative excellence of the 85-year-old eight-time Grammy-winning icon. "Willie Nelson has inspired generations of musicians and fans, and continues to set precedents of excellence within the music community," Neil Portnow, President/CEO of the Recording Academy, said in a statement. The 61st Annual Grammy Awards will air live on Sunday, Feb. 10, 2019, at 7:30 p.m. EST/PST on CBS. - Billboard, 10/30/18...... Don McLean and his new girlfriend Paris Dylan recently took to social media to share photos of their recent trip to Paris, France. "A dream with my love," Dylan wrote alongside a photo of herself and the 73-year-old "American Pie" singer standing in front of the Eiffel Tower. "Love of my life," Dylan wrote on another photo of McLean. The pair started dating in March after they were spotted in the U.K. together during his spring tour. - Billboard, 10/29/18...... Soul singer Candi Staton revealed on Oct. 29 that she has been diagnosed with breast cancer. "I've been diagnosed with breast cancer," the 78-year-old Staton says in an emailed statement. "After all I've gone through in my life -- the domestic abuse, the bad relationships, alcoholism, fighting with record labels for royalties and all of that stuff -- it's the last thing I ever expected to go through, but I'm going through it and I plan to beat it." Staton also encouraged women of all ages to get tested as early as possible. "Cancer can happen to anyone. I found a lump through self-check, so I really encourage women -- including elderly women -- to get a regular mammogram," she says. "Don't let the fact that you are young or that you've lived a certain length of time without getting it fool you in to thinking you're immune to it. Have yourself checked because it can happen at any age." Staton says she will begin her 12-week chemotherapy treatment in early November and plans to continue working on her music. - Billboard, 10/29/18...... Billy Joel will be among the presenters at the 2018 Long Island Music Hall of Fame induction ceremony on Nov. 8. Other presenters will include Chuck D, Columbia Records VP Ron Alexenburg and SiriusSM programmer Lou Simon. Proceeds from the 2018 induction ceremony and red carpet fundraising gala will support a variety of Long Island-centric music education initiatives designed and administered by the Long Island Music Hall of Fame. - Billboard, 10/29/18...... Authorities in Los Angeles have thrown out a rape case against Rocky and Rambo star Sylvester Stallone. An unnamed woman filed a police report against Stallone in December, claiming he had raped her in 1987 and again in 1990. Stallone denied the claims and accused the woman of filing a false police report. On Oct. 30, the L.A. County District Attorney's Office dismissed the case, citing insufficient evidence, according to TMZ.com. Reports suggest none of the witnesses corroborated the woman's allegations, and two of them contradicted her story. The statute of limitations had also expired. Stallone also vehemently denied claims in another case that he sexually assaulted a 16-year-old girl in a Las Vegas hotel room in 1986. The alleged victim did not press charges, and police officials told TMZ they would not be going forward with the case. - WENN/Canoe.com, 10/31/18......
Carole King released "One," her first song in seven years, on Oct. 29, along with an equally powerful video. King filmed the clip in the studio formerly known as A&M Studios, where she recorded her critically acclaimed second album, Tapestry, in 1971. Initially written in 1977 for her album Simpler Things, "One" received a modern update after King rewrote the lyrics to the song. The video shows King singing and characteristically playing the piano as she delivers an empowering message full of passion about the current state of American politics and society. "As I watch the leader of our country dividing us with rhetoric that elicits fear and hatred and emboldens some of his supporters to commit acts of violence, I believe that most of us across party lines have the capacity for compassion," says King. "I believe that most of us care about our neighbors, and that most of us want Love to win. I see 'One' as an antidote to fear, hatred, and violence. I hope the song will empower everyone who hears it to know that he or she can make a difference." - Billboard, 10/29/18...... Hardy Fox, one of the co-founders of the long-running experimental art rock band The Residents, has died at 73. In 1969, Fox helped found the San Francisco group best known for keeping their identities a secret thanks to creative costumes, including their iconic eyeball heads. According to Hardy's site, the Texas-bred musician retired from his role as primary composer for The Residents in 2015, but continued to create music for the the group through this year. As one of the musical drivers of The Residents, Fox is credited with helping to shape their unique musical aesthetic, which drew on the avant jazz sounds of Sun Ra and Harry Partch, as well as elements of choral and classical music, rock, electronic and a Frank Zappa-esque kitchen sink approach to blurring genre boundaries while playing with challenging arrangements. - Billboard, 10/31/18...... Country singer/songwriter Freddie Hart, who rose to national stardom on the heels of the classic country tune "Easy Loving," passed away Saturday morning (Oct. 27) in Burbank, Calif. He was 91. Born Frederick Segrest on Dec. 21, 1926 in Loachapoka, Ala., Mr. Hart's initial success in the industry came as a tunesmith, crafting songs for Carl Smith ("Loose Talk"), Patsy Cline ("Lovin' In Vain") and Porter Wagoner ("Skid Row Joe"). Mr. Hart hit the top of the Billboard Country Songs chart in 1969 with "Easy Loving," and No. 17 on the Pop Hot 100. The tune won Song of the Year from both the Country Music Association and the Academy of Country Music, as well as a Grammy Award. Other hits followed, "My Hang-Up Is You," "Trip To Heaven" and 'Bless Your Heart" among his other chart-toppers. He remained a radio presence into the 1980s, with 1981's "You Were There" being his final Top-40 hit, registering a No. 38 peak. Mr. Hart had just finished a new gospel record, God Bless You, which will be released soon on Nashville America Records, and was produced by David Frizzell. - Billboard, 10/28/18...... Dave Rowland of country group Dave & Sugar has passed away after suffering a stroke. He was 74 years old. Dave & Sugar charted 16 tracks on Billboard's Hot Country Songs chart between 1975 and 1981, including three No. 1s: "The Door Is Always Open," "Tear Time" and "Golden Years." The group was known for its pop-styled blend of male and female voices, and was sometimes referred to as "country's ABBA." Rowland later kicked off his solo career in 1982. - Billboard, 11/2/18...... Actress Jane Actman, who played Barbara on The Paul Lynde Show, has passed away at the age of 69. Born on Apr. 6, 1949 in New York City, Actman also appeared in such series as The Partridge Family, Room 222, Wonder Woman and Mannix. - alt.obituaries, 10/30/18.
Monday, October 29, 2018
A campaign by fans of Steely Dan to rename a street in Forest Hills, N.Y. after band co-founder Walter Becker came to fruition on Oct. 28 when the corner of 112th St and 72nd Drive was co-named "Walter Becker Way." Becker, who passed away on Sept. 3, 2017 after a battle with esophageal cancer, grew up in the same neighborhood was honored with speeches from New York City Council Member Karen Koslowitz, who initiated the project, and Howard A. Rodman, Becker's longtime friend and collaborator. - Billboard, 10/29/18......

Charlie Daniels released his latest LP, Beau Weevils -- Songs in the Key of E. Plus, on Oct. 26, just two days before the legendary Southern rocker turned 82 years old. "It's not a dressed up record. It's not got a lot of electronics or overdubbing. It's pretty much straight ahead. It's just four people playing music," the Country Music Hall of Famer says about the album featuring contributions from drummer James Stroud, guitarist Billy Crain and bassist Charlie Hayward. "I like this album a lot. When I get through with an album, I just usually don't listen to it a lot. I go on to something else. I keep pulling this one out. It's a fun album and puts me in a good mood, so I listen to it quite a bit," he added. Meanwhile on Nov. 6 Daniels will release a new book, Let's All Make the Day Count: The Everyday Wisdom of Charlie Daniels, along with a companion 10-song CD also titled Let's All Make the Day Count with a rendition of the classic hymn "How Great Thou Art" along with other CDB rock classics. "This is not just something I'm writing. I've lived it," Daniels says of the book. "I want people to realize how valuable their lives are. Each day is a total blessing from God and to waste a day is a day gone. You can never ever get it back. Every day is a gift, so make the day count." - Billboard, 10/26/18...... Ringo Starr and Michael Jackson were among the honorees at an event in Beverly Hills on Oct. 25 called "The Paley Honors in Hollywood: A Gala Tribute to Music on Television." The event, which featured packaged salutes to musical performances and themes over nearly 70 years on television, took place at the Beverly Wilshire Hotel in Beverly Hills. Ringo fondly recalled the Beatles' historic 1964 appearance on The Ed Sullivan Show. "The Ed Sullivan Show. Yeah, we did that," Starr said, garnering a laugh from the audience. "We came to America, and you don't know where things are going in life. I was in a factory and I left there to play drums. I had a three-month gig, and after that, I was on my own, and then I was introduced to the other three lads. I'm here because we are celebrating the four of us... I well up a little bit because two of us aren't here." Starr, 77, also said people express surprise that he is still touring and making music. "'What? You're still doing it?' They say that all the time," he said. "What do you mean I'm still doing it? That's what I do. I'm not an electrician, but it is nice and I still love it." The evening also included salutes to other memorable musical moments from television, including music on TV series, awards shows, variety shows, talk shows, reality shows and musicals. The evening's other honoree was Michael Jackson, who was saluted by Motown founder Berry Gordy in a touching and often funny speech. Gordy noted Jackson's thrilling performance on Motown's 25th anniversary special in 1983, when the pop star made history with his "moonwalk." "That was the night his career went into orbit and never came down," Gordy recalled, before introducing a clip package that highlighted those performances and so much more, including Jackson's 1993 Super Bowl halftime performance and his groundbreaking videos. The funds raised from the Paley Honors will benefit the Paley Center's programming dedicated to music on television and the expansion of the Music Collection in the Paley Archive, the nation's largest publicly accessible archive of television and radio programming. - Billboard, 10/26/18...... In other Beatles-related news, Yoko Ono will be among the headliners at the UK's Manchester International Festival 2019 next July. The event will kick off with Ono's "Bells for Peace," which will see 8000 members of the public forming a bell orchestra in Manchester's Cathedral Gardens. "The beauty of this piece will break the sky and more," Ono said of the fortnight long event, which runs from July 4-21. "More than ever, we must come together to heal each other, and the world. Peace is power!" - New Musical Express, 10/29/18......
David Bowie's widow Inman has opened up about the pain of losing her husband in Jan. 2016 in a new interview with Net-A-Porter.com. "People take pictures of me in the street, and say [touching my arm]: 'I am so sorry for your loss.' I'm like, don't touch me. You just took pictures of me, how can you be sorry?," the supermodel said. "I get the fans' grief, but it's not the same. They have lost someone they look up to; we have lost a husband and a father. And sometimes, I don't want people to know how sad I am. People say to me, 'Oh, you're so strong.' I'm not strong -- I am just trying to keep it together," she added. When asked about the prospect of another relationship Iman, who was married to Bowie from 1992 until his death, said: "I will never remarry. I mentioned my husband the other day with someone, and they said to me: 'You mean your late husband?' I said, no, he is always going to be my husband. I do feel very lonely. But do I want a relationship? I can't say never, but no, not now." She added that her daughter with Bowie, Lexi Bowie, is keen to move to Los Angeles where Bowie's son Duncan Jones lives. "But one of her biggest fears is leaving me," Iman said. "I tell her: you are not responsible for me. It's the other way around." - NME, 10/28/18...... Stevie Wonder is among the contributors to a new Christmas album by veteran crooner John Legend. The yuletide LP, titeld A Legendary Christmas, also features an assist by one of Wonder's fellow Grammy-winners, Esperanza Spalding. Legend and Wonder collaborate on the album's opening track, "What Christmas Means to Me." - Billboard, 10/26/18...... Phil Collins' North American "Not Dead Yet Tour," which he launched on Oct. 5, has been a substantial success, coming in at No. 3 on Billboard Boxscore's top concert tally. The tour sold 96,311 tickets and grossed $14.4 million from seven shows according to the Hot Tours recap for the week ending Oct. 27. Collins brought the tour's name to life, selling out all seven shows. The leg's highest attendance tally came in Toronto, where he moved 14,686 tickets at the Scotiabank Arena and grossed $1.99 million. Meanwhile, Billy Joel's show in Winston-Salem, N.C., on Oct. 13 was good for a No. 7 place on the roundup. The Piano Man sold 33,422 tickets and grossed $3,698,043 with that show. - Billboard, 10/26/18...... Roberta Flack has just released Running, her first new album in eight years. "The music remains my lifeline," the 81-year-old Flack says. "And the lyrics for "Running" speak to where I am now, working to keep going through music," she added. The moving title track, written by Michael A. Levine, is the closing credits song for the documentary 3100: Run and Become, which focuses on aspirants participating in the annual Self-Transcendence 3100 Mile Race, the longest footrace in the world. The documentary premiered in New York City on Oct. 26, and will open in Los Angeles on Nov. 9 before going wide and digital. Flack was a longtime devotee of the late Guru Sri Chinmoy, an Indian spiritual leader who organized the 3100 Mile Race. "I used to meditate with Guru Chinmoy in the late '80s and '90s, read his writings and run with him," Flack said. - Billboard, 10/26/18......

Jackson Browne is among the contributors to a new free music compilation that hopes to help the Democrats flip the U.S. House of Representatives to blue in the Nov. 6 midterms. The 33-track Songs for Swing Left is available for free download and aims to raise funds and awareness for the Swing Left Campaign, which is encouraging voters in districts where 84 key seats are being contested to get involved. Browne's contribution is the song "Far From the Arms of Hunger," and each artist intros their contribution with a reminder to fans to get and vote in the midterms on Nov. 6. You can download any of the tracks for free by providing your email address, at which point you'll be connected with other volunteers in your area who are working to win a race in a swing district. - Billboard, 10/25/18...... The final trailer for the new Freddie Mercury biopic Bohemian Rhapsody was released on Oct. 25. It opens with actor Rami Malek as Mercury slowly putting on sunglasses in front of a mirror as doubts from others echo in his mind. The scene fades into a montage of vibrant outfits, crowded shows, dancing fans and music business meetings as the rock band's 1981 "Under Pressure" collaboration with David Bowie plays in the background. Bohemian Rhapsody premiered in the UK on Oct. 24 and hits US theaters on Nov. 2. - Billboard, 10/25/18...... A "hologram tour" showcasing late rock/pop legend Roy Orbison is currently underway and will hit Toronto's Sony Centre on Nov. 4. Orbison's son, Alex Orbison, understands there are skeptics when it comes to his dad's hologram tour, which comes 30 years after the "Oh, Pretty Woman" singer died from a heart attack at age 52 and has been criticized for being gimmicky or disrespectful. "Of course, people are going to have a feeling that they don't like the concept of this," said Alex, 43, whose company 'Roy's Boys' with brothers Roy, Jr. and Wesley are working with BASE Hologram, who also developed a Maria Callas tour this year. "The reason why it is (happening) now is just because finally the holograms have made a huge jump with the technology so they look much more real and the shows can be done on a tour basis," Alex says. "There's a risk, obviously, that it wouldn't work. But there's a benefit too from the amount of attention of doing something first," he adds. Alex says he's also working on a Roy Orbison big budget Hollywood biopic "that's been 100% of my focus for the last month or so." "We're so close to getting our team finally assembled," he says. "I can't say (who would play my dad) but we do want a slightly younger Roy Orbison, someone who's in their '30s or young '40s that can play the teen-to-20 Orbison." - Canoe.com, 10/28/18...... Neil Young and Rush are among the native Canadian artists honored with 2018 Polaris Music Prizes. Young was the winner in the 1960-1975 period category for his 1969 album Everybody Knows This Is Nowhere, while Rush took the prize in the 1976-1985 category for its 1976 LP 2112. The awards were created to honor albums that might have been nominated for, or possibly won, the esteemed Polaris Music Prize if it had existed before 2006. For the Heritage Prize, four short lists, which also include the time periods 1986-1995 and 1996-2005, were curated by a jury of music historians and music media. The international voting public and a small pool of the music media each vote on four albums for each of the time periods. The public can vote once per day. - Billboard, 10/24/18......
Meanwhile, Neil Young's sometime bandmate David Crosby released his latest studio project, Here If You Listen, on Oct. 30. Crosby recorded the LP with same foursome of musicians he used on his critically acclaimed 2016 album Lighthouse, which he created in collaboration with Snarky Puppy mastermind Michael League and vocalists Michelle Willis and Becca Stevens. "The chemistry was explosive," Crosby says of his work with the group. "I have never seen such a creative flow, ever, anywhere. We wrote a whole record and recorded it in eight days! It was crazy! Absolutely crazy!" Crosby says Here If You Listen is very much an album of the moment, filled with songs that address the current sociological and political landscape. Songs, like "Other Half Rule," which Crosby describes as a plea to "politely ask the women of the United States of America to save our butts," after centuries of patriarchal rule. It also contains a re-imagination of Joni Mitchell's "Woodstock," which Crosby first tackled while in Crosby, Stills, Nash & Young back in 1970. "I came up with that different set of changes for 'Woodstock,'" he said. "At some point, I showed it to Becca, and she can play it better than I can, so she started playing it and we said, 'Oh f--- it, let's try it.' And we started singing it live. Four parts. And what happened was kind of magical. When we started doing it, the first time we hit that chorus, where it goes to reveal actual four different notes for a part, the audience started applauding right in the middle of the song." - Billboard, 10/25/18...... On Oct. 29 KISS announced details of the UK leg of their final ever world tour. The American glam-rock icons will visit Birmingham on July 9, London on July 11, Manchester on July 12, Newcastle on July 14, and Glasgow on July 16. "All that we have built and all that we have conquered over the past four decades could never have happened without the millions of people worldwide who've filled clubs, arenas and stadiums over those years," said KISS in a statement announcing their "End of the Road" tour. "This will be the ultimate celebration for those who've seen us and a last chance for those who haven't." - New Musical Express, 10/29/18...... Ozzy Osbourne shared a video on Twitter on Oct. 25 reassuring fans that he's made full recovery from an infection in his thumb that forced him to cancel several tour dates. The Prince of Darkness was hospitalised earlier in October after contracted a staph infection in his right thumb, and forced him to undergo multiple surgeries and postpone the last four shows of the autumn North American leg of his "No More Tours 2" trek. "I just want to take this opportunity to thank you all for your concern," Ozzy says in the clip. "My thumb is fully recovered now. I am looking forward to seeing you all this New Year's Eve at The Forum with Ozzfest." - NME, 10/26/18......

The unlikely duo of famed Star Trek actor William Shatner and punk rock legend Iggy Pop have shared their cover of the Christmas classic "Silent Night," which will appear on Shatner's upcoming Christmas album. Shatner Claus - The Christmas Album will be the actor's first-ever yuletide record and will feature him singing festive classics with the help of some special guests, including Henry Rollins, ZZ Top's Billy Gibbons and Yes' Rick Wakeman, among others. The record will be released on Oct.26, via Cleopatra Records. Previously, Shatner has released a David Bowie covers album, Seeking Major Tom, and a prog-rock concept album, titled Ponder The Mystery, for the label. - NME, 10/24/18...... Country/blues singer and songwriter Tony Joe White, who penned such hits as "Polk Salad Annie" and "A Rainy Night in Georgia" that were covered by the likes of Elvis Presley, Hank Williams Jr., Tina Turner, Ray Charles and Waylon Jennings, died on Oct. 24 of as yet undisclosed causes in Nashville, Tenn. He was 75. White, originally from Louisiana, had a hit in 1969 with "Polk Salad Annie" and his music spanned many genres from country, rock, blues and R&B. His record label, Yep Roc, released his last album, Bad Mouthin', in September. - AP, 10/25/18...... Longtime Motown guitarist Melvin Ragin, known as "Wah Wah Watson" for his guitar and wah wah pedal sounds in sessions for Motown artists, died on Oct. 24. He was 67. Ragin joined the Motown house band, the Funk Brothers, in 1968, and was only 20 years old when he was called into Motown for a session with The Temptations, producer Norman Whitfield, which eventually led to his work on "Papa Was a Rolling Stone." Ragin played on endless iconic musical pieces throughout his career, including Marvin Gaye's "Let's Get It On" and" I Want You," Quincy Jones' "Body Heat," Smokey Robinson's "Love Breeze" and Michael Jackson's 1979 LP Off the Wall. More recently, he played on records for artists like Maxwell, Alicia Keys and Janet Jackson. - Billboard, 10/25/18.
Wednesday, October 24, 2018
James Taylor was on hand at Game 1 of the World Series between the Boston Red Sox and the Los Angeles Dodgers at Boston's Fenway Park on Oct. 23 to kick off the fall classic with a rendition of the National Anthem. Guitar in hand, the 70-year-old Boston native performed an acoustic version of "The Star-Spangled Banner" at the center of the field, as the players and military officials stood nearby. - Billboard, 10/23/18...... Elton John's "Farewell Yellow Brick Road" tour rolled into New York City's Madison Square Garden for a second night on Oct. 19, which gave longtime fans a reminder why the inimitable entertainer will be missed when his 300+ date, three-year swansong tour finally comes to a close. John included deep album cuts like "Take Me to the Pilot" and "Burn Down the Mission" that you're unlikely to hear on classic rock radio, and mid-show, he busted out the monumentally epic "Love Lies Bleeding/Funeral For a Friend." That 11-minute Goodbye Yellow Brick Road opener, one of his finest compositions, was quite possibly the most fun moment of the show, with horror movie fog rolling across the stage as his piano spinned and the band indulged in some extended riffing. Elton played his oft performed classics "Your Song," "Daniel" and "Someone Saved My Life Tonight" with fragile intensity, and though he has said he's "beyond tired" playing "Crocodile Rock," he nevertheless obliged the crowd, although he did introduce it by specifically saying, "This is for the fans." John will return to MSG for two dates in November, and again in 2019. - Billboard, 10/20/18......

As the new Freddie Mercury and Queen biopic Bohemian Rhapsody premiered in the UK on Oct. 24, London's Carnaby Street was transformed into a tribute as lyrics from the title song were lit up in the historical Soho spot. The cast of the new movie which follows the British rock quartet's first 15 years, including Rami Malek (Mr. Robot) as frontman Mercury, gathered with Queen members Brian May and Roger Taylor to ignite a special set of neon lights retelling the lyrics of the iconic song. The lights will be up until Jan. 4, and on Nov. 8 a Carnaby Christmas Shopping "party" will take place. Meanwhile, actor Lucy Boynton, who plays Mercury's long-time friend and former fiancé Mary Austin, has responded to claims that the biopic "straightwashes" Mercury. Boynton described them "frustrating," especially as they were sparked by "a 60-second teaser which is supposed to tease basically nothing." "It's when people want to have something to criticise that is kind of jarring, especially because it does and the one thing that we re so proud of with this film is that I don't feel it ever steps over the line into any kind of exposé or intrusiveness," she added. The critics have also weighed in on the film, with most reviews praising the work of lead actor Rami Malek. However, feelings on the film itself appear to be mixed, with the pic currently sitting at 54% on Rotten Tomatoes. Sheri Linden of The Hollywood Reporter wrote that "The finished product is energetic, if not always smooth, its affection for Mercury and Queen indisputable even when the drama is undernourished," while The Guardian's Steve Rose gave the biopic two stars, saying, "Rami Malek's excellent performance aside, it feels less a pioneering musical odyssey than a really good covers band." Bohemian Rhapsody. USA Today's Brian Truitt similarly gave the film two stars, noting, "There's a sequence in which the screen is peppered with all the harsh words that critics had back in the day for 'Bohemian Rhapsody' the song, ending with 'perfectly adequate.' That's the kindest thing one can say about the new Queen biopic and also the most damning." The original soundtrack for the film has also arrived, and is now available for streaming and purchase. The career-spanning 22-song album features new versions of Queen classics and five tracks from a previously unreleased performance at Live Aid. Bohemian Rhapsody, in which Brian May and Roger Taylor worked on as creative consultants and directed by Dexter Fletcher, will hit US theaters on Nov. 2. - New Musical Express/The Hollywood Reporter, 10/23/18...... Ozzy Osbourne has revealed that his recent hand surgery, which forced him to cancel four concerts on his "No More Tours 2" tour, was part of his treatment plan for a potentially deadly staph infection. "I didn't feel sick, so I was cracking jokes," Ozzy told Rolling Stone of his visit to the emergency room, which came after his thumb had suddenly swollen to the "size of a f---in' lightbulb" following a show in Salt Lake City. At the hospital, doctors told him he actually had three separate staph infections in his thumb, one of which spread to his middle finger. Osbourne said the doctor suggested that he could have gotten a staph infection from simply shaking someone's hand -- something the rocker says he does probably 200 times a day on tour -- and "cut all this stuff out," Osbourne said. "Even with the numbing stuff, it was agony. It wasn't pus, but it was the stage after pus, when it gets in the blood and goes in your body and f---ing kills you. It may sound f---ed up what I'm saying to you, but he was really concerned about checking my blood." Osbourne, who spent almost a week in the hospital, was treated with antibiotics and found solace in eating ice cream as he recovered. He was then discharged and told to soak his hand in a special soap twice a day, for 10 days. Meanwhile, Ozzy has announced that his annual OZZFEST metal festival will return this year for a New Year's Eve celebration set to take place in Los Angeles on Dec. 31 at The Forum. The lineup includes OZZFEST alumni Rob Zombie, Marilyn Manson, Johnathan Davis of Korn, Body Count featuring Ice-T, and Osbourne closing out the event with a countdown to the New Year. The OZZFEST news comes just two weeks after Osbourne rescheduled four previously-canceled tour dates after undergoing surgery for his hand injury. Osbourne has since rescheduled the October concert dates he had to call off. - Billboard, 10/22/18......
On Oct. 24 Eric Clapton announced details of a three-night residency at London's iconic Royal Albert Hall in May of 2019. Marking his only UK shows of 2019, Slowhand will play the venue on May 13, 15 and 16, accompanied by his band members Chris Stainton, Nathan East, Doyle Bramhall and Sonny Emory. On Oct. 12, Clapton released his new 14-track yuletide album Merry Xmas, with the track "Jingle Bells" dedicated to DJ Avicii, who was found dead from an apparent suicide in April. "I had in my head that these holiday songs could be done with a slight blues tinge, and I started to figure out how to play the blues lines in between the vocals," he said in a recent interview. "I got it down and one of the most identifiable songs on the album, the one that became the foundational style, is 'Have Yourself a Merry Little Christmas.'" - NME, 10/23/18...... Canadian rapper Drake has just beaten a record held by the Beatles since 1964, thanks to his guest contribution on Bad Bunny's new track "MIA." Drake now has had 12 songs to have reached the top ten of the Billboard Hot 100 chart in 2018, the most that one artist has ever had in a single year. The record was set by the Fab Four in 1964, when "I Feel Fine" and "She's A Woman" entered the charts on Dec. 26, taking the band's total that year to 11. 1964 also saw the Beatles release classics such as "Can't Buy Me Love" and "A Hard Days Night," but their record of over half a century now belongs to Drake. - New Musical Express, 10/23/18...... In other Beatles-related news, Universal Pictures has just announced it is negotiating to option the rights to the epic John Lennon and Yoko Ono love story with producers Michael De Luca and Immersive Pictures. Dallas Buyers Club director Jean-Marc Valee is attached to direct and edit the spec script written by Oscar nominee Anthony McCarten (The Theory of Everything, Darkest Hour). Yoko Ono will produce the project alongside De Luca, Josh Bratman and McCarten. Meanwhile, the new deluxe reissue of John Lennon's Imagine album has reached No. 5 on Billboard's Top Catalog Albums chart following its release on Oct. 5 in a variety of formats, some with oodles of bonus material. - The Hollywood Reporter/Billboard, 10/24/18...... Elsewhere on the Fab Four front, Paul McCartney announced on Oct. 19 that two new archive editions for the Wings albums Wild Life and Red Rose Speedway will hit stores on Dec. 7. The four-disc Wild Life deluxe set will include 3 CDs and one DVD with the remastered album on one CD and additional 25 bonus audio tracks across two discs with rough album mixes, original single edits, B-sides, home recordings and previously unreleased tracks. The set will also have a DVD with unreleased acoustic home videos, rehearsals and behind-the-scenes footage. The six-disc Red Rose Speedway deluxe set will have 3 CDs, 2 DVDs and a Blu-ray, and include a copy of the remastered album on one CD and two discs of 35 bonus audio tracks that reconstructs for the first time the originally planned double album version that was never made. In addition, the two discs will include singles, B-sides, alternate mixes and other unreleased tracks. A never-before-seen film, The Bruce McMouse Show, fully restored and remixed in stereo and 5.1 surround sound, will be included on both DVD and Blu-ray. Another DVD will have more rare and previously unseen footage including the vintage James Paul McCartney television special, plus interviews and music videos. A third deluxe set combining both albums and adding an exclusive "Wings Over Europe" set will also be available. - Billboard, 10/19/18......
Jeff Lynne's ELO announced on Oct. 22 that they will be launching a North American tour in 2018, the first time the band has done an extensive tour of the US since 1981. The 20-date tour begins on the West coast in Anaheim, Calif. on June 20 and includes stops in Nashville, Atlanta, Philadelphia, and New York before wrapping in Pittsburg, Pa. on Aug. 1. Meanwhile, Jeff Lynne has reflected on his time with the late '80s "supergroup" The Traveling Wilburys with George Harrison, Bob Dylan, Roy Orbison and Tom Petty, which marks the 30th anniversary of its debut set Vol. 1 in October. "Because we had the studio, we just planned for ten days, to write ten songs for the album," Lynne recalled. "Which is what we did: getting together around lunchtime, strumming five acoustic guitars. We'd all share chords, ideas for the chord changes, just to get the backing track, and then we'd lay those down. Sometimes we'd double-track those five acoustics, so it'd become ten acoustics. It was rather extravagant, but the rest of it was very, very simple. We would then have dinner and write the words at the same time we're having dinner. We'd be sitting there at the table, throwing out lines. Bob got a lot of the lines, just because he's such a great writer of lyrics. And it was just fascinating, really -- the whole thing was done at dinner time. We'd then go back in the studio and sing them. We'd sort out which parts would suit everybody, and then me and George produced it. It was a marvelous time." Lynne added that he still includes one Wilburys tune in the setlist on his current tour. "I still do one song onstage on the new tour: 'Handle With Care,' just to remind you of the Wilburys and show them a little bit of the Wilburys footage on the screen in the back," he says. "The crowds always love that. They love to hear that one." - Billboard, 10/22/18...... Family and friends of the late Tom Petty and members of the Tom Petty Nation! fan club gathered in the rocker's hometown of Gainesville, Fla. on Oct. 20 to celebrate the star's birthday with his music and the dedication of the former Northeast Park as "Tom Petty Park." "My brother and I grew up in this park. We played as kids. My cousin reminded me the other day of my remark that it was a sanctuary, and it really was," said brother Bruce Petty. "It was a place for us to escape and be kids and have fun. The fact that we are doing this today and the part that we played in it makes it so much more special." Petty died Oct. 2, 2017. He was born Oct. 20, 1950 in Gainesville and lived in the small city until he left for Los Angeles to make it big in the music business. Meanwhile, Sirius XM Radio has announced it will be airing the final three new episoded of Petty's Buried Treasure program this fall. The late rocker's weekly Sirius show began in Dec. 2004 and includes Petty's own selections from his record collection, laced with anecdotes and a bit of history. Part one of the pre-recorded series will air on the rocker's birthday, Oct. 20. Parts two and three will premiere Nov. 19 and Dec. 17, respectively. The episodes feature music from Al Green, Neil Young, David Bowie, Bob Dylan, the Beatles, and more. - AP/Billboard, 10/18/18...... Neil Young announced on Oct. 19 he'll release a new 23-track live acoustic album entitled Songs For Judy this fall. Comprised of recordings from Young's Nov. 1976 solo acoustic tour, the album also features the previously unreleased track, "No One Seems to Know." Young has regularly played the song live but has never included it on a physical release. The version on Songs For Judy was recorded in Boulder, Col. on Nov. 7, 1976. Songs For Judy will drop on Nov. 30 in the US and Dec. 14 in the UK, with pre-orders coming with an instant download of "Campainger" from a Nov. 22, 1976, gig in Boston. - New Musical Express, 10/19/18......
After Ted Nugent delivered another furious rant about his omission from the 2018 Rock & Roll Hall of Fame nominees, decrying it as "sacrilege" that he is yet to be inducted, his nemesis David Crosby, a two-time RRHOF inductee for his tenure with the Byrds and Crosby, Stills, Nash and Young, responded with a tweet about the controversial musicain. "He's not good enough and he never will be," Crosby tweeted. "A hack player and no singer at all .could not write a decent song if his life depended on it," he added. In an interview with MyGlobalMind, Nugent gave a ferocious rant about his omission for the eighteenth year in a row since he became eligible. "Is it or is it not vulgar, dishonest, and obscene that Grand Master Flash [sic], Patti Smith, and ABBA are in the Rock & Roll Hall of Fame but Ted "F---ing" Nugent isn't? Is that the most outrageous and disgusting lie you have ever seen?," Nugent said. Known for his outspoken right-wing views, in 2017 Nugent argued that "political correctness" and his membership of the NRA were to blame for his omission. In 2011, he described his exclusion as an "embarrassing denial of historical and current truth and evidence." - New Musical Express, 10/22/18...... Cher and her son Chaz Bono have reacted strongly to Pres. Donald Trump's recent announcement that it would eliminate transgender recognition by requiring individuals to be defined as male or female based on their genitalia at birth. According to a government memo obtained by The New York Times on Oct. 21, the Department of Health and Human Services is aiming to establish a uniform definition of gender, determined "on a biological basis that is clear, grounded in science, objective and administrable," the report says. "Sex means a person's status as male or female based on immutable biological traits identifiable by or before birth. The sex listed on a person's birth certificate, as originally issued, shall constitute definitive proof of a person's sex unless rebutted by reliable genetic evidence." The announcement caused an uproar on social media, with Cher and Chaz Bono among the many including musicians, actors and reality TV stars who reacted to the proposed move which would affect an estimated 1.4 million Americans. "Fk These Ppl.Will MY SON Be Sent To INTERNMENT CAMP 2 Live with LATINO Children,& Be Kept In Cages in Places where (you) Cant See Them. THIS IS 'HIS CODE' 4...MAKE THEM DISAPPEAR," tweeted Cher, whose son, Chaz Bono, is transgender. He tweeted, "I can't begin to express the rage I feel toward an administration that is trying to redefine me out of existence. Just another gift for his small minded base, terrified of the diversity that has always made America exceptional! #Vote." - Billboard, 10/21/18...... Country legend Loretta Lynn is back at home resting after she was hospitalized on Oct. 20 following an unspecified but "serious" health setback. "I am very sad to report this morning that the Queen of Country Music, Ms. Loretta Lynn has had some setbacks in her recovery and is back in the hospital with some serious issues," according to a post by one Michael Lynn, who claims to be her relative. "She needs our prayers right now, and the one thing I do know for sure is that she is a fighter and will not go down easy. PLEASE pray today for her." Lynn later posted a Facebook update, saying "After a brief hospital visit, I'm feeling better now and enjoying a weekend of resting up at home." Her daughter Peggy also posted that "mom did have a really horrible stomach flu this last week. She is home and doing nicely recovering." She claims the source of the original report of her mother's illness is a "fake news story going around from some guy posing to be a family member or posing to be close to family." Lynn, 86, has had several medical issues of late. In May 2017, she suffered a stroke, and earlier this year she broke her hip. - Billboard, 10/20/18......
The O'Jays released a new single, "Above the Law," on Oct. 19. Just in time for the Nov. 6 midterm elections, the politically charged "Above the Law" -- co-written by the O'Jays and fellow soul legend Betty Wright along with Angelo Morris -- is the lead single from The Last Word, the O'Jays' first studio album in almost 20 years. "What's transpired since the presidential election and the injustice that's going on now directed where this song and album are coming from," says the O'Jays' Eddie Levert of "Above the Law." "Some things just need to be said. So either we're going to get a lot of airplay or people aren't going to play it at all. If nothing else, it will hopefully open some eyes or get us blackballed out of this business [laughs heartily] because there are powerful people who own the radio and media needed for this song to be heard." "People know in their heart of hearts what's happening; they're not blind to what's going on," adds the group's Walter Williams. "The bad apples trying to control everything won't spoil the whole bunch. People are going to step up. And this song really spells it out." When queried on their favorite O'Jays message song, Levert said "Mine is 'Back Stabbers' because the haters are always there," while Levert said his is "Love Train" "because it says all the things that need to be said, inviting everyone to come on board. There's no prejudice in any sense. And it's the biggest song we've done to date. We're still getting royalty checks [laughs]." - Billboard, 10/19/18...... Dominick "Randy" Safuto, cofounder and lead singer of the doo-wop group Randy and the Rainbows, has died. Randy and the Rainbows are best known for their Top 10 1963 single "Denise." Formed in Maspeth, N.Y. in 1962, the group featured two pairs of siblings, along with a fifth member. The Safuto brothers had previously sung in the group The Dialtones. They recorded with the producers of The Tokens, releasing the single "Denise" in 1963. The name "Randy and the Rainbows" was chosen by the owners of Laurie Records after the group recorded "Denise." The group had previously been called "Junior & the Counts" and "The Encores." "Denise" spent 17 weeks on the Billboard Hot 100, reaching No. 10, while reaching No. 18 on Billboard's Hot R&B Singles chart. The song was written by Neil Levenson, and was inspired by his childhood friend, Denise Lefrak. In the late 1970s, the song became a European hit for Blondie, with the title changed to "Denis." Randy & The Rainbows' follow-up single, "Why Do Kids Grow Up," barely scraped into the pop charts at No. 97, and the group never charted again. - 10/17/18.
Friday, October 19, 2018
The just-wrapped Journey and Def Leppard co-headlining summer tour played to over 1 million fans, good for the second spot in Billboard's Hot Tours roundup for the week ending Oct. 20. Journey and Def Leppard's extensive tour played 56 dates across the U.S., plus two shows in Toronto and Vancouver, Canada. The tour grossed $97.1 million, with such classic rock acts as Peter Frampton, The Pretenders, Cheap Trick and Foreigner opening whenever stadium capacity exceeded 30,000. Other '70s acts making the top 10 in the survey were Queen + Adam Lambert (No. 5), Paul Simon (No. 7), and Jeff Lynne's ELO (No. 8). - Billboard, 10/18/18...... SiriusXM radio announced on Oct. 18 that the final three episodes of their Tom Petty radio show will air this fall. Part one of the pre-recorded series, which features Petty's own selections from his music library and his anecdotes, will air on the late rocker's birthday, Oct. 20. Parts two and three will premiere Nov. 19 and Dec. 17, respectively. The episodes feature music from Al Green, Neil Young, David Bowie, Bob Dylan, the Beatles and more. - Billboard, 10/18/18......
Bob Dylan's classic 1975 LP Blood on the Tracks is being adapted into a 1970s-based movie, according to Luca Guadagnino, the director of the Oscar-nominated film Call Me By Your Name. Guadagnino told The New Yorker magazine that a producer on Call Me By Your Name has acquired the film rights to the album, and that he agreed to direct it screenwriter Richard LaGravenese agreed to write it, which he did. Guadagnino says he and LaGravenese have invented characters for a story set in the '70s that draw on the album's central themes. Meanwhile, on Nov. 2 Dylan will be releasing a deluxe box set of Blood on the Tracks, More Blood, More Tracks: The Bootleg Series Vol. 14, featuring every take from the record. - Billboard, 10/15/18...... Todd Rundgren held his annual Toddstock festival on Oct. 13 in a picturesque setting deep in the redwoods of Northern California. Scheduled activities at the five-day event includind morning vocal warm-ups with Rundgren's wife and singer Michele Rundgren (of The Intoxicats), afternoon painting with Prairie Prince (of The Tubes) in the art barn, and a ukulele jam session with Greg Hawkes (of The Cars). The famously fan accessible Rundgren mingled with the crowd throughout Toddstock, spending time with the participants and accompanying a group on a tour of a local cannabis farm. On Oct. 15, Rundgren performed an unpredictable set that included a cover of Strawberry Alarm Clock's "Incense & Peppermints," Weezer's "Hash Pipe," and The Call's "The Walls Came Down" alongside tight versions of his own classics "I Saw The Light," "Love of the Common Man," and "Lucky Guy." Toddstock was born out of Rundgren's appreciation for his uniquely devoted fanbase: in 2008, he generously invited fans to camp out in his backyard in Hawaii to celebrate his 60th birthday for the first ever gathering. The tradition continued five years later, when Rundgren celebrated his 65th with fans in Nottaway, Louisiana. This year, for his milestone 70th birthday, Rundgren spread the love over four events in Virginia, Scotland, California and Australia. Rundgren was recently nominated for the first time ever for induction into the Rock and Roll Hall of Fame, and those in attendance were closely monitoring the Hall of Fame standings and reminding each other to vote over breakfast biscuits. - Billboard, 10/18/18...... Gospel/rock singer Mavis Staples of The Staples Singers fame has scored her first solo No. 1 song on Billboard Adult Alternative Songs airplay chart with her contribution to "Nina Cried Power" by Irish singer/songwriter Hozier. Staples first placed a solo song on the chart with "I Have Learned to Do Without You" in 1970. Staples has also appeared on the chart as a featured artist in songs by Natalie Merchant, Arcade Fire and Benjamin Booker. - Billboard, 10/18/18......
The Who frontman Roger Daltrey has revealed to the UK's Daily Mirror paper that he was made aware that he was the father of three children he never knew about after his 50th birthday. Daltrey, 74, says the children were born in the period between his divorce from first wife Jackie and marriage to his second wife Heather. "They all came into my life after my 50th birthday," Daltrey said. "It was great -- it's all worked out. They stay in touch and they're close, so that's great. I've tried to do my best about a situation that couldn't change because it happened a long time ago," he added. Daltrey is also the father of five other children: 55-year-old Simon Daltrey from his first wife Jackie; 50-year-old Mathias Daltrey born to Swedish model Elisabeth Aronsson; and Rosie, 46, Willow, 43, and Jamie, 37, with his second wife, Heather Taylor. - New Musical Express, 10/15/18...... Ozzy Osbourne has announced that he is rescheduling four U.S. dates on his "No More Tours 2" tour after canceling the final gigs on his North American leg due to an infection that required surgery on his right hand. Those four dates, which were originally slated for early October, have now been moved to July 2019. The dates include a July 20 concert at the MGM Grand Garden Arena in Las Vegas; a July 23 show at Mattress Firm Amphitheatre in Chula Vista, Calif.; a July 27 concert at Shoreline Amphitheatre in Mountain View, Calif.; and a July 29 show at the Hollywood Bowl in Los Angeles. Osbourne underwent hand surgery on Oct. 6 at Cedars-Sinai hospital in Los Angeles and though he was expected to return to the stage the same week, his doctors later said that the injury might require further surgery to treat multiple infections in his right hand. - Billboard, 10/18/18...... '70s soul singer Chaka Khan has been named grand marshall of the 2019 Rose Bowl parade in Pasadena, Calif., for the 130th Rose Parade on New Year's Day. The "Tell Me Something Good" singer will ride through the city and participate in the celebration before the 105th Rose Bowl game, which will be a college football playoff semifinal. Khan, who sells hwer own line of gourmet chocolates called Chakalates, said she was honored to be chosen as the parade's grand marshall. - AP 10/17/18...... A 29-year-old British man has been arrested on suspicion of vandalizing a statue of David Bowie in Buckinghamshire, England, in the town of Aylesbury, where Bowie debuted his iconic persona Ziggy Stardust in 1972. The incident marks the second time the life-size bronze statue, titled "Earthly Messenger," has been vandalized since it was first dedicadted in March 2018. It features several of Bowie's personas (with Ziggy Stardust in the center) and speakers that play his music every hour, and was funded through local grants and a crowdfunding campaign organized by music promoter David Stopps, who issued a statement saying that the artwork will be "restored to its former glory as soon as possible. - Billboard, 10/17/18......
Bruce Springsteen's inspirational 2002 track "The Rising" is being used in a powerful new get-out-the-vote video for the Serve America PAC. The video, entitled "Women Rising," features a number of female candidates, including veterans of the U.S. armed forces, who are running for office for the first time. The video, published just a few days ago, has already gained attention from celebrities like Amy Schumer, Chelsea Handler, Katie Couric, Bette Midler, Julia Louis-Dreyfus and Debra Messing, and the Boss himself gave permission for his "The Rising" song to be used in the background of the clip ahead of the crucial Nov. 6 election. - Billboard, 10/15/18...... Paul McCartney participated in a very candid interview with iHeartRadio's Inside the Studio program on Oct. 16 in which he about his long musical journey with the Beatles and secrets of his emblematic career. Sir Paul insisted that despite being one of the most recognizeable rock stars in the world, he lives a normal life and enjoys just walking down streets. "I walk down streets. They're for walking down," he said. "I like to get out and about and people say, 'Oh no, you've got to have acres of security behind you and stuff,' but I like to just get out, just so as you feel like yourself, instead of like a rock star. So I like to just get out like I always did when I was a kid. It keeps me sane. I've got quite a lot of freedom, actually, and I value it," he added. On the subject of the Beatles, Paul commented: "The story sticks that John was the dark one, I was the light one, George was the mystic one, you know. To some degree that's true, but we each had aspects of all those kind of forces, and Ringo too." - Billboard, 10/16/18...... In other Beatles-related news, an acoustic demo recording of the band's 1968 song "While My Guitar Gently Weeps" has been officially released for the first time. The demo, recorded on July 25, 1968 by its author George Harrison, features George issuing instructions and singing lines that were cut from the track's final version, including: "I look from the wings at the play you are staging / As I'm sitting here doing nothing but aging." It will be included on the upcoming deluxe box set re-release of The Beatles ("The White Album"), which will celebrate the landmark record's 50th anniversary. - New Musical Express, 10/18/18...... The Royalty Exchange, an online marketplace that turns music loyalties into assets for investment, announced on Oct. 15 that it had completed a private syndicate offer for Dire Straits' former manager Ed Bicknell's portion of their catalog. "There's an entire generation of music industry veterans like myself and my colleagues who are looking for smart ways to organize our finances," said Bicknell in a statement. "For many of us, the royalties we earn are our most important asset. So it's important that we treat them with care, not just for ourselves as individuals, but for our families." - Billboard, 10/15/18......

Paul Stanley of Kiss said on Oct. 15 that Kiss's upcoming farewell tour (its second) could including former members performing with the current members onstage for one last time. Speaking to an AP reporter in Atlantic City where he was promoting his artwork, Stanley said the band's "End of the Road" 2019 world tour could include former members. Although Stanley did not single out anyone by name, the living ex-members of Kiss include Ace Frehley, Vinnie Vincent, Bruce Kulick and drummer Peter Criss. Since the tour was announced in September, Kiss fans have been clamoring for a farewell that includes former members. "I wouldn't discount any possibilities," said Stanley. "I learned long ago to never say never. Would I negate the possibility of former members making appearances? Absolutely not. I don't know in what capacity." Stanley then praised the current lineup of Kiss, which includes himself, bassist/vocalist Gene Simmons, drummer Eric Singer and guitarist Tommy Thayer, as "the crux and the core of the band on tour." As for Stanley's art, he says he started painting several years ago while in the midst of a divorce. "Anyone who's been through a divorce probably spent a lot of time either banging their head on the wall or crying a lot," he said. "It's a very tumultuous time. My best friend said to me, 'You should paint.' I never painted. But my life is pretty much built on the premise of 'why not?' instead of 'why?' I had no idea how or what I was going to do. And I started painting." Stanley's pieces include self-portraits, paintings of fellow Kiss band members, as well as Jimi Hendrix, Marilyn Monroe, and more abstract art. He has sold over $10 million worth of art through the Wentworth Gallery in the past five years. - AP, 10/15/18...... In other Kiss news, Gene Simmons revealed in a recent interview with OK! magazine that he hates performing the classic Kiss disco-influenced song "I Was Made For Lovin' You" live, despite its popularity. Simmons said that when bandmate Paul Stanley first introduced him to the track, which featured on the band's 1979 album Dynasty, he was very taken by Stanley's opening lyrics, but then became very disappointed when his part in performing the song was revealed to him. "You're killing me. I'm going to sing like my grandmother?," he says he told Stanley when informed he would be singing the catchy chorus melody. "I hate playing that song today," Simmons added. "Stadiums full of people jumping up and down like biblical locusts. They go nuts jumping up and down and I'm going, 'Do, do, do, do, do, do, kill me now.'" - New Musical Express, 10/18/18......

Billy Joel announced on Oct. 15 that he will perform a concert at London's iconic Wembley Stadium on June 22, 2019. The show will mark the Piano Man's first performance in the U.K. in over three years, and is the only U.K. date he has scheduled for next year. Tickets for the concert go on sale to the general public on Oct. 19, 9:00 am GMT, and will be available through the Wembley Stadium official website. - Billboard, 10/15/18...... A reboot of the 1976-1985 sitcom Alice is reportedly in the works, with Oscar-winning screenwriter Diablo Cody (Juno, Tully) and Liz Astrof (2 Broke Girls, The King of Queens) writing and executive-producing the new sitcom. The original Alice, which starred Linda Lavin in the title role, told the story of a widow who moves cross country with her teenage son, and starts her life over as a waitress in a roadside diner in Phoenix. It won a total eight Golden Globes, including Best Television Series and Best Actress for Lavin, and was nominated for three Emmys during its run. Cody and Astrof's reboot will change Alice's backstory from widow to divorcé. - CominSoon.net/Deadline.com, 10/18/18...... The Canadian rock band Glass Tiger will be performing at the Boston Music Room in Tufnell Park in North London on Oct. 19. The band's London show will be followed by the Rockingham Festival at Nottingham Trent University on Oct. 21. To celebrate their 30th Anniversary, earlier in 2019 Glass Tiger, best known for its 1986 hit "Don't Forget Me (When I'm Gone)," released a new album entitled 31 which includes two new songs and re-imagined recordings of all their hit singles. - Noble PR, 10/18/18.
Sunday, October 14, 2018
Paul Simon was surprised by the cast and crew of NBC's Saturday Night Live on Oct. 13 with a birthday party celebrating his 77th birthday. After performing "Can't Run But" off his 1990 LP The Rhythm of the Saints and an exceptionally moving rendition of the Simon & Garfunkel classic "Bridge Over Troubled Water," Simon was presented him with a birthday cake by the cast and crew at the end of the show when it came time for everyone to take a bow. Simon has been a regular on SNL since the show's inception in 1976, having hosted the show himself (on its second-ever episode) and been the featured musical guest several times over the course of the show's 43 years. Simon recently wrapped his "farewell tour" in his native Queens, N.Y. - Billboard, 10/14/18......
Former Fleetwood Mac singer/guitarist Lindsey Buckingham filed a lawsuit on Oct. 9 in Los Angeles County Superior Court seeking damages against his former bandmates for lost wages from the band's current tour and more. Buckingham alleges Stevie Nicks, Mick Fleetwood, Christine McVie and John McVie conspired to kick him out of the band without just cause, and estimates his earnings from the current Fleetwood Mac tour would have been upwards of $14 million. While the common belief is Buckingham was ousted from the band because he refused to tour with them this year and instead wanted to focus on his solo career, in his suit the musician claims that is untrue. While Buckingham, 69, admits to asking his bandmates to tour later in the year so he might release and promote his own album first, he says he conceded to their timeline when they refused to budge. He also claims he was willing to accommodate Nicks' demand the band perform no more than three shows a week. And even though he was looking to fill the rest of his schedule with solo performances on an accompanying side tour, he states the Fleetwood Mac tour would have been his priority. Buckingham says he was booted unceremoniously and without warning just days after Fleetwood Mac's performance at the 2018 MusiCares ceremony in January. In a new interview with Rolling Stone magazine, Buckingham said he was informed he was being fired from the band during a phone call with Fleetwood Mac manager Irving Azoff, who told him "Stevie never wants to be on a stage with you again." Buckingham claims Nicks took issue with him during the MusiCares performance, saying that he "smirked" during her speech and had an "outburst" during their introduction music. In the lawsuit, Buckingham states that, "After 43 years of camaraderie and friendship, not a single member of Fleetwood Mac has returned any of Buckingham's phone calls to provide him with an explanation for his purported expulsion from Fleetwood Mac." Ironically, the band did postpone the tour to accommodate Buckingham's replacements, guitarist Mike Campbell and vocalist Neil Finn. On Oct. 12, a rep for Fleetwood Mac issued a statement saying the band "strongly disputes the allegations presented in Mr. Buckingham's complaint and looks forward to their day in court" and that they've retained attorney Dan Petrocelli to handle the case. - Billboard, 10/11/18...... Elton John paid homage to late Queen of Soul Aretha Franklin during his concert in Franklin's hometown of Detroit at the Little Caesars Arena on Oct. 12 by telling the audience during his introduction of his 1970 single "Border Song" that his song publisher told him one day in the early '70s that someone had covered the song. "We asked who. They said Aretha Franklin," John recalled. "Can you imagine two young writers, white boys from England...We were gobsmacked. In fact, we nearly pissed our pants in sheer delight at the fact the woman we loved so much then and grew to love even more afterward would actually record one of our songs." Franklin recorded "Border Song" for her Young, Gifted and Black album in 1972, billing it as "Border Song (Holy Moses)." Franklin's version climbed to No. 37 on the Billboard Hot 100 pop chart, 55 points higher than John's original recording. John also told the crowd that he and Franklin eventually became friends who happened to share the same birthday (March 25). "I loved her so much," he said. "I used to call her on her birthday sometimes and wish her a happy birthday, to say thank you -- not just for being Aretha, but for every piece of music she made that inspired me." John, who is currently in the midst of his "Farewell Yellow Brick Road" tour, also dedicated the latest episode of his "Rocket Hour" Apple Music Beats 1 show to Detroit, playing music by Franklin, Bob Seger and other famous Detroit musicians and interviewing Detroit's own Eminem. Meanwhile, the auction house Bonhams has announced it is putting the handwritten lyrics of Elton's songwriting partner Bernie Taupin for John's 1971 breakthrough hit "Your Song" up for auction on Nov. 19 in Manhattan. Taupin once recalled that he was waiting for John on a London rooftop when he wrote the now-famous line: "I sat on the roof and kicked off the moss." After getting the verses, it took John just 10 minutes to come up with the melody. Its 1970 release helped launch John and Taupin into stardom. Bonham's estimates the lyrics, which are currently owned by Taupin's ex-wife Maxine Taupin could sell for a sum "in the six-figure range." - Billboard/AP, 10/13/18......
Roberta Flack was honored by the Jazz Foundation of America on Oct. 13 with its lifetime acheivement award during the organization's annual loft party at the Apollo Theater in Harlem. Flack sang her first public performance in at least a year, after suffering a stroke more than two years ago and suffering a collapse that led to a brief hospitalization for the 81-year-old singer earlier in 2018. Participants included Flack's longtime friend, Valerie Simpson, along with Macy Gray. "I'm very excited that they want to give me an award, and I'm excited about the cause of the award, and the whole thing. I'm hyped about it," Flack said before the event. Flack also lauded the Jazz Foundation, which provides assistance of all types to musicians who have suffered setbacks, whether they're medical, financial or both. "It seems like we get a lot of musicians who don't need help, who do it themselves or do it on their own, and that's not true, that's not true, they need a lot of help," she said. "I'm happy to help." - AP, 10/12/18...... Britain's Official Charts Company announced on Oct. 13 that the Beatles' 1967 psychedelic masterpice Sgt. Pepper's Lonely Hearts Club Band is the most popular British album in history. The OCC based their conclusion on physical sales, downloads and streams in the U.K. Sgt. Pepper's edged out Adele's monster hit album 21, which came in second, and the 1995 Oasis album (What's the Story) Morning Glory? Meanwhile in other Beatles-related news, Yoko Ono released a minimalist cover of her late husband John Lennon's "Imagine" on Oct. 9 to mark what would have been John's 78th birthday. The stripped-back "Imagine" is taken from Ono's forthcoming album Warzone which drops on Oct. 19. "'Imagine' was the only one I was totally nervous about, because everyone in the world knows about it and I could be criticised, but I thought it was very important to do it and my nervousness must be secondary... John and I created a lot together and he would be very happy that I did it," Ono remarked. In 2017, Ono finally received a co-songwriting credit for "Imagine" more than 45 years after its original release. The album's title track was the first single released from the LP in July. Warzone follows a new six-disc box set in celebration of Lennon's Imagine LP which was released on Oct. 5. It features a never-before-heard version of "Imagine" as well as scores of previously unheard demos, rare outtakes and a new track-by-track documentary which explores the journey of the songs from demo to master recording. - AP/New Musical Express, 10/13/18...... Elsewhere on the Fab Four front, Paul McCartney has just released a music video for "Come On to Me," the third single from his new album Egypt Station. The video first focuses on a bored security guard who is lounging in his office. He glares at the speaker in the roof playing a lackluster song and decides to jam to "Come On to Me" instead. He dramatically dances through the department store, lip-synching to the song and moving his arms and swinging his hips. A dog walker slowly joins in, bopping his head in time with the music, and the pair jams to the track together in the humorous conclusion. - Billboard, 10/10/18...... Steve Perry has revealed why he decided to retreat from the spotlight for nearly 25 years until the release of his new album Traces, saying it was out of necessity even though he knew his fans would be disappointed. "It was something I had to do because I had lost my passion for the music that I love so much and I wasn't gonna just keep going with some empty sort of connection," the former Journey lead singer says. "I didn't know if it was gonna come back, to be honest with you. So, I just kept going and then years go by and the further away I got from it, the more I thought I'll just keep going that way." Perry also explained how his late girlfriend Kellie Nash, who passed away from breast cancer, inspired his new album, saying, "I purposefully walked away years ago and the easiest thing for me to do was to not let my heart experience anything remotely close to trying to touch that emotional side of me." Perry says that Nash changed his life: "I found myself with not only just a broken heart but an open heart. And from that came rock and roll. Came happy songs about reunions and also some couple of loss songs." Perry added that after recording the new LP he needs a vacation, and after that, he will start thinking about planning some live shows. - Billboard, 10/12/18......
The estate of Prince has asked Pres. Donald Trump to cease and desist from using the late rock star's signature tune "Purple Rain" at Trump campaign rallies. A statement retweeted on behalf of the estate by Prince's half-brother Omarr Baker on Oct. 12 said, "The Prince Estate has never given permission to President Trump or the White House to use Prince's songs and have requested that they cease all use immediately." "Purple Rain" has frequently been on Trump's playlist at recent rallies, including one earlier in October in South Haven, Miss. Neither an attorney for the estate nor a White House spokeswoman immediately responded to messages from the AP. Meanwhile, Beach Boys singer Mike Love was among the musicians present on Oct. 11 at the White House when Pres. Trump hosted a signing event for the 2018 Music Modernization Act. The law is a historic piece of legislation that is the culmination of years of advocacy on Capitol Hill that represents the biggest overhaul of copyright legislation in a generation. It changes some of the considerations used in setting music publishing rates, and also compels digital and satellite radio to pay a royalty on pre-1972 master recordings to labels and artists and it codifies the procedure by which SoundExchange can pay producers and engineers royalties for the records it works on. - AP/Billboard, 10/12/18...... Ozzy Osbourne announced on Oct. 11 that he is canceling the final four shows of his North American "No More Tours 2" tour. Ozzy's farewell tour was supposed to close out with three shows in California and one in Las Vegas, when the former Black Sabbath front man had to undergo hand surgery on Oct. 6. The three California shows, in Mountain View on Oct. 6, Chula Vista on Oct. 9, and the Hollywood Bowl in L.A. on Oct. 11, were recently rescheduled due to the surgery, but now all four shows will move to 2019. "I'm so fu--ing bummed about cancelling these shows," Osbourne said in a press release. "The tour had been going great and we were really looking forward to these last few gigs. We're hoping everyone will be patient and we'll look forward to seeing them at the shows next year." Osbourne underwent hand surgery on Oct. 6 at Cedars-Sinai hospital in Los Angeles and was expected to return to the stage the same week. His doctors are now saying he may require another surgery to treat multiple infections in his right hand. The next leg of his No More Tours 2 tour is set to kick off on Jan. 19 in Dublin, Ireland, and run through March 16 when he'll conclude in Auckland, New Zealand. - Billboard, 10/11/18...... Former The Police frontman Sting and his latest collaborator Shaggy have releaesed a music video for "Gotta Get Back My Baby," from the duo's joint album 44/876. The video stars Sting and Shaggy as two Miami detectives getting into hijinks and other iffy situations in the tradition of classic buddy-cop movies. Golden Globe-nominated actor Steven Bauer plays their police captain. Sting and Shaggy are currently touring behind 44/876. - Billboard, 10/11/18...... Barbra Streisand released her latest single, a mash-up of John Lennon's "Imagine" and the pop classic "What a Wonderful World," a hit by the late Louis Armstrong, on Oct. 12. The single is taken from Streisand's latest album Walls, which is her 36th album and hits stores on Nov. 2. "Imagine / What a Wonderful World" follows Streisand's first single from the new album, "Don't Lie to Me," which skewers Pres. Donald Trump. - Billboard, 10/12/18......
Former Pink Floyd member Roger Waters caused a stir during his Oct. 9 concert in Sao Paulo, Brazil after calling the leading candidate in October's presidential election a "neo-fascist." A big screen behind the stage at Waters' concert showed the words "Resist neo-fascism." And then it displayed a list of names -- including that of far-right candidate Jair Bolsonaro. The crowd of more than 40,000 fans at the Allianz Parque stadium was split, with some cheering Water's position, while others booed. Waters also displayed "Not Him" on the big screen, the slogan of a movement against the right-wing former army officer. Waters' action drew more than 2,800 comments n the singer's Facebook channel debating the criticism of Bolsonaro. "Roger Waters, just sing your song. Don't put your finger where you don't know," said one post. "When you go to another country don't talk about politics, you don't know anything about Brazil or what happens in the country." Bolsonaro won the first-round of Brazil's presidential elections with 46 percent. His adversary in the Oct. 28 runoff is left-leaning Fernando Haddad, who finished second in the opening round with 29 percent. Waters will be performing in Brazil until Oct. 30 during his 2018 "Us + Them" tour. - AP, 10/10/18...... Late soul/pop/country legend Ray Charles was given a rare salute by the Grand Ole Opry in Nashville, Tenn., on Oct. 8 as a diverse cast of singers including Darius Rucker, Ronnie Milsap, Charlie Wilson, Boyz II Men and LeAnn Rimes honored the music genius during a taping that will be the subject of a new PBS television special airing in Feb. 2019. "The Opry meant everything to him. He loved everybody at the Opry," Ray Charles Foundation president Valerie Ervin said. "He loved country music, so to have it here, it just seals it for me. I felt what he felt back in 1962 when he really wanted to be a part of the country world and there was no better place to do it than the Opry." Charles' landmark 2-LP set, Modern Sounds in Country and Western Music, is credited for changing country music in the 1960's. Recorded in New York with lush strings and backing choir, Charles doesn't just reinvent several classic country songs, he left his unique mark on them, fusing soul and jazz, country lyrics and orchestral pop. Fifty years later, the album still holds up as one of the greatest of the genre. The record spent 14 weeks on the top of the Billboard albums chart. "I Can't Stop Loving You" spent five weeks at No. 1 on the pop charts and 16 weeks at No. 1 on the R&B charts and won the 1962 Grammy Award for best rhythm and blues recording. The tribute, 14 years after his death, raises questions about why Charles has been left out of the Country Music Hall of Fame. Most of the performers on the special believe he deserves a spot among the country legends for exposing the genre to a much broader world. "I would never tell the Country Music Hall of Fame who to put in, but I think all the artists, if they let Ray in, they would understand and believe that Ray should be there," Darius Rucker said. - AP, 10/10/18......

Legendary '70s disco producer Giorgio Moroder announced on Oct. 10 that he is embarking on his first-ever live tour in Europe in 2019, beginning on Apr. 1 at the Symphony Hall in Birmingham, UK. "I'm excited to be finally doing this," Moroder told the UK paper The Guardian. "It is something I have always wanted to do. Fans kept reaching out to me, asking if I would ever do a real tour. Back in the day, it was unthinkable for producers to ever leave their studios -- that territory was reserved for the singers. Today, DJs and music producers have become the superstars of popular dance music, so the time feels right," he added. The 15-city tour, which also Ireland, Belgium, Germany, Hungary, Italy before wrapping in Amsterdam on May 21, will feature the artist performing on the piano, vocoder and synths alongside a full live band and vocalists. A pioneer in the pop world, Moroder began DJing and producing in the '60s and made it big with his top-charting collaboration with Chicory Tip, "Son of My Father." Later in 1977, the Italian producer would change the pop game by adding a touch of disco to it with Donna Summer's legendary "I Feel Love," becoming one of the first and most renowned producers in what would later turn into dance music. - Billboard, 10/10/18...... Blues-rock guitarist Joe Bonomassa will be participating in a "Keeping the Blues Alive at Sea: Mediterranean" sea cruise entertainment event that will set sail from Barcelona, Spain on Aug. 21, 2019 and include stops in Monte Carlo, Monaco and Valetta, and Malta. The Mediterranean voyage will feature non-stop music across multiple stages as guests immerse themselves in five days of music-filled events and one-of-a-kind collaborative sets from many additional artists, including Peter Frampton,J oanne Shaw Taylor, Larkin Poe, Eric Bibb, Bernie Marsden, Curtis Harding and Philip Sayce. In addition to a plethora of live performances, guests will enjoy a variety of music-centric activities, including one activity each with both Bonamassa and Frampton, plus autograph sessions with select Blues stars and opportunities to jam with fellow cruisers. Interested Fans can pre-register now at bluesaliveatseaeurope.com. - Noble PR, 10/12/18.
Tuesday, October 9, 2018
Cher has just tied her solo-career best ranking on the Billboard Hot 200 album chart as her new LP Dancing Queen debuted at No. 3 for the week ending Oct. 13, and it is also the top-selling album of the week with 150,000 copies sold. Dancing Queen also earned the biggest sales week of 2018 for a pop album by a female artist, and it is the diva's largest sales week since Nielsen Music began electronically tracking music sales in 1991. Dancing Queen -- comprised entirely of ABBA covers -- bowed with 153,000 units, of which 150,000 are in album sales. Cher also reached No. 3 with her previous studio set, 2013's Closer to the Truth, and the singer was also one-half of Sonny & Cher, who peaked at No. 2 on the chart in 1965 with Look at Us. - Billboard, 10/7/18......


On Oct. 9 the Rock and Roll Hall of Fame announced 15 nominees for induction into its 2019 Rock Hall class. The Cure, Def Leppard, Devo, Janet Jackson, John Prine, Kraftwerk, LL Cool J, MC5, Radiohead, Rage Against the Machine, Roxy Music, Stevie Nicks, Todd Rundgren, Rufus & Chaka Kahn and The Zombies are the candidates up for induction at the Rock Hall's 2019 induction ceremony, set for March 29, 2019 at the Barclays Center in Brooklyn, NY. Nine of the 15 artists have been nominated before, with hip-hop star LL Cool J and electronic pioneers Kraftwerk having been nominated four times before each, and influential '60s U.K. rockers the Zombies having seen three previous nominations. First-time nominees include hard rock hitmakers Def Leppard, Fleetwood Mac singer Nicks, new wave icons Devo, art-rockers Roxy Music, folk hero Prine, and the enigmatic studio whiz-kid Rundgren. Not a single one of the 15 acts nominated were acts eligible for the first time, despite such major names as Beck, Sheryl Crow and OutKast all being newly eligible for induction. Radiohead, Nicks, Jackson, The Zombies, Def Leppard, Rage Against the Machine and MC5 are said to be among the most likely inductees for 2019. The RRHOF Class of 2019 is decided by an international body of more than 1,000 voting members, however fans can impact the vote by going to www.RockHall.com and casting a ballot (one a day) for the artist they think needs to be in the Hall's ranks. Voting starts Oct. 9 and goes through Dec. 9, 11:59 pm ET. The top 5 artists the public selects will comprise a "fans' ballot" that is tallied along with the other ballots. Fans can also vote in-person at the Rock Hall in Cleveland. Tickets for the induction ceremony will go on sale in January. - Billboard, 10/9/18...... The Eagles announced on Oct. 4 they'll extend their 2019 world tour down under with five dates in Australia and New Zealand, beginning with a Feb. 26 show at Auckland's Spark Arena. The California country-rockers will then play the NZ south island city of Dunedin for a date March 2 at Forsyth Barr Stadium. The band then heads west to Oz, performing in Melbourne (Mar. 5 at Rod Laver Arena), Brisbane (Mar. 9 at the Entertainment Centre) and wrapping in Sydney (Mar. 13 at Qudos Bank Arena). The leg marks the band's first visit to Australia and NZ in four years. Meanwhile, on Nov. 2 the band releases Legacy, and new box set that will include all seven of the band's studio albums, three live albums, and a compilation of singles and B-sides. - Billboard, 10/4/18......

In other Eagles-related news, guitarist Joe Walsh and his wife Marjorie were honored on Oct. 8 by the nonprofit group "Facing Addiction with NCADD" for the couple's support of the recovery movement and their efforts to raise awareness about drug and alcohol abuse. Walsh, sober for 25 years, and Marjorie told the audience of their own stories of alcohol and drug dependence, with Joe reminiscing about his rocky childhood in the 1950s struggling against what are now recognized as attention-deficit disorder, obsessive-compulsive disorder and Asperger's syndrome. "There was no awareness of what that was. ... You were just difficult. I was difficult," the 69-year-old rocker said. "I was different that way from the other kids, and because of that I was terrified. I was truly terrified because I felt stupid and alone and that nobody understood. ... In my late teenage years I tried to play guitar in front of some people and I couldn't do it. I was so scared. I could not do it. I hyperventilated. I started shaking. I started crying." Walsh said he chose to drop the traditional anonymity of AA members to help others, and because "most of the world knew I was a mess anyway." Walsh and his wife, who is the sister of Ringo Starr's wife Barbara Bach Starkey, helped launch Facing Addiction on the National Mall in Washington, D.C., in 2015. Ringo and Barbara were also in attendance at the event, which featured entertainment from Walsh, Eagles member Vince Gill, and former Doobie Brothers member Michael McDonald. The Walshes were presented with the Adele C. Smithers Humanitarian Award, named for a longtime advocate of the cause and a former board member of the NCADD. - AP, 10/9/18...... After the new Queen biopic Bohemian Rhapsody recently premiered in London and San Francisco, the first reactions to the long awaited film have been shared online. There appears to be a lot of love for Rami Malek's turn as iconic Queen frontman Freddie Mercury, even if the film itself isn't entirely spectacular. "Bohemian Rhapsody is a straight-on biopic with plenty of Queen music and a strong performance by Rami Malek", tweeted IndieWire's critic Anne Thompson. "It will get mixed reviews. It might play with audiences," she added. New York Times reviewer Kyle Buchanan posted that "Bohemian Rhapsody is a glorified Wikipedia entry but Rami Malek plays Freddie Mercury (and wears his wonderful costumes) with incredible gusto," with critic Wolf Mantz gushing, "HOLY HELL!! #BohemianRhapsody is ABSOLUTELY FANTASTIC!! A rousing emotional cinematic champion that will rock you!" Meanwhile, a teaser video was released in late September that showed the extensive training undertaken by Malek as he prepared to become Mercury. The film will be officially released on Oct. 24. - New Musical Express, 10/8/18...... After announcing on Oct. 6 that he was canceling a concert that night at Shoreline Amphitheatre in Mountain View, Calif., due to surgery for an infection in his hand, Ozzy Osbourne released a presser on Oct. 8 saying he will be postponing two additional shows as he recovers. Osbourne has also rescheduled his Oct. 9 show at Mattress Firm Amphitheatre in Chula Vista and his Oct. 11 concert the Hollywood Bowl in Los Angeles. Those shows will now occur Oct. 15 at the Hollywood Bowl and Oct. 18 at Mattress Firm Amphitheatre. The Mountain View show was previously rescheduled for Oct. 16, but will now be held on Oct. 20 at Shoreline Amphitheatre. Tickets for the rescheduled concerts will be honored at the new dates. Refunds are also available at the point of purchase. Ozzy's North American "No More Tours 2" tour will resume in Las Vegas on Oct. 13 at the MGM Grand Garden Arena. - Billboard, 10/8/18......
Paul McCartney treated fans a the 17th annual Austin City Limits Festival to a historic headlining set on Oct. 5. Sir Paul performed only two tracks from his latest chart-topping album Egypt Station: the piano-pounding stomp-and-shouter "Come On to Me" (sandwiched by Wings' "Letting Go" and "Let Me Roll It") and "Fuh You." His 31 career-spanning tunes also included 19 classic Beatles tracks, and one obscure track from the Fab Four precursors The Quarrymen, the simple yet lovely acoustic ballad "In Spite of All the Danger." McCartney is also scheduled to play the second weekend at the long-running U.S. festival, and his perfomance was said to have drawn the biggest crowd in its entire history, save for Willie Nelson's 2016 show. Also performing during this year's festival are Metallica, David Byrne, Arctic Monkeys, Deftones, St. Vincent, the National and Greta Van Fleet. - Billboard, 10/6/18...... In other Beatles-related news, a new John Lennon box set entitled Imagine: The Ultimate Collection dropped on Oct. 5. The release is by far the most extensive of all the Imagine reissues, spanning four CDs and two Blu-Ray discs in a visually arresting, Yoko Ono-curated package. "This is it for Imagine, as far as I can imagine," engineer Paul Hicks says with a chuckle. "There's nothing else. We've gone through all the tapes." - Billboard, 10/4/18...... Elsewhere on the Fab Four front, the legendary AIR Studios in London whiich was originally founded by Beatles producer Sir George Martin in 1969 has just been sold to a Russian investor for an undisclosed sum. The studio was put up for sale earlier this year by its owners Richard Boote and Paul Woolf, both aged in their late 60s, who wanted to pass it on to someone younger who could grow the business. The new owner is rumored to be Maxim Demin, a Russian businessman who has fully owned British Premier League soccer club Bournemouth since 2013. Woolf says the new owner was committed to investing in the business and preserving AIR's status as one of the world's premier recording facilities. Originally founded by Martin in 1969 and based at Lyndhurst Hall since 1991, AIR studios has been used by some of the biggest names in music with Paul McCartney, Adele, Coldplay, U2, Muse, George Michael, Kate Bush, Liam Gallagher, David Gilmour, Mumford & Sons, Scott Walker and Katy Perry among the many world famous artists to have recorded there. - Billboard, 10/4/18...... Former Journey principal Steve Perry released his first solo album in almost 25 years, Traces, on Oct. 5 via Fantasy Records. Traces features the previously released tracks "No More Cryin'," "No Erasin'," and "We're Still Here," as well as a heavenly cover of the Beatles' "I Need You." "My new life... is going to be about recording anything that comes to my heart because I've rediscovered the passion for music and it's something I don't want to let go of ever again," Perry recently told NPR's "All Things Considered." - Billboard, 10/5/18...... A new 38-track, 2-CD Tom Petty and the Heartbreakers hits collection called The Best of Everything - The Definitive Career Spanning Hits Collection will drop Nov. 16 via Geffen Records. The release includes all of Petty's hits with the Heartbreakers, his solo work, and his early work with Mudcrutch, with liner notes from award-winning screenwriter, director and journalist Cameron Crowe - Billboard, 10/5/18......

Bette Midler has issued an apology after tweeting the title of the controversial John Lennon/Yoko Ono song "Women Are the (N-Word) of the World" in response to the recent controversial nomination of Judge Brett Kavanaugh to the U.S. Supreme Court. "The too brief investigation of allegations against Kavanaugh infuriated me," Midler posted on Oct. 5. "Angrily I tweeted w/o thinking my choice of words would be enraging to black women who doubly suffer, both by being women and by being black. I am an ally and stand with you; always have. And I apologize." The quote received an influx of criticism that claimed Midler was undermining the historical struggles of black women and systematic oppression. In a since deleted tweet, following the quote, Midler wrote that women are "Raped, beaten, enslaved, married off, worked like dumb animals; denied education and inheritance; enduring the pain and danger of childbirth and life IN SILENCE for THOUSANDS of years They are the most disrespected creatures on earth." - Billboard, 10/5/18...... Rod Stewart has scored his ninth U.K. solo No. 1 album with his latest LP Blood Red Roses. Stewart's new album beat out Cher's new release Dancing Queen for the top spot on the latest U.K. Official Charts Company survey, which he first topped in 1971 with Every Picture Tells a Story. Stewart's new Blood Red Roses set logged 41,000 combined units on the chart. The 13-track collection is Stewart's 30th studio album. - Billboard, 10/5/18...... Among the revelations in the upcoming Tina Turner autobiography My Love Story is that the famed rock/soul singer once considered assisted suicide before undergoing a secret kidney transplant. Turner writes the several attempts to treat her high blood pressure with homeopathic treatments led to her kidneys functioning at just 20 per cent. She says she was then urged by doctors to start dialysis, as the chances of her receiving a kidney were "extremely low," but the "Private Dancer" singer says she refused to live on a machine and thought about assisted suicide -- which is legal in her home country of Switzerland where she lives with her husband Erwin Bach -- and signed up to be a member of Exit, an assisted dying organization. "I couldn't eat. I was surviving, but not living," the 78-year-old Turner wrote in the excerpt published by Britain's Daily Mail newspaper. "I began to think about death. If my kidneys were going, and it was time for me to die, I could accept that. It was OK. When it's time, it's really time. I didn't mind the thought of dying, but I was concerned about how I would go," she added. Turner said it was then that her husband and German music executive Bach, who she married in 2013, offered up his own kidney. "He said he didn't want another woman, or another life," Turner wrote. "Then he shocked me. He said he wanted to give me one of his kidneys." The operation went ahead in April of 2017, and the Grammy award-winning singer is "revelling in the sheer joy of being alive" after the generous gift from her husband. Bach is now fully recovered after the operation, however Turner says she must continue to take strong doses of immunosuppressants to prevent her body from rejecting the new organ. My Love Story hits bookstores on Oct. 16. - WENN/Canoe.com, 10/6/18......
On Oct. 8 the BBC announced details of a new David Bowie documentary, The First Five Years. The film follows the 2013 Bowie doc Five Years, which told the story of Bowie's creative peak between "Ziggy Stardust" and the end of his "Berlin period," and The Last Five Years, which gave insight into his final work on The Next Day and Blackstar. The new film will relive the period before the iconic star shot to fame and features exclusive interviews with Bowie's first cousin and lifelong-friend Kristina Amadeus, former girlfriend and muse Hermione Farthingale, producer Tony Visconti, and Woody Woodmansey, the last remaining Spider from Mars, among others. The documentary will air on BBC Two in 2019, while the BBC have confirmed that they'll also be televising Bowie's full Glastonbury 2000 performance for the first time later in October in conjunction with a release of a David Bowie - Glastonbury 2000 reissue on Nov. 30. A new box set of Bowie's '80s material, Loving The Alien, will be released on Oct. 12. - New Musical Express, 10/8/18...... Grammy-winning producer Quincy Jones is set to be honored with a "Legendary Genius Honor" at Spotify.com's Secret Genius Awards on Nov. 16 at The Theatre at the Ace Hotel in Los Angeles. "It has been absolutely incredible to have collaborated with so many different artists throughout the last seven decades and it is an absolute honor to have been chosen as a recipient of the Legendary Genius Honor," Jones said in response to the news. "Thank-Q Spotify, and I hope my work will serve as an inspiration to the next generation of creators," he added. Spotify's Secret Genius Awards are made up of 14 categories and include Songwriter of the Year, Producer of the Year, Breakthrough of the Year, Social Message and more. Additional presenters and performers for the event will be announced at a later date. - Billboard, 10/5/18.
Thursday, October 4, 2018
As predicted, Earth, Wind & Fire's 1978 hit "September" has returned to the Billboard Digital Song Sales chart after the "21st... of September," which is included in its opening lyric. The song's 9,000 downloads helped it debut at No. 26 on the chart, marking a 215% surge, in the week ending Sept. 27, according to Nielsen Music. "September" has also concurrently hit No. 1 on the R&B Digital Song Sales chart for the first time, leaping from No. 10, and re-entered the R&B/Hip-Hop Digital Song Sales chart at No. 10, a new peak. Not surprisingly, "September" saw its sharpest gains on Sept. 21, when it sold 5,000 downloads, a 788% increase from the day before. A post on Earth, Wind & Fire's official Twitter account included a poll on Sept. 21 asking their followers, simply, "Do you remember?" Of the half-million users who responded, 88% replied "yes." "September" originally peaked on the Hot 100 at No. 8 in Feb. 1979, after spending a week at No. 1 on Hot R&B/Hip-Hop Songs chart. - Billboard, 10/3/18......
The producers of a new musical based on the life of legendary soul singer Tina Turner announced on Oct. 3 that "Tina: The Tina Turner Musical" will be heading to Broadway in the fall of 2019. "Tina," which premiered in London in April, has continued to play to sold-out houses. "Tina," presented with the cooperation of Turner herself, follows the singer as she rises from humble beginnings and triumphs over adversity to become one of the world's most successful singers. "Bringing this musical to life on stage and working with this team has meant so much to me, I feel that it is in many ways a culmination of my career," she said in a statement. "London audiences have been and continue to be extraordinary. Now, the bright lights of Broadway are calling, and I'm very excited to share this beautiful show with New York audiences next year," she added. Turner is currently played by Tony-nominated actress Adrienne Warren. Casting, performance dates, and the venue for the Broadway "Tina" will be announced at a later date. - Billboard, 10/3/18...... In related news, a play by Conor McPherson based on and including songs by Bob Dylan which opened in London in the fall of 2017 is now playing at The Public Theater in New York. "Girl from North Country" is described as a mysterious and dark story, populated by characters that could have walked out of Dylan songs, and set in the 1930s in Duluth, Minn., where the rock bard himself was born. The play is about the father of a baby carried by Marianne, a young African-American woman who was abandoned by her own parents and adopted by Nick and Elizabeth Laine, who own the boarding house where the play is set. The first two songs the audience hears are two lesser known Dylan tunes called "Sign on the Window" and "Went to See the Gypsy" from his album New Morning, so the play is hardly a "jukebox musical" in the vein of "Mamma Mia!" - Billboard, 10/2/18...... Meanwhile, a musical based on the director Cameron Crowe's '70s retro film Almost Famous is being turned into a stage musical, it was announced on Sept. 25. Tony-winning composer Tom Kitt ("Next to Norma"l) will provide the score, while Crowe will pen the book for the stage adaptation of his 2000 Oscar-winning film, coming-of-age story of a 15-year-old music enthusiast named William (played by Patrick Fugit), who scores a life-changing assignment at Rolling Stone magazine. The film, which also featured Kate Hudson in a career-making role as a groupie, won Crowe an Oscar for best screenplay, and Hudson and Francis McDormand, who played William's mother, were both nominated in the best supporting actress category. Crowe will also co-write the lyrics to the musical with Kitt. So far, there is no official word on casting or a timeline, though the production team suggests the show is Broadway-bound. - The Hollywood Reporter, 9/25/18...... In Twitter post on Oct. 1, Mick Jagger confirmed that he's working on some new music. Jagger shared a photo of his guitar along with the caption: "Writing lyrics #newmusic." The post comes after Jagger shared an earlier post in September with himself playing "new tunes" accompanied by his harmonica. Whatever that new music is would mark Jagger's first release since the 2017 double-sided single release "Gotta Get a Grip"/"England Lost," responding to the anxiety and instability in a post-Brexit U.K. The Rolling Stones have not released new, original music since A Bigger Bang in 2005. In 2016, they released Blue & Lonesome, an album of old blues covers. - Billboard, 10/2/18...... Elvis Costello has commented on his recent cancer scare, which forced him to cancel six tour dates in July while he recovered. "I went back on the road a bit too early -- I didn't leave enough time to get my energy back," he says. The 64-year-old New Wave icon continued: "The English tabloids chose to make it sound as if I was in some sort of mortal struggle. It was my choice to initially be private about this, because I didn't want to have to worry my 91-year-old mother or my 11-year-old twin boys. It has taken until I just [recently] visited England to get it straight. This, thankfully, was a relatively joyful thing to be able to say: 'I'm fine.' And all of the people writing to me that have never met me [is] fantastic. I couldn't be happier to know that people care." Costello reteamed with his go-to band The Imposters for a new LP, Look Now, out Oct. 12. - Billboard, 10/2/18......
Musicians around the world took time to pay homage to iconic rocker Tom Petty on Oct. 2, the one-year anniversary of his death. John Fogerty, The Lumineers and Eddie Vedder are just a sample of artists who posted one-of-a-kind renditions of Petty songs, exclusive covers, and heartwarming posts on the internet as they remember the rocker's music, legacy and impact on the rock world. "Tom Petty was truly as good as it gets. The pain we feel from his loss is indescribable, but lucky for us the music will love on forever!," John Fogerty posted on his Twitter account, while The Lumineers released a stripped-down version of Petty's "Walls." During his annual Ohana Fest in California on Sept. 28, Eddie Vedder took the time to pay tribute to Petty by covering both the iconic 1989 "Won't Back Down" and "Wildflowers" alongside the Heartbreaker's own Scott Thurston. A new Petty box set curated by Petty's daughter Adria and wife Dana, An American Treasure, was released on Sept. 28. The Pettys say that future posthumous releases of Tom's music could include more studio rarities and 15 years of recorded live shows, including a legendary 20-song stand at Fillmore West. - Billboard, 10/2/18...... Joe Strummer 001, a fascinating new release of the late The Clash singer's uneven solo music career, will drop on Oct. 5. Strummer's solo career, which he never wanted, began in 1986 after the Clash disbanded and ended in 1999, when he formed The Mescaleros. It finds Strummer creatively adrift, bouncing from one obscure movie soundtrack to the next, and for a while dropping off the map altogether. Joe Strummer 001, which shows Strummer's California drivers license photo on the front, will also be released as a 2-disc deluxe edition and a 4 LP vinyl edition. - Billboard, 9/28/18...... Lindsey Buckingham was the musical guest on ABC's Jimmy Kimmel Live! on Oct. 1, and the former Fleetwood Mac singer/guitarist rocked host Jimmy Kimmel and the audience with a rendition of "Soul Drifter" from his upcoming Solo Anthology - The Best of Lindsey Buckingham, which hits stores on Oct. 5. He also performed his solo hit "Trouble," which maintained the laid-back vibe of the original recording. - Billboard, 10/2/18...... Neil Young and his backing band Promise of the Real played the Capitol Theatre in Port Chester, N.Y. on Sept. 27 as part of a sort of mini-tour after Young's Sept. 22 set at Farm Aid. The set started out with Young exploring some of hiss lesser-known songs and even took some detours into Promise of the Real's material, but by the end of the show, Young and the band were jamming like a slightly more countrified Crazy Horse. Young opened with Harvest's "Out on the Weekend," then got mellow with "World on a String" "Albuquerque," and "Speakin' Out" -- the last of which he played on piano. He closed with "Ohio," a ferocious "Rockin' in the Free World," and an encore of "Mansion on the Hill," with its apt chorus -- "psychedelic music fills the air." - Billboard, 9/28/18...... Renowned Hollywood agent Michael Ovitz has released a new tell-all autobiography, Who Is Michael Ovitz?, which includes a story about how one of his clients, Michael Jackson, once wanted to become the first black James Bond. Ovitz says he struggled to take the King of Pop seriously during a meal at his L.A. home when Jackson's iconic black hat fell in a dish of guacamole. Jackson, Ovitz says, became engraged and stalked off, but after listening to Jackson once more, Ovitz says he had to let him down gently -- admitting that he was "thinly built, you're too sensitive, you won't be credible as a brutal block of stone." Although Jackson's Bond ambition was never realised, he went on to star in a variety of big screen roles throughout his career -- including leading roles in The Wiz and Captain EO. - New Musical Express, 10/2/18......

After bowing out of Ringo Starr's All-Starr Band in 2017, Todd Rundgren has announced he'll play three all-star David Bowie tribute shows, joining former Bowie guitarist Adrian Belew, Fishbone's Angelo Moore, Paul Dempsey and others on Oct. 3 in Los Angeles and Oct. 7-8 in Reykjavik, Iceland. Rundgren say the latter locale is part of the reason he signed on to sing "Life On Mars," "Changes" and more during the week. I like doing these kinds of events where I get to play with other musicians, some of whom I do not know, and that's part of the fun of it -- and the fact we're going to Iceland, which I've never been to before and would like to see," Rundgren says. "It's kind of a no-brainer in some ways." Rundgren says he saw Bowie and his Spiders From Mars' first show at New York's Radio City Music Hall and struck up a friendship with Bowie guitarist Mick Ronson after he took up residence in Rundgren's hometown of Woodstock, N.Y. "David and I were never pals hanging out and talking or anything like that," Rundgren recalls, "but I would run into him on occasion at Max's Kansas City and things like that." Keyboardist Roger Powell from Rundgren's '70s band Utopia also played with Bowie later in the decade with Belew, "so you can see there's all kinds of little threads that sort of tie it together." Rundgren says his leaving Starr's band is "kind of a relief." "This one stayed together for a long time, but after six or so years of doing it and play substantially the same set every night I was ready to move on and I think it was probably good for the band as well to get some other players in there so they could work on some other material," he says. Rundgren did, however, reunite Utopia for a spring tour earlier in 2018, which although he says was satisfying is unlikely to happen again. Rundgren is also currently playing his own shows and has contributed to new music by the likes of Neil Finn, Steve Vai, Rivers Cuomo and Iggy Pop. He also hopes to publish his memoir, The Individualist, which he's been working on since the '90s but "just kept getting distracted." "I don't get into elaborate descriptions of evenings of debauchery or anything like that... But it is revealing about things that have happened to me and causalities and results of all that." - Billboard, 10/1/18...... Speaking of David Bowie, a new live Bowie release of his legendary headline set at the 2000 Glastonbury festival is set to be released this fall for the very first time. David Bowie - Glastonbury 2000 will drop on Nov. 30 on double CD, DVD, and a triple LP vinyl, complete with liner notes from Caitlin Moran, rare photos, and Bowie's tour diary, originally written for Time Out. "As of 1990 I got through the rest of the 20th century without having to do a big hits show," wrote Bowie in his diary entry. "Yes, yes, I know I did four or five hits on the later shows but I held out pretty well I thought big, well known songs will litter the field at Glastonbury this year. Well, with a couple of quirks of course," he added. While often regarded as one of the greatest sets in the venerable UK festival's history, Bowie's Sunday night closing show has never been released on video or audio in its entirety. Meanwhile, a new box set of Bowie's '80s material, Loving The Alien, will be released on Oct. 12. - New Musical Express, 10/2/18...... Bruce Springsteen jammed with punk rockers Social Distortion at the inaugural Sea.Hear.Now festival in Asbury Park, N.J., on Sept. 30. Springsteen dropped in at the even organized by his longtime photographer, Danny Clinch, for a jam of Social Distortion's signature cover of Johnny Cash's "Ring of Fire." Thousands shouted out the Jersey mating call "BROOOOOOCE!!!" as their home state hero also laid down some guitar on Social Distortions's "Bad Luck" and "Misery Loves Company." The festival also included sets from Jack Johnson, Kaleo, Brandi Carlile, Incubus, Ben Harper, Blondie and Frank Turner. Springsteen has also previously collaborated on live and studio projects with Social D's Ness. - Billboard, 10/1/18...... Art Garfunkel has announced details of a 10-city Spring 2019 UK tour that will kick off on Apr. 6 in Oxford, also visiting Brighton (4/7), Cambridge (4/9), Cardiff (4/12), Manchester (4/14), Liverpool (4/16) and Birmingham (4/17) before wrapping in Gateshead on Apr. 20. Garfunkel released his last solo album, Some Enchanted Evening, in 2007. - NME, 10/2/18......
Cher has recently been named a recipient of the prestigious Kennedy Center honor, and although she says the news was certainly welcome, she says she really wanted to receive it during the presidency of Barack Obama instead of Donald Trump. A regular at anti-Trump rallies and marches, Cher ranks among the most outspoken celebrities against the current U.S. president, and her participation in the upcoming ceremony might make for an awkward gathering. The White House has said no decisions had been made on whether Pres. Trump would participate in this year's Kennedy Center Honors program. The Kennedy Center prize is given to those in the performing arts for lifetime contributions to American culture, and this year's other recipients include composer and pianist Philip Glass, country music entertainer Reba McEntire, and jazz saxophonist and composer Wayne Shorter. Meanwhile, the man recently arrested at Cher's Malibu, Calif., home in late September has just been slammed with a series of drug and weapons charges. Donovan Ruiz has been hit with counts including possession of narcotics for sale, possession of a controlled substance, possession of methamphetamines, and possession of a baton, according to court documents. All seven of the charges against him are felonies. Cher was not at home when cops raided the property and arrested Ruiz, who is Cher's assistant's son, on a tip that allegedly linked him to the death of a drug dealer. - PageSix.com/WENN/Canoe.com, 10/1/18...... In a new interview with the UK's Evening Standard, Bjrn Ulvaeus of ABBA suggested the famous foursome could release a new album following recent recording sessions. Ulvaeus said the band's time in the studio this year could lead to "a new album, possibly." "Or four songs or something like that -- that's possible," he continued, before repeating his insistence the band would not tour. "But for us to perform on stage that's just not going to happen. That's a definite." While a full-length ABBA record has not been officially confirmed at present, a new ABBA song titled "I Still Have Faith In You"' will reportedly premiere on the BBC in December. - New Musical Express, 10/2/18...... Willie Nelson unveiled a new political song called "Vote 'Em Out" on Sept. 29 while performing at an Austin rally for Texas Senate candidate Beto O'Rourke. Nelson, 85, has been openly supporting O'Rourke's bid to unseat Republican Sen. Ted Cruz in the upcoming midterms, drawing ire from some of his "red state" Texas Trump-supporting fans. Together, Nelson and O'Rourke, who delivered a typically styled speech with electrifying progressive populism, drew tens of thousands of supporters, which Democratic Coalition co-founder Scott Dworkin said was more "than any Trump rally I've seen this year." - SplinterNews.com, 9/30/18...... In an interview with the long-running CBS newsmagazine 60 MInutes on Sept. 30, Paul McCartney revealed he sometimes relearns his widely-recognized tracks as he often forgets his chart-topping hits. "When I'm doing shows I listen to a lotta music, Beatles music, Wings music, to see what ones we're gonna do. And to learn them," the 76-year-old music legend said. Surprised by his remarks, the interviewer asked Sir Paul whether he often forgets his tracks, to which he responded: "There's too many. Too many words. Too many notes. They're very hard. I mean, you know, it's not like they're all three chords." McCartney is promoting his new No. 1 album, Egypt Station. - DailyMail.co.uk, 10/1/18......

In other Beatles-related news, the band's chief recording engineer, Geoff Emerick, died from a massive heart attack on Oct. 2. He was 72. Remembered as an innovator behind the desk, Emerick was just 15 when he began working at Abbey Road Studios. He was assistant engineer on such songs as "Love Me Do," "I Want To Hold Your Hand," "She Loves You," and "A Hard Day's Night." Just prior to turning 19, he became the Beatles' main engineer and helmed Revolver, Sgt. Pepper's Lonely Hearts Club Band and Abbey Road, as well as much of Magical Mystery Tour and The Beatles ("The White Album"), which is celebrating the 50th anniversary of its release this year with an expansive box set. Later, he worked on recordings with Elvis Costello, Michael Jackson, The Zombies, Cheap Trick, Stevie Wonder and many more. During his career, Emerick won four Grammy Awards -- three for best engineered album, for Sgt. Pepper's, Abbey Road and the Paul McCartney and Wings album Band on the Run. In 2003, he was awarded a technical Grammy for "pushing the boundaries of studio recording techniques of creativity and imagination." He was also the author of a 2006 autobiography, Here, There and Everywhere: My Life Recording the Music of the Beatles. Emerick had been scheduled to participate in a symposium at Monmouth University during Nov. 8-11 on the Beatles' "White Album." "I'll always remember [Geoff] with great fondness and I know his work will be long remembered by connoisseurs of sound," Paul McCartney posted on his website on Oct. 3. "He also paid tribute to the engineer s humour and skill in the studio, saying he was always open to the many new ideas that we threw at him." - Billboard, 10/3/18...... Texas native Peggy Sue Gerron Rackham of Lubbock, who was immortalized in the 1958 Buddy Holly song "Peggy Sue," died on Oct. 1 at University Medical Center. She was 78. Ms. Gerron was married to drummer Jerry Allison, from Holly's rock 'n' roll band The Crickets. The couple later divorced. Her son-in-law, Tom Stathos, told KCBD-TV in Lubbock that the song "Peggy Sue" initially had a different name. "It was originally going to be Cindy Lou [Holly's niece] and that he [Allison] wanted to impress Peggy Sue so he got Buddy to change the name." Holly wrote several other popular songs, including "That'll Be the Day" and "Maybe Baby," in addition to a "Peggy Sue" song-sequel, "Peggy Sue Got Married." Holly died in a Feb. 3, 1959, plane crash in Iowa that also killed Ritchie Valens and J.P. "The Big Bopper" Richardson. - AP, 10/2/18.
Saturday, September 29, 2018

Former Jefferson Airplane/Jefferson Starship vocalist Marty Balin died on Sept. 27 of as yet undisclosed causes. He was 76. Born Martyn Jerel Buchwald in San Francisco on Jan. 30, 1943, Balin's tenor voice provided hits for the '60s psychedelic band and its more mellow '70s spin-off band, the Jefferson Starship. His songwriting credits for the Airplane included "It's No Secret," "Today," "Comin' Back To Me," "Plastic Fantastic Lover," "Share a Little Joke," and "Volunteers" -- the latter sung at the iconic 1969 Woodstock festival. During their Airplane concerts, Balin and vocalist Grace Slick traded vocals in battles that became increasingly feverish, giving the band a volatile sound. After the Jefferson Airplane unofficially retired in 1972, Slick and Airplane guitarist Paul Kantner formed the Jefferson Starship in 1974, and Balin tentatively rejoined the band in 1975. The group's big breakthrough came with Red Octopus, their first No. 1 LP, which hit the top position several times during that year and sold four million copies, helped by Balin's ballad "Miracles" which was a No. 3 single. The band was more popular than ever, but in Slick's opinion the music had become bland and corporate, and her rivalry with Balin had not diminished.
Their followup LP, 1976's Spitfire, became their first platinum album. After another platinum album, Earth, both Balin and Slick left. Kantner then left that band and formed the simply named Starship, which enjoyed even greater commercial success. In 1981, Balin released a solo LP of MOR love songs and in 1981 he had a hit single with "Hearts," which went to No. 8. In 1989, Kanter, Slick, Balin, and original Jefferson Airplane members Jack Casady and Jorma Kaukonen revived the early Jefferson Airplane lineup, and released the eponymous LP Jefferson Airplane, although it only reached the No. 85 position. The Jefferson Starship was then reformed by Kantner in 1991, and Balin rejoined that group the following year. It toured as "Jefferson Starship - The Next Generation" in the early '90s to positive reviews. Balin's wife, Susan Joy, was by his side when he died. In a statement released on Sept. 28, his family said: "Marty's fans describe him as having had a substantial impact for the better of the world: 'One of the greatest voices of all time, a writer of songs that will never fade, and founder of the quintessential San Francisco band of the sixties.' His music is known for being the soundtrack to all of life's monumental moments." - CNN/The Rolling Stone Encyclopedia of Rock, 9/28/18.
Saturday, September 29, 2018
The Nile Rodgers-fronted group Chic released It's About Time, its first album in over 25 years, on Sept. 28. Rodgers says that It's About Time, which features contributions from the likes of Elton John, Lady Gaga, Hailee Steinfeld, Stefflon Don, Emeli Sande and Craig David, "is the most self-indulgent album I've ever done in my life." "I don't normally make records like this because I don't have the power to say 'this is how it's gonna go and I'm gonna tell this really big story.' So now that I do, I can do it my way and this is happening my way exactly," says the 66-years old Rodgers. "And I just hope people get it and like it and understand it. It's a geeky record, and a very idealistic record." Rodgers notes that It's About Time is the first album in a two-part collection of new Chic music, with the second part tentatively due in February 2019. - Billboard, 9/28/18......


The official website of the upcoming Elton John movie Rocketman shared the first official photo from the movie on Sept. 28. Welsh actor Taron Egerton, who portrays Sir Elton in the movie, is shown dressed in a gold bomber jacket and blue, red and gold winged boots. He is also seen sporting some glittery sunglasses and John's red hair. "TaronEgerton stars in #Rocketman, an epic musical fantasy about the uncensored human story of Sir Elton John's breakthrough years. Experience it in theatres Summer 2019. pic.twitter.com/fwMMoGxSnb," reads a tweet on the site. Rocketman, first announced in 2011, is billed as a "larger than life movie musical spectacle that tells the story of a child prodigy turned music legend." Dexter Fletcher, who worked on the Eddie The Eagle biopic with Tom Egerton, will be directing. John will serve as an executive producer on the project and is planning to "re-record many of his iconic hits to parallel the emotional beats of the film." In other Elton-related news, the singer has just added 25 more North American dates to his "Farewell Yellow Brick Road" tour, in September, October and November of 2019. John kicked off the tour on Sept. 8 in Allentown, Pa. On the tour, fans will get a unique glimpse into the personal meaning behind many of the Rocket Man's hits, with never-before-seen photos and videos displayed throughout the show to commemorate his 50-year career. The tour is currently scheduled to wrap on Nov. 16, 2019, in Long Island, N.Y. - NME/Billboard, 9/28/18...... The 9th Circuit Court of Appeals in San Francisco has overturned a 2016 jury verdict that found that Led Zeppelin did not steal any original music from "Taurus," an obscure 1968 instrumental by the Los Angeles band Spirit. "Taurus" was written by the late Spirit guitarist Randy Wolfe, better known as Randy California, whose trust brought the copyright infringement lawsuit. A trustee for Wolfe's estate claims Led Zeppelin vocalist Robert Plant was inspired to write "Stairway to Heaven" after hearing Spirit perform "Taurus" while the bands toured together in 1968 and 1969, and that Wolfe never got any credit. The jury in the 2016 trial found that the two songs were not substantially similar, and supported the defendants' claim that Wolfe was a songwriter for hire who did not have a copyright claim, and that the opening of "Stairway" -- a descending chromatic four-chord progression -- is a common musical convention that did not deserve copyright protection. Now the federal appeals court panel that overturned the 2016 ruling held that parts of the jury instructions in that trial were erroneous and prejudicial, and that the first trial abused its discretion by not allowing recordings of "Taurus" to be played during the proceedings. Meanwhile, Led Zeppelin continues the celebration of its 50th anniversary in 2018 with the release of a new 50th Anniversary Interviews album, which is currently available for streaming on Spotify.com. The release is comprised of 34 new interview clips from the band's surviving members, Robert Plant, Jimmy Page and John Paul Jones who reflect on their career, as well as specific songs and albums. The band has also digitally released their recent Record Store Day single, which featured unreleased versions of both "Rock And Roll" and "Friends." - NBCNews.com/New Musical Express, 9/28/18...... Rod Stewart's 30th studio album, Blood Red Roses, hit stores on Sept. 28, and unlike his contemporaries Elton John, Bob Seger and Paul Simon, the 73-year-old Stewart says that he's "not even thinking" about retiring from live performing. "We have a concert in Budapest next week, and it can't come around quick enough. I'm anxious. I love it," Stewart told Billboard. "Elton, he's doing 300 shows and he'll still do the odd show here and there. All good things must end. Not for me, not yet. I'm not even thinking about it," he added. Rod says he's also started work on his next album, and "it will be totally different from the last three." - Billboard, 9/27/18......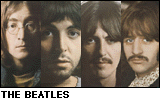 Elsewhere on the Fab Four front, the Beatles announced on Sept. 24 that they are releasing new versions of The Beatles (White Album) on Nov. 9 -- adding new 2018 mixes and a wealth of unreleased demos from the vaults to celebrate the original two-disc album's 50th anniversary of release in November, 1968. The mixes for the new packages were done by producer Giles Martin and mix engineer Sam Okell. The packages include a 3 CD edition, a 6 CD + Blu-ray deluxe edition, and a 4-LP vinyl edition. The Beatles, which was the first to be released on the Beatles' Apple label, was issued in stereo and mono in the U.K., but only stereo in the U.S., and had long been seen as the first glimpses of the Beatles as solo artists. - Billboard, 9/24/18...... In a short video posted on publisher Puffin Books' YouTube account on Sept. 27, Paul McCartney announced that he has written his first illustrated children's book, titled Hey Grandude. The book follows the adventures of a magical man named Grandude and his four grandchildren, who he calls "Chillers." McCartney says he originally got the idea for the book after one of his eight grandchildren began to refer to him as "Grandude," and the nickname stuck. "I wanted to write it for grandparents everywhere, so it gives them something to read to the grandkids at bedtime," he said. Hey Grandude, illustrated by Kathryn Durst, will be published by Puffin Books in Sept. 2019. Although the famous former Beatle co-wrote the 2005 children's book High in the Clouds with Philip Ardagh, Hey Grandude will be his first solo literary venture. - Billboard, 9/27/18...... Prince was posthumously awarded an honorary degree by the University of Minnesota on Sept. 26 to recognize his influence on music and his role in shaping his hometown of Minneapolis. A special ceremony on the campus featuring Prince music performed by the university's School of Music was held to award the degree. The university had been preparing to present it to Prince himself before his death in 2016. - AP, 9/26/18...... Barbara Streisand released her first song since 2005, "Don't Lie to Me," on Sept. 27. Inspired by the Donald Trump administration and today's political climate, its chorus says "How do you sleep and the world keeps turning? All that we built has come undone." The 76-year-old singer said she initially aimed to include "very subtle" references to Trump, but confessed "I just went ballistic" in writing the lyrics. "I just can't stand what's going on," Streisand says. "His assault on our democracy, our institutions, our founders -- I think we're in a fight... We're in a war for the soul of America," she added. "Don't Lie to Me," along with other politically-themed songs including "Imagine" and "What the World Needs Now," will be featured on Streisand's new 11-track album, Walls, which drops Nov. 2. - DailyMail.co.uk, 9/27/18...... The Eagles announced on Sept. 26 they'll release a new Legacy box set on Nov. 2 that will include all seven of the band's studio albums, three live albums, and a compilation of singles and B-sides. The 12-disc set also includes their Hell Freezes Over and Farewell Melbourne concert videos on DVD and Blu-ray, respectively. Another box set, a 15-LP vinyl package, will also be released including everything but the concert videos from the CD set. Both box sets -- which include a hard-cover book of photos, memorabilia and artwork too -- are set for release Nov. 2 via Rhino Entertainment, with the CD set available for $179.98 and the vinyl set for $349.98. Meanwhile, the Eagles are in the midst of a 2019 tour with co-founder Don Henley and longtime members Joe Walsh and Timothy B. Schmit joined by country star Vince Gill and Glenn Frey's son Deacon Frey. It will wrap on Dec. 7 in Honolulu. The band has also announced a massive 2019 world tour that's set to kick off on May 26 in Antwerp, Belgium before heading across Europe. It will include six stops in the UK in June. - Billboard/NME, 9/26/18...... The 33rd FarmAid benefit concert was held on Sept. 22 in Hartford, Conn. Neil Young, one of the co-founders of the annual show, spoke about supporting family farms and independent small businesses between songs. "When you see a farmer's market, just stop and go in and get to know them and buy something. Buy something good. Don't buy the shit you get at Safeway. Buy something that's really safe. All the crap you get in these big stores is not good. It's got a lot of chemicals in it and it kills the earth," Young said. Young, a self-described Libertarian, said that he's "been called a lot of things by this dickhead in the White House, but I am a Canadian, and I love America. There's nothing here that needs to be made 'great again." Young founded Farm Aid in 1985 with Willie Nelson and John Mellencamp. - Billboard, 9/25/18......
Pink Floyd drummer Nick Mason returned to London's Roundhouse venue on Sept. 24 for a gig with his new band Saucerful of Secrets, over a half century since he first played there with Pink Floyd. Mason's group kicked off the set with "Interstellar Overdrive" and "Astronomy Domine," both from the band's 1967 debut The Piper At The Gates Of Dawn. Mason said that his new live project Saucerful of Secrets, named after Pink Floyd's 1968 album, was born after he had "finally given up waiting for that phone call from Roger [Waters] or David [Gilmour]," adding that he was "thrilled to be back at The Roundhouse." Other highlights included a searing "Lucifer Sam" and the visceral white noise rush of "Set The Controls For The Heart of the Sun," while early singles "See Emily Play" and "Arnold Layne" were reborn with a fresh intensity and power. Pink Floyd famously opened the venue on Oct. 15, 1966, performing alongside The Soft Machine at an "All Night Rave" to launch the underground newspaper International Times. It was attended by a who's who of countercultere '60s London, including Paul McCartney, Marianne Faithfull and Blow Up director Michelangelo Antonioni. Acid-laced sugar cubes were said to have been handed out at the door. - Billboard, 9/25/18...... Former Deep Purple bassist/singer Glenn Hughes will kick off his "Glenn Hughes Performs Classic Deep Purple Live" tour of Ireland and the UK on Sept. 29 in Belfast. It will be the first time ever that Hughes performs Deep Purple material in Ireland. After a Sept. 30 show in Dublin, Hughes then will continue on to the UK on Oct. 2 in Bristol with special guest Laurence Jones. Hughes' eleven-date tour will also visit Leamington (10/3), Southampton (10/5), Cardiff (10/6), Leeds (10/9), Newcastle (10/10), Glasgow (10/12) and Manchester (10/13) before wrapping at London's Electric Ballroom on Oct. 15. - Noble PR, 9/27/18...... The estate of late teen idol and country/rock singer Rick Nelson filed a class action lawsuit against Sony Music Entertainment on Sept. 25 in U.S. District Court for the Southern District of New York, alleging the label violates contractual agreements with its artists by assessing an intercompany charge on international streaming revenue that deprives artists of accurate royalties from foreign sales. The suit alleges that Sony underreports revenue generated by artists abroad by adding a charge on revenues collected by region-specific subsidiaries such as Sony Music UK and Sony Music Australia. The lawsuit asks the court for a jury trial with hopes to compel Sony to remove the intercompany charge for international sales and include 100 percent of income in the accounting. Nelson signed with CBS/Epic in 1976, four years after his last big hit -- the country rock classic "Garden Party." A year after signing with Epic he released Intakes, which sold poorly. A followup for the label was recorded in 1978, though the tracks were shelved until after his death in 1985. - Billboard, 9/26/18...... Adam Cohen, the son and producer of late Rock and Roll Hall of Fame inductee Leonard Cohen, revealed on Sept. 28 that he's working to complete some of his dad's unfinished songs for a new album to be released sometime in 2019. "I was tasked with finishing a few more songs of his that we started together on the last album, so his voice is literally still in my life," Adam said in an interview with CBC q's Tom Power. "To make a long story short, I believe that there are some really beautiful new songs of Leonard Cohen that no one's heard that are at some point going to come out," he added. Adam Cohen will also be releasing The Flame, a book of Leonard Cohen's unpublished poems, on Oct. 2. Leonard Cohen passed away in 2016 at the age of 82. - Billboard, 9/28/18......
Blondie announced on Sept. 24 that they'll be playing two nights in Cuba next March as part of a four-day cultural exchange program. Blondie will play two concerts during their March 14-18 visit in Havana, which will also feature Cuban musicians Alain Perez, David Torrens and Sintesis. The program, in which fans can also come along, will also include visits to Cuban museums and cultural institutions, studios and galleries and photography and architecture tours. Pricing for the trip, which includes a hotel reservation, ranges from $2,700 to $5,600. Blondie drummer Clem Burke says the band has been experimenting with Caribbean sounds for years on songs like, "Rapture" and "The Tide Is High" and they've always loved Cuban music. - AP, 9/24/18...... Ventura County, Calif. detectives were called to the Malibu mansion of Cher on Sept. 27 to execute a search warrant a man related to a recent drug overdose that occurred in Thousand Oaks, Calif. The man is reportedly 23-year-old Donovan Ruiz, who is Cher's assistant's son. Ruiz was reportedly arrested for a felony for supplying narcotics to someone who died. Cher was not home during the incident, as she is in the midst of her international tour. Her next show is scheduled for Brisbane, Australia on Sept. 28. Meanwhile, during a recent appearance on the Ellen DeGeneres Show, Cher revealed that she would like to collaborate with Adele and Pink, but "not Madonna." Cher has expressed her disdain for Madonna since the 1990s, saying that while she respected Madonna's music and business-savvy approach to the industry, she found her to be "mean," "spoiled" and "a bitch." - Billboard, 9/27/18...... Appearing on Watch What Happens Live with Andy Cohen on Sept. 27, former Australian supermodel Elle Macpherson was asked about her brief love triangle with Billy Joel and Christie Brinkley. "Billy and I were living together in Central Park West, we were friendly. I think he was dating Christie at the time, just starting to. I got ousted," Macpherson said. Host Andy Cohen also questioned Elle over the rumour that Joel's 1983 song "Uptown Girl" was about her. But the blonde beauty insisted that the hit tune was inspired by a variety of women. "I think it's (about) all the uptown girls, put it that way. I don't need to take any ownership over that. He liked tall girls," the 54-year-old Macpherson mused. Joel and his second wife Brinkley were married from 1985 until 1994, with the pop star currently wed to his fourth wife, Alexis Roderick. - WENN/Canoe.com, 9/28/18......
Actor/comic Bill Cosby was sentenced to three to 10 years in state prison on Sept. 25 for drugging and sexually assaulting Andrea Constand at his Philadelphia home in 2004. Cosby, 81, was sentenced to "total confinement" by Judge Steven O'Neill, five months after his conviction in the first celebrity trial of the #MeToo era. Ahead of the sentencing, O'Neill ruled that Cosby is a "sexually violent predator." The classification means that Cosby must undergo monthly counseling for the rest of his life and report quarterly to authorities. His name will appear on a sex-offender registry sent to neighbors, schools and victims. Cosby, who was once known as "America's Dad" for his role as Dr. Cliff Huxtable on The Cosby Show, was facing anywhere from probation to 10 years in prison after being convicted in April. His lawyers had asked for house arrest, saying 81-year-old Cosby -- who is legally blind -- is too old and helpless to do time in prison. Prosecutors asked for five to 10 years behind bars, saying the TV icon could still be a threat to women. Cosby's publicist, Andrew Wyatt, denounced the outcome in a statement outside court, calling it "the most racist and sexist trial in the history of the United States." Cosby became the first black actor to star in a primetime TV show, I Spy, in 1965. He remained a Hollywood A-lister for much of the next half-century. - AP, 9/25/18...... Film producer Gary Kurtz, one of the major forces in the creation of the Star Wars movies, has passed away at age 78 from cancer. Kurtz was a hands-on producer for 1977's Star Wars, shepherding George Lucas' pet project from Flash Gordon-knockoff to problematic production to unprecedented sci-fi phenomenon. The film went on to become the highest-grossing movie of all-time, and set the pace for many of the studio blockbusters that followed. Kurtz was also involved to a greater extent in the follow up, 1980's The Empire Strikes Back, serving as both producer and second unit director under director Irvin Kershner in the absence of Lucas, who was busy building up his Lucasfilm empire. Kurtz and Lucas first partnered on 1973's seminal teen comedy American Graffiti, which revolutionized the use of music and cross-cutting of stories in film, and helped launch the acting careers of Richard Dreyfuss, Ron Howard and Harrison Ford. Kurtz also produced Monte Hellman's 1971 cult classic racing movie Two-Lane Blacktop, starring singer James Taylor. - ComingSoon.net, 9/25/18...... Actress Laurie Mitchell, who portrayed the villainess who faces off against Zsa Zsa Gabor on the planet Venus in the campy 1958 sci-fi classic Queen of Outer Space, died on Sept. 20 of natural causes at a long-term care facility in Perris, Calif. She was 90. Ms. Mitchell played a man-hating queen whose face is hidden by a glittery mask in Queen of Outer Space, which became a fan favorite at film festivals, and she participated in autograph shows for the movie for the rest of her life. Ms. Mitchell also worked alongside Marilyn Monroe as a member of Sweet Sue's band in Billy Wilder's Some Like It Hot, (1959), which, she once said was "the most thrilling experience of my show business career." - The Hollywood Reporter, 9/24/18.
Monday, September 24, 2018
Detroit's Charles H. Wright Museum of African American History, the same museum that hosted Aretha Franklin's public visitations after her death, will debut an exhibit honoring her legacy on Sept. 25. Billed as a "tribute to the Queen of Soul," the exhibit will feature photographs, videos and the red shoes she wore at the first funeral viewing that drew global attention. Images and artifacts that span her life, including a photo of her birth home in Memphis, Tenn., a framed copy of the first record she cut in her longtime home of Detroit, and a close-up shot of her singing "My Country 'Tis of Thee" at Pres. Barack Obama's 2009 inauguration, will be on display. Museum officials say the show, which will run through Martin Luther King Jr. Day (Jan. 21) in 2019, is a prelude to a larger, long-term exhibit that could debut later in 2019, or early 2020, which could evolve into a permanent museum honoring Franklin and her family. Museum officials say their museum takes great pride in hosting the Franklin exhibit, as well as maintaining a connection with Franklin, who died Aug. 16 at 76. They say roughly 31,000 people came through to pay their final respects to her during the Aug. 29-30 visitation period. - AP, 9/23/18......

Paul Simon wrapped his "Homeward Bound - The Farewell Tour" on Sept. 22 in Queens' Flushing Meadows Corona Park with his last-ever live show that included such solo hits as "Rene and Georgette Magritte With Their Dog After the War," "Kodachrome," "Late In the Evening" and "Me and Julio Down By the Schoolyard," as well as Simon & Garfunkel classics as "America" and "The Sound of Silence." Telling the crowd that he wanted to "play a quick game of catch," Simon picked up a glove and threw a baseball into the crowd no less than three times, with lucky audience members tasked with tossing it back to him. During "Me and Julio Down By the Schoolyard," Simon trotted out his wife, Edie Brickell, to take care of that tune's iconic whistling section, and the crowd whooped with glee to hear Simon sing about "Rosie queen of Corona" in Corona Park. He brought the two-and-a-half-hour show to a close with a hushed performance of "Sound of Silence. - Billboard, 9/23/18...... In a new interview with Canada's Radio X, Paul McCartney revealed that a "new version" of the 1970 Beatles film Let It Be is in the works for a special anniversary re-release in 2020. "We keep talking about [a re-release]," Paul said. "We have meetings at Apple, you know, the original Beatles Apple. And it's one of the things you never quite know what's gonna happen with it. So there's no [definite] story at the moment. But I keep saying 'what's gonna happen?', because people ask about it." McCartney continued: "I think there may be a new version of it. That's kind of the latest gossip. There's a lot of footage, and the original movie came out, and it was really sort of about the break-up of The Beatles. And so for me, it was a little sad, the movie. But I know people have been looking at the [unreleased] footage; there's about 56 hours of footage. And someone was talking to me the other day and said: 'The overall feeling is very joyous and very uplifting. It's like a bunch of guys making music and enjoying it', you know. So I think there is some talk about making a new movie, re-editing it from the same period, from the same footage. We can make a new film out of it. So who knows, that may be happening in a year or two." Capturing the making of what turned out to be the Beatles' final studio album, Let It Be was originally released in 1970 and has not officially been available to purchase in any format since the 1980s. Plans for a DVD re-release of the film were shelved in 2008 following a request from McCartney and Ringo Starr. - New Musical Express, 9/19/18...... In other McCartney news, the music legend has reacted to his latest album, Egypt Station, reaching No. 1 in the US on the Billboard Hot 200 chart. "You know, it feels really great," Sir Paul told Billboard, "'Cause you can't get much higher than No. 1, you know? It really feels great. We put a lot of really hard work into it. Me and all the guys on the team. Greg Kurstin, Ryan Tedder, all our engineers. We've got a great little team. Everyone really worked hard. We put our heart and soul into it. 'Cause we really wanted to make something that was worthwhile, you know, that we could be proud of. So it's just great that it's actually got the results." - Billboard, 9/19/18...... Meanwhile in other Beatles-related news, previously unseen raw footage of John Lennon and George Harrison during an intimate recording of Lennon's "How Do You Sleep" was posted on the internet on Sept. 21. Recorded in Ascot, England, the video shows Harrison playing on Lennon's blue guitar along with longtime friend Klaus Voormann on bass, Alan White on drums, Rod Lynton and Ted Turner on acoustic guitars, and a few other listeners present. The lyrics of "How Do You Sleep," originally released in 1971 on Lennon's Imagine album, were directed at John's former Beatles bandmate Paul McCartney following the band's break-up the previous year. "How Do You Sleep?" (Takes 5 & 6, Raw Studio Mix Out-take) will appear on the upcoming six-disc album set Imagine: The Ultimate Collection which will be available on Oct 5. - Billboard, 9/21/18......
Allman Brothers Band founding member Dickey Betts has undergone successful surgery after what was described as a "freak" accident on Sept. 17 in which he slipped and hit his head while playing with his dog in Florida. According to posts on Betts' social media accounts, the "Blue Sky" singer-songwriter was in his backyard in Little Sarasota Bay, Fla., playing with the family dog when he "slipped and cracked his head," which caused "bleeding from the brain." Betts was then transported to an undisclosed local hospital, where he was reported to be "in critical but stable condition." Betts' wife Donna posted that "The family appreciates all of your thoughts and prayers during this very trying time... Dickey is a notorious fighter and he is displaying that now!" It was only in August when the 74-year-old musician suffered a "mild stroke" at his home and had to cancel upcoming tour dates. He had been responding well to his treatment, his longtime friend and manager David Spero said, but with his latest health concern, a slate of upcoming November shows are canceled. "It is very unfortunate, for all involved, that we need to cancel those shows," Spero said in a statement. "Please add Dickey into your thoughts and prayers." Betts, who was inducted into the Rock And Roll Hall of Fame with the Allman Brothers back in 1995, currently tours with the Dickey Betts Band, whose lineup features his son Duane Betts on guitar. - AP/Billboard, 9/22/18...... The legal battle between Ozzy Osbourne and concert promoter AEG came to a close on Sept. 21 after lawyers representing Osbourne agreed to drop a lawsuit against AEG after company officials announced plans to end its policy requiring acts that wanted to play the O2 Arena in London to also play Staples Center in Los Angeles. Ozzy's attorney Dan Wall filed a stipulation to dismiss the case before U.S. District Court Judge Dale Fischer, a procedural move that brings an end to the anti-trust lawsuit filed in March against AEG. The case was dismissed with prejudice, meaning Osbourne can't refile the lawsuit. "Sharon and Ozzy are pleased, there is nothing left to litigate," Wall said. - Billboard, 9/22/18...... Cher released her cover of the iconic ABBA song "One of Us" on Sept. 21, marking the third and final single to come off of Cher's new ABBA-based album Dancing Queen. While the original song is filled with funky melodies and rhythms to mix up the depressing lyrics, Cher trades them in for a piano and a few violins, making the already-melancholy song a bonafide heart-wrencher. Dancing Queen will drop on Sept. 28, and Cher has announced plans to tour behind the album via her new "Here We Go Again" tour, in which she will cover ABBA classics as well as some of her own best-known songs. - Billboard, 9/21/18...... Elton John announced on Sept.21 that his Rocket Entertainment company has struck a long-term partnership with Universal Music that will cover his recorded music, music publishing, merchandise, brand management and licensing rights for the rest of his career. The pact ensures that not only is all of John's voluminous catalog under one roof, but so are his future recordings. John has been signed to companies now under UMG's umbrella for his five-decade recording career. David Furnish, John's husband, became Rocket Entertainment CEO in 2015, with an eye toward growing John's presence on streaming services and social media, as well as enhancing his touring, branding and licensing. John is expected to release new music under the deal. His last studio album, Wonderful Crazy Night, came out in 2016. Earlier in 2018, Revamp, a pop collection of John/Bernie Taupin covers came out, as did a companion country album of covers, Restoration. Paramount will release Rocketman, a biopic based on John's life, in May 2019. - Billboard, 9/21/18...... In other Elton news, John and partner David Furnish have won a libel judgement against a UK media company that owns the tabloid The Sun over a story in February that claimed the couple's dog severely injured a child while on a play date and inflicted "Freddy Krueger-like injuries" -- a reference to the violent character in the Nightmare on Elm Street. The couple were not at London's High Court on Sept. 21 but their lawyer, Jenny Afia, says the allegation was false and that NGN agreed to apologize and to pay "significant damages as well as to reimburse their legal costs." - AP, 9/21/18...... The Rolling Stones' classic track "She's a Rainbow" has entered the Billboard Hot Rock Songs chart after being featured in an Acura car commercial. "She's a Rainbow," from the band's 1967 album Their Satanic Majesties, made its maiden appearance on the chart for the week ending Sept. 13, with a boost of 274 percent in sales (to 6,000) and 138 percent in streams (to 366,000). Meanwhile, a cover of the Simon & Garfunkel standard "The Sound of Silence" by the band Disturbed has re-entered the same chart thanks to the recirculation of a 9/11 tribute video (originally uploaded in 2016) featuring the song. Disturbed's "Sound of Silence" re-entered at No. 9 for its 54th total week on the tally since its September 2015 debut; it peaked at No. 3 in April 2016. Also experiencing a boost in streaming is Earth, Wind & Fire's "September," which every year has a hefty streaming spike when September rolls around. In 2017, "September" saw a 286 percent increase in views on YouTube compared to its annual daily average. While the whole month of September is generally good for the track, the month also sees an annual spike in views for the band's "September" video. Now celebrating its 40th anniversary, the EWF "September" video should expect another surge on top of its over 225 million views to date. - Billboard, 9/20/18......
Bob Dylan has announced he will release the latest album in his extensive bootleg series, More Tracks, More Blood - Volume 14, on Nov. 2. The 6-disc collection will include everything from the first recording session of his 1975 album, Blood on the Tracks, and will also be released as a condensed single CD and a double LP set. The deluxe edition will include every recording from the famed "New York Sessions," including studio commentary, and the most basic versions of hits like "Tangled Up in Blue," and "Idiot Wind," both of which appeared in their final form on Blood on the Tracks. The deluxe version will also include a replica of one of Dylan's notebooks from his golden era. - Billboard, 9/20/18...... The third single from Tom Petty's forthcoming box set An American Treasure, "Gainesville," has been released ahead of the set's Sept. 28 release. "Gainesville," a 1998 recording, pays homage to Petty's hometown and is a previously unreleased track from Petty's Echo recording sessions. An American Treasure will include 60 tracks over four CDs, including never-before-heard tracks, live performances, alternate versions of songs and much more. - Billboard, 9/20/18...... '70s soul singer Gladys Knight will be among the headliners at the 2018 Carousel of Hope Ball on Oct. 6 at the Beverly Hilton Hotel in Los Angeles. The biennial event, which benefits the Barbara Davis Center for Diabetes and programs run by the Children's Diabetes Foundation, has raised more than $110 million since its 1977 inception. Past performers include Stevie Wonder, Elton John, Paul McCartney, Smokey Robinson, Sting and Whitney Houston. - Billboard, 9/20/18...... Stevie Wonder has grossed $4.2 million in August from seven shows at MGM-owned venues in Las Vegas and Oxon, Md., giving him a No. 3 position in the Billboard Hot Tours roundup dated Sept. 22. Wonder's shows mark a return to the road for the elusive Motown legend. Despite being wildly prolific throughout his career, Wonder has only toured once this decade, on the 2014-2015 trek celebrating his Grammy-winning 1976 album Songs in the Key of Life. - Billboard, 9/20/18...... The Beach Boys' lead singer Mike Love will release a Christmas album, Reason for the Season, on Oct. 26. The album will feature a 12-track mix of original holiday songs and Christmas classics, including "Oh Come All Ye Faithful" and "Little St. Nick," which the Beach Boys recorded back in 1964. Love and the Beach Boys will embark on a 22-city U.S. holiday tour on Nov. 16. - Billboard, 9/20/18...... In related news, Star Trek actor William Shatner has announced he will release his very first Christmas LP, Shatner Claus - The Christmas Album, in October. The album will feature an eclectic group of contributors including Iggy Pop, Henry Rollins, ZZ Top's Billy Gibbons, Judy Collins and more covering such yuletide classics as "Silent Night," "Jingle Bells," "Rudolph The Red-Nosed Reindeer" and "White Christmas," respectively. - New Musical Express, 9/20/18...... Appearing on NBC's America's Got Talent on Sept. 19, KISS announced they will launch an "End Of The Road" farewell tour in the coming months. Dates have yet to be announced, but the band's website will have more information in the weeks to come. The multi-year stint will give fans one last opportunity to witness the Rock & Roll Hall of Fame inductees' famous explosive live shows. "All that we have built and all that we have conquered over the past four decades could never have happened without the millions of people worldwide who've filled clubs, arenas and stadiums over those years," KISS said in a statement. "This will be the ultimate celebration for those who've seen us and a last chance for those who haven't. KISS Army, we're saying goodbye on our final tour with our biggest show yet and we'll go out the same way we came in... unapologetic and unstoppable." - Billboard, 9/19/18......
About 80 of Burt Reynolds' friends and relatives, including his former wife Loni Anderson, shared memories of the late actor at a private memorial service in North Palm Beach, Fla., on Sept. 20. Anderson, who had a famously difficult divorce from Reynolds, shared fond memories of their time together, calling their son their "greatest collaboration." The couple's son, Quinton Anderson Reynolds, was also among the speakers at the service at Quattlebaum Funeral Home. Bobby Bowden, former football coach at Florida State University, where Reynolds was a player, opened the service with a prayer and stories from the actor's life. Reynolds died at age 82 on Sept. 6, and, according to a death certificate issued Sept. 10 that was obtained by Entertainment Tonight, he was cremated. No cause of death has been revealed. - AP, 9/21/18...... Nashville's legendary Grand Ole Opry will host a tribute concert to Ray Charles on Oct. 8. Hosted by Opry member Darius Rucker and featuring Boyz II Men, Cam, Brett Eldredge, Leela James, Lukas Nelson, Allen Stone, Travis Tritt and Chris Young, the concert will pay homage to to the iconic R&B artist, airing on PBS in November. The PBS special will also feature behind-the-scenes footage, a visit to the Ray Charles Library and rare video of the legendary artist, courtesy of the Ray Charles Foundation. - Billboard, 9/19/18...... One of James Brown's daughters, Venisha Brown, died on Sept. 19 at AU Health Medical Center in Augusta, Ga., due to complications from pneumonia. She was 53 years old. A songwriter and musician, Brown was active in the James Brown Family Foundation and is remembered as "one who fully embodied the dance moves of her father," who died on Christmas Day 2006. The foundation says Brown's family thanks everyone for their "prayers and telephone calls" but asked for privacy. - AP, 9/20/18.
Wednesday, September 19, 2018
A restored version of John Lennon and Yoko Ono's 1972 film Imagine began a one-off and limited-run of theater screenings worldwide on Sept. 17. The film has been restored, remixed and remastered with Ono serving as producer and creative director. Eagle Vision is pairing Imagine and another restored John and Yoko film, Gimme Some Truth, for release on DVD and Blu-ray on Oct. 5, the same day the six-disc box set, Imagine: The Ultimate Collection, drops. Paul Hicks, who remixed and remastered the soundtrack, won Grammys for his work on The Beatles Box Set and The Beatles' Love, and recommends people see it at the cinema for optimal audio and visual experience. He added the restoration of Imagine, which was originally made for TV and then did a theatrical run in America and the U.K., took eight years. - Billboard, 9/17/18......



Kiss announced on Sept. 18 that they'll celebrate their heady days of the '70s by reissuing their 1978 eponymous solo albums from all four members -- singer/guitarist Paul Stanley, bassist/singer Gene Simmons, drummer Peter Criss and guitarist Ace Frehley -- as a lavish box set on Oct. 19, exactly 40 years after they were released in 1978. Kiss: The Solo Albums -- 40th Anniversary Collection will be a limited-edition, 180-gram 4-LP box set from Casablanca/UMe with only 2,500 copies available. Simmons' album will be pressed on red vinyl, Stanley's purple, Frehley's blue and Criss' green, and all four packaged in a deluxe black-matte slipcase with glossy black images of each member's face surrounded by the band's iconic logo. The set will also include four 12x12-inch posters of each album cover and an exclusive turntable slipmat with the four Eraldo Carugati-painted album cover images from the originals. Meanwhile, Kiss will open the two-hour season finale of NBC's America's Got Talent series on Sept. 19. at 8 p.m. ET. America's Got Talent is currently in its 13th season, and 10 finalists will vie for the grand prize. - Billboard, 9/18/18...... As expected, Paul McCartney has achieved his first No. 1 album on Billboard's Hot 200 LP chart in over 36 years with his new album Egypt Station. Released via MPL/Capitol on Sept. 7, Egypt Station bowed with a larger-than-expected 153,000 equivalent album units earned in the week ending Sept. 13 according to Nielsen Music. Of that sum, 147,000 were in traditional album sales (his largest sales week for an album in over 10 years). Egypt Station is Sir Paul's eighth No. 1 on the chart, his last being a 3-week consecutive run in 1982 with Tug of War. The gap between those two albums gives Macca another record -- for the longest gap between No. 1's for a living artist in the history of the Billboard 200 chart. Egypt Station is also McCartney's first album ever to debut at No. 1 -- he had previously logged a pair of No. 2-debuting sets with 1997's Flaming Pie and 2001's Wingspan: Hits and History. Paul has also released a new video for one of Egypt Station's tracks, "Back In Brazil." The beautifully shot clip, which tells a tropical love story, follows its main character, Yasmin, in So Paulo, Brazil, as she goes about her day in the city streets, meets a man named Zach, falls in love, and more, mirroring the events in McCartney's lyrics. Meanwhile, the Spotify.com streaming site is prepping the release of "Paul McCartney & Spotify Singles: Under The Staircase," a playlist of exclusive audio and video recordings captured at one of McCartney's gigs at the famed Abbey Road Studios this past summer, at which he previewed tracks from Egypt Station. Spotify hosted McCartney at the intimate gig at Abbey Road's iconic Studio 2, where many of the Beatles' classic tracks were recorded. The session -- which was overseen by producer Giles Martin (son of "the fifth Beatle" Sir George Martin) -- featured many iconic tracks from the Beatles and Wings, as well songs from Egypt Station. Participating in an interview with New Musical Express on Sept. 16, Sir Paul was asked whether he's ever thought about playing a Beatles album in full on tour. "No," he replied. "I think that's kind of a cool idea but I'm not tempted at all to do that. It'd be too limiting. It's the kind of thing other people do, and I wish them well with it, but to me if I'm doing one album and 'Hey Jude' isn't on it, and I'm in a crowd of 40,000 people, I'm going to want to do 'Hey Jude' because it brings people together." - Billboard/New Musical Express, 9/16/18...... In other Beatles-related news, Ringo Starr and his All Starr Band headlined a two-hour show at New York's iconic Radio City Music Hall on Sept. 13. Audience members, who spanned three generations, may have come to be in the presence of a Beatle, but they also shared flashbacks of early MTV with such hits as Men At Work's "Down Under" and Toto's "Africa" and cheered on the old Santana jams "Black Magic Woman" and "Oye Como Va," courtesy of current All Starr Band contributors Colin Hay, Steve Lukather and Gregg Rolie, respectively. Ringo, 78, closed the show with his signature song, the Lennon-McCartney composed "With a Little Help from My Friends." He didn't need to introduce it, and hardly needed to sing it. He held out the microphone to the crowd and everyone seemed to join in. - AP, 9/14/18...... On Sept. 18 Bob Seger announced what he says will be the "final" outing with his Silver Bullet Band. Sixteen dates have already been announced as makeups for shows from his 2017 "Runaway Train Tour" which were postponed due to Seger's spinal surgery, while an additional 10 concerts have been announced, including the tour opener Nov. 21 in Grand Rapids, Mich. Dates are currently booked on his upcoming "Travelin' Man Tour" through May 2, 2019, and more shows will be announced in the coming weeks for Las Vegas, San Diego, Vancouver, cities in Florida, Fresno, Calif., and more. Seger has been entertaining the possibility of quitting touring for over 30, saying in 2014 that "The big deciding factor for whether I leave or don't leave is my voice, whether it holds up... I just want to be graceful about it, you know what I mean? I don't want to stay too long, that's all. So we'll see." - Billboard, 9/18/18......
As the family, former bandmates and friends of Tom Petty prepare to release a new 60-track Tom Petty and the Heartbreakers collection An American Treasure on Sept. 28, Petty's widow Dana says, "It was very emotional, and, especially at first, hearing the songs was brutal. But music is healing; it got easier. It felt like Tommy would be so proud of this." It took Dana, Petty's daughter Adria, Heartbreakers bandmates Mike Campbell and Benmont Tench, and producer Ryan Ulyate roughly seven months to assemble the rarities, unreleased songs and live renditions. Dana says that "there's so much more in the vault, so much more that we tried to put on this record, that everyone needs to hear... I just don't want them to think we're greedy, because it's not about the money -- it's about getting the stuff out there for the world to love." - Billboard, 9/17/18...... Also due on Sept. 28 is a tribute to the legendary FAME Studio and Muscle Shoals Sound Studio in Muscle Shoals, Ala., which hosted greats like Aretha Franklin, Bob Dylan and Etta James. Small Town, Big Sound is a 16-track set featuring the likes of Steven Tyler, Michael McDonald, Vince Gill, Chris Stapleton and Grace Potter, who were among the 22 artists who visited the 16.5-square-mile town to rerecord classics originally tracked at the two studios. - Billboard, 9/17/18...... Hitting stores on Nov. 9 will be a 50th anniversary box set of Jimi Hendrix's classic album Electric Ladyland. Electric Ladyland - 50th Anniversary Deluxe Edition arrives 18 days before the late guitar god would have celebrated his 76th birthday and in addition to the original double album includes Electric Ladyland: The Early Takes, which gives fans a look into demos and studio outtakes from the recording period. The new deluxe edition will also give listeners a new 5.1 surround sound mix of the entire original album by Hendrix's original engineer, Eddie Kramer. The release also includes a full color, 48-page book that contains Hendrix's handwritten lyrics, poem and instructions to his record label, and never before published photos from the recording sessions shot by Kramer. - Billboard, 9/14/18...... Willie Nelson and friends' annual Farm Aid benefit bash is set for Sept. 22 in Hartford, Conn. "The crisis farmers are in now is even worse than 1985, because there are fewer farms left to lose," says John Mellencamp, co-founder of Farm Aid. "They have a whole system stacked against them. The crisis farmers are in now is even worse than 1985, because there are fewer farms left to lose. They have a whole system stacked against them, and time is running out for Americans to demand a fairer playing field. Farm Aid 2018 has to be a rallying cry for all of us to stand up and fight for these families," he added. At Hartford's Xfinity Theatre, the headlining foursome of Nelson, Mellencamp, Neil Young and Dave Matthews will be joined by Chris Stapleton, Sturgill Simpson, Kacey Musgraves, Margo Price, Nathaniel Rateliff & The Night Sweats, Lukas Nelson & Promise of the Real, Jamey Johnson, Ian Mellencamp and Particle Kid to raise funds during the 33rd annual show for what Mellencamp says is "the most crucial benefit concert in a generation." - Billboard, 9/18/18...... Rod Stewart has just announced dates for his forthcoming 2019 UK tour. Stewart will kick off the 7-city jaunt on May 31 in Southampton, also hitting York (6/1), Milton (6/4), Ipswich (6/7), Wolverhampton (6/8), Aberdeen (6/12) and Bolton (6/14). He'll be supporting his upcoming album Blood Red Roses, which drops on Sept. 28. Stewart's UK tour is his first in three years there, following sold out runs with his "Hits" stadium tour and the arena tour "From Gasoline Alley to Another Country Hits." - New Musical Express, 9/15/18......
Arriving on Sept. 21 will be a reissue of The Ramones' 1978 LP Road to Ruin from Rhino Records featuring a new version of the punk icons' song "Don't Come Close." Not only does Road contain one of the NYC quartet's most enduring street hits "I Wanna Be Sedated," the original 12-track mix also featured maneuvers that were aimed directly at attaining the group more radio airplay. Road To Ruin - 40th Anniversary Deluxe Edition contains two different mixes of the album, unissued rough mixes for every album track, and an unreleased 1979 Ramones concert in New York. - Billboard, 9/18/18...... A rep for The Rascals guitarist Gene Cornish said on Sept. 13 that the musician is recovering at home after being implanted with a pacemaker. Cornish, 74, collapsed onstage in Billings, Montana, on Sept. 7 while performing with keyboardist Felix Cavaliere and guest drummer Carmine Appice. The rep says Cornish, who suffered a heart arrythmia, has been cleared by doctors to start his rehabilitation and resume performances in October. The musician said in the statement he was grateful for the two nurses in attendance who came to his aid, along with others. - AP, 9/13/18...... The Memphis Music Hall of Fame announced on Sept. 13 that its Class of 2018 class will include the late soul songstress Aretha Franklin, the '60s rock/soul group The Box Tops, gospel artist O'Landa Draper, R&B singer-songwriter Eddie Floyd, and rockabilly pioneers The Rock and Roll Trio. Others being inducted include Memphis rappers 8Ball & MJG and George Klein, a radio personality and close friend of Elvis Presley. The Memphis MHOF will hold its induction ceremony on Nov. 1. - AP, 9/13/18...... As Fleetwood Mac gears up for the Oct. 3 launch of its "An Evening with Fleetwood Mac" tour, co-founding member Mick Fleetwood says that "change is not an unfamiliar thing in Fleetwood Mac." "Every man and woman in Fleetwood Mac wish Lindsey [Buckingham] well in any ventures he's doing and also have a huge respect for what he did with Fleetwood Mac," says Fleetwood about the recent departure of its longtime guitarist/vocalist. "Having said that, it wasn't working for us and we made the decision as a band to continue, and that's what we've done with open heart," Fleetwood says. "We've found two unbelievably talented gentlemen that have more than their own story to tell -- which, by the way, is what's made this work. They're stylists, and they have their own integrity as artists, which I think was a huge help in what we're doing," he adds. Joining Fleetwood, bassist John McVie, singer Stevie Nicks and singer-keyboardist Christine McVie on the upcoming trek will be Split Enz/Crowded House veteran Neil Finn and Heartbreakers guitarist Mike Campbell in his first public endeavor since Tom Petty's death last Oct. 2. The tour kicks off on Oct. 3 in Tulsa, Okla. - Billboard, 9/13/18...... Cher has revealed in a new interview that her dyslexia once led to a bizarre fling with actor Tom Cruise, and that Cruise was one of her best lovers and they are still friends today. Cher says two stars first met at Sean Penn and Madonna's wedding in Malibu back in 1985, when Cruise was only 22 but already a star through his movie Risky Business. Cher, then 38, says she re-united with Cruise after the pair were invited to Ronald Reagan's White House with other fellow dyslexia victims. "Then a bunch of people who were dyslexic were invited to the White House, and Tom and I are both dyslexic," Cher revealed. And although the sparks didn't fly immediately the couple did later become an item. "No, no, no, we didn't go out till way later, but there definitely was a connection there," she said. Cher claims that she is currently single but is still on good time with most of her former lovers, who include Val Kilmer, David Geffen, Richie Sambora and Rob Camilletti. And she remains hopeful of finding love in the future. "I'm still on the lookout," she said. Cher will release her new ABBA-themed album, Dancing Queen, on Sept. 28. - American Media, Inc., 9/17/18......
In theaters on Sept. 21, Love, Gilda is a heartfelt new documentary tracking the rise of legendary comic Gilda Radner from underground sensation to whirlwind star of Saturday Night Live to the coda of her life: a tragic battle with ovarian cancer, which she succumbed to in 1989. The Lisa D'Apolito-directed film's most touching storytelling tool -- stars like Amy Poehler and Melissa McCarthy reading the late comedian's personal diary entities -- will leave you wanting more... but then again, so did Radner's radiant and all-too-short career. - Entertainment Weekly, 9/21/18...... It has been revealed that actor Burt Reynolds, who died on Sept. 6 of cardiac arrest, excluded his only son Quinton Reynolds from his will, but not because he wanted to disinherit him. Burt's will specifically says that 30-year-old Quinton is intentionally omitted from the will, however it adds that Burt created a trust years ago for Quinton's benefit and the money from the trust will continue to go to Quinton. This is typically done to avoid estate taxes. It appears all of Burt's assets are in the trust, so the will is effectively a hollow document, providing that all assets not accounted for in the trust will funnel to it. - TMZ.com, 9/17/18...... Actor Peter Donat, whose long career spanned roles on Broadway, television and in films, died on Sept. 10 at home in Point Reyes Station, Calif. from complications of diabetes, according to his wife. He was 90. The Canadian-born character actor was best known for his role in six episodes of TV's The X Files, where he recurred as Agent Fox Mulder's father. Mr. Donat was a frequent presence on such TV series as The F.B.I., Hawaii Five-O, Mannix, McMillan & Wife, Hill Street Blues and Murder, She Wrote. One well-received television role came on the original Dallas as the doctor treating J. R. Ewing (Larry Hagman) after he had been shot in one of TV's most famous cliffhangers. Other roles include the lawyer in The Godfather Part II (1974) and as US Attorney Otto Kerner in the film Tucker: The Man and His Dream. - Deadline.com, 9/15/18.
Friday, September 14, 2018
The Kinks co-founding member Dave Davies announced on Sept. 13 that he'll release Decade, an archival collection of 13 previously unheard solo tracks from 1971 to 1979, on Oct. 12. According to a press release from Davies, Decade's songs were found "under beds, in attics and in storage." Davies recorded the songs in the Kinks' own recording studio, Konk, during downtime between touring and recording sessions. His sons, Simon and Martin, unearthed, mixed and mastered the project. Meanwhile, Dave says the Kinks "have a couple of songs" for a Kinks reunion album that was announced earlier in 2018. "[My brother] Ray [Davies]'s got some tapes similar to Decade that we can work on, maybe, and do some new stuff. It'd be great." Dave says his relationship with Ray has "been much better over the last couple of years." "You have to realize, through all this history between me and Ray, we both really like to express what we want to do. Strong opinions. So that's where we've clashed, but also where we've met. It's interesting. We'll see," he said. - Billboard, 9/13/18......
One week after joining Twitter on Sept. 4, soul icon Al Green has released his first single in a decade, a cover of Freddy Fender's "Before the Next Teardrop Falls." The single was issued exclusively on Amazon Music as part of its "Produced By" series, which pairs producers with a collection of some of today's top artists across various genres. Green worked on the track with Memphis-based producer Matt Ross-Spang, who says the song "follows in the footsteps of [Green's producer] Willie [Mitchell] and Al reinterpreting country songs like 'For the Good Times' and 'Funny How Time Slips Away.' I still can't believe we actually got to do it!" - Billboard, 9/13/18...... Willie Nelson announced on Sept. 12 that he'll be headlining a rally in Austin on Sept. 29 for his fellow Texan and rising Democratic political star, Beto O'Rourke. The event, which takes place at Auditorium Shores, will also feature Joe Ely, Carrie Rodriguez, Tameca Jones, and Nelson's sons Lukas Nelson and Micah Nelson. O'Rourke, who is currently in a hotly contested senatorial race with incumbent Texas Sen. Ted Cruz, is also expected to speak at the rally, which is open to the public but requires registration online. This summer, Nelson invited O'Rourke onstage at his annual 4th of July Picnic to play guitar together for renditions of "Roll Me Up and Smoke Me When I Die" and "Will the Circle Be Unbroken." - Billboard, 9/12/18...... In other country-related news, Dolly Parton has composed the soundtrack to the new Netflix film Dumplin', about a plus-size teenage daughter of a former beauty queen who adores Parton and her music. Adapted from the book by Julie Murphy, the film features collaborations and original music from Parton. "Here I Am," the debut track from the soundtrack performed by Parton and Sia, is currently available for download and streaming. Parton says she penned and recorded the song originally for her classic 1971 LP, Coat of Many Colors. The Dumplin' soundtrack features some of Dolly's most popular songs, in addition to six new original compositions co-written by Parton and Grammy nominee Linda Perry. Netflix will air Dumplin', which stars Jennifer Aniston and Danielle Macdonald, later in 2018 in the U.S. and select international territories, while the film will also be released in select theaters in the U.S. - Billboard, 9/12/18...... Billboard is reporting that SiriusXM radio will launch a limited-run Rod Stewart radio channel on Sept. 20, eight days before Stewart releases his latest studio album, Blood Red Roses. "Rod Stewart Radio," on Channel 30, will feature music from throughout Stewart's five-decade spanning musical career, including his early days in the Jeff Beck Group and the Faces up to previews of tracks on the new album. The channel will run through Sept. 30. - Billboard, 9/12/18...... In a new interview with the Philadelphia Inquirer, Ozzy Osbourne says that he "didn't have a great time" on Black Sabbath's final tour in 2017. "I spent nine or 10 years in Sabbath, but I'd been away from them for over 30 years. With them, I'm just a singer. With me, I get to do what I want to do. I was getting bad vibes from them for being Ozzy. I don't know, what the f--k else can I be?," Ozzy explained. Black Sabbath played their final show at Birmingham's Genting Arena on Feb. 4, 2017, where they bowed out with closing song "Paranoid," taken from the 1970 album of the same name. Osbourne added that he was not retiring altogether, despite the name of his current "No More Tours" tour. "What I'm stopping is doing what I'm doing now, going around the world all the time," he said. "I wish people would understand I'm not retiring. Is it my bad English accent? It's called the 'No More Tours' tour. It doesn't say 'No more tours ever.'" Osbourne's current tour will run through 2020, and in a statement in Nov. 2017, the rocker explained: "This will be my final world tour, but I can't say I won't do some shows here and there." - New Musical Express, 9/12/18......
Aerosmith dropped by NBC's The Tonight Show on Sept. 12 for an irreverent "Classroom Instruments" rendition of their hit "Walk This Way" with host Jimmy Fallon and the Tonight Show house band, The Roots. Aerosmith frontman Steven Tyler simultaneously played a harmonica and two apple shakers while singing the lyrics, as Fallon accompanied him with a wood block and mallet in hand. The rest of the rockers filled out next two rows, with Aerosmith members Joey Kramer on toy drum, Tom Hamilton jingling a tambourine, Brad Whitford shaking a maraca and Joe Perry strumming a ukulele. The Roots completed the instrumental harmonies with an array of xylophones, shakers and whistles. - The Hollywood Reporter, 9/12/18...... The first-known David Bowie recording has just sold at auction for nearly £40,000. The track, titled "I Never Dreamed," was discovered earlier in 2018 in an old bread basket by David Hadfield, who was the drummer for Bowie's early band, The Konrads, and also served as its manager. According to Omega Auctions, a "bidding frenzy" had caused the price for the tape to almost quadruple when it went up for sale on Sept. 11. Expected to sell for at least £10,000, the recording was finally sold for £39,360. Bowie was 16 years old when he played in The Konrads and the track was recorded. Bowie left the Konrads shortly after the recording was made, and four years later, he released his self-titled debut album but only began to achieve success in 1969 when he released "Space Oddity." - New Musical Express, 9/11/18...... Organizers of the 2018 Stand Up for Heroes fundraiser announced on Sept. 12 that Bruce Springsteen, Jon Stewart, Jim Gaffigan and Seth Meyers will be among the headliners for the annual event, which benefits injured veterans and their families. Jimmy Carr and Eric Church are also on the bill for the Nov. 5 comedy event at the Hulu Theater at Madison Square Garden in New York City. Stand Up for Heroes was first held in 2007. ABC News correspondent Bob Woodruff, one of the event's organizers who was nearly killed during a 2006 attack in Iraq while embedded with U.S. troops, calls the event a chance to "put aside our differences" to "honor those who have and continue to sacrifice so much." - AP, 9/12/18...... Warner Bros. Pictures is distancing itself from producer Jon Peters, who is involved in the new A Star Is Born movie starring Bradley Cooper and Lady Gaga, after Jezebel.com took issue with Peters after he was ordered in 2011 to pay one of his former employees, Shelly Morita, more than $3.3 million in a harassment case she filed against the producer. Peters and Morita entered into a later agreement overturning the judgment in the case, and the terms were not disclosed. Warner Bros., which produced and will release the new A Star Is Born in October, said on Sept. 11 it was contractually bound to credit Peters. "Jon Peters' attachment to this property goes as far back as 1976," said the studio in a statement. "Legally, we had to honor the contractual obligation in order to make this film." Peters was instrumental in the making of the 1976 version of A Star Is Born, which starred his then-girlfriend Barbra Streisand. On Sept. 11, the Producers Guild of America confirmed that it has ruled that Peters did not work enough on the new film to receive a "producers mark." The movie premiered on Sept. 9 during 2018 Toronto International Film Festival. - AP, 9/12/18......
The upcoming Queen biopic Bohemian Rhapsody is set to make its world premiere at the SSE Arena in London on Oct. 23, just a stone's throw away from Wembley Arena where Queen delivered its famous Live Aid performance in 1985. The film, which will see Rami Malek (Mr. Robot) portraying the band's late frontman Freddie Mercury, is currently set to make its official UK release the following day. Bohemian Rhapsody chronicles the 15-year period between Queen's formation as a band and their famous Live Aid performance at Wembley in 1985. Speaking about the significant location of the premiere, which is set to welcome 6,200 guests for the screening, Fox U.K.'s managing director Chris Green said: "We're delighted to be at The SSE Arena, Wembley giving Queen fans the chance to share in what is going to be a fantastic event. The venue is perfect for showcasing the show-stopping performances in the film." Earlier in September, it was announced that audio tracks recorded at Queen's 1985 Live Aid concert will be released for the first time as part of Bohemian Rhapsody's upcoming soundtrack release. - New Musical Express, 9/10/18...... Paul McCartney's new album Egypt Station, which dropped on Sept. 7 via MPL/Capitol Records, could debut on Billboard's Hot 200 album chart at the No. 2 slot, and is flirting with a No. 1 debut. If Egypt Station bows at No. 1, it will earn McCartney his eighth leader on the list, and his first since 1982's Tug of War. The album is on track to move 115,000-plus units for the week ending Sept. 6. McCartney has just released a cheeky video for a new single from the album, "Fuh You," in which two teenagers share a kiss on a Liverpool doorstep before the girl's mom interrupts and sends the young boy home. The love struck young Romeo then dances through the streets of the Beatles' hometown, smiling and singing along to the song's lyrics. When he finally arrives home in the evening, the boy goes upstairs to listen to his favorite tune, which of course is McCartney's "Fuh You." Meanwhile, in a candid new interview with GQ magazine promoting the new LP, Sir Paul shared a brief anecdote about a group masturbation session that involved himself, John Lennon and three of Lennon's friends. "What it was was over at John's house, and it was just a group of us," he told the magazine. "And instead of just getting roaring drunk and partying -- I don't even know if we were staying over or anything -- we were all just in these chairs, and the lights were out, and somebody started masturbating, so we all did." McCartney then went into further detail, saying that the five boys encouraged each other to shout various names of celebrities during the group masturbation session. "We were just, 'Brigitte Bardot!' 'Whoo!' and then everyone would thrash a bit more," said McCartney. "I think it was John sort of said, 'Winston Churchill!'" he added. Also during the GQ interview, McCartney responded to an interview with Quincy Jones in Vulture magazine in which the veteran producer described the Beatles as "no-playing motherf-----s" who were "the worst musicians in the world," and that Paul was "the worst bass player I ever heard." McCartney revealed how Jones rang him to apologize -- and claimed that he had never made the comments in the first place. "He rang me, and I'm at home on my own," said McCartney. "I said, 'If you had said that, you know what I would have said? F--k you, Quincy Jones!'" "And he laughed. So actually we just had a laugh. And he was like, 'Oh, Paul, you know I love you so much.' 'Yeah, I know you do, Quince'." Although Jones denied making the comments to Vulture, he later issued an apology after receiving a dressing down from his six daughters. "I love Quincy, even after this. He's a crazy motherf----r," McCartney added. "But I respect him, he's done a lot of very good things." - Billboard, 9/12/18...... In other Beatles-related news, Yoko Ono was among the celebrities tweeting heartfelt messages marking the 17th anniversary of the 9/11 terrorist attacks in New York City. "Imagine all the people living life in peace. love, John & Yoko #September11th #NeverForget #911Memorial #ImaginePeace," Yoko tweeted. Others paying their respects on Twitter included Tonight Show host Jimmy Fallon, singer Jewel, and former president Barack Obama. - Billboard, 9/11/18...... Aretha Franklin was honored during halftime ceremonies at the opening game of the 2018-19 Monday Night Football season. A two-minute video that played during the Los Angeles Rams/Oakland Raiders game was taped in Detroit on Sept. 9 and featured Boyz II Men and Tori Kelly singing Franklin's signature hit "Rock Steady." The footage was shot around the Motor City at iconic locations, including Motown Record's Hitsville, U.S.A. United Sound Systems studio and the Music Hall's recently re-dedicated Aretha's Jazz Cafe. - Billboard, 9/11/18......
Meanwhile, Elton John paid his respects to the late Queen of Soul during the opener of his multi-continent "Farewell Yellow Brick Road" tour on Sept. 8 at the PPL Center in Allentown, Penn. Before performing the heart-wrenching and more relevant than ever "Border Song," John praised Franklin's cover and said it was "incredible to have this woman sing this song." He dedicated his "Border Song" to Franklin, as well as other figures throughout history who he said inspired his work and life. A massive screen on the stage then flashed images of the likes of Martin Luther King Jr., Princess Diana, John Lennon, Elizabeth Taylor, Rosa Parks and Elvis Presley. Elton's tour also serves as a farewell love letter to his longtime bandmates (including drummer Nigel Olsson and the wildly entertaining and animated percussionist Ray Cooper) and his other musical collaborators (he spoke frequently, and with great affection, for his longtime lyricist Bernie Taupin). In a particularly somber moment, John dedicated "Don't Let the Sun Go Down On Me" to rapper Mac Miller, who had passed away just a day before. "It's inconceivable that someone so young and with so much talent could be gone," John told the crowd, before asking that they send all of their love and best wishes to Miller's family. John closed the sold-out show with "Goodbye Yellow Brick Road" while wearing a robe, which he later took off to reveal his name engraved in rhinestones on the back. - Billboard, 9/9/18...... It has been revealed that Chic will be opening for Cher during Cher's forthcoming tour in 2019, her first road trip in five years. "We can't wait to see you all with the incomparable Cher. Chic and Cher," Chic leader Nile Rodgers said in a statement on Sept. 10. Cher will be performing some of her biggest hits on the tour in addition to songs from her new ABBA-themed album, Dancing Queen, out Sept. 28. Cher will kick off her 30-city tour on Jan. 17 in Ft. Myers, Fla. - Billboard, 9/10/18...... Bob Dylan has been confirmed to open the newly renovated Met Philadelphia venue on Dec. 3, according to concert promoter Live Nation and developer Eric Blumenfeld. Also helping to open the venue will be Weezer on Dec. 12 and Ween on Dec. 14. "We are thrilled to offer an eclectic series of opening shows that will truly offer something for everyone at The Met," said Live Nation Philadelphia Regional President Geoff Gordon in a press release. - Billboard, 9/10/18......

In a new interview with Australia's Sunday Night TV show on Sept. 9, Olivia Newton-John has confirmed that she's battling cancer for the third time, and opened up for the first time about a 2013 bout with the disease -- her second -- that she previously decided to keep to herself. Newton-John, 69, first was diagnosed with breast cancer in 1992. When a minor car accident in 2013 led to the discovery that the disease had returned, she said she decided to not speak publicly about it: "I thought, 'It's my life,' and I just decided to keep it to myself.'" Now, Olivia says, doctors discovered a tumor at the base of her spine in 2017. She says she has undergone radiation therapy and is also pursuing natural remedies, including medical marijuana that her husband, John Easterling, grows on the couple's ranch in Santa Barbara. The Grease star says she remains optimistic and is determined to beat the disease again. "I believe I will win over it, and that's my goal," she said. - Billboard, 9/9/18...... Iggy Pop and his third wife, Nina Alu, have reportedly sold their 3-bedroom, 5,356 sq. ft. home in Palmetto Bay, Fla. for $1,225,000. The home was bought by Iggy in 2006 for $1,460,000, so he took a loss of about $235k on the sale. Iggy then transferred another of his Florida mansions that he bought in 2016, worth an estimated $4 million, from his trust to him and his wife individually. The singer then transferred the deed for the exclusive Coconut Grove property from him to his wife Nina, for her to own solely. In the court documents, Iggy did not give a reason for his decision to hand over the home to his wife. Iggy Pop and Nina Alu married in 2008 and have no kids. He has a son from a previous relationship. - TheBlast.com, 9/11/18.
Sunday, September 9, 2018
Julien's Auctions announced on Sept. 7 that more than 30 dresses and accessories worn by late Queen of Soul Aretha Franklin will go on the auction block on Nov. 10 as part if a two-day "Icons & Idols: Rock-N-Roll at the Hard Rock" sale. The items include a red sequined dress Franklin wore at Radio City Music Hall in 1991, a knit jacket she appeared in with Pres. Bill Clinton at the National Medal of Arts ceremony in 1999, and a denim jacket given to crew members of The Blues Brothers, in which Franklin famously appeared. The items will go on display between Nov. 5 and Nov. 9. at the Hard Rock Cafe in New York, and the auction will take place both in person and online. - AP, 9/7/18......
The Doors will continue their 50th anniversary celebrations of 2018 with the Sept. 14 release of a deluxe edition of the L.A.-based band's third album, 1968's Waiting For the Sun. Produced and remastered by original Doors engineer Bruce Botnick, the Waiting For The Sun - 50th Anniversary Deluxe Edition features 14 unreleased tracks, including nine rough mixes and five live tracks from a Copenhagen concert in 1968. "By the time of the third album we had enough money really spend a lot of time in the studio recording," says Doors guitarist Robby Krieger. "It wasn't like the first album, which was done in 10 days. So Jim [Morrison] would get really bored 'cause you'd spend six hours on snare drum sound and the vocal is always the last thing to be recorded. So he'd be sitting around all day and he got really bored and he would end up going to the bar and getting wasted and was useless after that... Jim was starting to get into his drunken stage, although he came up with some great stuff, too." Despite the tumultuous atmosphere during its recording, Waiting For the Sun became the band's lone No. 1 album on the Billboard Hot 200 album chart, also topping the Hot 100 pop chart with the single "Hello, I Love You." Krieger adds that discussions have not begun yet for a 50th anniversary reissue of 1969's The Soft Parade, though he's certainly there will be one. Krieger says he's also hoping to release a recording from 2017's tribute concert for the late Doors keyboardist Ray Manzarek. - Billboard, 9/6/18...... Paul McCartney celebrated the release of his new album Egypt Station on Sept. 7 with a surprise pop-up concert the same day at Grand Central Station in New York City. In a nearly two-hour concert at the gorgeous landmark that was streamed live on YouTube, McCartney's setlist included the Egypt Station track "Who Cares," the Wings-era deep cut "Letting Go," and Beatles classics including "Blackbird" and "Let It Be." A-list celebrities on hand to watch Sir Paul entertain included Meryl Streep, Amy Schumer, Steve Buscemi, Chris Rock and Kate Moss. But it was two non-famous fans that got special treatment during the show, when McCartney asked for a show of hands of those who had been bullied in the past. He then pointed to two girls who raised their hands and requested they come up on the stage to share their stories of bullying. Macca then dedicated "Who Cares," which is an anti-bullying ode, to them and sang it directly to them as they danced around stage. McCartney ended the concert with the Abbey Road Side 2 medley, with the 300-strong crowd clamoring for more. The night before, the Beatles legend dropped by Jimmy Fallon's NBC late night talk show and hinted about his secret NYC show, and the conversation also included Paul's thoughts on Egypt Station's album cover. "We wanted to do something more like a concept album," the 76-year-old legend noted. "We can't really do the modern pop album that is just a bunch of singles... people like Taylor Swift and Beyoncé have that stuff covered. And they got better legs than me!," he quipped. On Sept. 5, McCartney promoted Egypt Station with an appearance on Howard Stern's SiriusXM radio show. In a typically candid interview conducted by Stern, Paul opened up about John Lennon leaving the Beatles ("John was the one who wanted out"), the "intrusive" Yoko Ono ("The guy was totally in love with her. And you've just got to respect that"), and a movie role he turned down (Romeo in Franco Zeffirelli's 1968 film Romeo and Juliet). He wrapped up the interview by talking about Egypt Station, and his love for touring. - Billboard/Fox News, 9/7/18...... In other Beatles-related news, the U.S. Postal Service is celebrating John Lennon with a new commemorative stamp. Lennon's widow Yoko Ono and their son Sean Lennon participated in a special ceremony announcing the release of the stamp, which feature's Lennon's iconic round glasses and shaggy 1970s mane, at New York City's Central Park on Sept. 9, along with hundreds of Lennon/Beatles fans. "I know that my father would have been really thrilled to be accepted, officially in this way, on a stamp," said Sean Lennon. "About as official as it gets, I think." The commemorative stamp, designed to look like 45 rpm record sleeve, features a photo of John taken in 1974 by Bob Gruen on the roof of his Manhattan apartment building. Gruen also spoke at the event. After the event, people lined up to buy the stamps and enjoy a day of Beatlemania in the couple's beloved New York City. - AP, 9/7/18...... Elsewhere on the Fab Four front, a Russian man who was known as the "biggest Beatles fan in Russia" has died at age 73 in St. Petersburg following a fall. Kolya Vasin was well known as the country's biggest Beatles fan during the Soviet era when communist authorities saw popular Western music as subversive. He discovered the music of the Beatles via bootleg recordings. "I was arrested many times, accused of 'breaching social order'. They said anyone who listened to the Beatles was spreading western propaganda," Vasin once said in a 2013 interview. Vasin also held parties in his flat to celebrate the birthdays of each of the Beatles, and many fans who couldn't access the music of the band were able to do so at these gatherings. Vasin, who turned his flat into a Beatles museum in their honor, also said his most treasured possession was copy of Live Peace in Toronto signed by both John Lennon and Yoko Ono. - New Musical Express, 9/4/18......

Paul Simon released his latest LP, In the Blue Light, on Sept. 7, which sees him offering a fresh perspective on 10 of his favorite solo songs, including "One Man's Ceiling Is Another Man's Floor" and "Ren and Georgette Magritte With Their Dog After the War." What may be Simon's final album, In the Blue Light is the pop songwriting legend's 14th studio effort and ranges from 1973's "One Man's Ceiling" to a song from 2011's So Beautiful or So What. One standout is "Can't Run But" from 1990's The Rhythm of the Saints, which improves on the original version, as does the '80s obscurity "How the Heart Approaches What It Yearns" from his 1980 album One-Trick Pony. - Billboard, 9/7/18...... The complete discography of recent Rock & Roll Hall of Fame inductee Joan Jett and the Blackhearts is now available for streaming for the first time following a deal between Jett's Blackheart Records label and Sony Music Entertainment/Legacy Recordings. Under the terms of the agreement, which was announced on Sept. 7, the entire Joan Jett catalog -- including singles, albums, music videos, concert films and more -- will be available under the SME/Legacy umbrella and released in digital and physical formats. Legacy Recordings will also release the soundtrack to the forthcoming Bad Reputation Joan Jett documentary, featuring a career-spanning track list and the new Joan Jett and the Blackhearts song "Fresh Start." - Billboard, 9/7/18...... During an appearance on The Ellen DeGeneres Show on Sept. 7, Cher announced that she'll launch her first tour in five years, dubbed the "Here We Go Again Tour," on Jan. 17, 2019, in Ft. Myers, Fla. The pop icon is expected to perform her biggest hits along with some new songs from her ABBA tribute album Dancing Queen, which drops on Sept. 28 and is currently available for pre-order. Cher's 30-city tour will visit most major markets in North America, including Atlanta, Chicago, Brooklyn, and wrap on May 18 in St. Paul, Minn. Cher received rave reviews for her role in the recent Mamma Mia! Here We Go Again movie, which opened in August. - Billboard, 9/7/18...... Speaking of ABBA, the quartet's Bjrn Ulvaeus was among the speakers at the "me Convention" in Stockholm, Sweden, on Sept. 5. Ulvaeus and Universal Music President Central Europe Frank Briegmann spoke on the future of the music industry during the conference. Ulvaeus reported that after the release of Mamma Mia! Here We Go Again this summer, his iconic pop band's streaming numbers have increased significantly -- now clocking in at over 2 million a day. Meanwhile, Briegmann described ABBA as a global music phenomenon. "me Convention" is an open platform for creative people. After events in Austin, Texas, and Frankfurt, Germany, the conference's third edition took place in Stockholm from Sept. 4-6. The conference is a joint project of South by Southwest and Mercedes-Benz. - Billboard, 9/6/18......
Actress Gemma Arterton, known for her roles in Their Finest and The Escape, is attached to play Dusty Springfield in an upcoming biopic of the soul icon called So Much Love. Set in 1968, So Much Love will follow Springfield, a Swinging Sixties icon who became one of the biggest British stars in the U.S., as she journeyed to Memphis, Tenn., to record her career-defining record, Dusty in Memphis, which was inducted into the Grammy Hall of Fame in 2001. It also dramatizes Springfield's destiny-altering encounter with the music of Motown, her stand against Apartheid policies during her aborted South African tour, and her thorny brushes with men in the music industry who were intimidated by both her talent and her insistence on molding perfect performances rather than settling for good ones. Springfield's greatest hits, including "Son of a Preacher Man" and "Just a Little Lovin,'" will feature in the film, set to shoot in the U.S. and the U.K. in spring 2019. - The Hollywood Reporter, 9/6/18...... Queen announced on Sept. 5 that they will release a series of unreleased live recordings from their legendary performance at Live Aid as part of the original soundtrack to Bohemian Rhapsody, the upcoming Queen biopic. The soundtrack contains 22 songs, featuring the Live Aid recordings of "Bohemian Rhapsody," "Radio Ga Ga," "We Are the Champions" and others from the iconic show, in addition to refreshing new takes on old favorites like "We Will Rock You" and "Don't Stop Me Now." Also featured is Queen's unique rendition of the "20th Century Fox Fanfare," along with unreleased live tracks from performances that took place in London, Paris and Rio de Janiero. The Bohemian Rhapsody - Original Soundtrack album will be released via Hollywood Records on Oct. 19, two weeks prior to the movie's Nov. 2 release date. Meanwhile, actor Rami Malek, who plays Queen frontman Freddie Mercury in Bohemian Rhapsody, appeared on The Jimmy Kimmel Show on Sept. 4. "The greatest honor I think from playing someone like Freddie Mercury is getting the acceptance of the legendary bandmates, Brian May and Roger Taylor," Malek told host Jimmy Kimmel. "I'm not gonna lie and say I wouldn't consider [an Oscar] a massive accomplishment," he added. - Billboard, 9/5/18...... The latest incarnation of Fleetwood Mac appeared on The Ellen DeGeneres Show on Sept. 5, performing a charming rendition of the band's classics "The Chain" and "Gypsy." It was the first appearance of new guitarists Mike Campbell (of Tom Petty and the Heartbreakers) and guitarist/vocalist Neil Finn (of Crowded House). Fleetwood Mac is preparing for their North American tour that kicks off in Tulsa, O.K in October, followed by a 52-date journey that will keep the legendary group on the road until April 2019. - Billboard, 9/5/18...... Two native Oklahoman members of Lynyrd Skynyrd, guitarist Steve Gaines and his sister and backing Skynyrd vocalist Cassie Gaines, were inducted into the Oklahoma Music Hall of Fame on Sept. 8. The pair were inducted into the organization in Miami, Fla., where they were raised. Both were killed along with lead singer Ronnie Van Zant when the band's chartered plane crashed in Mississippi in 1977. Lynyrd Skynyrd is currently on a tour that the current band has said will be the last. The band was inducted into the Rock & Roll Hall of Fame in 2006. - AP, 9/6/18......

Joni Mitchell has announced she'll be throwing a 2-day 75th birthday tribute concert on Nov. 6 and 7 at Dorothy Chandler Pavilion in Los Angeles. On Nov. 7, Mitchell's birthday, there will be a charity birthday dinner at the same venue, with tickets starting at $2,500 and reaching up to $100,000 for purchase. Among Mitchell's fellow iconic musicians scheduled to participate include Emmylou Harris, Norah Jones, Chaka Khan, Diana Krall, Kris Kristofferson, Los Lobos, Graham Nash, Seal and Rufus Wainwright. - Billboard, 9/5/18...... Former Journey singer Steve Perry released his first solo video in 25 years on Sept. 5, ending a near quarter-century drought with a live performance of his soulful track "No More Cryin'," which will be featured on his first solo album in 24 years, Traces. "'No More Cryin'' is a love song, but not in the way you would think. It starts in one place, and builds and lands somewhere entirely different," Perry said in a statement announcing the clip. "It's got many overtones, and can be applied to so many different kinds of relationships, including my own relationship with past isolation." Perry says he began work on Traces in May 2015, and he released the first single, "No Erasin'," in August. The 10-track album will hit stores on Oct. 5. - Billboard, 9/5/18...... Soul icon Al Green finally joined Twitter on Sept. 4 and sent out his first two tweet, which included a vintage 1976 promo photo and a simple message about an hour later. "It's been over 50 years since the beginning," he wrote. "And we're only just getting started." The legendary "Let's Stay Together" singer, often referred to as The Reverend Al Green, hasn't released a new album since 2008's Lay It Down, which was produced by The Roots' Questlove and James Poyser. - Billboard, 9/5/18...... Rolling Stones frontman Mick Jagger uploaded a video of him tearing it up on the harmonica in the studio on Sept. 4, providing fresh hope for Stones fans that new music is coming. The video, which features Jagger wailing on bluesy jam on harmonica in what appears to be a home studio, is captioned "new tunes" and also shows a computer with recording software open as he plays. The clip sparked further speculation that Jagger and the Stones are in the process of working on a follow-up to the band's 2016 covers collection, Blue & Lonesome. A new Stones album will mark the band's first disc of original material in 13 years. - Billboard, 9/4/18...... Elton John announced the first UK dates of his upcoming "Farewell Yellow Brick Road" tour on Sept. 7. The Rocket Man will play shows in Hove on June 9, followed by two shows in Dublin on June 12 and 13, and a June 15 show in Cardiff. "I am very happy to announce the launch of my UK Farewell Yellow Brick Road Tour with concerts in Hove and Cardiff," Elton said of the shows. "The audiences in the South Coast and Wales have always been some of the most welcoming and exciting I have played in front of over the past forty-two years and the band and I are so excited to say goodbye in the most fantastic way. It's going to be amazing!" - New Musical Express, 9/7/18......

Barry Manilow was honored with an Honorary Fellowship from the Royal Northern College of Music part way through his Sept. 2 performance at the Manchester Arena, in northern England. "I tell you, something like this just inspires me to keep making make more and more and more music for you. So thanks for this ... thank you so much," Manilow reportedly said. Royal Northern College of Music principal Linda Merrick and the head of the popular music degree program, Andy Stott, were on hand to honor the 75-year-old singer, who Stott described as "one of the world's greatest showmen." Manilow, who has apparently recovered from the ill health which forced him to cancel a handful of Vegas shows in June, also played Birmingham and a three-night stand at London's O2 Arena during his UK tour. - Billboard, 9/4/18...... Guitarist Gene Cornish of the '60s pop band The Rascals reportedly collapsed on stage as The Rascals were performing in Billings, Montana, on Sept. 7. Medical personnel treated Cornish, 74, on stage before he was taken to a hospital. There was no immediate word on his condition. The Rascals are known for their hits "Good Lovin,'" "Groovin'" and "A Beautiful Morning," and were inducted into the Rock & Roll Hall of Fame in 1997. - AP, 9/8/18...... Guitarist/singer/songwriter Ben Poole has launched the official music video for his new single "Dirty Laundry" on YouTube. The single is taken from Poole's upcoming album Anytime You Need Me, which hits stores on Sept. 14 via Manhaton Records. Poole will kick off a 14-date UK tour behind the the new album in Brighton on Nov. 21. - Noble PR, 9/7/18...... Actor Bill Daily, best known for his roles as Major Roger Healey in the 1960's sitcom I Dream of Jeannie and plane navigator Howard Borden on the '70s sitcom The Bob Newhart Show, died on Sept. 4 in Santa Fe, N.M., his son J. Patrick Daily confirmed. He was 91. Mr. Daily, a longtime Albuquerque resident, was a staple on 1960s and 1970s TV series, and also appeared as psychiatrist Dr. Larry Dykstra on the 1980s sitcom ALF. "He loved every sunset, he loved every meal, he just decided to be happy about everything," said his son. - Variety.com, 9/8/18.
Thursday, September 6, 2018

Burt Reynolds, the rugged leading man of such films as Deliverance, Smokey and the Bandit, The Longest Yard and Boogie Nights, died on Sept. 6 of cardiac arrest at his estate in Martin County, Fla., according to his agent Todd Eisner. He was 82. Mr. Reynolds ruled the box office in the 1970s and early 1980s with good 'ole boy movies like Smokey and the Bandit and Gator, later earning the critical praise he so badly desired with Starting Over and Boogie Nights. An iconic Hollywood sex symbol in front of the camera, his mustached handsome looks and easy-going charm made him Hollywood's No. 1 male movie star from 1978 to 1982, after launching his early career in 1972 with director John Boorman's 1972 film Deliverance. Mr. Reynolds called the action/adventure classic "by far" his best film, and said later that "I thought maybe this film is more important in a lot of ways than we've given it credit for." The movie's infamous rape scene may have helped the public -- especially men -- better understand the horrors of sexual attacks, he noted. Born in Lansing, Mich., on Feb. 11, 1936, Mr. Reynolds and his family moved to South Florida when he was 5. He played high school football at Palm Beach High and earned an athletic scholarship to Florida State University, but when injuries derailed a promising athletic career, he turned to acting. Mr. Reynolds scored small parts in the late 1950s before landing a role in the New York City Center revival of "Mister Roberts" in 1957, as well as a recurring spot in the TV series Gunsmoke.
By 1974, he had hit it big and starred as an ex-football player who landed in prison in the film The Longest Yard. Two years earlier, he broke taboo and posed nude in Cosmopolitan magazine, which helped cement his growing status as a sex symbol, however he later said that he regretted posing for the magazine, saying it distracted attention from his Deliverance co-stars and likely cost them an Academy Award. Mr. Reynolds was at the peak of his fame in the late 1970s and early 1980s, appearing in such box office smashes as Smokey and the Bandit and the Cannonball Run movie franchises. He also earned People's Choice Awards in 1979, 1982 and 1983 as all-around male entertainer of the year. However he turned down appearing in some of the most iconic films in history, including The Godfather, Star Wars and the James Bond 007 franchise. "I took the part that was the most fun... I didn't take the part that would be the most challenging," he once said. Mr. Reynolds' love life drew headlines after a high-profile divorce to WKRP In Cincinnati actress Loni Anderson, with whom he had a son named Quinton, preceded a bankruptcy filing in 1996. In 1998, he experienced something of a career resurgence and scored a Best Supporting Actor Oscar nomination for his portrayal of a porn film producer in director Paul Thomas Anderson's film Boogie Nights, despite later saying he disliked the film due to its glorification of the porn industry.
Years later, he suffered from health issues that led to open heart surgery. Mr. Reynolds checked into a drug rehab clinic in 2009, saying he wanted to "regain control of his life" after becoming addicted to painkillers prescribed following back surgery. He then fell into financial trouble amid private ventures in an Atlanta restaurant and a professional sports team, though he continued to make cameo appearances and teach acting classes. "I worked as an actor for 60 years, I must have something I can give," he said. In recent years, he began appearing in numerous films and TV shows and was cast in the upcoming Quentin Tarantino-directed film about the infamous 1969 Charles Manson family murders, Once Upon a Time in Hollywood. That movie is scheduled for release in 2019, and Mr. Reynolds had not yet started shooting his appearance in the film. He had heart surgery in 2010 and then in 2014, he auctioned off memorabilia, including a Smokey and the Bandit-era Trans Am, and his Golden Globe for Boogie Nights. He also put his Florida mansion on the block, but flatly insisted he was "not broke." In May 2015, a frail-looking Mr. Reynolds, cane in hand, made a rare public appearance at a pop-culture convention in Philadelphia. He told the local paper his absence from public life was due to his work on his tell-all memoir, But Enough About Me. "Quinton and I are extremely touched by the tremendous outpouring of love and support from friends and family throughout the world," Loni Anderson wrote in a statement. "Burt was a wonderful director and actor. He was a big part of my life for 12 years and Quinton's life for 30 years. We will miss him and his great laugh." His Smokey and the Bandit co-star and former girlfriend Sally Field released a statement that included "...My years with Burt never leave my mind. He will be in my history and my heart, for as long as I live. Rest, Buddy." - CNN/Yahoo.com, 9/6/18.
Tuesday, September 4, 2018
Bjorn Ulvaeus of ABBA announced on Sept. 3 that an ABBA-themed restaurant will be coming to London's O2 in the spring of 2019. In an interview with the UK's The Mirror paper, Ulvaeus said his "Mamma Mia! The Party" restaurant will be a recreation of a taverna on the island of Skopelos, mirroring the setting of the first Mamma Mia! movie. Mediterranean cuisine will be served as hits from ABBA's extensive back-catalogu are played live during the experience, and diners will be encouraged to sing along to the songs. A similar experience has was began in ABBA's native Sweden, in Stockholm, in 2016 and has sold out shows there for three consecutive years. "We have long admired The O2 and the huge entertainment success it has becomewe believe bringing "Mamma Mia! The Party" to The O2 will add to this already vibrant cultural destination and provide the perfect location for our exciting new show," Ulvaeus noted. The sequel to the original Mamma Mia! film, Mamma Mia! Here We Go Again, opened in August. - New Musical Express, 9/3/18......

Dozens of famous musicians and celebrities paid emotional tributes to the late Aretha Franklin during her funeral service on Aug. 31 at Detroit's Greater Grace Temple. "We will have never known a queen like this," Stevie Wonder said, as he paid tribute to the "Queen of Soul" in his eulogy to Franklin, who died of pancreatic cancer on Aug. 16 at age 76. Between performances of "The Lord's Prayer" and "As," the Motown icon said the world needed to "make love great again" as a fitting tribute to "what Aretha said throughout her life." "What needs to happen today, not only in this nation but throughout the world, is that we need to make love great again because black lives do matter," Wonder said. "Because all lives do matter that is what Aretha said throughout her life. Though the pain, she gave us the joy, and said, 'Let's make love great again'," he added. Other tributes at the service included performances by Jennifer Hudson, Chaka Khan, Ariana Grande and Gladys Knight. The 7-plus-hour service was both reflective and celebrity, focusing on Franklin's gospel roots in the Motor City where she was a member of the New Bethel Baptist choir, and also dedicated much to her illustrious career and her part in American's civil rights movement. Smokey Robinson, another longtime friend of Franklin's, also delivered a eulogy to the star before singing a short a cappella dedication to her. "I'm going to miss our talks, we used to talk for hours about anything we wanted, or nothing at allYou will be a featured voice in the choir of Angels," he said. Further tributes were paid by former presidents Bill Clinton and Barack Obama (Franklin had sang at both of their presidential inaugurations), as well as civil rights leaders including the Rev. Al Sharpton. "She gave us pride and she gave us a regal bar to reach. And that's why we're all here. We don't all agree on everything but we agree on Aretha," Rev. Sharpton said. The night before the funeral, than 30 acts gathered in Detroit for a special Aretha Franklin tribute concert. "A People's Tribute to the Queen" at the city's riverfront Chene Park Amphitheatre was a four-hour and 45-minute marathon that touched on every aspect of Franklin's music, starting with opera and finishing with an epic, full-cast romp through "Respect," and hitting on gospel, jazz, blues, soul and pop in between. Tickets for the free show were snapped up in minutes earlier in the week, and those without set up lawn chairs outside the venue to take it all in. Among those participating were Tyler Perry, actresses Erica Peeples and Jennifer Lewis, reality TV star Judge Greg Mathis, and Motown great Martha Reeves. - New Musical Express/Billboard, 9/1/18...... Meanwhile, Aretha Franklin's family issued a statement on Sept. 3 saying it found Atlanta pastor Jasper Willliams Jr.'s eulogy delivered at the Queen of Soul's funeral to be "offensive and very distasteful." Rev. Williams' eulogy was criticized by the family for including political musings that described children being in a home without a father as "abortion after birth," and said "black lives do not matter unless blacks stop killing each other." "He spoke for 50 minutes and at no time did he properly eulogize her," said Vaughn Franklin, the late singer's nephew, who said he was delivering a statement for the family. Franklin said that his aunt never asked Williams to eulogize her, since she didn't talk about plans for her own funeral. The family said they selected Williams because he has spoken at other family memorials in the past, most prominently at the funeral for Aretha Franklin's father, minister and civil rights activist C.L. Franklin, 34 years ago. Rev. Williams reacted by saying although he respects and understands the family's opinion, he is not backing down from any of his comments. Besides a social media uproar, Rev. Williams heard resistance at the funeral itself, with Stevie Wonder yelling out "black lives matter" after the pastor said, "No, black lives do not matter" during his eulogy. Williams had minimized the Black Lives Matter movement because of black-on-black crime. "Black lives must not matter until black people start respecting black lives and stop killing ourselves," he said. - AP, 9/3/18...... A rep for Gladys Knight has issued a clarification of a statement made by the "Midnight Train to Georgia Singer" during a radio interview in which she said that she and Aretha Franklin had "the same disease." "The last time I talked to her, we were at the same hotel and we didn't know it," Knight recalled. "I know her crew and family. She knows my crew and family. I went down. I said, 'ReRe, what you doing out here?' And we just got to talking and everything and at that time we shared that fact that we had the same disease." After Knight's comments started a media firestorm, she issued the following statement: "I'd like to clarify that Aretha and I discussed both of us having cancer, mine was stage 1 breast cancer and hers was pancreatic. Due to early detection, I am cancer free and grateful for that." - The Hollywood Reporter/TheBlast.com, 9/1/18......

Queen and Adam Lambert kicked of their three-week residency in Las Vegas on Sept. 1 with a setlist packed with past Queen classics -- including "Somebody To Love," "Killer Queen," "Another One Bites the Dust," "Crazy Love" and "Bohemian Rhapsody" -- and even a cover of late Vegas icon Elvis Presley' 1956 hit "Heartbreak Hotel." Titled "Crown Jewels," the show opened appropriately enough with an image of an imposing metal vault bearing Queen's insignia, torn open by the giant robot from Queen's iconic 1977 News of the World album cover and lifted up to reveal the band who launched their way into a fast version of "We Will Rock You." For the encore, Queen were introduced by a projection of their original frontman Freddie Mercury's famous vocal improvisation at Wembley Stadium in 1986, before the traditional, slower version of "We Will Rock You" and an anthemic "We Are The Champions." The day before the opening, Queen guitarist Brian May said in an inteview that Mercury would both "love and hate" the new Queen singer Adam Lambert. "Freddie would love and hate him, because Adam has a real gift from God," May said. "It's a voice in a billion, nobody has that range, nobody that I've ever worked with, not just the range but the quality throughout the range. I've seen Adam develop just like I watched Freddie develop." In other Queen news, Amazon.com is featuring an animated video of Queen's "Somebody to Love" for the new marketing campaign for their streaming service. The video, naturally, features Mercury's trademark mustache and imperfect teeth, as a cartoon mouth belts out the track's second verse and chorus to a roaring stadium audience. The commercial is rolling out digitally as well as with radio, television and out-of-home billboard advertisements in select U.S. cities and internationally in the U.K. and Germany throughout 2019. - NME/Billboard, 9/3/18...... Ozzy Osbourne announced on Sept. 3 that the UK leg of his upcoming "No More Tours 2" in February 2019 will be his "last ever" UK tour. Osbourne will be playing Nottingham (2/1), Manchester (2/3), Newcastle (2/5), Glasgow (2/7), Birmingham (2/9) and London (2/11), where he will also be joined by opening act Judas Priest on all dates. "I've been extremely blessed to have had two successful music careers," said Osbourne. "I'm looking at this final tour as being a huge celebration for my fans and anyone who has enjoyed my music over the past five decades." Ozzy's world tour will continue into 2020, before he steps back from long tours. "This will be my final world tour, but I can't say I won't do some shows here and there," he said. - NME, 9/3/18...... The estate of Michael Jackson and IMAX are partnering to digitally remaster Michael Jackson's Thriller 3D into IMAX 3D. The partnership was announced on Aug. 29, which would have been the singer's 60th birthday. It will be released in IMAX theaters across the U.S. for one week, beginning Sept. 21. The estate's co-executors say Jackson loved to give his fans the "latest and greatest in technology and entertainment experiences." The 14-minute short film, directed by John Landis, premiered in Los Angeles in 1983. The 3D version was first shown at the 74th Venice Film Festival in 2017. In other Michael Jackson news, The Simpsons ceater Matt Groenig has cleared up the rumors surrounding the King of Pop's cameo on the long running comedy. In an interview with The Weekly on Aug. 29, Groening was asked if they had "Michael Jackson" and the comedy writer confirmed that The Simpsons didn't just have a "Michael Jackson" cameo using an impersonator, they had the real Michael Jackson. "You don't have to put it in quotes," Groening said. "We really did have him." Groening explained that the singer called him one day out of the blue, asking to be featured in the show, and at first, he didn't even believe it was really Jackson. "I was sitting in the office late at night, the phone rings and I pick it up," he said. When the voice on the other end replied, "'Hi, this is Michael Jackson," he assumed it was a prank call because the singer has "a voice that sounds like somebody doing a Michael Jackson bit." Jackson called again and insisted that it really was him, and "he said that he loved Bart and wanted to be on the show," Groening explained. In still more Jackson news, fashion house Hugo Boss has that it will mark what would have been Jackson's 60th birthday by reissuing the iconic suit worn on the cover of Thriller. Although remaining faithful to the original design, the new suit boasts a narrower silhouette and retains two pleats on the trousers. It also features buttons on the jacket cuffs. But fashion aficionados will have to act fast -- only 100 are being made; each suit is numbered and will sell for $1,195. Hugo Boss has also announced the addition of white T-shirts that are modelled on the design of the original suit. It's yet to be announced when the design will go on sale. - AP/Billboard/NME, 8/30/18......
On Sept. 1, Paul McCartney announced a string of new dates in 2019 as part of his mammoth world tour in support of his upcoming album, Egypt Station. Sir Paul's just announced dates include Raleigh, N.C. on May 27; Greenville, S.C. on May 30; Lexington, Ky. on June 1; Madison, Wisc. on June 6; and Moline, Ill. on June 11. Earlier in 2018, tickets for McCartney's upcoming UK dates sold out "in seconds," much to the ire of many fans. Meanwhile, in a Sept. 1 interview with London's Sunday Times, Macca revealed how a particularly vivid experience of taking drugs left him convinced that he had seen God. Discussing spirituality in the interview, Paul claimed that there was "something higher", and likened it to the time he took Dimethyltryptamine (DMT) with art dealer and gallery owner Robert Fraser. "We were immediately nailed to the sofa," he told the paper of taking drugs in his Beatles heyday. "And I saw God, this amazing towering thing, and I was humbled. And what I'm saying is, that moment didn't turn my life around, but it was a clue. It was huge. A massive wall that I couldn't see the top of, and I was at the bottom. And anybody else would say it's just the drug, the hallucination, but both Robert and I were like, 'Did you see that?' We felt we had seen a higher thing." DMT experienced a wave of popularity during in the 1960s as a more effective alternative to substances such as LSD and magic mushrooms. - NME, 9/1/18...... AC/DC are reportedly working on a new album using recordings of their late co-founding rhythm guitarist, Malcolm Young. According to the source, Young's brother Angus Young is working on a new AC/DC album, to be dedicated to Malcom's memory. Malcolm died in November 2017 after retiring from the band due to early onset dementia. Malcolm recorded the material that will be used for the album along with his brother in the early 2000s, "five years prior" to their 2008 album Black Ice. "Turns out, five years prior to the Black Ice LP, AC/DC's 15th studio release, Angus and Malcolm Young lived to together [sic] where they literally wrote hundreds of songs, many were recorded and have been stashed away until now," the source said. "Angus has decided to selected [sic] the best tracks from those recordings that Malcolm played on and is now back in the studio recording and mixing them with fellow band mates Phil Rudd, Cliff Williams and yes, Brian Johnson on vocals." Johnson was forced to quit the band in 2016 after suffering hearing loss, and was replaced on the band's tour by Guns N' Roses singer Axl Rose. - NME, 9/2/18...... The Eagles' 1976 greatest hits album Their Greatest Hits 1971-1975 has jumped from No. 125 to No. 60 on Billboard's Hot 200 Albums Chart following news of the title being certified 38-times platinum in the U.S. by the Recording Industry Association of America (RIAA) -- and surpassing Michael Jackson's Thriller as the highest-certified album of all time in the U.S. As for Jackson's Thriller LP, it has jumped back on to the Hot 200 tally at No. 135 -- its first visit to the list since May 19, and highest rank since April 7 (when it also placed at No. 135). Thriller earned 7,000 units in the week ending Aug. 23 (up 330 percent), with 2,000 of that sum from traditional album sales (up 30 percent). - Billboard, 8/31/18...... In other chart action, Rod Stewart has scored his 23rd Top 10 hit on Billboard's Adult Contemporary Chart with "Didn't I," Stewart's first original, non-holiday song to reach the chart's top 10 since 1999. "Didn't I," the first taste of Stewart's upcoming studio album Blood Red Roses, becomes Stewart's first top 10 on the chart since 2012, when he spent five weeks at No. 1 with his rendition of holiday standard "Let It Snow, Let It Snow, Let It Snow." As for Stewart originals, such as "Didn't I," it's Stewart's first top 10 since "Faith of the Heart," from the Patch Adams soundtrack, which reached No. 3 in March 1999. - Billboard, 8/31/18......
Elton John is participating in a new "rap battle" ad campaign for the candy bar Snickers, with the Rocket Man taking on the role of rising rapper Boogie's "hungry" alter-ego. After Boogie's turn is announced in the battle, John unexpectedly appears and sings a snippet of his 1976 duet with Kiki Dee, 'Don't Go Breaking My Heart" -- much to the bemusement of party-goers. A Snickers is then presented to him, which helps John/Boogie turn back into his true self and the rap battle is then resumed. Elton reportedly took a hands-on role in casting the commercial, and viewed a number of auditions with director Andreas Nilsson before settling on Boogie. "In pairing Elton and his 50-plus years of multi-genre hits with Boogie, a hip-hop artist on the brink of stardom in today's most popular category, we can connect with our audiences over a shared love of music," said Snickers exec Dale Green. Meanwhile, Elton announced on Aug. 30 that he will be partnering with the global fan-to-fan ticket marketplace Twickets for his "Farewell Yellow Brick Road" tour. The aim of Twickets is to combat the secondary ticketing market, prevent the exploitation of Elton John fans and to eliminate price mark-up by ensuring that tickets are resold at face value. Elton's sold out "Farewell Yellow Brick Road" tour begins in Allentown, PA on Sept. 8, and will make 300 stops around the world before concluding in 2021. Fans that were unable to secure tickets before are now able to purchase tickets directly through the official John and Twickets partnership website, with dates in Los Angeles and Toronto currently available. - NME/Billboard, 8/30/18...... The groundbreaking and award-winning alternative New York City paper The Village Voice announced on Aug. 31 it is shutting down its online edition, one year after it ceased publishing in print. Village Voice owner Peter Barbey called it "a sad day for The Village Voice and millions of readers," and added the paper has been subject to "the increasingly harsh economic realities" facing those creating journalism. He said staff members have been working to ensure that the print archive of the Village Voice is made digitally accessible. The paper released its last print edition on Sept. 20, 2017, with Bob Dylan gracing its final cover. - AP, 8/31/18...... Former members of Dire Straits announced they'll embark on their first-ever U.S. tour in September under the moniker Dire Straits Legacy. The band, which includes former Dire Straits member Alan Clark along with percussionist Danny Cummings, guitarist Phil Palmer, former Yes member Trevor Horn, Steve Ferrone from Tom Petty and the Heartbreakers, Marco Caviglia, Mel Collins, and Primiano DiBiase, grew out of Clark's previous project, The Straits, which formed after Dire Straits leader Mark Knopfler broke up the band in 1992. "The DSL Dire Straits Legacy project was born from our love and respect for the music of Dire Straits, and to bring the music to fans who have been starved of hearing it played live by the musicians who made it, for far too long," the band shared in a statement. The 7-date tour also includes stops in Riverside, Calif. (9/28), St. Charles, Mo. (9/29), St. Charles, Ill. (10/2), Fort Lauderdale, Fla. (10/4) and St. Petersburg, Fla. (10/5) before wrapping in Westbury, N.Y. on Oct. 6. - Billboard, 8/20/18...... Billy Joel's former wife Katie Lee married her TV producer boyfriend Ryan Biegel on Sept. 1 in front of family and friends. Lee, who co-hosts the Food Network talk show The Kitchen, was previously married to Billy Joel from 2004 to 2010. The chef, 36, and Biegel vacationed in Capri, Italy before their wedding. The West Virginia native met Joel at the rooftop bar at The Peninsula hotel while visiting New York City for a weekend. They wed in 2004, but split in 2009. - People/RadarOnline.com, 9/2/18......

Restaurateurs in the UK have announced that a new cocktail bar dedicated to David Bowie will be opening in London's West End in September 2018. Named "Ziggy's" in honor of Bowie's much-loved persona Ziggy Stardust, the bar launches on Sept. 20 at the Hotel Caf Royal. It features a number of drinks inspired by the late icon's 1972 album The Rise and Fall of Ziggy Stardust and the Spiders From Mars, and are named after his lyrics. "Tigers on Vaseline" takes its name from the lyrics to "Hang On To Yourself," and is described as a modern twist on the pina colada. "Darkness and Disgrace," meanwhile, is an espresso martini crossed with a rum flip, and takes its name from "Lady Stardust." The Hotel Caf Royal has particular significance when it comes to Ziggy Stardust. It was there, on July 3, 1973, that Bowie threw a now-legendary "Last Supper" to retire the alter-ego. The party was attended by Lou Reed, Mick Jagger, Paul McCartney and Barbra Streisand amongst others as the afterparty for his final Ziggy gig at the Hammersmith Odeon. The bar will be decorated with pictures from that famous night, taken by the famed music photographer Mick Rock, and boasts a special Bowie jukebox. - NME, 8/31/18...... Broadway and TV actress Carole Shelley, perhaps best known for her role as Gwendolyn Pigeon of the "Pigeon Sisters" in the stage, film and television versions of Neil Simon's "The Odd Couple," died of cancer at her home in Manhattan on Aug. 31. She was 79. Shelley originated the role of Crage Hall headmistress Madame Morrible in the Broadway hit "Wicked" in 2003 and won a 1979 Tony Award for her portrayal of Mrs. Kendal in "The Elephant Man." The London native made her Broadway debut in "The Odd Couple" in 1965, alongside Monica Evans, Walter Matthau and Art Carney, and she and Evans reprised their roles as the Pigeon Sisters in the 1968 movie adaptation, starring Matthau and Jack Lemmon, and in four 1970 episodes of the ABC sitcom spin-off featuring Jack Klugman and Tony Randall. "We were Pigeons for quite some time," Shelley once said. "We got to look like each other after a while." Shelley and Evans also teamed up for voiceover work on Disney's The Aristocats and Robin Hood. The actress also appeared on such television shows as The Avengers, The Cosby Show and Frasier. A full-time resident of the U.S. since 1969, she last appeared on Broadway in "A Gentleman's Guide to Love and Murder" in 2013. - The Hollywood Reporter, 9/2/18.
Thursday, August 30, 2018
A new musical based on soul greats The Tempations, "Ain't Too Proud: The Life and Times of The Temptations," debuted at the Ahmanson Theater in Hollywood on Aug. 24. Featuring performances of their all-time classic hits like "My Girl," "Just My Imagination" and "Papa Was a Rolling Stone" by a cast that includes Ephraim Sykes, Jeremy Pope, Derrick Baskin and Melvin Franklin, "Ain't Too Proud"'s opening night audience included John Legend, Billy Crystal, Berry Gordy and the founding member of the Temptations, Otis Smith. The show will run at the Ahmanson until Sept. 30, before it eventually migrates to Broadway, where it will likely be one of the hottest theater tickets of the year. - Billboard, 8/25/18......

There are reports that Neil Young and actor Daryl Hannah were secretly married over the last weekend in August. Blues guitarist Mark Miller revealed the news via a Facebook post, saying: "Congratulations to Daryl Hannah and Neil Young on their wedding today. may they have a long and happy relationship." The following day Hannah, known for her roles in such films as Blade Runner, Kill Bill and Wall Street, posted a picture of an owl on Instagram with the caption: "someone's watching over us love and only love". It was met with several messages of congratulations from fans. Young, 72, and Hannah, 57, have been dating for four years, following Young's split from his wife of 36 years, Pegi Young. Earlier this year, Young appeared in the Netflix film Paradox, a fantasy Western musical that directed by Hannah. - New Musical Express, 8/29/18...... As the music world prepares for its final tribute to soul queen Aretha Franklin on Aug. 31, fans around the world will be able to say their goodbyes to the music legend when her private funeral service is streamed live online and broadcast on TV. Cable channels CNN and Fox News have announced plans to air portions of the ceremony, and the funeral will also be live streamed by the Associated Press, meaning that it will be picked up by various online media outlets worldwide. It will also be simulcast on the Sirius XM radio's Soul Town Channel (channel 49). Franklin's life will be celebrated in song at her funeral with a star-studded lineup who will perform in tribute, including Stevie Wonder, Chaka Khan, Ariana Grande and Faith Hill. The Rev. Jasper Williams Jr., pastor of Atlanta's Salem Baptist Church, will deliver the eulogy, and former president Bill Clinton, Reverends Jesse Jackson and Al Sharpton, Clive Davis and Clive Davis will also be among the speakers. It's expected to be a marathon service, perhaps lasting five hours or more. Earlier in the week, hundreds of members of Delta Sigma Theta sorority streamed into the rotunda of Detroit's Charles H. Wright Museum of African American History on Aug. 28 to pay tribute to Franklin, who was a member of the sorority. Although the sorority's Omega Omega Service is not usually open to non-sorority members, a rare exception was made for Franklin, who was remembered by her sisters as a proud black woman who demanded respect and loved her community. "She loved Delta and its ideals... she looked for the best in others. Her life was an inspiration," said U.S. House Rep. Brenda Lawrence, a member of the sorority who was elected the first black mayor of Southfield, Mich., in 2001. At least 1,000 Delta Sigma Thetas from across the country attended the service, which lasted nearly an hour and is traditionally performed for any member before her funeral. Thousands of mourners poured into the museum to pay their final respects to Franklin, who was dressed in her sorority's signature crimson. The two-day viewing, which continued on Aug. 29, was part of a week of commemorations for the legend, who died Aug. 16 of pancreatic cancer at the age of 76. Meanwhile, Franklin's 30 Greatest Hits album has climed to No. 6 on the Billboard Hot 200 albums chart, making it her highest-charting album in 50 years. 30 Greatest Hits is Franklin's seventh top 10 appearance on the chart, and the first since Amazing Grace reached No. 7 in 1972. Both her I Never Loved a Man the Way I Love You (1967) and Aretha: Lady Soul (1968) LP's reached No. 2. - AP/Billboard, 9/29/18...... Paul McCartney has scored his first Top 10 appearance on Billboard,'s Adult Alternative Songs chart in two decades as "Come On to Me" from his upcoming album Egypt Station rose from No. 12 to No. 6 for the week ending Sept. 1. "Come On to Me" is Sir Paul's first top 10 on an airplay chart by himself since 1997, when "The World Tonight" from his Flaming Pie LP peaked at No. 9 on the same chart for week ending June 21, 1997. Macca notably appeared on "FourFiveSeconds" with Rihanna and Kanye West in early 2015, and the song reached No. 6 on the Pop Songs and Rhythmic Songs Chart. Egypt Station drops on Sept. 7 via Capitol. - Billboard, 8/29/18...... In other Beatles-related news, rising pop star Ed Sheeran will play himself in a new Fab Four-inspired movie directed by Danny Boyle. The as-yet-untitled project, written by Richard Curtis (Four Weddings And A Funeral, Notting Hill), will tell the tale of a singer/songwriter, played by Himesh Patel, who wakes up one day as the only person in the world with any memory of the Beatles. "And then I discover him and take him on tour," Sheeran explains. "Then he gets much, much bigger than me through doing stuff. Yeah, it's very clever." Sheeran adds his parts were filmed earlier in 2018, during his latest tour. "It was a very intense two months," he said. "I would have four days of gigging and then three days of shooting a film. I was playing myself so I don't think I was that bad. There wasn't much to [mess] up." The movie is scheduled for release in September 2019 and will also reportedly star Lily James, Kate McKinnon, Joel Fry, and more. - New Musical Express, 8/29/18......
Former Pink Floyd member Roger Waters has come under fire in Ukraine for supporting Russia's annexation of Crimea in an interview published in a Russian newspaper prior to his concerts in Moscow and St. Petersburg. In the interview, Waters defended Russia's annexation of Crimea in March 2014, saying that "many agreements and other papers" exist that prove Russia's claims for Sevastopol, a major military port in Crimea. Waters went on to say that Moscow's actions were "provoked" by ouster of Ukraine's pro-Russian president Viktor Yanukovych, which he claimed was orchestrated by Washington. The Ukrainian non-government organization Mirotvorets ("Peacemaker"), which aims to inform local law enforcers about foreign citizens who allegedly committed crimes against Ukraine, reacted by putting Waters on its unofficial blacklist. Ukrainian authorities have not yet made any comments regarding Waters' statements. Waters is scheduled to perform in St Petersburg on Aug. 29 and in Moscow on Aug. 31. - Billboard, 8/28/18...... Reps for Fleetwood Mac's Stevie Nicks announced Nicks' Twitter page on Aug. 27 that the diva was officially rejoining Instagram. In Nicks' first Instagram post since 2015, she is seen in a backstage photo from a shoot of her upcoming appearance on the popular FX show American Horror Story. She is shown wearing bold eye makeup and heavily crimped hair with the caption, "3am selfie after shooting." Her team promised that fans will get to see "exclusive photos" of her on Instagram in the weeks ahead. - Billboard, 8/28/18...... In other Fleetwood Mac-related news, the band will be among the guest lineup for the premiere week of the sixteenth season of The Ellen DeGeneres Show, which launches Sept. 4. Fleetwood Mac will appear on the show on Sept. 5 for a rare performance of two of their classic hit songs prior to their North American tour, which kicks off in Portland, Ore., on Oct. 7. Cher will also make an appearance on the show's premiere week on Sept. 7. She will sit down with host Ellen DeGeneres for an interview, then perform "SOS" from her upcoming ABBA tribute album Dancing Queen which hits stores on Sept. 28. - Billboard, 8/27/18...... Former president Jimmy Carter and former CBS talk show host and Indiana native David Letterman have helped launch a Habitat for Humanity project in northern Indiana. The retired late-night TV host praised Carter and his wife, Rosalynn Carter, for their dedication to the nonprofit during an Aug. 26 event at the University of Notre Dame that kicked off a five-day Habitat for Humanity effort to build 23 homes in adjacent Mishawaka, Ind. Letterman noted the Carters' long involvement with the group, telling the roughly 4,000 attendees that if it weren't for the Democratic former president and his wife, he wouldn't have become a Habitat for Humanity volunteer. The 93-year-old former president reportedly said he and his wife get "more out of it than we put into it" when they build Habitat homes. - AP, 8/28/18...... The African American Museum in Philadelphia hosted a 90th anniversary celebration of the venerable Philly gospel group The Dixie Hummingbirds on Aug. 27. Although Stevie Wonder was unable to attend the event, the Motown icon called in during the event to praise the group for its contributions to modern music. The Dixie Hummingbirds was formed in Greenville, S.C., and eventually moved to Philadelphia in 1942. They notably provided soulful backups for Paul Simon on his 1973 album There Goes Rhymin' Simon. - AP, 8/28/18...... Country/pop crossover stars Willie Nelson, Dolly Parton and Kris Kristofferson are among the vocalists appearing on a new tribute album to late country legend Roger Miller. King of the Road: A Tribute to Roger Miller also features the likes of Brad Paisley, Alison Krauss, Kacey Musgraves and Asleep at the Wheel covering such Miller classics as "Dang Me," "Do Wacka Do," "England Swings" and "Engine, Engnie #9." The album drops Aug. 30 via BMG. - Billboard, 8/28/18...... Speaking of Dolly Parton, the singer has made her first appearance on Billboard's Social 50 Chart after posting a meme of her song "Jolene" to Twitter's Distracted Boyfriend meme on Aug. 20. Parton's meme received a whopping 123,000 reactions on Twitter in the Aug. 17-23 tracking week. The Social 50 is powered by data tracked by music analytics company Next Big Sound and ranks the most popular artists on Facebook, Twitter, Instagram, YouTube, Wikipedia and Tumblr. - Billboard, 8/28/18......
Engelbert Humperdinck has announced he'll be following up his 2018 album The Man I Want To Be, his first set of original material in more than a decade, with a new Christmas album titled Warmest Christmas Wishes. "It's been such a long time since I recorded a Christmas album, and fans have been asking me, 'When are you going to do another one?'," said the 82-year-old pop legend, who released the first of his several holiday sets, Christmas Tyme, in 1977. "Finally, we decided to do it. I love (Christmas). From me growing up with a large family and everybody singing around the Christmas tree, it was a wonderful, wonderful upbringing. So (Christmas) is very special with me to share." Humperdinck is currently filming a PBS special in Hawaii, which will feature five of the songs from Warmest Christmas Wishes as well as other favorites from throughout his career. He says he has no plans to retire: "I don't feel the age I am -- and I don't act it and I don't speak like it. When God calls me, that's when I stop. Until then I'm going to just keep going." - Billboard, 8/27/18...... The estate of Michael Jackson and Sony Music won an appeal on Aug. 28 over supposedly fake vocals on his posthumous album Michael when a California appeals court ruled that claims on the album cover didn't constitute commercial speech and must be protected under the First Amendment. Vera Serova, who insisted that Jackson wasn't the lead singer on three of the LP's tracks, attempted to lead the class action suit with the allegation that the album amounted to a misrepresentation that was punishable under California's Unfair Competition Law and the Consumers Legal Remedies Act. The judge concluded that statements on the album cover and the promotional video for the album amounted to commercial speech subject to regulation. Meanwhile, SiriusXM radio celebrated what would have been Jackson's 60th birthday on Aug. 29 by airing an hour-long King of Pop tribute across seven of its channels. Jackson's music also aired in blocks all day once an hour the channels. - Billboard, 8/28/18...... British pop star Cliff Richard has announced he'll release a new album called Rise Up on Nov. 23 that will address "the bad period I went through in life." The album follows the singer's long but victorious legal battle with the BBC after it was reported back in 2014 that he was being investigated over historical child sexual assault claims. A court ruled in July that the BBC had breached Richard's privacy by broadcasting a police search of his home, and he was awarded over 200,000 in damages. Richard, 77, says he's now looking to resume his music career. Richard says he chose the title track, which debuted on BBC Radio 2 on Aug. 29, as the name for the new album "because after the bad period I went through in my life, I've managed to 'Rise Up' out of what seemed like a quagmire... I love the lyric 'They're never gonna break me down, they're never gonna take me down, they know I'm gonna rise up feeling stronger'." - New Musical Express, 8/29/18...... Roger Taylor of Queen joined the alternative rock band Foo Fighters onstage to perform a cover of one of his band's classic songs at an LA pop-up shop show on Aug. 27. Before the Foo Fighters took to the stage as "The Holy Shits," drummer Taylor Hawkins led the covers band Chevy Metal through a number of classic rock songs, including the Queen and David Bowie duet "Under Pressure." Taylor took over drum duties, while Hawkins handled Freddie Mercury's vocals. - NME, 8/28/18......
Jim Croce's son A.J. Croce sings his late dad's songs in his occasional "Croce Plays Croce" concerts, but he's stayed away from recording any of them -- until now. A.J. has announced he is releasing a new version of his late father's posthumous 1973 hit "I Got a Name." Just out via digital retailers and streaming services, the new "I Got a Name" was commissioned for a new Goodyear ad campaign paying tribute to retired race car driver Dale Earnhardt Jr. For the single's art Croce also came up with the idea of recreating the iconic image of his father smoking a cigar from the 1973 release. "I thought it was funny and kind of just tongue-in-cheek, and a nice nod to (the original)," he says. Don't look for Croce to start recording more of his father's music, though. "I would be a very wealthy man if I'd taken those opportunities, but I've turned every one of them down in the past," he says. "I don't know what the point would be. If you want to hear Jim Croce, go buy the records." A.J. adds he does not rule out the idea of documenting a "Croce Plays Croce" concert for release at some point, however. - Billboard, 8/24/18...... A California judge has ruled that a lawsuit filed by Spinal Tap actor Harry Shearer in 2016 can go forward. Shearer originally sued entertainment groups Vivendi and StudioCanal for $125 million, saing he has received only $81 in merchandising income from Spinal Tap's enduring array of albums, tours, swag, and home video sales. In 2017, Shearer's lawsuit brought on fellow bandmates Christopher Guest and Michael McKean, as well as Rob Reiner, the director of the original film, upping the damages sought to $400 million. Judge Dolly Gee's ruling denied Vivendi's motion to have the fraud claim dismissed, clears the way for the case to make its way into a courtroom. - Deadline.com, 8/29/18...... Blues-rock guitarist and singer-songwriter Joe Bonomassa has announced he will return to Glasgow's SEC Armadillo on Apr. 22, 2019. Bonomassa's only Scottish date, the concert will kick off his April 2019 UK tour two days before he performs three consecutive nights at London's iconic Royal Albert Hall on Apr. 24, 25 and 26. The Glasgow SEC Armadillo and the Royal Albert Hall shows will feature Joe performing alongside a hand-picked group of world-class musicians playing material from Joe's forthcoming studio album, which will be released in September 2018. - Noble PR, 8/28/18....... The London-based band Jawbone, who has played with the likes of Eric Clapton, Jack Bruce, Ten Years After, Van Morrison and Robert Plant, will self-release their eponymous debut album on Nov. 9. In January 2018, Jawbone were chosen to back Clapton, Morrison and Tom Jones at Paul Jones' legendary charity show at G-Live in Guildford. Named after a song taken from The Band's self-titled 1969 second album, Jawbone tracked all the songs live as a four piece with minimal overdubs at London's State of The Ark Studio. Jawbone will kick off a 6-date UK tour at Milton Keynes' The Stables on Sept. 6. - Noble PR, 8/29/18...... Arizona Sen. John McCain, the six-term Arizona senator and 2008 Republican presidential nominee, died on Aug. 25 at his Arizona ranch with his family after a battle with brain cancer. He was 81. The son and grandson of Navy admirals, Sen. McCain was a former Navy pilot and was held as a prisoner of war in Vietnam for more than five years. He was elected to Congress in the early 1980s and elected to the Senate in 1986, replacing Barry Goldwater who retired. Sen. McCain gained a reputation as a lawmaker who was willing to stick to his convictions rather than go along with party leaders. Sen. McCain had recently decided to discontinue medical treatment. Though Sen. McCain had "surpassed expectations for survival," the family said in an Aug. 24 statement about the decision that "the progress of disease and the inexorable advance of age render their verdict." The senator had been away from the Capitol since December. Republican Arizona Gov. Doug Ducey is expected to name a replacement who would serve out the remainder of McCain's term through the 2020 election. Sen. McCain ran unsuccessfully for the Republican presidential nomination in 2000, then won it in 2008 before losing the general election to former president Barack Obama. On Aug. 28, it was announced that actor Warren Beatty will be among the pallbearers at Sen. McCain's memorial service on Sept. 1 at the Washington National Cathedral. - AP, 8/25/18......
Neil Simon, the creator of such Pulitzer and Tony award-winning plays as "The Odd Couple," "Barefoot in the Park" and "Lost in Yonkers," died on Aug. 25 at New York-Presbyterian Hospital in New York City from complications from pneumonia. He was 91. Mr. Simon's unparalleled career in the theater included more than 30 plays and musicals that opened on Broadway over a span of four decades. He made his playwriting debut in 1961, with "Come Blow Your Horn," and concluded his Broadway run with "45 Seconds From Broadway" in 2001. He established his reputation writing some of Broadway's most successful comedies, including "Barefoot in the Park," "The Odd Couple," and "Plaza Suite." Many of his later plays explored darker themes, as those found in "Biloxi Blues," "Broadway Bound" and "Lost in Yonkers." Born in the Bronx, N.Y., on July 4, 1927, Mr. Simon grew up in the Washington Heights neighborhood of Manhattan and graduated from DeWitt Clinton High School. He studied at NYU and the University of Denver while serving in the U.S. Army Air Force Reserve. He began his career in the early 1950s, working as a team with his older brother, Danny, writing scripts for radio and television shows, including The Garry Moore Show. After 10 years in television, Simon turned his attention to writing for the stage. His first Broadway show was a comedy, "Come Blow Your Horn" (1961). Next came two of the biggest hits of the 1960s, "Barefoot in the Park" (1963), starring Robert Redford and Elizabeth Ashley, and "The Odd Couple" (1965), starring Walter Matthau and Art Carney. Both shows were directed by Mike Nichols. Simon won the 1965 Best Author Tony Award for "The Odd Couple." "The Odd Couple" was arguably Simon's largest commercial success, with the film adaptation and an ABC series, which ran from 1970-75 and starred Tony Randall and Jack Klugman. However, one of Simon's regrets was selling the screen rights to Paramount, and he didn't watch the show for the first two years because he was so upset. A reboot of the series, starring and executive produced by Matthew Perry (he played Oscar Madison), ran for three seasons on CBS starting in 2015. His original screenplays include The Out-of-Towners (1970), directed by Arthur Hiller, The Heartbreak Kid (1972), directed by Elaine May, and Murder by Death (1976), directed by Robert Moore. Mr. Simon received a 1971 Writers Guild Award for The Out-of-Towners. The Goodbye Girl (1977), directed by Herbert Ross, starred Marsha Mason and Richard Dreyfuss. In addition to a Pulitzer Prize and four Tony Awards, Mr. Simon received many honors, including four Writers Guild of America Awards, an American Comedy Awards Lifetime Achievement honor, the Mark Twain Prize for American Humor, and the Eugene O'Neill Theater Center's Monte Cristo Award. Mr. Simon is survived by his third wife, the actress Elaine Joyce Simon, whom he married in 1999, and two daughters from his marriage to his first wife, dancer Joan Baim. - Deadline.com, 8/26/18...... Influential British dancer, choreographer and mime artist Lindsay Kemp, known for tutoring singers David Bowie and Kate Bush during his career, died on Aug. 25 at 80. Mr. Kemp, who often performed in stark-white face makeup and dramatic costumes, was born in 1938 and formed his dance company in the 1960s. He is credited with helping Bowie create his Ziggy Stardust persona and teaching Bush to dance. He choreographed and performed during Bowie's celebrated Ziggy Stardust concerts in London in 1972, and also made cameo appearances in the films The Wicker Man and Velvet Goldmine. - AP, 8/25/18.
Saturday, August 25, 2018
Paramount Pictures announced on Aug. 23 that the upcoming Elton John biopic will be released on May 17, 2019, two weeks later than originally announced. Taron Egerton (Kingsman) will portray the pop idol from his days at the Royal Academy of Music to his rise on the rock scene in the '70s, also exploring his drug and alcohol addiction in the '90s. Egerton will do the singing and has already recorded songs at Abbey Road Studios. The ensemble cast includes Jamie Bell, Richard Madden, Bryce Dallas Howard and Gemma Jones. - The Hollywood Reporter, 8/23/18...... The Who's Roger Daltrey confirmed in a recent interview with the BBC that development of a Keith Moon biopic, which has been in the works since 2013 but has stalled in recent years, has begun again. "I've got to find a Keith Moon," Daltrey said. "It's going to be very, very dependent on the actor and the actor's eyes. Because you've got to cast it completely from the eyes because Moon had extraordinary eyes." Daltrey added that people "didn't really know Keith." "I don't know whether anybody outside the band really got to know him like we did. He was a strange bunch of people," he said. The singer also explained that he was searching for "the right screenplay" and that he hoped production would begin "next year." - New Musical Express, 8/24/18......

A Mick Jagger and Carly Simon duet apparently recorded in 1972 and thought to have been lost has been found more than 45 years after it was first recorded. The song, believed to be named "Fragile," is a slow love ballad that has Jagger and Simon seemingly sitting together at a piano and singing and was found recently on a tape owned by Rolling Stones collector Matt Lee. Lee, an entrepreneur from London, declined to say where the tape of the song came from. But he said Wednesday that he sent a digital copy of the song to Rolling Stone magazine because they promised to give it to Simon. "I'm not doing it for the money," he said. "I'm a collector. My motive for sending it to Rolling Stone was to pass it to Carly." Jagger does most of the singing on "Fragile," with Simon adding some harmonies, and when the song ends, a female voice believed to be Simon's gasps: "Good song." Simon and Jagger famously worked together in 1972 when the Stones frontman sang backup vocals on Simon's hit "You're So Vain." For many years, it was thought that Jagger was the subject of that song, but Simon has denied that. - Billboard, 8/23/18...... Former president Bill Clinton, who hosted Aretha Franklin at both of his inaugurations, and Franklin's fellow Detroit native Smokey Robinson will be among the speakers at Franklin's funeral at Detroit's Greater Grace Temple on Aug. 31. Other speakers will include former U.S. Attorney General Eric Holder, music mogul Clive Davis and the Rev. Al Sharpton, according to a spokesperson for Franklin. The Rev. Jasper Williams Jr., pastor of the Salem Baptist Church in Atlanta, will deliver the eulogy, and Chaka Khan, Ronald Isley, Fantasia and Yolanda Adams are among the approximately 30 artists slated to give musical tributes to the late Queen of Soul. The funeral will be private, but some public seating might be made available. A separate free tribute show will take place the evening before at Chene Park, featuring Johnny Gill, the Four Tops, Gladys Knight and Dee Dee Bridgewater, among others. The concert will be part of a four-day Aretha memorial that includes open-casket public viewings on Aug. 28-29 at the Charles H. Wright Museum of African American History and on Aug. 30, at New Bethel Baptist Church. Meanwhile, the celebrity gossip site TMZ.com is reporting Franklin, who died on Aug. 16 at age 76, died without a will. Franklin's not having a will was somewhat surprising for two main reasons: she had reportedly been ill for quite some time (she finally succumbed to pancreatic cancer); and, according to TMZ, one of her adult children, Clarence, has special needs, and requires "financial and other forms of support for his entire life." The good news is that Franklin left an estate reportedly worth more than $80 million, which will be split evenly among Clarence and his three brothers, according to Michigan state law. The executor, who administers the process of transferring assets, will be appointed by the court, however without a will the executor can collect millions in fees while the family receives nothing until the value of the estate is established. - AP/Billboard/TheRoot.com, 8/24/18...... John Lennon's killer Mark David Chapman was denied parole for the 10th time by New York's parole board on Aug. 23 and will remain behind bars for at least two more years. Chapman, 63, appeared before the board on Aug. 22 and is serving 20-years-to-life in the Wende Correctional Facility in western New York. The board cited Chapman's "callous disregard for the sanctity of human life and the pain and suffering of others (by killing) someone who was not only a world renown person and beloved by millions." The board said releasing Chapman would not only "tend to mitigate the seriousness of your crime," but also would endanger public safety because someone might try to harm him out of anger or revenge or to gain similar notoriety. Chapman will be up for parole again in August 2020. During the hearing, politicians and fans in New York City called for his release to be denied during a rally at Strawberry Fields, Lennon's memorial in Central Park across from his former home. - AP, 8/23/18...... In other Lennon news, Geffen Records announced on Aug. 23 that a 6-disc box set, John Lennon: Imagine: The Ultimate Collection, will be released on Oct. 5 -- four days before what would have been his 78th birthday. The set will feature rare, unheard demos, outtakes, isolated tracks, films and more from the making of Lennon's most celebrated album, 1971's Imagine. Also being re-released is the 1971 John and Yoko Ono-film Imagine packaged with the 2000 documentary Gimme Some Truth: The Making of John Lennon's Imagine. - Billboard, 8/23/18......
In other Beatles-related news, Ringo Starr has taped an interview for the 100th episode of Dan Rather's AXS TV show The Big Interview which will be aired on Oct. 2. In the interview, Ringo says though he's the centerpiece in his All-Starr Band he's happiest when surrounded by other musicians. "I'm a band guy. I play with all these other guys," he says. "When the band first started, I was so insecure, though I'd said yes, there were three drummers. I was in the middle, Jim Keltner, my hero from L.A., drummer, was on this side and Levon Helm was on this side and we were all boogieing away. Life is good." Rod Stewart, Lynyrd Skynyrd, Kansas, Joan Baez and Kenny Loggins are among the other '70s artists scheduled to appear on Rather's show this fall. - Billboard, 8/21/18...... Alice Cooper will release a new 2-disc live album, A Paranormal Evening at the Olympia Paris, on Sept. 28 via earMUSIC. Cooper, curringly on a North American tour in support of his latest studio LP Paranormal, reflected on how rock has changed over his long career: "Well, three generations of people come to the show: the grandfather who was there at the beginning, the father and now the kid who's 16 or 17 and goes, 'Wow, this is rock'n'roll.' Now, I'm as all-American as Pat Boone." - Billboard, 8/24/18...... The music video for the previously unreleased alternate version of the Tom Petty and The Heartbreakers' song "You And Me" which appears on Petty's upcoming box set An American Treasure was released on Aug. 23. The box set , which also includes alternate versions of classic songs, rarities, historic live performances and deep tracks, hits stores on Sept. 28. - Billboard, 8/23/18...... The Band will release a 50th anniversary edition of its classic 1968 album Music From The Big Pink on Aug. 31. Adding studio chatter and additional annotation, the new edition offers a broader look at what's considered one of the most seminal debut albums in rock history, taking The Band from its previous incarnation as Bob Dylan's backing group and vaulting it into the limelight. The Band's Robbie Robertson says he expects there will be 50th anniversary editions of The Band's other albums in the future, meanwhile, he's keeping himself busy by writing a sequel to his 2016 memoir Testimony, writing the score to Martin Scorsese's next film The Irishman (about controversial labor union leader Frank Sheeran), and a solo album that he predicts will come as a surprise to listeners. - Billboard, 8/23/18...... The family of Prince filed a lawsuit in Hennepin County (Minn.) District Court on Aug. 24 alleging Prince's doctor failed to treat him for opiate addiction and therefore bears responsibility for his April 2016 death. Authorities say Dr. Michael Schulenberg admitted prescribing oxycodone to Prince under his bodyguard's name to protect Prince's privacy, though Schulenberg has disputed that. The suit claims the doctor and other defendants had the opportunity and duty during the weeks before Prince's death to diagnose his opioid addiction and prevent his death, but failed to do so. The lawsuit seeks unspecified damages in excess of $50,000. - AP, 8/24/18......

Aerosmith frontman Steven Tyler has sent a cease & desist letter to Pres. Donald Trump after the president once again used the Aerosmith tune "Livin' on the Edge" at a campaign rally in West Virginia on Aug. 21. "It has come to our attention that President Donald J. Trump and/or The Trump Organization (collectively, "Mr. Trump") have been using our client's song 'Livin' On The Edge' in connection with political rally events, including at an event held yesterday at the Charleston Civic Center in Charleston, West Virginia on August 21, 2018," read the letter from Tyler's attorney Dina LaPolt. "As expressly outlined in the Previous Letters, Mr. Trump does not have our client's permission to use any of our client's music, including 'Livin' On The Edge.'" As referenced in the letter, this is not the first time the veteran rock band has asked Trump to stop using their music at his political events. During the 2015 presidential race, Aerosmith fired off a similar cease & desist letter after Trump played 1973's "Dream On" during campaign rallies, noting that the real estate mogul needed Tyler's "express written permission" to use the song and that doing so without was a violation of Tyler's copyright. A White House spokesperson could not be reached for comment. - Billboard, 8/22/18...... An "Across the Great Divide" benefit concert featuring the likes of John Prine, Bob Weir, Lucinda Williams and Lee Ann Womack has been set for Oct. 1 at the Ace Theatre in Los Angeles. The concert is co-sponsored by the Americana Music Association and The Blues Foundation. - Billboard, 8/22/18...... As part of their 50th anniversary celebration, prog-rockers Yes will release Live at the Apollo on Sept. 7, a new live LP featuring a dozen songs from the Yes canon. Also being released are accompanying DVDs and Blu-rays of the performances taped at the Manchester Apollo in early 2017. Yes kicks off a U.S. tour on Aug. 26 at the Whisky A Go Go in Los Angeles. Yes is touring under the moniker Yes ARW, which refers to members John Anderson, Trevor Rabin and Rick Wakeman, which the group adapted shortly after its Rock and Roll Hall of Fame induction in 2017. - Billboard, 8/21/18...... Speaking of 50th anniversaries, Judus Priest will be celebrating theirs in 2019, and frontman Rob Halford says the heavy metal icons are "already having discussions every now and again in the band, with our label, our promoters and management" to mark the milestone. "We have some ideas and when we get close to solidifying something, we'll let you know," Halford said in a recent interview with Philadelphia radio station 93.3 WMMR. "It's going to be a great year -- what a celebration. Another incredible milestone for Judas Priest that we're looking forward to sharing with everybody." - Billboard, 8/21/18...... The Heaven Hill liquor distillery in Kentucky has filed a cease & desist letter against Bob Dylan's new whiskey Heaven's Door Spirits, which is co-owned by the musician and debuted earlier in 2018, over Heaven's Door's "stacked" logo which they say is similar to Heaven Hill's. The lawsuit says Heaven's Door attorneys replied that they didn't expect confusion over the logos and didn't plan to change or comply with the demands. Heaven's Door is a reference to Dylan's song "Knockin' on Heaven's Door." The lawsuit was filed on Aug. 17 in U.S. District Court in Louisville. It said Bardstown-based Heaven Hill has used the trademark for more than 80 years. - AP, 8/20/18......

Former Lynyrd Skynyrd guitarist Ed King, who co-wrote Skynyrd's huge hit "Sweet Home Alabama," died on Aug. 22 in Nashville, Tenn. He was 68. A cause of death was not specified, though King had been battling lung cancer and had recently been hospitalized for the disease. A California native, King was a founding member of the psychedelic '60s band Strawberry Alarm Clock, known for their hit "Incense and Peppermints." He offered to join Skynyrd when, opening for the band at the Jacksonville, Fla., bar the Comic Book Club in 1968, he heard them rehearsing the song "Need All My Friends." It wasn't until 1972, however, when King would sign on with Skynyrd, temporarily replacing bassist Leon Wilkeson and then becoming a full-fledged member as third guitarist. King played on the band's first three albums: 1973's Pronounced Leh-nerd Skin-nerd, 1974's Second Helping and 1975's Nuthin' Fancy. He most famously co-wrote Second Helping's "Sweet Home Alabama" (that's him counting off "1, 2, 3" in the song's intro) which, along with "Free Bird," has become synonymous with the group. After a dust-up with frontman Ronnie Van Zant, King, tired of the Skynyrd drama and propensity for fighting, left the band in 1975. King moved over to guitar when Wilkeson re-joined the band and then took his first leave in 1976, replaced by Steve Gaines. Ronnie Van Zant, Gaines and sister Cassie Gaines were tragically killed in a plane crash in October 1977. King was again part of Lynyrd Skynyrd when the band reformed in 1987, but was forced to leave the group again due to complications from congestive heart failure, for which he underwent a successful heart transplant in 2011. He was inducted into the Rock and Roll Hall of Fame alongside the other pre-plane crash members in 2011. "Ed was our brother, and a great songwriter and guitar player," Skynyrd guitarist Gary Rossignton said in a statement. "I know he will be reunited with the rest of the boys in Rock and Roll Heaven. Our thoughts and prayers are with his family." - Billboard, 8/23/18...... Guitarist Eddie Willis, who played on many of the best-known Motown hits from the Detroit era as a member of the so-called Funk Brothers, died on the morning of Aug. 20 at home in Gore Springs, Miss. He was 82. His daughter Terez Willis said he had been suffering complications from a childhood bout with polio. Mr. Willis started with Motown in 1959, and remained with the label as it moved operations to Los Angeles in the early 1970s. Mr. Willis soon returned to Detroit, working as a touring guitarist with Eddie Kendricks and spending about two decades with the Four Tops. With the death of Mr. Willis, only guitarist Joe Messina remains from the seminal, core lineup of the Funk Brothers, the revered Motown house band that largely worked in obscurity. - 8/20/18......
Veteran celebrity journalist Robin Leach, best known for his work on TV's Lifestyles of the Rich and Famous, died on Aug. 23. He was 76. He had been hospitalized since Nov. 21 after suffering a stroke in Cabo San Lucas, according to the Las Vegas Review-Journal, where Leach worked as a celebrity columnist. Born on Aug. 29, 1941, Leach wrote for The Harrow Observer while he was attending the Harrow County School for Boys, earning $6 a week at the newspaper after he graduated. He went on to become the youngest editor at London's Daily Mail at 18, then wrote for the New York Daily News, Ladies' Home Journal, People and The Star after moving to the U.S. in 1963. Leach parlayed his fame into appearances in such films as She-Devil (1989) and Free Money (1998) and on TV programs like Hoteland A Perry Mason Mystery: The Case of the Lethal Lifestyle. Leach joined the Review-Journal in 2016 as an entertainment columnist to beef up the newspaper's celebrity and lifestyle coverage across all platforms. He also was an early investor in the Food Network. - The Hollywood Reporter, 8/24/18...... Barbara Harris, the Tony Award-winning actress whose comic-neurotic charms lit up the Broadway stage and helped her steal films including Nashville, Freaky Friday and A Thousand Clowns, died on Aug. 23 of lung cancer in Scottsdale, Ariz. She was 83. Ms. Harris played the mother who switched bodies with Jodie Foster in the original Freaky Friday in 1976, the same year she starred in Alfred Hitchcock's final film, Family Plot but it was Robert Altman's 1975 Nashville that would become her best-known film with her memorable performance of "It Don't Worry Me" in front of a shell-shocked crowd after the violent climax. She played a pathetic wannabe on the periphery of the action who in the end proves to be a truly good singer, attempting to calm a crowd that has just witnessed the on-stage shooting of a star. Ms. Harris was one of the performers in the historic first cast of Chicago's Second City improvisational theater, which opened its doors in late 1959. Over a half-century it has become the proving ground for dozens of now-famous actors and comedians, from John Belushi to Stephen Colbert. Ms. Harris had no surviving family. - AP, 8/22/18.
Monday, August 20, 2018
Tributes continue to pour in after the music world lost the legendary "Queen of Soul" Aretha Franklin on Aug. 16 after a battle with pancreatic cancer. Singers, actors and countless other celebrities took to social media to thank and say rest in peace to the inspirational singer who had such an impact on artists of all genres across several decades. "I'm sitting in prayer for the wonderful golden spirit Aretha Franklin," Diana Ross posted on Aug. 16, while Paul McCartney wrote, "She will be missed but the memory of her greatness as a musician and a fine human being will live with us forever." "The loss of @ArethaFranklin is a blow for everybody who loves real music: Music from the heart, the soul and the Church. Her voice was unique, her piano playing underrated... she was one of my favourite pianists," posted Elton John, while Carole King tweeted "What a life. What a legacy! So much love, respect and gratitude."
Barbra Streisand posted "Not only was she a uniquely brilliant singer, but her commitment to civil rights made an indelible impact on the world," while music exec Clive Davis wrote, "I'm absolutely devastated by Aretha's passing. She was truly one of a kind. She was more than the Queen of Soul. She was a national treasure to be cherished by every generation throughout the world. Apart from our long professional relationship, Aretha was my friend. Her loss is deeply profound and my heart is full of sadness." Meanwhile, following her death sales of the Aretha Franklin music catalog have grown tremendously in the U.S., according to figures from Nielsen Music. Aretha's combined album and digital song sales increased by 1,568 percent on Aug. 16, as compared to Aug. 15. On the day of her passing, the legendary diva sold 134,000 combined albums and digital song downloads, up from 8,000 the previous day. Her top 10 selling songs on Aug. 16 were: "Respect" (16,000), "A Natural Woman (You Make Me Feel Like)" (13,000), "I Say a Little Prayer" (10,000), "Chain of Fools" (8,000), "Think" (8,000), "Freeway of Love" (4,000), "Until You Come Back To Me (That's What I'm Gonna Do)" (4,000), "I Knew You Were Waiting (For Me), with George Michael (4,000), "I Never Loved a Man (The Way I Love You)" (3,000), and "Bridge Over Troubled Water" (3,000). The late singer has also tallied her highest-charting LP on the Billboard Hot 200 Album Chart in 46 years, as her 30 Greatest Hits re-entered the roundup at No. 7 for the week ending Aug. 16 following her death. The album is Franklin's highest-charting album since 1972, when her landmark gospel release Amazing Grace peaked at No. 7 on the July 22, 1972-dated tally. Aretha's funeral will be held on Aug. 31 in her hometown of Detroit, it was announced by her publicist on Aug. 17. The funeral, to be held at Greater Grace Temple, is limited to the late singer's family and friends. Public viewings will take place Aug. 28-29 at the Charles H. Wright Museum of African American History from 9 a.m. to 9 p.m. She will be entombed at Woodlawn Cemetery in Detroit, along with her father Rev. C.L. Franklin; sisters Carolyn Franklin and Erma Franklin; brother Cecil Franklin; and nephew Thomas Garrett. - Billboard/New Musical Express, 8/17/18...... Fleetwood Mac's Stevie Nicks conducts an interview with Michael Jackson's daughter Paris Jackson in the latest issue of Carine Roitfeld's CR Fashion Book, which hits newsstands Sept. 13. On her use of social media, Jackson admits to Nicks, who is one of her idols, "Honestly, the less I use my social media, the happier I am, and I've been using it less and less, but when I do use it I make sure to keep it very real and honest and true to myself." Paris also revealed that her current projects include a movie about the '90s rock and roll scene on the Sunset Strip, modeling, and making new music with her band, the Soundflowers. "We have enough material for an album, so I think we are going to get that done by fall," she said. - Billboard, 8/20/18......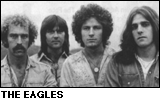 The Recording Industry Association of America (RIAA) announced on Aug. 20 that the Eagles' 1976 album Their Greatest Hits 1971-1975 has been certified 38x platinum (which means sales and streams of the album have reached 38 million copies), and is has now surpassed Michael Jackson's Thriller as the highest certified album of all time. Thriller, which is 33x platinum, has been pushed to second place, while the Eagles 1977 studio LP Hotel California is now 26x platinum and makes it the third best-selling album of all-time. The last time RIAA tallied sales for the Eagles'< cite>Their Greatest Hits 1971-1975 was in 2006, when it said it was 29x platinum. Sales and streams for Thriller were last updated in 2017. "We are grateful for our families, our management, our crew, the people at radio and, most of all, the loyal fans who have stuck with us through the ups and downs of 46 years. It's been quite a ride," co-founding Eagles member Don Henley said in a statement. After breaking up in 1980, the Eagles reunited in 1994 with Henley and Glenn Frey emaining original members. Frey died in 2016, but the Grammy-winning band continues to tour. The Eagles were inducted into the Rock & Roll Hall of Fame in 1998 and received the Kennedy Center Honor in 2016. - AP, 8/20/18...... The summer co-headlining tour by Journey and Def Leppard has topped the Billboard Hot Tours roundup. The second leg of their six-month trek spanned July 1 to 28 and ranged from 8,500-seat arenas to 45,000-capacity baseball parks, the largest of which was the sold-out show at Denver's Coors Field, home of the Colorado Rockies, on July 21. Their 17 gigs had a total gross of $30,384,259. The two bands were joined in Minneapolis by openers Cheap Trick and in Denver, Atlanta, Chicago, and Detroit by the Pretenders. - Billboard, 8/17/18...... Promoting their upcoming Las Vegas residency which takes place next year, Aerosmith were the musical guests on NBC's The Tonight Show Starring Jimmy Fallon on Aug. 17. The Boston-based rockers began their set with a knockout rendition of their 1973 hit "Mama Kin," followed by their 1975 hit "Big Ten Inch Record" for a web exclusive. The tongue-in-cheek song had the crowd dancing and in the middle of the performance, Tyler broke out his harmonica, adding that extra bit of flair to the already-bold performance. Aerosmith will launch their headlining "Deuces Are Wild" residency in April 2019 at the Park Theater at the new Park MGM on the Vegas strip. The band will perform until early July. The previous day, Aerosmith performed a set on the Today show, and footage has emerged of frontman Steven Tyler shoving away a fan for attempting to take a selfie with him. The clips shows the rock icon walking into Today's studio, when an overzealous fan bursts through the security barrier and grabs him while holding his phone for a photo. Visibly agitated, Tyler angrily and immediately pushes him away. Tyler then responded to the footage on Twitter, telling followers: "No time, bro-this is LIVE TELEVISION! Come to the show if you want an intimate experience." - Billboard/New Musical Express, 8/17/18......

Eric Clapton announced on Aug. 17 that he will release his first full-length Christmas album, Happy Xmas, on Oct. 12 via Bushbranch Records/Surfdog Records. The album's 14 tracks are a mix of yuletide standards -- including "White Christmas," "Silent Night," and "Away in a Manger" -- and lesser known holiday tunes. An original new track, "For Love On Christmas Day," will also be featured. Co-produced by Clapton and his longtime music producer Simon Climie, Happy Xmas, is the legendary singer/guitarist's 24th studio album and his first since 2016's I Still Do. - Billboard, 8/17/18...... Over 20 albums recorded by Prince from 1995 to 2010 are now available for streaming across digital music platforms. The 23 albums now available represent a first wave of digital catalog releases, including rare and out-of-print recordings, that include The Gold Experience (from 1995), Emancipation (1996), Musicology (2004) and more. Anthology, which was assembled and curated with the Prince estate and comprises tracks from the era, is also available for streaming. The posthumous reissue campaign comes after Prince's estate and Sony Music Entertainment announced in June an exclusive distribution agreement that covers 35 of the icon's previously-released efforts. Other titles from 1978-2015 will be re-issued in years to come. - Billboard, 8/17/18...... Neil Diamond says he's "doing pretty well" after his announcement in January that he was retiring from the road due to being diagnosed with Parkinson's disease. "I take my meds. I do my workouts. I'm in pretty good shape. I'm feeling good. I want to stay productive. I still have my voice. I just can't do the traveling that I once did, but I have my wife there supporting me (and) friends," he told The Associated Press on Aug. 16. "It does have its challenges, but I'm feeling good and I feel very positive about. I'm feeling better every day," the 77-year-old added. "Just dealing with it as best I can, and just keep the music coming." On Aug. 17, Diamond released Hot August Night III a live concert 2 CD/DVD set chronicling his return to the Greek Theatre in Los Angeles in Aug. 2012. The 2-hour+ performance featuring 33 songs celebrated the 40th anniversary of his original Hot August Night live album, also recorded at the Greek in August 1972. "It brings back memories -- very deep, loving and warm memories," he said of his performance. "Playing there and doing music relating to the audience, it was special. It's a special experience for me," Diamond says. He adds he re-watched the 2012 footage recently as it was edited for the new release, and he calls it "one of the best live performances that I've done and I'm proud of it." Diamond says he's not sure he can perform more than one song at the moment "but I think I can and I will give it a try at some point." "I'm glad to still be around," he says. "The fact that I'm still singing well is a bonus and I hope to continue doing it, but in a format that I can handle." - AP, 8/16/17...... Elvis Presley fans held their annual silent vigil in Memphis, Tenn., during Elvis Week during the third week of August. During the candlelight vigil on Aug. 15-16, solemn mourners moved slowly past his resting place in the Meditation Garden at his former home, Graceland, to remember the King of Rock and Roll on the 41st anniversary of his death. Attendance at the vigil was lighter than during last year's 40th anniversary vigil, but security remained tight. Presley died Aug. 16, 1977. Graceland now draws about 500,000 visitors annually. - AP, 8/15/18......

John Travolta and Olivia Newton-John, the co-stars of the 1978 film version of the smash musical Grease, reunited on Aug. 15 at the Samuel Goldwyn Theater in Beverly Hills, Calif. for a special 40th anniversary screening and Q&A celebrating the film sponsored by the Academy of Motion Picture Arts and Science. Newton-John, wearing a pink shirt, matching sneakers and a white suit for the landmark occasion, was all smiles at the event, while Travolta, dressed in jeans and a black blazer, couldn't resist busting out some dance moves on the red carpet. They were joined by movie's director, Randal Kleiser, and costars Didi Conn, who played "Beauty School Dropout" Frenchie, and Barry Pearl, who played fellow T-Bird Doody. - Billboard, 8/17/18...... A new biography of late Beatles producer George Martin claims that Sir George was "frozen out" when the iconic rock quartet recorded their 1968 double-LP The Beatles (aka "The White Album"). Author Kenneth Womack claims a "cold war" broke out between Martin and the band with Martin speaking "only if he was called on by The Beatles." Gathering accounts from sound engineers and tape operators who worked on the White Album sessions, the biography also claims that Martin would turn up to the sessions with "a large stack of newspapers and a giant bar of chocolate," sitting at the back of the studio. Womack argues that the reasons behind the "freezing out" of Martin, known as the "fifth Beatle" due to his significant influence in producing all of the Beatles albums, were two-fold: the uncertainty caused by the death of Beatles manager Brian Epstein and an article in Time magazine which credited Martin as the mastermind behind the Beatles' seminal album, Sgt. Peppers. "They didn't take very well to that and let him knowI do think this was the beginning of the struggle over 'who's the genius behind the Beatles?'," Womack writes. The biography, Sound Pictures: The Life of Beatles Producer George Martin, the Later Years, 1966-2016, hits stores Sept. 4. - New Musical Express, 8/19/18...... Tom Waits made a rare public appearance at a Jack White concert in San Francisco on Aug. 16. "Tom waits came to Jack White's performance in San Francisco and made all the musicians in the band confirm and pay testament to their love of the religion of music," a post on White's @officaljackwhitelive Twitter account says. "He also stole jacks watch. A million thanks and tributes to Saint Tom from Jack and the band." It was the first public apparance by Waits since he duetted with Mavis Staples in Sept. 2017. Prior to that, Waits appeared on David Letterman's late night talk show in 2015, shortly before the long-running show came to an end. - New Musical Express, 8/19/18.
Thursday, August 16, 2018
Aretha Franklin, the definitive female soul singer of the 1960s whose influence on popular music in the latter half of the 20th century cannot be overstated, died on Aug. 16 after a battle with pancreatic cancer. She was 76. "It is with deep and profound sadness that we announce the passing of Aretha Louise Franklin, the Queen of Soul," her longtime publicist Gwendolyn Quinn said in a statement. "(She) passed away on Thursday morning, August 16 at 9:50 a.m. at her home in Detroit, MI, surrounded by family and loved ones.... (her) official cause of death was due to advance pancreatic cancer of the neuroendocrine type, which was confirmed by Franklin's Oncologist, Dr. Philip Phillips of Karmanos Cancer Institute in Detroit, MI." The statement continues: "In one of the darkest moments of our lives, we are not able to find the appropriate words to express the pain in our heart. We have lost the matriarch and rock of our family... Thank you for your compassion and prayers. We have felt your love for Aretha and it brings us comfort to know that her legacy will live on. As we grieve, we ask that you respect our privacy during this difficult time." Born on March 25, 1942, in Detroit, Aretha was one of five children of Rev. C.L. Franklin, himself a well-known figure in gospel music, having released over 70 regularly-selling albums of recorded sermons on the Chess Records label. As a child she sang with her brothers and sisters in the choir of her father's New Bethal Baptist Church, and upon turning 14 joined her dad on his evangelistic tours, gaining a reputation as a remarkable soloist with his choir. After turning 18, Aretha was encouraged to broaden her musical horizons by adding blues songs to her repertoire, and moved to the East coast to try the pop market. Aretha was auditioned by John Hammond of Columbia Records, who signed her to a contract but the label seemed not to know how to produce her, or what type of material she was best equipped to handle. In the winter of 1966 Aretha left Columbia for Atlantic Records, which had a better track record of producing blues and soul artists, and Atlantic head Jerry Wexler immediately took her to the legendary Muscle Shoals studios where he produced her first hit, "I Never Loved a Man (The Way I Loved You)" (#9 pop, #1 R&B), a song that unleashed the incredible fire and passion of her voice and became a gold record. That song almost single-handedly changed the course of soul music, and Aretha was dubbed "Lady Soul," a title that has never been contested. Her string of hits in the closing years of the 1960s included "Respect" (#1 pop, #1 R&B), "Baby I Love You" (#4 pop, #1 R&B) and "I Say a Little Prayer" (#10 pop, #3 R&B), and her albums sold consistently.

Overseas, she was never quite able to equal her success in America, however her 1968 European tour was considered a complete triumph, and produced the live LP Aretha in Paris. In 1968, "Think" (#7 pop, #1 R&B) became her first self-composed million-seller, and she began to start writing and helping to produce her own material, though the main production duties continued to be trusted veteran Atlantic poducers Wexler, Tom Dowd and Arif Mardin. As the '70s arrived, Aretha's personal problems (in 1968 she was arrested for reckless driving and again in 1969 for disorderly conduct, also around this time she was rumored to be drinking heavily) forced her into semi-retirement, and for about 18 months her apparently lukewarm interest in her career was an open secret. However she was coaxed back into regular recording and touring, though rarely outside the U.S. Her hits continued, giving her more million-sellers than any other woman in recording history until her record was recently broken by rapper/singer Nicki Minaj. "Bridge Over Troubled Water" (#6 pop, #1 R&B), "Spanish Harlem" (#2 pop, #1 R&B), "Rock Steady" (#9 pop, #2 R&B), and "Day Dreaming" (#5 pop, # 1 R&B), became huge hits at the start of the decade, and during that time she gave birth to her fourth son, Kecalf, and married actor Glynn Turman in 1978. Although she appeared to be searching, sometimes aimlessly, during this time, she nevertheless had high points with the acclaimed albums Spirit in the Dark (1970), Live at Fillmore West (1971), and Young, Gifted and Black (1972). Her next effort, the pure gospel Amazing Grace (1972), would be her last with Wexler at the helm (and became one of the best-selling gospel albums of all time). In the late '70s, a bad experience while flying resulted in a phobia that curtailed her touring, and her upredictability would begin to dog her career. In 1980, she left Atlantic for Arista Records, and her first two albums for that label were produced by Arif Mardin, and each included an old soul standard as well as glossier MOR material.

Aretha appeared in The Blues Brothers movie, singing "Respect" and "Think," and her version of Sam and Dave's "Hold On, I'm Comin'" earned her a Grammy for Best R&B Vocal Performance, Female. However another series of personal tragedies, which included an attack on her father during a robbery which later resulted in his death, would halt her commercial comeback. In 1982, she moved back to the Detroit area where she remained for the rest of her life, and in 1985 she came back into the public eye with the hit album Who's Zoomin' Who, which spun off three hit singles -- the title track, "Freeway of Love" and "Sisters Are Doin' It For Themselves." Her newfound pop crossover success continued with 1986's Aretha, which included the Top 30 "Jimmy Lee" and a version of the Rolling Stones' "Jumpin' Jack Flash" produced by and featuring Keith Richards. In 1987, she scored another No. 1 hit, "I Knew You Were Waiting (for Me)," a duet with George Michael. Subsequent albums were less popular, though her 1987 LP One Lord, One Faith, One Baptism was a critically acclaimed and Grammy-winning effort featuring Mavis Staples and the Rev. Jesse Jackson. Though the title track of 1989's Through the Storm was a hit duet with Elton John, the album peaked at No. 55 on the Billboard Hot 200. 1991's What You See Is What You Sweat would be the lowest chart debut of any album of her career.
In 1987, Aretha became the first woman to be inducted into the Rock and Roll Hall of Fame, and in 1993 she starred in her own television special, Duets, which featured collaborations with a number of current pop stars, including Bonnie Raitt, Elton John, Smokey Robinson, George Michael and Rod Stewart. Subsequent honors include the famed Apollo Theater's hall of fame and the GMA Gospel Music Hall of Fame. A Kennedy Center honoree in 1994, Aretha was bestowed the Presidential Medal of Freedom in 2005. Aretha charted 73 hits on the Billboard Hot 100, the most of any female artist and ninth-most of all artists. Dealing with health issues in recent years, Aretha denied she was suffering from rumored pancreatic cancer when she underwent surgery in 2010 for an undisclosed illness. In 2017 she canceled a series of concerts citing "doctor's orders," and her last public performance was on Nov. 2, 2017 for the Elton John AIDS Foundation in New York. The mother of four sons, Franklin was married twice: to her former manager Ted White and actor Glynn Turman. "I'm absolutely devastated by Aretha's passing," said Clive Davis, who signed Aretha to his Arista Records in 1980, on Twitter. "She was truly one of a kind. She was more than the Queen of Soul. She was a national treasure to be cherished by every generation throughout the world. Apart from our long professional relationship, Aretha was my friend. Her loss is deeply profound and my heart is full of sadness." Funeral arrangements will be announced in the coming days. - Billboard/The Rolling Stone Encyclopedia of Rock, 8/16/18.
Wednesday, August 15, 2018
A special vigil for Aretha Franklin was held before dawn on Aug. 15 at New Bethel Baptist Church in her home town of Detroit, the church where her father was once a pastor. Franklin, 76, was widely reported to be in critical condition and near death on Aug. 12, and her family is asking for prayers for the legendary "Queen of Soul" who has battled several health problems over the past years, struggling with weight issues and also being a previous chain smoker. The prayers come one day after her good friends Stevie Wonder and the Rev. Jesse Jackson visited the ailing singer at her home, along with her ex-husband, actor Glynn Turman. Franklin announced earlier in 2018 she was canceling planned concerts after she was ordered by her doctor to stay off the road and rest. Fans, friends and musicians influenced by Franklin offered support to the iconic singer when news broke that she was gravely ill, including Rod Stewart, Mariah Carey, Chaka Khan and Tyler Perry. At her concert in Detroit on Aug. 13 with Jay-Z, Beyoncé dedicated her show to Franklin and thanked her for "her beautiful music." It was revealed on Aug. 14 that a tribute concert to Franklin's six-decade career is planned for November at Madison Square Garden in New York. The concert is being spearheaded by one of Franklin's longest supporters, Sony Music Chief Creative Officer Clive Davis. - AP/Billboard, 8/15/18......
The Kinks announced on Aug. 15 they will release a a 50th-anniversary edition of their iconic 1968 album The Kinks Are The Village Green Preservation Society on Oct. 26. While not a commercial success when it was initially released, the album is now considered one of the most influential albums from the seminal British rock band's catalog and included the singles Starstruck" and "The Village Green Preservation Society," both which failed to chart in the US. The album features timeless songs written by frontman Ray Davies about growing up in the UK and the decline of national culture and its traditional ways through wit, sadness and regret. The 50th-anniversary edition will include previously unreleased tracks like "Time Song," which was only heard by the public once at a live performance in 1973. A deluxe box set of VGPS will include extra sleeve notes, interviews, photographs and stories of the album's production, release and cultural impact. - Billboard, 8/15/18...... John Lennon's assassin Mark David Chapman is scheduled to go before New York's parole board during the fourth week of August, in what will be his 10th attempt to win his freedom. Chapman, 63, is serving a 20 years to life sentence in the Wende Correctional Facility in western New York after being convicted of shooting and killing Lennon outside his Manhattan Dakota apartment on Dec. 8, 1980. Chapman was last denied parole in 2016, with the board noting he has since described the murder as "selfish and evil." The board determined that Chapman should remain behind bars, in part because of the premeditated and "celebrity-seeking" nature of the crime. A decision on his latest hearing is expected within two weeks. - AP, 8/15/18...... In other Beatles-related news, Paul McCartney released the third single from his upcoming album Egypt Station, "Fuh You," on Aug. 15. "Fuh You" sees the singer taking more of a pop direction than the first two singles, "I Don't Know" and "Come On To Me," and features an irresistibly catchy chorus, funky bass riffs, and violins. The buoyant song tells a raunchy love story, focusing on a man's strong desire for a woman who he wants to, you know, "fuh." "With this one I was in the studio with Ryan Tedder whereas the rest of the album has been made with Greg Kurstin. We were just thinking of ideas and little pieces of melody and chords and the song just came together bit by bit," McCartney said in a press release. Macca also released the full tracklisting from the 16-track LP, which features such titles as "Opening Station," "Happy With You, "Who Cares," "People Want Peace," "Back in Brazil" and "Caesar Rock." Sir Paul has taken a hands-on approach to promoting Egypt Station, with secret shows in London and at Liverpool's famous Cavern Club where the Beatles first made their name. Earlier in August, the CBS television announced it will air a one-hour special, Carpool Karaoke: When Corden Met McCartney Live From Liverpool, on Aug. 20. - Billboard, 8/15/18...... Elsewhere on the Fab Four front, a restored version of John Lennon and Yoko Ono's 1972 film Imagine and the accompanying documentary is returning to UK cinemas on Sept. 18. The movie, which includes the music video of the titular title track, will feature 15 minutes of unreleased footage in the new version. It's expected that the new footage will include clips of Lennon performing with his former Beatles bandmate George Harrison, as well as frequent bassist Klaus Voormann. The soundtrack for the film, which features every song on the 1971 Imagine album, has also been remixed. - New Musical Express, 8/15/18...... Meanwhile, Ringo Starr celebrated the 56th anniversary of John Lennon, Paul McCartney and George Harrison asking him to join the Beatles on Aug. 15 by taking to Twitter with a sentimental post. "56 years ago Wednesday, 15 August John Paul and George invited me to become part of the Beatles it was a great day for me peace and love," Ringo tweeted. It has also been announced that cars formerly owned Paul McCartney and John Lennon will be auctioned in the US in September. McCartney's 1965 Mini Cooper S DeVille was one of four ordered for each Beatles member by their manager, Brian Epstein, in 1965. Lennon's 1979 Mercedes E 300, his last car, will also be put up for sale at the Worldwide Auctioneers Auburn Auction on Sept. 1. Meanwhile, John's son Sean Ono Lennon and Paul's son James McCartney have shared a selfie of themselves together on Instagram. Sean, the late singer's 42-year-old son, captioned the photo simply with "Peekaboo.." It can be viewed at Sean's Instagram account, sean_ono_lennon. - NME, 8/15/18......

In a new interview with Rolling Stone, Phil Collins revealed that he's open to a reunion with his iconic prog-rock band Genesis -- if his 17-year-old son Nic Collins is sitting in for him on drums. "I wouldn't say there isn't not a possibility. Me, Mike [Rutherford] and Tony [Banks] are pretty close still. I can't imagine what it would be like if I didn't play the drums, but anything is possible," Collins said. Collins says that he spoke to Rutherford and Banks when they saw his show in London last summer. "They both were raving about Nic," says Collins. "Mike made the appropriate comment of, 'He just gets it. He just gets what is needed and what is required and why you're doing this for that song.' I thought that was a wonderful thing to say. He was 16 at that point. I think that, yeah, if we did anything, I think it would have to be with Nic on drums, because I don't think I'm capable of it. I think their opinion of Nic is high enough for them to take him on board as part of the band.... I did mention to Tony very quietly if we did anything again it would be with Nic on drums. He kind of didn't say no. But I'm not sure if he heard me or not." - Rolling Stone/Billboard, 8/15/18...... It was a head-banging extravaganza down under when more than 450 guitarists gathered at the Sydney Guitar Festival in Australia to perform the AC/DC classic "Highway to Hell" in an attempt to break the Guinness world record for most people playing the same song on the electric guitar at once. Participants used small battery-powered amps while Australian band the Choirboys performed the song onstage. "They were tiny amps but they got the sound happening," festival spokeswoman Tatiana Marchant said. "It was such a great atmosphere." The previous record was 368 guitarists set in India in 2013. It could take Guinness upward of six weeks to verify the Sydney record. - Billboard, 8/15/18...... Records from the classic rock and pop era have dominated the midyear marketplace report compiled by online music retailer Discogs.com. Pink Floyd's Dark Side of the Moon and Michael Jackson's Thriller came in at Nos. 1 and 2 respectively atop the online vinyl/CD/cassette seller's top 30 most popular albums list. All told, Pink Floyd landed five titles in the top 30 -- and four in the top 11 (Wish You Were Here, No. 4; The Wall, No. 7; The Piper At the Gates of Dawn, No. 11) -- tying the Beatles for the most albums in that region. Dark Side of the Moon also landed atop Discogs' lists for most wanted albums, most collected albums and top catalog sales. Other artists among the top 10 of the most popular titles include Fleetwood Mac (Rumours, No. 3), the Beatles (Sgt. Pepper's Lonely Hearts Club Band, No. 5; Abbey Road, No. 8), Dire Straits (Brothers In Arms, No. 6) and Led Zeppelin (IV, No. 9; Led Zeppelin II, No. 10). - Billboard, 8/15/18...... The BBC announced on Aug. 15 that it will not appeal a recent court ruling in favor of singer Cliff Richard who had sued over the U.K. public broadcaster's coverage of a police raid at his home in 2014. The BBC had reported that Richard was being investigated for claims of child sex assault in the past. Richard, who was never charged or arrested, sued for invasion of privacy for naming him and airing helicopter footage of his apartment, which was searched by police as part of the probe. In July a judge awarded the music star an initial £210,000 ($274,000 at the time) in damages, saying that possible further damages for the financial impact on Richard, such as canceled book deals or concerts, would still have to be assessed. The BBC said back then that it would look at an appeal and criticized the court decision as a threat to the freedom of press. - The Hollywood Reporter, 8/15/18...... Aerosmith announced on Aug. 15 it will launch a Las Vegas residency on Apr. 6, 2019 at the Park Theater, the same venue where Lady Gaga will launch her own residency in December. Aerosmith announced 18 shows for April, June and July. Tickets, priced from $75 to $750, go on sale Aug. 24. Promoter Live Nation says the residency will be the "world's first THX Certified live performance presented in L-ISA Immersive Hyperreal Sound." - AP/Billboard, 8/15/18......

After hinting on his Facebook, Twitter, Instagram, YouTube accounts on Aug. 14 that he was planning a comeback of sorts, long-absent former Journey singer Steve Perry released a video on Aug. 15 for "No Erasin'," his first new song on 20 years. The mid-tempo song begins, appropriately enough, with the line, "I know it's been a long time coming," before going into a tale of "love that won't go." The video features Perry performing the song in a studio with a band. Perry also took to his website to explain his absence and announce his new album, Traces, will drop on Oct. 5 via Fantasy/Concord Records. "Years ago, I disappeared. There were many reasons, but mainly my love for music had suddenly left me," Perry writes. "I knew that simply stopping was what I had to do. If music was ever to return to my heart, then and only then I would figure out what to do," he begins. "If not so be it, for I had already lived the dream of dreams. Many years passed. One day, I began sketching some musical ideas with the creative freedom that I was the only one who would ever hear them. One song led to many. My love for music had returned. Then, another beautiful thing happened. I found love. My precious Kellie gave me a life I never knew I had. I lost her December of 2012. I now deeply understand the meaning of: 'It's better to have loved and lost than to have never loved at all.'" Perry is referring to psychologist Kellie Nash, who died of breast cancer after the couple were together only a year and a half. Perry's last album with Journey was 1996's Trial by Fire. In 1998, he recorded "I Stand Alone," a solo song from the soundtrack to the animated film Quest for Camelot. The elusive singer attended Journey's 2017 induction into the Rock & Roll Hall of Fame, but did not perform with the band. It has also been announced Perry will appear on CBS This Morning on Oct. 7. - Billboard, 8/15/18...... Lindsey Buckingham announced on Aug. 14 he will release a 3-disc set of his solo career, Solo Anthology - The Best of Lindsey Buckingham, on Oct. 5 on Rhino Records. The release will highlight Buckingham's career as a 3-time Grammy winning musician, and also be available the following month as a 6-LP vinyl release. Live versions of Fleetwood Mac's "Tusk" and "Go Your Own Way" round out the album, and it will also feature two brand new songs, "Hunger" and "Ride This Road." Buckingham also announced he will embark on a solo 34-city North American tour behind the new release this fall, kicking off in Portland, Ore. on Oct. 7 and wrapping on Dec. 9 in Bethlehem, Pa. Buckingham's solo album and tour follow the announcement that he would not be joining Fleetwood Mac during their own North American run. - Billboard, 8/14/18......

The Guess Who have just finished recording their first new studio album in 23 years, The Future Is What It Used To Be. One of its tracks, "In America," reflects some of the ambivalence have toward their neighbors in the south. "The chorus says, 'In America, you can get anything you want, you can get anything that you need,'" says drummer Garry Peterson, the sole remaining founding member in the current lineup. "It's in the spirit that America's a land of opportunity; If you really want to work hard you can become a rock musician, you can become a brain surgeon, you can become a doctor -- you can become president, if that's really what you want to be. It kind of celebrates that," Peterson adds. Peterson also says the band's No. 1 US single "American Woman" was misrepresented at the time of its release and ever since. "From our perspective we really didn't write it as a protest or a knock on America -- where we've made all our money, in effect, in the Guess Who," the drummer explains. "America made our success. However, coming from a small place like Winnipeg and going on tour, there were all these things that are not prevalent in our world, in Canada at the time. We talk about the ghetto and the war machine; We saw all of this happening before us, and we didn't know what to make of it, and that came out in our song. It's America personified as a woman that we didn't quite know what to make of." The Future Is What It Used To Be's 10 tracks were recorded at Blackbird Studios in Nashville and will drop Sept. 14. In addition to the band, the set also features guest appearances by Tommy Shaw of Styx, Whitesnake bassist Michael Devin and Guess Who founding bassist Jim Kale, who retired from the band before the album was recorded. - Billboard, 8/14/18...... Tower of Power celebrated its 50 years in music on Aug. 13 by stopping by NPR's offices for the latest in its "Tiny Desk Concert" series. The 10 members of the classic funk band performed their latest hit "Soul Side of Town," the title track from their new album, along with other selections. The R&B/jazz group formed in Oakland, Calif., 50 years ago, but they're playing with the same vitality heard in the early days. Vocalist Marcus Scott fronts the group today, but the band's original songwriter and saxophonist Stephen "Funky Doctor" Kupa and bandleader/tenor saxophonist Emilio Castillo continue to write and perform, along with original drummer David Garibaldi. - Billboard, 8/13/18...... Donley Auctions announced on Aug. 9 that it will be auctioning off dozens of items owned by rock icons like Jerry Garcia, Bob Weir, Janis Joplin, Mick Fleetwood and more. There will be a preview event for the collection, which includes Garcia's death certificate and a guitar signed by Weir and is titled "Grateful Dead & Rock & Roll," on Sept. 7 at Donley's headquarters in Union, Ill. The full collection of items being auctioned can be viewed at https://www.proxibid.com/asp/Catalog.asp?aid=147147. - Billboard, 8/10/18......
Randy Newman performed a 28-song set a L.A.'s Hollywood Bowl on Aug. 12. The audience seemed to be just happy to see the legendary singer/songwriter after he canceled a string of dates in Europe earlier this year to undergo urgently needed knee surgery. Newman performed such classic hits as "Leave Your Hat On," Short People," "You've Got a Friend in Me," and "I Love L.A.," along with other favorites. He even name-checked Tom Jones and Joe Cocker as "other geriatric artists" who had done "Leave Your Hat On," while pointing out their cover versions were each "real excited about sex" while his writerly intent was to portray the song's narrator as more "on the fence." - Billboard, 8/13/18...... Elvis Presley's daughter Lisa Marie Presley accused her ex-husband of stealing "millions" from her in Los Angeles Superior Court on Aug. 14. During her testimony, Presley said she believed her estranged husband Michael Lockwood reviewed the postnuptial agreement before he signed it on November 2007. When asked by Lockwood's attorney whether she thought it was fair that Lockwood did not receive any spousal support if their marriage ended, Presley answered, "Correct." "You thought it was fair because you would not have wanted a man who wanted money from you, had you known if he was that way, right?" the attorney asked Presley. "Not true," she answered. At the heart of the legal drama between the feuding exes is whether or not the postnuptial agreement signed by Presley and Lockwood is valid. Presley filed for divorce from Lockwood on June 2016 after 10 years of marriage. They have two twin 9-year old daughters, Harper and Finley. - RadarOnline.com, 8/14/18...... Actress Patricia Benoit, who played Nancy Remington, the sweetheart and eventual wife of Wally Cox's character on the 1950s NBC sitcom Mister Peepers, died at her home in Port Chester, N.Y., on Aug. 12. She was 91. NBC's Mister Peepers, broadcast live from a New York theater for three seasons from July 1952 to June 1955, starred Cox (later the voice of the superhero Underdog and a Hollywood Squares regular) as the mild-mannered Robinson Peepers, a science teacher at Jefferson City Junior High. Benoit's Nancy was a nurse and the object of Peepers' awkward affection. Ms. Benoit also starred as a divorcee on the short-lived 1958 NBC soap opera Today Is Ours and later worked on CBS' As the World Turns as well. - The Hollywood Reporter, 8/12/18...... Morgana King, an acclaimed jazz singer who released dozens of albums but is perhaps best known for portraying the wife of Marlon Brando's Don Vito Corleone in the first two Godfather films, died March 22 of non-Hodgkin's lymphoma in Palm Springs, Calif. She was 87. Ms. King's death had gone unreported until a friend, John Hoglund, wrote about her recently week on Facebook. Ms. King had a music breakthrough in 1964 with her operatic version of "A Taste of Honey," originally composed by Bobby Scott and also recorded by the likes of Herb Alpert and Billy Dee Williams. At the 1965 Grammys, she lost to the Beatles (who also performed "A Taste of Honey" early in their career) in the category of best new artist. Ms. King, who also had a hit with "Corcovado" ("Quiet Nights"), made a comeback with 1973's New Beginnings and recorded her final nine albums for Muse Records. In Francis Ford Coppola's The Godfather (1972), Ms. King as Mama Carmela Corleone dances with Brando and sings "Luna mezz' 'o mare" during the opening wedding sequence. When she didn't want to be photographed in a coffin in the 1974 sequel, Coppola's mother, Italia, doubled for her. She also appeared in Brooklyn State of Mind (1998) with Danny Aiello and on the ABC soap opera All My Children. - Billboard, 8/15/18.
Friday, August 10, 2018
Bette Midler took to Twitter on Aug. 9, which also happened to be the 44th anniversary of the resignation of Pres. Richard Nixon in the wake of the Watergate scandal, to urge her current nemesis Pres. Donald Trump to follow Nixon's lead and resign. "Nixon resigned 44 years ago today," Midler wrote. "Go ahead, Donald! Today's as good a day as any, and he wasn't half the criminal you are!" Midler has been a frequent critic of Pres. Trump, often tweeting her disapproval of his actions. Five years before he became president, Trump tweeted his own jab at Midler, calling her "an extremely unattractive woman" (but) "I refuse to say that because I always insist on being politically correct." - Billboard, 8/9/18...... A Sept. 21 release date has been given to ZZ Top frontman Billy Gibbons' upcoming solo album, The Big Bad Blues. An 11-track collection of Gibbons originals and covers of blues classics by the likes of Muddy Waters and Bob Diddley, the set takes a different stylistic tact than Gibbons' previous solo effort Perfectamundo, which had an African-Cuban flavor. Gibbons says that the unusual release was a "surprising success," and Concord Records chief John Burk suggested Gibbons "return to some of your blusier roots" on the next LP, which Gibbons says he immediately agreed with. Three weeks after the release of The Big Bad Blues, Gibbons will hit the road for a 24-city US tour behind the new album starting in Riverside, Iowa, on Oct. 13 with a nice little outfit" that includes drummer Matt Sorum (Guns N' Roses, The Cult, Velvet Revolver). The tour wraps on Nov. 18 at the Troubadour in Hollywood. Meanwhile, Gibbons and ZZ Top will continue on the road through August, and he says the band is planning a 50th anniversary celebration in 2019. - Billboard, 8/9/18......

There are rumors that AC/DC are working on new music with their former frontman, Brian Johnson, and their ex-drummer, Phil Rudd, after the pair were recently spotted together in Vancouver. Johnson voluntarily left the band in 2016 after suffering hearing loss, before being replaced by Axl Rose. Rudd, meanwhile, departed in 2015 after a string of publicized legal problems, and was replaced by Chris Slade for the band's Rock or Bust World Tour. AC/DC have recorded all their albums in Vancouver over the last two decades, and Johnson and Rudd were spotted outside the city's Warehouse Studios, where it's thought the other members of AC/DC are working on a new LP. - New Musical Express, 8/8/18...... Hall & Oates are among the artists who are releasing a classic album from their catalog on pink vinyl to benefit the cancer charity Gilda's Club NYC. The limited edition pink vinyl LPs will be available at retailers across the country from Sept. 25 to Oct. 26, and can be ordered at bullmoose.com. Gilda's Club NYC is named after famed Saturday Night Live comedian Gilda Radner, who passed away in 1989, and has raised over $200,000 for cancer patients and their caretakers to date. - Billboard, 8/9/18...... Cher has just announced her upcoming album of ABBA covers, Dancing Queen, will drop on Sept. 28. Cher, who appears in the Mamma Mia! sequel currently in theaters, says she decided to record the LP after being reminded again "of what great and timeless songs" ABBA wrote. "The songs were harder to sing than I imagined but I'm so happy with how the music came out. I'm really excited for people to hear it. It's a perfect time," Cher says. Fans who pre-order the 10-track album at wbr.ec/dancing queen will instantly receive Cher's version of "Gimme! Gimme! (A Man After Midnight)." - Billboard, 8/9/18...... A cover of classic rockers Toto's 1982 single "Africa" by the alternative rock band Weezer has reached No. 1 on Billboard Alternative Songs chart, 35 years after Toto's original climbed to the top of the Billboard Hot 100 pop singles chart. Weezer was inspired to record the song by an online campaign to get the band to cover it after a teen Weezer fan heard Toto's original on Netflix's Stranger Things. To return the favor, Toto has recorded a cover of Weezer's "Hash Pipe" and has just made the song available for streaming. The success of Weezer's "Africa" has also sparked other "Africa" covers, including a bizarre one by the jokey black metal band Woods of Trees, and a Burger King in North London has announced it will play the song all day at the restaurant after a campaign to do that received 1000 retweets. During an Aug. 8 Weezer concert in Los Angeles, pop music parodist "Weird Al" Yankovic even made a surprise to join Weezer for an accordian-spiked version of the song. - Billboard, 8/8/18......
During a recent interview on SiriusXM's Beatles Channel, Aerosmith guitarist Joe Perry seemingly confirmed his iconic hard rock band will celebrate its 50th anniversary in 2019 with a residency in Las Vegas. "We're going to be doing a residency in Vegas starting next spring," Perry said. "What we want to do is something that I haven't seen before just downsizing our live show, just playing in a smaller place. We want to do something different. We're in the middle of the production now. What we're talking about is having an experience that you wouldn't be able to see on a regular Aerosmith tour," he added. Aerosmith is expected to announce the full details of the residency, which Perry says he's quite excited about, on Aug. 15 with the band performs on NBC's Today show. Meanwhile, a van used by Aerosmith has just been discovered in a Massachusetts forest during the filming of the popular antiques reality show American Pickers. Hosts Frank Fritz and Mike Wolfe stumbled upon the 1964 American Harvester Metro van while filming a new episode, and its authenticity has been confirmed by former Aerosmith member, Ray Tabano, who was with the band early on when it traveled New England playing to smaller crowds. The owner of the property in Chesterfield, Mass., about 100 miles west of Boston said the van was there when he bought the land from someone with a connection to Aerosmith. The pickers paid $25,000 for the dilapidated vehicle, with Wolfe noting it is "a piece of American rock and roll history." - New Musical Express/AP, 8/10/18...... After Paul McCartney filmed a segment for CBS late night host James Corden's "Carpool Karaoke" series in June showing the Beatles icon and Corden riding around in McCartney's icon's hometown of Liverpool and the 23-minute clip became so popular, CBS has announced it will air a one-hour special, Carpool Karaoke: When Corden Met McCartney Live From Liverpool, later in August. Featuring never-before-seen footage, the special will air in prime time on the network on Aug. 20 at 8 p.m. EST/PST. Meanwhile, McCartney took to Twitter on Aug. 6 to share a photo of himself recording his upcoming album Egypt Station at London's Abbey Road Studios. The photo depicts Paul putting the finishing touches on the LP at the edge of a sound board and empty pages of sheet music waiting to be filled. Egypt Station is due on Sept. 7. - Billboard, 8/7/18...... The estate of Michael Jackson and Sony Music have announced a celebration for what would have been Jackson's 60th birthday on Aug. 29 will be held on that evening at the Mandalay Bay hotel in Las Vegas. The "Michael Jackson Diamond Birthday Celebration in Las Vegas" will kick off with an early evening performance of "Michael Jackson One" by Cirque du Soleil, followed by an exclusive after-party at Daylight Beach Club. Jackson fans from around the world are expected to flock to the celebration, which is expected to be attended by Jackson's children Paris and Prince Jackson as well as his brothers, Jackie, Marlon and Tito Jackson. There is no word yet on whether Sony plans to release or reissue any Jackson material around the birthday. - Billboard, 8/6/18......

Stevie Nicks will be returning to the FX series American Horror Story this fall as it premieres its eight season, dubbed American Horror Story: Apocalypse. Ryan Murphy, the creator of the horror anthology series which will be in its eight season, tweeted on Aug. 8 that Nicks and previous cast members including Taissa Farmiga and Gabourey Sidibe will be together again and he's "so thrilled." The new season will be a crossover between American Horror Story: Murder House and American Horror Story: Coven, which Nicks guest-starred on back in 2014. The cast also includes Jessica Lange, Evan Peters, Sarah Paulson, Cody Fern and Emma Roberts. American Horror Story: Apocalypse premieres Sept. 12 at 10 p.m. ET on FX. In other Fleetwood Mac-related news, Mick Fleetwood made an appearance at the Sunset Marquis Hotel in Los Angeles on Aug. 4 to showcase a selection of his favorite music photographs, which included candid snapshots of the likes of Keith Richards, John Lee Hooker and Nicks. In 2016, the drummer and avid photography hobbyist teamed up with the Morrison Hotel Gallery to open a gallery space inside his Maui-based restaurant, Fleetwood's General Store, which features a rotating array of fine art music photography. Fleetwood was in L.A. rehearsing for the upcoming Fleetwood Mac tour, which will feature Mike Campbell of Tom Petty and the Heartbreakers and Neil Finn of Crowded House. "(They're) both really credible gentleman and really talented," Fleetwood told Billboard. "We are a week into rehearsals and it's going really well and we're looking forward, in true Fleetwood Mac style." - Billboard, 8/7/18...... Dionne Warwick is denying a claim in the new Whitney Houston biopic Whitney that Warwick's sister Dee Dee abused and molested Houston, who was also Warwick's niece. Whitney contains allegations that both Houston and her half-brother Gary were molested by her cousin, Dee Dee Warwick, the sister of soul singer Dionne. "I have tried to refrain from responding to that," Warwick told Larry King in a new interview. "First of all, it's totally hogwash. My sister would never, ever have done anything to do any harm to any child, especially within our family. And for those lies to be perpetuated in this so-called documentary film [Whitney], I think it's evil." Whitney's mother Cissy Houston has also questioned the allegations made by the documentary. Whitney Houston died on Feb. 11, 2012, after drowning in a hotel bathtub. - NME, 8/6/18...... The death of Superman actress Margot Kidder has been ruled a suicide by authorities in Montana, where the 69-year-old's lifeless body was discovered in her home on May 13. At the time, Kidder's manager, Camilla Fluxman Pines, said Kidder died peacefully in her sleep, however on Aug. 8 a statement released by Park County coroner Richard Wood said that the actress "died as a result of a self-inflicted drug and alcohol overdose" and that no further details would be released. Kidder struggled with mental illness much of her life, and it was made worse by a 1990 car accident that left her in debt and led to her using a wheelchair for almost two years. Kidder and the late Christopher Reeve starred in four Superman movies between 1978 and 1987. She also appeared in The Great Waldo Pepper with Robert Redford in 1975, Brian De Palma's Sisters in 1973 and The Amityville Horror in 1979. "It's a big relief that the truth is out there," Kidder's daughter Maggie McGuane said. "It's important to be open and honest so there's not a cloud of shame in dealing with this." Kidder's death is one of several high-profile suicides in 2018 that include celebrity chef Anthony Bourdain and fashion designer Kate Spade. - AP, 8/8/18......
Former NSYNC pop boy band member Lance Bass is set to meet with bosses of cable TV's HGTV after the U.S. lifestyle channel outbid him for the iconic home shown in the opening and closing scenes of the '70s sitcom The Brady Bunch. Bass, 39, says he isn't holding any grudges after losing out on purchasing the property in Studio City, Los Angeles, which the HGTV producers say they intend to restore to its 1970s form inside and out this month. Bass has reportedly offered to host a show from the house, and HGTV producers say they are keen to involve him in a new HGTV series centered around the restored house. Bass had initially expressed outrage he lost out on the house, claiming he had already agreed on a deal with the seller, but was then outbid. However, he softened his views when he found out the identity of the buyer, tweeting "HGTV??! Aw man. I d be pretty upset if it were anyone else, but how can you be mad at HGTV? My television is stuck on that channel." HGTV bosses, who purchased the home for $3.5 million -- almost twice the asking price of $1,885,000 -- say they plan to send in renovation experts to restore the house to its original glory and then use it to host shows. The previous homeowner, who inherited the home from her grandparents, will be an executive producer on the new show. The Brady Bunch, a sitcom centered around Mike Brady, a widowed architect, his new wife Carol and their large blended family of three sons and three daughters, ran from 1969 to 1974 but has retained its popularity due to syndicated repeats and spin-off shows and movies. - WENN.com, 8/9/18...... Sitcom actress Charlotte Rae, best known as the wise housemother on the popular 1980s sitcom The Facts of Life, died on Aug. 5 in Los Angeles. She was 92. In the early 1960s, the Milwaukee native appeared as Sylvia Schnauzer on the TV series Car 54 Where Are You?, and also worked extensively on Broadway, in Shakespeare in the Park and in summer stock. Her other television work included a year on Sesame Street, and a recurring role on Hot L Baltimore, then a season on Diff'rent Strokes, where her character Mrs. Garrett was born before spinning off on The Facts of Life," for which she earned an Emmy nomination. She was married to composer John Strauss, with whom she had two sons. - Variety.com, 8/6/18...... David Stein, a longtime associate of promoter and producer Sid Bernstein, died in a Long Island hospital on Aug. 5 following complications from surgeries among other existing health challenges. He was 70. In the late 1960s and early '70s, Stein worked alongside Bernstein, who is best known for bringing bands like the Beatles, the Rolling Stones and the Kinks to the United States. Stein was involved in several projects while working with Bernstein, such as making the deal for the famous DJ Bruce, the top 40 disc jockey also known as Cousin Brucie, to move from the station WABC to WNBC. His final project with Bernstein involved planning the promoter's trip to Edinburgh, where he plotted to obtain the U.S. management rights for the Bay City Rollers with plans to launch the band stateside by premiering its new single "Saturday Night" on the debut episode of a new Howard Cosell-hosted show called Saturday Night Live on ABC. He also founded a vinyl (and later CD) buying and selling business called Record Gems and briefly ran his own record label, All The Best. - Billboard, 8/6/18.
Sunday, August 5, 2018
Rush frontman Geddy Lee has announced he'll be releasing a new book detailing the history behind his massive collection of 250 bass guitars. Geddy Lee's Big Beautiful Book Of Bass will be published by Harper Collins and also feature interviews from famous bassists like John Paul Jones, Adam Clayton, Bill Wyman, Les Claypool and Bob Daisley. It will hit stores on Dec. 4. - Billboard, 8/2/18...... As it prepares to celebrate its 50th anniversary in 2020, Aerosmith has signed a management deal with Larry Rudolph's ReignDeer Entertainment/Maverick group. Rudolph, who also manages Britney Spears and Pitbull, has handled Aerosmith frontman Steven Tyler's solo career since 2014 and took on the whole band recently. While Aerosmith has yet to announce any 50th anniversary celebrations, guitarist Joe Perry said in an April interview that "In 2019 we will be closing in on our 50th anniversary, so we are planning some dates and a tour to celebrate that. Right now we are pretty much laying low and finishing up some solo things before we start that." The band will be part of the Today show's Citi Concert Series on Aug. 15. Their last studio album was 2012's Music From Another Dimension. - Billboard, 8/3/18......
The Rolling Stones have wrapped the second leg of their European No Filter tour with 14 more sellouts to lead Billboard's Hot Tours roundup for the week ending Aug. 4. The Stones kicked off the 12-city leg on May 17 at Dublin's Croke Park and concluded at PGE Narodowy in Warsaw, Poland, on July 8, grossing $117,844,618 with over 750,874 tickets sold. The Warsaw show also featured a guest appearance by James Bay for a performance of "Beast of Burden." Meanwhile, the band have teamed up with BMG and Universal to curate Confessin' the Blues, a 2-disc compilation of classic blues tracks that have inspired their career. Appropriately kicking off with Muddy Waters' "Rollin' Stone," the 42-track collection also features the likes of Chuck Berry, B.B King, Eddie Taylor, Jimmy Reed, Bo Diddley and more. Frontman Mick Jagger has noted his love for the blues genre, saying "The first Muddy Waters album that was really popular was Muddy Waters at Newport, which was the first album I ever bought." Artwork for the release was created by Stones guitarist Ronnie Wood himself, which he says "depicts the raw passion and emotion the blues artists channelled into their music." - Billboard/New Musical Express, 8/3/18...... Tom Petty has become the first act to posthumously hit the top of the Billboard Adult Alternative Songs airplay list with "Keep a Little Soul (Outtake, 1982)," the first single from his upcoming 60-song box set An American Treasure. "Soul," originally recorded during the sessions for his 1982 album Long After Dark, is Petty's eighth Adult Alternative Songs top 10 appearance (solo and with the Heartbreakers). Petty died on Oct. 2, 2017 of mixed drug toxicity at age 66. - Billboard, 8/3/18...... Rocker and longtime political activist Graham Nash says it was an easy call for him to participate in the upcoming "Lantern Tour: Concerts for Migrant and Refugee Families," a five-date outing starting Oct. 23 that will feature artists such as himself, Emmylou Harris, Jackson Browne and Mary Chapin Carpenter who support the struggle to support migrant families seeking refuge as a result of Pres. Donald Trump's zero tolerance policy. "In my heart, and as a father, the thought that children of any age are being separated from their parents or guardians under great emotional stress, panic and fear is abhorrent to me," says Nash, 76. "We are better than this, and we must stand up against this sad affair." Nash says he has known many of the artists on the tour for decades, and "I respect them all... I'm delighted to have been asked to get involved and raise funds and awareness of this human problem and to help in some small way. Let our voices be heard that our humanity is at stake." All proceeds from the tour will benefit the Women's Refugee Commission. - Billboard, 8/3/18......

The world premiere of the new PBS Dionne Warwick documentary Dionne Warwick: Then Came You took place on Aug. 1, and the 77-year-old pop singing legend says that she "feels like I've truly been blessed." "I've been fortunate enough to have people who have been loyal over the years to me and have enjoyed the music I've given them, as I have. I always say things happen the way they're supposed to happen, and here I am," she added. Then Came You was produced by TJ Lubinsky, whose grandfather Herman Lubinsky recorded Warwick's first background session in the 1940s for his Savoy Records label, and is part of the PBS series My Music. Then Came You features some of Warwick's most popular hits throughout her five-decade career, as well as interviews with those close to Warwick, including Barry Manilow, Gladys Knight and Smokey Robinson. - The Hollywood Reporter, 8/3/18...... The Band musician Levon Helm's eastern Arkansas home was added to Arkansas' Register of Historic Places on Aug. 1 by the state's Historic Preservation Program's review board. University of Central Arkansas interior design instructor Ann Ballard Bryan and her students worked to acquire the historic designation, and also organized a fundraiser to help cover restoration costs for the Helm house. Work began in April. Helm was a singer, drummer and mandolin player for The Band, which backed Bob Dylan in the 1960s and went on to record 10 studio albums. - AP, 8/3/18...... A remix of Diana Ross's 1980 hit "I'm Coming Out" called "I'm Coming Out/Upside Down 2018" has topped Billboard Dance Club Songs chart for the week ending Aug. 4. The medley, remixed by Eric Kupper, Chris Cox and StoneBridge, among others, follows another remixed Ross classic, "Ain't No Mountain High Enough 2017," which led the Jan. 20-dated Dance Club Songs list. "Thank you, thank you, thank you, for so many blessings," the pop/soul icon said upon hearing the news. - Billboard, 8/2/18...... Bob Dylan was among the headliners of the 22nd annual Fuji Rock Festival in Niigata, Japan on July 27-29. The overall strong lineup also included hip-hop star Kendrick Lamar, Post Malone, N.E.R.D., Jack Johnson, Vampire Weekend, Skrillex and Johnny Marr. Dylan played a number of iconic tracks from his canon, including "Simple Twist of Fate, "It Ain't Me Babe, "Highway 61 Revisited," "Don't Think Twice," "It's All Right, "When I Paint My Masterpiece, "Desolation Row, "Ballad of the Thin Man," and "Blowin' in the Wind. This year the Fuji Rock festival made a huge leap forward technologically with YouTube live streaming the celebration on two channels. As each channel broadcast nine performances, that meant 54 of the roughly 200 performances were accessible in real time around the world. - Billboard, 8/1/18...... Country icon Dolly Parton has announced her Dollywood amusement park in east Tennessee will be opening a $37 million expansion in 2019. Called Wilwood Grove, the expansion will include six ride attractions, featuring a suspended family roller coaster called The Dragonflier, as well as various indoor and outdoor play areas for families. In 2013 Dollywood committed to a $300 million over a 10-year period. - AP, 8/3/18......
In support of the current #MeToo and Black Lives Matter movements, Ann Wilson of Heart has recorded a cover of Lesley Gore's 1963 classic "You Don't Own Me" for her upcoming album Immortal. "I think that ('You Don't Own Me') has come to be way more universal now," Wilson says. "It could be the anthem of anyone who wants respect, anyone at all, not just women. I think we're in a time where we're having a discourse now as a culture about who people really are and how it's important to accept people, and so I thought the song really fits. I think it's really meaningful in today's world." Immortal, which drops on Sept. 14, recorded with original Heart producer Mike Flicker, is Wilson's tribute to friends, colleagues and heroes who have passed away during the past couple of years, including Tom Petty ("Luna"), David Bowie ("I'm Afraid of Americans"), Chris Cornell (Audioslave's "I Am the Highway"), Glenn Frey (the Eagles' "Life in the Fast Lane") and others. "I just wanted to honor these people somehow," says Wilson, who's currently on tour with Jeff Beck, Paul Rodgers and Deborah Bonham. With Heart on a hiatus that began in 2016, Wilson is planning a "Storytellers" style tour behind Immortal this fall and says doesn't rule out a second volume of Immortal at some point. She says "when the time is right (sister) Nancy Wilson and I will get back together and do something again...We just wanted to get out and stretch our wings." - Billboard, 8/2/18...... Gloria Hiroko Chapman, the wife of John Lennon's assassin Mark David Chapman, has revealed that her husband told her he was going to murder the Beatles icon two months before he shot and killed Lennon in New York City. In an interview with the UK paper The Mirror, Hiroko Chapman claimed that Chapman didn't carry out the threat because of his love for her, and says she once told Chapman's parole board "It didn't matter how long Mark was in prison. I would wait for him." Lennon was just 40-years-old when he was shot and killed by Chapman on Dec. 8, 1980 outside the New York home Lennon shared with wife Yoko Ono. Chapman was sentenced to 20 years to life for murdering Lennon. Gloria said that when news came in about the shooting, she knew her husband was responsible. "I knew it was Mark. How did I know? Two months earlier, Mark had travelled to New York. He came home scarred, telling me that to make a name for himself he had planned to kill Lennon. But he said my love had saved him." She also described the incident as "one of the darkest nights of (my) life." Chapman's next parole board hearing, his ninth, is due to be held during the week beginning Aug. 20. During his last parole meeting, Chapman was refused his freedom when officials said he would reoffend. Yoko Ono said after the last hearing, "One thing I think is that he did it once, he could do it again, to somebody else...it could be me, it could be Sean, it could be anybody, so there is that concern." - New Musical Express, 8/4/18...... In other Beatles-related news, a guitar from the band's last ever gig at the Cavern Club in 1963 is being put up for auction. The guitar, an Australian-made Maton Mastersound MS-500 is expected to fetch between £300,000 to £400,000 when it is auctioned in Wilshire, UK in September. It was played by George Harrison throughout the summer of 1963 as Harrison's regular guitar underwent repairs. Once the guitar was returned, it was bought by Roy Barber, a guitarist with Dave Berry And The Cruisers who had a hit with "The Crying Game" in the 1960's. After Barber's death in 2000, the guitar was on display at The Beatles Story museum in Liverpool. It has previously sold at auction in New York for £373,000 in 2015. Other Harrison memorabilia up for auction include a pair customized Ray-Ban sunglasses he wore during the 70's and 80's. They are expected to fetch more than £3000. - NME, 8/3/18...... Elsewhere on the Fab Four front, the location that inspired the Beatles' classic "Strawberry Fields Forever" is being turned into a tourist attraction in Liverpool. John Lennon's sister Julia Baird recently buried a time capsule on the site of the Strawberry Field children's home in the Woolton area of their native Liverpool, as work began to make it accessible to the public and reminiscent of the singer's time their as a young boy. "The plans to open Strawberry Field to the public for the first time," says Julia, "so people can see a unique exhibition about the home, how and why the song was written by John, and allow visitors to explore the grounds as John did as a child -- is very exciting." With £1 million needing to be raised to fund the work, donations can be made at StrawberryFieldLiverpool.com. - NME, 8/1/18...... Michigan rocker and vocal gun rights advocate Ted Nugent reportedly banned guns from a concert he gave at the Berglund Performing Arts Theater in Roanoke, Va., on July 31. According to local radio station WSLS, fans were told in a last minute announcement that they were not allowed to bring their guns into the venue, and it was Nugent and his team who made to decision to ban guns, not the venue itself. The announcement came as a change to prior rules where the venue discouraged guns, but couldn't ban people from bringing them on property. - Deadstate.org, 8/4/18......
Former Genesis frontman and '80s solo star Peter Gabriel has blasted the UK's foreign policy after a number of acts scheduled to play the Womad Festival from countries including Tunisia, Mozambique and India were refused entry to the UK. "The right to travel for work, for education and even for pleasure is increasingly being restricted and often along racial and religious lines," says Gabriel, who co-founded the festival back in 1980, which is described as "The World's Festival" and is known for its eclectic line-ups. Gabriel added that "It is alarming that our UK festival would now have real problems bringing artists into this country [many of whom] no longer want to come to the UK because of the difficulty, cost and delays with visas, along with the new fear that they will not be welcomed... Musicians travel for a living, and almost everywhere I have travelled I have been met with kindness and generosity. Do we really want a white-breaded Brexited flatland? A country that is losing the will to welcome the world?" - NME, 8/1/18...... Jeff Wadlow, the director of such projects as Truth or Dare, Kick-Ass 2 and Cry Wolf, is teaming up with Blumhouse and Sony Pictures to reimagine the '70s ABC series Fantasy Island into a movie. Sony owns the rights to the original series which was created by Gene Levitt and executive produced by Aaron Spelling. The series ran on ABC from 1977-1984 and quickly became a fan favorite. The island drama dealt with dark themes and the supernatural with a little bit of cheesiness as visitors would come to the island to live out their fantasies. - Deadline.com, 8/1/18...... Elvis Presley's daughter Lisa Marie Presley is reportedly fighting hard to enforce the postnuptial agreement she and her ex-husband signed, and is claiming her soon-to-be ex Michael Lockwood is "feigning amnesia or ignorance" and should be seen for the money grab that it is. Presley and Lockwood are set to appear in court in September in their divorce battle. They will be arguing the validity of the postnuptial agreement they signed in 2007, one year into the marriage. Lisa Marie is the sole trustee and beneficiary of the Promenade Trust, which owns 15% interest in Elvis Presley Enterprises. The stake was worth $62,763,382 when the couple signed the postnup, and Lockwood reportedly had a negative net worth due to significant tax and other debts. - TheBlast.com, 8/1/18...... Netflix has acquired the rights for Quincy, the documentary about legendary composer/producer Quincy Jones that was directed by his daughter Rashida Jones and Alan Hicks. Netflix has set a global release for Sept. 21, and will give the film a limited theatrical release as well. Quincy is an intimate look into the life of Jones, who has been a force in music and pop culture for decades, transcending racial and cultural boundaries. - Deadline.com, 8/1/18...... The family of late Playboy founder/publisher Hugh Hefner has just sold off the last piece of the Playboy empire they owned for $35 million. A deal was struck between the Hugh Hefner Trust and the parent company that owns Playboy Enterprises, calling for the Hefners to sell their last shares in the company for $35 million. The money will be distributed to Hefner's kids and his widow, Crystal Hefner, as well as his other beneficiaries. One of Hefner's sons continues to work with the company but will have no ownership. Hugh Hefner founded Playboy in Chicago in 1953, which he famously funded with a $1,000 loan from his mother. - TheBlast.com, 8/2/18.
Tuesday, July 31, 2018
TV channel PBS announced on July 30 that it will air a 50th anniversary documentary about the legendary 1969 Woodstock festival in 2019 as part of its American Experience series. Directed by Barak Goodman, the two-hour special will examine the events that led up to the three-day festival that would become one of the defining moments of the tumultuous 1960s. In related news, an elusive '70s Colorado band named Magic Music will be the subject of a new documentary called 40 Years in the Making: The Magic Music Movie that follows the band through their journey in the 1970s Colorado music scene to today. The Boulder, Co., band was a favorite of university students, however it broke up in 1975 without having signed a music deal. The film has been screened at the Woodstock, Napa, Newport, Richmond, Florida and Boulder Film Festivals, winning numerous awards along the way. The Orchard will release the film digitally on Sept. 4. - AP, 7/30/18......
Speaking of Colorado, Neil Diamond honored firefighters who are battled an intentionally set fire near his home at Lake Christine by giving a surprise performance for dozens of firemen gathered at the command post for a fire currently burning near Basalt, Col. Diamond took to the stage on July 27 to play his classic "Sweet Caroline," and a video of the event shows the pop music icon thanking firefighters for their efforts to save his community. Diamond, 77, retired abruptly from touring in January after he says he was diagnosed with Parkinson's disease. Two people have been arrested for igniting the Lake Christine fire on July 3 by firing incendiary tracer rounds at a shooting range. - AP, 7/29/18...... Elvis Costello and his band The Imposters released two new songs -- "Under Lime" and "Unwanted Number" -- on July 27, also announcing an Oct. 12 release date for their first album in a decade, Look Now. "I knew if we could make an album with the scope of Imperial Bedroom and some of the beauty and emotion of Painted From Memory, we would really have something," Costello said in a press release. The 12-track Look Now will feature guest performances by such artists as Burt Bacharach and Carole King, and Costello and the Imposters will launch a 20-date North American tour behind the new LP in Bethlehem, Pa. on Nov. 2. - Billboard, 7/27/18...... Two weeks after Craig Raymond Turner, the 59-year-old son of Tina Turner was found dead of an apparent suicide on July 3, Tina paid tribute to Craig on July 27 with a Twitter post featuring a moving picture of her saying her final goodbye. Turner, 78, is pictured wearing a dark grey suit jacket and black gloves, about to drop a rose into the ocean with the caption, "My saddest moment as a mother. On Thursday, July 19 2018, I said my final goodbye to my son, Craig Raymond Turner, when I gathered with my family and friends to scatter his ashes off the coast of California." The son of Tina and Kings of Rhythm saxophonist Raymond Hill -- who was adopted by the singer's first husband, Ike Turner -- Craig was a real estate agent in the San Fernando Valley. - Billboard, 7/27/18...... Two members of '60 hitmakers The Byrds reunited on July 24 during a 50th anniversary tribute to the Byrds album Sweetheart fo the Rodeo at The Theatre at Ace Hotel in Los Angeles. Roger McGuinn and Chris Hillman took Byrds fans down memory lane by performing the landmark country/rock LP in its entirety, and closed the set, after three tribute tracks written by their late protege Tom Petty, with the Byrds classic "Turn! Turn! Turn!." - Billboard, 7/27/18...... The "supergroup" Hollywood Vampires comprised of Alice Cooper, Joe Perry and Johnny Depp have released a six-minute behind-the-scenes video chronicling their first world tour behind their self-titled debut album. The video opens with a montage of photos, soundtracked by the band covering The Who's "My Generation," before taking you onstage, backstage and everywhere else as the group hangs with such rockers as Duff McKagan and Toni Iommi of Black Sabbath. - Billboard, 7/26/18......
'70s rockers Toto have revealed they will release a cover of the alternative band Weezer's "Hash Pipe" after a fan-driven campaign prompted Weezer to cover Toto's hit "Africa" in May. Toto's Steve Lukather said Toto originally wanted to cover Weezer's "Beverly Hills," "(but) "I thought 'Hash Pipe' had a better melody... I love the message, you know what I mean? And we wanted to do it justice." Lukather and his Toto bandmate Steve Porcaro were interviewed on L.A.'s KROQ on July 29, and also discussed Weezer's cover of "Africa," giving it a "B++". Weezer "kicked ass on it," they said. - New Musical Express, 7/30/18...... A new study from two North American academics claims that Paul McCartney "misremembers" writing the Beatles' "In My Life" and it was actually John Lennon who wrote the sentimental 1965 Rubber Soul track. The new study, led by Harvard's senior lecturer in statistics Mark Glickman and Dalhousie University's Jason Brown, a Professor of Mathematics, concludes the song more stylistically resembles one of Lennon's musical creations, and an analysis found that there is a "less than 1 in 50 chance" that Sir Paul wrote the music to "In My Life." The study analyzed such features as frequency of chords, chord transitions and melodic notes from Beatles songs which were written between 1962 and 1966, and the probability that the tune was written by McCartney "is .018... Which basically means it's pretty convincingly a Lennon song. McCartney misremembers." The ownership of the song has been debated in the intervening years, however, with McCartney telling Paul Gambaccini a decade later: "Those were the words John wrote, and I wrote the tune to it. That was a great one." A spokesperson for McCartney has said that he will not be responding to the results of the survey. - New Musical Express, 7/30/18...... Meanwhile, Paul McCartney played a 27-song set at Liverpool's legendary Cavern Club on July 26 in a stunning return to the humble venue where the Beatles got their start. Hundreds of fans had gathered outside the club by the crack of dawn to see the music legend kick off the gig with an unnamed jam before diving into "Twenty Flight Rock," the Eddie Cochran song Paul played to prove his chops to John Lennon at the garden fete at St Peter's Church, Woolton, on July 6, 1957. Fab Four and solo classics followed, including "Magical Mystery Tour," "Jet," "All My Loving," "Letting Go," "Come on to Me," and a "Let Me Roll It/Foxy Lady" medley. The 76-year-old rock icon closed his set with "I Saw Her Standing There," "Sergeant Pepper's Lonely Hearts Club Band (Reprise)," and "Helter Skelter." McCartney briefly interrupted his show at one point to berate the crowd for using phones at the Cavern. "You've all been told not to take photos," he said. "You're taking them, and you're taking them, and it's putting me off! So, you know, play by the rules, man!" McCartney has announced he will resume touring later this year in support of his upcoming 17th solo album Egypt Station, which is set for release on Sept. 7. - NME, 7/26/18......
Rick Nielsen of Cheap Trick is the latest musician showcased by Foo Fighters on their current North American tour. During a Foo Fighters concert at Chicago's Wrigley Field on July 29, frontman Dave Grohl invited Nielsen -- who hails from Illinois -- on to the stage to play Cheap Trick's famous cover of Fats Domino's "Ain't That A Shame," which the veteran power popsters have been playing live since the late '70s. Grohl played drums during the cover, while Foos drummer Taylor Hawkins -- who took on lead vocals -- was spotted wearing a Cheap Trick vest during the gig. Joe Walsh and John Travolta have previously jammed with Foo Fighters on their tour. - NME, 7/30/18...... Tom Jones posted an apology on Twitter on July 28 after a planned concert at the UK's York Racecourse on July 27 was cancelled at the last minute due to weather conditions. "So disappointed about York last night and so sorry for you all," Sir Tom wrote. "But lightening is unpredictable, dangerous and causes havoc so much better safe than talking about something tragic today. Hopefully see you soon, we are working on it." The show was due to take place after the Welsh legend cancelled a number of earlier dates due to illness. His apology was met with a mixed response, with one fan tweeting: "Everybody knew the weather was bad but people travelled from all over to see you, why didn't you come up in the morning. Disgrace. I wouldn't go to my back garden to see you now." - NME, 7/28/18...... Former Sex Pistols frontman Johnny Rotten (real name John Lydon) will voice a "power hungry mutant pig" in a new cartoon series titled Rise Of The Teenage Mutant Ninja Turtles, it was revealed during the San Diego Comic-Con festival on July 19. Lydon will play a character called Meat Sweats in the Nickelodeon series that will air in September. It will be the fourth animated version to be produced based on the comics and 1980s cartoon about the crime-fighting New York turtles. - NME, 7/27/18...... Universal Music, which owns the rights to the late Prince's music, has shut down a video which shows fans in Minneapolis singing Prince's "Purple Rain" just hours after he died after citing "copyright infringement." According to Universal, the footage violates the Digital Millennium Copyright Act of 1998 (DMCA). The clip was filmed by Minneapolis Star Tribune reporter Aaron Lavinsky, who responded on Twitter that Universal's action is "very disturbing." "...I shot of thousands of Prince fans singing Purple Rain the night of his death. This was clearly fair use and UMPG and Twitter are in the wrong," he posted. The DMCA, which "bars the unlawful reproduction, distribution or performance of copyrighted Works," was originally passed in order to help curb online peer-to-peer file sharing, on platforms including Napster. But the fair use standard can often excuse material that is used for factual work, noncommercial purposes, or nonprofit educational purposes. It is unclear whether the Star Tribune will fight the DMCA takedown. - NME, 7/27/18......

Actor Alan Alda revealed that he has been diagnosed with Parkinson's disease on July 31 during an appearance on CBS This Morning. However the beloved M*A*S*H star, 82, says he's not angry and considers it a challenge, and that he has acted and given talks since his diagnosis. Alda added that he hopes revealing his diagnosis might be helpful to others with Parkinson's by demostrating that there are still things they can do. Alda said he was diagnosed with the neurodegenerative disorder three and a half years ago. - AP, 7/31/18...... Iconic '70s sitcom producer Norman Lear has announced his Act III production company has signed a two-year first look deal with Sony Pictures TV. The pact includes the option to re-imagine titles from Lear's extensive library including All In The Family, The Jeffersons, Good Times, Maude and Mary Hartman, Mary Hartman, among others. "I couldn't be prouder and more excited about joining Sony Pictures Television, who has the guts to go with a kid," quipped Lear, who celebrated his 96th birthday on July 27. Sony Pictures TV, which owns the Norman Lear library, has been his partner for the past few years and currently produces the reboot of One Day at a Time on Netflix. Executive produced by Lear, the comedy is currently filming its third season. Lear, a Kennedy Center honoree, has won four Emmy Awards and two Peabody Awards. He is also the founder of People for the American Way. - Deadline.com, 7/27/18...... Accomplished TV/film composer Patrick Williams, an Emmy- and Grammy-winning composer who worked on scores for such series as The Mary Tyler Moore Show, The Bob Newhart Show, The Streets of San Francisco, Columbo, Lou Grant and The Days and Nights of Molly Dodd, died on July 25 at age 79. Mr. Williams also received an Oscar nod for his work in the 1979 film Breaking Away, and worked on concerts with such artists as Frank Sinatra, Barbra Streisand, Natalie Cole, Neil Diamond and Gloria Estefan. - Billboard, 7/26/18...... Dan Cleary, a booking agent and personal manager who represented the likes of Nat King Cole, Olivia Newton-John and the Carpenters during his half-century in the music industry, died of natural causes on July 8 in Los Angeles, it was announced on July 24. He was 89. Mr. Cleary also repped Patti Page, Andy Williams, Burt Bacharach and Herb Alpert & the Tijuana Brass, and left his position at a talent agency to become a personal manager for Newton-John, The O'Jays, The Commodores, Ronnie Milsap, John Farrar, Natalie Cole and others. - The Hollywood Reporter, 7/24/18.
Thursday, July 26, 2018
Paul McCartney has announced he'll play an exclusive gig at the Cavern Club, the famous Liverpool venue credited with being the birthplace of the Beatles, on July 26. Sir Paul first hinted about his Cavern Club performance the day before during a Q&A session with Pulp frontman Jarvis Cocker at the Liverpool Institute of Performing Arts. "We have a little secret gig somewhere in Liverpool," he said. He also paid tribute to the other Beatles when asked about "the best musicians he had ever worked with," and named Stevie Wonder as a "musical monster" as one of his favorite non-Beatles musicians. Meanwhile, on July 23 Macca played what was billed as a "secret show" at London's Abbey Road Studios, premiering four new songs from his upcoming Egypt Station album. The 23-song setlist included four new compositions: "Fuh (cq) You," "Who Cares," "Confidante" and "Come On To Me." He first played "Come On to Me" on June 9 at the surprise Liverpool pub gig during the taping of "Carpool Karaoke" with US late night host James Corden. He has since released that song along with "I Don't Know" ahead of the album. On his way to the studio, Paul was filmed walking across the famous crosswalk in front of the studio, recalling the iconic Beatles Abbey Road album cover. - AP, 7/26/18......
Elsewhere on the Fab Four front, Yoko Ono has announced she'll release a new album, a stripped-down effort titled Warzone, on Oct. 19 via Chimera Music, the label run by her son Sean Ono Lennon. Warzone will feature reimagined versions of the artist's past work spanning from 1970 to 2009, with lyrics and messages she finds to be ever relevant -- perhaps even more pertinent -- in 2018. "The world is so messed up. Things are very difficult for everybody. It's a warzone that we are living in..." the 85-year-old Ono said in a statement. The first single, which is also titled "Warzone," has already been released by Ono and includes distorted sounds of machine guns firing and animals crying out. The 13-track Warzone's final song is Yoko covering her late husband John Lennon's anthemic call for universal peace, "Imagine." Leading up to Warzone's October release date, Yoko will release a new song each Tuesday on her website, ImaginePeace.com, and on streaming services. - Billboard, 7/24/18...... In an interview with CNN on July 25, Elton John said the recent interracial Royal Wedding of Britain's Prince Harry and US actress Meghan Markle proves that "the monarchy can evolve with the times." "To have a black gospel choir, a multiracial bride, a black cellist, who was wonderful, a preacher -- it felt like a party, and it felt like progress had been made," the 71-year-old pop icon said. "Thank God, thank God... to be at the first multiracial [royal] wedding in Britain -- amazing," he added. Elton, a longtime friend of the royal family, also said that the two families coming together "shows that institutions like the monarchy can evolve with the times." - Billboard, 7/25/18...... The trailer for the new Joan Jett biopic Bad Reputation, which hits theaters, iTunes, Amazon.com and in-demand on Sept. 28, has just been released. The trailer opens with the scene in which Jett gets her powers thanks to an villain who tries to block her from saving the world with her low-slung guitar heroics. "Tell me I can't do something -- you know I'm gonna be doing it," the RRHOF member says in the clip. Among those interviewed in the trailer -- set to Jett's iconic takes on "I Love Rock 'N' Roll" and "Crimson and Clover" -- are Green Day singer Billie Joe Armstrong, Blondie's Chris Stein, Jett's longtime manager Kenny Laguna, and Iggy Pop. - Billboard, 7/25/18...... Emmylou Harris, Jackson Browne, Graham Nash, Mary Chapin Carpenter, Shawn Colvin and Steve Earle are among the artists who have announced they will participate in an upcoming 5-date tour to benefit migrant and refugee families. Proceeds from "The Lantern Tour: Concerts for Migrant and Refugee Families" which begins at the City Winery in Nashville on Oct. 23, will go to the Women's Refugee Commission in support of families seeking safety at the United States-Mexico border. Other dates include the Warner Theater in Washington, D.C. on Oct. 25; the Scottish Rite Auditorium in Collingswood, New Jersey, on Oct. 26; and Boston's Orpheum Theater on Oct. 27. Founded in 1989, the WRC advocates for the rights of women, children and youth displaced by conflict and crisis. Tickets and more information can be found at TheLanternTour.org. - Billboard, 7/24/18......
Posting on The Who's Facebook page on July 25, Roger Daltrey confirmed details of the long-awaited biography that he first announced back in Oct. 2017. "We're thrilled to reveal the cover of Roger Daltrey's autobiography which will be published on 18 October (23 October in the US)," the post reads. The post reveals the title will be Thanks A Lot Mr. Kibblewhite: My Story, and the cover features a black-and-white photo of a young Daltrey. Daltrey will promote the book's release with a signing at the 2018 London Literature Festival at the Southbank Centre on Oct. 18. According to a statement from the book's initial announcement, it will "focus particularly on how Britain has changed since [Daltrey] was born in 1944" and contain all of his experiences over decades with the Who as well as his solo career. - New Musical Express, 7/25/18...... A Tennessee judge has ruled that three of late country/pop legend Glen Campbell's can contest the validity of two wills that excluded them from any inheritance. Judge David Randy Kennedy, who issued the ruling, says that Travis, Kelli and Wesley Campbell intend to contest the singer's capacity to agree to the 2001 and 2006 wills that omit them. The three contend that their father, who battled Alzheimer's disease and passed away in Aug. 2017 at age 81, was subject to undue influence. A 2006 will was filed by Campbell's widow Kimberly, who was named executor of his estate. That will lists Kimberly and five other children as beneficiaries. - AP, 7/26/18...... The soundtrack LP for the new Mamma Mia! Here We Go Again movie is on track to dance its way to the top 10 of the Billboard Hot 200 album chart, industry forecasters predict. The ABBA-inspired set could earn around 40,000 equivalent album units in the U.S. in the week ending July 26 -- up over 100% as compared to its debut a week earlier, when it entered at No. 20 with 19,000 units earned, according to Nielsen Music. The movie, the sequel to 2008's Mamma Mia, hit theaters on July 20. The original Mamma Mia! soundtrack hit No. 1 on the Billboard 200 on Aug. 23, 2008 and has sold 2.1 million copies to date. Meanwhile, sales of ABBA's own music are up 57% thanks to the excitement generated by the new movie. ABBA's best-of collection, Gold - Greatest Hits, has jumped from No. 141 to No. 86 on the Hot 200 with 8,000 units (up 41%), and 5,000 in album sales (up 50%). In total, ABBA's catalog of albums earned 12,000 equivalent album units in the week ending July 19 -- up 37%, and on-demand digital streams streams (audio and video combined) have climbed 20% to 7.6 million. - Billboard, 7/25/18...... In related news, Mamma Mia! Here We Go Again cast member Cher has revealed the track list for a new album of ABBA covers she has recorded. Cher took to Twitter on July 25 to quip she was "ALMOST FINISHED WITH ALBUM--THINK ITS GOOD,& (as we all know) I'M NOT A BIG CHER FAN." Cher posted the album's 10 tracks will include the hits "Mamma Mia" and "Dancing Queen." While the final song remains a mystery, the album also has some lesser known gems like "Name of the Game." In other Cher news, the diva will be among the recipients of the prestigious Kennedy Center Honors in 2018. This year's Kennedy Center Honors, which will also honor Reba McEntire, composer Philip Glass, jazz sax musician Wayne Shorter, and the "Hamilton" musical creators, will be recorded as a two-hour primetime special and be broadcast on CBS on Dec. 26. Held each year in Washington, D.C., the Kennedy Center Honors recognizes artists who have made extraordinary contributions to culture, and this year marks the first time the organization will honor an entire work along with individuals. - Billboard, 7/25/18...... The Beach Boys will be participating in an upcoming Q&A session on SiriusXM radio's Beach Boys channel on July 30. Founding members Mike Love, Al Jardine and David Marks, along with fellow Beach Boy Bruce Johnston, will participate in the satellite radio service's "Town Hall" series. Oscar-winning director Rob Reiner will moderate the discussion, which will take place at the Capitol Records Tower in Los Angeles. The event will be taped and air on Aug. 10 on SiriusXM's Beach Boys channel. - AP, 7/24/18......

Judy Collins has turned her song "Dreamers," an a cappella paean about the plight of immigrants and asylum seekers in America, into a moving and provocative video. "I think people are yearning to hear something that gives the reality to a situation that is so frightening," Collins says about the clip, which is comprised of still photographs of immigrant children and their parents. "It puts a face on the story which, because of the headlines and the news cycles, becomes kind of lost in this 24-hour stream that we get all the time. We don't see the individual people, and I think this does paint a portrait and makes it more accessible." "Dreamers" is sung from the perspective of an immigrant mother, Maria, fearing for her daughter's deportation, declaring in the chorus that, "This land was made by dreamers, and children of those dreamers/We came here for democracy and hope/Now all we have is hope." Collins says that with one exception, a concert in Atlantic City, it's played to rapt silence from audiences, followed by massive ovations. Along with her own upcoming shows she and former lover Stephen Stills are gearing up for a fall leg together, and Collins predicts they'll tour during 2019 as well. They've recorded a live album from their co-headlining 2018 shows, and Collins says there's a possibility they will go back into the studio for a follow-up to last year's joint project Everybody Knows. "I'm having an awfully good time," Collins says. "The band we have with us is so wonderful, and our crew. There's no reason to stop now." - Billboard, 7/24/18...... Eagles member Joe Walsh performed a surprise jam of his 1973 classic "Rocky Mountain Way" with Foo Fighters during the band's stop at Boston's Fenway Park on July 22. During the show, the Foos pulled out their regular renditions of Queen's "Under Pressure" and the Ramones' "Blitzkrieg Bop." The crowd were then surprised by Walsh taking to the stage to perform "Rocky Mountain Way." Saturday Night Fever star John Travolta also joined the band onstage earlier in their North America tour in support of their 2017 record, Concrete and Gold. - New Musical Express, 7/25/18...... Celebrated blues-rock guitarist and singer-songwriter Joe Bonamassa will return to the legendary Royal Albert Hall in London for three concerts in the spring of 2019. The three concerts, on 4/24, 4/25 and 4/26, will follow his October UK Arena Tour in Plymouth, Nottingham and Bournemouth and feature Bonamassa performing material from his forthcoming studio album Redemption, which is due Sept. 21 Provogue/Mascot in the UK and J&R Adventures in North America. Tickets are currently available through ticketmaster.co.uk. - NoblePR, 7/23/18......
Bryan Ferry has reacted to the sudden death of his ex-wife, the former model and socialite Lucy Birley, who passed away at age 58 on July 23. Posting on Twitter, the former Roxy Music frontman said: "I'm much saddened and shocked by this tragic news of Lucy's death. The family request that our privacy be respected during this difficult time." Birley died while on holiday in Ireland, and the cause is yet to be confirmed. A statement from the family said that she died "surrounded by her beloved dogs, Daisy, Peg and Daphne. Her husband, Robin, and her sons are understandably devastated and request that their privacy be respected during this difficult time." Birley, formerly known as Lucy Helmore, was married to Ferry, 22 years her senior, from 1982 until 2003. The two had four children together, Otis, Isaac, Tara and Merlin. She appeared on the front cover of Roxy Music's classic 1982 album Avalon, and has been credited with helping Ferry to recover from cocaine addiction. - NME, 7/25/18...... It has been revealed that the first ever demo recorded by David Bowie when he was just a teenager has been discovered in an old bread basket. Recorded when he was 16-years-old when Bowie, known then as David Jones and primarily a saxophonist, "I Never Dreamed" was the first time the young artist's voice was recorded with his first band, The Konrads. It was turned down by the label Decca, long before Bowie would find fame as a solo artist. The tape has now resurfaced in an old bread basket and is expected to sell for at least £10,000 at auction. The tape was discovered former Konrads drummer and manager David Hadfield when he was moving home, when he also found booking forms, photographs, promotional sketches, letters and bills relating to the band. "We had decided that we would do a couple of guitar instrumentals and one original song," said Hadfield. "I chose 'I Never Dreamed' as it was the strongest, the other two were a bit weak. I also decided that David was the best person to sing it and give the right interpretation. So this became the very first recording of David Jones singing 55 years ago." Paul Fairweather of the UK's Omega Auctions described the tape as "completely unique and of great historical interest, being the earliest studio recording of a fledgling musician who would go on to super stardom." It will go up for auction through Omega in September. - New Musical Express, 7/23/18.
Saturday, July 21, 2018
The curators of a new Tom Petty career-spanning box set, which include Dana and Adria Petty, Tom's wife and daughter, respectively, and former Petty's Heartbreakers members Mike Campbell and Benmont Tench, are inviting fans to submit their own photos and videos of the band to compose a new music video for a song off the upcoming release. Starting July 20, submissions for the release, called An American Treasure, can include a video moment from a Petty concert, or any creative photograph, can be made at tompetty.com/FanVideo. An American Treasure,, a 60-track release from Reprise Records including a number of unreleased recordings, alternate versions of classic songs, historic live performances and deep tracks, can be preordered here. "(Tom)... accumulated a wealth of unreleased music in his vaults, and we have collectively uncovered one gem after another that will keep us all listening and discovering new facets of Tom's talent for many years to come," Dana and Adria Petty said in a statement. - Billboard, 7/20/18......
'70s singer/songwriter Yusuf Islam, better known by his stage name Cat Stevens, has extended his deal with BMG Music, which was originally inked in 2010. Under this new agreement, Stevens is entrusting the media company with over 50 years of his original songs and recordings, as well as other visual, audio and literary content. In addition to administering rights for Yusuf/Steven's entire music publishing catalog, BMG will also be responsible for releasing celebrated titles from his collection dating back to 1976. Moving forward, BMG will be collaborating with the artist's own Cat-O-Log Records company to honor his existing body of work while also striving to reach new audiences. "We are happy to continue our relationship with the BMG family," Stevens said in a statement. "I feel very at home and lots of new creative ventures will soon come to light through the ethical vision we share." According to a press release, the first of many anticipated reissues and new releases will become available in 2019. Stevens celebrates his milestone 70th birthday on July 21. - Billboard, 7/19/18...... Former Styx member Dennis DeYoung, who parted ways with Styx acrimoniously in 1999, says he's happy to hear the band has decided to play "Mr. Roboto" during their current summer tour, but adds he feels the decision to play the song was driven by tour promoters after "hey had gotten so many complaints from the fans that the guys weren't playing the hits." Styx's recent return to "Mr. Roboto" has made news because band members James "J.Y." Young and Tommy Shaw have long been critical of the song and of the accompanying Kilroy Was Here concept album, which they blame for "killing the golden (Styx) goose." DeYoung, who spearheaded the Kilroy project, disagrees that the album was harmful to the band's career, noting it was an "experiment" that still went platinum and launched two Billboard Hot 100 Top 10 singles, "Mr. Roboto" and "Don't Let It End." In his lenghty social media post, DeYoung says it was actually Tommy Shaw's decision to depart for a solo career in 1984 that really brought that phase of Styx's career to a close. "It really did catch us off guard and stunned the other four guys in the band," says DeYoung, who says he fought against a move to immediately replace Shaw and continue on, including a planned stadium tour for 1984. "That's what really killed the momentum or the golden goose in my opinion. At that very moment MTV was just beginning to take a foothold in this country then and the band Styx missed that whole first weave of the video revolution that was taking place." - Billboard, 7/20/18...... ZZ Top frontman Billy Gibbons announced on July 21 that he'll release a new solo album, The Big Bad Blues, this fall. The album will feature a collection of Gibbons' original songs as well as covers of some classic blues covers including Muddy Waters' "Rollin' and Tumblin" and "Standing Around Crying" and Bo Diddley's "Crackin' Up." "I've loved blues right from the beginning and it's never let up," says Gibbons, who adds "there's something very primordial within the art form... nobody gets away from the infectious allure of those straight-ahead licks!" The 11-track The Big Bad Blues is due Sept. 21, and Gibbons will be announcing dates for a solo tour behind the new album soon. Formed in 1969, ZZ Top remain one of the world's longest running rock bands that is still composed of its original members. - New Musical Express, 7/21/18......

Cher, who is starring in the new ABBA-inspired movie sequel Mamma Mia! Here We Go Again, revealed on the Today show on July 16 that she has recorded an entire album of ABBA covers. Cher covers Abba's "Fernando" in the movie, and she says there's way more where that came from. "After I did 'Fernando,' I thought it would really be fun to do an album of ABBA songs, so I did!," she told Today host Kathy Lee Gifford. "It's not what you think of when you think ABBA, 'cause I did it in a different way," she added. Though Cher recently hinted that she has a new album coming out in September, it is unclear whether she was referring to the ABBA covers album or a new collection of songs. Her last album of new music was 2013's Closer to the Truth, which spawned a No. 1 single on the Billboard Dance Club Songs chart, "Woman's World." Cher, who attended the premiere of Mamma Mia! 2 with its other stars at the Eventim Apollo, Hammersmith in London on July 16, recalled her first interaction with gay people in a press conference ahead of the premiere. "I came home from school and there were these two guys in our living room," Cher said. "They were talking to my mom and her best friend, and they were so happy and excited about everything they were talking about, so animated. I thought, 'These guys are much more fun than the regular men that come over to visit. And I didn't know that they were gay, but I just thought 'These guys are great,' and it all started from then." - Billboard, 7/19/18...... In related news, ABBA's Bjorn Ulvaeus has revealed details about two brand-new ABBA tracks at the Mamma Mia! 2 premiere. "One of them is a pop tune, very danceable," while "the other is more timeless, more reflective, that is all I will say. It is Nordic sad, but happy at the same time," Ulvaeus said. The two new tracks will be the Swedish quartet's first new material in over 35 years. ABBA previously revealed the name of one of the songs, "I Still Have Faith In You," which will be featured in an NBC/BBC special that is slated to air in December. - Billboard, - 7/17/18...... Willie Nelson announced on July 17 that his upcoming album, My Way, will be a Frank Sinatra tribute and be released Sept. 14 via Legacy records. Nelson will put his unique spin on such Sinatra classics as the title track, "Fly Me To the Moon," "It Was a Very Good Year," "Night and Day," and "Young at Heart." The two music icons were friends during Sinatra's lifetime, and in the 1980s Sinatra opened for Willie and the two of them appeared together in a public service announcement for NASA. The 11-track My Way will be available on CD, vinyl LP, and digital formats as well as part of exclusive merch bundles on Willie's web store. - Billboard, 7/19/18...... Welsh crooner Tom Jones was forced to cancel a concert at Stansted Park Concert near the city of Chichester, West Sussex, England, on July 18 due to illness. "Unfortunately, Sir Tom is unwell and has been advised by doctors not to perform," ticket company Cuffe and Taylor wrote in the statement, tweeted by Jones. Not surprisingly, Jones' fans were disappointed, but have been responding with good wishes for the legendary singer's health. - Billboard, 7/18/18......

Phil Collins has just announced details of a huge, 59-track box set titled Plays Well With Others that will feature material from Paul McCartney, Joe Cocker, George Harrison and more. The release, due Sept. 28 from Rhino Records, is described as a "career-spanning" project. The title was inspired by a T-shirt featuring the phrase which was gifted to Collins by Genesis' touring drummer Chester Thompson and reflects Collins' willingness to play drums at seemingly any recording session. "I've done what I wanted for most of it, and got paid well for doing something I'd have done for nothing: playing the drums," Collins said in a statement. "During that time I've played with most of my heroes, most have become close friends. Over these four CDs you'll find a mere smattering of those moments." - NME, 7/19/18...... Paul McCartney announced on Twitter on July 20 that he will be doing a Facebook Live Q & A session for students at the Liverpool Institute For Performing Arts on July 25. Fans from around the world can also submit questions in advance and a select few will be chosen to be answered as part of the hour-long event which will see him talk about his career and his forthcoming new album Egypt Station. The LIPA was co-founded by the former Beatle in 1996, and he remains the lead patron. Paul has also announced he is planning a "secret" gig in London in the fourth week of July. Macca asked his 3.8 million followers to record a short video explaining why they are worthy of a place at the show. A date and venue for the show has yet to be announced. Meanwhile, some McCartney fans in the UK are expressing their anger after tickets for his upcoming UK tour seemingly sold out within seconds. Sir Paul is set to play three dates in Liverpool, Glasgow and London this December in support of Egypt Station, but as soon as tickets went on sale, fans claimed that they were completely unable to secure tickets, and none were unavailable as soon as they accessed the purchase page. Others noted that tickets immediately appeared on secondary resale sites, where they were being retailed at hugely inflated prices. "Absolutely disgusting. @PaulMcCartney tickets seemingly "sold out" at 10:01, loads on Viagogo by 10:02 though and look how many are there by 10:28," according to a tweet from one fan. - New Musical Express, 7/20/18...... In other Beatles-related news, two new children's books are being adapted from Fab Four songs. Simon & Schuster Children's Publishing announced on July 19 that the series will begin with All You Need Is Love, featuring illustrations by Marc Rosenthal, to be released in January. The second book will be announced at a future date. - AP, 7/20/18...... Rod Stewart has announced more details about his forthcoming 30th studio album, Blood Red Roses. The 13-track collection will feature three bonus covers for the album's 16-track deluxe edition, which are "Who Designed The Snowflake," "It Was A Very Good Year" and "I Don't Want To Get Married." The album can be pre-ordered now and comes with an automatic download of the album's lead single "Didn't I." Blood Red Roses, due Sept. 28 via Republic Records, comes nearly 50 years to the date when Stewart signed his very first solo recording contract, and is Stewart's first LP in three years. - Billboard, 7/19/18...... Parlophone Records has announced it will release the fourth in its series of David Bowie box sets. Loving the Alien (1983-1988), an 11-CD/15-LP collection, is due Oct. 21. It will feature eight albums from the late rock legend's most commercially successful period, including remastered versions of Let's Dance, Tonight and Never Let Me Down,as well as a previously unreleased 2-LP Serious Moonlight (Live '83) live album. The CD and vinyl collections will come with 84- (vinyl) or 128-page (CD) hardcover books with rare and previously unseen photos and reprints of press reviews and notes from a number of producers, including Nile Rodgers and Hugh Padgham, among others. The set comes after the release of three previous ones: 2015's Five Years (1969-1973), 2016's Who Can I Be Now? (1974-1976) and 2017's A New Career in a New Town (1977-1982). - Billboard, 7/19/18...... Billy Joel fans attending the Piano Man's 100th show at New York's Madison Square Garden on July 18 were treated to a special guest -- Bruce Springsteen jamming with Joel on "Born to Run" and "Tenth Avenue Freeze-Out." Joel told the energetic crowd he had a guest coming onstage who has won a Grammy, Oscar and Tony. Springsteen emerged, surprising the feverish and fanatic audience, who loudly cheered "BRUCE." "Congratulations Billy on your 100th show," Springsteen yelled. "Ready, Billy?" he asked, as Joel began to play while sitting at the piano. Springsteen encouraged the crowd to cheer louder and then sang "Tenth Avenue Freeze-Out." He jumped onto Joel's piano -- making it on his second try -- and sat on it while Joel played and the piano slowly spun. Springsteen then rocked his guitar for "Born to Run." The two rock stars hugged after their duets, and The Boss kissed Joel on his head as he walked offstage. - AP, 7/19/18...... Speaking of Bruce Springsteen, it was announced on July 18 that his hit Broadway show "Springsteen on Broadway" will be coming to Netflix later in 2018. "We are thrilled to bring Bruce Springsteen -- a master storyteller, humanitarian and voice of the everyman -- to Netflix in this historic one man show... This groundbreaking experience defies the boundaries of theater," Netflix exec Ted Sarandos said in a statement. The program will launch globally on Dec. 15, the final night of Springsteen's sold out 236-show run on Broadway. - Billboard, 7/18/18......
Veteran British pop star Sir Cliff Richard has won his high-profile legal fight against the BBC over its coverage of a 2014 police raid on his home. The 77-year-old Richard, who was knighted in 1995 and is one of Britain's biggest-selling recording artists, had sued the broadcaster for "invasion of privacy" after it reported he was being investigated over historic child sex assault claims. Richard was never arrested or charged with any offence. Ruling in his favour, High Court judge Mr Justice Mann said that the BBC -- which had received an advance police tip-off about the raids and flew a helicopter over the singer's home to film them taking place -- had infringed Sir Cliff's privacy rights in a "serious" and "somewhat sensationalist" way. He awarded Richard an initial £210,000 ($270,000) in damages, a sum that includes £20,000 in aggravated damages after the BBC submitted its coverage of the story for a 'scoop of the year' award. The BBC has defended its actions as being in the "public interest" and said it is considering an appeal. Richard was in attendance as the verdict was read, and is reported to have cried with relief when the ruling was announced. Speaking outside the court, the "Devil Woman" singer said it was "going to take a little while for me to get over the whole emotional factor. I hope you'll forgive me." A spokesman for the BBC cautioned that the judgement "represents a dramatic shift against press freedom." - Billboard, 7/18/18...... Former Scorpions guitarist Uli Jon Roth will mount a UK tour beginning at the Corporation in Sheffield on Nov. 29, followed by University of London Union on Nov. 30, Coventry's Kasbah on Dec. 1, Manchester's Academy 3 on Dec. 2, Glasgow's Oran Mor on Dec. 3, and Milton Keynes' The Stables on Dec. 5. Roth is fresh off his G3 European and UK tour with Joe Satriani and John Petrucci. Roth played his first ever show in December 1968 -- at the age of 13 -- and to celebrate his upcoming 50th Stage Anniversary, he will play the six very special UK concerts. - Noble PR, 7/17/18...... Artworks owned by late actor/comedian Robin Williams and memorabilia from his career including autographed scripts, awards and props will be auctioned in the fall, auction house Southeby's announced on July 20. The sale will include street art by Banksy and Shepard Fairey, furniture and decorative art and more than 40 watches from Williams' personal collection. The items are now in the possession of Willams' wife, Marsha, and will be auctioned in New York on Oct. 4. A portion of the proceeds will benefit organizations including the Juilliard School, the Wounded Warrior Project and the Christopher and Dana Reeve Foundation. Williams, star of movies including Mrs. Doubtfire and Good Will Hunting as well as his breakthrough TV series, Mork & Mindy, died by suicide in 2014. - AP, 7/20/18...... Michael Jackson's daughter Paris Jackson is the star of Los Angeles fashion brand RE/DONE's new shoe collaboration with G.H. Bass & Co.'s iconic Weejuns penny loafers, and the 20-year-old model is showing some skin for its latest campaign. The campaign, shot by German photographer Juergen Teller, features a certain picture in which the only thing covering Jackson's upper body is a single shoe. In an older post from 2017, the Paris defended her love of nudity saying, "The human body is a beautiful thing and no matter what 'flaws' you have, whether it be scars, or extra weight, stretch marks, freckles, whatever, it is beautiful." - Billboard, 7/19/18...... Appearing on the TV show Watch What Happens Live with Andy Cohen on July 17, Steven Tyler's daughter Liv Tyler said she finds it "a bit weird" when her dad wears thong underwear. Liv explained that Steven, 70, and her mother Bebe Buell both have a tendency to make "cringy" statements, but it is her father's choice of underwear that really takes the cake. "He wears a thong, sometimes that's a bit weird," she said, recalling a recent time in which he flashed his racy thong in front of a car full of people. "I was in the car with five friends and in came my dad's ass first, so he took his trousers off, sat on a towel. Someone pulled them off -- they were wet or something -- and there was maybe a leopard thong involved. And then he started eating a sandwich, wrapped in a towel," the 41-year-old actress added. - WENN.com, 7/18/18......
Former The Dukes of Hazzard star John Schneider says he's prepared to face a long stretch behind bars after revealing he can't meet the payments he has been ordered to hand over to his ex-wife. In a letter sent to judge Mark Epstein, the actor admits he cannot make the court-ordered handouts that will keep him out of jail, so he's ready to do some serious time. Schneider has been told he must file his tax returns for 2014 to 2016 and pay his ex half of all his income by the end of 2018, but he insists he's financially strapped and rather than waste the court's time, he'd prefer do serve the 120 days in jail currently hanging over him. Schneider walked free from jail after spending five hours behind bars for failing to pay spousal support to his ex, Elvira, in June. He was released due to jail overcrowding. He was incarcerated for failure to pay more than $150,000 in support payments to Elvira, who asked the judge overseeing their bitter stand-off to consider putting Schneider behind bars back in February. Schneider was given a month to get his finances in order and told to transfer the deeds of his home in Apple Valley, Calif., to his estranged wife to satisfy the delinquency. He has also been ordered to complete 240 hours of community service. - WENN.com, 7/20/18...... The Studio City, Calif., home featured in the opening and closing scenes of The Brady Bunch is currently for sale for $1.85 million. Records show George and Violet McCallister bought the 2,477-square-foot two-bedroom, three-bathroom split-level home in the Studio City neighborhood of Los Angeles in 1973 for $61,000. Real estate agent Ernie Carswell tells the Los Angeles Times the house has been updated and upgraded, but the interior layout does not resemble what was featured on the show, which ran from 1969 to 1974. Interior scenes were shot in a studio. Carswell says a rock-wall fireplace, wood-paneled walls and floral wallpaper are vintage touches of what homes looked like in the 1970s. The agent says the home attracts 30 to 50 visitors a day. "I have several buyers already interested," real estate agent Jodie LeVitus Francisco said. "They're developers for the lot size. They might tear down, but the listing agent said he family was hoping to get someone to preserve the house, and at $1.85 (million), I don't know if a developer would pay that much." The McCallisters have both passed away, and their children are selling the property. - AP, 7/19/18.