Related Seventies Artist CDs
and books at Amazon.com
| | |
| --- | --- |
| Favorite Seventies Artists In The News | |

Bringing you the Web's best '70s music & culture news since 1997!

Thursday, February 21, 2019
Ozzy Osbourne announced on Feb. 19 he is canceling an additional string of dates in Australia, New Zealand and Japan on his "No More Tours 2" trek as he continues to recuperate from pneumonia. A spokesperson for Ozzy's wife Sharon Osbourne says "Ozzy recently developed pneumonia and has spent some time in hospital. Thankfully he is now through the worst part. His doctors have advised that he stay at home to recuperate for a full six weeks with no travel." Osbourne had been slated to play shows in Sydney, Melbourne and Christchurch, Australia, in early March, with an additional gig in Auckland, New Zealand on Mar. 16, followed by a gig at the Download Festival in Japan on Mar. 21. His next scheduled date is on May 24 at the Rocklahoma Festival in Pryor, Okla. The latest cancellations come less than a week after Sharon revealed that Ozzy had been released from the intensive care unit and was breathing on his own again after suffering complications from the flu, which forced the 70 year-old rocker to postpone a planned European tour. - Billboard, 2/19/19......
Yoko Ono used the occasion of her 86th birthday on Feb. 18 to announce that her third collaborative LP with husband John Lennon will be reissued in March. 1969's The Wedding Album will be released via Secretly Canadian and Chimera Music as part of the ongoing Yoko Ono Reissue Project on Mar. 22. The release, including wedding photos of the couple, drawings by John and Ono, a copy of their marriage certificate, photos of their iconic "Bed-In" honeymoon and more, will celebrate the fiftieth anniversary of Ono and Lennon's marriage, which took place on Mar. 20, 1969. It will also be available on limited-edition white vinyl and digital formats. - Billboard, 2/18/19...... In other Beatles-related news, rising singer Ariana Grande has just become the first artist since the Fab Four to take all three top spots on the Billboard Hot 100 pop single chart. Grande currently holds the number 1, 2, and 3 spots on the Billboard Hot 100 songs chart simultaneously, the first time anyone has achieved the feat since the Beatles in 1964. Grande's album. Thank u, next also debuted at number 1 on the Hot 200 albums chart after its release on Feb. 8. Between March and April 1964, the Beatles held the top three spots for five weeks before eventually claiming all the top five spots. - New Musical Express, 2/19/19...... The National Museum of African American Music is finally getting close to opening in the city of Nashville, Tenn. Located in downtown Nashville, already the home of the well established Country Music Hall of Fame, the museum space will occupy 56,000 sq. feet and have permanent and temporary exhibits that will take visitors from the influence of slavery on American music through present time, including "Wade in the Water," a gallery on religious music that highlights the 1940s-1960s; "Crossroads," an exhibit on blues and the Great Migration; "Love Supreme," a gallery on the emergence of jazz; "One Nation Under a Groove," an exhibit about R&B, funk, techno, disco, go-go and more from the 1960s-1990s/early 2000s; and "The Message," a space dedicated to hip-hop from its early iterations to today. The museum, first conceived of in 2002 and which has hosted events to honor the likes of Nile Rodgers of Chic and Pattie LaBele, will also boast a 200-seat theater and according to its president H. Beecher Hicks III will open either later in 2019 or in early 2020. - Billboard, 2/20/19...... In related news, cable channel BET's new series American Soul brandishes the beats of the '70s in a retelling of the iconic music show Soul Train. From producer Jonathan Prince, who charted the musical explosion of the '60s in the 2002 NBC drama American Dreams, American Soul features a celestial list of cameos-playing-cameos, including Kelly Rowland as Gladys Knight and Michelle Williams as Diana Ross. BET is airing the series on Tuesdays at 9:00 p.m. ET. - Entertainment Weekly, 2/15/19...... Speaking of Diana Ross, the diva announced on Feb. 19 she'll be hitting the road this year for 8 live performances in 2019. Ross, who headlined a recent 75th birthday tribute to her at the 61st Annual Grammy Awards in Los Angeles, will perform for three nights at the Encore Theater at the Wynn Las Vegas on Feb. 20, 22 and 23, followed by shows at the Hard Rock Hotel in Tulsa, Okla on Apr. 13 and the Fair Grounds Race Course in New Orleans on Apr. 25. In June, she'll perform at New York's Radio City Music Hall on 6/22 and at The Barns in Vienna, Va., on 6/27, wrapping with a July 22 date at the Red Rocks Ampitheatre in Morrison, Col. - Billboard, 2/19/19......
The Academy of Motion Picture Arts and Sciences announced via their Twitter account on Feb. 18 that Queen + Adam Lambert will be performing at the upcoming 2019 Oscars ceremony on Feb. 24 in Los Angeles, when the Queen biopic Bohemian Rhapsody will be in the running for five Academy Awards, including Best Film, Best Actor (for Rami Malek's portrayal of Freddie Mercury), Best Sound Editing, Best Sound Mixing and Best Film Editing. "Is this real life? Is this just fantasy?" the account quoted from the band's song "Bohemian Rhapsody." The announcement included a compilation of clips that showed the band and current lead singer Lambert performing as Queen's hit "We Will Rock You" played. Queen, who also shared the news on its Twitter account, will join previously announced performers Jennifer Hudson, Gillian Welch, David Rawlings, Bradley Cooper, Lady Gaga and Bette Midler, who will all perform songs nominated in the best original song category. Midler announced on Feb. 16 that she will be performing "The Place Where Lost Things Go" from Mary Poppins Returns. "So, (drum roll) Ladies and Gentlemen, I will be chanteusing (that's singing) on the Oscars on Feb 24...the nominated song from "Mary Poppins.".."The Place Where Lost Things Go" ...so excited!!" Midler posted. The 2019 Oscars will take place Feb. 24 at the Dolby Theatre in Los Angeles, and will be broadcast live on ABC at 8 p.m. ET/PT. - The Hollywood Reporter, 2/18/19...... A new exhibit dedicated to Prince called "Prince from Minneapolis" will be opening at the MoPOP museum in Seattle, Wash., on April 6, the museum announced on Feb. 15. It will be part of the museum's general admission and will feature work from four photographers -- Allen Beaulieu, Nancy Bundt, Terry Gydesen and Robert Whitman -- all of whom shot the late funk/rock icon in his early career. The exhibit will display almost 50 artifacts, including photos, artwork, a Prince guitar and outfits from the Purple Rain Tour and film. - Billboard, 2/15/19...... Producer/engineer/musican Joe Hardy, who worked on many ZZ Top albums from 1985's After Burner to playing bass on guitarist Billy Gibbon's 2018 release The Big Bad Blues, died on at his home in Memphis, Tenn., on Feb. 12 after a brief illness. He was 66. Since beginning his career in the late 70s, Hardy went on to work with a range of artists, from engineering and mixing The Replacements' Pleased To Meet Me and Steve Earle's Copperhead Road to producing The Georgia Satellites' Another Chance and Steve Earle and The Dukes' The Hard Way. He also worked with a spate of Canadian acts, including Colin James, Jeff Healey, Kim Mitchell and Tom Cochrane, producing Cochrane's U.S. solo breakthrough Mad Mad World featuring the Billboard Top 10 single "Life Is a Highway." His long history with ZZ Top began with engineering work on 1985's After Burner, and continued with 1994's Antennae, 1996's Rhythmeen, 1999's XXX, 2003's Mescalero, and 2012's La Futura. He also co-produced Gibbons' solo debut, Perfectamundo. Born in Kentucky, Hardy relocated to Memphis in 1972 when he recorded at Ardent Studios as a member of the band The Voice of Cheese. He then chose a career behind the board instead, working out of Ardent as one of their in-house engineers/producers. Hardy moved to Texas, home of ZZ Top, at the start of the millennium. He last worked with them on 2016's live album, Greatest Hits from Around the World, which he helped mix. "Our friend Joe Hardy played a huge role in our lives," ZZ Top posted on its Facebook page. "He was a true innovator in a field where many just did it 'by the book.' He threw away 'the book' and wrote his own." - Billboard, 2/13/19......
His "Midnight Rambler" days are apparently over -- Mick Jagger is reportedly ready to settle down with his current girlfriend Melanie Hamrick. A friend of the "Satisfaction" singer reportedly told the UK paper The Mirror that they believe Jagger, 75, has been "tamed" by the 31-year-old ballet dancer, after initially suggesting that the pair would not be "exclusive." The news comes after Hamrick gave birth to their son, Deveraux, in 2017, making the Rolling Stones frontman a father for the eighth time at the ripe age of 73. Since becoming a mother, American Ballet Theatre dancer Hamrick is thought to have reined in the music star's renowned adulterous behavior, though in a June 2018 interview she insisted that she doesn't think of herself as a "baby mama" despite not being married to the singer. "In the technical sense, I'm not married to the father of my child," she admitted. "But I am in a great, wonderful relationship with him. So I don't see myself like that." Four months later, Hamrick described herself and Jagger as "fantastic co-parents," suggesting that she gets "more support from him than some of my married friends get from their husbands." She went on to dismiss rumors surrounding the rocker's promiscuous reputation, stressing that she feels "secure" with her partner. - WENN/Canoe.com, 2/18/19...... Iconic Chanel fashion designer Karl Lagerfeld, whose accomplished designs as well as trademark white ponytail, high starched collars and dark enigmatic glasses dominated high fashion for the past 50 years, died on Feb. 19. He was around 85 years old. Though he spent virtually his entire career at luxury labels catering to the very wealthy -- including all of 20 years at Chloe -- Mr. Lagerfeld's designs quickly trickled down to low-end retailers, giving him an almost unprecedented impact on the entire fashion industry. At Chanel, he served up youthful designs that were always of the moment and sent out almost infinite variations on the house's classic skirt suit, ratcheting up the hemlines or smothering it in golden chains, stings of pearls or pricey accessories. They were always delivered with wit. "Each season, they tell me (the Chanel designs) look younger. One day we'll all turn up like babies," he once told The Associated Press. In 1982, he took over at over Chanel, which had been dormant since the death of its founder, Coco Chanel, more than a decade earlier. "When I took on Chanel, it was a sleeping beauty not even a beautiful one," he said in the 2007 documentary Lagerfeld Confidential. A photographer who shot ad campaigns for Chanel and his own eponymous label, Mr. Lagerfeld also collected art books and had a massive library and a bookstore as well as his own publishing house. Following his widely known relationship with a French aristocrat who died of AIDS in 1989, Mr. Lagerfeld led a solitary life. "I have to be alone to do what I do," he told the New York Times. "I like to be alone. I'm happy to be with people, but I'm sorry to say I like to be alone, because there's so much to do, to read, to think." - AP, 2/19/19.
Saturday, February 16, 2019
A previously unreleased Tom Petty and the Heartbreakers song called "For Real" was shared on Feb. 15 to announce a new greatest hits collection from the band. "For Real," unearthed from Petty's vault of never-before-heard material, will feature on the upcoming 2-disc, 38 track The Best of Everything - The Definitive Career Spanning Hits Collection. Another unreleased track, "The Best of Everything (Alternate Version)," will also be included on the Geffen Records release, which is the first hits collection to span the late rocker's entire career and hits stores on Mar. 1. The set will also be released in 4-disc vinyl and MP3 versions. Petty passed away on Oct. 2, 2017, at age 66, just one week after finishing the band's 40th anniversary tour. - Billboard, 2/15/19......
Led Zeppelin is teaming up with the California skateboarding shoes and clothing company Vans for the release of special Led Zep 50th anniversary apparel to help celebrate its 50th anniversary. In a Feb. 14 post on Twitter, the band displayed two versions of newly licensed Led Zep shoes, each featuring iconic images from their classic '70s albums, together with a T-shirt. Led Zeppelin, which formed in 1968 before disbanding in 1980, celebrated its 50th anniversary as a band in 2018 with the release of a new 50th Anniversary Interviews album, which is comprised of 34 new interview clips from the band's surviving members: Jimmy Page, Robert Plant and John Paul Jones. Vans merchandise is available at several leading American retailers, including JCPenney and Kohl's. - New Musical Express, 2/14/19...... The '60s pop/rock band The Zombies, which featured future Argent founder Rod Argent, have announced plans to release their complete studio recordings in a vinyl box set ahead of their induction into the Rock and Roll Hall of Fame on Mar. 29 in Brooklyn, NY. In addition to containing their two original U.S. albums -- their 1965 self-titled album (also known as She's Not There/Tell Her No) and 1968's Odessey and Oracle -- the vinyl set contains two compilations of rarities: R.I.P., a collection complied by CBS Records as the follow-up to Odessey but never released, and I Love You, a compilation previously available only in Japan and the U.K. The 5-LP The Zombies: The Complete Studio Recordings arrives via Varese Saraband Records on Feb. 22. - Billboard, 2/14/19...... The Feb. 19 stop at Milwaukee's Fiserv Forum on Elton John' "Farewell Yellow Brick Road Tour" will be pushed back to Oct. 19 due to necessary "technical production adjustments," the venue tweeted on Feb. 14. "Elton is deeply sorry for any inconvenience caused by the rescheduling, but he's passionate about presenting the show in the best possible way for his fans," the venue said in a statement. "He thanks everyone for their patience, cooperation and ongoing support." Tickets for the original show will be honored on the new date and refunds will be available through the original point of purchase. John has announced more than 300 dates across the globe through 2021 before he retires from live performing. - Billboard, 2/14/19......

On Valentine's Day Paul McCartney and Capitol Records announced a limited deluxe edition of Sir Paul's 2018 album Egypt Station will be released on May 10. Housed in an embossed vintage-looking suitcase, Egypt Station - Traveller's Edition will feature vinyl pressings, additional audio and video performances, a cassette and paper items related to the album. Three unreleased tracks -- "Frank Sinatra's Party," "Sixty Second Street" and an extended version of "Who Cares" -- will be included in the set, along with four live album tracks taken from McCartney's performances at Abbey Road Studios, the Cavern Club, Liverpool Institute of Performing Arts and Grand Central Station in New York City. Additionally, the package will have a deluxe 180G vinyl album, an Egypt Station Concertina CD and an Egypt Station Blue Cassette. Egypt Station, which was released Sept. 7, entered the Billboard 200 LP chart at No. 1, the former Beatle's first chart-topping album since 1982's Tug of War and his first to enter the charts at No. 1. The release will follow a deluxe reissue of McCartney's 1971 Wings Wild Life album on Apr. 17. - Billboard, 2/14/19...... Elsewhere on the Fab Four front, a "forgotten" pic of the Beatles has been discovered 55 year after it was originally taken. The negative of the picture, which shows the quartet playing a gig in Great Yarmouth, Norfolk, U.K. at the height of their fame in 1963, lay undeveloped in the home of Peter Harrison, 75, who salvaged the negative when he was working as a 17-year-old apprentice in a photographer's studio. Harrison told a local paper that his manager, Mr. Fisher, had taken a number of publicity shots of the band when they came to play at the resort and while the majority of the negatives were discarded, Harrison managed to salvage one of them and intended to develop it at home. "I could do my own black and white prints at home but I never got around to it," he told the newspaper. "Originally, it was going to be thrown away. The professional photographer took more than one shot [of the Beatles] for a publicity [shoot] and he just had a spare one. I just thought, 'Oh, I'll have that please!'" - New Musical Express, 2/14/19...... The producers of a new Michael Jackson musical entitled "Don't Stop 'Til You Get Enough" announced on Feb. 14 that a recent strike by the Actors' Equity Association over compensation for developmental labs has forced the production to skip its debut in Chicago and instead open on Broadway in summer 2020. The AEA countered in statement that the producers' announcement was "disappointing" and questioned how the strike, which delayed the show's development for a "modest" 12 working days, could so impact the run. "Don't Stop 'Til You Get Enough" is inspired by the late King of Pop's life and music and will be directed and choreographed by Tony Award-winning director Christopher Wheeldon. Meanwhile, a shopping mall in Denmark has just reversed its decision not to display a statue of Jackson at the Roedovre Centrum mall in suburban Copenhagen after receiving about 15 online complaints, mostly from families with children, over Jackson's controversial history of allegedly molesting boys. The manager of the mall posted on Facebook that the decision was "an overreaction" to remove the statue, adding the late singer "has never been found guilty of any of the accusations against him." The mall returned the statue of Jackson, one of many statues of celebrities it has on display, on Feb. 13. In more Jackson-related news, the singer's niece Brandi Jackson has revealed one of the men featured in the new documentary Leaving Neverland, Wade Robson, is her ex-boyfriend. "Wade and I were together for over 7 years, but I bet that isn't in his documentary because it would ruin his timeline. And did I mention, it was my uncle, #MichaelJackson, who set us up? Wade is not a victim, #WadeRobsonIsaLiar," Brandi tweeted on Feb. 11. Brandi added that Robson had "constantly talked about wanting to be 'relevant'." "You've burned so many bridges that now the only time you are #relevant is when you headline with my family's name next to yours. It's time to stop these lies and live your own life," she posted. She also shared a photo of herself and Robson as kids with Jackson. Both Robson and James Safechuck are featured in the 4-hour Leaving Neverland documentary, and both men brought civil suits against the Jackson Estate following Jackson's death. They were thrown out in 2017 by a judge who ruled that the Jackson estate could not be held liable for the singer's behavior. Britain's Channel 4 recently announced it will air the documentary in two parts on Mar. 6 and 7, rejecting complaints from Jackson's estate which condemned it as a "one-sided sensationalist programme." - AP/NME, 2/14/19......
Barry Manilow made a surprise appearance at New York Fashion Week on Feb. 13, closing out Michael Kors' Fall 2019 show with a glittering rendition of his hit "Copacabana." The show's theme was "dreaming," reflected in both the decor ('70s disco balls and chandeliers hung overhead) and 74 models, including '70s supermodel Patti Hansen, showcased everything from oversize fur jackets to sparkly evening gowns. It also featured garments with the famed Studio 54 nightclub logo and disco-inspired hits from Chic, Donna Summer and The Pointer Sisters, recruiting Manilow for an epic finale. Though Manilow had never been to a fashion show before, he says performing at Kors' show was an opportunity he couldn't pass up. "When Michael called and gave me his vision for his upcoming fashion show and asked if I would come perform 'Copacabana,' I was very flattered -- how could I say no?" Manilow said. "It was a thrilling experience, and I was happy to be a part of it." - Billboard, 2/13/19...... As the English hard rockers prepare to be inducted into the Rock and Roll Hall of Fame in March, Def Leppard has announced it will begin a 12-show "Def Leppard Hits Vegas: The Sin City Residency" in Las Vegas starting Aug. 17. The band will be playing the Zappos Theater in the Planet Hollywood Resort & Casino through Sept. 7, the follow-up to its 2013 "Viva Hysteria!" run at the Las Vegas Hard Rock Hotel and Casino during which it performed its 1987 blockbuster LP Hysteria in its entirety. Meanwhile Def Leppard frontman Joe Elliott says the band has been asked to perform three songs during the RRHOF ceremony, which will be filmed for subsequent broadcast by HBO, but he and the group "have no idea" as yet what they're going to do as far as acceptance speeches go. - Billboard, 2/13/19...... In related news, Aerosmith has just added 17 dates to their Las Vegas residency at the new Park MGM resort. The "Aerosmith: Deuces Are Wild" show will launch on April 6 with several of their previously announced 18 shows already sold out. Promoted by Live Nation and MGM Resorts International, the show features never-before-seen visuals and audio from Aerosmith recording sessions, including a partnership with THX and L-Acoustics to deliver the world's first THX Certified live performance presented in L-ISA Immersive Hyperreal Sound. Along with the announcement of additional dates, the band has added special VIP packages for every show. - Billboard, 2/12/19...... Ozzy Osbourne is reportedly out of intensive care according to his wife Sharon Osbourne after being admitted to hospital earlier in February after experiencing complications from flu and bronchitis. Ozzy was later transferred to the intensive care unit when his condition deteriorated. Sharon confirmed her 70-year-old hubby is out of intensive care after being taken off a ventilator and that he's "breathing on his own." "I just want to say a huge thank you to everybody who has reached out with good wishes. He's overcome by the response," Sharon posted. After deleting that tweet, Sharon wrote: "Thank you to everyone for all your get well messages and support for Ozzy. We are overwhelmed and truly touched by everyone's thoughtfulness." - New Musical Express, 2/14/19......
Journey guitarist and co-founder Neal Schon took to Twitter on Feb. 11 to express his gratitude to fans who have supported his journey to recovering after his recent emergency surgery. The musician, who had an inflamed and infected gallbladder removed during an emergency room visit on Feb. 8, told fans he is grateful for their kind wishes and said he's recovering well. "Want to thank you all for your very kind wishes. This means everything to me .. your friend ship is what motivates me to continue to create for you all. Can't wait to hit the stage for NSJTT. I should be good to go but if I have to sit it will. Love you all ---- blessings," Schon posted. Schon also expressed thans to his family including his wife Michaele, doctors and staff who helped him during the ordeal in another post. - Billboard, 2/11/19...... Kiss made their first appearance at the Whisky A Go Go in West Hollywood, Calif. in 20 years on Feb. 11 as part of SiriiusXM's "Party Continues" series. Kiss stopped by the legendary 500-capacity venue for a jam-packed show filled with Kiss favorites from the shock rockers' 45-year career as the band. "To go back and relive what we did once upon a time is pretty awesome," singer-guitarist Paul Stanley told the crowd after being introduced by Rage Against the Machine's Tom Morello. "It all starts in the clubs. If you want to really make it, you don't do it by going on a talent musical show. You go into the streets and you play for people."" We've got a small, but mighty crowd tonight," Stanley added. "Let me hear you go crazy. Let me hear you go wild." The subscriber and invite-only show was hosted by SiriusXM which launched Kiss Army Radio, channel 30, on Feb. 4. The station will run through Feb. 17 on channel 30. The Whisky A Go Go performance will air on Feb. 12 at 5 pm ET on Kiss Army. Kiss continues their multi-year "The End fo the World" farewell tour this evening at Honda Center in Anaheim, Calif. The tour kicked off earlier in February and include dates through December. - Billboard, 2/12/19...... In his continuing quest to adapt a healthier lifestyle, Rolling Stones guitarist Keith Richards has revealed that he's now trying to quit smoking, after announcing plans to give up drinking in 2018. But the notorious partier says giving up cigarettes is proving to be harder than kicking his former notorious heroin habit. "I have tried. So far, unsuccessfully. Lou Reed claimed nicotine was harder to quit than heroin. It is," Richards told the UK mag Mojo. Describing the temptation to smoke, he added: "Quitting heroin is like hell, but it's a short hell. Cigarettes are just always there, and you've always done it. I just pick 'em up and light 'em up without thinking about it." However, Keef says he's still intent on cutting down regardless and is smoking far less these days. "Lately, in fact -- spread the news -- I've managed to cut it down by a substantial amount every day," the 79-year-old musician explained. "I've knocked the hard stuff on the head. I have a little wine with meals, and a Guinness or a beer or two." - New Musical Express, 2/14/19......
Former AC/DC bassist Cliff Williams might be rejoining the Aussie hard rock band for their much-anticipated new album. A newly-emerged picture shows Williams, who was in the band from 1977 to 2016, alongside the band's frontman Brian Johnson with a personal trainer at a Vancouver Hotel in December, which prompted the speculation. Williams left the band in 2016, the same year that Johnson was forced to quit the band and temporarily replaced by Guns 'N Roses singer Axl Rose for a world tour. It left guitarist Angus Young as the only remaining member of the band's so-called "classic" line-up to play in the group. In 2018, it was reported that the rock icons were working on a new album that will feature the work of their late rhythm guitarist Malcolm Young on "every track," according to "a reliable source inside the AC/DC camp." Malcolm died in November 2017 after retiring from the band due to early onset dementia. - NME, 2/11/19.
Monday, February 11, 2019
A rare recording of an interview with Michael Jackson and George Harrison conducted by BBC Radio 1 in 1979 has been discovered and restored. The two music icons appeared on the radio show to review new releases from the likes of Foreigner, Nicolette Larson and The Blues Brothers, and to share some of the stories behind their own songs, including Michael explaining how his record label Motown refused to let him write his own songs and George talking about being in the songwriting shadow of his former Beatles bandmates John Lennon and Paul McCartney. David "Kid" Jensen, who conducted the interview, said both musicians were "lovely guys to talk to" and that "we knew we had a good show on our hands just by the general vibe in the studio before the mics went live." Only low-quality bootleg recordings of the program have been available until now after a producer at BBC Radio Solent asked around collectors' circles and was presented with a tape recording of the full show. The BBC aired the full "When George Met Michael" program on Feb. 9 to mark the 40th anniversary of the original broadcast. - New Musical Express, 2/7/19......
In other Michael Jackson news, the Jackson estate has sent a letter to the U.K.'s Channel 4 warning that the Leaving Neverland documentary on two men who accuse the singer of molesting them as boys violates the network's programming guidelines. The letter written by estate attorney Howard Weitzman states that Leaving Neverland, set to air in early March, makes no attempt at getting a response to the accusers from Jackson's estate, family, friends or others who have defended his reputation as required by the channel's standards for factual programming and basic journalistic ethics. Channel 4 responded to the letter in a statement on Feb. 11, saying that the allegations against Jackson are rebutted in the documentary by denials that Jackson made during his lifetime. It says the broadcast meets Britain's official broadcasting code by providing these denials. Weitzman's letter echoes a longer letter it sent to U.S. cable channel HBO on Feb. 8 calling the allegations from Wade Robson and James Safechuck "disgraceful" and urging investigation of the men's backgrounds. A copy of the HBO letter was included with the Channel 4 letter, and applies just as much to the U.K. station, the letter states. The two channels co-produced the documentary, and HBO has announced to air the four hour program in the U.S. in two parts, on Mar. 3 and Mar. 4. Meanwhile, a Danish shopping mall has removed a wax statue of the King of Pop out of fears it could offend customers and may be vandalized because of accusations that the late pop star molested boys. The mall's marketing manager told a Danish TV station that they had received about 15 complaints about the Jackson statue, mostly from families with children. Jackson's statue, one of several of major stars including Marilyn Monroe and Julia Roberts, was replaced with a statue of Brad Pitt. - AP, 2/11/19...... In more Jackson news, his record producer Quincy Jones will celebrate three of Jackson's most iconic albums -- Off The Wall, Thriller and Bad -- with a blow-out symphonic concert at London's O2 Arena on June 23. The one-off show will find Jones conducting the orchestra in performances of the three LP's back-to-back, with a number of special guests slated to join him, according to a statement from the venue. Meanwhile, Jones now has the most Grammy Awards of any living artist after his documentary Quincy won for Best Music Film at the Grammy Awards Premiere Ceremony in Beverly Hills, Calif., on Feb. 10. The win marks the 85-year-old legend's 28th Grammy, making him the living artist with the most trophies in Grammy history. Jones has won Grammys in more than 10 categories over his nearly 70-year career, but his win for Quincy is his first award for best music film. The award is also his first in 17 years, with his last win coming in 2001 for best spoken word album, Q - The Autobiography of Quincy Jones. - Billboard, 2/11/19...... The Rolling Stones have added a huge Canada Day weekend show at Burl's Creek an hour north of Toronto as their only stop in the country on their upcoming 2019 No Filter Tour. The "Canada Rocks with The Rolling Stones" show will take place June 29 at the 600-acre Burl's Creek Event Grounds, located in Oro-Medonte, and organizers hope the event will draw as many as 70,000 fans. Concert promoter Republic Live says "the Stones are the greatest rock and roll band in the world and this show will, without a doubt, put Burl's Creek on the map as a world-class destination." The No Filter tour launches in Miami on Apr. 20 and will be making stops in Los Angeles, Washington, D.C., Philadelphia, Boston, New York and Chicago before heading north to Burl's Creek for the Canada Day weekend. - Billboard, 2/11/19...... Movie studio Sony Pictures Classics has announced it has acquired the worldwide rights to an upcoming documentary on singer/songwriter John Prine. Tentatively titled John Prine: Hello in There and directed by Zachary Fuhrer, the doc tells the story of Prine's beginnings as a mailman in the Chicago suburbs, then discovered by movie critic and Sun-Times columnist Roger Ebert, who heard Prine sing at an open-mic gig and wrote about him in the paper. The article landed Prine a record deal and he was off on a decades-long career that has taken him from Radio City Music Hall to the Songwriters Hall of Fame. John Prine: Hello in There is currently in postproduction. Prine has previously announced he preparing to release his first album of new songs in 13 years. - The Hollywood Reporter, 2/11/19...... Heart has announced a 39-city summer tour with openers Joan Jett, Sheryl Crow and Brandi Carlile that will launch on July 9 at Hollywood Casino Amphitheatre in St. Louis, Mo. Heart's "Love Alive" tour will hit major markets including Chicago, Atlanta, Houston, Denver before closing out in Los Angeles on Sept. 9 at Hollywood Bowl. The tour will mark Heart's first road trip in three years, as sisters Ann and Nancy Wilson took a hiatus to pursue other musical endeavors. "Both Nancy and I have stretched our wings in life these last three years," Ann says. "We've both lived and loved. We have breathed and traveled and experienced life. We come to this tour with fresh energy and oxygen. It will be unlike any other Heart tour that has been. Some of the songs will be classic of course, but this tour will be a new animal." Heart released a live album from their legendary 2006 VH1 Decades Rock Live performance, Live In Atlantic City, on Jan. 25 on earMUSIC. - Billboard, 2/11/19......
Aerosmith frontman Steven Tyler continued his Grammy Awards viewing party tradition on Feb. 10 at Raleigh Studios in Los Angeles with his second annual viewing party. The event, which benefited Janie's Fund, Tyler's philanthropic initiative that helps to bring hope and healing to young female assault victims. This year's gala attracted such guests as Leonardo DiCaprio, Sharon Stone, Alice Cooper, David Foster, Kelsey Grammer, Caitlyn Jenner, Duff McKagan and Jane Lynch, who hosted the night. Aerosmith also performed an 11-song set at the event that included such hits as "Janie's Got a Gun," "Love in an Elevator," "Back in the Saddle," "Sweet Emotion," "Dream On" and "Walk This Way." Sharon Stone even hopped up on stage at one point to bop around with Tyler and try her had at the harmonica. On Feb. 4, Tyler helped cut the ribbon -- one of his signature scarves, actually -- at the opening of a second Janie's House for neglected female youths in Bartlett, Tenn. Tyler, who donated nearly $500,000 to Youth Villages through Janie's Fund, also designed the artwork for the building. The first Janie's House opened in 2017 just outside of Atlanta, a third home is slated to open in Las Vegas later in 2019. Meanwhile, Aerosmith will be honored with a star on the Hollywood Walk of Fame on Feb. 14, according to an announcement by the Hollywood Chamber of Commerce on Feb. 6. The Boston-based rockers will be recognized under the recording category, with the HWOF's 2,657th star. The ceremony will take place at 11:30 a.m., at 6752 Hollywood Boulevard in front of Musicians Institute. Aerosmith will kick off a new residency at Park Theater at the new Park MGM resort on Apr. 6. - Billboard, 2/11/19...... Nile Rodgers of Chic announced on Feb. 11 that he will guest curate this summer's Meltdown festival in London's Southbank Centre. Rodgers is set to produce a "hand-picked line-up of show-stopping music, art and free events" for the annual Meltdown festival, a days-long event that gives prominent musicians the ability to book acts and events at U.K.'s largest multi-venue arts center throughout the last 25 years. "To be able to curate and produce nine days of live music for the city of London, the U.K. and music enthusiasts visiting from all over the world is truly a dream come true," Rodgers said in a statement. Rodgers will take over Southbank Centre from Aug. 3 to 11 throughout its stages, including the Royal Festival Hall, Queen Elizabeth Hall, Purcell Room and the remainder of the 17-acre center. Rodgers joins the ranks of previous festival curators such as David Bowie, Yoko Ono, M.I.A and The Cure. - Billboard, 2/11/19...... Aretha Franklin will be the next subject of the NatGeo channel's Genius series, it was announced on Feb. 10 at the Television Critics Association winter meeting. The channel says it is postponing its planned Genius tribute to Frankenstein author Mary Shelley, which it had originally announced to be the third focus of the Genius series, to feature the late Queen of Soul. Albert Einstein and Pablo Picasso were the first two spotlights of the Genius series. Franklin's Genius program will feature recollections from music moguls Clive Davis and Craig Kellman of Atlantic Records, among others. Meanwhile, Franklin was also honored at the 2019 Grammy Awards show on Feb. 10 in Los Angeles with a salute by Andra Day, Fantasia and Yolanda Adams. The show also featured Motown legend Diana Ross who graced the stage with performances of "The Best Years of My Life" and "Reach Out And Touch (Somebody's Hand)." As she walked through the crowd, Ross encouraged audience members to sing along into her mic, with Jaden Smith obliging for a line. As the performance ended, she left viewers with an inspirational message: "Learn, dream, unlock new doors. All is possible." The Grammy show also featured a performance by country legend Dolly Parton, who was joined by the likes of Katy Perry, Miley Cyrus, Kacy Musgraves and Little Big Town for a medley of some of Dolly's most iconic tunes. - AP/Billboard, 2/11/19......
Former Fleetwood Mac singer/guitarist/songwriter Lindsey Buckingham is recovering at home following open heart surgery during the second weekend of February. Buckingham reportedly suffered some vocal cord damage, according to his wife Kristen Buckingham. "Each day he is stronger than the last," Kristen wrote in a statement to Rolling Stone. "While he and his heart are doing well, the surgery resulted in vocal cord damage. While it is unclear if the damage is permanent, we are hopeful it is not." Though Kristen did not give specifics as to why Lindsey had to undergo emergency heart surgery, she did note that his family has a history of heart issues and all his upcoming shows would be canceled for the time being. "We feel so fortunate that he's alive," she wrote. Buckingham's health issue comes less than a year after he was kicked out of the band following some differences with Stevie Nicks. Despite their clashes, Buckingham's former band wished their former bandmate well on Twitter, writing, "We are saddened by this news. Our thoughts and love go out to Lindsey and his entire family. We are hopeful for his speedy recovery." - Billboard, 2/8/19...... In related news, Ozzy Osbourne's son Jack Osbourne says his dad is doing "much better" after being hospitalized for flu complications in early February. On Feb. 6, Ozzy's wife and Jack's mom Sharon Osbourne revealed that Ozzy had been admitted to hospital following some complications from the flu. "His doctors feel this is the best way to get him on a quicker road to recovery," Sharon wrote. A spokesperson for the 70-year-old rocker announced on Jan. 30 that after initially postponing the first four dates of his "No More Tours 2" outing because of the flu, a follow-up visit with a doctor revealed a diagnosis of a severe upper-respiratory infection, which resulted in the postponing of the tour's entire U.K. and European run. At the time, doctors feared that the infection could "develop into pneumonia given the physicality of the live performances and the extensive travel schedule throughout Europe in harsh winter conditions." Ozzy's Black Sabbath bandmate Tony Iommi also wished Ozzy a "speedy recovery" on Twitter. Current plans call for Ozzy's tour to re-boot on Mar. 9 at the Download Festival in Sydney, Australia, though it is unclear if that show could be impacted by the hospitalization. Meanwhile, Black Sabbath was honored with their very own "heavy metal bench" in their hometown of Birmingham on Feb. 9. Tony Iommi attended the ceremony which was organized by Westside Business Improvement District. The idea of the bench, which incorporates the images of all four original Black Sabbath members, was started by super fan Mohammed Osama, who told the BBC he was "thrilled to see his plan to commemorate the band become a reality." The bench is placed under the newly renamed Black Sabbath Bridge over the canal on Broad Street. - Billboard/New Musical Express, 2/8/19...... The legendary '70s ska band The Specials have scored a new No. 1 album in the U.K. in one of the more dramatic chart returns of recent memory. Encore is The Specials' first album of new music for 37 years and their first-ever U.K. No. 1 album. It also features a new version of "Blam Blam Fever"' and a cover of The Equals' "Black Skinned Blue-Eyed Boys," along with the recent single "10 Commandments," which includes an appearance by activist Saffiyah Khan. "Recording the album has been one of the most amazing trips of our lives," The Specials said in a statement. "What can we say? It couldn't have been better timing. A real thanks to the fans who have stayed with us for all this time. We all share in this, thank you." The Specials have confirmed they'll launch a 25-date U.K. tour behind the new album on Apr. 15 in Bournemouth, wrapping with two shows at the London O2 Academy Brixton on May 16 and 17. - NME, 2/8/19...... Rod Stewart announced on Feb. 8 he has entered into a multi-year global touring partnership with Live Nation that will have the promotion company producing and promoting Stewart's concerts around the world, starting with a run of sold-out U.K. dates this summer. "First, last and always my job is giving fans the best show I have in me," said Stewart, in a statement. "With Live Nation's backing, I'm able to show up and sing knowing that everything that has led up to me taking the stage has been done with cracking perfection." Stewart will perform across the U.K. and Europe throughout 2019 and in 2020 will bring his concert tour to South America, Australia, Asia and New Zealand with Live Nation. The shows follow his 2017 and 2018 North American summer tours with special guest Cyndi Lauper. - Billboard, 2/8/19......
'70s R&B singer Chaka Khan will release Hello Happiness, her first album in 12 years, on Feb. 15. Its funky lead single, "Like Sugar," arrived last June and sparked the global #LikeSugarChallenge, a testament to the 65-year-old Khan's staying power after 46 years in the business. Meanwhile, Khan's current single, the new album's title track, is a testament to her sunnier state of mind. The LP marks Khan's first since she decided to enter rehab for prescription drug abuse following the death of her "brother," and former NPG Records boss, Prince. Khan fronted the group Rufus in the early '70s, and signed with ABC Records in 1973. The Stevie Wonder-penned and Rufus co-produced "Tell Me Something Good" provided the group's mainstream breakthrough in 1974. The song won the funk outfit its first Grammy, for best R&B vocal performance, and Rufus later scored six platinum albums and a string of timeless hits: "You Got the Love," "Sweet Thing" and "Ain't Nobody." After going solo in 1978, Khan sowed her own crop of classics, including the indefatigable anthem "I'm Every Woman," "What Cha' Gonna Do for Me" "Through the Fire," and her indelible cover of Prince's "I Feel for You." Her last solo album, 2007's Funk This, yielded two Grammy wins, for best R&B album and best R&B performance by a duo or group for "Disrespectful," featuring Mary J. Blige. More recently, she performed at the 2017 Essence Festival and the 2018 Jazz in the Gardens, and paid tribute to Aretha Franklin during the Queen of Soul's funeral service last August. She sang "Hello Happiness" during her appearance as grand marshal of the 2019 Rose Parade on New Year's Day, and will embark on a summer tour in 2019 with Michael McDonald. Also in the works: a biopic about her storied career. - Billboard, 2/8/19...... A 75th birthday tribute to Joni Mitchell, Joni 75, arrived in theaters for a one-night only screening on Feb. 7. The concert film was filmed at the Dorothy Chandler Pavilion on Nov. 7, 2018 in Los Angeles and featured performances from the likes of James Taylor, Kris Kristofferson, Chaka Khan and Brandi Carlile. A companion album from the show is being released Mar. 8 by Decca Records featuring additional performances at the Nov. 7 show -- Mitchell's 75th birthday -- by a lineup that also included Graham Nash, Emmylou Harris, Norah Jones, Los Lobos, Rufus Wainwright and others. - Billboard, 2/7/19...... Stevie Wonder, Diana Ross, John Legend and Boyz II Men will be among the star-studded lineup at a Grammy Salute to Motown's 60th Anniversary on Feb. 12 in Los Angeles. Last year's salute paid homage to Elton John, while previous celebrations have nodded Frank Sinatra, Stevie Wonder, the Beatles and the Bee Gees. The Motown special will be presented by CBS, although an air date has yet to be announced. - Billboard, 2/6/19...... In other Motown-related news, Motown Records has announced it will release a scrapped Marvin Gaye album from 1972, You're The Man, on vinyl and MP3 on Mar. 29 -- four days before what would have been Gaye's 80th birthday. You're The Man consists of Gaye's solo and non-soundtrack recordings from 1972. While the title track to the record was originally released, Gaye eventually scrapped the rest of the project, citing that his political views ran in direct opposition to that of then-Motown CEO Berry Gordy. - New Musical Express, 2/8/19......
A new investigation led by news outlet CNN suggests that soul legend James Brown may have been murdered. Brown passed away in the early hours of Christmas morning in 2006, after being admitted to the Emory Crawford Long Hospital in Atlanta due to suffering from pneumonia. However, CNN's new investigation suggests the Godfather of Soul may not have died from natural causes. It details interviews with nearly 140 people, while tens of thousands of pages of police and court records are said to also be included. Forensics testing and 1,300 pages of text messages are also part of the investigation. The investigation began in 2017 after a CNN reporter was contacted by a circus performer and singer who told the network that she had information surrounding Brown's death. Jacque Hollander later revealed that she and Brown had worked together in the '80s, while also alleging that he raped her in 1988. Brown was never prosecuted following this accusation but Hollander revealed that she saved documents, tapes and more alleged evidence about Brown and his associates. Hollander also took a polygraph test with a former FBI agent in 1995 surrounding the accusations. A key subject in the report is Dr. Marvin Crawford, who signed Brown's death certificate at the Atlanta hospital where he passed away. The doctor says in the report that "he has always been suspicious of foul play." Speaking in a CNN interview, Dr. Crawford said: "He changed too fast. He was a patient I would never have predicted would have coded But he died that night, and I did raise that question: 'What went wrong in that room?'" - NME, 2/5/19...... Acclaimed British actor Albert Finney who made a worldwide name for himself in 1963's Tom Jones and maintained a strong career through the 2012 James Bond film Skyfall, died on Feb. 7 in London following a chest infection. He was 82. Among Mr. Finney's Oscar-nominated performances were roles in Tom Jones, Murder on the Orient Express, The Dresser, Under the Volcano and Erin Brockovich. Other highlights of his shape-shifting career include Two for the Road (1967), Scrooge (1970), Annie (1982), The Dresser (1983), Miller's Crossing (1990), Erin Brockovich (2000), Big Fish (2003), The Bourne Ultimatum (2007), Before the Devil Knows You're Dead (2007) and The Bourne Legacy (2012). On the TV side, Mr. Finney made his debut for American television in 1984 with the starring role in Pope John Paul II and was Emmy-nominated for his role in the 1990 HBO movie The Image. Mr. Finney, who in 2011 disclosed he was undergoing treatment for kidney cancer, was married to British actress Jane Wenham from 1957-61 and, from 1970-78 to French actress Anouk Aimee. Since 2006 he was married to Penelope Delmage, who survives him, as does Simon Finney, a camera operator and his son with Wenham. - Deadline.com, 2/8/19.
Wednesday, February 6, 2019
Dressed in a dazzling white outfit, '70s R&B singer Gladys Knight kicked off Super Bowl LIII at Mercedes-Benz Stadium in Atlanta on Feb. 3 with an elegant rendition of the national anthem. Knight, a seven-time Grammy winner, previously said in a statement that she saw the opportunity to sing "The Star-Spangled Banner" as a chance to "unite and represent our country" after several African-American artists declined an offer to sing at the event in support of former San Francisco 49ers quarterback Colin Kaepernick, who was fired by the team for "taking a knee" during the natinal anthem in protest of the country's treatment of African-Americans. "I hope that this anthem will touch people in a different way," Knight said. "We've been singing it forever. But this time I would hope that they would feel it so deeply that it would lift them to a higher place. That's what I feel when I sing this song." Meanwhile, the much-ballyhooed series of Super Bowl commercials featured music by such '70s artists as Queen ("Don't Stop Me Now" in an Amazon spot), The Who ("Pinball Wizard" in a Toyota ad) and Bob Dylan ("Blowin' in the Wind" for Budweiser). - Billboard, 2/3/19......
After more than 50 years in the music business, Linda Ronstadt has released her first live album ever -- Live in Hollywood, a 13-track set from an April 1980 concert at Television Center Studios in Hollywood that was originally taped for an HBO special. Speaking to Billboard, Ronstadt recalled that the concert "was insufferably hot." "It was a small studio and we had an audience, so it heated the room up quite a lot. And then they had really hot, really big lights on us," she said. "It's something that should've been considered, but we were brave little soldiers and pushed through it. But it was really too hot to make music." Ronstadt says she didn't even know the recording existed until one of her producers, John Boylan, discovered the master tape in 2018, and even know is ambivalent about the recording seeing the light of day. "It was recorded for television, which is unfortunate because television compresses things so much," she explains. "So it didn't turn out to be a really hi-fi record. It turned out to be a television record." Ronstadt adds that she "just kind of smiled through it" when she heard the tapes. "I don't like to listen to stuff I've recorded," she says. "It's just another time, and it's a frozen in time kind of thing. I always think, 'Why did I sing that note like that? Why did I phrase it like that? Why wasn't it faster? Why wasn't it slower?' I always see things I would've corrected in the studio, so (listening to the recordings) is a fool's errand for me." The Rock and Roll Hall of Fame inductee, who performed her last concert during 2009 after noticing she was having problems with her voice, was diagnosed with Parkinson's in 2013 and now cannot sing at all, "not even in the shower." She recently told CBS Sunday Morning that she busies herself now with watching operatic performances on YouTube and working with the Los Cenzontles Mexican Arts Center in San Pablo, Calif., which helps teach Latin American youth about their culture. She'll be leading a trip to Mexico with the group later in February. She's also working on writing a project about the Sonoran Desert, which straddles the U.S.-Mexico border in the southwest. "These (projects) tend to come up naturally and in sort of an organic fashion. I don't go looking for them," she says, adding that she tries not to bemoan the loss of her music career. "It just seems so long ago, it was another person. I don't have the same life now. I tried my best. I like to think that I gave it an earnest shot but, y'know, you can never be completely satisfied. It's always what would you do the next time -- you can improve this, you can improve that. But I can't create new (music) anymore, so I think about other things. And to be honest I have more home life now, and I like that better." - Billboard, 2/4/19...... Several of Cher's elaborate costumes are set to go on display at a "Camp: Notes on Fashion" display at the Metropolitan Museum of Art in New York City. Longtime Cher fashion designer Bob Mackie, who is also the cosume designer for the Broadway musical "The Cher Show," tells Fashionista.com that the pieces will go on display in May at the exhibit, which was first announced in Oct. 2018. This year's accompanying Met Gala, which will have the same "Camp" theme, will be hosted by Lady Gaga, Harry Styles and Serena Williams. - Billboard, 2/5/19...... Paul McCartney has been awarded one of the UK's prestigious Blue Peter badges, in honor of his inspirational music career. Macca will accept his award during the Feb. 7 Blue Peter award show on CBBC. Upon receiving his badge, McCartney said: "That is beautiful, that's a great badge. I will wear it with great pride. Yes! I made it!" Meanwhile in other Beatles-related news, a set of legal letters that foretold the split of the Fab Four in 1970 are set to be sold for a total of $550,000. The pair of letters were sent to Paul's lawyers John and Lee Eastman in January and April that year. John and Lee were also the father and brother of Paul's late first wife Linda McCartney, whom he married in March 1969. In the first letter, all four Beatles members and Apple Corps head Neil Aspinall write to John Eastman to inform him that "we retain you and authorise you to act on our behalf in negotiations in respect of all contracts proposed." However the second piece of correspondence, which has become known as "the split letter," sees John Lennon, George Harrison and Ringo Starr end their working relationship with Lee Eastman to work with the Rolling Stones' managers Allan Klein, while McCartney would stay working with the Eastman family. Memorabilia auctioneers Moments In Time are selling the January 1969 letter for $225,000, and the April 1969 letter for $325,000. - New Musical Express, 2/5/19......
Canadian singer-songwriting legend Gordon Lightfoot has announced he is working on his first new album in 15 years. "It's kind of philosophical and it's kind of funny," the 80-year-old Lightfoot says of his 21st album. "It's got a great beat and my arrangements are real good too. I write all my own arrangements for my band." The still-untitled album is important to the "If You Could Read My Mind" singer, because he says he didn't get to properly finish his last studio collection, 2004's Harmony, due to a near-fatal ruptured artery. "Harmony was done by using just guitar and vocal tracks as a basic track. And it was stuff that I recorded a year before I became ill," he says. "So we looked way back in the file and we found a number of tunes I had recorded just using guitar and vocal. And the guys then overdubbed all their parts on the very last album. I wasn't actually able to complete that album in a professional way. The songs were good, but the production was not up to radio standard." Asked when the new album will be ready he says, "It's gonna take a year. It's there, but it will happen for sure because I already have the material." Lightfoot adds he's eager to share his new music with the world, and will hit the road in North American with his "80 Years Strong" tour on Mar. 4 in Sacramento, Calif. He'll play 26 dates in California, Ontario and selected cites in the eastern US before wrapping on May 19 in Boston. Though he is understandably cautious about his past serious illness, Lightfoot says he has a regular exercise regime he has kept up since 1980 which he credits that with a great part of his longevity. "The [album] I'm working on right now, provided I don't fall again or get sick again, I will be able to carry through and produce it in a highly professional manner. If I'm still walking around we'll finish it," he says, laughing at the last part. - Billboard, 2/4/19...... Elton John announced on Feb. 5 that he'll be taking his "Farewell Yellow Brick Road" tour to Australia and New Zealand beginning on Nov. 30 in Perth. The Australasian leg of the tour will span 18 arena and open-air shows and will be the veteran British rocker's "most extensive tour of the region to date," according to an announcement made by promoter Chugg Entertainment. As the itinerary stands, New Zealand will host three shows, the final at Auckland's Mt Smart Stadium on Feb. 9, 2020. John is expected to announce additional shows in Australia and New Zealand later in the year. "I always love coming back to Australia," Elton said in a statement. "Ever since my first visit in 1971 it has held a very special place in my heart." - Billboard, 2/5/19...... An appeals court has ruled that Eddie Money's decision to fire his former drummer Glenn Symmonds is protected activity under California's anti-SLAPP statute. In June 2016, Money filed an anti-SLAPP motion in response to Symmonds' claims that he was fired because of his age and disabilities from bladder cancer and a back injury, arguing that playing music is a First Amendment right and Money's choice of bandmembers is protected activity stemming from that right. However Judge Rafael Ongkeko denied the motion, finding Symmonds' lawsuit arose from the alleged discriminatory conduct and not the decision to fire him. It didn't reach the second prong of the anti-SLAPP analysis, which addresses the plaintiff's probability of prevailing on the merits of his claim. Symmond's complaint also includes allegations that Money sexually harassed his fiancee. Those claims are not impacted by this decision. Opening arguments in the trial are currently set for August. - The Hollywood Reporter, 2/5/19...... NBC has announced it is scrapping a planned live musical rendition of the Broadway play "Hair," which had been set to air on the network on May 19. The network says it hopes to find a more family-friendly title to compete against the season finale of ABC's American Idol and the series finale of the HBO series Game of Thrones. "Hair" -- the 50-year-old Broadway hit of the hippie generation -- explored topics including the Vietnam War, drugs, race, gender and sexual identity and included brief nudity in most of its previous stagings. NBC's previous live musicals have included "The Sound of Music," "Peter Pan," "The Wiz" and "Hairspray." - The Hollywood Reporter, 2/4/19...... Singer/songwriter Paul Anka has signed a long-term multimillion dollar deal with Primary Wave Music Publishing, the company announced on Feb. 4. In addition to Anka's music publishing, Primary Wave will also help manage Anka's name and likness to build brand awareness for his music, and oversee his daily digital marketing activies, including tour marketing, e-commerce and direct-to-fan initiatives. "Paul Anka is an American icon and has penned some of the greatest songs in American culture," said Lawrence Mestel, CEO and founder of Primary Wave Music Publishing, in a statement. "He transcends time and has the most engaging, youthful spirit. It's an honor to have Paul in the Primary Wave family." Anka is a recipient of the Songwriter's Hall of Fame's Johnny Mercer Award and the prestigious French award Chevalier de Ordre des Arts et des Lettres. He has been appointed to the Order of Canada and he was given the Lifetime Achievement Award by the Canadian Music Industry Hall of Fame in 2018. - Billboard, 2/4/19......
Veteran rocker Suzi Quatro, who is preparing for the Mar. 29 release of her new album, No Control, says she is through being "polite" over being chronically snubbed for induction into the Rock and Roll Hall of Fame. The singer/songwriter/bassist made her first mark with the Pleasure Seekers and Cradle during the '60s in her native Detroit, but she really connected after moving to England during the early '70s and worked with producers Mickie Most, Nicky Chinn and Mike Chapman on records acknowledged as an influence for a slew of others -- most notably on Joan Jett's early band the Runaways. "(Jett) deserves to be in -- she's an excellent artist -- but it's disgusting that I'm not," Quatro says. "I'm a real stickler for the truth, and I'm pissed off that history is being rewritten. I was first, right? I was there before anybody else had a twinkle in their eye -- that's a fact of life. I'm happy that I opened a door because that door needed to be opened. I'm so proud of that, and I get thanked by everybody -- all the girls, they all say 'Thank you, thank you, thank you...' I said in in very early interviews there would be loads of (women) after me and there were. I'm happy about that, absolutely." Quatro continued: "I just don't like being ignored because that's not correct. It's a big fault. I hear from a lot of people -- they say, 'What? You're not in it?!' No -- and my biggest fan is, and that's not right. You can't rewrite history just to suit your organization." Quatro, who currently resides in England, had her greatest success in the U.S. with 1978's If You Knew Suzi, which peaked at No. 37 on the Billboard Hot 200 LP chart, and scored a top 5 duet with Chris Norman, "Stumblin' In", concurrent with her recurring late '70s run as Leather Tuscadero on the TV sitcom Happy Days. She's also had No. 1 singles in the U.K. and Australia with "Can the Can," "Devil Gate Drive" and "48 Crash," and Quatro acted in the musical "Annie Get Your Gun" in London during the mid-80s. "So my feelings are hurt," Quatro says of the Rock Hall exclusion. "I've been very polite about it for many years, and now I don't want to be polite anymore. It doesn't make sense. The truth is the truth, history is history, the timeline is the timeline. I need to be in that Rock and Roll Hall of Fame." In the meantime, she's planning to record and hit the road with dates in Australia in February and march, and her story will also be told in a new documentary by Liam Firmager that's expected out later in 2019. - Billboard, 2/4/19...... Queen guitarist Brian May is hitting out at claims that he and fellow Queen member Roger Taylor turned down an offer to perform at the 2019 Oscars, where the Queen biopic Bohemian Rhapsody is up for five Academy Awards, including best film and best actor for Rami Malek's portrayal of Freddie Mercury. Earlier in February, the UK paper The Daily Express had reported that May and Taylor rejected the chance to perform at the ceremony, but May took to Instagram on Feb. 2 to dispute the claim. "NOPE! We never turned down playing at the Oscars," May posted on Instagram. "We're just happy and proud that Bohemian Rhapsody has received 5 nominations, and we will be there in support !!!" May previously said of Bohemian Rhapsody: "It came out to s---ty reviews, as some of our work has before, but the public has embraced it magnificently. Everybody gave 200%, from the actors and technicians to the production team and hair and make up, everyone." - New Musical Express, 2/3/19...... Lynyrd Skynyrd have added 21 more dates to their "Last of the Street Survivors" farewell tour, which will kick off its 2019 edition in Tuscaloosa, Ala., on May 10. In addition to festival appearances at Stagecoach and KABOO Texas, the Southern Rockers will play arenas and amphitheaters in New Orleans, Seattle, Las Vegas, Salt Lake City, Denver and more. The current slate of dates will close out on Sept. 28 at the Warf Amphitheater in Orange Beach, Ala. They will be joined for select dates by special guests including Bad Company, Cody Jinks and Hank Williams Jr.. Following the Canadian run the band will head to the U.K. and Europe this summer. They will be joined by special guests, English rock band Status Quo, for U.K. dates and Southern rock band Blackberry Smoke for dates in Germany. - Billboard, 2/4/19...... The Grammy Awards' Recording Academy announced on Feb. 5 that the 2019 Grammys ceremony will feature a special tribute to country/pop music legend and eight-time Grammy winner Dolly Parton, who will also take to the Grammy stage for the first time in 18 years to perform her new music. Also paying musical tribute to Parton will be Katy Perry, Kacey Musgraves, Little Big Town and Maren Morris. Parton will then take center stage to sing her latest tunes from her 2018 album, Dumplin' -- the soundtrack to Netflix's original motion picture by the same name starring Jennifer Aniston. The 61st Annual Grammy Awards will take place live from the Staples Center on Feb. 10 at 8:00 p.m. ET, and will be broadcasted on CBS. - Billboard, 2/5/19......
Legendary funk/rock artist George Clinton has announced he'll be launching his final tour with his group Parliament-Funkadelic before retiring from the road after touring and recording for over 50 years. The 77-year-old musician's North American "One Nation Under a Groove" tour will feature Clinton and his funk/soul/rock troupe performing alongside some of the funkiest younger artists of today: Galactic, Dumpstaphunk, Fishbone and Miss Velvet & The Blue Wolf. Clinton will kick off the tour on May 30 at the Miller High Life Theatre in Milwuakee, Wis., and hit Chicago, New York, Boston, Los Angeles, Portland, Denver and Phoenix before wrapping up at Brooklyn Bowl in Las Vegas on Aug. 18. Even after he retires from the road, Clinton promises the P-Funk tours will continue with a band that includes younger members of his family. "It's always been about the music and the band," Clinton said in a statement. "That's the real P-Funk legacy. They'll still be funkin' long after I stop." - Billboard, 2/5/19...... George Klein, the deep-voiced radio personality who became friends with Elvis Presley in high school and stayed close to the King of Rock 'n' Roll throughout his career, died on Feb. 5 at hospice in Memphis, Tenn. He was 83. Elvis's ex-wife Priscilla Presley said Mr. Klein had been suffering from illness, including pneumonia, for about two weeks prior to his death. Mr. Klein met Elvis in 1948 at Humes High School in Memphis and they were close friends until the rock 'n' roll icon died in 1977. Mr. Klein was part of Presley's entourage, known as the "Memphis Mafia," and enjoyed telling stories about the times he and Presley spent together. Priscilla said her former husband liked Mr. Klein's outgoing personality, his loyalty, and his sense of humor. She called their friendship a "guy's thing," with their own inside jokes and "their own language." Elvis used to affectionately call Mr. Klein "GK." "Their friendship was golden, truly golden," Priscilla said. "I don't think I've ever heard George say anything bad about anybody." Presley served as Mr. Klein's best man, and Mr. Klein was a pallbearer at Presley's funeral. Mr. Klein also appeared in his friend's 1957 film, Jailhouse Rock. When Presley was posthumously inducted into the Rock & Roll Hall of Fame in 1986, Mr. Klein made the acceptance speech. Mr. Klein hosted a radio show featuring Presley's music on Sirius XM. He had also hosted radio and television shows in Memphis dating to the 1960s. Mr. Klein was known throughout the city, speaking at charity events for no pay, Priscilla said. - AP, 2/6/19.
Friday, February 1, 2019
The Recording Academy announced on Jan. 31 that Diana Ross will give a "very special performance" at the upcoming Grammy Awards, set for Feb. 10 at Los Angeles' Staples Center. Ross, who has racked up more than 100 in sales and streams over the course of her career, received the Recording Academy's Lifetime Achievement Award in 2012. The 61st annual awards show will be broadcast on CBS beginning at 8:00 p.m. ET/5:00 p.m. PT. - Billboard, 1/31/19...... Paul Simon performed two tracks from his latest album In the Blue Light on The Late Show with Stephen Colbert on Jan. 28 and talked about the making of the record, which features re-recordings of Simon's lesser-known songs. Although Simon joked that his 2018 farewell tour was "to bump the prices up," he explained that he is indeed done touring, but will continue to perform and donate the proceeds to causes that he believes in, such as ecological groups and music education. He added that In the Blue Light was a way to revisit some of the songs he wrote in years prior -- not only to cover them, but to "fix them." "I picked 10 songs that I thought were really interesting and good songs that didn't get much attention when they first came out, either because they were on an album that had a bunch of hits or they were on an album that had no hits," Simon told Colbert. "It's really quite a treat as a composer and have the opportunity to go back and fix your mistakes." - Billboard, 1/29/19......
As the Beatles mark the 50th anniversary of their iconic final concert on the rooftop of their Apple Corps headquarters in London on Jan. 30, 1969, the band announced on Twitter on Jan. 30 that The Lord of the Rings director Peter Jackson will collaborate with them on a new as-yet-untitled film using 55 hours of previously unreleased footage of the group recording what would become its Grammy Award-winning album Let It Be in January 1969. "We are proud to announce an exciting new collaboration between The Beatles and the acclaimed Academy Award winning director Sir Peter Jackson," the band tweeted. "These studio sessions produced The Beatles' Grammy Award winning album Let It Be, with its Academy Award winning title song... The album was eventually released 18 months later in May 1970, several months after the band had broken up. Peter Jackson said the 55 hours of never-before-seen footage and 140 hours of audio made available to us, ensures this movie will be the ultimate fly on the wall experience that Beatles fans have long dreamt about," the tweet continued. British director Michael Edward Lindsay-Hogg had originally intended to use the footage he filmed half a century ago, alongside 140 hours of audio, for a television special. But as the Beatles' Twitter account noted, it "organically" morphed into Lindsay-Hogg's 1970 documentary Let It Be. "It's simply an amazing historical treasure-trove. Sure, there's moments of drama -- but none of the discord this project has long been associated with," Jackson added. "Watching John, Paul, George, and Ringo work together, creating now-classic songs from scratch, is not only fascinating -- it's funny, uplifting and surprisingly intimate." - Huffingtonpost.com, 1/30/19...... Michael Jackson's brother Jermaine Jackson has pleaded for people to "let Michael rest" in the first televised interview from a Jakcson family member after the premeire of the controversial King of Pop biopic Leaving Neverland at the Sundance film festival on Jan. 25. Jermaine, appearing on the UK TV program Good Morning Britain on Jan. 27, upheld his family's stated position that Wade Robson and James Safechuck, the documentary subjects who claim to be survivors of Michael's abuse, are "admitted liars." "Just leave us alone," a choked up Jermaine said. "Leave him alone. Let him rest. Please, let him rest. He deserves to rest." Jermaine said he's "1,000 percent" sure of his brother's innocence and called the allegations in Finding Neverland "nonsense." Finding Neverland director Dan Reed hit back at Jackson's family and estate on Jan. 28, telling The Hollywood Reporter that the Jackson camp has "a very precious asset to protect." "Every time a song plays, a cash register goes 'ka-ching.' It doesn't surprise me that they've come out fighting in defense of their asset," Reed said. In the bitter war of words, the estate previously called his film "a tabloid character assassination" and insisted it "isn't a documentary" while the family called him and the film's two accusers "opportunists." Meanwhile Dame Jame Goodall, one of the world's most foremost primatologists, has said she believes Jackson assaulted his pet chimpanzee Bubbles while living with the pop icon at his Neverland ranch. Despite appearing to live a life of pampered luxury, Goodall claims that Bubbles was frequently attacked and that Jackson lost his temper when she personally presented the theory to him. "I went to see him and we talked about Bubbles. I ticked him off," she told TMZ.com. "Bubbles is still alive and he's beautiful. But when he was with Michael he was being beaten," she added. Michael famously adopted the unlikely pet from an animal trainer in the late 1980s, before it became a frequent companion that travelled with him across the globe. - Jezebel.com/New Musical Express, 1/30/19......
Former Kiss guitarist Ace Frehley is claiming his former bandmate, Kiss bassist Gene Simmons, once "groped" his wife in a scathing social media post that also accuses his former band members of control freakery, untrustworthiness and much, much worse. In the 330-word screed, Frehley claims Simmons "groped" his wife and "propositioned" her some time ago, and blasts Simmons and Paul Stanley for undermining his career through the years. "Your slanderous remarks about my bad habits over the years has cost me millions of dollars and now that I'm over 12-years sober you're still saying I can't be trusted to play a whole nights show," Frehley writes. "Well that's exactly what I've been doing for the last 12-years with different configurations of 'The Ace Frehley Band' to you and Paul's dismay." Frehley, who split twice from Kiss twice (1982, 2001), also states the pair "tried to derail my solo career multiple times over the years unsuccessfully," and reckons newly-published comments by Simmons "have made me realize you're just an asshole and a sex addict who's being sued by multiple women, and you're just trying to sweep it all under the carpet." Although some Kiss fans had hoped Frehley and the band had buried the hatchet when they performed together for the first time in 16 years at a Hurricane Harvey benefit show in St. Paul, Minn., it is unlikely they will appear together anytime soon. Paul Stanley says that Kiss' "End of the Road World Tour," which kicked off on Jan. 31 in Vancouver, is going to last a few years but "is in no way a reunion tour." "It's been 45 years," Stanley says, "and we want to be able to do this with the fortitude and with the respect for our legacy that it deserves. We felt it was time to make a conscious decision that this is the last tour and go out in a blaze of glory and take a victory lap and spend a very special evening with fans around that world." Kiss has currently has dates booked through Dec. 3, including a Kiss Kruise setting sail on Oct. 30. - Billboard, 1/30/19...... According to the American rock band Terrorizer, AC/DC will be releasing a new album in 2019 featuring vocalist Brian Johnson. "We ran into Brian Johnson from AC/DC at the airport today after the flight home," the band posted on Facebook. "We asked him about the rumours of him being on the new AC/DC album and he said 'yes' and that he is 'sick of denying it.' So that was a cool surprise ending to the tour." In 2018, it was reported that AC/DC were working on a new album that will feature the work of their late rhythm guitarist Malcolm Young on "every track," according to "a reliable source inside the AC/DC camp." Malcolm died in November 2017 after retiring from the band due to early onset dementia. Johnson meanwhile was forced to quit the band in 2016 after suffering hearing loss and was replaced on the band's tour by Guns N' Roses singer Axl Rose. Johnson was then rumoured to be reuniting with the rock legends for a new record after being spotted with the band's former drummer Phil Rudd in Vancouver. - New Musical Express, 1/30/19...... Former Pink Floyd member Roger Waters is urging Maroon 5 to show solidarity with NFL player Colin Kaepernick and "take a knee" during Maroon 5's halftime show at Super Bowl 53 in Atlanta on Feb. 3. In a statement, Waters said: "My colleagues Maroon 5, Travis Scott, and Big Boi are performing during the halftime show at the Super Bowl this coming Sunday, I call upon them to 'take a knee' on stage in full sight. I call upon them to do it in solidarity with Colin Kaepernick, to do it for every child shot to death on these mean streets, to do it for every bereaved mother and father and brother and sister." There is also a petition on Change.org/takeaknee aimed at persuading the three music acts to take a knee during their performances. - New Musical Express, 1/31/19...... In other Pink Floyd-related news, David Gilmour has announced he is auctioning several of his iconic guitars for charity, including his cherished black Stratocaster. "These guitars have been very good to me," Gilmour said in a statement. "They're my friends. They have given me lots of music. I just think it's time that they went off and served someone else. I have had my time with them. And of course the money that they will raise will do an enormous amount of good in the world, and that is my intention." Among the approximately 120 guitars that will go on auction at Christie's in New York this June include his signature black Fender Stratocaster "The Black Strat" -- a guitar that he played on "Comfortably Numb," "Money," and "Shine On You Crazy Diamond." Also included in the sale is his 12-string Stratocaster that he wrote "Wish You Were Here"' as well as the Ovation six-string that he's played for nearly every live performance of "Comfortably Numb." Gilmour says he's also selling the guitars to declutter his house. "I didn't want to get too ancient and have a whole stash of guitars sitting around doing nothing," he said. "And frankly, too many of them are guitars I just don't have time to play often enough. They will give joy to other people." - NME, 1/30/19......
Rolling Stones guitarist Keith Richards has told Rolling Stone magazine that the Stones are now set to head back into the studio for a week before embarking out on their first US tour in five years. Richards said that he had spent the holiday period assessing the material they'd already written. "Sometimes it's not as much writing as listening to what's been written and figuring it out, and honing and all kinds of stuff," he said. "It's very boring. It's like a carpentry shop." Asked about the band's upcoming tour and the feeling of playing live after so many years doing so, Richards said that he was "not at all" tired of life on the road. "I mean, hey, how bad can it be?" he said. "You get up there and do what you love to do, and fortunately so do millions of others. It's not something to turn your nose up at, you know." Meanwhile, Stones guitarist Ronnie Wood's horse is said to have a good chance of winning the British Grand National Run, the world's most grueling steeplechase competition. Organizers say Wood's horse, Sandymount Duke, is among 112 entries that will be whittled down to 40 runners for the race on Apr. 6. Sandymount Duke has won 10 of 30 races and runs in the 71-year-old Wood's red and white silks. Wood bred the 10-year-old gelding, which is trained by Jessica Harrington in Ireland. Race organizers hope Wood can attend the 4 1/2-mile (6,400-meter) race near Liverpool in northwest England because the band doesn't begin their tour of the U.S. until Apr. 20. - New Musical Express/AP, 1/28/19...... The Who announced on Jan. 28 that they'll play a huge show at London's Wembley Stadium on July 6 with openers Eddie Vedder of Pearl Jam and English indie rockers Kaiser Chiefs. In a cryptic video shared on Twitter teasing the concert, a line from their hit "My Generation" flashes up on a venue banner screen and the Who's iconic target bullseyes are displayed either side. Some fans have speculated that the announcement could be linked to the 40th anniversary of Quadrophenia, their 1979 seminal film which chronicled the '60s clashes between Mods and Rockers on Brighton Beach. The news of the concert comes on the heels of the band recently announcing their 2019 North American "Moving On!" tour, which kicks off on May 7 in Grand Rapids, Mich. - Billboard/NME, 1/28/19...... Olivia-Newton John is among the native Australian performers who have been recognized in the Australia Day Honours. In a statement, Newton-John said she was "excited and delighted and honored" after she was made a Companion of the Order of Australia (AC), the highest award in the awards system, for her service to community health. "I am so proud to be an Aussie and this couldn't have come at a better time," says the artist, who is currently battling cancer for a third time. Newton-John previously received an OBE from Queen Elizabeth II in 1979. - Billboard, 1/30/19...... Wayne Newton is marking the 60th anniversary of his first Las Vegas hotel appearance with a return to the Caesars Palace casino-resort. His Caesars residency started Jan. 28 with dates scheduled through May. "It's hard for me to articulate, much less think about it," Newton told the AP, referring to the anniversary. "I was here when Caesars (Palace) was built. This hotel for me has always represented the flagship of the Strip." The "Danke Schoen" crooner will be backed by a live band during his "Wayne Newton: Up Close and Personal" shows. He will perform some of his favorite tunes and share personal career highlights through songs, film clips, anecdotes and questions from the audience. Newton, 76, asked the casino operator to lift the venue's age restriction to allow young people to attend. "I promised myself when I left the lounges that I would never be in a room again that had those kinds of restrictions. There's nothing in our show that would offend anyone, even the youngsters," Newton said. "That doesn't mean that the show is geared to particularly that group, but it is geared not to exclude that group demographically." Newton's show was previously at a showroom at Bally's casino-resort, but it ended in December as the venue shifted toward magic acts. - AP, 1/27/19......
John Travolta is sporting a new look these days -- the Saturday Night Fever star debuted a completely shaved head to ring in 2019 -- and he says his new look is here to stay for a while. "[It] feels great," Travolta told People magazine at the G'Day USA Black Tie Gala sponsored by Qantas airlines on Jan. 26. "Listen, my new look came on a whim. It was a New Year's Eve idea. Because everyone liked it so much, I decided to keep it for a while. So, we'll see." Travolta, 64, debuted his new look on Jan. 6 in an Instagram selfie with his 18-year-old daughter Ella Travolta and wife Kelly Preston, then thanked fans for their supportive comments in a video with his 8-year-old son, Benjamin. "Hey there, Ben Travolta, John Travolta here. We're dirt biking today and we just got the great news that it's hit over a million followers on Instagram," the actor said while wearing a cap on his head. "We love you and we thank you and also, thanks for liking the new hairdo," he added, momentarily lifting his hat up to show off his new look. "Yeah." Travolta previously had lock longs throughout the month of December. - People.com, 1/28/19...... Once thought to be erased and lost forever, the first ever TV performance of David Bowie as Ziggy Stardust has been unearthed for a new documentary. In June 1972, Bowie made his TV debut as his new and most legendary incarnation on ITV's Lift Off with Ayshea -- a month before his now iconic Top Of The Pops appearance. It was feared that the footage would never been saved again, as it was not stored by the station. However, it has now emerged that the performance was recorded by one viewer and has been found on old computer tape. It will be televised as part of the BBC's new documentary David Bowie: The First Five Years - Finding Fame. Speaking to the Radio Times, director Francis Whately said that the tape was in very bad condition after slowly being "baked" in high temperatures and degrading over decades. "For fans, it is something of a Holy Grail," said Whately. "It would fall apart if we played it, so it's had to be very carefully restored. It will be a real coup if it comes off." - New Musical Express, 1/29/19...... In other Bowie-related news, Bowie's movie director son Duncan Jones is hitting out at plans for a new Bowie biopic starring Johnny Flynn. It was confirmed on Jan. 31 that Flynn will portray Bowie in Stardust, which traces the star's 1971 trip to America that inspired the creation of Ziggy Stardust. However, Jones has now confirmed that the film is going ahead without the approval of Bowie's family -- and there has been no approval to feature his music in it. "Pretty certain nobody has been granted music rights for ANY biopic & I would know," Jones posted on Twitter. He added: "I'm not saying this movie is not happening. I honestly wouldn t know. I'm saying that as it stands, this movie won't have any of dads music in it, & I can't imagine that changing." - NME, 2/1/19...... Character actor Dick Miller, who starred in Roger Corman's A Bucket of Blood and whose six-decade career included all of Joe Dante's movies, died on Jan. 30 in Toluca Lake, Calif. He was 90. His resume includes more than 150 film and TV credits ranging from 1950s westerns to 2000s features including Dante's Looney Tunes: Back in Action and Burying the Ex. Along the way he appeared in films by such acclaimed directors as Martin Scorsese (New York, New York), James Cameron (The Terminator) and Jonathan Demme. On the small screen, he guested in such memorable series as Dragnet, The Untouchables, Bonanza, Gunsmoke, Wagon Train, The Virginian, Mannix, McCloud, Police Woman, Police Story, Soap, Alice, Taxi, Police Squad!, NYPD Blue, ER and Star Trek: The Next Generation. - Deadline.com, 1/30/19......
R&B singer James Ingram, who scored two No. 1 hits and earned two Grammy Awards during his decades-long career, died on Jan. 29 of as yet undisclosed causes. He was 66. "I have lost my dearest friend and creative partner James Ingram to the Celestial Choir. He will always be cherished, loved and remembered for his genius, his love of family and his humanity," Ingram's friend and creative partner Debbie Allen posted on Twitter. "I am blessed to have been so close. We will forever speak his name," she added. Ingram collected two Grammys during his career, for his song "One Hundred Ways" which won best male R&B performance in 1981 and for his duet with Michael McDonald, "Yah Mo B There," which won best R&B performance by a duo or group with vocals in 1984. Ingram charted nine hits on the Billboard Hot 100, including a pair of No. 1s: "Baby Come to Me," with Patti Austin, in 1983, and "I Don't Have the Heart" in 1990. Other top 20-charting Hot 100 hits included "Just Once" (No. 17 in 1981, Quincy Jones featuring Ingram), "Yah Mo Be There" (No. 19 in 1984, with McDonald) and "Somewhere Out There" (No. 2 in 1987, with Linda Ronstadt). The Akron, Oh., native also logged 19 hits on the Adult Contemporary airplay chart and 18 entries on the Hot R&B/Hip-Hop Songs chart. He also tallied hits as a songwriter, co-penning Michael Jackson's top 10 Hot 100 hit "P.Y.T. (Pretty Young Thing)," from the Thriller album, as well as songs recorded by The Pointer Sisters, George Benson, Ray Charles, Shalamar and others. - Billboard, 1/29/19...... Former ABC News and Good Morning America anchor Steve Bell died on Jan. 25 in Muncie, Ind. He was 83. Mr. Bell was the first anchor for ABC News' Good Morning America in 1975 and covered a slew of historical events over the years. During his time as a reporter in the early '70s, Mr. Bell covered the Vietnam War, where he was once captured by the Viet Cong and held at gunpoint, the Watergate scandal, and the assassinations of President John F. Kennedy, Dr. Martin Luther King Jr. and Sen. Robert Kennedy. Following his tenure in the field, Mr. Bell went on to teach journalism at Ball State University's College of Communication Information and Media in Muncie, where he taught telecommunications from 1992 until his retirement in 2007. Mr. Bell, who graduated from Medill School of Journalism at Northwestern University, is survived by wife Joyce, and daughters Allison and Hillary. - PopCulture.com, 1/27/19.
Sunday, January 27, 2019
Two men featured in the new Michael Jackson documentary Leaving Neverland who accuse the late King of Pop of molesting them when they were boys received a standing ovation following the screening of the film at the Sundance Film Festival in Park City, Utah on Jan. 25. Wade Robson, who says Jackson abused him from ages 7 to 14, and James Safechuck came forward as adults with their abuse allegations after Jackson's death in 2009. The four-hour film is a sprawling account of how the two boys' lives intersected with Jackson's at the height of his fame in the '80s and early '90s, and then later as adults when the trauma of what happened in their youth started to emerge in serious ways. In addition to accounts from Robson and Safechuck themselves, the film also interviews family members including the boys' mothers, wives and Robson's brother and sister. Jackson's voice is heard in the film, through voicemails he left for Robson and an "interview" Safechuck did with Jackson aboard his private plane, and the film also shows some of the many faxes he sent to Robson. The film has stirred up controversy since it was announced just a few weeks ago, with the Jackson estate condemning it for rehashing "discredited allegations." Extra police were dispatched outside Sundance's Egyptian Theater after reports there could be massive demonstrations, however only a handful of people showed up Friday holding posters with the word "innocent" displayed over Jackson's mouth. Leaving Neverland will air in two parts on Britain's Channel 4 and on the US premium cable channel HBO this spring. - AP, 1/25/19...... In other Michael Jackson news, the Jackson estate and Columbia Live Stage revealed more information on the new musical inspired by Jackson's life on Jan. 23. The production will be titled "Don't Stop 'Till You Get Enough" and is currently in development. Two-time Pulitzer Prize winner Lynn Nottage will create the book, while Tony Award winner Christopher Wheeldon will direct and choreograph. The musical will premiere in Chicago with its first performance on Oct. 29 at the James M. Nederlander Theatre and run through Dec. 1. "Don't Stop 'Till You Get Enough" is set to make its Broadway debut in 2020. - Billboard, 1/23/19......

Willie Nelson is scheduled to return to the PBS series Austin City Limits on Jan. 26 after helping to launch the series in 1974. The country/pop icon will perform a 16-song mix of his hits and classics, starting with his perennial opener "Whiskey River." "There would be no Austin City Limits without Willie Nelson -- simple as that," ACL executive producer Terry Lickona said in a statement. "He launched ACL into the television universe in 1974, and has helped keep us going for 45 years. It was truly emotional to witness such an outpouring of love from the audience. This show is Willie Nelson, pure and simple." The episode will premiere on Jan. 26 at 9 p.m. EST on participating PBS stations. - Billbaord, 1/25/19...... Queen guitarist Brian May has apologized for defending fired Bohemian Rhapsody director Bryan Singer, who has been accused of sexually assaulting four men when they were teens, after May was called out on Twitter for defending the controversial director. On Jan. 23, a fan recommended that May unfollow Singer after a new article about Singer in The Atlantic magazine, to which May responded by posting, "you need to look after your own business and stop telling me what to do. And you need to learn to respect the fact that a man or woman is innocent until proven guilty." The next day, May posted a lengthy apology on Instagram, explaining that his initial attempt to apologize to the fan for his "hasty and inconsiderate IG reply" disappeared, so he reposted it on IG. "Dear Sue, I'm so sorry that I responded to your post so snappily and inconsiderately. My response was a result of my perception that someone was telling me what to do," he wrote. "I now realise that I was completely wrong in thinking that. You were actually just trying to protect me, for which I thank you... The only reason I followed Bryan Singer was that we were working with him on a project. That situation came to an end when Mr Singer was removed during the shooting of the film, but I suppose unfollowing him never occurred to me as a necessity. Now, because of this misunderstanding, I have unfollowed. I'm so sorry. This must have caused you a lot of upset." Singer has vehemently denied the allegations in the Atlantic article, telling E! News that the writer of the story "rehashes claims from bogus lawsuits filed by a disreputable cast of individuals willing to lie for money or attention." Singer was replaced as director on the Oscar-nominated Queen biopic by Dexter Fletcher with just a few weeks left in filming. Although Bohemian Rhapsody scored five Academy Award nominations on Jan. 22, including the highest honor for Best Picture, it was removed from the GLAAD Media Awards nominees two days later after the Atlantic expo surfaced. The GLAAD Media Awards honor media for fair, accurate, and inclusive representations of LGBTQ people and issues that accelerate acceptance. - Billboard, 1/25/19...... Although Pres. Donald Trump ended the 35-day government shutdown, the longest in U.S. history, on Jan. 25, a number of artists came forward before his decision to offer free tickets, meals and even jobs to more than 800,000 federal employees. Nile Rodgers of Chic offered 600 free tickets to furloughed workers and their families or friends for his Jan. 26 concert at MGM National Harbor in Oxon Hill, Maryland, while Gene Simmons and Paul Stanley of KISS posted a video to their Rock & Brews Restaurant Facebook page last week, announcing that they would be giving free meals to TSA employees. The producers of the Carole King musical "Beautiful" also offered federal employees free admission to upcoming presentations of the Broadway show. Although Pres. Trump ended the shutdown, he has threatened to restart his fight for a border wall along the U.S. southern border in three weeks depending on how negotiations with congress go. - Billboard, 1/22/19...... After The Who recently announced they'll kick off a new "Moving On!" U.S. tour on May 7 in Grand Rapids, Mich., specially designed double-decker buses recalling their 1969 hit "Magic Bus" have been spotted cruising around New York, Los Angeles and Chicago promoting the tour and offering fans the chance to win a pair of premium tickets in a sweepstakes from concert promoter Live Nation. Fans who see the buses can post a photo of them on Twitter or Instagram with the hashtag #MagicBusEntry and tagging @LiveNation in the image. The contest runs through Feb. 10, and a winner will be selected at random for a pair of tickets in the tour stop closest to them. The Who, accompanied by a 52-piece orchestra at each stop, will play 29 shows in two legs, one in spring and one in fall, with shows in iconic venues such as New York's Madison Square Garden, Boston's Fenway Park and the Hollywood Bowl in Los Angeles. The Who have also teased that a "big UK announcement" is coming on Jan. 28 as they shared a cryptic video on Twitter. The clip features snippets of their legendary career while "Baba O'Riley" plays in the background. With rehearsals still three or so weeks away, guitarist Pete Townshend recently told Billboard "I don't know what the f--- is going to happen" when the Who hits the road in May. "It's quite exciting." Townshend and frontman Roger Daltrey are also planning a new Who album, the band's first since 2006. Townshend says he spent from May to August working on 15 tracks for the set, some new and some "rescued from ancient history." With the instrumental tracks currently being recorded, Townshend describes it as "a mixture of stuff... some songs which cater for the part of the Who audience that have a preconception about what is a Who track but are also willing to take some chances." - Billboard/New Musical Express, 1/26/19......

On Jan. 23 the Fender guitar company revealed a prototype of its recreation of Jimmy Page's famous "Dragon" guitar, a long-lost piece of six-string history that marked the guitar hero's last days in the Yardbirds and first days in Led Zeppelin. The instrument with the psychedelic green-and-red serpent on its body represents "a pivotal moment for the guitar and music," said Paul Waller, the master builder who worked side-by-side with Page to make him a spot-on match of the guitar before making 50 more by hand to sell to the public. The reboot was hatched when Page was looking through photographs for a book celebrating last year's 50th anniversary of Led Zeppelin. The dragon guitar, which he says was once his "Excalibur," kept popping up in them, and he started to think it was time to get past his bitterness about its fate. Page would use the guitar to write and record songs like "Dazed and Confused" for the first Led Zeppelin album, but a clueless house-sitter, not thinking much of Page's painting, put his own mosaic artwork over the dragon and presented it to Page as a gift. Page said it was all he could do not to hit the guy over the head with it. Instead, he stripped it bare and angrily threw it into storage, where it sat for 50 years. Page wanted to recreate not just the design, but the form, feel and sound of the original, so Waller went to his house in London and the two took out the old guitar and took it apart piece-by-piece so they could recreate each part for the rebuild. Page even made a trip to Fender's California plant -- the rocker's first time inside a guitar factory -- to inspect and help with the finished products. "All the employees lost their minds," Waller said with a laugh, "to watch somebody like Jimmy Page be totally enthralled with the machinery and act like a kid and be taking pictures." The 75-year-old Page painted at least a stroke on each of the 50 instruments Waller built. "He was adamant about applying paint to every one," Waller said. Fender is also selling assembly-line models of the guitar that are more affordable than the many thousands the handmade ones are likely to bring in. - AP, 1/24/19...... Bob Dylan's iconic 1963 protest anthem "Blowin' in the Wind" is set to be featured in a new ad for Budweiser during the upcoming Super Bowl showdown between the New England Patriots and Los Angeles Rams. The spot, which stars an adorable dalmation, tells the story of "Budweiser's commitment to renewable electricity for a more sustainable future" and features the iconic Budweiser Clydesdales, the Budweiser dalmatian April alongside wind turbines," set to the Dylan song, according to a release announcing the spot, which notes that Budweiser is now brewed with 100 percent renewable electricity from wind power. Super Bowl 53 is slated for Feb. 3 in Atlanta, Ga. - Billboard, 1/24/19...... Paul McCartney has previewed artwork for his first children's book, Hey Grandude, which is due later in 2019. "I'm excited to share the cover of my new children's book 'Hey Grandude!' which will be out later this year," Sir Paul explains in a message posted to his official website on Jan. 24. "I've worked on this with a great illustrator called Kathryn Durst and I hope you enjoy it as much as I do." Hey Grandude follows the adventures of a magical man named Grandude and his four grandchildren, who he calls "Chillers." McCartney originally got the idea for the book after one of his eight grandchildren began to refer to him as "Grandude," and the nickname stuck. "I wanted to write it for grandparents everywhere, so it gives them something to read to the grandkids at bedtime," McCartney said. Hey Grandude, announced late last year, will be published in September 2019 under the Random House Books for Young Readers imprint in the U.S. and the Puffin imprint in the U.K. McCartney's "Freshen Up" tour of the Americas kicks off in March. - Billboard, 1/24/19...... In other Beatles-related news, a newly discovered letter written by a Capitol Records executive to Apple Records reveals that the legendary quartet's "Hey Jude" was almost shelved as a single thanks to its "pornographic" label. Capitol Records' president Stan Gortikov had warned the Beatles' imprint on Aug. 28, 1968 not to release the record because its vinyl logo -- the profile of a sliced apple -- resembled a vagina. Gortikov was worried that traders would not want to stock the single. "Here's a wild and unanticipated problem to brighten up your day I just received a call from a very large and influential rack jobber in the western United States," Gortikov wrote. "He opened the conversation by saying, 'Are you guys serious? Do you know what you're doing? Do you really intend to sell products bearing the new Apple label?'" Gortikov went on to explain that the trader in question felt that the new Apple label was pornographic and depicted a vagina. Despite concerns, the logo was unchanged and "Hey Jude," with its B-side "Revolution," went on to sell 8 milion copies worldwide. - New Musical Express, 1/25/19......
The Dukes of Hazzard stars John Schneider and Tom Wopat have announced they'll be reuniting this spring along with their famous car "The General Lee" for a "Good Ole Boys" concert tour to celebrate the 40th anniversary of the 1979-1985 series. The MuscleKingz Car Show & Concert Series will debut on Apr. 13 at Bakersfield, Calif.'s Kern County Raceway and will visit at least 10 markets in 2019. The events will take place in outdoor facilities that can accommodate a car show. Wopat, a.k.a. "Luke Duke," will open the concert, followed by Schneider, a.k.a. "Bo Duke," and then the pair will sing together. Up to five acts will appear at each event. Other members of the cast are also expected to participate. In addition to The General Lee, a bright orange 1969 Dodge Charger that became synonymous with the action/comedy series, the car show will also feature hot rods, muscle cars, "Uncle Jesse" pick-up trucks and "Daisy Duke" Jeeps. In addition to their acting careers, both Wopat and Schneider have found success in music. Schneider had a string of country hits in the '80s, including chart-toppers "What's a Memory Like You (Doing In A Love Like This)" and "You're The Last Thing I Needed Tonight." In 2018, he released a new album, Odyssey, as well as releasing a new single each week online. Wopat has also released country records over the years and most recently has recorded jazz projects and songs from the Great American Songbook. Both Schneider and Wopat say they are proud of the show's enduring fan base. "It was one of those shows that really had a multi-generational appeal," says Wopat. "Grandparents could watch. The little kids could watch. Everybody would find something to enjoy in it." - Billboard, 1/24/19...... After a run on the cable TV network Showtime in 2018 and a release on CD and DVD, the Jimi Hendrix documentary Electric Church is set for a 36-city theatrical run beginning on Jan. 31 at the ArcLight Hollywood, with a post-screening discussion with director John McDermott, record producer/engineer Eddie Kramer and Experience Hendrix CEO Janie Hendrix. Other openings will take place into early April, and the Feb. 25 screening in Nashville will feature a Q&A with longtime Hendrix bassist Billy Cox. Besides Hendrix's performance, Electric Church also features interviews with bandmates Cox and drummer Mitch Mitchell, along with the likes of Paul McCartney, Steve Winwood, Metallica's Kirk Hammett, Derek Trucks and Susan Tedeschi. - Billboard, 1/22/19...... It has been revealed that former Pink Floyd member Roger Waters recently used his private jet to reunite a mother with her kidnapped children. Felicia Perkins-Ferreira had not seen her children in over four years after they were kidnapped and taken to Syria by their father in 2014. After hearing of their plight, Waters flew Perkins-Ferreira out to the Iraq-Syria border so she could be reunited with her children, Ayyub and Mahmud. The children have been looked after in a camp where a friend of Waters', Clive Stafford-Smith, became aware of their plight. When asked about Waters, he said: "[Roger] agreed to pay for it all and flew the mother over from Trinidad. We're going to make sure that they get on with a really productive, decent life." Perkins-Ferreira later thanked Waters and all those who helped to reunite her with her children saying that she was "really, really grateful" and would like to meet them "and embrace them" to express her thanks. - NME, 1/23/19...... Actress Kaye Ballard, the boisterous comedian and singer who appeared in Broadway musicals and nightclubs from New York to Las Vegas and starred with Eve Arden in the 1960s TV sitcom "The Mothers-In-Law," died on Jan. 23 at her home in Rancho Mirage, Calif., after a fight with kidney cancer. She was 93. The Mothers-In-Law, in which Ms. Ballard starred with Arden (of the 1950s sitcom Our Miss Brooks), aired from 1967 to 1969. It marked a high point in a career that began when Ms. Ballard was 12 and lasted into the 21st century. The Mothers-In-Law was set in a Los Angeles suburb and featured its stars as women who become thorns in their married children's lives, with comedic results influenced by the screwball style of I Love Lucy. Desi Arnaz, who starred with wife Lucille Ball in that classic sitcom, produced and directed 24 episodes of the Ballard-Arden show. Ms. Ballard made a mark in every form of show business except movies. She did appear as a secondary player in a few films, including 1958's The Girl Most Likely and in 1964's A House Is Not a Home, but her high-octane personality may have been too potent for the big screen of that era and its more restrictive portrayals of women. Ms. Ballard was also a regular on The Doris Day Show in the 1970s and the 1990s TV series Due South, and she also became a favorite of talk show hosts, making repeat appearances with Jack Paar, Merv Griffin and Johnny Carson. Ms. Ballard, who never married, was on hand earlier in January when a documentary on her life and career premiered at the Palm Springs International Film Festival. - AP, 1/23/19......
Oscar-winning French composer Michel Legrand, known for his 1968 song "The Windmills of Your Mind" and movie scores for such films as Summer of '42 and Yentl, died in the early hours of Jan. 26 at his home in Paris. He was 86. During his career, Mr. Legrand became one of the world's most highly regarded composers, and worked with musical giants such as Aretha Franklin, Frank Sinatra, Ray Charles, Liza Minnelli and Edith Piaf. After earning his first Oscar for Best Original Song in 1968 for "The Windmills of Your Mind," Mr. Legrand achieved further Academy Awards success with the scores to 1971's Summer of 42 and Yentl starring Barbra Streisand. He also scored five Grammys from 17 nominations and became an integral part of French New Wave Cinema in the 1960s as he worked with iconic film directors including Jacques Demy and Jean-Luc Godard. Paying tribute, French composer Vladimir Cosma told AFP: ""For me, he is immortal, through his music and his personality. He was such an optimistic personality, with a kind of naivety in optimism, he saw everything in rosy colours!" Mr. Legrand is survived by three children and his third wife, Macha Meril. - NME, 1/26/19...... Edwin Birdsong, the 1970s funk and jazz keyboardist whose songs earned a second life via samples by Daft Punk, De La Soul and Gang Starr, died on Jan. 21 at age 77. Following a stint in Vietnam, Birdsong moved to New York, where he began developing his unique jazz/funk hybrid, signing to Polydor Records in 1971 and releasing his debut, What It Is, in 1972, followed up by Supernatural in 1973. Birdsong's jazz-influenced playing on songs such as 1979's "Phiss-Phizz" and co-writing and co-producing alongside funk/soul icon Roy Ayers earned him cult status. Birdsong also appeared on "Spiritual Walkers" on Stevie Wonder's 1985 In Square Circle album. - Billboard, 1/23/19...... Maxine Brown Russell of the country trio The Browns has died at age 87. A songwriter and singer, Ms. Russell and her siblings launched their careers on the Louisiana Hayride in the 1950s and had a several chart-topping songs in the 50s and 60s, including "The Three Bells," "The Old Lamplighter," "Scarlet Ribbons," and "Send Me the Pillow You Dream On." They also appeared on TV on shows like The Ed Sullivan Show, American Bandstand and The Jerry Lewis Show. - AP, 1/22/19.
Tuesday, January 22, 2019
David Bowie has been named by the British public as the greatest entertainer of the 20th century in a BBC Two poll for its historical TV series Icons. American actress Kathleen Turner submitted Bowie along with Marilyn Monroe, Charlie Chaplin and Billie Holiday in the series' entertainer category, and advocated passionately for all names. Speaking of Bowie, Turner said: "[He] raised the creative bar for all entertainers and that is why he truly deserves to be crowned the ultimate icon of the 20th century by the British public." Bowie, who died in Jan. 2016 at age 69 after a battle with cancer, will now compete against the likes of Nelson Mandela and Ernest Shackleton in an additional final poll for the greatest icon of the 20th century overall. - New Musical Express, 1/17/19...... Singing the U.S. national anthem at the start of the NFC Championship game between the LA Rams and the New Orleans Saints on Jan. 20, Jimmy Buffett capped his performance with an unexpected mic-drop. Before the teams took the field, the "Margaritaville" singer sang his rendition of "The Star-Spangled Banner" and tossed his mic to the ground, clutching a Saints hat in his other hand. Prior to the performance, Buffett tweeted a photo of himself loading his gear into the back of the car, writing, "Sunday Funday! Who dat!! We are excited to share that Jimmy will be singing the National Anthem before the Saints/Rams game this Sunday afternoon."
In related news, Gladys Knight has been confirmed to sing the National Anthem at the upcoming 2019 Super Bowl in Atlanta on Feb. 3, and the seven-time Grammy winner says she's proud to use her voice to "unite and represent our country" in her hometown of Atlanta despite many artists, including Rihanna and Cardi B, refusing to perform at the NFL event to show support for Colin Kaepernick who alleges he has been blacklisted from playing for his "take a knee" protests during the pre-game national anthem. "I understand that Mr. Kaepernick is protesting two things, and they are police violence and injustice," Knight, 74, told Variety. "It is unfortunate that our National Anthem has been dragged into this debate when the distinctive senses of the National Anthem and fighting for justice should each stand alone. I am here today and on Sunday, Feb. 3 to give the Anthem back its voice, to stand for that historic choice of words, the way it unites us when we hear it and to free it from the same prejudices and struggles I have fought long and hard for all my life, from walking back hallways, from marching with our social leaders, from using my voice for good -- I have been in the forefront of this battle longer than most of those voicing their opinions to win the right to sing our country's Anthem on a stage as large as the Super Bowl LIII." - Billboard, 1/20/19...... ABBA spokesperson Grel Hanser revealed on Jan. 21 that new music from the Swedish quartet will be delayed until later in 2019. In 2018, the group announced their intention to record and release their first new music in over 35 years prior to a digital ABBA avatar tour that they said they hoped to release by Christmas, but the songs have yet to materialize. "The songs will definitely not come before the summer, possibly afterwards," Hansel told the UK's The Daily Star. "There will be two songs released. No album." A new song titled "I Still Have Faith In You" was due to premiere on the BBC back in December. Another new song is called "Don't Shut Me Down." This comes after ABBA's Bjorn Ulvaeus hinted that the band's recent recording sessions could lead to "a new album, possibly." "Or four songs or something like that - that's possible," he continued, before repeating his insistence the band would not tour. "But for us to perform on stage that's just not going to happen. That's a definite." - New Musical Express, 1/21/19...... Former Jackson Five member Jermaine Jackson is claiming his ex-wife Halima Rashid has been collecting his music royalties without his knowledge for over a year and even diverted $250,000 of their money without his permission. In newly filed court documents in his divorce case, Jakcson claims to have discovered late in 2018 that his royalties were being diverted from him to his ex-wife at her direction. Jackson claims since December 2017, Rashid has collected a total of $93,991.12 which he says is his money. He also accuses his ex of transferring $250k from their community assets to a company without permission. He believes Rashid has sold off a few of their cars, despite them both having rights to them. In a letter written by his lawyer to hers, he calls her actions "criminal" and advises them to work out a resolution over the money and property being transferred or sold. Jackson also says he is behind $29k in child support to another woman. Rashid filed for divorce in 2016 following a domestic violence incident between the two where she allegedly bit his leg. The criminal case was dismissed by prosecutors. The two were married in 2004 and have no kids together. - TheBlast.com, 1/21/19......
Ozzy Osbourne is celebrating the 37th anniversary of his infamous 1982 bat-biting incident with a "detachable head" bat plush toy. "Today marks the 37th Anniversary since I bit a head off a f---ing bat! Celebrate with this commemorative plush with detachable head," the former Black Sabbath leader posted on Jan. 20. The 12" $40 toy bat -- whose first edition has already sold out -- features the Ozzy logo and a Velcro detachable head. The toy celebrates Ozzy's Jan. 20, 1982 show at Veterans Memorial Auditorium in Des Moines, IA, where he grabbed what he thought was a rubber bat thrown on stage by a fan and bit its head off, not realizing until later that it was a live animal. Osbourne recently added a new summer leg to his 2019 North American "No More Tours 2" final tour which is slated to kick off on May 29 in Atlanta. Meanwhile, Osbourne recently sent some of his platinum records to a former bandmate who wanted to own them before he died. Lee Kerslake, who was the drummer on Ozzy's first two solo albums, revealed in December that he has terminal cancer. One of his bucket list wishes was to receive the platinum discs of the records he worked on. So Ozzy posted on his social media pages that he sent the platinum discs for Blizzard of Ozz and Diary of a Madman to Kerslake. "I'm so glad that Lee Kerslake is enjoying his Blizzard and Diary platinum albums. I hope you feel better. Love -- Ozzy Osbourne," he tweeted on Jan. 18. Ironically Kerslake, who along with bassist Bob Daisley, sued Ozzy and his wife Sharon Osbourne for proper royalties on the same two albums, but eventually lost their case. Kerslake told The Metal Voice magazine in December that the litigation had left him "bankrupt." Both records were re-recorded in the '00s with Faith No More's Mike Bordin and Metallica's Robert Trujillo, who were members of Osbourne's solo band at the time. Despite losing the case, Kerslake said that he still wrote to the Osbournes to request they send him the discs, "to hang on my wall before I die. It's on my bucket list." - Billboard/NME, 1/21/19...... Yet another Aretha Franklin tribute concert is set for Feb. 1 at the Detroit Institute of Arts. "A Celebration of The Queen of Soul Aretha Franklin in Song and Dance" will be headlined by organizer Joan Belgrave, wife of late jazz trumpeter Marcus Belgrave. Other scheduled Detroit artists include Thornetta Davis, Mark Scott of The Miracles, Emmanuel EJ Johnson of Enchantment and the Motown Legends Gospel Choir. Meanwhile, the Isley Brothers paid tribute to the late Queen of Soul during the duo's first performance in her home town of Detroit since her death last August. Ronald Isley, who sang at Franklin's funeral, shed tears while introducing "Jesus Loves Me," recalling for the crowd at the Motor City Casino Hotel's Sound Board that he met Franklin during 1959. "I thought she was the best singer I ever heard in my life," Isley said. "She was my best friend in show business from that day in 1959 all the way up to 2018. Isley recalled how he and Franklin "used to stay up all night and talk about Sam Cooke," and he credited Franklin with turning him on to Whitney Houston. The Isleys dedicated "Jesus Loves Me" to both Franklin and Houston, and the next song, "For the Love of You," to Franklin alone. - AP/Billboard, 1/20/19......
Billy Joel announced on Jan. 19 that he'll play eight stadiums in the U.S. in 2019, including four ballparks he has not played in the past. The Piano Man will also play his first ever concert at Camden Yards in Baltimore on July 26, which will end a 20-year ban on music concerts at the venue. That date sold out in less than 30 minutes. Joel is also playing his first concerts at Denver's Coors Field on Aug. 8 as well as Globe Life Park, home to the Texas Rangers, in Arlington on Oct. 12. He'll kick off the run on March 9 at Chase Field in Phoenix, before playing Miller Stadium in Milwaukee, his first performance at the home of the Milwaukee Brewers and his only Midwest show this summer. Joel is also playing Citizen's Bank Park in Philadelphia on May 24 and Fenway Park in Boston on Sept. 14, his sixth concert at the stadium and already sold out. Joel, who will reach his milestone 70th birthday on May 9, is also making his only appearance in Europe this year, performing at London's Wembley Stadium on June 22. He's also continuing his successful residency at Madison Square Garden in New York, which shows booked through July. - Billboard, 1/19/19...... Filmmaker Rudi Dolezal, who enjoyed a close friendship with the late Freddie Mercury and shot the 1991 video to Queen's "These Are The Days Of Our Lives" which would prove to be Mercury's final appearance with the band before his death later that year, has revealed that Mercury, Elton John and Rod Stewart once considered forming a supergroup. In an interview with the New York Post, Dolezal said the unlikely idea was discussed when both John and Stewart were in attendance at one of Mercury's now-legendary parties at his Kensington home. "Freddie invited me to his private functions often, and, at one dinner party, the guests included Rod Stewart and Elton John," Dolezal recalled. "I remember there was a lot of bitching about other artists, and about themselves. I think Rod came up with the idea of forming a group called Nose, Teeth & Hair, because Rod had a big nose, Elton had problems with his hair and Freddie had his teeth!" Dolezal's comments come after Rod Stewart previously discussed the idea in his autobiography and explained how it was initially touted during a meeting in Los Angeles. "The band Queen rented a house in Bel Air, Los Angeles, for a while, and Elton and I spent a long evening there with Freddie Mercury, a sweet and funny man whom I really adored, discussing the possibility of the three of us forming a supergroup," Stewart said. "The name we had in mind was Nose, Teeth & hair, a tribute to each of our most remarked-upon physical attributes. The general idea was that we could appear dressed like the Beverley Sisters. Somehow this project never came to anything, which is contemporary music's deep and abiding loss." - New Musical Express, 1/18/19......
Backup singer Clydie King, whose earthy, gospel-rooted voice was heard on dozens of rock classics, including the Rolling Stones' "Tumbling Dice" and Lynyrd Skynyrd's "Sweet Home Alabama," died on Jan. 7 of as yet undisclosed causes. She was 75. Along with Merry Clayton, Venetta Fields and Shirley Matthews, King was one of the most in-demand backup and session singers of her time. "I don't remember all the people who I sung for," she said in a 1971 interview in which she estimated she's sung on 300 records by then. In addition to several tracks on the Stones' Exile on Main St., the list included hits like Linda Ronstadt's "You're No Good," Arlo Guthrie's "City of New Orleans," Graham Nash's "Chicago," and Elton John's "The Bitch Is Back." King also sang on albums by Steely Dan, Humble Pie, Joe Walsh, Phil Ochs, Carly Simon, Neil Diamond and Ringo Starr as well as the soundtrack to Barbra Streisand's A Star Is Born remake. (King appeared in the film as well as one of The Oreos alongside Fields.) King also recorded with both Ray Charles and Bob Dylan, the latter during his born-again years. "She was my ultimate singing partner," Dylan once told Rolling Stone. "No one ever came close. We were two soulmates." Born Aug. 21, 1943, King grew up in Dallas and sang in a gospel choir as a child. She was considered so gifted that she even appeared, at age 8, on Art Linkletter's national TV talent show. King and her family moved to Los Angeles soon after, where she recorded a number of singles for the Specialty, Philips, Imperial and Minit labels. For three years starting in 1966, she and her longtime friend Clayton were in The Raelettes, Charles' backing singers. "We thought we knew how to sing, but he taught us both how to do it in a group," Clayton remembered. "We learned to do what we do and how to be a beautiful woman and how to stand and sit." Leaving Charles after three years to travel less and spend more time with her children, King became one of the go-to voices starting in the late Sixties and throughout the Seventies. King talked Clayton into performing on "Sweet Home Alabama" after Clayton initially refused ("I'm not singing about Alabama! I remember those poor little girls killed by racists") and after the session, King told Clayton, "We did our part and this song will live in infamy, Merry. And we'll continually get paid." King would attempt to carve out her own solo career with several solid, but commercially unsuccessful, albums and returned to singing backup. She stopped recording in recent years to deal with unspecified health issues, but Clayton remembers her as sweet, but tough. "She didn't take any crap," Clayton says. "She knew how to put you in your place, but she was so sweet you didn't know you were there until a week later." - 1/11/19...... Larry Cunningham, singer for the R&B group The Floaters, has died at age 67. The Floaters had one crossover hit, "Float On," filled with astrological signs and cheesy pickup lines. The group evolved from The Detroit Emeralds, formed in 1968, and "Float On" was a 1977 release. The band recorded the song in a garage recording studio. Cunningham had reportedly been suffering from health problems for years and was hospitalized with chest pains in December. - 1/11/19.
Thursday, January 17, 2019
Barbra Streisand will be honored for her environmental activism at the 2019 Hollywood for Science Gala, set for Feb. 21 at a private estate. The event is sponsored by the UCLA Institute of the Environment & Sustainability (IoES), which works to alleviate environmental problems and educate the next generation of leaders to ensure a healthier planet. "When I moved to LA, the air was unbreathable. Rivers were catching fire in Ohio," Streisand said in a statement. "Then public support and a number of farsighted politicians passed legislation to clean up our air and water. Now we face a planetary crisis of climate change. It is imperative for all humanity that we act now." - Billboard, 1/16/19......
Carlos Santana announced on Jan. 16 that he'll be commemorating the anniversaries of his smash 1999 Supernatural album and his 1969 Woodstock appearance with a 29-date North American tour that will get underway on June 29 in Phoenix, Ariz. Santana will be playing classics from his back catalog, and adding new songs from his forthcoming EP In Search of Mona Lisa, which is set to drop on Jan. 25. "We're always moving forward, and we have incredible new songs and melodies that will inspire you," Santana said in a statement. "I feel like a 20 year old on stage playing with this band, and they deliver on every song. When we hit the stage, we know we will touch your heart and make you dance, sing, cry, laugh and leave your baggage behind." The tour will hit most major American markets, including Los Angeles (6/24), Seattle (6/29), Denver (7/3), Dallas (7/6), St. Louis (7/12), Chicago (8/4), Detroit (8/11), Washington, D.C. (8/14) and Boston (8/20) before wrapping on Aug. 25 in Wantagh, N.Y. - Billboard, 1/16/19...... Aretha Franklin was honored with a star-studded "Aretha! A GRAMMY Celebration For The Queen Of Soul" tribute concert at the Shrine Auditorium in Los Angeles on Jan. 13. Jennifer Hudson, who will star in Franklin's biopic Respect, kicked off the tribute with an energetic "Think," before Alicia Keys and SZA performed a duet of "Day Dreaming." Celine Dion received a standing ovation before she performed Franklin's version of "A Change is Gonna Come," and Patti LaBelle's voice soared on "Call Me." Smokey Robinson took a moment to remember his good friend Franklin, who he called his "little sister." He told the packed auditorium that he still misses his longtime friend who he grew up with in Detroit. The tribute was presented by the Recording Academy and music mogul Clive Davis, who told the crowd "There will never ever be another Aretha Franklin." Franklin died at the age of 76 from pancreatic cancer in 2018 in her Detroit apartment. Some of her family members including her grandson who spoke at her funeral were in attendance at the tribute, which was hosted by filmmaker and actor Tyler Perry. - AP, 1/14/19...... In other Aretha Franklin news, a Detroit TV station is reporting that a criminal investigation has been opened as a result of the Queen of Soul's Bloomfield Township home allegedly being burglarized prior to her passing. The criminal probe reportedly also includes unauthorized use of Franklin's funds. While it's unclear exactly how much money is missing, the report was filed in June. The news comes on the heels of the IRS claiming Franklin left almost $8 million in tax debt ($3 million of which her estate asserts has been paid since her passing), in addition to legal bills and other expenses that remain unpaid. - TheRoot.com, 1/13/19...... The Rolling Stones will be among the headliners at the annual New Orleans Jazz Fest, which is celebrating its 50th anniversary in 2019. The two-weekend event runs April 25-28 and May 2-5 at the Fair Grounds Race Course in New Orleans, with a diverse lineup also featuring Katy Perry, Jimmy Buffett, Bob Seger, Santana, Van Morrison, Al Green, John Fogerty, Tom Jones, Aaron Neville, Jerry Lee Lewis, Dave Matthews Band, Gladys Knight, Alanis Morissette and Chaka Khan. The New Orleans Jazz Fest was first produced by Newport Folk Festival co-founder George Wein in 1970. For the first time, this year the event is expanding to four days each weekend. - Billboard, 1/15/19......

In other Rolling Stones news, Keith Richards has announced he'll be celebrating the 30th anniversary of his 1988 debut solo LP Talk Is Cheap with a deluxe reissue on Mar. 29. The release will include unseen photos, an 80-page hardback book and rare memorabilia, including lyric sheets, posters and a guitar pick. Talk Is Cheap features contributions from such artists as Bootsy Collins, Patti Scialfa and Richards' former Rolling Stones bandmate Mick Taylor. - AP, 1/16/19...... Classic rockers Toto's 1982 hit "Africa," which has in recent years become one of the most streamed songs in the world, will play eternally in an African desert thanks to Namibian artist Max Siedentopf who recently set up a solar-powered sound installation in the Namib Desert that will continue to play the tune on repeat. "[I] wanted to pay the song the ultimate homage and physically exhibit 'Africa' in Africa," Siedentopf told the BBC. "Some [Namibians] love it and some say it's probably the worst sound installation ever. I think that's a great compliment." Siedentopf built six speakers adjacent to each other, attached to an MP3 player with only the catchy hit on it. While the set up is incredibly durable, Siedentopf says he expects the desert's harsh weather conditions to eat away at the installation over time. As for the exact location of the exhibit, the 27-year-old artist is keeping it undisclosed for only the most dedicated Toto fans to find. So "Hurry boy, it's waiting there for you." - Billboard, 1/14/19...... Bruce Springsteen made a surprise appearance at a recent screening of the film version of his hit musical "Springsteen on Broadway." Springsteen attended the free screening Sunday at Monmouth University's Pollak Theatre. According to the Asbury Park Press, the Boss entered the 700-seat theater about 10 minutes after the show started and sat near the back with the film's director, Thom Zimny. Most people didn't notice the rock icon, who wore a baseball cap and left through a backdoor after the film ended. Springsteen used the Pollak Theatre for two rehearsal shows before he began his Broadway run in the fall of 2017. The show ran until this past December. Monmouth University also plays host to the Bruce Springsteen Archives and Center for American Music. - AP, 1/14/19...... In related news, Carole King made a surprise appearance at a fifth anniversary presentation of her Broadway show "Beautiful" at the Stephen Sondheim Theatre on Jan. 12 in New York. The packed house erupted into thunderous cheers and applause as King appeared sitting at a baby grand piano and showing all the love in her heart as she sang "Beautiful," the final song. "It's kind of miraculous that this show has lasted for five years because not many do. And it's a testament to, I think, people say the music... but the book is so good and the direction and the lighting and the sets. It's really a well put together production," King told reporters after the show. King has sung onstage during curtain calls during the show's long run but has never appeared in the show itself. In the show's final scene -- set during her famous 1971 Carnegie Hall concert -- the 76-year-old King played a much younger version of herself as she took over for Chilina Kennedy, who recently returned to the Broadway production of "Beautiful" after playing the King role in the North American tour. King and the cast then performed the show's encore number, "I Feel the Earth Move," at the curtain call as the audience danced and clapped along. The singer-songwriter held hands with Kennedy as the two took several bows and accepted flowers from the cast. "Beautiful" opened on Broadway on Jan. 13, 2014, and won the 2014 Tony Award for best actress in a musical for Jessie Mueller; the 2015 Grammy Award for best musical theater album; and two 2015 Olivier Awards, Britain's version of the Tonys. Productions have played in London, Japan and Australia and toured the United Kingdom. The North American tour is celebrating its third anniversary of sold-out runs and is currently playing at Philadelphia's Academy of Music. - AP, 1/13/19...... Elton John and his husband David Furnish have recruited rockers The Killers to headline their 27th annual Elton John AIDS Foundation's Academy Awards viewing party. IMDb.com will serve as this year's presenting sponsor, and as part of the sponsorship arrangement, the website for the first time will broadcast its annual "IMDb Live" streaming show. The four-hour show will be co-hosted by Aisha Tyler and Dave Karger. EJAF's viewing party will take place during the Academy Awards on Feb. 24, and is once again being held at West Hollywood Park. Since its inception, EJAF's Oscar party has raised more than $68.2 million for the foundation, which uses the funds to help those living with HIV/AIDS or to help fund treatment and prevention programs. - The Hollywood Reporter, 1/14/19......

Beach Boys mastermind Brian Wilson, Grateful Dead veteran Bob Weir, and country music icon Willie Nelson will headline L.A.'s first ever coastal music festival, the BeachLife Festival, set for May 3-5 at the Seaside Lagoon in Redondo Beach. "We've painstakingly curated this lineup to capture what we believe is the unique spirit of BeachLife," reads a statement from co-founders Allen Sanford and Rob Lissner. Sanford is the owner of the popular Saint Rock nightclub in Hermosa Beach, and Sanford and Lissner are the brains behind LiveList, a tech platform to stream live music performances around the world. The festival will also feature an innovative 50-seat, pop-up restaurant on the main stage with reservations starting at $150, available to be booked March 1. Organizers say the Side Stage concept will "give festival-goers access to an unprecedented upscale dining experience "just feet from headliner performances." The festival will also feature a Beyond Side Stage area with a curated wine village, a massive craft beer bar focused on LA breweries and food by celebrity chef David LeFevre. - Billboard, 1/14/19...... Country music legend Loretta Lynn's upcoming 87th birthday will be celebrated on Apr. 1 with an all-star concert at Nashville's Bridgestone Arena, it was announced on Jan. 14. Among the artists participating in "Loretta Lynn: An All-Star Birthday Celebration Concert" are Alan Jackson, Brandy Clark, Darius Rucker, Garth Brooks, George Strait, Jack White, Kacey Musgraves, Keith Urban, Little Big Town, Margo Price, Martina McBride, Miranda Lambert, Pistol Annies and Trisha Yearwood. When asked during the press conference about her status as a pioneer within the industry, Lynn responded emphatically, "It feels great. I love all of the artists coming on [the show]; I don't know all of them, but I've listened to all of [their music], and this all just feels great." Lynn, a four-time Grammy winner, has long been the undisputed Queen of Country Music, with more than 50 years of recording and touring to her name. With 17 Billboard Hot Country Songs No. 1 singles to her credit, she is also one of the most awarded musicians of all time. - Billboard, 1/14/19...... Led by such major classic rock acts as the Beatles, Pink Floyd, Fleetwood Mac, Led Zeppelin and David Bowie, vinyl album sales in the U.S. have hit their 13th consecutive year of growth. Vinyl album sales continue to be a bright spot among an otherwise bleak album sales picture. 16.8 million vinyl albums were sold in 2018, according to Nielsen Music (up 14.6 percent) -- marking the 13th consecutive year of growth for the format. 16.8 million is also a new yearly high for vinyl album sales since Nielsen Music began tracking sales in 1991. The top-selling vinyl albums artist in 2018 was the Beatles, with 321,000 copies sold of their catalog on vinyl. Their biggest seller was Abbey Road, which finishes the year as the No. 4 largest-seller, with 76,000 copies. The Fab Four also have two more titles among the year's top 15-sellers: their self-titled The Beatles ("White Album") is No. 11 (56,000) and Sgt. Pepper's Lonely Hearts Club Band is No. 13 (50,000). The top 10-biggest selling vinyl acts of the year are rounded out mostly by classic and veteran rock acts: Pink Floyd (177,000), David Bowie (150,000), Panic! at the Disco (148,000), Fleetwood Mac (139,000), Led Zeppelin (138,000), Michael Jackson (131,000), Jimi Hendrix (119,000), Metallica (116,000) and Queen (113,000). The CD format continues to be the leader for all album purchases, while the digital format is the runner-up with 53.4 million digital albums sold in 2018 (down 20.7 percent). - Billboard, 1/12/19...... Michael Jackson's daughter Paris Jackson has reportedly checked into a treatment facility to seek professional help regarding her "physical and emotional health," taking time off after a busy working year. "After a busy year of work engagements that took her all over the globe, Paris decided that she needed to take some time off to reboot, realign and prioritise her physical and emotional health," a source close to Paris told the UK outlet Metro. "She checked herself into a treatment facility to aid in her wellness plan and is looking forward to coming out of this revitalised and ready to tackle the exciting new projects that await her," the source added. Paris was hospitalised due to depression and anxiety in 2013. In 2018, she denied reports that she had checked into rehab due to a "mental breakdown." - New Musical Express, 1/16/19......

A neighbor of Jimmy Page and Robbie Williams in west London has claimed Williams once blasted music by Led Zeppelin's rivals and dressed up as frontman Robert Plant in a bid to annoy the iconic Led Zepp guitarist. The two musicians have been at odds with each other since Williams submitted plans to add a basement gym and swimming pool to his home in west London five years ago. Page was concerned the work could damage his Grade I-listed mansion and has objected to planning proposals on several occasions. According to The Telegraph, a local resident called Johnny wrote to Kensington and Chelsea council to report Williams' behaviour, after councillors had given him planning permission. "The committee may not have been aware that Robbie Williams has been playing loud '70s rock music on outside speakers when he views Jimmy Page outside his home," the letter read. "What's been most annoying is that Mr. Williams has played rock arch-rival bands Black Sabbath, Pink Floyd and Deep Purple. He obviously knows this upsets Mr. Jimmy Page. There have also been some reports that Robbie Williams has dressed up to imitate iconic Led Zeppelin frontman and lead singer Robert Plant." A spokesperson for Williams told the paper the claims were "a complete fabrication and nonsense." - NME, 1/12/19...... It appears Paul McCartney won't be among the headliners at the U.K.'s Glastonbury festival, which takes place from June 26-30, after Sir Paul recently announced he'll be performing two U.S. shows at the Talking Stick Resort Arena in Phoenix on June 26, before heading to Las Vegas' T Mobile Arena on June 29. The Beatles legend was previously among the favourites rumoured to be headlining at the Worthy Farm classic this summer. Meanwhile in the UK, a pothole in Lancashire has become an unlikely sensation online after its questionable resemblance to Macca was first noticed. The hazardous crack in the road surface was first spotted by the Lancashire Evening Post, who were keen to point out the similarities in appearance to the Beatles icon. Upon first inspection, the gravel surrounding the hole looks extremely similar to Macca's famous mop-top hairstyle, and there's even individual stones that are making up his eyebrows, eyes, nose and mouth. Responding to the unusual photo, one user joked: "Why is no-one Fixing A Hole?" Another quipped: "Is this one of the 4000 holes in Blackburn Lancashire?" - NME, 1/15/19...... Shirley Boone, the wife of '50s music legend Pat Boone and mother of "You Light Up My Life" singer Debby Boone, died at her Beverly Hills residence on Jan. 11. She was 84. Ms. Boone, who was married to Pat for nearly 65 years, had been diagnosed with vasculitis, a condition characterized by the inflammation of one's blood vessels, under a year ago. Shirley and Pat wed in 1953, when they were both 19. She came from a country music family, as her father Red Foley is a member of the Country Music Hall of Fame, and her mother Judy Martin was also a prominent singer within the genre. "We lived a wonderful, blessed life together for 65 years," Boone, 84, told People magazine. "I've parted with my better half for a little while... but we don't die, we just move on to another place, and today was moving day. She's changed her address is all and moved to a different mansion that I expect to join her in one day." Ms. Boone was reportedly surrounded by Pat, Debby, and the couple's other three daughters when she died. She and Boone had 16 grandchildren. - New York Daily News, 1/12/19......
Veteran actress/singer/comedian Carol Channing, the lanky, ebullient musical comedy star who delighted American audiences over almost 5,000 performances as the scheming Dolly Levi in "Hello, Dolly" on Broadway and beyond, died of natural causes on Jan. 15 in Rancho Mirage, Calif. She was 97. Besides "Hello, Dolly," Ms. Channing starred in other Broadway shows, but none with equal magnetism. She often appeared on television and in nightclubs, for a time partnering with George Burns in Las Vegas and a national tour. Her outsized personality seemed too much for the screen, and she made only a few movies, notably The First Traveling Saleslady with Ginger Rogers and Thoroughly Modern Millie with Julie Andrews. Over the years, Ms. Channing continued as Dolly in national tours, the last in 1996, when she was in her 70s. Critic Tom Shales of The Washington Post once called Ms. Channing "the ninth wonder of the world." Born Jan. 31, 1921, in Seattle, Ms. Channing majored in drama and dance at Bennington College in Vermont, and later found a job in a New York revue. For several years she worked as an understudy, bit player and nightclub impressionist, taking jobs as a model, receptionist and sales clerk during lean times. Landing in Los Angeles, Ms. Channing was the hit of "Lend an Ear" in a small Hollywood theater, and she captivated audiences and critics when the show moved to New York. As the innocent gold digger in the musical "Gentlemen Prefer Blondes," her stardom was assured. One reviewer reported "she hurls across the footlights in broad strokes of pantomime and bold, certain, exquisitely comical gestures." The show's hit song, "Diamonds Are a Girl's Best Friend," became her signature number. But she returned over and over again to the surefire "Hello, Dolly," which earned her $5 million on one tour. She considered Dolly Levi "a role as deep as Lady Macbeth," but added that the essence of her character was her unquenchable thirst for life. That description fit Carol Channing, who attributed her sunny optimism to her lifelong faith in Christian Science. Ms. Channing had two early marriages that ended in divorce -- to novelist Theodore Naidish and pro footballer Alexander Carson, father of her only child, Channing. Her son became a successful political cartoonist. Ms. Channing had reportedly suffered two strokes in the past year. - AP, 1/15/19...... Verna Bloom, the actress who portrayed the wife of the dean in the hit '70s movie Animal House, died on Jan. 9 in Bar Harbor, Maine, of complications from dementia. She was 80. In the 1978 John Landis-directed film, Ms. Bloom played Marion Wormer, who flirted with and had a drunken romp with fraternity president "Otter" Stratton. Other roles included Clint Eastwood's lover in High Plains Drifter and Mary in The Last Temptation of Christ. Ms. Bloom was born in Lynn, Mass., and graduated from Boston University in 1959. She is survived by her husband, former film critic and two-time Oscar-nominated screenwriter Jack Cocks, and a son. - AP, 1/10/19.
Saturday, January 12, 2019
Seventies artists Cat Stevens (aka Yusuf), John Prine and Eagles collaborator Jack Tempchin are among the inductees for the class of 2019 Songwriters Hall of Fame. Stevens' songwriting credits include "The First Cut Is The Deepest," which he wrote five decades ago and has become a hit for multiple artists, including Rod Stewart and Sheryl Crow. Country-folk icon Prine (who recently was nominated but didn't make the cut for the 2019 Rock and Roll Hall of Fame) has become an affable songwriting guru for many of Nashville's talented younger artists, and Tempchin co-wrote songs for the Eagles and Glenn Frey's solo albums. Other 2019 SHOF inductees include Tom T. Hall, who Johnny Cash called his "all-time favorite songwriter," and Dallas Austin, who has written hits for Madonna, Boyz II Men and Pink. The new class of songwriters will officially be inducted on June 13 at the Marriott Marquis Hotel in New York City. - AP, 1/12/19......
Parlophone Records announced on Jan. 8 it is releasing a new David Bowie 7" vinyl singles box set this spring in celebration of what would have been Bowie's 72nd birthday. Spying Through a Keyhole (Demos and Unreleased Songs) features nine previously unreleased recordings, including the earliest known version of one of his most beloved songs, "Space Oddity." Though most of the tracks in the collection have familiar titles, these versions had never been released before 2018, with most comprised of solo vocal and acoustic home demos. It will be the first physical release of the songs, which were briefly available on streaming services for a limited time in December. - Billboard, 1/8/19...... Previously unseen artifacts marking the 60th anniversary of The Motown Museum will go on display at the iconic Detroit recording studio and museum in 2019. The museum announced on Jan. 11 that it will begin to display several new items the following day, including documents that show Motown label founder Berry Gordy Jr.'s repayment of the $800 family loan that helped launch the company with a recording in 1959. Scores of stars, including The Supremes, Stevie Wonder, Marvin Gaye and Smokey Robinson and the Miracles recorded hits there before the label moved its operations to California in 1972. The museum also said it has plans for more new displays throughout the year. - AP, 1/11/19...... Speaking of Detroit, hometown buddies Bob Seger and Kid Rock continued their long history of jamming with each other onstage when Kid Rock joined headliner Seger and his Silver Bullet Band for a rendition of "Rock N' Roll Never Forgets" at Nashville's Bridgestone Arena on Jan. 11. "I've known (Rock) since he started in music," Seger told the crowd, while Kid Rock said that it was "an honor to be here tonight, joining my friend and absolute musical hero here... Over 50 years, one of the best singer-songwriters in American history. Maybe his last time in Nashville. I sure hope not." Seger will continue with his North American "Final Tour" at least into May, but it could stretch into the summer and perhaps beyond. - Billboard, 1/12/19...... Movie studio MGM announced on Jan. 10 that the long-gestating Aretha Franklin biopic Respect will finally begin production in 2019 with stage director Liesel Tommy set to direct. In the lead role will be Dreamgirls star Jennifer Hudson, who was chosen by Franklin to portray her in Jan. 2018 shortly after Hudson performed a medley of Franklin's songs at Clive Davis' pre-Grammy bash. Liesel Tommy was nominated for a Tony Award for directing the 2016 Broadway production of "Eclipsed," and she is also set to direct a film adaption of Trevor Noah's autobiography. Callie Khouri, who penned 1991's acclaimed Thelma & Louise, will write the script. In other Aretha Franklin news, The Grammy Awards' Recording Academy announced on Jan. 9 that Smokey Robinson will be among the headliners of an "Aretha! A GRAMMY Celebration For The Queen Of Soul" tribute concert set for Jan. 13 at the Shrine Auditorium in Los Angeles. Robinson is the latest addition to the all-star list of performers that also includes Hudson, Celine Dion, Kelly Clarkson, Alicia Keys, John Legend, Patti LaBelle and BeBe Winans, among others. The special will be taped and broadcast later in 2019 on the CBS Television Network. - AP/Billboard, 1/11/19...... Movie studio Twentieth Century Fox announced on Jan. 9 that the Golden Globe-winning Queen biopic will be released as a sing-along in more than 750 theaters in North America beginning Jan. 11. The film, which includes some of the band's most popular songs including "We Will Rock You," "We Are the Champions" and the title track, is also being expanded from 1,000 theaters to more than 1,300 the same day. "We are delighted to give audiences the opportunity to see this outstanding Golden Globe-winning film featuring Rami Malek's amazing Golden Globe-winning performance in theaters all over the U.S. and Canada in both its original form and in a never-before-experienced 'sing-along' version," said Chris Aronson, Fox's president of domestic distribution in a statement. Meanwhile, Queen guitarist Brian May has accused British critics of sending a subtle message that Bohemian Rhapsody is not worthy of its recent awards success, despite being nominated for seven BAFTA awards (Britain's equivalent of the Oscars). May congratulated Malek on his BAFTA nomination for "Leading Actor" via Instagram on Jan. 10, but was quick to point out the film's glaring omission from the "Best Film" category days after it won the equivalent accolade at the Golden Globes. May also said he was disappointed to learn that the film wasn't nominated for its special effects. "I can only conclude that these people don't really understand what was achieved by our team. There are no explosions or rocket ships, but the re-creation of Wembley Stadium as it was in 1985 is a massive triumph." he wrote. Bohemian Rhapsody is the worst-rated film to win a Best Picture award at the Golden Globes since 1986, achieving a rating of only 62% on the Rotten Tomatoes site (the lowest Best Picture winner since Out of Africa in 1986). Nevertheless, Bohemian Rhapsody has become the highest-grossing music biopic of all-time, overtaking the Abba movie Mamma Mia! after making $600 million (£478m) at the box office. - AP/NME, 1/10/19......

Leaving Neverland, a documentary about the lives of two boys who accused Michael Jackson of sexual abuse, has been added to the lineup of the 2019 Sundance Film Festival. Produced and directed by Dan Reed, Leaving Neverland tells the stories of two boys, aged 7 and 10, who began long-running relationships with Jackson at the height of his stardom. Now in their 30s, they tell the "gut-wrenching" story of how they were sexually abused by Jackson, and how they came to terms with it years later. The two-part, 236-minute documentary, is slated to premiere on Jan. 25 in the festival's Special Events Category. Michael Jackson's estate has released a statement in response to the news, blasting the doc as "yet another lurid production in an outrageous and pathetic attempt to exploit and cash in on Michael Jackson," adding "this so called 'documentary' is just another rehash of dated and discredited allegations. It's baffling why any credible filmmaker would involve himself with this project." On Jan. 10, the King of Pop's nephew Taj Jackson also came to his late uncle's defense, posting on Twitter that he is "so tired of these lies about my uncle... I doubt the media wants to learn the truth or is even interested in it. Negativity sells. But please post below on what we all can do to expose this documentary." Sundance runs from Jan. 24 to Feb. 4 in Park City, Utah. - The Hollywood Reporter/Billboard, 1/9/19...... Revered director Martin Scorsese has revealed he will be directing a new concert documentary for Netflix that chronicles the famous 1975-76 Bob Dylan Rolling Thunder Revue tour. Rolling Thunder Revue: A Bob Dylan Story will trace the tour in which Dylan gathered an ensemble of collaborators and musicians including Joan Baez, T-Bone Burnett and Mick Ronson. Scorsese previously helmed the Dylan project No Direction Home, a 2005 Grammy-winning documentary which detailed Dylan's evolution between 1961 and 1966. The announcement comes three months after director Luca Guadagnino said that he planned to adapt Dylan's classic 1975 album Blood On the Tracks into a film. - The Hollywood Reporter/NME, 1/10/19...... The previously unseen Paul McCartney movie The Bruce McMouse Show is set to be shown in cinemas in selected cities in the UK, US, Australia and Canada beginning Jan. 21. The part concert film/part animated feature tells the story of how McCartney and his band Wings initially met Bruce McMouse, the film's animated protagonist. It also features unseen footage from Wings' 1972 European tour in support of the Red Rose Speedway album, along with animated footage that shows the family of mice who are living under the stage. - New Musical Express, 1/10/19......

Joe Jackson realized a while back that 2019 would mark 40 years since the release of his debut, Look Sharp. And yet, he says,"still don't really believe it." Perhaps that's because the acclaimed British singer-songwriter behind hits like "Steppin' Out" and "Is She Really Going Out With Him?" has been busy readying his crackling new album Fool for release on Jan. 18. Recorded at the end of his recent tour, the record, Jackson's 20th, finds him in both ruminative and rocking moods. "I'm at the point where I've been around the block a few times," he says."think I have a grip on the things that are most important in life." To commemorate the new release and his milestone, Jackson will embark on the Four Decade Tour in February, drawing on one main album to represent each 10-year period: Look Sharp, Night and Day, Laughter & Lust, Rain and Fool. He's looking forward to the trek, but still wondering where the time has gone. "Some days it feels like it's been a long time," he says, adding with a laugh, "but it doesn't seem like 40 bloody years!" - Entertainment Weekly, 1/4/19...... Billy Joel will be performing the first concert at the Baltimore Orioles' home ballpark at Camden Yards since the venue opened in 1992. Joel, who turns 70 in May, will take the stage on July 26. In a news conference on Jan. 10, Orioles Executive Vice President John Angelos expressed hope that Joel's show will be the "first of many" concerts at Camden Yards. Joel last performed in Baltimore in July 2015 at M&T Bank Stadium, home of the NFL's Ravens. It was his first stage show in the city since 1977. - AP, 1/10/19...... Several Elvis Presley items including jewelry and clothing were sold at auction at The Guest House Graceland in Memphis on Jan. 10, netting more than $600,000. The items include a red velvet shirt likely worn on stage by Presley at a 1956 show in Tupelo, Miss., which sold for $37,500. A gold and diamond ring that Presley wore on stage and gave to his father sold for $30,000. A ring Presley gave to singer J.D. Sumner sold for $22,500. - AP, 1/10/19...... On Jan. 9, original Woodstock co-founder and co-producer Michael Lang announced a 50th anniversary Woodstock concert will be held on Aug. 16-18, competing against another Woodstock tribute approximately 150 miles away. Lang says his Woodstock concret will be held at the Watkins Glen International Speedway, and claims his event will be the "only authorized commemoration of the iconic 1969 festival." In December, the Bethel Woods Center for the Arts announced that it was staging its own Woodstock tribute event at its 15,000-seat amphitheater built on the site of the original Woodstock. In a press release, Lang said, "the original site in Bethel is wonderful, but much too small for what we're envisioning" and promises his event will have a much different feel than Bethel Woods. "The Watkins Glen speedway gives us the ability to create something unlike any other commemorative event and something uniquely Woodstock," Lang said. He also noted that Watkins Glen International was also the site of Summer Jam in 1973, headlined by theAllman Brothers Band, Grateful Dead and The Band in front of 600,000 people -- a record at the time. "The Woodstock 50th Anniversary will be about sharing an experience with great artists and encouraging people to get educated and involved in the social issues impacting everyone on the planet," said Lang. "It's so inspiring to see young people today channeling their passion into causes they care about. That's something that's always been a part of Woodstock's mission, and it's a big focus at the 50th festival." - Billboard, 1/9/19...... Cher and Bette Midler were among the Pres. Donald Trump critics sounding off on Twitter following Pres. Trump's Jan. 7 Oval Office address on his demand for over $5 billion to construct a fence along the southern U.S. border. "Trump had 2 years...all branches of gov, and total corrupt power...where was his crisis then...what humanitarian crisis is he speaking of, the one where he ripped babies from mom's arms or where his administration killed 2 7 yrs. old?," Cher posted, while Midler said, "#munchausensbyproxy We're living it every day. It might be called something else; a person holds an entire nation hostage so that they will pay attention to him. What is that called?? Anyone??" - Billboard, 1/9/19...... Saturday Night Fever star John Travolta took to Instagram on Jan. 7 to share a photo of himself sporting a new shaved hair look alongside daughter Elle Bleu. "I hope everyone had a great New Year!" the actor captioned the photo. It's unclear as to whether Travolta's new bald look is for a movie role, but either way, it caught the Internet's attention. - Billboard, 1/8/19......

The Who have announced they are planning a new album and tour for 2019. In an interview with Rolling Stone, guitarist Pete Townshend disclosed that he told promoters Live Nation that he wouldn't agree to a new tour unless they band had a new songs in the works. "I said I was not going to sign any contracts unless we have new material," Townshend explained. "This has nothing to do with wanting a hit album. It has nothing to do with the fact that The Who need a new album. It's purely personal. It's about my pride, my sense of self-worth and self-dignity as a writer." The upcoming new record will be the British rockers' first since 2006's Endless Wire, which came 24 years after their previousl full studio effort, 1982's It's Hard. The untitled album, which Townshend describes as a "dark ballads, heavy rock stuff, experimental electronica, sampled stuff, and cliched Who-ish tunes," currently exists as 15 demos, all of which were written and recorded by Townshend last year. Bandmate Roger Daltrey is expected to record vocals for the tracks later this year, with a 2019 release currently planned. Daltrey, also interviewed in the same article, added: "They're all great songs. But sometimes I hear them and I think, 'I can't add anything to this to make my job as singer worthy of doing anything better than what Pete has already done.' There's at least five or six I can lay into and I'm sure they'll come out incredible. Now that I'm healed up, I'm going to spend time getting into them. Okay, so I didn't get back to him quickly at first. It doesn't mean anything! I was deaf for about three weeks. It wasn't even possible for me to bloody hear what was in them!" The US tour dates have yet to be officially announced but the jaunt will consist of a total of 31 dates and will kick off at New York's Madison Square Garden in April, with a local symphony orchestra joining the band for each performance. "I'll be 75 years old in March and this feels like a dignified way to go and do music," Daltrey said about the tour. "That's all we're really left with. We're old men now. We've lost the looks. We've lost the glamour. What we're left with is the music and we're going to present it in a way which is as fresh and powerful as ever." The first leg of the tour will see The Who play 14 shows from April onwards, with the tour resuming in September and October to visit cities in Canada and the western US. As for their UK tour plans, Townshend confirmed that the band will play festivals in the UK over the summer, with a possible tour planned on these shores for the end of 2019. Daltrey says he's still working on a biopic of late The Who drummer Keith Moon, but "it's so difficult because biopics generally don't work." "The only one I've seen that really works was the one on Brian Wilson (2014's Love & Mercy), where they used two different actors. I loved that one because it had the balls to be a movie, and I want to make a movie, not just a biopic." - New Musical Express, 1/11/19.
Monday, January 7, 2019
A British Facebook user known as "Be Reet" has launched a campaign to have Fleetwood Mac singer Stevie Nicks work a shift at a McDonald's restaurant in Fleetwood, England, next fall. The campaign already has more than 3,300 people pledging to line up to be served by Miss Nicks herself, with at least 19,000 interested in attending. Nick's proposed shift is scheduled for Sept. 28 from 8:00 am to 11:00 am. "We've heard some rumours that Stevie Nicks might be keen to visit our own Fleetwood Macs," a spokesman for McDonald's says. "Next time she's in the area we'd be delighted to welcome her for some sweet little fries before she goes her own way," a nod to the Fleetwood Mac tunes "Sweet Little Lies" and "Go Your Own Way." Nicks is yet to respond to the campaign. Fleetwood Mac is scheduled to tour Europe in the summer, playing Berlin on June 6, Dublin on June 13, and two dates at London's Wembley Stadium on June 16 and 18. - DailyMail.co.uk/New Musical Express, 1/5/19......
In somewhat of an upset, the hit 2018 Queen biopic Bohemian Rhapsody beat out the latest Lady Gaga-starred remake of A Star Is Born for "Best Picture - Drama" at the 76th Annual Golden Globe Awards at The Beverly Hilton Hotel on Jan. 6 in Beverly Hills, Calif. Bohemian Rhapsody actor Rami Malek also won Best Actor for his portrayal of Freddie Mercury, and during his acceptance speech Malek tipped his hat to the original Queen members Brian May and Roger Taylor, who were in the audience, for "ensuring authenticity and inclusivity exist in music and in the world and all of us" before honoring Mercury with "Thank you to Freddie Mercury. I love you, you beautiful man, this is because of you, gorgeous." Backstage, Brian May praised Malek and the others involved in the film, saying "We found the right people at the right time, or we wouldn't be standing here." Bohemian Rhapsody's big night at the Golden Globes was just the latest achievement for the movie, which has already grossed nearly $200 million in the U.S. alone, becoming the highest-grossing musical biopic film ever released, and also spawned a hit soundtrack, which hit No. 3 on the Billboard Hot 200 albums chart. Meanwhile, the upcoming DVD and Blu-ray release of Bohemian Rhapsody is set to include an extended and previously unseen 22-minute scene from Queen's seminal 1985 "Live Aid" performance, which sees them also playing "We Will Rock You" and "Crazy Little Thing Called Love." The release, which is due March 4, also comes with behind-the-scenes interviews with cast and crew, plus members of Queen. A Bohemian Rhapsody "sing-a-long" experience is also set to launch in cinemas across the UK on Jan. 11. - Billboard/NME, 1/6/19...... Paul McCartney kicked off the start of 2019 on Jan. 2 with a new song called "Get Enough." Co-produced by McCartney, Ryan Tedder and Zach Skelton, "Get Enough" features the former Beatle experimenting with the Auto-Tune recording process, beginning with a straightforward piano intro before McCartney's Auto-Tuned vocals kick in as he sings "I can't get enough of you." "Get Enough" was co-written by McCartney and Tedder, and comes a little less than four months after the release of his latest solo album, Egypt Station. McCartney also posted a short video of himself on Instagram having a good old time singing along to the track. "Happy New Year!" he wrote to his followers in the clip's caption on Jan. 5. "Can't get enough of you! Love Paul #getenough." - Billboard, 1/6/19...... In other Beatles-related news, Yoko Ono has reflected on her contribution to the John Lennon song "Jealous Guy." Originally titled "Child of Nature," the song featured the lines "I'm just a child of nature / I don't need much to set me free", which later at Yoko's suggestion became "I was feeling insecure / You might not love me anymore / I was shivering insideI didn't mean to hurt you / I'm just a jealous guy." "Well, if it was just John, [he] would have given me the right credit, but it was a difficult time. No famous songwriter would have thought of splitting the credit with his wife," Ono told New Musical Express. Speaking of her influence on the track, she added: "I think it's a good song from a women's point of view as well [as a man's] John was [initially] trying to create a fun song about going on a trip to Rishikesh. That might have been great too, but it ended up not being that." Ono also hinted that further details could emerge in the future regarding tracks she contributed to. "I think in maybe ten years I can tell it all," she said. "But I don't know if I want to." - New Musical Express, 1/2/19.......
70s teen idol Donny Osmond has released a whopping 61 total albums during his nearly 50 years in show business -- either as a solo artist, with sister Marie Osmond, or as a member of The Osmonds -- and on Jan. 6 he shared a "little secret" as he put it with his fans on Twitter. "I've officially started working on my 62nd album! -- I'll keep you posted throughout the year as I continue creating it, but I have a feeling you're going to love it," he tweeted along with an illustration of himself wailing on a keytar. Osmond says the LP will be a compilation of notable covers, including his take on Michael Jackson's "Ben" and the Beatles' "The Long and Winding Road." - Billboard, 1/6/19...... Neil Young shared a tribute to his late ex-wife Pegi Young, who passed away on New Year's Day after a yearlong battle with cancer, on Jan. 5. The post, titled "Such A Woman: Pegi Young 1952-2019," includes lyrics from Young's song "Such A Woman," inspired by Pegi, with lines like "our love will live until the end of all time." Neil and Pegi Young were married for 36 years prior to their divorce in 2014, and they have two children, Ben and Amber. In 1986, they started the Bridge School non-profit to help children with severe physical and speech impairments, inspired by their own experiences trying to find schools for their son Ben, who was born with cerebral palsy. Pegi's own music career began in 1994 -- at the nationally televised Academy Awards ceremony, singing backup for Neil Young on his Oscar-nominated song "Philadelphia." She eventually became a regular backup singer on his tours and sang and played occasional acoustic guitar on some of his albums, including Greendale, Prairie Wind, Chrome Dreams II and more. She also took photographs for Neil's Silver & Gold and for Crosby, Stills, Nash & Young's 1999 comeback album Looking Forward. Graham Nash, a longtime friend and musical partner of Neil Young, said "Pegi was a very strong woman in many ways, certainly a lady to be admired." She passed away "surrounded by friends and family in California," according to an official statement, and memorial plans are pending. - Billboard, 1/6/19...... Cher has chimed in on a new viral video by Rep. Alexandria Ocasio-Cortez which shows the newly elected Democratic congresswoman dancing on a roof during her student days at Boston University. "Know The Feeling @AOC SOMETIMES---JUST GOTTA DANCE, Good Thing You Can, Sponsor a Bill, Put On, & Kick Ass At The Same Time," Cher tweeted on Jan. 5. Ocasio-Cortez's video became a meme in record time, as different songs were paired with the visual continued to pick up steam. Ocasio-Cortez was understandably pleased to see Cher's tweet, posting "The Queen has spoken!" soon afterward. - Billboard, 1/5/19......

Bob Seger, who has said he may be retiring from the road in 2019, told fans at his Jan. 3 farewell concert at the Dow Event Center in Saginaw, Mich., that "in 2020 I'll be available for weddings...Keep me in mind." The quip has been the Rock and Roll Hall of Famer's parting line since his "Final Tour" with his Silver Bullet Band began in November. Seger said goodbye with high-octane, 22-song two-hour show that included a few surprises. "Since I'm retiring soon I figured we better roll out some of the ones we've never played," said Seger who's also been opening some shows with his chart-topping Beverly Hills Cop II hit "Shakedown." "I'm pulling 'em out. Now's the time." He accompanied some of the songs with video screen montages of vintage images and lingered a bit longer on stories about "Like a Rock," "Her Strut" and "Turn the Page." He dedicated "We've Got Tonight" to his late mother, explaining that it's her "favorite song I ever wrote," while a cover Bob Dylan's "Forever Young" was a homage to the late Eagles' founder Glenn Frey, a close friend, and "some other people that we lost along the way," with photos of Tom Petty, Stevie Ray Vaughan, Prince, B.B. King, Aretha Franklin, Gregg Allman and Chuck Berry scrolling on the screen during the performance. He wrapped with his familiar encore set of "Against the Wind," "Hollywood Nights," "Night Moves" and "Rock and Roll Never Forgets." Seger's Final Tour is currently booked through May 2, but there's talk of more dates into the summer. - Billboard, 1/4/19...... In a new interview with Rolling Stone, Pink Floyd drummer Nick Mason recalled Pink Floyd founder Syd Barrett's mental breakdown in 1968 owing to acid-induced schizophrenia. Mason described how the band were "young and immature" with regard to "coming to grips" with Barrett's mental health issues. "So many songs were written by Syd in such a short time period. It was less than two years from out first public show in October of 1967," Mason said. "At that time we had only two or three original songs. And just about a year later, it was already sort of burning out," he added. Barrett died from complications arising from diabetes in 2006, aged 60. - Rolling Stone/NME, 1/3/19......
Olivia Newton-John reassured fans in a new video shared on Jan. 2 that recent rumors of her having only weeks to live "have been greatly exaggerated." Newton-John, 70, had announced in September that she is battling cancer for the third time after doctors discovered a tumor at the base of her spine, but in her video the healthy looking singer wished everyone a happy new year and said "rumors of my death have been greatly exaggerated, to quote a very famous quote." "I'm doing great. I want to wish all of you the happiest, healthiest 2019 possible," she continues. "Thank you all for your wonderful love and support for me and my Olivia Newton John Wellness Center in Melbourne, Australia." Several Australian media outlets had picked up a Radar Online story claiming that a "ravaged" Newton-John was "clinging to life," and that her "bodily functions appear to be shutting down." The story also cited several doctors, none of whom have treated Newton-John personally, who insisted on the seriousness of her condition. "She almost certainly is going to die!" exclaimed one in what reads a lot like glee. A rep for Newton-John called the report "crap." - Billboard/Jezebel.com, 1/2/19...... Oscar-winning English actor Gary Oldman has confirmed he will be providing narration on a forthcoming app based on the David Bowie "Is" exhibition. The exhibition -- which explored "the broad range of the late artist's collaborations with artists and designers in the fields of fashion, sound, graphics, theatre, art, and film" -- shut permanently back in July, five years after it debuted at the V&A in London (where it became the renowned institution's most-visited touring exhibition). Victoria Broackes and Geoffrey Marsh curated the exhibition, which drew over 2 million visitors across 12 cities. Bowie and Oldman enjoyed a close and enduring friendship in the years preceding Bowie's death in 2016, with Oldman appearing in Bowie's controversial video for "The Next Day." The Augmented Reality (AR) app will be available in iOS and Android, and will grant fans access to the show's hundreds of costumes, videos, handwritten lyrics, original works of art and much more. Dozens of items not featured in the original exhibition will also be included, including some entirely new and exclusive to the AR version of the app. It will arrive on Jan. 8 at a cost of £7.99. - New Musical Express, 1/3/19...... Dean Ford, the former frontman with the Scottish guitar-pop band Marmalade, has died at age 72. Ford, whose real name was Thomas McAleese, grew up in Airdrie and formed his first band, the Tonebeats, aged 13 before joining local band the Cravats aged 16. He went on to front Dean Ford and the Gaylords, who became established in the nascent "swinging London" scene of the mid-60s, before changing their name to Marmalade. The band became the first Scottish group to top the UK singles chart, with their cover of the Beatles' "Ob-La-Di, Ob-La-Da" in December 1968. They had another seven UK Top 10 hits, including "Reflections of My Life," co-written by Ford, which also reached the US Top 10 and sold over 2 million copies worldwide. The band toured with the Who and Ford once duetted with country star Bobbie Gentry. Ford went solo after Marmalade split and released an unsuccessful album in 1975. Eventually he moved to Los Angeles and worked as a limousine driver to stars including Michael Jackson, Tom Waits, Susan Sarandon and Bob Dylan, as well as delivering pizza and flowers. He also developed an alcohol problem before going sober in 1986. "The only thing that spoiled my life was alcohol," he said in a 2015 interview. "I spent a lot of money on alcohol. And drinking took me away from what I should be doing." - 1/2/19......
Keyboardist Daryl Dragon, best known as the hat-wearing "Captain" in the '70s pop group The Captain and Tennille, died due to renal failure in Prescott, Ariz. on Jan. 2. He was 76. A classically trained pianist, L.A.-born Dragon played keyboard for the Beach Boys from 1967-1972, where he was given the nickname "Captain" by lead singer Mike Love due to Dragon's penchant for wearing a captain's hat onstage. In 1971, Dragon met his future wife, Toni Tennille, when she hired him to play piano for a musical called "Mother Earth. "Shortly thereafter, Dragon suggested that Tennille join the Beach Boys on their next tour as an acoustic pianist. While on the tour, Dragon and Tennille soon began a romantic and musical relationship, performing in smaller venues together when not on tour with the Beach Boys. Going by the stage name the Captain and Tennille, the duo quickly formed a following. On the strength of the song "The Way I Want to Touch You," the team scored a record deal with A&M Records in 1974. Their song "Love Will Keep Us Together", the title track from the duo's 1975 debut album, climbed to No. 1 in Nov. 1974, where it remained for eight weeks. It won the Grammy for record of the year the following year. "Do That to Me One More Time," the last of their big hits, also reached the top of the chart, in 1979. In the interval, the Captain & Tennille reached the top 10 with "Muskrat Love," "The Way I Want to Touch You," "Lonely Night (Angel Face)" and "Shop Around." Married in 1975, Dragon and Tennille remained together until finalizing their divorce in 2014, but remained close friends. "He was a brilliant musician with many friends who loved him greatly. I was at my most creative in my life, when I was with him," Toni Tennille said in remembrance. She was with him when he died. Dragon is survived by his older brother Doug and two nieces, Kelly Arbout and Renee Henn. There are no services planned, by request of Dragon. - The Hollywood Reporter, 1/2/19...... Comedian/actor Bob Einstein, a two-time Emmy winner who has recurred on HBO's Curb Your Enthusiasm series since its launch and created the wacky Super Dave Osborne character, died on Jan. 2 in Indian Wells, Calif. He was 76 and recently had been diagnosed with cancer. Einstein's career dates to the 1960s, when he won his first Emmy as part of the writing team for The Smothers Brothers Comedy Hour, whose staff also included Steve Martin. Einstein, who also appeared on the show, went on to earn Emmy noms as a writer for The Sonny and Cher Comedy Hour in 1972 and 1974 and two more for writing on Dick Van Dyke's mid-'70s series Van Dyke and Company. Einstein won his other Emmy as a producer for the series, sharing the 1977 award for Outstanding Comedy Series. Einstein also was a guest on numerous late-night and comedy shows spanning a half-century, including The Steve Allen Show, The Tonight Show, Late Night with David Letterman, Jimmy Kimmel Live! and Hollywood Squares. "R.I.P. My dear brother Bob Einstein. A great brother, father and husband. A brilliantly funny man. You will be missed forever," his younger brother, actor-director Albert Brooks, tweeted. - Deadline.com, 1/2/19.
Wednesday, January 2, 2019
Elvis Presley has appeared in the Top 40 of the Billboard Hot 100 pop chart for the first time since 1981 as his classic 1957 rockin' carol "Blue Christmas" debuted at No. 40 on the chart for the week ending Jan. 5. Powered by streaming, "Blue Christmas" also zoomed to 32 on the Streaming Songs and drew 9.6 million in airplay audience. Presley, who passed away in 1977, had last ranked in the Hot 100's top 40 on the chart dated March 28, 1981, when "Guitar Man" peaked at No. 28. Also notably, Chuck Berry and Frank Sinatra have returned to the Hot 100 chart after several decades with "Run Rudolph Run" (No. 45) and "Theme From New York, New York" (No. 49), respectively. - Billboard, 1/1/19......
The Bethel Woods Center for the Arts in Bethel, N.Y., announced on Dec. 27 that it is planning a golden 50th anniversary Woodstock festival in 2019. Set for Aug. 16-18 at the concert venue built on the original Woodstock site, the Center says the festival will feature "live performances from prominent and emerging artists spanning multiple genres and decades, and TED-style talks from leading futurists and retro-tech experts." "Festival goers will also be able to visit the Museum at Bethel Woods, which tells the story of the 1960s through immersive media, interactive engagements, and artifacts from the 1969 festival, as well as experience the special 2019 exhibit We Are Golden: Reflections on the 50th Anniversary of the Woodstock Festival and Aspirations for an Aquarian Future," the statement continues. The original Woodstock, on Aug. 15-18, 1969, took place on a diary farm in the Catskill Mountains north of New York City. It quickly grew from a ticketed event to a massive free-for-all that drew more than 400,000 to a muddy 600-acre diary farm for one of the most iconic rock events of all time, featuring sets from Jimi Hendrix, Crosby, Stills, Nash & Young, Janis Joplin, The Grateful Dead, The Who, The Band, Joe Cocker and Santana, among others. At least three Woodstock tributes have been held since: a 25th anniversary concert in Saugerties, New York, in 1994, with performances from Cocker, Sheryl Crow, Aerosmith, Metallica, Nine Inch Nails and Bob Dylan; a Woodstock '99 concert in Rome, N.Y., which drew 400,000 people to a former Air Force base for a chaotic three-day gatherng marred by excessively hot weather, fan rioting and reports of sexual assault; and a smaller event on the site of the original Woodstock in 2009, with sets from a number of the original show's performers, including Country Joe McDonald, Big Brother and the Holding Company, Canned Heat, Jefferson Starship, Mounatin and the Levon Helm Band. The Bethel Woods Center for the Arts is a concert venue built on the original Woodstock site in the town of Bethel in Sullivan County, a rural area 85 miles (140 kilometers) northwest of New York City. A newspaper in nearby Middletown has reported that many motels, bed-and-breakfasts and AirBnB rentals in Sullivan County have been sold out for some time. Officials in Sullivan County recently said they plan to install 36 fiberglass dove statues to commemorate the upcoming 50th anniversary in a nod to the original event's iconic logo. Original Woodstock promoter Michael Lang has said he has "definite plans" to put on his own 50th anniversary Woodstock celebration, though it won't be on the site of the original and no further details have been released. - Billboard, 12/28/18...... Pink Floyd drummer Nick Mason, Dunkirk director Christopher Nolan, and Monty Python icon Michael Palin are among the leading personalities from the world of entertainment who have been recognised in Queen Elizabeth II's New Year honours list. Mason will be receiving a CBE for his services to music. Mason, who founded Pink Floyd in 1965, is the only member to feature on every one of their albums. Palin meanwhile bagged a Knighthood for his diplomatic service to travel, culture and geography. Commenting on his time with the Monty Python troupe, Palin said: "Discovering there were five other people who had the same sort of sense of humour as myself and we all appreciated each other's work and that the work that we did, both on television and film, is still being replayed and still being appreciated, that's quite something, really, after 50 years. It will be 50 years since Python started, next year. That's something that hit a high spot that will last forever, so I'm very grateful to all the other Pythons and I am very proud of Python." - NME, 12/29/18......
Legislators in Washington state have voted unanimously to rename the Renton Highlands Post Office in the Seattle suburb of Renton "The James Marshall 'Jimi' Hendrix Post Office." The post office is located less than a mile from the Jimi Hendrix Memorial in Greenwood Memorial Park cemetery, where Seatlle native Hendrix is buried. "I am honored to join in paying tribute to rock and roll icon and Seattle native Jimi Hendrix with the renaming of the Renton Highlands Post Office as the James Marshall 'Jimi' Hendrix Post Office Building," Rep. Adam Smith, who sponsored the bill to rename the post office, said in a statement. "This designation will further celebrate Hendrix's deep connection to the Puget Sound region and help ensure that his creative legacy will be remembered by our community and inspire future generations." In 2018, a deluxe Electric Ladyland box set was released to celebrate the album's 50th anniversary. - Billboard, 12/30/18...... An American adventurer named Colin O'Brady has revealed that he got a phone call from Paul Simon during his two-month, 900-mile journey to become the first-ever person to cross Antarctica from coast to coast alone and unaided by wind. O'Brady, 33, completed his journey on Dec. 26, and told the New York Times he listened to Simon's Graceland LP on repeat for a whole day, and even received a phone call from Simon himself on day 35 of his trek (Dec. 7). "We had a wonderful conversation for 30 minutes over my satellite phone," O'Brady posted on Instagram. "We talked about many things, but setting aside celebrity and fame, what struck me most was talking to him about his process of creativity and bringing a masterpiece like Graceland into the world." Paul Simon also posted a note about the conversation on his website. "He was almost half-way through his arduous journey. I asked him if he felt lonely in the desolate landscape with no companionship," Simon says. "He said he spoke with his wife, Jenna, every evening. He told me that he wasn't lonely and had a lot of time to think on all sorts of matters from the mundane to the spiritual, with more time lately on the spiritual. O'Brady is 33 years old and a Yale graduate, an experienced endurance athlete and adventurer," he continued. "We promised to meet when he comes home and is rested. I'm looking forward to seeing him and hearing more about his amazing achievement." - Billboard, 12/28/18......
A documentary showcasing the life and legacy of iconic funk musician Sly Stone and his band Sly and the Family Stone has been announced for 2019. Directed by Brady Spensor, the film will also delve into Stone's money troubles and the U.S. Music Modernization Act that ultimately saved him from financial turmoil. In 2015, Stone won a lawsuit against his former manager Gerald Goldstein and lawyer Glenn Stone after Sly alleged that they had diverted money away from him to them for 11 years from 1989 to 2000. The jury ended up awarding £1.6 million ($2.5 million) in damages to the singer against Even St Productions, the company with with which they made him sign an employment and shareholder agreement, as well as £1.6 million ($2.45 million) against Goldstein and £32,932 ($50,000) against Stone. In 2011 Stone entered rehab to seek treatment for drug addiction after revealing that he had been living out of a van in the LA neigborhood of Crenshaw. It was then that he opened the case against Goldstein, suing him for $50 million. Brady Spensor says he conducted several interviews with the reclusive artist for the documentary in what's described as a decade-long process. "It took months before Sly even remembered my name," Spensor told Deadline.com. "But soon after, I would get called at all hours, day or night. When Sly finally collected his royalties after years of being financially strapped and homeless, it warmed my heart." No official release date for the documentary has been set but it's scheduled to drop sometime in 2019. - New Musical Express, 12/29/18...... The Osmond Family member Jimmy Osmond was treated for a stroke on Dec. 27 following his performance as Captain Hook in the Peter Pan pantomime at the U.K's Birmingham Hippodrome. "On the evening of Thursday 27 December, after pushing through the evening's performance of Peter Pan at Birmingham Hippodrome, Jimmy Osmond was driven straight to hospital and diagnosed with a stroke," his spokesperson told the BBC. "He is grateful for all the well wishes and will be taking time out in the new year." Speaking of his role in the panto in November, Osmond told a local paper: "For me, I kind of took to panto well. I'm from this vaudevillian background. I grew up doing TV variety shows. I started as a three-year-old kid on the Andy Williams TV show and worked with Bob Hope and Andy Williams and all of those great people. And then when I came over here as a kid, it made me feel British because I would watch pantomimes. I never thought I'd be so lucky as to be in them. I think my background helps me because in variety TV you have to learn how to do the jokes and communicate with an audience. I was always a performer." - NME, 1/1/19......

Ray Sawyer, a former member of Dr Hook & The Medicine Show, died peacefully in his sleep on Jan. 1, his wife Linda Sawyer posted on social media. He was 81. Mr. Sawyer, known for wearing an eye-patch after losing his eye in a car crash, found fame in the 1970s with Dr Hook, which charted such hits as "Cover Of The Rolling Stone" "When You're In Love With A Beautiful Woman." Born on Feb. 1, 1937 in Chickasaw, Ala., Mr. Sawyer had previously formed a rock trio called the Chocolate Papers and after they split in the 1960s, he decided to become a logger. It was during this period that he lost an eye in a car crash -- which pushed him to return to music, joining Dr Hook & the Medicine Show, which had been formed in 1968 in Union City, N.J. While he mainly sang backing vocals and played percussion, he took the lead on their legendary 1972 hit "The Cover of the Rolling Stone," a satirical look at rock culture which rose to No. 6 on the pop chart. They appeared on the front of the magazine a year later, interviewed by writer and future director Cameron Crowe. Later, Mr. Sawyer parted ways with the group in 1983 to go solo, but toured as "Dr Hook featuring Ray Sawyer" until 2015. "It's with a heavy heart that we have to say goodbye to one of the iconic performers of the 1970s who literally had his smiling face on the cover of Rolling Stone," his agent Artists International Management said in a statement. "Ray was the consummate 'road dog' performing all over the world to thousands and thousands of fans covering hundreds of shows and logging thousands of miles across the globe. He lived the rock and roll life right up to the age of 81, and he was proud of it -- and that's quite a feat. Rest peacefully Ray you will be sadly missed," they continued. Mr. Sawyer's wife Linda added: "My heart is broken; Ray passed away this morning peacefully in his sleep. We thank you all for your continued support and prayers. Ray loved you all." In addition to his wife he is survived by a son, Cayse Sawyer. - New Musical Express, 1/2/19.
Friday, December 28, 2018
Two holiday solo classics by John Lennon and Paul McCartney have reached the Billboard Hot 100 pop chart for the first time in 2018. Lennon and Yoko Ono's 1971 Plastic Ono Band track "Happy Xmas (War Is Over)" debuted at No. 45 on the Streaming Songs chart (13.2 million, up 33 percent) dated Dec. 29, while gaining by 10 percent to 16.6 million in airplay audience. Meanwhile, McCartney's "Wonderful Christmastime," first released in 1979, has also made its first Hot 100 appearance, debuting at No. 50 on Streaming Songs (12.1 million, up 27 percent) and increases by 13 percent to 18.5 million in radio reach. Lennon and McCartney last appeared on the Billboard chart as solo artists for the week ending March 1, 1975 when Lennon's "#9 Dream" ranked at No. 13 and McCartney's "Junior's Farm"/"Sally G" was at No. 64. - Billboard, 12/25/18......

Bruce Springsteen, who earlier in 2018 told fans he hopes to release a new solo album in 2019, has made recordings of his "No Nukes 1979" two-night stand concert at New York's Madison Square Garden available for the first time on the live music archive site Nugs.net. Held on Sept. 21 and 22 of 1979, the shows found Springsteen in between his fourth and fifth studio albums, Darkness on the Edge of Town and The River. Both nights open with a trio of songs from the former and feature then-unreleased songs from the latter, like "Sherry Darling" and "The River," which got its live debut at his No Nukes shows. Both concerts feature Springsteen and the E Street Band covering Maurice Williams and the Zodiacs' "Stay," a '60s doo-wop song that had been reworked by Jackson Browne in 1978 for his classic Running On Empty album. Browne (who helped organize the No Nukes benefit) joins alongside Rosemary Butler both nights, while Tom Petty comes along for the second show. Complete recordings of both nights are available in a variety of formats. $2 from every purchase will benefit MUSE (Musicians United For Safe Energy), the coalition formed by Browne, Graham Nash, Bonnie Raitt, John Hall and Harvey Wasserman in response to 1979's Three Mile Island nuclear disaster. Earlier in December, Nugs.net also shared Springsteen's 1975 Roxy concerts. - Billboard, 12/27/18...... Record producer Phil Spector, who is currently serving his sentence for the 2003 shooting death of actress Lana Clarkson, settled his divorce with his third wife, Rachelle Short, on Dec. 4 and secured several items of his celebrity memorabilia in the settlement. According to court documents, the many priceless celebrity treasures Spector was awarded include a John Lennon electric guitar with an accomanying handwritten note by Yoko Ono; Grammy Awards, including an "Album of the Year" award for 1972's The Concert for Bangladesh with George Harrison; a Best Original Song Score Oscar statue for the 1970 Beatles film Let It Be; and diamond cufflinks gifted to him by Elvis Presley. Spector's ex-wife Rachelle meanwhile got to keep many of her vehicles, including a 2009 Vespa GTS 250 and 2015 Aston Martin Vanquish, and a 2007 Columbia 400 airplane. The documents also state that Spector and Rachelle must sell his infamous residence, Pyrenees Castle, in Alhambra, Calif., where Clarkson was killed for a 50/50 split. The house will be listed for $5.5 million. Short and the "Wall of Sound" creator wed on Sept. 1, 2006, as Spector was awaiting trial. They split in 2016, with Spector claiming Rachelle was bleeding him dry by spending money on lavish items like planes and homes. - TheBlast.com, 12/24/18......

The federal judge presiding over pop singer Dionne Warwick years-long legal battle with the IRS has set a court date for Mar. 6, 2019 in New Jersey, it was revealed on Dec. 27. Warwick filed for bankruptcy in 2013, with assets totaling only $25,500 but liabilities in the amount of $10,727,429, which includes an almost $7 million tax debt to Uncle Sam. At the time she blamed a business manager for her finances being in a mess. The case has dragged on for years due to the singer suing the government over her issues with the tax division. Warwick was seeking a court order discharging her $7 million tax debt from 1990-2008 and for a judge to order the IRS not be allowed to seize her assets over the debts. The debt was discharged in her bankruptcy, but the feds maintain the wiping clean of her debt was not valid. The judge has reportedly cleared four days off the calendar when the two sides face off in March, in case it takes that long for both sides to present their case. - TheBlast.com, 12/27/18...... In related news, the attorney for Aretha Franklin's estate said on Dec. 27 that the estate has paid at least $3 million in back taxes to the IRS since the Queen of Soul's death in August. Franklin's estate is being audited by the IRS, which filed a claim earlier in December in a county probate court north of Franklin's hometown of Detroit. TMZ.com reported on Dec. 20 that legal documents it obtained showed the IRS claimed Franklin owes more than $6.3 million in back taxes from 2012 to 2018 and $1.5 million in penalties. "We have a tax attorney. All of her returns have been filed," the estate lawyer, David Bennett, told the AP. "We have disputes with the IRS regarding what they claim was income. We claim its double-dipping income because they don't understand how the business works." Bennett added that Franklin had a lot of expenses whenever she toured. Documents filed in an Oakland County court after Franklin's death did not mention the value of her estate, which could run into the tens of millions. Franklin's estate also has paid money to the state of Michigan and other jurisdictions "where she would have had some income," Bennett said. Franklin had been the target of a number of lawsuits by creditors during the late 1980s and 1990s, and The Detroit Free Press reported in 2008 that Franklin owed a total of $19,192 in back taxes on the property through 2007. - AP, 12/28/18...... Meanwhile in other Aretha Franklin news, The Grammy Awards' Recording Academy will pay tribute to the 18-time Grammy winner with an "Aretha! A Grammy Celebration for the Queen of Soul" tribute concert on Jan. 13. Among the artists performing songs from Franklin's legendary repertoire will be Kelly Clarkson, Celine Dion, Jennifer Hudson, Alicia Keys, Patti LaBelle and John Legend. The live concert, hosted by actor/filmmaker Tyler Perry, will tape on Jan. 13, 2019, at 6:00 p.m. PT at the Shrine Auditorium in Los Angeles. The special will be broadcast later in 2019 on the CBS Television Network. - AP, 12/27/18......

Drummer Jason Bonham, son of late Led Zeppelin drummer John Bonham, says he's hatching plans for his own Led Zep golden anniversary celebration during 2019. "Next year I feel is an even bigger year because [1969] was the first two albums, the first concerts, all of that," Bonham says. "So I've got a few more plans with how I'd like to do things. I'd love to play the Royal Albert Hall and do the set they played back in '69. That would be something I'd love to achieve. Bonham, who has been carrying the torch for Zep and his father with a tribute live show that he started during 2009 as Jason Bonham's Led Zeppelin Experience, continued: "And all of this, I think, will continue as the years go on, because each year coming up will be 50 years since Led Zeppelin III, whatever. I can imagine the celebrating of Led Zeppelin IV will be a big one. I just can't believe it was that long ago, and it still sounds so good and so timeless. People still love to hear this [music], and I'm happy to be able to go out and play it for them with some authenticity and a real connection to it all." Bonham -- who also plays in the all-star Black Country Communion and in Sammy Hagar's band The Circle -- took his "Led Zeppelin Evening" show on the road with Foreigner and Whitesnake this past summer, and played his own shows in the fall. - Billboard, 12/21/18...... Britain's Prince Charles has revealed some of his favourite music artists in a new interview with Radio 3's "Private Passions" program to mark the prince's 70th birthday. On the show, Prince Charles chose to play Leonard Cohen's "Take This Waltz," saying: "I've always loved Leonard Cohen's voice and his whole approach to the way he sang. He was obviously incredibly sophisticated in the way he sang, but also wrote." The prince continued: "I find it very moving, the words are so extraordinary, sort of Salvador Dali-like - they lead you into this remarkable Dali-like world." Charles' appearance on "Private Passions "is not the first time the prince has praised Cohen. He previously described him as a "remarkable man" and hailed his orchestration and lyrics as "fantastic." Elsewhere in the programme, he talked about 'Scylla et Glaucus', a rare 18th-century opera by Jean-Marie Leclair, the final movement of Beethoven's fifth symphony, and more. - New Musical Express, 12/27/18.
Sunday, December 23, 2018
As the iconic Motown record label in Detroit celebrates its 60th anniversary in 2019, plans are underway to expand the Motown Museum after it announced on Dec. 22 it has received a number of grants, including a $1.3 million grant from the Kresge Foundation, $500,000 from The Elaine & Leo Stern Foundation, $225,000 from AARP and $55,000 from the State of Michigan Council for Arts and Cultural Affairs. The gifts will support development of a public plaza and renovation of three nearby buildings for education and community programs. The expansion will be built around the existing museum which was founded by label head Berry Gordy and includes the original studio and famous "Hitsville U.S.A." sign. - AP, 12/22/18......

Drummer Carl Palmer, the sole surviving member of Emerson, Lake & Palmer, is hatching plans to commemorate the legendary prog-rock trio's 50th anniversary in 2020 with more catalog re-releases and a special live ELP tribute concert. "I'm looking right now at putting a show together, probably in America, with some A-listers," Palmer says. "I can't tell you who they are, but in principle as a project it looks like it's going to go through." Palmer also hopes to revisit a lengthy ELP documentary film that's been sitting on the sideline for some years. "When we were signed to Sanctuary, ELP released a documentary that was six hours long. That got lost in the wash, so we're going back and re-editing that and putting together another couple hours of documentary stuff that hasn't been seen," Palmer adds. ELP, which formed in 1970, played its first concert in August of that year, followed by a slot at the 1970 Isle of Wight festival six days later. The group released 10 studio albums during its two tenures (1970-79 and 1991-98) and last performed together to commemorate its 40th anniversary at the 2010 High Voltage Festival in London. Keith Emerson and Greg Lake both passed away during 2016. Palmer, who says he "wakes up every morning and says to myself, 'Thank God I'm here and I'm still playing'," noted that "you don't really live it as it's happening 'cause things are moving so fast... You only appreciate it afterwards. So now I'm appreciating what we did way back then." Meanwhile, Palmer has been carrying the ELP torch since 2001 with his Carl Palmer's ELP Legacy shows, leading a trio that substitutes guitar for Emerson's keyboards in order to pay tribute to the group's songs. Palmer was also a member of the 1980's prog-rock supergroup Asia, and says "there's nothing planned at the moment" for the band, which is curently on hiatus. "Depending on how meetings go, Asia might even be touring next summer," Palmer says. I'm going to link it and Carl Palmer's ELP Legacy into the same tour; I'm not sure how it's going to happen yet, but we'll make some proposals and see. I like the idea of doing some double-dipping." - Billboard, 12/21/18...... Neil Young announced on Dec. 20 that he'll launch a new paid subscription service and app for his vast, years-in-the-making Neil Young Archives (NYA). Young, in partnership with Warner Bros. Records, launched the NYA site in beta in 2017 for completists and hardcore fans. "If you want to hear my music and would like to have the option to listen to it with all the depth and glory of high resolution, it will be there," Young says. "All my new records can be heard there first, before they get released anywhere else. New, unreleased albums from the archives and old, unreleased albums from the archives will always be heard there first. Our machine is a monster." The NYA subscription service will cost $1.99 per month or $19.99 for a full year and includes unlimited access to Young's ever-expanding archives, including hi-resolution streams of all available recordings, plus a timeline filled materials related to his music, movies, videos, books, photographs, manuscripts and press notes. The new paid subscription service, accessible via his website and an iOS app (Android soon), includes other perks like first dibs on concert tickets, livestreams of other live shows, early access to new and unreleased music, and full access to Young's personal news outlet, the "NYA Times Contrarian." A free version of the subscription will let users peruse the timeline and includes access to a featured album and song of the day, both using Xstream by NYA. - Billboard, 12/20/18......

Speaking to the New York Times on Dec. 19 in his first full-length interview in nearly 10 years, Van Halen's David Lee Roth revealed he's moving into the celebrity skincare game with his surprising new line "Ink the Original," which is designed specifically for people with tattoos. Roth says the line includes products like an SPF stick, SPF spray, and a "tattoo-brightening balm," and was inspired by Roth's own tattoos, which he says he spent over 300 hours getting for $300 an hour. Diamond Dave says he wasn't only thinking of himself with his new cosmetics line though but also "power women": "Tina Fey can take this out of her bag at a full table of the most stellar, dynamic wits in the business. She takes this out of her bag, and the guys will want to borrow it." (Tina Fey has no visible tattoos.) - The New York Times/Jezebel.com, 12/19/18...... Despite naming his "farewell tour" the "No More Tours 2" tour, Ozzy Osbourne is assuring fans that he still plans to tour in the future -- just not as much. Osbourne, who turned 70 on Dec. 3, told the Pasedena Star-News on Dec. 22 that his upcoming shows aren't actually a farewell tour at all. "People have gotten that all wrong," he said. "The tour should have been the Ozzy Osbourne 'Slowing Down Tour'. What I'm actually doing is not going out on January 1 and coming back on December 31. I'll still tour, but not as extensively like I have been for the last 50 years. I mean, I have grandchildren now and I'm 70 years old and I don't want to be found dead in a hotel room somewhere. I'm going to do it at a more leisurely pace and do some shows in Vegas -- but I'll never stop. The whole lifestyle I have lived, it has all come down to the fact that there are people who want to hear me and as long as they want to hear me, I'm there." Meanwhile, Ozzy's former band Black Sabbath and '70s funk rockers George Clinton & Parliament-Funkadelic are among the artists set to receive the Lifetime Achievement award at the 2019 Grammys awards show. Dionne Warwick, Donny Hathaway, Julio Iglesias, soul duo Sam & Dave and late jazz singer Billy Eckstine will also be receiving the award during the ceremony set for May 11 in Los Angeles. The Grammys' non-performance Trustees Award will be presented to Lou Adler, Ashford & Simpson and Johnny Mandel. - New Musical Express, 12/22/18...... The first leg of Elton John's "Farewell Yellow Brick Road" has earned a total of $42 million, enough to handily top the Billboard Hot Tours recap for the week ending Dec. 22, 2018. John began the trek playing to 8,983 fans at the PPL Center in Allentown, Pa., on Sept. 8, 2018, and has played 41 arena dates across North America. In the new year, Elton will resume the FYBR tour in Boise, Idaho, on Jan. 11 and continue in North America through March 18 in Orlando. More European and North American dates are scheduled through the end of 2020, with even more to potentially be added. John has grossed $1.2 billion since Billboard Boxscore began tracking touring data in 1990. With approximately 250 dates left before the curtain closes, his final gross could climb past the $1.5 billion mark. - Billboard, 12/18/18......

The Beach Boys singer Mike Love has teamed up with teen pop idols Hanson for a new Christmas video entitled "Finally It's Christmas," a track from his new yuletide LP Reason For the Season. "I love the song because it pays homage to some of the cultural mythology of Christmas as well as the spiritual part of it, too," says Love, who was introduced to Hanson via Reason For the Season co-producer Steve Greenberg. The album features a mix of originals and holiday favorites, including a remake of the Beach Boys' "Little St. Nick," and Love's four children sing on five of the tracks, along with his sister Maureen. Meanwhile, Love and the Beach Boys are wrapping up a holiday tour in December behind Reason For the Season, and are planning the usual full schedule of touring for 2019. Love is also awaiting word from the Songwriters Hall of Fame, where he's been nominated as a Performing Songwriter for the class of 2019. "It's really cool and I'm keeping my fingers crossed. That would be a very nice thing to be part of," says Love, who would also view it as a vindication as well after having to sue during the mid-'90s to receive songwriting credit (and royalties) for 35 Beach Boys songs. "It's rough when your uncle (Murry Wilson) handles the publishing and he purposely eliminated my participation on 'Help Me, Rhonda" and 'California Girls' and 'I Get Around' and the others," Love says. "But it got rectified for the most part, and my participation was confirmed and affirmed and even Brian himself said, 'No, Mike wrote that.'" - Billboard, 12/18/18...... Queen guitarist Brian May announced on Dec. 19 that he'll release "New Horizons," his first solo single in 20 years, on New Year's Day live from NASA's Control Center. May, who is also an astrophysics doctor in addition to one of the world's most renowned guitarists, will drop the track in tribute to NASA's on-going New Horizons mission - which will achieve the most distant spacecraft flyby in history on New Year's Day. The track also features words spoken by the late astrophysicist Stephen Hawking. "This project has energised me in a new way," said May. " For me it's been an exciting challenge to bring two sides of my life together - Astronomy and Music... I was inspired by the idea that this is the furthest that the Hand of Man has ever reached - it will be by far the most distant object we have ever seen at close quarters, through the images which the space craft will beam back to Earth. To me it epitomises the human spirit's unceasing desire to understand the Universe we inhabit." "New Horizons" will be available on NASA's website from 12:02 am EST on Jan. 1, 2019. - New Musical Express, 12/19/18...... Book publisher Gallery Books, an imprint of Simon & Schuster, announced on Dec. 18 that Olivia Newton-John's autobiography Don't Stop Believin', released in the fall of 2017 in her longtime home Australia, will be released in the U.S. on March 12, 2019. The U.S. edition will include a new afterword by the 70-year-old award-winning singer and actress, who announced in September that she was again being treated for breast cancer. She was first diagnosed in 1992. - AP, 12/18/18...... Officials in the U.K. have granted pop star Robbie Williams permission to develop an underground swimming pool at his London home, ending a feud with his next door neighbor, Led Zeppelin's Jimmy Page, that began five years ago. The plans for Williams' underground gym and swimming pool at his Grade II listed home were given the green light during a Kensington Town Hall meeting on Dec. 18. Page had previously raised concerns that the construction work could severely damage the foundations of his gothic revival mansion, which is located next door. Councillors now say that work will only be allowed to take place once suitable assurances are received on both vibration levels and the movement of the property's foundation. Williams could also be asked to pay a bond, which will be forfeited if the damage occurs or any planning conditions are subsequently breached. The feud originated in 2013 when Williams purchased the property, which is the former home of late film director Michael Winner. Page has lived next door since 1972. Appearing before a planning committee earlier in 2018, Page said: "My home was designed by William Burges, one of the greatest architects of the 19th Century. I'm here to plea that you take all necessary measures to protect the Tower House from the threat of harm it faces." In 2017, Williams issued an apology for referring to Page as "mentally ill," having previously accused the legendary guitarist of sitting in his car and recording workmen to test noise levels at the property. - New Musical Express, 12/19/18...... International blues/rock/soul guitarist, singer and songwriter Ben Poole has announced a second leg of his "Anytime You Need Me Tour" in February 2019. The tour kicks off on Jan. 31 at The Maltings in Farnham and wraps on Feb. 16 16th February at The Leopard in Doncaster. Tickets for all concerts can be booked from http://benpooleband.com/live. - Noble PR, 12/18/18......

Actress/director Penny Marshall, the nasally and good-natured Bronx native who starred on the popular ABC sitcom Laverne & Shirley before shattering records as a top-grossing female director in Hollywood with such films as Big, A League of Their Own and Awakenings, died from complications from diabetes at her Hollywood Hills home on Dec. 17. She was 75. The younger sister of the late writer-director-producer Garry Marshall and the first wife of actor-director Rob Reiner, Marshall had been diagnosed with brain and lung cancer in 2009. Marshall rose to fame in the mid-'70s for playing the wisecracking Laverne DeFazio on the Happy Days spinoff Laverne & Shirley, created by her brother. Laverne & Shirley, which aired for eight seasons from 1976-83, centered on the escapades of two romantically challenged Milwaukee brewery workers, with Cindy Williams co-starring as Marshall's idealistic roommate, Shirley Feeney. Marshall also directed a handful of episodes of the sitcom, then was approached to step in as a last-minute replacement for Howard Zieff to helm the feature comedy Jumpin' Jack Flash (1986), starring Whoopi Goldberg. For her next film, she hit comedic pay dirt with Big (1988), the Tom Hanks vehicle about a boy who wakes up in the body of an adult. Co-produced by James L. Brooks, who brought the script to her, it was the first film directed by a woman to gross more than $100 million (about $198 million in today's dollars) domestically. Another successful Marshall comedy, A League of Their Own (1992), was a fictional account about the real-life All-American Girls Professional Baseball League organized during World War II that also starred Hanks (as well as Geena Davis, Rosie O'Donnell and Madonna) and broke through the $100 million barrier as well. In between those films, the director dramatically changed course with the fact-based Awakenings (1990), which starred Robert De Niro as a middle-aged man who has been catatonic for 30 years and Robin Williams as a painfully shy doctor determined to "awaken" him. With Awakenings, Marshall became the second woman ever to helm a best picture Oscar nominee. She also is only one of seven to achieve that without landing a directors nom as well. Born Carole Penny Marshall on Oct. 15, 1943, Marshall and her family lived on the Grand Concourse, a major thoroughfare in the Bronx. Following high school, she fled to the University of New Mexico to study psychology, got married in 1961, dropped out and had a daughter, Tracy, her only child (who later was adopted by Reiner). Divorced after two years, Marshall supported herself with an array of jobs, including a stint as a choreographer for the Albuquerque Civic Light Opera Association, before heading to Los Angeles in 1967. Supporting herself as a secretary while studying acting, she appeared in commercials, including a Head & Shoulders ad where she played the "plain" girl opposite the gorgeous and then-unknown Farrah Fawcett. After appearing on such shows as That Girl and Love, American Style, she and Reiner -- mere months before they were to marry -- auditioned for a new CBS sitcom. But while Reiner was cast as Michael Stivic, it was Sally Struthers who ended up playing his wife, Gloria, on All in the Family. Marshall also appeared in such sitcoms as The Odd Couple (as Oscar Madison's flighty secretary, Myrna Turner), The Bob Newhart Show andThe Mary Tyler Moore Show and had a regular role on the short-lived sitcom Friends and Lovers, created by Brooks and Alan Burns. More recently, Marshall directed a couple of episodes of Showtime's United States of Tara and appeared on IFC's Portlandia, and the Fox sitcom Mulaney. One of Hollywood's most fervent Los Angeles Lakers fans, Marshall regularly was seen courtside at the Forum and then Staples Center, with her trademark tinted glasses perched precariously on her nose. Marshall, who published her candid autobiography My Mother Was Nuts in 2012, was twice married, the first time to Michael Henry from 1961-63, the second time to actor-director Rob Reiner from 1971-79. Both marriages ended in divorce. She is survived by a daughter by Henry who was adopted by Reiner, actress Tracy Reiner and sister Ronny Hallin, a TV director. Garry Marshall died in 2016. - The Hollywood Reporter, 12/18/18.
Tuesday, December 18, 2018
Paul McCartney released a new anti-bullying video for his latest single "Who Cares" featuring actress Emma Stone as an Apple Music exclusive on Dec. 17. Shot entirely on 65mm Kodak Film with Panavision Cameras, the video was produced by the social change non-profit Creative Visions, and spreads a universally positive message along with colorful details. Sir Paul also launched a #WhoCaresIDo campaign based on the song and film. "My hope is that if there are kids being bullied, and there are, maybe by listening to this song and watching this video, they might just think it's not as bad," McCartney said in a statement. "It's the kind of thing you can just stand up to and laugh off and get through."
"Who Cares" is taken from Macca's 17th studio album, Egypt Station, became the musician's first No. 1 album debut on the Billboard Hot 200 album chart in over 36 years. Meanwhile, McCartney's former Beatles bandmate Ringo Starr and Rolling Stones guitarist Ronnie Wood teamed up with Paul for a rendition of the Beatles' song "Get Back" during McCartney's concert at London's O2 on Dec. 16. The impromptu performance happened during the encore, with Ringo later tweeting a pic of the performance with the caption "Having a great time at the O2 London freshen up tour With Paul Ronnie and Ringo a great night love you man peace and love." In more McCartney news, police in London are are investigating a break-in at Paul's London home in St John's Wood. Authorities launched an investigation after the home was reportedly targeted at approximately 6:20 PM on Dec. 7. A Scotland Yard spokesperson confirmed that police were called to the property and discovered signs of forced entry. No arrests have yet been made and the investigation is ongoing, authorities said. It is currently unknown if McCartney or his wife Nancy Shevell were home at the time of the break-in, which occurred only a day after he performed the second of two shows in Vienna on the "Freshen Up" tour. - Billboard/New Musical Express, 12/17/18...... In other Beatles-related news, pop star Miley Cyrus has recorded a cover of John Lennon and Yoko Ono's iconic yuletide song "Happy Xmas (War Is Over)." Cyrus, who enlisted Mark Ronson and Lennon's son Sean Lennon to record the cover, told radio host Howard Stern that the song "is just so magic every time we sing it goosebumps all over the place." "This song the way that it is so true to where we are right now and these lyrics of 'what have we done?' Are we doing enough, are we actually active? All we do is complain and we don't actually get out there and do enough in our communities. I think it's so timely for right now," she said. "Happy Xmas" was originally released in 1971 by John and Yoko's Plastic Ono Band in 1971 and has been covered numerous times over the years by the likes of Neil Diamond, Diana Ross and Wilco's Jeff Tweedy. - New Musical Express, 12/14/18...... Bruce Springsteen delivered the final performance of his successful "Springsteen on Broadway" show at New York's Walter Kerr Theatre on Dec. 15. The Boss marked the closing of the show with an Instagram post the same day in which he called his Tony-winning Broadway run, which opened on Oct. 12, 2017, as "one of the most creatively memorable" of his life before bidding his audience adieu for now: "Our closing is bittersweet but more adventures await down the road. I'll see you there." Meanwhile, a "Springsteen on Broadway" documentary directed by Thom Zimny premiered on Netflix on Dec. 16, and a companion Springsteen on Broadway album dropped via Columbia Records on Dec. 14. - Billboard, 12/15/18...... The Queen biopic Bohemian Rhapsody has become the number one music biopic of all-time, according to the entertainment website Deadline.com. The Rami Malek-starring film has grossed a total of more than $600 million worldwide, also breaking music biopic records in the U.S. ($175.7 million) as well as internationally ($433 million) for a global take of $608.7 million. The massive haul has pushed Bohemian Rhapsody past the 2015 N.W.A rap-music biopic Straight Outta Compton, which raked in $161 million domestically and $40 million overseas for a worldwide total of nearly $202 million. Rhapsody hasn't just crushed it at the box office, it is also emerging as an awards season favorite, with two Golden Globes and two SAG Award nominations. - Billboard, 12/14/18......

Rush frontman Geddy Lee says he decided to release his new massive coffee table-style book Geddy Lee's Big Beautiful Book Of Bass, which hit stores on Dec. 4, after he "realized there wasn't a sort of definitive book about the bass guitar." "I felt the bass guitar was not only under-represented in terms of books, but the beauty of some of these instruments has never been properly captured. So that's when the idea of the book sort of came to me... as not only a rationalizing for why I collect all these basses but also perhaps a useful reference book for people looking to find a particular bass," he said. Lee documents the history and characteristics of his basses, from mainstream Fenders, Gibsons and Rickenbackers to more obscure and lesser-known brands that pop up in his collection. Lee says the best part for him was interviewing other famous bass players and collectors, including the Rolling Stones' Bill Wyman, Metallica's Robert Trujillo, U2's Adam Clayton, Primus' Les Claypool and Wilco's Jeff Tweedy, among others. "Using this idea of the book as a calling card and some of those conversations became my favorite moments in the making of this book," Lee says. Lee adds that after he finishes promoting the book he'll "figure out what my next step is going to be... I do miss playing, and I miss playing with my bandmates." However he adds a Rush reunion is "highly unlikely." "Neil [Pert] has retired and has no interest to play anymore. Alex [Lifeson] and I... it's possible. We'll see. I'm sure something else will come along for me to do." - Billboard, 12/14/18...... Oscar and Grammy-winning songwriter Paul Williams, who created original music for the Jim Henson holiday special Emmet Otter's Jug Band Christmas, says he still doesn't know why Henson chose him to provide the songs for the Emmet Otter character, "because it certainly wasn't typical of what I was doing at that time." "I think between writing [Three Dog Night's 1971 hit] "An Old Fashioned Love Song" -- which I know he loved -- and the humorous appearances I was making across TV at that time, he just connected me with the project," Williams says. "He gave me the opportunity, and it was the beginning of a lifelong friendship," he added. The classic special, which has been almost forgotten by the public at large, has become a word-of-mouth Christmas tradition that continues to grow in popularity each year, and was beamed into U.S. theaters for the first time on Dec. 16. A companion Jim Henson's Emmet Otter's Jug-Band Christmas CD finally saw its first proper release in any format this past November, including a limited vinyl pressing for Record Store Day that sold out nationally within two days, and was the top seller at Amoeba Music in Hollywood. - Billboard, 12/15/18...... Roger Waters' two shows at Estadio Unico Ciudad de la Plata in Buenos Aires, Argentina, on Nov. 6 and 10 earned the former Pink Floyd member $5.3 million and sold 80,693 tickets, giving him the top spot on the latest Billboard Boxscore tally. Combined with earlier reports from Brazil that hit the Nov. 10 Boxscore chart, the South American leg of Waters' "Us + Them" tour has grossed $29.6 million across 10 shows, with Waters playing to 416,759 fans. Waters began the trek on May 26, 2017, at Kansas City's Sprint Center and played throughout North America for much of that year, ultimately raking in $92.7 million. Since then, he has traveled throughout Oceania and Europe before arriving in Sao Paolo in October. With the tour's final reports still to be submitted, the tour has grossed $142.6 million, globally. Also making the top 10 in the new tally were concerts by '70s artists Elton John (No. 3), David Byrne (No. 5), Def Leppard (No. 7), and Bob Seger and the Silver Bullet Band (No. 8). - Billboard, 12/14/18......
José Feliciano, whose "Feliz Navidad" happens to be the world's best-loved bilingual Christmas song, performed the tune and other seasonal favorites in Rome, Italy on Dec. 15 during The Vatican's annual holiday concert. The charity concert was filmed for a Christmas Day broadcast. Feliciano will also travel to Austria to perform at The Vienna Boys' Choir's Christmas celebrations on Dec. 20 and 21. On Christmas Eve, Feliciano will make his annual appearance at the Church of the Assumption in Westport, Conn., the latino singer-songwriter's home town. "Feliz Navidad" is a perennial favorite on the pop charts, and is currently No. 3 on Billbaord's Latin Streaming Songs chart, and No. 12 on the Holiday Chart. - BIllboard, 12/14/18...... A tour van owned by former Wizzard frontman and ELO co-founder Roy Wood has been returned to Wood after it was stolen during a ram-raid on a warehouse in Leeds, UK on Dec. 12. The robbery forced Wood, who is currently touring with his Roy Wood Rock 'n' Roll Band, to cancel the band's scheduled show in Hull on Dec. 13, which they now hope to reschedule. They had feared that "about £100,000 of gear, with PA equipment, three or four guitars, and Marshall amps" had gone for good as a result of the robbery, however the van -- with all of the equipment inside -- was discovered by West Yorkshire Police in East Ardsley on Dec. 13. Wood and his band are set to conclude their latest tour with a live show in Sheffield on Dec. 20. The "Rockmas" gigs take place around the time that the Wood-penned festive hit, "I Wish It Could Be Christmas Everyday," enjoys its annual surge in popularity. - New Musical Express, 12/14/18...... The Grateful Dead spinoff band Phil Lesh and Friends will be among the headliners for the four-day Peach Music Festival, set for July 25-28, 2019 at Montage Mountain in Scranton, Pa. Lesh and his band and Trey Anastasio Band will each play two sets, while String Cheese Incident will play three. Among the 50 other acts also performing will be the Allman Betts Band (featuring Devon Allman, Duane Betts and Berry Oakley, Jr.), Blues Traveler, Stephen Marley and Joe Russo's Almost Dead. - Billboard, 12/14/18...... Bob Dylan and Neil Young have announced a second co-headlining show together, this one in Ireland, after Young previously announced that he will go ahead with his co-headlining Hyde Park show in London on July 12 with Dylan, with Barclays Bank no longer as a sponsor. Dylan and Young will also now team up at Kilkenny's Nowlan Park in Ireland on July 14. - NME, 12/13/18...... Elvis Presley Enterprises and concert promoter Live Nation have announced a partnership to bring concerts to Elvis Presley's Graceland mansion in Memphis, Tenn. The concerts will be held at the 2,000-capacity Graceland Soundstage, which is located at the Elvis Presley's Memphis entertainment complex, and the 464-capacity theater inside the Guest House at Graceland Hotel. Per the partnership, the two entities plan to host 50-75 shows in 2019 with more in 2020. The first slate of performers, who are expected to range from legacy acts to up and comers, are expected to be announced in the coming weeks. According to EPE, 600,000 people already travel annually to the former home of Elvis Presley. While most bookings in the past at Graceland were Elvis-centric, Live Nation plans to expand the destinations in both number and scope. - Billboard, 12/13/18...... German electronic pop pioneers Kraftwerk have gained leverage in an epic European copyright battle after an Advocate General of the European Court of Justice ruled on Dec. 12 that even limited sampling of a recording can constitute copyright infringement. The case involves a two-second sample from "Metall auf Metall," which the producers Moses Pelham and Martin Haas used as a continuous background loop in the 1997 song "Nur Mir." Advocate General opinions are not binding, but they're watched closely, since they often predict the way the high court of Europe will decide cases. The European Court of Justice generally issues rulings several weeks after the Advocate General issues an opinion. Whatever the court's decision, it will not resolve the dispute between Kraftwerk and the producers of "Nur Mir" -- just clarify the questions of law at the heart of the case. - Billboard, 12/13/18......

Carlos Santana revealed on social media on on Dec. 17 that he will be offering online guitar lessons through MasterClass.com, sharing his best tips and anecdotes throughout his 53-year career ."My intentions, motives, and purpose, with this online class, are to help ignite a new wave of creative spirit around the world and inspire you to create music and carry yourself on and off stage the same way we try to navigate life -- with passion and joy," the 71-year-old guitarist says in a video announcement posted to Facebook. "In the class, you will learn about the influences, as well as the musical and spiritual moments in my life that have shaped my playing, songs, and heart throughout my career," he adds. The program, which costs $180 per year and is available on mobile or desktop, includes 13 lessons with exclusive access to videos, materials. Meanwhile, the Grammy-winning guitarist has announced he'll release an EP titled Mona Lisa on Jan. 25, before releasing a full album later in 2019 produced by Rick Rubin. Santana says Mona Lisa is a three-part suite that was inspired by a visit to see the actual Mona Lisa painting at the Louvre in Paris. The EP opener "Do You Remember Me," which was produced by Rubin, is an elegant tone poem that incorporates some of the onstage improvisations Santana has made a part of his live performances of the Supernatural hit "Smooth." "In Search of Mona Lisa" -- produced by Narada Michael Walden -- is more upbeat and "more radio friendly, along with Bo Diddley," according to Santana. Jazz bass legend Ron Carter guests on "Besame Mucho" as well. The full album, meanwhile, will be out "between spring and summer," according to Santana, the product of 10 days in the studio with Rubin during which he and his band recorded 49 songs. Santana adds that he may consider playing the Supernatural album in its entirety at some point, but the one point of nostalgia he is focused on is his legendary appearance at the original 1969 Woodstock festival. "We've talked to (Woodstock co-founder) Michael Lang, but we don't know if he has secured a place," Santana says. "If they invite me, I'm in." In the meantime he's booked his own show at the Bethel Woods Center for the Arts on the site of the original festival. - Billboard, 12/17/18...... In an interview with The Hollywood Reporter to commemorate the 40th anniversary of the classic 1978 film Superman, original producer Ilya Salkind revealed that late heavyweight boxing legend Muhammad Ali was "this close" to portraying the iconic superhero in the film. "One of the conditions with DC Comics was I had to make a list of actors to play Superman that they had to approve," Salkind said. "I had a made a list ... that was absolutely hilarious because they had approved people like Cassius Clay [later known as Muhammad Ali] then, they had approved Al Pacino, they had approved Dustin Hoffman," he continued. "They had approved them, they could play Superman." Although Christopher Reeve was eventually chosen for the role, Ali did end up appearing in a collector's item comic book released by DC the same year entitled Superman vs. Muhammad Ali. - The Hollywood Reporter, 12/16/18......
Cher announced on her Twitter feed on Dec. 12 that she will be penning her memoir for a "book due out in the first part of 2020." As if that weren't enough, the iconic diva also added that a Cher biopic will follow the book's release. "Writing Life Story--Book Due Out First Part Of 2020--Bio Pic To Follow," she posted. Cher previously released a book called The First Time, a collection of essays that recounted major first-time events in her life, in 1998. In related news, Cher and her late husband Sonny Bono's famed Owlwood Estate in Los Angeles has significantly dropped its price after being on the market for over a year. The 10-bathroom, 9-bedroom, 12,000 square foot Italian Renaissance home can now be scooped up for $115 million, a bargain compared to its original asking price of $180 million. The estate, designed by renowned architect Robert D. Farquhar in the 1930s, was originally built for the ex-wife of Arthur Letts Jr. -- the first owner of Hugh Hefner's Playboy Mansion. Since then, it's been passed around by actor Tony Curtis, and 20th Century Fox co-founder Joseph Schenck, a Superior Oil founder and the founder of the Hotel Bel-Air. - Billboard/TheBlast.com, 12/12/18...... Joe Osborn, a legendary bass player for the L.A. studio supergroup of session players known as the Wrecking Crew, died on Dec. 15 after a long battle with pancreatic cancer. He was 81. Mr. Osborn played a a string of indelible hits in the 1960s and 1970s, including Simon & Garfunkel's "Bridge Over Troubled Water," the Mamas & the Papas' "California Dreamin'," America's "Ventura Highway," the Carpenters' "Close to You" and The Partridge Family's "I Think I Love You." He also played on dozens of albums by country stars such as Kenny Rogers, Merle Haggard and Reba McEntire, among many others, and is also credited with being the first person to record a teenage Karen and Richard Carpenter, when he tracked the soon-to-be pop superstars on his home four-track deck in his studio. Born in Mound, La., on Aug. 23, 1937, Mr. Osborn switched from electric guitar to bass early in his career, joining up with Ricky Nelson's band in 1960 for a four-year stint that led to steady session work in his adopted hometown of Los Angeles. In 1974, he moved back to his southern roots, setting up in Nashville, where he played on albums by Hank Williams Jr., Chet Atkins and Mel Tillis. His final release was the just-released Carpenters With The Royal Philharmonic Orchestra, which paired his classic playing and the Carpenters' original vocals with new orchestral arrangements by Richard Carpenter. - Billboard, 12/17/18......
Cable news channel CNN has announced it will premiere Love, Gilda, a documentary of influential Saturday Night Live cast member Gilda Radner, on Jan. 1, 2019 at 9:00 P.M. EST. Radner played a pivotal role in shaping SNL, forever changing the course of comedy, and the special explores the dramatic story of the legendary comedian. CNN, 12/7/18...... Jazz singer Nancy Wilson, the Grammy-winning "song stylist" and torch singer whose polished pop-jazz vocals made her a platinum artist and top concert performer, died on Dec. 13 in Pioneertown, Calif., near Joshua Tree National Park. She was 81. Influenced by Dinah Washington, Nat "King" Cole and other stars, Ms. Wilson covered everything from jazz standards to "Little Green Apples" and in the 1960s alone released eight albums that reached the top 20 on Billboard's pop charts. In the 1970s and after, Ms. Wilson continued to record regularly and perform worldwide, at home in nightclubs, concert halls and open-air settings, singing at jazz festivals from Newport to Tokyo. She officially stopped touring with a show at Ohio University in Sept. 2011. In accordance with Ms. Wilson's wishes, there will be no funeral service, a family statement said. A celebration of her life will be held most likely in February, the month of her birth. - AP, 12/14/18...... Oscar-nominated actress Sondra Locke, best known for the six films she made with Clint Eastwood in the late 1970s and early 1980s, including The Outlaw Josey Wales, Every Which Way But Loose and Sudden Impact, died on Nov. 3 at her home in Los Angeles of cardiac arrest stemming from breast and bone cancer, it was formally announced on Dec. 13. She was 74. Locke, who had a 13-year romantic relationship with Eastwood, was nominated for an Academy Award for best supporting actress for 1968's The Heart is a Lonely Hunter, her first film. Although her death was promptly reported to authorities, it was not publicized until a RadarOnline.com story on Dec. 13, for reasons that have yet to come to light. - The Daily Mail UK, 12/13/18.
Friday, December 14, 2018

On Dec. 13 the Rock and Roll Hall of Fame revealed seven acts who will be inducted into the Cleveland-based hall and museum next spring, including first-time nominees Def Leppard, Roxy Music and Stevie Nicks, who is already inducted as a member of Fleetwood Mac, as a solo artist. With her solo induction, Nicks becomes the first female artist to be voted into the RRHOF on two occasions. "I have a lot to say about this, but I will save those words for later," Nicks said in a statement. "For now I will just say, I have been in a band since 1968. To be recognized for my solo work makes me take a deep breath and smile. It's a glorious feeling." Also slated for induction are The Zombies (who were previously nominated three times) Janet Jackson (who has been up for induction twice before), The Cure and Radiohead (each nominated once before). The induction of The Cure and Def Leppard seems to signal a bit of shift in voters' tastes, as both bands had been eligible for induction for over a decade and signals the Rock Hall, which is comprised of 1,000 artists, historians, and industry luminaries, is starting to seriously consider a number of bands whose late '70s/'80s heydays had been previously undervalued (the 2018 induction of Bon Jovi and The Cars seems to trend toward this as well). Roxy Music's induction is perhaps the biggest surprise, but undoubtedly a welcome one considering the art-rockers were responsible for several classic albums during the '70s. As for the fan votes, which is also considered by the Rock Hall, four of the five artists who topped that tally are getting inducted: Def Leppard, Stevie Nicks, The Zombies and The Cure. The seven acts who were also up for induction in 2019 but passed over include Devo, John Prine, Kraftwerk, LL Cool J, MC5, Rage Against the Machine, Todd Rundgren and Rufus & Chaka Kahn. The 34th Annual Rock & Roll Hall of Fame Induction Ceremony will take place on March 29, 2019 at Barclays Center in Brooklyn, N.Y. Tickets will go on sale in January. The ceremony will have its edited broadcast premiere on HBO in the spring, with a radio broadcast on SiriusXM. - Billboard/avclub.com, 12/13/18.
Thursday, December 13, 2018
Elton John has released a live cover of American singer/songwriter Khalid's 2017 single "Young Dumb & Broke" as part of the popular Spotify Singles series on Spotify.com. "I discovered Khalid's music a few years ago, and have been a fan ever since," John said in a statement. "We finally met when I played his home town of El Paso last year. It's a thrill to be a small part of any new artists' journey, and it's been wonderful to see his star continue to rise and rise. 'Young Dumb & Broke' is a fabulous song, one of my favorites and I'm really pleased that he liked my cover enough to contribute vocals." Elton has also re-released a live version of his huge 1974 hit, "Bennie and the Jets," which like "Young Dumb & Broke" was recorded live at The Colosseum at Caesars Palace in Las Vegas. - Billboard, 12/12/18......
Former Fleetwood Mac singer/guitarist Lindsey Buckingham revealed that he's settled his lawsuit with his former band during an interview with Anthony Mason on CBS This Morning on Dec. 8. In his first interview since he was fired from the band before it launched a run of concerts in North America this summer, Buckingham said the firing cost him millions of dollars in lost earnings. Though he did not disclose terms of the settlement agreement, Buckingham noted, "We've all signed off on something.... I'm happy enough with it." Buckingham, who was replaced in Fleetwood Mac's touring band by Mike Campbell of Tom Petty and the Heartbreakers and Neil Finn of Crowded House, launched his civil suit in October, claiming band members Mick Fleetwood, Stevie Nicks, Christine McVie and John McVie sacked him without just cause. Buckingham claimed he was informed just five days after their performance at the 2018 MusiCares event in January that the group would be hitting the road without him, which he says caused him to miss out on upwards of $14 million in earnings. His suit refuted the band's claim that he was fired from the band due to his "refusal to tour in 2018 and focus on his solo career." Buckingham singled out Stevie Nicks for causing his departure from the band, maybe because she thought he "smirked" during a speech she gave on stage, or maybe because he requested to push back the tour by several months. "It appeared to me that she was looking for something to hang on me, in order to instigate some kind of coup," he told Mason. At the time, Fleetwood Mac disputed Buckingham's claims and said it "looks forward to their day in court." During his CBS interview, Buckingham also said there's little chance he could reunite with Fleetwood Mac, which he and Nicks first joined in 1975, when asked if a reunion could happen. "I'm pretty much figuring that I won't," he said. - Billboard, 12/10/18...... Neil Young has scored a victory in his fight to drop Barclays bank from sponsoring his upcoming British Summer Time festival due to its, according to Young, funding projects that have "accelerated climate change." "I believe in science. I worry about the climate crisis and am deeply concerned about its massive global ramifications," Young posted on his Neil Young Archives website of his opposition to the affiliation with the bank and its credit card division Barclayscard. Young claims that the concert set for July 12 in London was announced without his knowledge, and on Dec. 12 concert promoter AEG announced that Barclays would not be sponsoring Young's upcoming concert with Bob Dylan and that the event would no longer be part of the British Summer Time series. "Neil Young has made the decision to move away from the Barclaycard presents British Summer Time concert series. Neil Young and Bob Dylan will play a stand-alone concert in Hyde Park on the same date, 12th July. All tickets will remain valid. The Barclaycard presents British Summer Time concert series remains unaffected and will continue as normal with more headliners to be announced in early 2019," a statement from AEG reads. On Dec. 11, Young posted that he was "happy to announce that the Hyde park show will proceed without Barclays as a sponsor." "We are overjoyed, so happy to be playing the show!" says Young, who played the festival series in 2014 with his band Crazy Horse and didn't raise any objections to the sponsorship at the time. Barclaycard announced its concerts with Robbie Williams, Florence + The Machine and The National will not be affected. Young has a personal stake in his decision -- he and wife Daryl Hannah lost their Malibu home in the recent Woolsey wildfire in Malibu. Barclays was listed as top financier of oil drilling and fracking in a 2018 report by the non-profit group Banking on Climate Change, receiving a "D+" rating. - Billboard, 12/12/18......
In a new interview with Rolling Stone, Keith Richards has revealed that he has cut back drastically on his drinking, admitting that "it was time to quit." Richards, who will turn 75 on Dec. 18, says that he's been curbing his drinking for "about a year now" revealing that he "pulled the plug on it... I got fed up with it." While the guitarist conceded that still has "a glass of wine occasionally, and a beer," he said that now was the right time to make the change: "It was time to quit. Just like all the other stuff." Asked if it had been an adjustment to his lifestyle, he quipped: "You can call it that, yeah. But I don't notice any difference really -- except for I don't drink. I wasn't feeling [right]. I've done it. I didn't want that anymore." Richards' bandmate Ronnie Wood, who was also sitting in on the interview, said that he'd noticed changes in Richards since he cut back on his drinking. "He's a pleasure to work with. Much more mellow, Wood observed. "He's open to more ideas, whereas before I'd kind of grit my teeth and go, 'He's gonna give me some shit for saying this.' Now, he'll say, 'That's cool, man.'" Richards and Wood gave the interview ahead of the Stones' upcoming North American leg of its 2019 "No Filter" tour, which kicks off in Miami in April. - New Musical Express, 12/12/18...... Universal Music Group announced on Dec. 10 that Queen iconic 1975 song "Bohemian Rhapsody" is "officially the most-streamed track from the 20th century, achieving more than 1.6 billion global streams." "Bohemian Rhapsody" is also the most-streamed Classic Rock track of all time, edging out Nirvana's "Smells Like Teen Spirit," Guns N' Roses' "Sweet Child O'Mine" and "November Rain" and a-ha's "Take on Me" in both categories. Queen guitarist and founding member Brian May responded to the announcement in a statement: "So the River of Rock Music has metamorphosed into streams! Very happy that our music is still flowing to the max!" Since its release in 1975 as the penultimate track on the album A Night at the Opera, "Bohemian Rhapsody" has proven a resilient hit. On May 9, 1992, it peaked at No. 2 on the Billboard Hot 100 chart, more than 16 years after its original release, thanks to the success of the movie Wayne's World and its head-banging sequence to the song. In 2004, "Bohemian Rhapsody" was inducted into the Grammy Hall of Fame. In November, following the release of the Queen biopic Bohemian Rhapsody, the song re-entered the Hot 100 at No. 33, marking its third appearance on the chart. It also landed at No. 41 on the Streaming Songs chart with a 77 percent surge to 13.3 million U.S. streams on the chart dated Nov. 17. UMG exec Lucian Grainge described "Bohemian Rhapsody" as "one the greatest songs by one of the greatest bands in history" and "we are so proud to represent Queen and are thrilled to see the song still inspiring new fans around the world more than four decades after its release." - Billboard, 12/10/18......
Stevie Wonder held his annual House Full Of Toys Benefit Concert at Staples Center on Dec. 9, 2018 in Los Angeles. In addition to the Motown legend, fans were gifted with performances by special guests including Ella Mai, Anderson .Paak, Sheila E., PJ Morton and Leon Bridges. In keeping with the tradition of donating unwrapped toys and gifts on behalf of children, people with disabilities and families in need, concertgoers also aided another good cause -- supporting families who suffered losses in the catastrophic fires in Northern and Southern California, the firefighters who saved lives and homes, and first responders. "This has been a crazy year, as we all know," Wonder declared at the show's outset before he and daughter Aisha Morris broke into a rollicking rendition of his holiday song "What Christmas Means to Me." Afterward, Wonder thanked the concert's team of sponsors, including Bank of America, Bank of the West and Salesforce, the latter of which donated $1 million to the We Are You Foundation. - Billboard, 12/10/18...... Some of the biggest names in the 1970's punk movement will be featuring in an upcoming docuseries on the Epix channel next year called Punk. The docuseries will focus on the music, art, fashion and overall misfit culture that defined the punk movement, and also include original interviews with America's punk pioneers and the U.K.'s most notorious bands, rare photos, archival film and videos, as well as a soundtrack of punk hits and misses. Iggy Pop, Johnny Rotten (Sex Pistols), Marky Ramone (Ramones), Debbie Harry and Chris Stein (Blondie), Duff McKagan (Guns N' Roses) and more are among the prominent artists featured in Punk, which will premiere on the channel starting Mar. 11 at 10:00 p.m. EST. - Billboard, 12/10/18...... The estate of Prince and Legacy Recordings announced on Dec. 10 that the first three albums in a planned roll-out of Prince catalog material will be released on CD and, for the first time, vinyl, on Feb. 8, 2019. The albums slated for physical release are part of a trilogy from the early 2000s, including the Grammy-nominated Musicology (2004), 3121 (2006) and Planet Earth (2007). According to a statement announcing the re-issues, the vinyl versions will be pressed on collectable, limited-edition purple vinyl, with new exclusive merchandise tied to each album on sale in the official Prince store website. - Billboard, 12/10/18...... The celebrity gossip website TheBlast.com is reporting that Gene Simmons of Kiss is being sued for claims of "sexual battery." According to legal documents obtained by The Blast, the unnamed woman is alleging that the singer-bassist "forcefully placed his hand on her vagina" during the opening of Simmons' "Rock & Brews" restaurant in 2016. The women who has made the allegations was working as a dishwasher in the restaurant two years ago when Simmons is alleged to have touched the claimant. The woman claims that she didn't know who Simmons was but was asked to appear in a photo with him at which point she alleges: "he reached over and forcefully placed his hand on her vagina, completely covering it." Simmons has yet to make any official comment on the allegations. In 2017, Simmons was sued for sexual battery by another woman who alleged that the star made "unwanted, unwarranted sexual advances" during an interview. In July, he reportedly settled the case for an undisclosed amount of money. Meanwhile, Kiss previously announced they are bringing their 45-year career to a close with their "End Of The Road" farewell tour. The world tour, expected to last three years, will begin in January 2019. - New Musical Express, 12/7/18......
After the classic Christmas song "Baby It's Cold Outside" was banned from an increasing number of US radio stations in November after listeners complained that it was inappropriate in the age of #MeToo, several versions of the song have surged in sales and streaming and continued to draw airplay in the latest tracking week, according to Nielsen Music. At the end of November, Adult Contemporary chart reporter WDOK drew attention for its announcement to ban the song. "I gotta be honest, I didn't understand why the lyrics were so bad...until I read them," WDOK air talent Glenn Anderson told Cleveland.com. "I do realize that when the song was written in 1944 [by Frank Loesser], it was a different time, but now while reading it, it seems very manipulative and wrong. The world we live in is extra sensitive now, and people get easily offended, but in a world where #MeToo has finally given women the voice they deserve, the song has no place." On Billboard's Holiday Digital Song Sales chart dated Dec. 15, three interpretations of "Baby" appear, the most of any title, and they make the survey's three largest gains, respectively -- Dean Martin's version, recorded in 1959; Idina Menzel's 2014 version with Michael Bublé; and Leon Redbone and Zooey Deschanel's 2003 duet, from the Elf soundtrack. However programmers still playing "Baby" maintain that the song remains a seasonal fit. "We love it here. I have not had any listener complaints," says Emily Boldon, program director of WWLI Providence, R.I., which has played multiple versions of the song, led by Menzel and Bublé's (18 spins). Interviewed on the morning news show FOX & Friends on Dec. 10, Dean Martin's daughter Deana Martin said: "I know my dad would be going insane right now. He would say, 'What's the matter with you? Get over it. It's just a fun song.' Because he was so sweet." The ban was also at odds with many other listeners, who strongly disagreed with the decision in a Facebook poll. - Billboard, 12/11/18.
Saturday, December 8, 2018
The new Aretha Franklin concert film Amazing Grace has been picked up by the American film production and distribution company NEON in time for the film to qualify for the 2018 Oscars. Amazing Grace, which tracks the Queen of Soul's return to gospel music in 1972 with the choir at the New Bethel Baptist Church in Watts, Calif., went unreleased for over three decades as it was tied up in legal issues. NEON is planning an early 2019 theatrical release of the film following its Oscar-qualifying run in NY and LA before the end of the year. Amazing Grace premiered at the DOC NYC festival in November, three months after Franklin died after a battle with pancreatic cancer. - The Hollywood Reporter, 12/7/18...... Diana Ross will be among the performers on NBC's upcoming New Year's Eve special for 2019. NBC's New Year's Eve will air Dec. 31 from 10-11 p.m. ET/PT from Times Square in NYC, then break for local news and return for the countdown from 11:30p.m.-12:20 a.m. Kelly Clarkson, Andy Grammer, John Legend and Blake Shelton will also be performing in New York, while Keith Urban and Brett Young will also perform via a live telecast from Nashville. - Billboard, 12/7/18......
Steve Miller is joining forces with country star Marty Stuart and his band for a pair of "Music From Appalachia" shows at Lincoln Center's Rose Theater in New York City on Dec. 7 and 8. The second show is being streamed on the "Jazz at Lincoln Center" Facebook page, and Miller promises it will shed a different insight on his exploration of the blues roots of jazz than his previous explorations into jazz greats Miles Davis, T-Bone Walker and the "blues triangle" of the Mississippi Delta, Chicago and Texas. "All the basic blues really came over from Africa with the slaves and was developed primarily in the Mississippi Delta," Miller says. "The Appalachian blues is kind of interesting because it's mountain music, and it was more integrated than the Delta blues was at the beginning because of coal mining and timber," he added. Miller and his Steve Miller Band will continue his collaboration with Marty Stuart and his band the Superlatives in the summer of 2019 as they tour the US together. "I'm thrilled because I'll be taking mandolin lessons every day," Miller says with a laugh. "Marty and his guys are going to come out and travel with us all over and country and I'm going to expose him to my audience. They've already come up to me and said, 'Oh, man, come on, we wanna do "Jet Airliner"! Let's do "Going to the Country."' It's just going to be a great time." After that tour, Miller says he's planning on laying low for a couple of years as he works on his next album, which he plans to release in 2021. - Billboard, 12/6/18...... Bruce Springsteen knocked down internet rumors that he's planning a 2019 tour with his E Street Band on Dec. 4 with a post on Twitter. "Just a note to quell some of the rumors over here on E Street. While we hope to be back with you soon, the E Street Band won't be touring in 2019," he posted. The Boss continued: "Before I go back to my day job, the year will be consumed with a break after our Broadway run and various recording projects I've been working on. We do hope to see you soon, and until then, we have some mighty E Streeters out there regularly performing with their own projects who'd love and deserve your support." In an interview with London's Sunday Times, the musician said he will be going "back to my day job" after performing on Broadway since 2017 but without further elaboration, which led fans to believe a tour was coming sooner than expected. Meanwhile, Springsteen's "Springsteen On Broadway" special will debut worldwide on Netflix on Dec. 16, the streaming service has announced. The film, which follows the structure and sequence of the Broadway show, includes the full length of Springsteen's theatrical creation interspersed with his songs played on piano and acoustic guitar. A soundtrack CD of the complete performance will drop on Dec. 14, with the performance also available on vinyl and digital download. - Billboard, 12/6/18......
On Dec. 3, 1968, NBC aired Elvis Presley famous "'68 Comeback Special" which relaunched the King of Rock 'n Roll's music career. Now the network is planning to mark the special's 50th anniversary with a 50th Anniversary of the Elvis Comeback Special on Feb. 17 with several prominent artists re-creating Elvis' 1968 performance that propelled him back into live performing after years of absence. In addition to musical performances, the two-hour special will also show exclusive footage of Presley and interviews from those involved in the special, including his late wife Priscilla Presley and director Steve Binder. The full lineup of musicians is set to be announced early next year. The new special, set for Feb. 17 from 9:00 PM EST to 11:00 PM EST, will be hosted by The Voice's Blake Shelton, and the full lineup of musicians is set to be announced early in 2019. A 7-disc deluxe reissue of the "'68 Comeback Special" was also recently released by RCA/Legacy Recordings. In other Elvis news, the central German town of Friedberg near Frankfurt, where Presley was stationed as a U.S. soldier in the late 1950s, has installed three pedestrian crossing lights with images of Elvis to honor the American rock icon. The lights show an image of the singer striking a pose at a microphone and the green depicts his trademarked hip swivel dance. They went online in early December in the town of Friedberg, where Elvis, who died in 1977, was stationed at the U.S. Army's Ray Barracks from October 1958 to March 1960. He lived in nearby Bad Nauheim. - Billboard/AP, 12/3/18...... Paul McCartney, who recently headlined a successful Austin City Limits show in October, has announced four additional U.S. stadium dates for his 2019 "Freshen Up" tour. The four new dates include McCartney's first-ever appearances at Lambeau Field in Green Bay, Wisc., on June 8 and Globe Life Park in Arlington, Tex., on June 14. On June 22 and July 13, respectively, McCartney will return to Petco Park in San Diego and Dodger Stadium in Los Angeles, both of which hosted McCartney performances to capacity crowds on his 2014 "Out There" tour. The four new dates bring his "Freshen Up" tour to a total of 12 shows. The tour will kick off on May 23 at Smoothie King Arena in New Orleans and hit South Carolina, Kentucky, Indiana and Illinois, before closing out with two shows in California. Sir Paul is touring behind his latest acclaimed LP, Egypt Station, which was released on Sept. 7 and became his first No. 1 album debut on the Billboard Hot 200 album chart in over 36 years. - Billboard, 12/4/18......
The opening night of the new Cher-based Broadway musical "The Cher Show" on Dec. 3 at the Neil Simon Theatre in New York featured a surprise performance from the star herself. Cher was in the audience as three actresses -- Stephanie J. Block, Teal Wicks and Micaela Diamond -- stepped into her shoes at different stages of her life for renditions of 35 hit songs by the famous diva. The production ended with a stage appearance and short performance of "If I Could Turn Back Time" from the real Cher, accompanied by Block. Attending the premiere were the likes of Tina Fey, Keegan-Michael Key, Bernadette Peters, Kim Kardashian and Kanye West. "The Cher Show" director Jason Moore said the singer provided direction for the musical "from the beginning," and that it was initially difficult to portray the life of someone who's still living. "We want to do her justice, and I think we have, but it's also been really fun because she gives us shortcuts," he said. "She's like, 'This is more me. This is what actually happened.' So we're telling the truth." - The Hollywood Reporter, 12/4/18...... In other Cher news, the singer was among the class of 2019 honorees at the prestigious Kennedy Center Honors in Washington, D.C. on Dec. 2. Among those honoring the 72-year-old iconic pop star were Cyndi Lauper with a show-stopping performance of "If I Could Turn Back Time," and a Lauper and Adam Lambert duet of the Sonny & Cher classic "I Got You, Babe." Lambert also put his stamp on "Believe," and got a standing ovation from Cher upon sustaining a high note. After the ceremony, Cher seemed genuinely honored to add this national honor to her treasure trove of awards. "Meryl [Streep] told me once, 'You do things for the art and if the award comes, it's a bonus,'" she said. But Cher added she never expected to win this particular award: "I never thought I was the right person to win this award, because I'm just a little bit out there. I'm the girl who rode the cannon." The event was taped and will air on CBS as a two-hour primetime special on Dec. 26. Cher will kick off her newest U.S. tour on Jan. 17, 2019, in Estero, Fla., and wrap on May 18, 2019, in Saint Paul, Minn. - Billboard, 12/3/18...... Elton John is among the big names in the running for this year's annual Christmas No. 1 single in the U.K. Bookies in the country are giving Sir Elton only a 15/2 chance of being this year's festive chart-topper however, for his performance of his first major hit "Your Song" which was used in a Christmas ad campaign for the UK retail chain John Lewis & Partners. Ariana Grande is currently the favourite, at 6/5, to land at the top spot on Dec. 22 with her latest single "Thank U, Next." - New Musical Express, 12/3/18...... Universal Pictures has picked up the rights to a number of classic Prince songs for a new original Prince-inspired movie. However, don't expect the fictional narrative to be a Prince biopic like the 1984 film Purple Rain. Instead, like the ABBA music that inspired the successful Mamma Mia! movie franchise, the studio is looking to develop an original film that uses Prince songs as signposts. The as yet untitled Prince project follows the 2016 death of the multi-instrumentalist and virtuosic performer, who sold more than 100 million records worldwide and earned eight Grammy Awards, six American Music Awards, a Golden Globe Award and an Academy Award for Purple Rain. - The Hollywood Reporter, 12/3/18......
Pete Shelley, the lead singer of the English punk rock band the Buzzcocks, died on Dec. 6 of a suspected heart attack in Estonia, where he was living at the time. He was 63. "It's with great sadness that we confirm the death of Pete Shelley, one of the UK's most influential and prolific songwriters and co-founder of the seminal original punk band," the Buzzcocks wrote on their official Twitter account. Former Sex Pistols guitarist Glen Matlock also shared sympathetic words about the late singer. "I am totally shocked and saddened to just hear of the untimely death of Pete Shelley," he wrote. "A superb songwriter, artist and a totally sweet hearted guy who was one of the very few originals of punk and even a one off within that. My deepest condolences to his family and friends." Best known for hits such as "Ever Fallen in Love (With Someone You Shouldn't've)?" and "Why Can't I Touch It," the Buzzcocks were formed in Bolton, England, by singer/songwriter/guitarist Shelley and singer/songwriter Howard Devoto, after the two met at the Bolton Institute of Technology and traveled to London to see a Sex Pistols gig. The Buzzcocks then released their debut album in 1976, and opened for the Sex Pistols in Manchester. The band went on to release their acclaimed U.S. debut, Singles Going Steady, in 1979 and record eight additional studio albums. Devoto left Buzzcocks in 1977, and Shelley became the frontman. Their most recent album, The Way, was released in 2014. - Billboard, 12/6/18...... Allan Bregman, a veteran booking agent and talent manager who worked with such acts as Stevie Wonder, Perry Como and Soupy Sales, died on Sept. 25 in La Quinta, Calif., his daughter, Jacqueline, announced on Dec. 4. In 1955, Mr. Bregman began handling guest appearances for NBC specials and shows hosted by Perry Como and Steve Allen. Two years later, he became the personal manager for Soupy Sales and negotiated the comedian's deal for his syndicated TV program. After coming to the West Coast, Bregman joined the Ashley-Famous talent agency, where he packaged variety shows for local and network syndication and represented the Stevie Wonder and Smokey Robinson & the Miracles. Starting in the mid-1970s, he worked for Marquee Enterprises, which owned and operated several theaters in the round, and the Nederlander Organization, booking such talent as Neil Diamond, Bette Midler, Johnny Mathis, Cher and Aerosmith and Broadway productions across 32 theaters in the U.S. and England. A memorial for Mr. Bergman will be held in 2019. - The Hollywood Reporter, 12/4/18.
Monday, December 3, 2018
The Heart spinoff group Roadcase Royale has announced three dates in southern California in early December. Featuring Heart's Nancy Wilson and former Prince's New Power Generation band member Liv Warfield, Roadcase Royale will play The Canyon in Agoura Hills on Dec. 6, The Canyon in Santa Clarita on Dec. 7, and the Irvine Bowl in Laguna Beach on Dec. 8. Roadcase Royale is touring behind its latest EP, First Things First. Ticket details can be found at Roadcaseroyale.com. - Miles High Productions, 11/29/18......
Todd Rundgren has announced he'll embark on a hybrid concert and book-signing tour around the globe in the spring of 2019 behind his upcoming new memoir, The Individualist: Digressions, Dreams & Dissertations, which hits stores on Dec. 21. Rundgren will launch the tour in Duisburg, Germany on Apr. 1, and play 15 cities around the world, combining shows with book events. He will dig deep into the first 40 years of his recording and producing, which is the period detailed in the memoir. "There's obviously not a whole lot of video for my very early days; I don't even recall that our family had, like, a movie camera or anything like that," he says. "There's photographs but not much in the way of movie images, so I guess we'll be Ken Burns-ing it a lot," referring to the famous documentarian. "But we have photos and stuff that have never been made public very much, so if I can find some of those rarities they'll make it into the show somehow," he adds. After shows in Hamburg, Amsterdam and London, Rundgren will return to North America for events in Atlanta, Washington, D.C., New York, Chicago, Toronto, Philadelphia, Cleveland, Los Angeles and San Francisco. Then he'll wrap the tour in Japan with shows in Tokyo and Osaka in late May. Rundgren says he's also gearing up to release audio and film recordings from this year's Utopia reunion tour, though no date has been set yet. The musician also recently received his first-ever Rock and Roll Hall of Fame nomination, though he says he's "never really taken the whole thing seriously" and doesn't want to "invest myself in it." - Billboard, 12/2/18...... In a new interview with the U.K.'s Sunday Times magazine, Bruce Springsteen revealed that he has several projects in the works for 2019, including a new solo album and touring plans with the E Street Band. "I'll get back to my day job," quipped the Boss, who will wrap his successful "Springsteen on Broadway" show at the end of the year. His upcoming album and the followup to 2014's High Hopes, he says, "for lack of a better word (will be) a singer-songwriter album... more of a solo record." Meanwhile, a film of his "Springsteen on Broadway" show will hit Netflix on Dec. 14. - Billboard, 12/2/18...... With her contribution to the Just Loud track "Soul Train," Blondie frontwoman Debbie Harry has charted her first appearance on Billboard Alternative Songs airplay chart since 1990, and her fourth overall. Harry previously reached the AS chart with the No. 2-peaking solo efforts "I Want That Man" (Nov. 1989) and "Liar, Liar," which peaked on the very first AS chart (Sept. 10, 1988) at No. 14. Blondie itself has never made the ranking, although it almost certainly would have had the chart existed during the band's late-'70s/early '80s prime. "Soul Train" debuted at No. 40 on the Dec. 1-dated tally. - Billboard, 11/29/18......
With the surprise success of the recent Queen biopic Bohemian Rhapsody, original band members Brian May and Roger Taylor have announced a 23-date North American summer tour in 2019 with their current frontman Adam Lambert. The tour kicks off July 10 at Rogers Arena in Vancouver, BC, visiting arenas in most major markets including The Forum in Los Angeles and Madison Square Garden in New York before wrapping on Aug. 23 in Charlotte, N.C. According to Adam Lambert, the band "has been designing a brand new visual spectacle that will reframe these iconic songs and we are excited to unveil it!" Queen and Lambert have now performed a total of over 180 concerts together since first hooking up in 2009. Meanwhile, the Bohemian Rhapsody movie has just crossed the $500 million mark in box office receipts around the world. The film has grossed $156.3 million in the U.S. and $341 million in international box office tickets, an impressive tally for any musical biopic and especially since the film divided critics and stirred up controversy, both for its depiction of original frontman Freddie Mercury's sexuality and for the sexual harassment allegations against director Bryan Singer. "The most important critics of all, the general public, gave the movie rave reviews and fans are going back for multiple repeat viewings," said Fox exec Andrew Cripps. - Billboard/Collider.com, 12/3/18...... Ringo Starr was honored with the George Harrison Humanitarian Award for his work with UNICEF at the 14th annual UNICEF Snowflake Ball 2018 on Nov. 27, 2018 in New York City. The award dates back to Starr's former bandmate George Harrison's first-of-its-kind benefit concert for Bangladesh in 1971. Harrison pulled together the event for the organization, rallying artists like Eric Clapton, Bob Dylan, Billy Preston and Leon Russell. As Harrison's widow Olivia Harrison, founder of the George Harrison Fund, recalled during her presentation to Ringo, her late husband didn't even have to reach out to Starr for help. "Ringo didn't wait to be asked, he called George and said 'I'm coming,'" she said while presenting the award to Starr. "We all know him as a musician, songwriter, recording artist -- but as a human being, he's so much more than that." Starr's acceptance speech stressed "peace and love," though he also expressed his confusion about the ongoing challenges facing children across the world. "So many of them are suffering right this minute, like those in Yemen, and yes, right at our borders right now," he said, adding that "for some reason, they won't just open that door. I don't understand it." He also called on the major democracies of the world to "step up for kids" in light of the current tensions at the U.S.-Mexico border. - Billboard, 11/29/18...... Stevie Wonder was among the performers during a Christmas special hosted by singer John Legend at his home that aired on NBC on Nov. 28. Wonder performed "What Christmas Means to Me" with his host and the house band, while a steady flow of celebs popping in to visit the Legend house, including Kim Kardashian West, Zach Galifianakis, and the co-hosts of The Voice. Wonder also debuted the music video for the catchy yuletide track "Have Yourself a Merry Little Christmas" with Esperanza Spalding, who is featured alongside Wonder on Legend's new album A Legendary Christmas. - Billboard, 11/29/18...... The Sundance Film Festival announced on Nov. 29 that films by such music acts as David Crosby (Crosby: Remember My Name, Leonard Cohen (Marianne & Leonard: Words of Love) and Miles Davis (Miles Davis: Birth of the Cool) will be among the 111 feature films screened at the annual festival in 2019. The annual festival is set to run from Jan. 24 to Feb. 3 in Park City, Utah. - AP, 11/28/18......
Rod Stewart performed during the iHeartRadio LIVE concert on Nov. 27, 2018 in Burbank, Calif., taking over the iHeartRadio Theater with songs from his latest release, Blood Red Roses, as well as classic gems from his deep catalog. The show got off to a rollicking start with two numbers from Blood Red Roses -- "Look in Her Eyes" and "Hole in My Heart" -- and included such sing-along fan faves as "You're in My Heart," "Some Guys Have All the Luck" and "Forever Young." Before the concert, Stewart told KOST L.A. morning show host Ellen K that "I truly love what I do." The show was also livestreamed on iHeartRadio's official YouTube channel and broadcast across the company's AC stations. Stewart recently wrapped up his latest residency engagement at Caesars Palace in Las Vegas. - Billboard, 11/28/18...... Actress Michele Carey, best known for her roles as Josephine "Joey" MacDonald in the 1966 film El Dorado and as Elvis Presley's leading lady in 1969's Live a Little, Love a Little, died on Nov. 21. She was 75. Carey originally enjoyed success as a model, but was more interested in acting. Aided by her beauty and trademark long, wild hair, she soon caught the eye of Hollywood producers, and in 1964 made her first TV appearances. She had a small part in the kitsch classic How to Stuff a Wild Bikini (1965), and acted in her first major film, the 1966 Howard Hawks-produced and directed John Wayne Western El Dorado, with a memorable role as high-spirited troublemaker Josephine "Joey" MacDonald. Other film roles include The Sweet Ride (1968) and Dirty Dingus Magee (1970), and on television she appeared in guest-starring roles on episodes of The Man from U.N.C.L.E., Mission Impossible, It Takes a Thief, and three episodes of The Wild Wild West. Fading from view in the late 1970s, Carey staged a brief comeback in the mid-'80s in such films as In the Shadow of Kilimanjaro (1986). She was married to married businessman Fred G. Strebel from 1999 until his death in 2011. - Wikipedia.com, 12/3/18...... Gloria Katz, the Oscar-nominated screenwriter who partnered with her husband, Willard Huyck, on the scripts for the George Lucas classics American Graffiti and Star Wars, died on Nov. 25 at Cedars-Sinai Medical Center in Los Angeles after a long battle with ovarian cancer. She was 76. Katz and her husband also penned the screenplay for Steven Spielberg's Indiana Jones and the Temple of Doom (1984), Messiah of Evil (1973), French Postcards (1979), Best Defense (1984), Howard the Duck (1986) -- all directed by Huyck -- and Radioland Murders (1994). They shared an Oscar nomination with Lucas for their work on American Graffiti (1973). Born in Los Angeles on Oct. 25, 1942, Katz attended UC Berkeley as an English major. She went to UCLA to get her graduate degree in history but left with a masters in film. She married Huyck, who became friends with Lucas at USC, in 1969. - The Hollywood Reporter, 11/29/18......

Actor/singer/dancer Ken Berry, the star of such TV series as Mama's Family, Mayberry R.F.D. and F Troop, passed away at age 85 on Dec. 1 in Burbank, Calif. Born in Moline, Ill. on Nov. 3, 1933, Mr. Berry realized he wanted to be a dancer and singer at age 12 and won a local tap dance talent competition at age 15. He toured US Air Force bases in the U.S. and Europe for 15 months with The Horace Heidt Youth Opportunity Program, a popular touring group. After volunteering for the Army, he entered a post talent contest which he won, then headed to New York for his television debut on Arthur Godfrey's Talent Scouts show. After being spotted by Carol Burnett during a performance with The Billy Barnes Review in Los Angeles, Burnett convinced the producers of The Garry Moore Show, on which she was appearing, to sign Mr. Berry. Mr. Berry then became on of Burnett's most frequent guest stars on her The Carol Burnett Show. After appearing in a few of the final episodes of The Andy Griffith Show as widowed farmer Sam Jones, Mr. Berry took the lead role on the spin-off Mayberry R.F.D., which ran from 1968 until 1971 when it became a victim of CBS's "rural purge." In 1982, Mr. Berry appeared in the TV movie Eunice, which was based on The Carol Burnett Show sketch, "The Family." Mr. Berry originally played Phillip, Eunice's brother, in the special; however he went on to play Vinton, a different brother, on Mama's Family, which ran on NBC from 1983 to 1984 and in repeats until 1985. Mr. Berry also guest starred on numerous shows, including The Bob Newhart Show, The Julie Andrews Hour, The Sonny & Cher Comedy Hour, The Donny & Marie Show, Love Boat, Fantasy Island, CHiPs and The Golden Girls. Mr. Berry's bigscreen credits include Hellow Down There (1969), Herbie Rides Again (1974), Guardian of the Wilderness (1976) and The Cat From Outer Space (1978). Mr. Berry was also a spokesman in commercials for Kinney Shoes from the mid-1970s to the early 1980s, singing and dancing to the "Great American Shoe Store" jingle. Mr. Berry was married to Jackie Joseph, a Billy Barnes castmate, from 1960 to 1976. The couple adopted two children together, and his son John, who later became a co-founder of the Indie rock band Idaho, died in 2016 of brain cancer at the age of 51. - Wikipedia.com, 12/3/18...... Former president George H.W. Bush, the 41st president of the United States, died on Nov. 30. He was 94. Pres. Bush served as vice president to Ronald Reagan from 1981-1989, before becoming president, himself, from 1989-1993. He wed Barbara Pierce in 1945 and the two were married for 73 years, until her death in April. Their marriage was the longest of any American president and First Lady. Pres. Bush served in the U.S. Navy during World War II, enlisting on his 18th birthday after the bombing of Pearl Harbor and becoming the youngest aviator in the Navy at the time. He served until the end of the war. Pres. Bush returned stateside and moved his family to Texas, where he became a millionaire in the oil business. After founding his own company, he became involved in politics and won election in the House of Representatives. By 1971, he was appointed ambassador to the United Nations by Richard Nixon. In 1976, he was named director of the CIA. In 1980, Pres. Bush ran for president but lost to Reagan, but went on to become his vice president for two terms. He was elected president in 1988 and served one term in office from 1989-1993, losing to Democratic candidate Bill Clinton in the 1992 election. Two decades later, Pres. Bush's eldest son, George W. Bush, became president in 2000. Pres. Bush was named "Man of the Year" by Time magazine in 1990, was knighted by Queen Elizabeth II in 1993 and received the PGA Tour Lifetime Achievement Award in 2009. Pres. Bush is survived by his two siblings, five children and their spouses, his 17 grandchildren and eight great-grandchildren. - The Hollywood Reporter, 12/1/18.
Wednesday, November 28, 2018
Washington state congressman Rep. Adam Smith has introduced a bill in the U.S. House of Representatives to name a post office in the state after Jimi Hendrix. Bill H.R. 6628 aimes to designate the post office in Renton, Wash. "The James Marshall Jimi Hendrix Post Office Building." Located at 4301 Northeast 4th Street, the post office is on the same street where Jimi grew up, and close to the Greenwood Memorial Park where Hendrix is also buried. So far, the bill has won unanimous backing from the Washington representatives in Congress. - New Musical Express, 11/28/18...... Elton John was forced to cancel a Nov. 27 concert at the Amway Center in Orlando, Fla., due to an ear infeciton. The Amway Center posted the bad news its Twitter account but encouraged concertgoers to "hold onto your tickets," as the show will soon be rescheduled. The show was part of John's "Farewell Yellow Brick Road" three-year tour, which kicked off Sept. 8 in Allentown, Penn. Elton's Nov. 28 show in Tampa, Fla. at Amalie Arena has also been postponed. - Billboard, 11/27/18......
Foreigner has announced a new stage production based on its songs will have its world premiere in Toronto at The Ed Mirvish Theatre for a limited run of shows from Feb. 20 to 24. "Jukebox Hero, The Musical" is produced by Annerin Productions, a division of the Canadian-based Jeff Parry Promotions, who also has produced musicals around such acts as Pink Floyd, Frank Sinatra, The Band and the Beatles. Named after their 1981 hit about a boy who couldn't get into a sold-out rock concert, "Jukebox Hero, The Musical" will feature 16 songs, including "Cold As Ice," "Hot Blooded", "Waiting For A Girl Like You," "Dirty White Boy" and No. 1 global smash "I Want To Know What Love Is." The storyline follows "the closing of rust-belt town of Blaydon, Pennsylvania's biggest factory," according to a press release. "Confronted with a deluge of unemployment and instability, the community calls on Ryan, a local boy turned rock 'n' roll superstar, for help. Yet Ryan never left his roots on good terms, so must confront the ghosts of his past as well as a home he no longer recognises." The idea for a musical based on Foreigner's songs dates back to the 1980s, when founder, co-writer lead guitarist Mick Jones bumped into Diana Ross in an airport lounge, according to the release. Foreigner, whose original singer was Lou Gramm, has continued to tour with a revolving door of players; Kelly Hanson is the current lead singer. Earlier in November, all of the surviving original members joined the current line-up at Microsoft Theatre in Los Angeles to kick of four "Double Vision: Then and Now" shows. The latest lineup will continue touring in 2019. - Billboard, 11/28/18...... After recently announcing a new North American Rolling Stones tour for next year that's set to get underway in Miami on Apr. 20, Mick Jagger told the AP in a Nov. 27 interview that fans can expect "a good night out for all." "We did a kind of similar tour in Europe this summer, so it's got a lot of fun... It's pretty high energy and it's a good a show, I think. I'm into it," Jagger said. Jagger added that the new music he's writing is "going good." "I enjoy the writing process a lot. I mean, you always think the last thing you wrote is really wonderful and sometimes they're really not (laughs). But it's really fun doing it and it's really enjoyable doing new things," he said. Asked about his TV and documentary producing, the 75-year-old singer volunteered that he "just actually finished doing a cameo part in a movie which is kind of a twisted thriller, which is called The Burnt Orange Heresy." "I just finished doing that in Italy. I did a couple weeks on that, so it'll be out next year. It was only a small part, but fun to do," he said. Meanwhile, Jagger's bandmate and songwriting partner Keith Richard said in a new interview with Rolling Stone that he and Jagger are in the "early stages" of working on songs. "Mick and I got together for a few days a month or so ago in the studio, just playing around," Richard said. Richard added that he hasn't thought about a farewell tour yet: "It's what I do, man," he said on playing. "Give me 50,000 people and I feel right at home. The whole band does. As Ronnie [Wood] and I often say before we go on, 'Let's get onstage and get some peace and quiet.'" - AP/Rolling Stone, 11/27/18...... Stevie Wonder announced on Nov. 27 that he plans on helping victims, firefighters and first responders impacted by the recent catastrophic wildfires in California. Wonder is asking concertgoers who attend his annual House Full of Toys Benefit Concert on Dec. 9 at the Staples Center in Los Angeles to bring an unwrapped toy or other gift. "We have to do our best to raise money for those that have been so less fortunate, for those that have lost dreams, lost their homes," Wonder said. "I am very happy to do this again this year but very, very, very excited to do something to help those in a bigger sense the less fortunate." Wonder said his foundation House Full of Hope along with the Entertainment Industry Foundation will also help raise money for those affected by the wildfire. Nearly 90 people were killed in the massive wildfires as thousands have been displaced from their homes. The lineup for this year's charity benefit has not been announced. Last year's performers included Tony Bennett, Pharrell Williams and Andra Day. - AP, 11/28/18......
Bruce Springsteen is the subject of a cover story in the December 2018 issue of Esquire magazine, and the singer says that "I do feel that people feel under siege, and sometimes for reasons that I don't agree with and that are unfortunate. Like I say, whether it's the changing face of the nation or... I think those people legitimately feel under siege. Their way of life is somehow threatened... that's always been a part of the American story. It continues to be a part of it today." Springsteen invited the magazine backstage for the interview at The Walter Kerr Theater in New York, where he's in the midst of his "Springsteen on Broadway" run. Springsteen also spoke about Pres. Donald Trump, specifically, the rise of the alt-right and those "invested in denying the idea of a united America and an America for all." "[He] has no interest in uniting the country, really, and actually has an interest in doing the opposite and dividing us, which he does on an almost daily basis." he said. "So that's simply a crime against humanity, as far as I'm concerned. It's an awful, awful message to send out into the world if you're in that job and in that position. It's just an ugly, awful message." Still, the Boss says that he's hopeful "we'll survive Trump." "Let people view themselves as Americans first, that the basic founding principles of the country could be adhered to, whether it's equality or social justice. Let people give each other a chance," he said. "Springsteen on Broadway" is set to close its run on Dec. 15, and will hit Netflix in the form of a special for the streaming network on Dec. 16. - Esquire, 11/27/18...... Class of 2019 Rock and Roll Hall of Fame nominees Def Leppard have released a new compilation, The Story So Far -- The Best of Def Leppard, featuring three fresh tracks. One of those is an official recording of the band's fan-favorite cover of Depeche Mode's "Personal Jesus (Rock On Remix)." Def Leppard recently wrapped the North American leg of their co-headlining tour with Class of 2017 RRHOF inductees Journey, which played to 1 million fans. - Billboard, 11/27/18...... ABBA launched an official Twitter account on Nov. 28, ahead of their recent announcement to release new music in 2019. Earlier in 2018, ABBA revealed that they would be unveiling two new tracks, marking their first release in 35 years. "I Still Have Faith In You" and another new song will be revealed on a BBC TV special in December, ahead of a "virtual" ABBA hologram tour in 2019. "We have Arrived to Twitter," their first post reads, playing on the title of their hit fourth 1977 album, Arrival. In October, ABBA's Bjorn Ulvaeus hinted that the band"s recent recording sessions could lead to "a new album, possibly." "Or four songs or something like that -- that"s possible," he continued, before repeating his insistence the band would not tour. "But for us to perform on stage that"s just not going to happen. That"s a definite." - NME, 11/28/18...... In a new interview from his home in Los Angeles, Birmingham, UK native Ozzy Osbourne revealed that he no longer follows British politics and doesn't really understand what the word "Brexit" means. "People keep going on at me about that -- is it a big deal over there? What will happen with it? Are people voting in or out, what's going on?," Ozzy said. "I don't read the newspapers and I don't really talk politics because I don't really know. I don't really understand Brexit," he added. The Black Sabbath singer also weighed in about the Kardashian klan. "I said to (wife) Sharon (Osbourne) the other day, 'What the f**k is the deal with these Kardashians? They don't sing, they don't act, they don't do anything,'" he said. "She told me, 'The trend now is that people want to be celebrities and make money for doing f**king nothing.'" Ozzy and his family were stars of their own reality series, The Osbournes, from 2002 until 2005, and the rocker was quick to compare the two shows. "When we did The Osbournes it was totally raw, there was no script," he said. "We just did what we did and had the camera rolling. Have a camera crew in your house for three years and you go a bit crazy!" - New Musical Express, 11/26/18......

Bob Dylan and Neil Young are set to co-headline next summer's British Summer Time music festival at Hyde Park in London on July 12. The iconic pair first shared a stage in 1976 at a farewell show for Dylan's backing band and have consistently supported each other's musical talents since. Dylan last toured the U.K. over the summer, while Young was part of the O2 fest in London in June 2016. The rest of this year's line up is yet to be announced. Tickets go on sale to the general public on Nov. 30. Meanwhile in other Bob Dylan news, the musician made an appearance on Jimmy Fallon's The Tonight Show on Nov. 24, however he never said a word. Instead, Dylan -- who rarely appears on chat shows -- joined Fallon for a pre-recorded clip that saw the pair enjoying some of the Dylan's new line of whiskey together while watching a private circus performance from the "Big Apple Circus." Dylan is promoting his new brand of whiskey, called Heaven's Door. The star filed a trademark for the term "bootleg whiskey" back in 2015, which caught the eye of liquor entrepreneur Marc Bushala and led to the new line being created. "Dylan has these qualities that actually work well for a whiskey," Bushala told The New York Times. "He has great authenticity. He is a quintessential American. He does things the way he wants to do them. I think these are good attributes for a super-premium whiskey as well." The label for the drink is silhouettes of wagon wheels and crows, and it retails at $50-$80 a bottle. - Billboard/New Musical Express, 11/27/18...... KISS has just added 25 new dates to its "End of the Road" farewell world tour, which are set to begin on Aug. 6, 2019 in Sunrise, Fla., and wrap on Sept. 16 in Oakland, Calif. Currently, KISS' "End of the Road" trek is scheduled to wrap in Australia on Nov. 26, 2019, but that could easily change, according to the rockers. Tickets for the second leg of the "End of the Road" farewell tour go on sale on Dec. 3. - Billboard, 11/26/18...... David Bowie's son Duncan Jones has shared a Twitter tribute to director Nicolas Roeg, who passed away on Nov. 24 at the age of 90 and directed Duncan's dad in his first major onscreen performance, 1976's The Man Who Fell to Earth. "Just heard another great storyteller, the inimitable Nicolas Roeg left us today," Duncan tweeted. "What an incredible body of work he's left us with! All my love to his family. Thank you for making so many brave choices, & giving this strange little lad in pajamas an ongoing love of filmmaking." Jones accompanied the post with a photo of him as a lad with his father and Roeg on set, along with his heartfelt message. - Billboard, 11/24/18...... Aretha Franklin's historic mansion in Detroit has sold for $300,000 at auction. The 5,600-square-foot brick home adjacent to the Detroit Golf Club was built in 1927. Franklin bought the home in 1993, but nearly lost it in 2008 due to unpaid property taxes. Meanwhile, Franklin's 4,148-square-foot Colonial-style house in suburban Detroit's Bloomfield Township still is listed for $800,000. Franklin died of pancreatic cancer in August in her Detroit riverfront apartment. She was 76. - AP, 11/24/18......

In a new interview with the UK's The Daily Mail paper, Barbra Streisand revealed that she had a secret rough relationship with her mother Diana, who died in 2002. Streisand, 76, said that after her father Emanuel died of an accidental morphine overdose when she was only 15 months old, Diana had to care for her alone. "I think there are parents who don't really like themselves. They don't like their offspring either. My mother meant well. She loved me as best she could. She had dreams of her own and she wanted to be a singer. She was jealous, and that was staggering for me to learn," Barbra remarked. Streisand, known for her diva ways, added in the emotional interview about Diana, "She never praised me to my face but I have a feeling she praised me to other people. And she never hugged me or said, 'I love you.'" The Funny Girl star, who is married to James Brolin, added, "I'm more of a toucher than my mother. Now I'm older I can do it, but for a long time touching felt alien. I always felt, 'Why are you hugging me, what is this about?' I didn't understand it and it felt uncomfortable. But I owe her my career. It was painful on the way up. I was always trying to prove to her that I was worthy of being somebody. She'd say, 'Your voice needs strengthening. Put an egg in milk and whip it up.'" - Canoe.com/American Media Inc., 11/24/18...... Ricky Jay, a famous magician and actor who appeared in such films as the '70s-themed film Boogie Nights, died on Nov. 24 in Los Angeles. He was 72. In a 1993 profile of Jay in The New Yorker, fellow magician and actor Steve Martin said of Jay, "I sort of think of Ricky as the intellectual lite of magicians. I've had experience with magicians my whole life. He's expertly able to perform and yet he knows the theory, history, literature of the field. Ricky's a master of his craft. You know how there are those teachers of creative writing who can't necessarily write but can teach? Well, Ricky can actually do everything." In addition to his long career as a magician, Jay also appeared in such movies as Magnolia (1999) as the narrator, Tomorrow Never Dies (1997) as a cyber terrorist and Boogie Nights (1997), among others, and several times appeared in David Mamet's films, including House of Games; Homicide, Things Change, The Spanish Prisoner, State and Main and Heist. He also had various roles on television series, including The X-Files and Deadwood. In addition to acting, Jay wrote and hosted his own television specials for the likes of CBS, HBO and the BBC, and he also served as host and narrator of the first documentary miniseries on conjuring, The Story of Magic, for the A&E network. - The Hollywood Reporter, 11/25/18.
Friday, November 23, 2018
Aretha Franklin was honored during a Thanksgiving parade in her hometown of Detroit on Nov. 22. Members of the late Queen of Soul's family traveled in Ford Mustangs on a three-mile route along Woodward Ave. as thousands of spectators turned out in sub-freezing temperatures. A high school marching band also performed Franklin's signature tunes during the parade. Franklin's son, Eddie Franklin, and niece, Sabrina Owens, were among the family members traveling in Mustangs. "We were honored to be invited to be a part of a Detroit tradition," Owens told reporters. "Aretha loved the holiday season, so it was great for the family to be able to represent her." Meanwhile, Franklin has appeared on Billboard's Adult Contemporary radio airplay chart for the first time in 24 years as her new version of "Silent Night" debuted at No. 28 on the survey dated Nov. 24. The song, fully titled "Silent Night (Solo Piano Version)," was originally released on the late icon's 2008 album This Christmas, which arrived on vinyl for the first time on Nov. 16. Franklin died on Aug. 16 at 76. - AP/Billboard, 11/23/18......
An official David Bowie app based on the "David Bowie Is" exhibition is set to launch in January 2019, it has been confirmed. The exhibition -- which explored "the broad range of the late artist's collaborations with artists and designers in the fields of fashion, sound, graphics, theatre, art, and film" -- closed down for good in July 2018 ,five years after it debuted at the V&A in London and became the institution's most-visited touring exhibition. The Augmented Reality (AR) app, first announced in the summer, has now been green-lit for a launch on Jan. 8, 2019, to mark what would've been the legend's 72nd birthday. It will be available in iOS and Android, and will grant fans access to the show's hundreds of costumes, videos, handwritten lyrics, original works of art and much more. Dozens of items not featured in the original exhibition will also be included, including some entirely new and exclusive to the AR version of the app. - New Musical Express, 11/20/18...... Diana Ross was among the many stars highlighting the 92nd annual Macy's Thanksgiving Day Parade in Manhattan on Nov. 22. Ross chose Paul McCartney's holidy tune "A Wonderful Christmas Time" as her yuletide tribute, and members of her family were also present on her float. With temps as low as 19 degrees, the parade was the coldest Macy's Thanksgiving parade on record. - Billboard, 11/22/18...... German electronic rock pioneers Kraftwerk have been announced as the first headliners of the UK's 2019 Bluedot Festival, set for July 18-21 in the ground's of Cheshire's Jodrell Bank Observatory. Kraftwerk will provide a special 3-D live performance for the show, which will mark their first-ever UK headline festival appearance and will see the group bring their 'Gesamtkunstwerk' (translated as "a total work of art") style of live performance to the festival. More acts for Bluedot 2019 will be announced in January. - New Musical Express, 11/21/18...... Cher took to Twitter on Nov. 20 to tease that she may be planning a follow-up to her successful ABBA-based album Dancing Queen. Cher posted "If I was going to do [ABBA] 2," then listed a number of ABBA songs, including such well-known hits as "Take a Chance on Me," "Money Money Money" and "Does Your Mother Know." Dancing Queen was Cher's critically-acclaimed 26th album recorded by the diva after she appeared in the Mamma Mia! Here We Go Again! film as Ruby Sheridan, mother of Donna (played by Meryl Streep) and grandmother of Sophie (played by Amanda Seyfried). Meanwhile, Cher discussed her life, loves and unexpected success of the new Cher-based Broadway musical "The Cher Show" in a new interview with Elle magazine published on Nov. 19. When asked about how following her instincts has always led her to huge career-defining moments, she replied: "It doesn't always -- look, I've had huge failures in my life. Huge dips and 'Oh, you're over. You're over.' This one guy once said, 'You're over' every year for I don't know how many years. And I just said to him, 'You know what? I will be here when you're not doing what you do anymore.' I had no idea if I was right or wrong. I was just tired of hearing him say it." - Billboard, 11/21/18...... Aerosmith guitarist Joe Perry has officially canceled his string of headlining tour dates on the heels of his recent hospitalization after collapsing backstage after a cameo appearance at a Billy Joel concert at Madison Square Garden on Nov. 11. He was treated by medics before taken to the hospital and released soon after. Perry now says he will be taking the rest of 2018 off. - Billboard, 11/20/18......

Yoko Ono said in a recent interview promoting her 14th album Warzone that she decided to use a crow, elephant and wolf on several tracks on the album because those animals aren't typical pets. "These animals are very strong," Yoko says. "I noticed that many people get animals they can pet and I wanted to show that many animals are very independent of us." The album also features a stripped-back version of John Lennon's "Imagine," and when asked why she interpreted the song in such a minimalist fashion, Yoko said: "I think that people are too concerned about isms, because again what happened to the song was something that came to my mind without even knowing it." Ono also commented on the new John Lennon stamp which has recently been issued by the US Postal Service: "I always wanted to do it! And finally it's a reality. John would have been very pleased." - Billboard, 11/20/18...... In related news, a new live John Lennon tribute album featuring performances by Willie Nelson, Brandon Flowers, Steven Tyler, Sheryl Crow, Aloe Blacc and more has been given a January 2019 release date. Imagine: John Lennon 75th Birthday Concert will showcase the 2015 concert that took place at New York City's The Theater at Madison Square Garden to celebrate Lennon's iconic career. "It's beautiful to see so many wonderful and talented musicians come together for this special show to celebrate John's birthday," Yoko Ono said in a statement. "John's art continues to give hope, light and happiness to generations of people everywhere. His belief that each of us can change the world continues to inspire the human race to believe in themselves, and his influence is everlasting in everyone's hearts as we all share in the possibilities and power of music." The concert will also be released as a vinyl LP featuring artists including Kris Kristofferson, Peter Frampton, Juanes, Tom Morello, Chris Stapleton, Kevin Bacon, Eric Church and Pat Monahan of Train. - Billboard, 11/20/18...... In other Beatles-related news, a deluxe 50th anniversary reissue of the Fab Four's 1968 album The Beatles (aka "The White Album") has re-entered the Billboard Hot 200 album chart at No. 6 following its release on Nov. 9. The set climbed back onto the tally with 63,000 units earned (up 1,499%) in the week ending Nov. 15, according to Nielsen Music. Of that sum, 52,000 were in traditional album sales (up 5,596%). "The White Album," first released in 1968, was remastered and reissued in a variety of formats, including some with a bevy of bonus tracks. The set spent nine nonconsecutive weeks at No. 1 on the Billboard 200 between Dec. 28, 1968 and March 1, 1969, and is one of the band's 19 No. 1 albums on the survey. - Billboard, 11/18/18...... Queen has topped the Billboard Artist 100 chart for the week ending Nov. 24 for the second straight week following the Nov. 2 premiere of the new Queen biopic Bohemian Rhapsody. The Artist 100, which launched in July 2014, measures artist activity across key metrics of music consumption, blending album and track sales, radio airplay, streaming and social media fan interaction to provide a weekly multi-dimensional ranking of artist popularity. Queen is the first duo or group to spend consecutive weeks at No. 1 on the Artist 100 since Tom Petty and the Heartbreakers in Oct. 2017, following Petty's death. - Billboard, 11/20/18...... In an exclusive interview with iHeartMedia on Nov. 19, the Rolling Stones confirmed they will be heading back to the U.S. for a North American leg of their "No Filter Tour" that will kick off on Apr. 20 in Miami Gardens, Fla. The Stones will also be visiting 12 other cities during the jaunt, including Jacksonville, Fla. (4/24), Houston (4/28), Glendale, Az. (5/7), Pasadena, Calif. (5/11), Santa Clara, Calif. (5/18), Seattle (5/22), Denver (5/26), Washington, D.C. (5/31), Philadephia (6/4), Foxborough, Mass. (6/8) and East Rutherford, N.J. (6/13) before wrapping in Chicago on June 21. "We finished off a few months ago in Europe and it just felt so good that when they said do you want to do the States? Yeah, because I didn t want to get off, I mean I thought we were just getting going," Stones guitarist Keith Richards told iHeartMedia. Frontman Mick Jagger added: "You want to pick towns that you haven t been for a while. Last time, we toured a lot of the UK and a lot of those towns we haven t been to in a very, very long time. - Billboard, 11/19/18......

Folk/rock icon Arlo Guthrie says his Nov. 24 edition of his annual Thanksgiving concerts at New York's Carnegie Hall will probably be the penultimate one. "I don't know if we'll continue it beyond next year," Guthrie says. "Next year we'll do the actual 50th anniversary show at Carnegie, and I think I'll probably call it quits after that. It's been a long tradition, but the older I get the harder it is to do. I'd rather quit while we're ahead and it's still a good show." Guthrie is in the midst of his "Alice's Restaurant -- Back By Popular Demand Tour," which he started this fall and plans to carry into 2020, celebrating the 50th anniversary of his epic 1967 story song and the 1969 movie it helped inspire. "Alice's Restaurant Massacree" -- which chronicles a citation for littering in 1965 and the U.S. Army's refusal to draft him because of that conviction -- came out during October of 1967 and became an instant Thanksgiving tradition for fans and radio stations around the country. Guthrie himself gave it a long lay-off before returning to performing it during 2015 to commemorate the 50th anniversary of the event that inspired that song, complete with a multi-media presentation on stage. Guthrie says plans are being formulated for 2019 to celebrate the 50th anniversary of the Alice's Restaurant film, in which he starred -- although he was "never a big fan of the movie" -- and for which director Arthur Penn received an Academy Award nomination. Firm plans have yet to be announced, but the 2019 Carnegie Hall show will be a focal point. In the meantime Guthrie says he'll keep the "Massacree" alive in concert -- as well as the spirit of counter-culture protest it evokes and which is still a big part of Guthrie's own repertoire. - Billboard, 11/19/18...... The Criterion Collection will reissue former Talking Heads frontman's David Byrne's zany 1986 directorial debut, True Stories, on Nov. 27. Byrne, who doesn't usually enjoy looking backwards, says he's borderline excited about revisiting the movie. "You know [those features are] what you're going to get in one of [Criterion's] packages, and Criterion doesn't let you down," Byrne said in a phone interview. "And with the mastering of the film it's like, 'This is the version that we hope people see.'" The package includes a reworked soundtrack, an hour-long making-of retrospective, a series of essays about the film, and a remastered cut. Meanwhile, Byrne and his band continue to tour behind Byrne's latest solo effort, American Utopia. - Billboard, 11/19/18...... A memorial service for late country music star Roy Clark was held at Rhema Bible Church in Broken Arrow, Okla., on Nov. 21. Family and friends including Vince Gill and Ricky Scaggs gathered to remember the singer, who died on Nov. 15 due to complications from pneumonia. Clark's family asked that contributions be made to St. Jude Children's Research Hospital in Memphis, Tennessee, in lieu of flowers. Clark headlined a golf tournament for St. Jude's for many years, where a floor was named in his honor. - Billboard, 11/19/18...... British blues rock guitarist and singer-songwriter Laurence Jones will be special guest on the second UK tour of former Deep Purple frontman Glenn Hughes' "Glenn Hughes Performs Classic Deep Purple Live" tour in May 2019. The eight date UK 2019 tour will be a two-hour live extravaganza homage to Hughes' tenure in the "MK 3" and "MK 4" incarnations of Deep Purple. Laurence Jones has previously supported the likes of Status Quo, Gary Clark Jr, Kenny Wayne Shepherd, Van Morrison, Buddy Guy, Robert Cray, Joe Bonamassa and Eric Burdon. "I'm excited to be touring the "Classic Deep Purple Live" in the UK in May 2019 with Laurence again," Hughes says. "I first toured Classic Deep Purple Live in Australia and New Zealand last year and it went down like a storm. We are looking forward for a second round in 2019," he added. The tour gets underway May 14 in Holmfirth, also visiting seven additional cities. - Noble PR, 11/19/18...... Legendary The Price Is Right game show host Bob Barker was rushed to the hospital over a medical emergency on Nov. 17. According to reports, the 94-year-old Barker was picked up from his Hollywood Hills home by an ambulance this and taken to Cedars-Sinai hospital. At the time, he said he was experiencing severe back pain related to his 2017 fall. Barker is reportedly doing much better at home after his health scare. - Canoe.com, 11/19/18......
A police department in Washington state has opened an investigation into the death of "American Top 40" host Casey Kasem more than four years after the radio icon's death. "We received information from the family that alleges the death to be wrongful and we are conducting an administrative review of that information. The case is being titled Death Investigation," Gig Harbor Police Chief Kelly Busey told NBC News. He said the review was opened on Oct. 29. Kasem died in June 2014 in Washington state, where his wife, Jean Kasem, took him after removing him from a medical facility in Southern California where he was receiving around-the-clock care. Kasem had a form of dementia and severe bedsores when he died. Jean Kasem and Kasem's three adult children from a previous marriage have been in a drawn-out and sometimes bizarre battle since his death. Kerri, Julie, and Michael Kasem filed a wrongful death lawsuit against Jean Kasem in 2015 after prosecutors declined to charge her with elder abuse. Jean has denied the claims. Both sides have accused the other of being motivated by greed over Casey Kasems estimated $80 million fortune. - NBC News, 11/20/18...... British songwriter and producer Scott English, who worked on some of the most iconic tunes in pop music history, died on Nov. 20 at age 81. Mr. English is best known for penning "Brandy" (not to be confused with the 1972 Looking Glass hit), which later became known as Barry Manilow's 1974 hit "Mandy." He also co-wrote a plethora of other smashes, including "Hi Ho Silver Lining" and "Bend Me Shape Me," and has songs on albums by the likes of Thin Lizzy, Bobby Darin, Black Lace, Slade, Donny Osmond, Dionne Warwick, Lynsey De Paul, Jeff Beck, Carole King, Amen Corner, Alan Parsons and Mama Cass. "Scott English was a gifted songwriter and an incredibly warm person who everyone loved working with," said Mike Smith, managing director of Warner/Chappell Music UK. "Even when he was ill in hospital, he was still working on new lyrics. 'Brandy', which went on to be popularised as 'Mandy', is a timeless pop classic, while his prodigious output included songs for artists ranging from Dionne Warwick to Thin Lizzy. He'll be truly missed and our thoughts are with his family." - Billboard, 11/20/18.
Sunday, November 18, 2018
Paul McCartney has shared two exclusive versions of his 1971 song "Dear Friend" to mark the upcoming deluxe reissues of Wild Life, on which the song originally appeared, and his 1973 album, Red Rose Speedway. "With 'Dear Friend,' that's sort of me talking to John [Lennon] after we'd had all the sort of disputes about the Beatles breakup," McCartney noted in a press release. "I find it very emotional when I listen to it now. I have to sort of choke it back. I remember when I heard the song recently, listening to the roughs [remastering works-in-progress] in the car and I thought, 'Oh God.'" The reissues, which feature remastered versions of the albums, rough mixes and bonus videos, arrive via MPL/Capitol/UMe on Dec. 7. - Billboard, 11/16/18......
In other Beatles-related news, fans can now get your photo taken with a brand new statue of the Fab Four in Liverpool. The quartet has been immortalised again in a new statue situated on Mathew Street just inside the entrance of the Rubber Soul complex, where the Cavern Club and the Liverpool Wall Of Fame are located nearby, as well as statues of John Lennon and Cilla Black. The new statue joins numerous others of the group that are dotted around their hometown, including life-size figures at Pier Head and those on top of the Hard Day's Night Hotel. The new statue sees the band positioned around a bench with space for fans to sit and have their photo taken next to them. Meanwhile, a new book by former Apple Records executive Ken Mansfield about his time with the Beatles, The Roof: The Beatles' Final Concert, hit stores on Nov. 13 from Post Hill Press. It documents the group's final years and that fateful afternoon in 1969 on the roof of the Apple headquarters in London, when they played together live for the last time. - New Musical Express, 11/16/18...... Elsewhere on the Fab Four front, a transcript of the latest parole hearing of John Lennon's killer Mark David Chapman was released by New York state prison officials on Nov. 15. Chapman, who was denied parole for the 10th time after a hearing in August at Wende Correctional Facility where he is serving a 20-years-to-life sentence, told the board that he feels "more and more shame" every year for gunning down the former Beatle outside his Manhattan apartment in 1980. Chapman said that Lennon was "incredible" to him earlier in the day, but "I was too far in." "I do remember having the thought of, 'Hey, you have got the album now. Look at this, he signed it, just go home.' But there was no way I was just going to go home," he said. Chapman, 63, said he is now devoted to promoting the transformative power of Jesus, adding he realizes the pain he caused will linger "even after I die." In its decision, the state Board of Parole said releasing Chapman would not only "tend to mitigate the seriousness of your crime," but also would endanger public safety because someone might try to harm him out of anger, revenge or to gain notoriety. Chapman will be up for parole again in August 2020. - AP, 11/15/18...... Elvis Presley was awarded a posthumous Presidential Medal of Freedom by Pres. Donald Trump on Nov. 16 in Washington, D.C.. Trump said that Presley and baseball icon Babe Ruth, who were two of the seven Americans who received the honor during the ceremony, are "true legends" whose legacies will live on forever. The award is given to individuals "who have made especially meritorious contributions to the security or national interests of the United States, to world peace, or to cultural or other significant public or private endeavors," and presidents have total discretion over whom they honor with a Presidential Medal of Freedom. - AP, 11/16/18......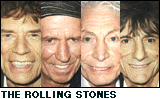 The Rolling Stones posted a New York-centric teaser video to Twitter on Nov. 15 that has some fans speculating that the rock & roll legends may be planning a Madison Square Garden residency or perhaps a U.S. tour in 2019, though nothing has been confirmed. The band shared a video of New York City's iconic Statue of Liberty, proceeded by a rising sun plastered with their red tongue and lips logo. After 12 seconds, the video ends abruptly. - Billboard, 11/15/18...... Elton John looks back at his venerable career in pop music in a new Christmas ad for the London-based department store chain John Lewis & Partners. The annually-anticipated commercial in the U.K. starts with John sitting at a piano in his home, tinkling a few keys before launching into the opening strains of "Your Song." It then travels backwards through the icon's career, from his insanely energetic and wildly-costumed stadium shows to his origins as a guy playing at a piano in a pub. As the commercial continues back through his childhood. In a statement, Sir Elton thanked John Lewis for asking him to be a part of their now-famous Christmas ad campaign. "It's been a lovely opportunity for me to reflect on my life in music and the incredible journey I have been on, and how first playing my Grandmother's piano marks the moment when music came into my life," he said. "The ad is absolutely fantastic and I've truly loved every minute of being a part of it." Meanwhile, Elton has given a shout out to a man who shares the same name with the John Lewis department store. John Lewis, a U.S. computer science teacher whose Twitter handle is @johnlewis, is flooded with messages each time the store's Christmas advert is released. "The only thing I contributed to this ad was to buy every Elton John album throughout my life," Lewis tweeted about the store, which goes by the less obvious handle of @jlandpartners. Sir Elton's team messaged him back, writing: "Thanks for being a fan, John. We love your work too! - Team EJ." - Billboard/New Musical Express, 11/15/18...... As Cher prepares to hit the road for her "Here We Go Again" tour in 2019, the diva has released a new teaser trailer for the show which she promises is "going to be a little different" this time. "I'm adding new songs to it and trying some new things and new technology," she said of the set. "Someone said 'Do you have a five year plan for your career?' I don't have a five minute plan for my career," she kidded. Cher kicks off the tour on Jan. 17 in Fort Myers, Fla. - Billboard, 11/14/18......

The unreleased Aretha Franklin gospel-oriented film Amazing Grace has premiered at the DOC NYC festival, three months after the legendary "Queen of Soul" died after a battle with pancreatic cancer. Although the Sydney Pollack-directed documentary is somewhat shapeless as a movie and gives little sense of emotional insight into the performer, it does contain moments of bliss as the singer's 1972 best-selling album is turned into a multi-sensory, soulful experience. Franklin chose a small, run-down venue in Los Angeles called the New Temple Missionary Baptist Church to record the album over two nights, and a slightly nervous-looking Franklin is introduced by gospel star Reverend James Cleveland. Franklin's first number is Marvin Gaye's "Wholy Holy," and she remains intently focused as the concert progresses, saying nothing to the eager crowd in between songs. Although efforts to release a finished film of the sessions over the years were blocked by Franklin, few fans will complain about the apparent disrespect of her wishes and will enjoy having the chance to see the gospel/soul icon in her prime, singing material that was clearly very meaningful to her. The audience at DOC NYC gave a euphoric reception to the movie at the premiere, and Civil Rights activist and spiritual leader Al Sharpton gave the invocation before the screening by leading the room in a brief prayer: "You gave us a queen, and that queen never forgot it was you who gave her that crown." - The Hollywood Reporter/Billboard, 11/13/18...... A teaser trailer for the upcoming animated film Toy Story 4 dropped on Nov. 12, and features Toy Story characters including Sheriff Woody, Buzz Lightyear, Jessie and Hamm dancing around in a joyous circle to the strains of the Judy Collins cover of Joni Mitchell's iconic 1969 hit "Both Sides Now." The movie and its killer soundtrack will hit U.S. theaters on June 21, 2019. The trailer comes a few days after Mitchell was given a 75th birthday party at the Dorothy Chandler Pavilion in Los Angeles on Nov. 7. The Canadian singer/songwriter was honored by such fellow famous musicians as Emmylou Harris, James Taylor, Norah Jones, Graham Nash, Charles Valentino, Chaka Khan, Kris Kristofferson and Rufus Wainwright. - Billboard, 11/12/18...... Queen's classic '70s song "Bohemian Rhapsody" has re-entered the Billboard Hot 100 dated Nov. 17 at No. 33. It's the third visit for "Bohemian Rhapsody" to the Hot 100 and its first since 1992, when it returned amid the success of another film, Wayne's World, and peaked at No. 2. The song originally reached No. 9 in 1976. Queen, on the strength of the new Freddie Mercury and Queen biopic Bohemian Rhapsody, has also hit No. 1 on the Billboard Artist 100 chart for the first time. The Artist 100, which launched in July 2014, measures artist activity across key metrics of music consumption, blending album and track sales, radio airplay, streaming and social media fan interaction to provide a weekly multi-dimensional ranking of artist popularity. Queen's Bohemian Rhapsody soundtrack has also lept from No. 25 to No. 3 on the Billboard Hot 200 album chart, becoming the band's highest-charting album in 38 years, with 59,000 equivalent album units sold. - Billboard, 11/13/18......

The city of Birmingham, UK, is planning to honour its famous sons Black Sabbath by constructing a handmade, stainless steel binch in the city's Jewellery Quarter. The bench will reportedly feature images of Ozzy Osbourne, Tony Iommi, Geezer Butler and Bill Ward with the words "Geezer. Ozzy. Tony. Bill. Made in Birmingham 1968." etched on it. The pioneering heavy metal band formed in the Aston area of the city in 1968, and initially broke up in 2006 before reforming in 2011. The bench will sit on the newly-named "Black Sabbath Bridge," which runs over the New Main Line canal and is situated next to the ICC and Symphony Hall. The Birmingham City Council will have the final say on if the plans will go ahead, however. - NME, 11/14/18...... Aerosmith guitarist Joe Perry tweeted to fans on Nov. 13 that he's "doing well" after a medical emergency after a special appearance at a Billy Joel concert in New York City on Nov. 10. "Doing well, thanks for all the love and support!," tweeted Perry, who also took the time to praise iconic comic book writer Stan Lee, who passed away on Nov. 12 at age 95. "With Stan Lee, at The Hollywood Bowl in 2012. Rest In Peace Stan!," Perry wrote underneath a pic of the two together. Perry's rep says the musician is expected to return to the road later in November. - Billboard, 11/13/18...... A host of classic albums by the likes of David Bowie (The Next Day), Jimi Hendrix (Axis: Bold As Love), King Crimson (In the Court of the Crimson King), Ozzy Osbourne (Diary of a Madman) and Bob Marley and the Wailers (Catch a Fire) are getting a super-limited reissue on blue vinyl to benefit Unicef. Only 50 copies of each record will be available. One of them is available to bid on in an auction, as will a huge set of every record. The remaining 48 copies will be available in a prize draw. "We are so proud and excited to release this incredibly special collection of albums for Unicef's Blue Vinyl, collaborating with some of the world's best music talent to support children around the world," said Unicef UK CEO Mike Penrose. - NME, 11/13/18...... Fleetwood Mac has announced they'll perform a second show at London's Wembley Stadium as part of their summer 2019 European tour dates -- as well as revealing that they'll be supported by the Pretenders. After a number of U.S. performances next spring, the band will travel to Europe for dates in Berlin (6/19), Dublin (6/13) and London (6/16). Due to phenomenal demand, a second London show has been announced at Wembley Stadium for June 18. They'll be joined at all European headline shows by special guests the Pretenders. - NME, 11/13/18......

Legendary country music legend and Hee Haw star Roy Clark died on Nov. 15 at his Tulsa, Okla., home due to complications from pneumonia. He was 85. Born Roy Linwood Clark on April 15, 1933, in Meherrin, Va., he grew up mostly in Washington, D.C., and gained a love of all kinds of music early on. His father, who played in a square dance band, took him to see the National Symphony Orchestra and military bands. A remarkably talented multi-instrumentalist, Mr. Clark started out on the banjo and mandolin; when he was 14, he received his first guitar as a Christmas present and made his first television appearance that same year. First performing alongside his father, he began playing in D.C. bars and clubs, ignoring his schoolwork to the point of dropping out at age 15 and soon going on tour with the likes of Hank Williams. He was first invited to the Grand Ole Opry as a teenager, after winning a national banjo competition in 1950. Mr. Clark was Hee Haw host or co-host for its entire 24-year run, with Buck Owens his best-known co-host. The country music and comedy show's last episode aired in 1993, though reruns continued for a few years thereafter. "Hee Haw won't go away. It brings a smile to too many faces," he said in 2004, when the show was distributed on VHS and DVD for the first time. His hits included "The Tips of My Fingers" (1963), "Yesterday When I Was Young" (1969), "Come Live With Me" (1973) and "Honeymoon Feeling" (1974). He was also known for his instrumental versions of "Malaguena," on 12-string guitar, and "Ghost Riders in the Sky." He was inducted into the Country Music Hall of Fame in 2009, and emotionally told the crowd how moving it was "just to be associated yourself with the members of the Country Music Hall of Fame and imagine that your name will be said right along with all the list." Mr. Clark was also a guest host on The Tonight Show several times in the 1960s and 1970s when it was rare for a country performer to land such a role. Beginning in 1983, he operated the Roy Clark Celebrity Theatre in Branson, Mo., and was one of the first country entertainers to open a theater there. He was a touring artist as late as the 2000s and over the years, he played at venues around the world: Carnegie Hall in New York, the Sporting Club in Monte Carlo, the Grand Palace in Brussels and the Rossiya Theatre in Moscow. He penned an autobiography, My Life in Spite of Myself, in 1994. - Fox News, 11/15/18...... Acclaimed Hollywood screenwriter William Goldman, who was honored with Oscars for his work on both Butch Cassidy and the Sundance Kid and All The President's Men, died on Nov. 15 at the age of 87. Mr. Goldman was widely credited as one of the greatest screenwriters in Hollywood history, and was described by author Sean Egan as "one of the late twentieth century's most popular storytellers." Mr. Goldman began as a novelist and transitioned to writing scripts with Masquerade in 1965. Other scripts written by Mr. Goldman include Marathon Man, The Princess Bride, The Stepford Wives, The Great Waldo Pepper, A Bridge Too Far, Chaplin and Misery. He also did a lot of behind the scenes script doctoring without taking a screen credit, as on films that included A Few Good Men and Indecent Proposal. Beyond that, Mr. Goldman was a renowned memoirist. His travelogue through the movie business, Adventures In The Screen Trade, was a primer for aspiring screenwriters and for journalists covering them. Mr. Goldman passed away in his Manhattan home, surrounded by family and friends, who said his health had been failing for some time, and over the summer his condition deteriorated. - Deadline.com, 11/16/18.
Tuesday, November 12, 2018
BMG Music announced on Nov. 12 that it had signed a worldwide deal with Keith Richards for the Rolling Stones guitarist's four solo albums from 1988-2010 along with his 1978 debut solo single, "Run Rudolph Run." BMG has already represented Richards' music publishing since 2013, and BMG CEO Hartwig Masuch said, "It is a real honor now to extend that relationship even further to work with his classic solo releases." BMG will celebrate the 40th anniversary of Richards' rendition of "Run Ruldolph Run" with a limited edition 45rpm on 12-inch red vinyl to be released on Nov. 23 for RSD Black Friday. The label is also planning physical reissues of all of Richards' albums, which were recently re-released on all digital streaming platforms. - Billboard, 11/12/18......
Neil Young posted on his Neil Young Archives on Nov. 11 that the wildfires currently raging in northern and southern California have claimed his home in Malibu. "We are vulnerable because of climate change; the extreme weather events and our extended drought is part of it," Young wrote, adding that local residents "are up against something bigger than we have ever seen... It's too big for some to see at all. Firefighters have never seen anything like this in their lives. I have heard that said countless times in the past two days, and I have lost my home before to a California fire, now another." Young, who bought his Malibu house in 2016 from his then girlfriend Daryl Hannah (the pair have since married), also blasted Pres. Donald Trump for his reluctance to act on climate change and for the president's steadfast denial of scientific evidence. "Imagine a leader who defies science, saying these solutions shouldn't be part of his decision-making on our behalf. Imagine a leader who cares more for his own, convenient option than he does for the people he leads. Imagine an unfit leader. Now imagine a fit one," he added. Although Young is a Canadian citizen who is unable to vote in U.S. elections, he remains a tireless campaigner on environmental issues, also recently taking aim at agrochemical giant Monsanto in his 2015 album The Monsanto Years. The Rock and Roll Hall of Fame inductee also recently slammed Pres. Trump for using his song "Rockin' in the Free World" during Trump campaign events. "DT does not have my permission to use the song 'Rockin' in the Free World' at his appearances," Young wrote on US Election Day (Nov. 6) on his Neil Young Archives website. "Legally, he has the right to, however, it goes against my wishes," he added. A recent New York Times story broke down the complicated licensing and copyright law tangle that, in the past, has given political campaigns wide berth to play any song they choose at rallies. - Billboard, 11/11/18...... Cher was also among the many celebrities sharing their concern over the devastating California wildfires on Twitter. "Poor Malibu my beloved home," wrote Cher in a tweet on Nov. 9. "I'm worried about my house but my heart is broken for people who have lost everything," she added. Meanwhile, Rod Stewart also had a few words of criticism for Pres. Trump's remarks. "California needs words of support & encouragement, not threats or finger pointing & accusations. Where is Winston Churchill when you need him?," Sir Rod posted on Nov. 10. - Billboard, 11/9/18......
Aerosmith guitarist Joe Perry is reportedly "alert and responsive" and in stable condition after collapsing backstage after a guest appearance at a Billy Joel concert in Madison Square Garden on Nov. 10. Perry and Joel jammed to Aerosmith's "Walk This Way" during the show, after which Perry, according to TMZ.com, "collapsed in his dressing room immediately after the gig, and looked terrible." Paramedics reportedly treated Perry on the scene, placing a tracheal tube down his throat to clear the air path, before transporting him to hospital. Representatives for Perry have now confirmed that he's in a stable condition after receiving hospital treatment, and that the Aerosmith guitarist "will be unable to appear today at Rock And Roll Fantasy Camp in Florida and apologizes to those attending... [he] is expected to return to the road later this month." In 2016, Perry abruptly staggered offstage during a performance with the Alice Cooper-led supergroup the Hollywood Vampires, where he also promptly received emergency medical attention. - New Musical Express, 11/12/18...... Appearing and performing on the daytime talk show CBS This Morning on Nov. 11, Elvis Costello shared an update on his recent cancer scare of a "small but very aggressive cancerous malignancy" that recently forced him to cancel a number of concerts. "I'm great! I was extremely lucky to have this little thing found," Costello said of the surgery he underwent, before taking aim at how the extent of his illness was blown out of proportion. "I was receiving letters for three weeks. No, I am not dying! It's not to make a joke of it, because you don't have to walk very far to find somebody you love who's genuinely having a fight [with cancer]," he said. Costello, who recently released a new album with his backing band the Imposters titled Look Now, also commented on his desire to keep pushing his sound into new territory. "Sometimes it horrifies people when it's very far from what they see as 'home' or your strong point," the New Wave icon said, "but what about the people that embrace different things?" - New Musical Express, 11/11/18...... Joan Jett and Steve Winwood were among the headliners at a Parkinson's charity gala held at the Hilton New York on Nov. 10 that benefitted actor Michael J. Fox's Parkinson's disease foundation. Jett and Fox jammed on electric guitar behind Winwood's performance at the event, which was also attended by Jim Gaffigan, Willie Geist, Katie Couric and Fox's Back to the Future co-star Christopher Lloyd. Fox himself was diagnosed with the chronic illness in the early '90s. - Billboard, 11/12/18...... Over 30 items worn by the late Queen of Soul Aretha Franklin went on the auction block over the second weekend in November at a charity auction conducted by Julien's. Franklin's pink silk two-piece Bill Blass-designed gown worn by Franklin at the Duets concert AIDS benefit in 1993 fetched $10,000, while a strapless white silk evening gown and a satin coat worn by the singer at the 1998 Grammy's pre-party sold for $8,750. The exhibition featured more than 800 items from music heavyweights by the likes of Prince, Michael Jackson, Whitney Houston, Elvis Presley, the Beatles and Madonna. Proceeds went to the Prince's Trust, which benefits disadvantaged young people in the U.K. - Billboard, 11/12/18......

Elvis Presley is among the notable Americans selected as this year's recipients for the Presidential Medal of Freedom, the White House announced on Nov. 10. "Elvis Presley defined American culture to billions of adoring fans around the world," a statement from the White House read. "Elvis fused gospel, country and rhythm and blues to create a sound all his own, selling more than a billion records. Elvis also served nearly two years in the United States Army, humbly accepting the call to serve despite his fame. He later starred in 31 films, drew record-breaking audiences to his shows, sent television ratings soaring and earned 14 Grammy Award nominations. He ultimately won three Grammy Awards for his gospel music. Elvis Presley remains an enduring American icon four decades after his death." The Presidential Medal of Freedom is recognized as the nation's highest civilian honor, awarded to those whom the President believes made a "meritorious contribution to the security or national interests of the United States, to world peace or to cultural or other significant public or private endeavors." Pres. Donald Trump will award the Presidential Medal of Freedom during a formal ceremony in Washington, D.C. on Nov. 16. It will mark his first time bestowing the honor as acting president. - The Hollywood Reporter, 11/10/18...... On Nov. 12 ZZ Top announced dates for its 2019 tour of the UK and Europe that will see the legendary trio play the Prague Rocks fest in the Czech Republic on June 19, the Barcelona Rocks Festival on July 5, and London's Wembley Arena on July 12. "It's been 50 years, and I think we're starting to get pretty good!," frontman Billy Gibbons says. "We're just as excited to play Barcelona this summer as we were to play Beaumont, Texas, back in 1969. The beards are, perhaps, a bit longer, but nothing much else has changed and we hope to keep it that way." ZZ Top is celebrating its 50th anniversary in 2019, and more European dates are expected to be announced soon. - NME, 11/12/18...... Fleetwood Mac was forced to cancel its Nov. 10 show at Rogers Place in Edmonton, Alberta, just a few hours before the gig was to begin after singer Stevie Nicks fell ill. "So sorry we couldn't play for you tonight Edmonton but we had to protect that wondrous force of nature that is Stevie's voice. We'll be back in April better than ever," new Fleetwood Mac member Neil Finn posted on Twitter. The band also canceled a concert at the Saddledome in Calgary, Alberta, that was scheduled for Nov. 12. The shows were rescheduled for Apr. 13 and Apr. 15, respectively. - Billboard, 11/12/18...... Blues/rock/soul guitarist and singer/songwriter Ben Poole will kick off his November/December 2018 UK Tour at the Brighton Latest Music Bar on Nov. 21. The tour follows the release of Poole's new studio album Anytime You Need Me, released on Sept. 14 via Manhaton Records. Poole's 14-city tour will also see him visiting venues in such cities as Barnsley (11/23), Glasgow (11/29), London (12/12) and Leicester (12/13) before wrapping in Winchester on Dec. 15. - Noble PR, 11/8/18...... Hugh McDowell, a former cellist for Electric Light Orchestra and Wizzard, has died at age 65 following a battle with cancer. McDowell joined ELO in 1972 when he was only 19 years old. One year later, he made his recording debut on the group's sophomore album, ELO 2. He left the band to join Roy Wood in Wizzard, but returned to ELO until 1980. He is credited on their albums Eldorado, Face the Music, A New World Record and 1977's double-LP, Out of the Blue. Until his death McDowell played with various groups and classical music ensembles, and was featured as a guest on recordings by Mel Gale, Asia and Geoff Downes, among others. McDowell also did film and theatre arrangements for various artists and worked with computer programming. He created the music composition program, Fractal Music Composer, in 1992. - Billboard, 11/9/18......

French composer Francis Lai, best known for his Oscar-winning theme for the 1970s smash movie Love Story, died in Nice, France, of as yet undisclosed causes on Nov. 7. He was 86. Mr. Lai's plaintive piano melody for Love Story, the 1970 tearjerker that made stars of Ryan O'Neal and Ali MacGraw, was his biggest hit, earning him an Oscar and a Golden Globe. His soundtrack recording was all over radio in early 1971, reaching no. 37 as a single and no. 2 as a soundtrack album. When lyrics were added to the melody, Andy Williams sang "Where Do I Begin" to no. 7 on the charts that same year. Before "Theme from Love Story," Mr. Lai had already achieved a modicum of fame with his romantic theme for A Man and a Woman, French director Claude Lelouch's art-house hit of 1966. The combination of Mr. Lai's accordion and the wordless "da-ba-da-ba-da, da-ba-da-ba-da" vocals of a male-female duo struck a chord with record-buyers, propelling the soundtrack album to no. 10 on the American charts. In all, Mr. Lai scored more than 100 films and wrote over 600 songs. His only work for American television was the TV-movie Berlin Affair (1970) and the Joan Collins miniseries Sins (1986), which featured a Carly Simon song written by Mr. Lai. - AP, 11/8/18...... Legendary Marvel Comics mastermind and pop culture icon Stan Lee, who changed the landscape of the superhero genre by creating countless beloved characters, died on Nov. 12 at Cedars-Sinai Medical Center in Los Angeles after experiencing several health issues throughout the past year including a battle with pneumonia as well as issues with his vision. He was 95. Among his many works, Mr. Lee played in creating The Hulk, the Fantastic Four, Daredevil, the X-Men and Black Panther. He also frequently appeared in the Marvel movies that were made from his characters. In the 1970s, Mr. Lee importantly helped push the boundaries on censorship in comics, delving into serious and topical subject matter in a medium that had become mindless, kid-friendly entertainment. The Manhattan-born Mr. Lee wrote, art-directed and edited most of Marvel's series and newspaper strips. He also penned a monthly comics' column, "Stan's Soapbox," signing off with his signature phrase, "Excelsior!" Mr. Lee received a National Medal of Arts in 2008 from Pres. George W. Bush and was inducted into the comic book industry's Will Eisner Award Hall of Fame in 1994. He received a star on the Hollywood Walk of Fame in 2011. In 2002, Mr. Lee published an autobiography, Excelsior! The Amazing Life of Stan Lee. - The Hollywood Reporter, 11/12/18.... Shakespearean actor Douglas Rain, who voiced the soft-spoken HAL 9000 robot that went rogue in Stanley Kubrick's 1968 sci-fi masterpiece 2001: A Space Odyssey, died on Nov. 11 of natural causes at St. Mary's Memorial Hospital near Stratford, Ontario, Canada. He was 90. Born in Winnipeg, Manitoba in 1928, Mr. Rain studied at the Old Vic in London, and performed at theaters and festival across Canada. He received a Tony nomination in 1972 for his role in Robert Bolt's production of "Vivat! Vivat! Regina!" All of Mr. Rain's voiceover work for HAL was done in post-production. Other actors were considered for the role, including Martin Balsam, who was eventually dismissed as "too American," and Nigel Davenport, who was deemed "too English." Mr. Rain also contributed voice work to the 2001 sequel, 2010: The Year We Make Contact, and worked in radio dramas and starred in various Broadway productions. He became a co-founding member of Stratford Shakespearean Festival in 1953. "Canadian theatre has lost one of its greatest talents and a guiding light in its development," the festival's artistic director, Antoni Cimolino, said in a press release. - WENN/Canoe.com, 11/12/18.
Thursday, November 8, 2018
Jimmy Buffett took musical shots at Florida Gov. Rick Scott and Pres. Donald Trump during a Democratic rally in the Sunshine State on Nov. 3. Buffett performed at a Democratic campaign rally in liberal West Palm Beach for Democratic challenger Sen. Bill Nelson and Tallahassee Mayor Andrew Gillum, a gubenatorial candidate, urging the audience to vote for the pair by tweaking the lyrics of two of his most popular songs -- "Come Monday" (which he changed to "Come Tuesday") and "Margaritaville," in which he criticized Gov. Scott for the state's environmental problems. - AP, 11/4/18...... Bruce Springsteen and country star Eric Church were among the headliners at a "Stand Up For Heroes" event at the Hulu Theater at New York's Madison Square Garden on Nov. 5. For this occasion, the Boss avoided politics completely, instead offering a few off-color jokes and four of his songs, including "Dancing in the Dark," "The Hard Land" and "If I Should Fall Behind" with his wife, Patti Scialfa. Springsteen and Church also jammed on a version of Springsteen's 1984 song "Working on the Highway." "Stand Up for Heroes," co-presented by the Bob Woodruff Foundation and the New York Comedy Festival, kicks off the festival and raises money for The Woodruff Foundation, which funds programs for injured veterans and their families. - AP, 11/6/18......

In related news, Joe Walsh will hold his second annual VetsAid Benefit Concert at the Tacoma Dome in Washington state on Nov. 11. The event, which Walsh launched in 2017 in Fairfax, Va. and has raised more than $400,000 for non-profit organizations working with veterans, will also feature Walsh's Eagles bandmate Don Henley, James Taylor and country star Chris Stapleton. For the finale, Ringo Starr, Walsh's brother-in-law, will make a special appearance for a rendition of the Beatles' "With A Little Help From My Friends." Walsh -- whose father died in service during 1949 in Japan, when Walsh was two years old -- has designated nearly 20 veterans' non-profits to receive funds from the concert. Meanwhile, Walsh described his second Eagles tour with new members Vince Gill and Deacon Frey "a really good tour." A 2019 Eagles tour will include visits to Australia during the spring and Europe in the summer, Walsh says "we might go in the studio and try and write [new music] and see how that goes." "If we record it won't be with an agenda, like putting out a new album... But we'll be doing that for us, not with a plan for anything definite," he says. - Billboard, 11/7/18...... A new video for the Beatles' 1968 track "Back In the U.S.S.R." has been unveiled to mark the upcoming 50th anniversary of The Beatles ("The White Album") from which it was taken, as well as promote a new deluxe reissue of the album which hits stores on Nov. 9. In the new visuals, lyrics from the single appear in green, handwritten scrawls across grainy footage of the band. Various Russian landmarks, including Moscow's Red Square, are also shown, and the clip ends with the group taking off on a plane. The video features the "2018 Mix" of "Back In The U.S.S.R," which will be included in the upcoming release. Meanwhile, a new video for the "Ultimate Mix" of John Lennon's Imagine track "Gimme Some Truth" has been unveiled, as U.S. citizens head to the mid-term polls on Nov. 6. Although the tune was released back in 1971, the lyrics still ring true today given the political turmoil. "I'm sick and tired of hearing things from uptight short-sighted narrow-minded hypocritics/ All I want is the truth, just give me some truth," Lennon demands. "It's about politicians, newspaper men and all the hypocrites of the world - and male chauvinists, it's about them too," Lennon said of the track's lyrics at the time. - New Musical Express/Billboard, 11/7/18...... In related news, Barbra Streisand partnered with GLAAD to encourage LGBTQ voters in the U.S. to hit the polls on Nov. 6. "I'm working with GLAAD to help ensure the largest turnout ever of LGBTQ and ally voters in a midterm election," Streisand said in a phone call with GLAAD. "Tomorrow, I hope you will join me at the polls to send a strong message that America is better when we stand together." - Billboard, 11/5/18...... The music publishing company Primary Wave has acquired the rights to Aerosmith songwriter/bassist Tom Hamilton's publishing for an undisclosed sum. Hamilton as has co-written some of the Rock & Roll Hall of Fame inductee's biggest hits including "Sweet Emotion" and "Janie's Got A Gun." Aerosmith has earned 25 Gold albums, 18 Platinum albums, and 12 multi-platinum albums, making them the record holder for the most total RIAA certifications by an American group. Adam Lowenberg of Primary Wave issued a statement saying "We couldn't be prouder and more excited to have [Tom Hamilton] join the Primary Wave family." Meanwhile, Warner/Chappell music publishing has just picked up the solo catalog rights of legendary Clash frontman Joe Strummer. Terms were not disclosed for the deal, which covers hundreds of songs and a number of studio albums dating from the 1970s to the songwriter's death in 2002. The deal also covers Strummer's works on the sixth and final Clash album, Cut The Crap, recorded after drummer Topper Headon and guitarist Mick Jones had been fired from the band and originally released in 1985. "Joe Strummer is a personal hero of mine," said Warner/Chappell Music UK managing director Mike Smith, calling it an "honour to be entrusted with his legacy." - Billboard, 11/6/18......

Elton John paid homage to one of his musical heroes, Aretha Franklin, during his 17th annual "An Enduring Vision Benefit" to fight HIV/AIDS at Cipriani 42nd Street on Nov. 5 in New York City. "We witnessed the final performance of the Queen of Soul," John said. "You don't see greatness like that often." The Rocket Man told the audience that he wept during Franklin's soul-stirring performance last year at St. John the Divine, during which she delivered a powerful rendition of Simon & Garfunkel's "Bridge Over Troubled Water." "It was clear she was unwell," John recalled, "But she smiled her sweet smile and said, 'I didn't want to let you down. I was supposed to play the year before, and I didn't want to let you down.'" Sheryl Crow was the featured musical performer for the night's event, which raised an estimated $3.9 million to fight HIV/AIDS. Elton's enthusiastically received "Farewell Yellow Brick Road Tour" is currently in progress, and the superstar has just announced that the final UK dates for the tour will take place in 2020. John's 13 UK gigs will take place in London, Birmingham, Liverpool, Manchester, Aberdeen, Glasgow and Leeds in November and December of 2020. - Billboard/NME, 11/6/18...... Speaking of Aretha Franklin, the Queen of Soul's 1972 concert film Amazing Grace will finally be released in November, ending one of the most tortured and long-running sagas in documentary film. Franklin's estate announced on Nov. 5 that Amazing Grace will premiere Nov. 12 at the DOC NYC film festival, more than 46 years after it was shot. The film, largely shot by Oscar-winning director Sydney Pollack, captures Franklin's performance at the New Temple Missionary Baptist Church in Los Angeles' Watts neighborhood in January 1972. The music from the two performances was released as a landmark double live album in 1972, but Pollack s footage proved virtually impossible to edit because the filmmaker failed to sync the sound. After acquiring the film's rights from Pollack in 2007, producer Alan Elliott brought in a team to construct the film, which Elliott calls "a labor of love." "Aretha's fans will be enthralled by every moment of the film as her genius, her devotion to God and her spirit are present in every frame," Elliot said in a statement. An Oscar-qualifying theatrical release of Amazing Grace is planned for this fall, with a larger rollout in theaters likely coming in 2019. The film doesn't yet have distribution. - AP, 11/5/18...... Michael Jackson's horror pop classic "Thriller" re-entered the Billboard Hot 100 pop chart for the week ending Nov. 1, thanks to its annual Halloween gains. "Thriller" returns with 15,000 downloads sold, surging by 189% from the prior week, and 15.2 million U.S. streams, up 198%, in the week ending Nov. 1, according to Nielsen Music. The gains also helped the song re-enter both the Digital Song Sales and Streaming Songs charts at Nos. 11 and 30, respectively. Jackson's iconic 1982 Thriller LP also vaulted from No. 102 to No. 42 (up 83%) on the Billboard Hot 200 albums chart. - Billboard, 11/6/18...... In other Michael Jackson news, items belonging to the late King of Pop along with Prince, Madonna, Bob Dylan, Elvis Presley, the Beatles and Aretha Franklin will be auctioned live and online by Julien's auctions during the NYC Rock Exhibition at the Hard Rock Cafe Times Square Nov. 9-10. Items include Prince's white Collings 290 guitar, magnetic tape recordings from Jimi Hendrix, Woodstock memorabilia, Bob Dylan's black motorcycle jacket, Madonna's stage costumes and much more. Registration is required to bid and it can be done either online or in person. - Billboard, 11/6/18...... Southern rock legends Lynyrd Skynyrd have announced their final shows in the United Kingdom as they complete their worldwide farewell tour in 2019. Skynyrd will head to Europe in June for a final set of gigs there, with the tour including four live dates in the UK including Glasgow (6/26), Manchester (6/27), London (6/29) and Birmingham (6/30). British rockers Status Quo will be opening for the band on all dates. - New Musical Express, 11/6/18......
The new Queen biopic Bohemian Rhapsody has officially claimed the second biggest box office opening of all-time for a music biopic. Bohemian Rhapsody opened in cinemas in the U.K. in October and followed in the US on Nov. 2. On its opening weekend in North America, it took $50 million (£38.3 million), while its international figures totalled $72 million (£55.2 million). That means only the N.W.A. movie Straight Outta Compton has had a stronger start than Bohemian Rhapsody, even taking inflation into account. Straight Outta Compton took $60.2 million (£46.2 million) on its opening weekend in the US. The strong box office of the film was in spite of its lukewarm reception by critics, with it currently possessing a score of only 59% on review aggregator site RottenTomatoes.com. Meanwhile, the cast of Bohemian Rhapsody has revealed that they filmed a full run-through of Queen's Live Aid performance -- and it could be released as a standalone feature. The movie is bookended by Queen's famous performance at the July 13, 1985 benefit concert, which took place at the old Wembley Stadium in London. Rami Malek and co-stars Gwylim Lee, Ben Hardy, and Joseph Mazzello revealed that there's a full-length version of the full performance in the works. It could be released as a bonus feature for the movie's home video release. "We did the entire concert together," Malek said in an interview with Collider.com. "That's when we felt at our best. You need to go from one song to the next to have that same adrenaline rush that they had. We had an audience of Queen fans out there recreating that iconic concert and it's an adrenaline rush like you could never imagine." Revealing that the full concert has "just been cut," Malek added: "We're going to get to see it soon and then you will too."- New Musical Express, 11/5/18...... Bassist Tina Weymouth of Talking Heads and Tom Tom Club fame is among three women being inducted into the class of 2018 Connecticut Women's Hall of Fame. Weymouth, who lives in Fairfield, will be honored during a ceremony on Nov. 5 at the Connecticut Convention Center in Hartford. The CWHOF was established in 1993 to honor women who have made a significant contribution to fields including the arts, athletics, business, government, philanthropy, humanities, science and education. - AP, 11/4/18...... Ozzy Osbourne has just added a new summer leg to his farewell 2019 North American "No More Tours 2" tour, it was announced on Nov. 5. The two-month summer leg of the tour will kick off May 29 in Atlanta, Ga., and will wrap on July 29 in Los Angeles. Osbourne will be supported by metal band Megadeth. Osbourne's final tour will begin on Dec. 31, as he headlines Ozzfest New Year's Eve at The Forum in Los Angeles. The Prince of Darkness will then head to Europe to begin the early 2019 leg of No More Tours 2. Four of Osbourne's new tour dates are makeup performances after he had to cancel his previous North American leg due to a staph infection. - Billboard, 11/5/18......
Kiss guitarist Paul Stanley has shot down a long-standing rumor that Eddie Van Halen once considered leaving Van Halen to join Kiss, which Kiss bassist Gene Simmons fueled when he claimed he once had to talk Eddie out of leaving his band. When asked about the rumor, Simmons told Guitar World: "That is true. And he was very serious. He was so unhappy about how he and [David Lee] Roth were -- or weren't -- getting along. He couldn't stand him. And drugs were rampant." But in a new interview with Blabbermouth.com, Stanley said: "Eddie Van Halen did not almost join Kiss. Eddie [came down to] the studio. I think there was some strife within the band [Van Halen] at that point, for him, and Eddie came down just to see what was going on.... But Eddie was never going to join Kiss and was never almost in Kiss." - NME, 11/4/18...... The estate of Prince and Sony Music announed on Nov. 5 that they will be released rare videos from Prince's 1995-2010 era. The first batch, in what is promised to be a weekly effort, dropped on Nov. 2 and included clips from 1995's The Gold Experience and 1996's Chaos and Disorder, including the rocking performance visual for "Endorphinmachine," which was first seen on the 1994 CD-ROM video game Interactive, where it was well-hidden within the adventure. The video finds Prince, wearing a giant flower-bedecked top hat, performing the track with his band in a room covered with silver foil. The other videos released in the initial batch include the more widely available visuals for "Gold," "Eye Hate U," "Dinner with Delores," and "The Same December." - Billboard, 11/5/18...... Guitarist Glenn Schwartz, a former member of the James Gang and Pacific Gas & Electric, died on Nov. 2 of as yet undisclosed causes. He was 77. Schwartz, a native of Cleveland, Oh., had a musical career that spanned more than 50 years, starting with the Cleveland-based group the James Gang in 1966. Schwartz was later replaced by Joe Walsh, and then joined Pacific Gas & Electric, whose 1970 song "Are You Ready" became a top-15 hit. Schwartz "passed away peacefully" according to his Facebook fan page. - 11/3/18...... Actor Ken Swofford, best known for his roles in such TV series as Fame, Ellery Queen and Murder, She Wrote, died on Nov. 1 in Pacific Grove, Calif. He was 85. Mr. Swofford played the stubborn vice principal Quentin Morloch for three seasons on the TV adaptation of the musical "Fame," and also appeared in such series as The Odd Couple, Petrocelli, Switch, Police Story, The Rockford Files, The A-Team, Knots Landing, Dynasty and Dallas. On the big screen, he appeared in films directed by Robert Wise, Stanley Kramer, John Huston, Blake Edwards and Ridley Scott, including The Andromeda Strain, The Domino Killings, S.O.B, Annie and Thelma & Louise. - The Hollywood Reporter, 11/3/18.
Saturday, November 3, 2018
As the new Queen biopic Bohemian Rhapsody hit U.S. theaters on Nov. 2, the iconic video of the 1975 hit has been averaging 1 million views a day in the past week, entering the YouTube U.S. Top Songs chart at No. 82. The video of "Bohemian Rhapsody" has been a perennial favorite on the site: with more than 670 million views, it's the most-viewed '70s music video on YouTube. Reviews of the new movie have been mixed, even if star Rami Malek has received raves for his portrayal of Queen frontman Freddie Mercury. - Billboard, 11/2/18...... A soundtrack album to Bruce Springsteen's hit Broadway show "Springsteen on Broadway" will be released on Dec. 14, ahead of the show's upcoming Netflix special which will arrive on the streaming service two days later. Springsteen on Broadway is a 2-CD, 30-track (including introductions for each song) release featuring a complete live performance of the Tony-winning show, which began previews on Oct. 3, 2017 and officially opened nine days later. The show was extended three times after its initial eight-week run, and ran on Broadway at The Walter Kerr Theatre through Dec. 15, 2018, bringing the total number of performances to 236. - New Musical Express, 11/2/18......

Just call him "Reverend Tyler": Aerosmith frontman Steven Tyler revealed to celebrity gossip site TMZ.com on Nov. 1 that he recently became an ordained minister in order to wed his son "to a beautiful girl." Tyler flashed his all-new officiator's card to a TMZ photog during a recent trip to LAX, telling him that he was now an ordained minister. "I just married my son to a beautiful girl," Tyler said. "I went online, paid 80 bucks and I became a father. God knows I've been a mother for so long." Tyler then added that he'd like to officiate over the upcoming marriage of teen pop idol Justin Bieber and his fianceé, Hailey Baldwin. "Justin you need to get married and I'm the man to do it," he said. - NME, 11/2/18...... Michael Jackson has once again topped the annual Forbes list of highest earning dead celebrities for the sixth year in a row. The late King of Pop's estate reportedly raked in $313 million in 2017, largely due to the sale of his lucrative stake in EMI Music Publishing. Jackson's other profitable projects include a new record deal with Sony and Michael Jackson's Halloween, an animated TV special that first aired in 2017. Forbes reports that Jackson's estate has now earned a staggering $1.8 billion since his passing in 2009. Elvis Presley came in second on the list with earnings of $31 million, largely from record sales and the development of a new entertainment complex called "Elvis Presley's Memphis" which is located at his Graceland home. - New Musical Express, 11/1/18...... A deluxe box set of Bob Dylan's 1975 album Blood on the Tracks hit stores on Nov. 2 featuring every take of the songs on the record, many of which were recorded in New York the previous year but then re-recorded in Minnesota for the final release of the album. Many of his fans, particularly those who heard illicit outtakes of what he recorded in New York, have long debated whether that was a mistake, saying the New York recordings have a greater intimacy than the Minnesota versions. More Blood, More Tracks: The Bootleg Series Vol. 14 includes only one song, "Up to Me," that he was working on that was left off the original album. Sony Music has also compiled a more reasonably priced single-disc release with alternate versions of the songs on Blood on the Tracks. - AP, 11/2/18...... As Fleetwood Mac continues on its 2018 "An Evening With Fleetwood Mac" tour that began on Oct. 7 in Portland, Ore., the band has just added more dates to the North American jaunt for a total of over 50 shows, including a 3-night stand in Inglewood, Calif. in December, two shows at New York's Madison Square Garden in March, and two shows in Boston on Mar. 31 and Apr. 2. The lineup for the current tour includes Mick Fleetwood, John McVie, Stevie Nicks and Christine McVie, along with new guitarists Mike Campbell (of Tom Petty and the Heartbreakers) and Neil Finn (of Crowded House and Split Enz). "With Mike and Neil, we'll be performing all the hits that the fans love, plus we'll be surprising our audiences with some tracks from our historic catalogue of songs," the band said in a statement. "Fleetwood Mac has always been a creative evolution. We look forward to honoring that spirit on this upcoming tour." The tour is set to wrap on Apr. 8 in Toronto, then the band will kick off a European tour in June 2019. - Billboard, 11/1/18...... David Crosby has taped a new radio ad urging voters in North Dakota to legalize recreational marijuana when they go to the polls on Nov. 6. North Dakota radio station KFGO says the ad, which begain airing on Nov. 1, features the former Byrds and Crosby, Stills, Nash & Young member encouraging voters to pass Measure 3 on the ballot to end adult marijuana arrests and let police focus on violent crime. The proposal seeks to legalize marijuana for people 21 and older and also seal the records of anyone convicted of a marijuana-related crime that would be made legal under the measure. - AP, 11/1/18......
In related news, in a note urging midterm voting on his archives on Oct. 31, Neil Young confirmed that he and actress Daryl Hannah did indeed get married in August 2017. Though the two dated for four years before reportedly getting married in a small, private ceremony in California, neither had made it official until now. Young posted the revelation alongside a live version of the classic CSNY protest song "Ohio." "OHIO was written back in 1970 after seeing the cover of a magazine with a young girl kneeling beside her fallen friend," Young wrote about his visceral reaction to the shocking Kent State shooting. "When the National Guard murdered four students at OHIO's Kent State University for protesting the Vietnam War, it was a pivotal moment in our history. It was a pivotal moment for me. Today we see what we have become. With no real laws protecting us from guns, and with politicians supporting the NRA because the NRA supports them, we are not well represented. Today's students are brave, demanding change in violent times." Young continued: "We stand with them. They are us. We are them. This has been going on for far too long. My wife Daryl and I put this video together for you to reflect on. Support the students. Support our children. They want protection. Not more guns." The note ends with a simple message: "VOTE." - Billboard, 10/31/18...... Motown legend Diana Ross will be among the many stars participating in the 92nd annual Macy's Thanksgiving Parade in New York City on Nov. 22. Ross will perform a song from her new Christmas album, and will be joined on her float by her some of her family members, including Tracee Ellis Ross and Evan Ross. Also in the lineup will be the cast and Muppets of "Sesame Street," Barenaked Ladies and Leona Lewis. - AP, 11/1/18...... The suburban Detroit home of Aretha Franklin in Bloomfield Township has been listed for sale, with an asking price of $800,000. The 4,148-square-foot (385-sq.-meter) brick Colonial-style house offers five bedrooms, seven bathrooms and access to the gated community's pool and tennis courts. Franklin was living in a riverfront apartment in downtown Detroit when she died in Aug. 2017 at age 76 from advanced pancreatic cancer. The "Queen of Soul" died without a will, and her tangible assets include several pieces of property in the Detroit area that according to tax assessors' estimates are worth at least $2 million. - AP, 11/1/18...... Netflix is planning a multiple-part documentary on the life of late rock/funk icon Prince. Helmed by Ava DuVernay, who directed the Oscar-nominated films Selma and 13th, the project has reportedly already been in the planning stages for several months and will cover Prince's entire life. It has also been authorized by Prince's estate, who will give DuVerney exclusive access to the late "Purple Rain" singers extensive archive of videos, images and interviews. - New Musical Express, 10/30/18......
Pink Floyd drummer Nick Mason announced on Oct. 31 that he'll embark on a North American tour in 2019 that will showcase material from deep in the Floyd archives and not heard in America for a long time. Mason says his "Nick Mason's Saucerful of Secrets" tuour will be jamming to pre-Dark Side of the Moon material, before the band rose to international fame. "I really wanted to find something different and a bit quirky," Mason says. "I think, for me, what's most interesting is to revisit the thinking behind some of these pieces." Mason's band includes Spandau Ballet guitarist Gary Kemp, longtime Pink Floyd touring bassist Guy Pratt, guitarist Lee Harris and keyboardist Dom Beken -- formed this year in the United Kingdom after bandmates nudged Mason to make music again. The name of Mason's new Saucerful of Secrets band and tour comes from Pink Floyd's A Saucerful of Secrets LP, released in June 1968. Some of the songs Mason says they intend to play live include "See Emily Play," "Arnold Layne," "The Nile Song," "Bike," "Set the Controls for the Heart of the Sun" and "Obscured by Clouds." Mason's 25-date tour will kick off March 12, 2019, in Vancouver, and mark his first performances in North America since Pink Floyd played Giants Stadium in New Jersey in 1994 as part of the "Division Bell Tour." Mason, 74, says he's having more fun behind the drum kit that he initially expected after returning to live performing. "I had no idea how much I was going to enjoy it," he says. "This is not a grand scheme that I created. This is me being nudged into it by the rest of the band. That's my entire career -- not leading so much as being gently prodded." - AP, 10/31/18...... Paul McCartney announced on Nov. 1 he is teaming up with the charity site Omaze.com to share a once-in-a-lifetime experience with a fan. Through Nov. 25, fans can visit www.omaze.com/paul to donate to "Paul, Mary and Stella's non-profit Meat Free Monday," which raises awareness of the negative environmental impact of eating meat, and encourages people to have at least one meat free day each week. The lucky donater will win flights, hotel stay and two VIP tickets to McCartney's sold-out concert at Echo Arena in Liverpool, as well as the chance to join the former Beatle on stage during the show to sing a duet. Meanwhile, Sir Paul took to the social media sites Facebook, Twitter and Instagram on Oct. 30 to share his opinion on gun control in the U.S. Macca posted a photo of himself and his wife Nancy Shevell on the sites sporting "We can end gun violence" shirts under their jackets" which came from the "March for Our Lives" rally in New York on Mar. 24. "In the light of the recent tragic shootings in the USA I hope the American people will vote to elect politicians who advocate sensible gun control laws," the 76-year-old singer wrote. - Billboard, 11/1/18...... In other Beatles-related news, a cheeky new music video for the band's 1968 song "Glass Onion" premiered on Oct. 30 ahead of the band's 50th-anniversary deluxe re-release of its double album The Beatles ("The White Album"). The video includes rare footage of the Fab Four and shows the creation of The White Album's pull-out poster through vivid animations that reference elements iconic to the band's career. For example, at one point a yellow submarine is shown in Paul McCartney's bubble bath while later an American-flag pencil moves to erase a nude John Lennon and Yoko Ono animation representing the U.S. censorship of a similar drawing. The release, which features newly mixed versions of the 30 original tracks, 27 acoustic demos and 50 session takes, is set to drop on Nov. 9. - Billboard, 10/30/18......
Speaking of 50th anniversaries, Wayne Kramer of the MC5 kicked out the jams once again -- albeit with a different group of players -- on the exact 50th anniversary of the recording of the Detroit-based group's seminal 1968 debut album Kick Out the Jams. On his home turf of Detroit -- at Jack White's Third Man Records store in the city's Cass Corridor -- Kramer led his all-star MC50 through a two-hour show that was recorded direct to acetate on the same self-proclaimed "Zenta New Year" that the MC5 recorded Kick Out the Jams at the legendary, and long-closed, Grande Ballroom in 1968. With proceeds going to the guitarist's non-profit Jail Guitar Doors prison music initiative, a crowd of 250, including retired baseball star Kirk Gibson, packed the room, creating a sense of "small-venue" occasion that helped fuel the group's high-octane performance. The concert was the final show of the MC5's 2018 North America tour, and a new Kick Out the Jams LP of the Oct. 30 performance is slated for February to coincide with the original album's 50th anniversary. After a short break MC50 returns to the road on Nov. 9 in Bristol, U.K., 19-date European tour. The MC5, meanwhile, is on the Rock and Roll Hall of Fame ballot for a fourth time, with voting currently under way. - Billboard, 10/31/18...... Bette Midler hosted her legendary annual "Hulaween" bash on Oct. 29 in New York City's cavernous Cathedral of Saint John the Divine. Now in its 22nd year, the event is designed to raise money for the New York Restoration Project, a Big Apple nonprofit whose goal is to provide public spaces ranging from gardens to parks for every New Yorker. Midler delivered a parody of "Dream a Little Dream Of Me" reworked as "Give A Little Cash to Me." The singer attended with her daughter, the actress Sophie Von Haselberg, with the two wearing matching jewel-encrusted blouses. Also in attendance was Blondie's Debbie Harry, actress Jane Krakowski and designer Marc Jacobs. - Billboard, 10/30/18...... On Oct. 29 Kiss announced North American dates for its 2019 "End of the Road" tour. Kiss will launch the tour on Jan. 31 in Vancouver, B.C., at Rogers Arena and play an additional 43 dates throughout North America for their farewell trek. "This time out is far beyond what we have done before, not just because of technology," says Kiss guitarist/vocalist Paul Stanley. "It is because the meaning of this tour is so, so great because we have been an indelible part of people's lives, but guess what -- people have been an indelible part of our lives. A thank you is in order, but also one last time to live up to what everybody says we have been and what we are," he added. The farewell tour will include Stanley, Gene Simmons, Tommy Thayer and Eric Singer for the multi-year run that promises dates until at least 2020. Kiss's current North American dates will hit major markets including Las Vegas, Los Angeles, Dallas, Chicago, Detroit, Montreal, Boston, New York and Miami. The final North American date is scheduled for Apr.13 in Birmingham, Ala. Kiss appeared on The Tonight Show Starring Jimmy Fallon on Oct. 30 to promote the upcoming tour, performing a head-banging rendition of its 1977 single "Love Gun." Meanwhile, Kiss recently reunited with their original lead guitarist Ace Frehley for the first time in 17 years for an acoustic set on the annual "Kiss Kruise." Frehley joined the group to perform four songs, including their hits "New York Groove," "Nothing to Lose" and "Rock and Roll All Nite," as well as a cover of the Rolling Stones' "2000 Man." Former Kiss guitarist Bruce Kulick also joined in on the set, as both artists were performing as solo acts on the cruise. Frehley split from Kiss twice (1982, 2001) and has only performed with Gene Simmons for a few smaller performances. - Billboard, 10/31/18......

In a new interview with the Associated Press, Jimmy Page says a 50th anniversary edition of his beloved 1959 Fender Telecaster "dragon" guitar will be unveiled in January. Nicknamed "the excalibur" by Page, the guitar was a gift to him from Jeff Beck for Page recommending him to replace Page in The Yardbirds. Page recently had his original guitar, which he played on every track of Led Zepp's 1968 debut album, restored, and Fender will release four different versions of the guitar in 2019. - AP, 10/30/18...... Willie Nelson will be honored during the annual Grammy Week celebration on Feb. 6, 2019, the Recording Academy announced on Oct. 30. The event, which takes place at The Village Studios in West Los Angeles, will celebrate the career achievements and creative excellence of the 85-year-old eight-time Grammy-winning icon. "Willie Nelson has inspired generations of musicians and fans, and continues to set precedents of excellence within the music community," Neil Portnow, President/CEO of the Recording Academy, said in a statement. The 61st Annual Grammy Awards will air live on Sunday, Feb. 10, 2019, at 7:30 p.m. EST/PST on CBS. - Billboard, 10/30/18...... Don McLean and his new girlfriend Paris Dylan recently took to social media to share photos of their recent trip to Paris, France. "A dream with my love," Dylan wrote alongside a photo of herself and the 73-year-old "American Pie" singer standing in front of the Eiffel Tower. "Love of my life," Dylan wrote on another photo of McLean. The pair started dating in March after they were spotted in the U.K. together during his spring tour. - Billboard, 10/29/18...... Soul singer Candi Staton revealed on Oct. 29 that she has been diagnosed with breast cancer. "I've been diagnosed with breast cancer," the 78-year-old Staton says in an emailed statement. "After all I've gone through in my life -- the domestic abuse, the bad relationships, alcoholism, fighting with record labels for royalties and all of that stuff -- it's the last thing I ever expected to go through, but I'm going through it and I plan to beat it." Staton also encouraged women of all ages to get tested as early as possible. "Cancer can happen to anyone. I found a lump through self-check, so I really encourage women -- including elderly women -- to get a regular mammogram," she says. "Don't let the fact that you are young or that you've lived a certain length of time without getting it fool you in to thinking you're immune to it. Have yourself checked because it can happen at any age." Staton says she will begin her 12-week chemotherapy treatment in early November and plans to continue working on her music. - Billboard, 10/29/18...... Billy Joel will be among the presenters at the 2018 Long Island Music Hall of Fame induction ceremony on Nov. 8. Other presenters will include Chuck D, Columbia Records VP Ron Alexenburg and SiriusSM programmer Lou Simon. Proceeds from the 2018 induction ceremony and red carpet fundraising gala will support a variety of Long Island-centric music education initiatives designed and administered by the Long Island Music Hall of Fame. - Billboard, 10/29/18...... Authorities in Los Angeles have thrown out a rape case against Rocky and Rambo star Sylvester Stallone. An unnamed woman filed a police report against Stallone in December, claiming he had raped her in 1987 and again in 1990. Stallone denied the claims and accused the woman of filing a false police report. On Oct. 30, the L.A. County District Attorney's Office dismissed the case, citing insufficient evidence, according to TMZ.com. Reports suggest none of the witnesses corroborated the woman's allegations, and two of them contradicted her story. The statute of limitations had also expired. Stallone also vehemently denied claims in another case that he sexually assaulted a 16-year-old girl in a Las Vegas hotel room in 1986. The alleged victim did not press charges, and police officials told TMZ they would not be going forward with the case. - WENN/Canoe.com, 10/31/18......
Carole King released "One," her first song in seven years, on Oct. 29, along with an equally powerful video. King filmed the clip in the studio formerly known as A&M Studios, where she recorded her critically acclaimed second album, Tapestry, in 1971. Initially written in 1977 for her album Simpler Things, "One" received a modern update after King rewrote the lyrics to the song. The video shows King singing and characteristically playing the piano as she delivers an empowering message full of passion about the current state of American politics and society. "As I watch the leader of our country dividing us with rhetoric that elicits fear and hatred and emboldens some of his supporters to commit acts of violence, I believe that most of us across party lines have the capacity for compassion," says King. "I believe that most of us care about our neighbors, and that most of us want Love to win. I see 'One' as an antidote to fear, hatred, and violence. I hope the song will empower everyone who hears it to know that he or she can make a difference." - Billboard, 10/29/18...... Hardy Fox, one of the co-founders of the long-running experimental art rock band The Residents, has died at 73. In 1969, Fox helped found the San Francisco group best known for keeping their identities a secret thanks to creative costumes, including their iconic eyeball heads. According to Hardy's site, the Texas-bred musician retired from his role as primary composer for The Residents in 2015, but continued to create music for the the group through this year. As one of the musical drivers of The Residents, Fox is credited with helping to shape their unique musical aesthetic, which drew on the avant jazz sounds of Sun Ra and Harry Partch, as well as elements of choral and classical music, rock, electronic and a Frank Zappa-esque kitchen sink approach to blurring genre boundaries while playing with challenging arrangements. - Billboard, 10/31/18...... Country singer/songwriter Freddie Hart, who rose to national stardom on the heels of the classic country tune "Easy Loving," passed away Saturday morning (Oct. 27) in Burbank, Calif. He was 91. Born Frederick Segrest on Dec. 21, 1926 in Loachapoka, Ala., Mr. Hart's initial success in the industry came as a tunesmith, crafting songs for Carl Smith ("Loose Talk"), Patsy Cline ("Lovin' In Vain") and Porter Wagoner ("Skid Row Joe"). Mr. Hart hit the top of the Billboard Country Songs chart in 1969 with "Easy Loving," and No. 17 on the Pop Hot 100. The tune won Song of the Year from both the Country Music Association and the Academy of Country Music, as well as a Grammy Award. Other hits followed, "My Hang-Up Is You," "Trip To Heaven" and 'Bless Your Heart" among his other chart-toppers. He remained a radio presence into the 1980s, with 1981's "You Were There" being his final Top-40 hit, registering a No. 38 peak. Mr. Hart had just finished a new gospel record, God Bless You, which will be released soon on Nashville America Records, and was produced by David Frizzell. - Billboard, 10/28/18...... Dave Rowland of country group Dave & Sugar has passed away after suffering a stroke. He was 74 years old. Dave & Sugar charted 16 tracks on Billboard's Hot Country Songs chart between 1975 and 1981, including three No. 1s: "The Door Is Always Open," "Tear Time" and "Golden Years." The group was known for its pop-styled blend of male and female voices, and was sometimes referred to as "country's ABBA." Rowland later kicked off his solo career in 1982. - Billboard, 11/2/18...... Actress Jane Actman, who played Barbara on The Paul Lynde Show, has passed away at the age of 69. Born on Apr. 6, 1949 in New York City, Actman also appeared in such series as The Partridge Family, Room 222, Wonder Woman and Mannix. - alt.obituaries, 10/30/18.
Monday, October 29, 2018
A campaign by fans of Steely Dan to rename a street in Forest Hills, N.Y. after band co-founder Walter Becker came to fruition on Oct. 28 when the corner of 112th St and 72nd Drive was co-named "Walter Becker Way." Becker, who passed away on Sept. 3, 2017 after a battle with esophageal cancer, grew up in the same neighborhood was honored with speeches from New York City Council Member Karen Koslowitz, who initiated the project, and Howard A. Rodman, Becker's longtime friend and collaborator. - Billboard, 10/29/18......

Charlie Daniels released his latest LP, Beau Weevils -- Songs in the Key of E. Plus, on Oct. 26, just two days before the legendary Southern rocker turned 82 years old. "It's not a dressed up record. It's not got a lot of electronics or overdubbing. It's pretty much straight ahead. It's just four people playing music," the Country Music Hall of Famer says about the album featuring contributions from drummer James Stroud, guitarist Billy Crain and bassist Charlie Hayward. "I like this album a lot. When I get through with an album, I just usually don't listen to it a lot. I go on to something else. I keep pulling this one out. It's a fun album and puts me in a good mood, so I listen to it quite a bit," he added. Meanwhile on Nov. 6 Daniels will release a new book, Let's All Make the Day Count: The Everyday Wisdom of Charlie Daniels, along with a companion 10-song CD also titled Let's All Make the Day Count with a rendition of the classic hymn "How Great Thou Art" along with other CDB rock classics. "This is not just something I'm writing. I've lived it," Daniels says of the book. "I want people to realize how valuable their lives are. Each day is a total blessing from God and to waste a day is a day gone. You can never ever get it back. Every day is a gift, so make the day count." - Billboard, 10/26/18...... Ringo Starr and Michael Jackson were among the honorees at an event in Beverly Hills on Oct. 25 called "The Paley Honors in Hollywood: A Gala Tribute to Music on Television." The event, which featured packaged salutes to musical performances and themes over nearly 70 years on television, took place at the Beverly Wilshire Hotel in Beverly Hills. Ringo fondly recalled the Beatles' historic 1964 appearance on The Ed Sullivan Show. "The Ed Sullivan Show. Yeah, we did that," Starr said, garnering a laugh from the audience. "We came to America, and you don't know where things are going in life. I was in a factory and I left there to play drums. I had a three-month gig, and after that, I was on my own, and then I was introduced to the other three lads. I'm here because we are celebrating the four of us... I well up a little bit because two of us aren't here." Starr, 77, also said people express surprise that he is still touring and making music. "'What? You're still doing it?' They say that all the time," he said. "What do you mean I'm still doing it? That's what I do. I'm not an electrician, but it is nice and I still love it." The evening also included salutes to other memorable musical moments from television, including music on TV series, awards shows, variety shows, talk shows, reality shows and musicals. The evening's other honoree was Michael Jackson, who was saluted by Motown founder Berry Gordy in a touching and often funny speech. Gordy noted Jackson's thrilling performance on Motown's 25th anniversary special in 1983, when the pop star made history with his "moonwalk." "That was the night his career went into orbit and never came down," Gordy recalled, before introducing a clip package that highlighted those performances and so much more, including Jackson's 1993 Super Bowl halftime performance and his groundbreaking videos. The funds raised from the Paley Honors will benefit the Paley Center's programming dedicated to music on television and the expansion of the Music Collection in the Paley Archive, the nation's largest publicly accessible archive of television and radio programming. - Billboard, 10/26/18...... In other Beatles-related news, Yoko Ono will be among the headliners at the UK's Manchester International Festival 2019 next July. The event will kick off with Ono's "Bells for Peace," which will see 8000 members of the public forming a bell orchestra in Manchester's Cathedral Gardens. "The beauty of this piece will break the sky and more," Ono said of the fortnight long event, which runs from July 4-21. "More than ever, we must come together to heal each other, and the world. Peace is power!" - New Musical Express, 10/29/18......
David Bowie's widow Inman has opened up about the pain of losing her husband in Jan. 2016 in a new interview with Net-A-Porter.com. "People take pictures of me in the street, and say [touching my arm]: 'I am so sorry for your loss.' I'm like, don't touch me. You just took pictures of me, how can you be sorry?," the supermodel said. "I get the fans' grief, but it's not the same. They have lost someone they look up to; we have lost a husband and a father. And sometimes, I don't want people to know how sad I am. People say to me, 'Oh, you're so strong.' I'm not strong -- I am just trying to keep it together," she added. When asked about the prospect of another relationship Iman, who was married to Bowie from 1992 until his death, said: "I will never remarry. I mentioned my husband the other day with someone, and they said to me: 'You mean your late husband?' I said, no, he is always going to be my husband. I do feel very lonely. But do I want a relationship? I can't say never, but no, not now." She added that her daughter with Bowie, Lexi Bowie, is keen to move to Los Angeles where Bowie's son Duncan Jones lives. "But one of her biggest fears is leaving me," Iman said. "I tell her: you are not responsible for me. It's the other way around." - NME, 10/28/18...... Stevie Wonder is among the contributors to a new Christmas album by veteran crooner John Legend. The yuletide LP, titeld A Legendary Christmas, also features an assist by one of Wonder's fellow Grammy-winners, Esperanza Spalding. Legend and Wonder collaborate on the album's opening track, "What Christmas Means to Me." - Billboard, 10/26/18...... Phil Collins' North American "Not Dead Yet Tour," which he launched on Oct. 5, has been a substantial success, coming in at No. 3 on Billboard Boxscore's top concert tally. The tour sold 96,311 tickets and grossed $14.4 million from seven shows according to the Hot Tours recap for the week ending Oct. 27. Collins brought the tour's name to life, selling out all seven shows. The leg's highest attendance tally came in Toronto, where he moved 14,686 tickets at the Scotiabank Arena and grossed $1.99 million. Meanwhile, Billy Joel's show in Winston-Salem, N.C., on Oct. 13 was good for a No. 7 place on the roundup. The Piano Man sold 33,422 tickets and grossed $3,698,043 with that show. - Billboard, 10/26/18...... Roberta Flack has just released Running, her first new album in eight years. "The music remains my lifeline," the 81-year-old Flack says. "And the lyrics for "Running" speak to where I am now, working to keep going through music," she added. The moving title track, written by Michael A. Levine, is the closing credits song for the documentary 3100: Run and Become, which focuses on aspirants participating in the annual Self-Transcendence 3100 Mile Race, the longest footrace in the world. The documentary premiered in New York City on Oct. 26, and will open in Los Angeles on Nov. 9 before going wide and digital. Flack was a longtime devotee of the late Guru Sri Chinmoy, an Indian spiritual leader who organized the 3100 Mile Race. "I used to meditate with Guru Chinmoy in the late '80s and '90s, read his writings and run with him," Flack said. - Billboard, 10/26/18......

Jackson Browne is among the contributors to a new free music compilation that hopes to help the Democrats flip the U.S. House of Representatives to blue in the Nov. 6 midterms. The 33-track Songs for Swing Left is available for free download and aims to raise funds and awareness for the Swing Left Campaign, which is encouraging voters in districts where 84 key seats are being contested to get involved. Browne's contribution is the song "Far From the Arms of Hunger," and each artist intros their contribution with a reminder to fans to get and vote in the midterms on Nov. 6. You can download any of the tracks for free by providing your email address, at which point you'll be connected with other volunteers in your area who are working to win a race in a swing district. - Billboard, 10/25/18...... The final trailer for the new Freddie Mercury biopic Bohemian Rhapsody was released on Oct. 25. It opens with actor Rami Malek as Mercury slowly putting on sunglasses in front of a mirror as doubts from others echo in his mind. The scene fades into a montage of vibrant outfits, crowded shows, dancing fans and music business meetings as the rock band's 1981 "Under Pressure" collaboration with David Bowie plays in the background. Bohemian Rhapsody premiered in the UK on Oct. 24 and hits US theaters on Nov. 2. - Billboard, 10/25/18...... A "hologram tour" showcasing late rock/pop legend Roy Orbison is currently underway and will hit Toronto's Sony Centre on Nov. 4. Orbison's son, Alex Orbison, understands there are skeptics when it comes to his dad's hologram tour, which comes 30 years after the "Oh, Pretty Woman" singer died from a heart attack at age 52 and has been criticized for being gimmicky or disrespectful. "Of course, people are going to have a feeling that they don't like the concept of this," said Alex, 43, whose company 'Roy's Boys' with brothers Roy, Jr. and Wesley are working with BASE Hologram, who also developed a Maria Callas tour this year. "The reason why it is (happening) now is just because finally the holograms have made a huge jump with the technology so they look much more real and the shows can be done on a tour basis," Alex says. "There's a risk, obviously, that it wouldn't work. But there's a benefit too from the amount of attention of doing something first," he adds. Alex says he's also working on a Roy Orbison big budget Hollywood biopic "that's been 100% of my focus for the last month or so." "We're so close to getting our team finally assembled," he says. "I can't say (who would play my dad) but we do want a slightly younger Roy Orbison, someone who's in their '30s or young '40s that can play the teen-to-20 Orbison." - Canoe.com, 10/28/18...... Neil Young and Rush are among the native Canadian artists honored with 2018 Polaris Music Prizes. Young was the winner in the 1960-1975 period category for his 1969 album Everybody Knows This Is Nowhere, while Rush took the prize in the 1976-1985 category for its 1976 LP 2112. The awards were created to honor albums that might have been nominated for, or possibly won, the esteemed Polaris Music Prize if it had existed before 2006. For the Heritage Prize, four short lists, which also include the time periods 1986-1995 and 1996-2005, were curated by a jury of music historians and music media. The international voting public and a small pool of the music media each vote on four albums for each of the time periods. The public can vote once per day. - Billboard, 10/24/18......
Meanwhile, Neil Young's sometime bandmate David Crosby released his latest studio project, Here If You Listen, on Oct. 30. Crosby recorded the LP with same foursome of musicians he used on his critically acclaimed 2016 album Lighthouse, which he created in collaboration with Snarky Puppy mastermind Michael League and vocalists Michelle Willis and Becca Stevens. "The chemistry was explosive," Crosby says of his work with the group. "I have never seen such a creative flow, ever, anywhere. We wrote a whole record and recorded it in eight days! It was crazy! Absolutely crazy!" Crosby says Here If You Listen is very much an album of the moment, filled with songs that address the current sociological and political landscape. Songs, like "Other Half Rule," which Crosby describes as a plea to "politely ask the women of the United States of America to save our butts," after centuries of patriarchal rule. It also contains a re-imagination of Joni Mitchell's "Woodstock," which Crosby first tackled while in Crosby, Stills, Nash & Young back in 1970. "I came up with that different set of changes for 'Woodstock,'" he said. "At some point, I showed it to Becca, and she can play it better than I can, so she started playing it and we said, 'Oh f--- it, let's try it.' And we started singing it live. Four parts. And what happened was kind of magical. When we started doing it, the first time we hit that chorus, where it goes to reveal actual four different notes for a part, the audience started applauding right in the middle of the song." - Billboard, 10/25/18...... On Oct. 29 KISS announced details of the UK leg of their final ever world tour. The American glam-rock icons will visit Birmingham on July 9, London on July 11, Manchester on July 12, Newcastle on July 14, and Glasgow on July 16. "All that we have built and all that we have conquered over the past four decades could never have happened without the millions of people worldwide who've filled clubs, arenas and stadiums over those years," said KISS in a statement announcing their "End of the Road" tour. "This will be the ultimate celebration for those who've seen us and a last chance for those who haven't." - New Musical Express, 10/29/18...... Ozzy Osbourne shared a video on Twitter on Oct. 25 reassuring fans that he's made full recovery from an infection in his thumb that forced him to cancel several tour dates. The Prince of Darkness was hospitalised earlier in October after contracted a staph infection in his right thumb, and forced him to undergo multiple surgeries and postpone the last four shows of the autumn North American leg of his "No More Tours 2" trek. "I just want to take this opportunity to thank you all for your concern," Ozzy says in the clip. "My thumb is fully recovered now. I am looking forward to seeing you all this New Year's Eve at The Forum with Ozzfest." - NME, 10/26/18......

The unlikely duo of famed Star Trek actor William Shatner and punk rock legend Iggy Pop have shared their cover of the Christmas classic "Silent Night," which will appear on Shatner's upcoming Christmas album. Shatner Claus - The Christmas Album will be the actor's first-ever yuletide record and will feature him singing festive classics with the help of some special guests, including Henry Rollins, ZZ Top's Billy Gibbons and Yes' Rick Wakeman, among others. The record will be released on Oct.26, via Cleopatra Records. Previously, Shatner has released a David Bowie covers album, Seeking Major Tom, and a prog-rock concept album, titled Ponder The Mystery, for the label. - NME, 10/24/18...... Country/blues singer and songwriter Tony Joe White, who penned such hits as "Polk Salad Annie" and "A Rainy Night in Georgia" that were covered by the likes of Elvis Presley, Hank Williams Jr., Tina Turner, Ray Charles and Waylon Jennings, died on Oct. 24 of as yet undisclosed causes in Nashville, Tenn. He was 75. White, originally from Louisiana, had a hit in 1969 with "Polk Salad Annie" and his music spanned many genres from country, rock, blues and R&B. His record label, Yep Roc, released his last album, Bad Mouthin', in September. - AP, 10/25/18...... Longtime Motown guitarist Melvin Ragin, known as "Wah Wah Watson" for his guitar and wah wah pedal sounds in sessions for Motown artists, died on Oct. 24. He was 67. Ragin joined the Motown house band, the Funk Brothers, in 1968, and was only 20 years old when he was called into Motown for a session with The Temptations, producer Norman Whitfield, which eventually led to his work on "Papa Was a Rolling Stone." Ragin played on endless iconic musical pieces throughout his career, including Marvin Gaye's "Let's Get It On" and" I Want You," Quincy Jones' "Body Heat," Smokey Robinson's "Love Breeze" and Michael Jackson's 1979 LP Off the Wall. More recently, he played on records for artists like Maxwell, Alicia Keys and Janet Jackson. - Billboard, 10/25/18.
Wednesday, October 24, 2018
James Taylor was on hand at Game 1 of the World Series between the Boston Red Sox and the Los Angeles Dodgers at Boston's Fenway Park on Oct. 23 to kick off the fall classic with a rendition of the National Anthem. Guitar in hand, the 70-year-old Boston native performed an acoustic version of "The Star-Spangled Banner" at the center of the field, as the players and military officials stood nearby. - Billboard, 10/23/18...... Elton John's "Farewell Yellow Brick Road" tour rolled into New York City's Madison Square Garden for a second night on Oct. 19, which gave longtime fans a reminder why the inimitable entertainer will be missed when his 300+ date, three-year swansong tour finally comes to a close. John included deep album cuts like "Take Me to the Pilot" and "Burn Down the Mission" that you're unlikely to hear on classic rock radio, and mid-show, he busted out the monumentally epic "Love Lies Bleeding/Funeral For a Friend." That 11-minute Goodbye Yellow Brick Road opener, one of his finest compositions, was quite possibly the most fun moment of the show, with horror movie fog rolling across the stage as his piano spinned and the band indulged in some extended riffing. Elton played his oft performed classics "Your Song," "Daniel" and "Someone Saved My Life Tonight" with fragile intensity, and though he has said he's "beyond tired" playing "Crocodile Rock," he nevertheless obliged the crowd, although he did introduce it by specifically saying, "This is for the fans." John will return to MSG for two dates in November, and again in 2019. - Billboard, 10/20/18......

As the new Freddie Mercury and Queen biopic Bohemian Rhapsody premiered in the UK on Oct. 24, London's Carnaby Street was transformed into a tribute as lyrics from the title song were lit up in the historical Soho spot. The cast of the new movie which follows the British rock quartet's first 15 years, including Rami Malek (Mr. Robot) as frontman Mercury, gathered with Queen members Brian May and Roger Taylor to ignite a special set of neon lights retelling the lyrics of the iconic song. The lights will be up until Jan. 4, and on Nov. 8 a Carnaby Christmas Shopping "party" will take place. Meanwhile, actor Lucy Boynton, who plays Mercury's long-time friend and former fiancé Mary Austin, has responded to claims that the biopic "straightwashes" Mercury. Boynton described them "frustrating," especially as they were sparked by "a 60-second teaser which is supposed to tease basically nothing." "It's when people want to have something to criticise that is kind of jarring, especially because it does and the one thing that we re so proud of with this film is that I don't feel it ever steps over the line into any kind of exposé or intrusiveness," she added. The critics have also weighed in on the film, with most reviews praising the work of lead actor Rami Malek. However, feelings on the film itself appear to be mixed, with the pic currently sitting at 54% on Rotten Tomatoes. Sheri Linden of The Hollywood Reporter wrote that "The finished product is energetic, if not always smooth, its affection for Mercury and Queen indisputable even when the drama is undernourished," while The Guardian's Steve Rose gave the biopic two stars, saying, "Rami Malek's excellent performance aside, it feels less a pioneering musical odyssey than a really good covers band." Bohemian Rhapsody. USA Today's Brian Truitt similarly gave the film two stars, noting, "There's a sequence in which the screen is peppered with all the harsh words that critics had back in the day for 'Bohemian Rhapsody' the song, ending with 'perfectly adequate.' That's the kindest thing one can say about the new Queen biopic and also the most damning." The original soundtrack for the film has also arrived, and is now available for streaming and purchase. The career-spanning 22-song album features new versions of Queen classics and five tracks from a previously unreleased performance at Live Aid. Bohemian Rhapsody, in which Brian May and Roger Taylor worked on as creative consultants and directed by Dexter Fletcher, will hit US theaters on Nov. 2. - New Musical Express/The Hollywood Reporter, 10/23/18...... Ozzy Osbourne has revealed that his recent hand surgery, which forced him to cancel four concerts on his "No More Tours 2" tour, was part of his treatment plan for a potentially deadly staph infection. "I didn't feel sick, so I was cracking jokes," Ozzy told Rolling Stone of his visit to the emergency room, which came after his thumb had suddenly swollen to the "size of a f---in' lightbulb" following a show in Salt Lake City. At the hospital, doctors told him he actually had three separate staph infections in his thumb, one of which spread to his middle finger. Osbourne said the doctor suggested that he could have gotten a staph infection from simply shaking someone's hand -- something the rocker says he does probably 200 times a day on tour -- and "cut all this stuff out," Osbourne said. "Even with the numbing stuff, it was agony. It wasn't pus, but it was the stage after pus, when it gets in the blood and goes in your body and f---ing kills you. It may sound f---ed up what I'm saying to you, but he was really concerned about checking my blood." Osbourne, who spent almost a week in the hospital, was treated with antibiotics and found solace in eating ice cream as he recovered. He was then discharged and told to soak his hand in a special soap twice a day, for 10 days. Meanwhile, Ozzy has announced that his annual OZZFEST metal festival will return this year for a New Year's Eve celebration set to take place in Los Angeles on Dec. 31 at The Forum. The lineup includes OZZFEST alumni Rob Zombie, Marilyn Manson, Johnathan Davis of Korn, Body Count featuring Ice-T, and Osbourne closing out the event with a countdown to the New Year. The OZZFEST news comes just two weeks after Osbourne rescheduled four previously-canceled tour dates after undergoing surgery for his hand injury. Osbourne has since rescheduled the October concert dates he had to call off. - Billboard, 10/22/18......
On Oct. 24 Eric Clapton announced details of a three-night residency at London's iconic Royal Albert Hall in May of 2019. Marking his only UK shows of 2019, Slowhand will play the venue on May 13, 15 and 16, accompanied by his band members Chris Stainton, Nathan East, Doyle Bramhall and Sonny Emory. On Oct. 12, Clapton released his new 14-track yuletide album Merry Xmas, with the track "Jingle Bells" dedicated to DJ Avicii, who was found dead from an apparent suicide in April. "I had in my head that these holiday songs could be done with a slight blues tinge, and I started to figure out how to play the blues lines in between the vocals," he said in a recent interview. "I got it down and one of the most identifiable songs on the album, the one that became the foundational style, is 'Have Yourself a Merry Little Christmas.'" - NME, 10/23/18...... Canadian rapper Drake has just beaten a record held by the Beatles since 1964, thanks to his guest contribution on Bad Bunny's new track "MIA." Drake now has had 12 songs to have reached the top ten of the Billboard Hot 100 chart in 2018, the most that one artist has ever had in a single year. The record was set by the Fab Four in 1964, when "I Feel Fine" and "She's A Woman" entered the charts on Dec. 26, taking the band's total that year to 11. 1964 also saw the Beatles release classics such as "Can't Buy Me Love" and "A Hard Days Night," but their record of over half a century now belongs to Drake. - New Musical Express, 10/23/18...... In other Beatles-related news, Universal Pictures has just announced it is negotiating to option the rights to the epic John Lennon and Yoko Ono love story with producers Michael De Luca and Immersive Pictures. Dallas Buyers Club director Jean-Marc Valee is attached to direct and edit the spec script written by Oscar nominee Anthony McCarten (The Theory of Everything, Darkest Hour). Yoko Ono will produce the project alongside De Luca, Josh Bratman and McCarten. Meanwhile, the new deluxe reissue of John Lennon's Imagine album has reached No. 5 on Billboard's Top Catalog Albums chart following its release on Oct. 5 in a variety of formats, some with oodles of bonus material. - The Hollywood Reporter/Billboard, 10/24/18...... Elsewhere on the Fab Four front, Paul McCartney announced on Oct. 19 that two new archive editions for the Wings albums Wild Life and Red Rose Speedway will hit stores on Dec. 7. The four-disc Wild Life deluxe set will include 3 CDs and one DVD with the remastered album on one CD and additional 25 bonus audio tracks across two discs with rough album mixes, original single edits, B-sides, home recordings and previously unreleased tracks. The set will also have a DVD with unreleased acoustic home videos, rehearsals and behind-the-scenes footage. The six-disc Red Rose Speedway deluxe set will have 3 CDs, 2 DVDs and a Blu-ray, and include a copy of the remastered album on one CD and two discs of 35 bonus audio tracks that reconstructs for the first time the originally planned double album version that was never made. In addition, the two discs will include singles, B-sides, alternate mixes and other unreleased tracks. A never-before-seen film, The Bruce McMouse Show, fully restored and remixed in stereo and 5.1 surround sound, will be included on both DVD and Blu-ray. Another DVD will have more rare and previously unseen footage including the vintage James Paul McCartney television special, plus interviews and music videos. A third deluxe set combining both albums and adding an exclusive "Wings Over Europe" set will also be available. - Billboard, 10/19/18......
Jeff Lynne's ELO announced on Oct. 22 that they will be launching a North American tour in 2018, the first time the band has done an extensive tour of the US since 1981. The 20-date tour begins on the West coast in Anaheim, Calif. on June 20 and includes stops in Nashville, Atlanta, Philadelphia, and New York before wrapping in Pittsburg, Pa. on Aug. 1. Meanwhile, Jeff Lynne has reflected on his time with the late '80s "supergroup" The Traveling Wilburys with George Harrison, Bob Dylan, Roy Orbison and Tom Petty, which marks the 30th anniversary of its debut set Vol. 1 in October. "Because we had the studio, we just planned for ten days, to write ten songs for the album," Lynne recalled. "Which is what we did: getting together around lunchtime, strumming five acoustic guitars. We'd all share chords, ideas for the chord changes, just to get the backing track, and then we'd lay those down. Sometimes we'd double-track those five acoustics, so it'd become ten acoustics. It was rather extravagant, but the rest of it was very, very simple. We would then have dinner and write the words at the same time we're having dinner. We'd be sitting there at the table, throwing out lines. Bob got a lot of the lines, just because he's such a great writer of lyrics. And it was just fascinating, really -- the whole thing was done at dinner time. We'd then go back in the studio and sing them. We'd sort out which parts would suit everybody, and then me and George produced it. It was a marvelous time." Lynne added that he still includes one Wilburys tune in the setlist on his current tour. "I still do one song onstage on the new tour: 'Handle With Care,' just to remind you of the Wilburys and show them a little bit of the Wilburys footage on the screen in the back," he says. "The crowds always love that. They love to hear that one." - Billboard, 10/22/18...... Family and friends of the late Tom Petty and members of the Tom Petty Nation! fan club gathered in the rocker's hometown of Gainesville, Fla. on Oct. 20 to celebrate the star's birthday with his music and the dedication of the former Northeast Park as "Tom Petty Park." "My brother and I grew up in this park. We played as kids. My cousin reminded me the other day of my remark that it was a sanctuary, and it really was," said brother Bruce Petty. "It was a place for us to escape and be kids and have fun. The fact that we are doing this today and the part that we played in it makes it so much more special." Petty died Oct. 2, 2017. He was born Oct. 20, 1950 in Gainesville and lived in the small city until he left for Los Angeles to make it big in the music business. Meanwhile, Sirius XM Radio has announced it will be airing the final three new episoded of Petty's Buried Treasure program this fall. The late rocker's weekly Sirius show began in Dec. 2004 and includes Petty's own selections from his record collection, laced with anecdotes and a bit of history. Part one of the pre-recorded series will air on the rocker's birthday, Oct. 20. Parts two and three will premiere Nov. 19 and Dec. 17, respectively. The episodes feature music from Al Green, Neil Young, David Bowie, Bob Dylan, the Beatles, and more. - AP/Billboard, 10/18/18...... Neil Young announced on Oct. 19 he'll release a new 23-track live acoustic album entitled Songs For Judy this fall. Comprised of recordings from Young's Nov. 1976 solo acoustic tour, the album also features the previously unreleased track, "No One Seems to Know." Young has regularly played the song live but has never included it on a physical release. The version on Songs For Judy was recorded in Boulder, Col. on Nov. 7, 1976. Songs For Judy will drop on Nov. 30 in the US and Dec. 14 in the UK, with pre-orders coming with an instant download of "Campainger" from a Nov. 22, 1976, gig in Boston. - New Musical Express, 10/19/18......
After Ted Nugent delivered another furious rant about his omission from the 2018 Rock & Roll Hall of Fame nominees, decrying it as "sacrilege" that he is yet to be inducted, his nemesis David Crosby, a two-time RRHOF inductee for his tenure with the Byrds and Crosby, Stills, Nash and Young, responded with a tweet about the controversial musicain. "He's not good enough and he never will be," Crosby tweeted. "A hack player and no singer at all .could not write a decent song if his life depended on it," he added. In an interview with MyGlobalMind, Nugent gave a ferocious rant about his omission for the eighteenth year in a row since he became eligible. "Is it or is it not vulgar, dishonest, and obscene that Grand Master Flash [sic], Patti Smith, and ABBA are in the Rock & Roll Hall of Fame but Ted "F---ing" Nugent isn't? Is that the most outrageous and disgusting lie you have ever seen?," Nugent said. Known for his outspoken right-wing views, in 2017 Nugent argued that "political correctness" and his membership of the NRA were to blame for his omission. In 2011, he described his exclusion as an "embarrassing denial of historical and current truth and evidence." - New Musical Express, 10/22/18...... Cher and her son Chaz Bono have reacted strongly to Pres. Donald Trump's recent announcement that it would eliminate transgender recognition by requiring individuals to be defined as male or female based on their genitalia at birth. According to a government memo obtained by The New York Times on Oct. 21, the Department of Health and Human Services is aiming to establish a uniform definition of gender, determined "on a biological basis that is clear, grounded in science, objective and administrable," the report says. "Sex means a person's status as male or female based on immutable biological traits identifiable by or before birth. The sex listed on a person's birth certificate, as originally issued, shall constitute definitive proof of a person's sex unless rebutted by reliable genetic evidence." The announcement caused an uproar on social media, with Cher and Chaz Bono among the many including musicians, actors and reality TV stars who reacted to the proposed move which would affect an estimated 1.4 million Americans. "Fk These Ppl.Will MY SON Be Sent To INTERNMENT CAMP 2 Live with LATINO Children,& Be Kept In Cages in Places where (you) Cant See Them. THIS IS 'HIS CODE' 4...MAKE THEM DISAPPEAR," tweeted Cher, whose son, Chaz Bono, is transgender. He tweeted, "I can't begin to express the rage I feel toward an administration that is trying to redefine me out of existence. Just another gift for his small minded base, terrified of the diversity that has always made America exceptional! #Vote." - Billboard, 10/21/18...... Country legend Loretta Lynn is back at home resting after she was hospitalized on Oct. 20 following an unspecified but "serious" health setback. "I am very sad to report this morning that the Queen of Country Music, Ms. Loretta Lynn has had some setbacks in her recovery and is back in the hospital with some serious issues," according to a post by one Michael Lynn, who claims to be her relative. "She needs our prayers right now, and the one thing I do know for sure is that she is a fighter and will not go down easy. PLEASE pray today for her." Lynn later posted a Facebook update, saying "After a brief hospital visit, I'm feeling better now and enjoying a weekend of resting up at home." Her daughter Peggy also posted that "mom did have a really horrible stomach flu this last week. She is home and doing nicely recovering." She claims the source of the original report of her mother's illness is a "fake news story going around from some guy posing to be a family member or posing to be close to family." Lynn, 86, has had several medical issues of late. In May 2017, she suffered a stroke, and earlier this year she broke her hip. - Billboard, 10/20/18......
The O'Jays released a new single, "Above the Law," on Oct. 19. Just in time for the Nov. 6 midterm elections, the politically charged "Above the Law" -- co-written by the O'Jays and fellow soul legend Betty Wright along with Angelo Morris -- is the lead single from The Last Word, the O'Jays' first studio album in almost 20 years. "What's transpired since the presidential election and the injustice that's going on now directed where this song and album are coming from," says the O'Jays' Eddie Levert of "Above the Law." "Some things just need to be said. So either we're going to get a lot of airplay or people aren't going to play it at all. If nothing else, it will hopefully open some eyes or get us blackballed out of this business [laughs heartily] because there are powerful people who own the radio and media needed for this song to be heard." "People know in their heart of hearts what's happening; they're not blind to what's going on," adds the group's Walter Williams. "The bad apples trying to control everything won't spoil the whole bunch. People are going to step up. And this song really spells it out." When queried on their favorite O'Jays message song, Levert said "Mine is 'Back Stabbers' because the haters are always there," while Levert said his is "Love Train" "because it says all the things that need to be said, inviting everyone to come on board. There's no prejudice in any sense. And it's the biggest song we've done to date. We're still getting royalty checks [laughs]." - Billboard, 10/19/18...... Dominick "Randy" Safuto, cofounder and lead singer of the doo-wop group Randy and the Rainbows, has died. Randy and the Rainbows are best known for their Top 10 1963 single "Denise." Formed in Maspeth, N.Y. in 1962, the group featured two pairs of siblings, along with a fifth member. The Safuto brothers had previously sung in the group The Dialtones. They recorded with the producers of The Tokens, releasing the single "Denise" in 1963. The name "Randy and the Rainbows" was chosen by the owners of Laurie Records after the group recorded "Denise." The group had previously been called "Junior & the Counts" and "The Encores." "Denise" spent 17 weeks on the Billboard Hot 100, reaching No. 10, while reaching No. 18 on Billboard's Hot R&B Singles chart. The song was written by Neil Levenson, and was inspired by his childhood friend, Denise Lefrak. In the late 1970s, the song became a European hit for Blondie, with the title changed to "Denis." Randy & The Rainbows' follow-up single, "Why Do Kids Grow Up," barely scraped into the pop charts at No. 97, and the group never charted again. - 10/17/18.
Friday, October 19, 2018
The just-wrapped Journey and Def Leppard co-headlining summer tour played to over 1 million fans, good for the second spot in Billboard's Hot Tours roundup for the week ending Oct. 20. Journey and Def Leppard's extensive tour played 56 dates across the U.S., plus two shows in Toronto and Vancouver, Canada. The tour grossed $97.1 million, with such classic rock acts as Peter Frampton, The Pretenders, Cheap Trick and Foreigner opening whenever stadium capacity exceeded 30,000. Other '70s acts making the top 10 in the survey were Queen + Adam Lambert (No. 5), Paul Simon (No. 7), and Jeff Lynne's ELO (No. 8). - Billboard, 10/18/18...... SiriusXM radio announced on Oct. 18 that the final three episodes of their Tom Petty radio show will air this fall. Part one of the pre-recorded series, which features Petty's own selections from his music library and his anecdotes, will air on the late rocker's birthday, Oct. 20. Parts two and three will premiere Nov. 19 and Dec. 17, respectively. The episodes feature music from Al Green, Neil Young, David Bowie, Bob Dylan, the Beatles and more. - Billboard, 10/18/18......
Bob Dylan's classic 1975 LP Blood on the Tracks is being adapted into a 1970s-based movie, according to Luca Guadagnino, the director of the Oscar-nominated film Call Me By Your Name. Guadagnino told The New Yorker magazine that a producer on Call Me By Your Name has acquired the film rights to the album, and that he agreed to direct it screenwriter Richard LaGravenese agreed to write it, which he did. Guadagnino says he and LaGravenese have invented characters for a story set in the '70s that draw on the album's central themes. Meanwhile, on Nov. 2 Dylan will be releasing a deluxe box set of Blood on the Tracks, More Blood, More Tracks: The Bootleg Series Vol. 14, featuring every take from the record. - Billboard, 10/15/18...... Todd Rundgren held his annual Toddstock festival on Oct. 13 in a picturesque setting deep in the redwoods of Northern California. Scheduled activities at the five-day event includind morning vocal warm-ups with Rundgren's wife and singer Michele Rundgren (of The Intoxicats), afternoon painting with Prairie Prince (of The Tubes) in the art barn, and a ukulele jam session with Greg Hawkes (of The Cars). The famously fan accessible Rundgren mingled with the crowd throughout Toddstock, spending time with the participants and accompanying a group on a tour of a local cannabis farm. On Oct. 15, Rundgren performed an unpredictable set that included a cover of Strawberry Alarm Clock's "Incense & Peppermints," Weezer's "Hash Pipe," and The Call's "The Walls Came Down" alongside tight versions of his own classics "I Saw The Light," "Love of the Common Man," and "Lucky Guy." Toddstock was born out of Rundgren's appreciation for his uniquely devoted fanbase: in 2008, he generously invited fans to camp out in his backyard in Hawaii to celebrate his 60th birthday for the first ever gathering. The tradition continued five years later, when Rundgren celebrated his 65th with fans in Nottaway, Louisiana. This year, for his milestone 70th birthday, Rundgren spread the love over four events in Virginia, Scotland, California and Australia. Rundgren was recently nominated for the first time ever for induction into the Rock and Roll Hall of Fame, and those in attendance were closely monitoring the Hall of Fame standings and reminding each other to vote over breakfast biscuits. - Billboard, 10/18/18...... Gospel/rock singer Mavis Staples of The Staples Singers fame has scored her first solo No. 1 song on Billboard Adult Alternative Songs airplay chart with her contribution to "Nina Cried Power" by Irish singer/songwriter Hozier. Staples first placed a solo song on the chart with "I Have Learned to Do Without You" in 1970. Staples has also appeared on the chart as a featured artist in songs by Natalie Merchant, Arcade Fire and Benjamin Booker. - Billboard, 10/18/18......
The Who frontman Roger Daltrey has revealed to the UK's Daily Mirror paper that he was made aware that he was the father of three children he never knew about after his 50th birthday. Daltrey, 74, says the children were born in the period between his divorce from first wife Jackie and marriage to his second wife Heather. "They all came into my life after my 50th birthday," Daltrey said. "It was great -- it's all worked out. They stay in touch and they're close, so that's great. I've tried to do my best about a situation that couldn't change because it happened a long time ago," he added. Daltrey is also the father of five other children: 55-year-old Simon Daltrey from his first wife Jackie; 50-year-old Mathias Daltrey born to Swedish model Elisabeth Aronsson; and Rosie, 46, Willow, 43, and Jamie, 37, with his second wife, Heather Taylor. - New Musical Express, 10/15/18...... Ozzy Osbourne has announced that he is rescheduling four U.S. dates on his "No More Tours 2" tour after canceling the final gigs on his North American leg due to an infection that required surgery on his right hand. Those four dates, which were originally slated for early October, have now been moved to July 2019. The dates include a July 20 concert at the MGM Grand Garden Arena in Las Vegas; a July 23 show at Mattress Firm Amphitheatre in Chula Vista, Calif.; a July 27 concert at Shoreline Amphitheatre in Mountain View, Calif.; and a July 29 show at the Hollywood Bowl in Los Angeles. Osbourne underwent hand surgery on Oct. 6 at Cedars-Sinai hospital in Los Angeles and though he was expected to return to the stage the same week, his doctors later said that the injury might require further surgery to treat multiple infections in his right hand. - Billboard, 10/18/18...... '70s soul singer Chaka Khan has been named grand marshall of the 2019 Rose Bowl parade in Pasadena, Calif., for the 130th Rose Parade on New Year's Day. The "Tell Me Something Good" singer will ride through the city and participate in the celebration before the 105th Rose Bowl game, which will be a college football playoff semifinal. Khan, who sells hwer own line of gourmet chocolates called Chakalates, said she was honored to be chosen as the parade's grand marshall. - AP 10/17/18...... A 29-year-old British man has been arrested on suspicion of vandalizing a statue of David Bowie in Buckinghamshire, England, in the town of Aylesbury, where Bowie debuted his iconic persona Ziggy Stardust in 1972. The incident marks the second time the life-size bronze statue, titled "Earthly Messenger," has been vandalized since it was first dedicadted in March 2018. It features several of Bowie's personas (with Ziggy Stardust in the center) and speakers that play his music every hour, and was funded through local grants and a crowdfunding campaign organized by music promoter David Stopps, who issued a statement saying that the artwork will be "restored to its former glory as soon as possible. - Billboard, 10/17/18......
Bruce Springsteen's inspirational 2002 track "The Rising" is being used in a powerful new get-out-the-vote video for the Serve America PAC. The video, entitled "Women Rising," features a number of female candidates, including veterans of the U.S. armed forces, who are running for office for the first time. The video, published just a few days ago, has already gained attention from celebrities like Amy Schumer, Chelsea Handler, Katie Couric, Bette Midler, Julia Louis-Dreyfus and Debra Messing, and the Boss himself gave permission for his "The Rising" song to be used in the background of the clip ahead of the crucial Nov. 6 election. - Billboard, 10/15/18...... Paul McCartney participated in a very candid interview with iHeartRadio's Inside the Studio program on Oct. 16 in which he about his long musical journey with the Beatles and secrets of his emblematic career. Sir Paul insisted that despite being one of the most recognizeable rock stars in the world, he lives a normal life and enjoys just walking down streets. "I walk down streets. They're for walking down," he said. "I like to get out and about and people say, 'Oh no, you've got to have acres of security behind you and stuff,' but I like to just get out, just so as you feel like yourself, instead of like a rock star. So I like to just get out like I always did when I was a kid. It keeps me sane. I've got quite a lot of freedom, actually, and I value it," he added. On the subject of the Beatles, Paul commented: "The story sticks that John was the dark one, I was the light one, George was the mystic one, you know. To some degree that's true, but we each had aspects of all those kind of forces, and Ringo too." - Billboard, 10/16/18...... In other Beatles-related news, an acoustic demo recording of the band's 1968 song "While My Guitar Gently Weeps" has been officially released for the first time. The demo, recorded on July 25, 1968 by its author George Harrison, features George issuing instructions and singing lines that were cut from the track's final version, including: "I look from the wings at the play you are staging / As I'm sitting here doing nothing but aging." It will be included on the upcoming deluxe box set re-release of The Beatles ("The White Album"), which will celebrate the landmark record's 50th anniversary. - New Musical Express, 10/18/18...... The Royalty Exchange, an online marketplace that turns music loyalties into assets for investment, announced on Oct. 15 that it had completed a private syndicate offer for Dire Straits' former manager Ed Bicknell's portion of their catalog. "There's an entire generation of music industry veterans like myself and my colleagues who are looking for smart ways to organize our finances," said Bicknell in a statement. "For many of us, the royalties we earn are our most important asset. So it's important that we treat them with care, not just for ourselves as individuals, but for our families." - Billboard, 10/15/18......

Paul Stanley of Kiss said on Oct. 15 that Kiss's upcoming farewell tour (its second) could including former members performing with the current members onstage for one last time. Speaking to an AP reporter in Atlantic City where he was promoting his artwork, Stanley said the band's "End of the Road" 2019 world tour could include former members. Although Stanley did not single out anyone by name, the living ex-members of Kiss include Ace Frehley, Vinnie Vincent, Bruce Kulick and drummer Peter Criss. Since the tour was announced in September, Kiss fans have been clamoring for a farewell that includes former members. "I wouldn't discount any possibilities," said Stanley. "I learned long ago to never say never. Would I negate the possibility of former members making appearances? Absolutely not. I don't know in what capacity." Stanley then praised the current lineup of Kiss, which includes himself, bassist/vocalist Gene Simmons, drummer Eric Singer and guitarist Tommy Thayer, as "the crux and the core of the band on tour." As for Stanley's art, he says he started painting several years ago while in the midst of a divorce. "Anyone who's been through a divorce probably spent a lot of time either banging their head on the wall or crying a lot," he said. "It's a very tumultuous time. My best friend said to me, 'You should paint.' I never painted. But my life is pretty much built on the premise of 'why not?' instead of 'why?' I had no idea how or what I was going to do. And I started painting." Stanley's pieces include self-portraits, paintings of fellow Kiss band members, as well as Jimi Hendrix, Marilyn Monroe, and more abstract art. He has sold over $10 million worth of art through the Wentworth Gallery in the past five years. - AP, 10/15/18...... In other Kiss news, Gene Simmons revealed in a recent interview with OK! magazine that he hates performing the classic Kiss disco-influenced song "I Was Made For Lovin' You" live, despite its popularity. Simmons said that when bandmate Paul Stanley first introduced him to the track, which featured on the band's 1979 album Dynasty, he was very taken by Stanley's opening lyrics, but then became very disappointed when his part in performing the song was revealed to him. "You're killing me. I'm going to sing like my grandmother?," he says he told Stanley when informed he would be singing the catchy chorus melody. "I hate playing that song today," Simmons added. "Stadiums full of people jumping up and down like biblical locusts. They go nuts jumping up and down and I'm going, 'Do, do, do, do, do, do, kill me now.'" - New Musical Express, 10/18/18......

Billy Joel announced on Oct. 15 that he will perform a concert at London's iconic Wembley Stadium on June 22, 2019. The show will mark the Piano Man's first performance in the U.K. in over three years, and is the only U.K. date he has scheduled for next year. Tickets for the concert go on sale to the general public on Oct. 19, 9:00 am GMT, and will be available through the Wembley Stadium official website. - Billboard, 10/15/18...... A reboot of the 1976-1985 sitcom Alice is reportedly in the works, with Oscar-winning screenwriter Diablo Cody (Juno, Tully) and Liz Astrof (2 Broke Girls, The King of Queens) writing and executive-producing the new sitcom. The original Alice, which starred Linda Lavin in the title role, told the story of a widow who moves cross country with her teenage son, and starts her life over as a waitress in a roadside diner in Phoenix. It won a total eight Golden Globes, including Best Television Series and Best Actress for Lavin, and was nominated for three Emmys during its run. Cody and Astrof's reboot will change Alice's backstory from widow to divorcé. - CominSoon.net/Deadline.com, 10/18/18...... The Canadian rock band Glass Tiger will be performing at the Boston Music Room in Tufnell Park in North London on Oct. 19. The band's London show will be followed by the Rockingham Festival at Nottingham Trent University on Oct. 21. To celebrate their 30th Anniversary, earlier in 2019 Glass Tiger, best known for its 1986 hit "Don't Forget Me (When I'm Gone)," released a new album entitled 31 which includes two new songs and re-imagined recordings of all their hit singles. - Noble PR, 10/18/18.
Sunday, October 14, 2018
Paul Simon was surprised by the cast and crew of NBC's Saturday Night Live on Oct. 13 with a birthday party celebrating his 77th birthday. After performing "Can't Run But" off his 1990 LP The Rhythm of the Saints and an exceptionally moving rendition of the Simon & Garfunkel classic "Bridge Over Troubled Water," Simon was presented him with a birthday cake by the cast and crew at the end of the show when it came time for everyone to take a bow. Simon has been a regular on SNL since the show's inception in 1976, having hosted the show himself (on its second-ever episode) and been the featured musical guest several times over the course of the show's 43 years. Simon recently wrapped his "farewell tour" in his native Queens, N.Y. - Billboard, 10/14/18......
Former Fleetwood Mac singer/guitarist Lindsey Buckingham filed a lawsuit on Oct. 9 in Los Angeles County Superior Court seeking damages against his former bandmates for lost wages from the band's current tour and more. Buckingham alleges Stevie Nicks, Mick Fleetwood, Christine McVie and John McVie conspired to kick him out of the band without just cause, and estimates his earnings from the current Fleetwood Mac tour would have been upwards of $14 million. While the common belief is Buckingham was ousted from the band because he refused to tour with them this year and instead wanted to focus on his solo career, in his suit the musician claims that is untrue. While Buckingham, 69, admits to asking his bandmates to tour later in the year so he might release and promote his own album first, he says he conceded to their timeline when they refused to budge. He also claims he was willing to accommodate Nicks' demand the band perform no more than three shows a week. And even though he was looking to fill the rest of his schedule with solo performances on an accompanying side tour, he states the Fleetwood Mac tour would have been his priority. Buckingham says he was booted unceremoniously and without warning just days after Fleetwood Mac's performance at the 2018 MusiCares ceremony in January. In a new interview with Rolling Stone magazine, Buckingham said he was informed he was being fired from the band during a phone call with Fleetwood Mac manager Irving Azoff, who told him "Stevie never wants to be on a stage with you again." Buckingham claims Nicks took issue with him during the MusiCares performance, saying that he "smirked" during her speech and had an "outburst" during their introduction music. In the lawsuit, Buckingham states that, "After 43 years of camaraderie and friendship, not a single member of Fleetwood Mac has returned any of Buckingham's phone calls to provide him with an explanation for his purported expulsion from Fleetwood Mac." Ironically, the band did postpone the tour to accommodate Buckingham's replacements, guitarist Mike Campbell and vocalist Neil Finn. On Oct. 12, a rep for Fleetwood Mac issued a statement saying the band "strongly disputes the allegations presented in Mr. Buckingham's complaint and looks forward to their day in court" and that they've retained attorney Dan Petrocelli to handle the case. - Billboard, 10/11/18...... Elton John paid homage to late Queen of Soul Aretha Franklin during his concert in Franklin's hometown of Detroit at the Little Caesars Arena on Oct. 12 by telling the audience during his introduction of his 1970 single "Border Song" that his song publisher told him one day in the early '70s that someone had covered the song. "We asked who. They said Aretha Franklin," John recalled. "Can you imagine two young writers, white boys from England...We were gobsmacked. In fact, we nearly pissed our pants in sheer delight at the fact the woman we loved so much then and grew to love even more afterward would actually record one of our songs." Franklin recorded "Border Song" for her Young, Gifted and Black album in 1972, billing it as "Border Song (Holy Moses)." Franklin's version climbed to No. 37 on the Billboard Hot 100 pop chart, 55 points higher than John's original recording. John also told the crowd that he and Franklin eventually became friends who happened to share the same birthday (March 25). "I loved her so much," he said. "I used to call her on her birthday sometimes and wish her a happy birthday, to say thank you -- not just for being Aretha, but for every piece of music she made that inspired me." John, who is currently in the midst of his "Farewell Yellow Brick Road" tour, also dedicated the latest episode of his "Rocket Hour" Apple Music Beats 1 show to Detroit, playing music by Franklin, Bob Seger and other famous Detroit musicians and interviewing Detroit's own Eminem. Meanwhile, the auction house Bonhams has announced it is putting the handwritten lyrics of Elton's songwriting partner Bernie Taupin for John's 1971 breakthrough hit "Your Song" up for auction on Nov. 19 in Manhattan. Taupin once recalled that he was waiting for John on a London rooftop when he wrote the now-famous line: "I sat on the roof and kicked off the moss." After getting the verses, it took John just 10 minutes to come up with the melody. Its 1970 release helped launch John and Taupin into stardom. Bonham's estimates the lyrics, which are currently owned by Taupin's ex-wife Maxine Taupin could sell for a sum "in the six-figure range." - Billboard/AP, 10/13/18......
Roberta Flack was honored by the Jazz Foundation of America on Oct. 13 with its lifetime acheivement award during the organization's annual loft party at the Apollo Theater in Harlem. Flack sang her first public performance in at least a year, after suffering a stroke more than two years ago and suffering a collapse that led to a brief hospitalization for the 81-year-old singer earlier in 2018. Participants included Flack's longtime friend, Valerie Simpson, along with Macy Gray. "I'm very excited that they want to give me an award, and I'm excited about the cause of the award, and the whole thing. I'm hyped about it," Flack said before the event. Flack also lauded the Jazz Foundation, which provides assistance of all types to musicians who have suffered setbacks, whether they're medical, financial or both. "It seems like we get a lot of musicians who don't need help, who do it themselves or do it on their own, and that's not true, that's not true, they need a lot of help," she said. "I'm happy to help." - AP, 10/12/18...... Britain's Official Charts Company announced on Oct. 13 that the Beatles' 1967 psychedelic masterpice Sgt. Pepper's Lonely Hearts Club Band is the most popular British album in history. The OCC based their conclusion on physical sales, downloads and streams in the U.K. Sgt. Pepper's edged out Adele's monster hit album 21, which came in second, and the 1995 Oasis album (What's the Story) Morning Glory? Meanwhile in other Beatles-related news, Yoko Ono released a minimalist cover of her late husband John Lennon's "Imagine" on Oct. 9 to mark what would have been John's 78th birthday. The stripped-back "Imagine" is taken from Ono's forthcoming album Warzone which drops on Oct. 19. "'Imagine' was the only one I was totally nervous about, because everyone in the world knows about it and I could be criticised, but I thought it was very important to do it and my nervousness must be secondary... John and I created a lot together and he would be very happy that I did it," Ono remarked. In 2017, Ono finally received a co-songwriting credit for "Imagine" more than 45 years after its original release. The album's title track was the first single released from the LP in July. Warzone follows a new six-disc box set in celebration of Lennon's Imagine LP which was released on Oct. 5. It features a never-before-heard version of "Imagine" as well as scores of previously unheard demos, rare outtakes and a new track-by-track documentary which explores the journey of the songs from demo to master recording. - AP/New Musical Express, 10/13/18...... Elsewhere on the Fab Four front, Paul McCartney has just released a music video for "Come On to Me," the third single from his new album Station. The video first focuses on a bored security guard who is lounging in his office. He glares at the speaker in the roof playing a lackluster song and decides to jam to "Come On to Me" instead. He dramatically dances through the department store, lip-synching to the song and moving his arms and swinging his hips. A dog walker slowly joins in, bopping his head in time with the music, and the pair jams to the track together in the humorous conclusion. - Billboard, 10/10/18...... Steve Perry has revealed why he decided to retreat from the spotlight for nearly 25 years until the release of his new album Traces, saying it was out of necessity even though he knew his fans would be disappointed. "It was something I had to do because I had lost my passion for the music that I love so much and I wasn't gonna just keep going with some empty sort of connection," the former Journey lead singer says. "I didn't know if it was gonna come back, to be honest with you. So, I just kept going and then years go by and the further away I got from it, the more I thought I'll just keep going that way." Perry also explained how his late girlfriend Kellie Nash, who passed away from breast cancer, inspired his new album, saying, "I purposefully walked away years ago and the easiest thing for me to do was to not let my heart experience anything remotely close to trying to touch that emotional side of me." Perry says that Nash changed his life: "I found myself with not only just a broken heart but an open heart. And from that came rock and roll. Came happy songs about reunions and also some couple of loss songs." Perry added that after recording the new LP he needs a vacation, and after that, he will start thinking about planning some live shows. - Billboard, 10/12/18......
The estate of Prince has asked Pres. Donald Trump to cease and desist from using the late rock star's signature tune "Purple Rain" at Trump campaign rallies. A statement retweeted on behalf of the estate by Prince's half-brother Omarr Baker on Oct. 12 said, "The Prince Estate has never given permission to President Trump or the White House to use Prince's songs and have requested that they cease all use immediately." "Purple Rain" has frequently been on Trump's playlist at recent rallies, including one earlier in October in South Haven, Miss. Neither an attorney for the estate nor a White House spokeswoman immediately responded to messages from the AP. Meanwhile, Beach Boys singer Mike Love was among the musicians present on Oct. 11 at the White House when Pres. Trump hosted a signing event for the 2018 Music Modernization Act. The law is a historic piece of legislation that is the culmination of years of advocacy on Capitol Hill that represents the biggest overhaul of copyright legislation in a generation. It changes some of the considerations used in setting music publishing rates, and also compels digital and satellite radio to pay a royalty on pre-1972 master recordings to labels and artists and it codifies the procedure by which SoundExchange can pay producers and engineers royalties for the records it works on. - AP/Billboard, 10/12/18...... Ozzy Osbourne announced on Oct. 11 that he is canceling the final four shows of his North American "No More Tours 2" tour. Ozzy's farewell tour was supposed to close out with three shows in California and one in Las Vegas, when the former Black Sabbath front man had to undergo hand surgery on Oct. 6. The three California shows, in Mountain View on Oct. 6, Chula Vista on Oct. 9, and the Hollywood Bowl in L.A. on Oct. 11, were recently rescheduled due to the surgery, but now all four shows will move to 2019. "I'm so fu--ing bummed about cancelling these shows," Osbourne said in a press release. "The tour had been going great and we were really looking forward to these last few gigs. We're hoping everyone will be patient and we'll look forward to seeing them at the shows next year." Osbourne underwent hand surgery on Oct. 6 at Cedars-Sinai hospital in Los Angeles and was expected to return to the stage the same week. His doctors are now saying he may require another surgery to treat multiple infections in his right hand. The next leg of his No More Tours 2 tour is set to kick off on Jan. 19 in Dublin, Ireland, and run through March 16 when he'll conclude in Auckland, New Zealand. - Billboard, 10/11/18...... Former The Police frontman Sting and his latest collaborator Shaggy have releaesed a music video for "Gotta Get Back My Baby," from the duo's joint album 44/876. The video stars Sting and Shaggy as two Miami detectives getting into hijinks and other iffy situations in the tradition of classic buddy-cop movies. Golden Globe-nominated actor Steven Bauer plays their police captain. Sting and Shaggy are currently touring behind 44/876. - Billboard, 10/11/18...... Barbra Streisand released her latest single, a mash-up of John Lennon's "Imagine" and the pop classic "What a Wonderful World," a hit by the late Louis Armstrong, on Oct. 12. The single is taken from Streisand's latest album Walls, which is her 36th album and hits stores on Nov. 2. "Imagine / What a Wonderful World" follows Streisand's first single from the new album, "Don't Lie to Me," which skewers Pres. Donald Trump. - Billboard, 10/12/18......
Former Pink Floyd member Roger Waters caused a stir during his Oct. 9 concert in Sao Paulo, Brazil after calling the leading candidate in October's presidential election a "neo-fascist." A big screen behind the stage at Waters' concert showed the words "Resist neo-fascism." And then it displayed a list of names -- including that of far-right candidate Jair Bolsonaro. The crowd of more than 40,000 fans at the Allianz Parque stadium was split, with some cheering Water's position, while others booed. Waters also displayed "Not Him" on the big screen, the slogan of a movement against the right-wing former army officer. Waters' action drew more than 2,800 comments n the singer's Facebook channel debating the criticism of Bolsonaro. "Roger Waters, just sing your song. Don't put your finger where you don't know," said one post. "When you go to another country don't talk about politics, you don't know anything about Brazil or what happens in the country." Bolsonaro won the first-round of Brazil's presidential elections with 46 percent. His adversary in the Oct. 28 runoff is left-leaning Fernando Haddad, who finished second in the opening round with 29 percent. Waters will be performing in Brazil until Oct. 30 during his 2018 "Us + Them" tour. - AP, 10/10/18...... Late soul/pop/country legend Ray Charles was given a rare salute by the Grand Ole Opry in Nashville, Tenn., on Oct. 8 as a diverse cast of singers including Darius Rucker, Ronnie Milsap, Charlie Wilson, Boyz II Men and LeAnn Rimes honored the music genius during a taping that will be the subject of a new PBS television special airing in Feb. 2019. "The Opry meant everything to him. He loved everybody at the Opry," Ray Charles Foundation president Valerie Ervin said. "He loved country music, so to have it here, it just seals it for me. I felt what he felt back in 1962 when he really wanted to be a part of the country world and there was no better place to do it than the Opry." Charles' landmark 2-LP set, Modern Sounds in Country and Western Music, is credited for changing country music in the 1960's. Recorded in New York with lush strings and backing choir, Charles doesn't just reinvent several classic country songs, he left his unique mark on them, fusing soul and jazz, country lyrics and orchestral pop. Fifty years later, the album still holds up as one of the greatest of the genre. The record spent 14 weeks on the top of the Billboard albums chart. "I Can't Stop Loving You" spent five weeks at No. 1 on the pop charts and 16 weeks at No. 1 on the R&B charts and won the 1962 Grammy Award for best rhythm and blues recording. The tribute, 14 years after his death, raises questions about why Charles has been left out of the Country Music Hall of Fame. Most of the performers on the special believe he deserves a spot among the country legends for exposing the genre to a much broader world. "I would never tell the Country Music Hall of Fame who to put in, but I think all the artists, if they let Ray in, they would understand and believe that Ray should be there," Darius Rucker said. - AP, 10/10/18......

Legendary '70s disco producer Giorgio Moroder announced on Oct. 10 that he is embarking on his first-ever live tour in Europe in 2019, beginning on Apr. 1 at the Symphony Hall in Birmingham, UK. "I'm excited to be finally doing this," Moroder told the UK paper The Guardian. "It is something I have always wanted to do. Fans kept reaching out to me, asking if I would ever do a real tour. Back in the day, it was unthinkable for producers to ever leave their studios -- that territory was reserved for the singers. Today, DJs and music producers have become the superstars of popular dance music, so the time feels right," he added. The 15-city tour, which also Ireland, Belgium, Germany, Hungary, Italy before wrapping in Amsterdam on May 21, will feature the artist performing on the piano, vocoder and synths alongside a full live band and vocalists. A pioneer in the pop world, Moroder began DJing and producing in the '60s and made it big with his top-charting collaboration with Chicory Tip, "Son of My Father." Later in 1977, the Italian producer would change the pop game by adding a touch of disco to it with Donna Summer's legendary "I Feel Love," becoming one of the first and most renowned producers in what would later turn into dance music. - Billboard, 10/10/18...... Blues-rock guitarist Joe Bonomassa will be participating in a "Keeping the Blues Alive at Sea: Mediterranean" sea cruise entertainment event that will set sail from Barcelona, Spain on Aug. 21, 2019 and include stops in Monte Carlo, Monaco and Valetta, and Malta. The Mediterranean voyage will feature non-stop music across multiple stages as guests immerse themselves in five days of music-filled events and one-of-a-kind collaborative sets from many additional artists, including Peter Frampton,J oanne Shaw Taylor, Larkin Poe, Eric Bibb, Bernie Marsden, Curtis Harding and Philip Sayce. In addition to a plethora of live performances, guests will enjoy a variety of music-centric activities, including one activity each with both Bonamassa and Frampton, plus autograph sessions with select Blues stars and opportunities to jam with fellow cruisers. Interested Fans can pre-register now at bluesaliveatseaeurope.com. - Noble PR, 10/12/18.
Tuesday, October 9, 2018
Cher has just tied her solo-career best ranking on the Billboard Hot 200 album chart as her new LP Dancing Queen debuted at No. 3 for the week ending Oct. 13, and it is also the top-selling album of the week with 150,000 copies sold. Dancing Queen also earned the biggest sales week of 2018 for a pop album by a female artist, and it is the diva's largest sales week since Nielsen Music began electronically tracking music sales in 1991. Dancing Queen -- comprised entirely of ABBA covers -- bowed with 153,000 units, of which 150,000 are in album sales. Cher also reached No. 3 with her previous studio set, 2013's Closer to the Truth, and the singer was also one-half of Sonny & Cher, who peaked at No. 2 on the chart in 1965 with Look at Us. - Billboard, 10/7/18......


On Oct. 9 the Rock and Roll Hall of Fame announced 15 nominees for induction into its 2019 Rock Hall class. The Cure, Def Leppard, Devo, Janet Jackson, John Prine, Kraftwerk, LL Cool J, MC5, Radiohead, Rage Against the Machine, Roxy Music, Stevie Nicks, Todd Rundgren, Rufus & Chaka Kahn and The Zombies are the candidates up for induction at the Rock Hall's 2019 induction ceremony, set for March 29, 2019 at the Barclays Center in Brooklyn, NY. Nine of the 15 artists have been nominated before, with hip-hop star LL Cool J and electronic pioneers Kraftwerk having been nominated four times before each, and influential '60s U.K. rockers the Zombies having seen three previous nominations. First-time nominees include hard rock hitmakers Def Leppard, Fleetwood Mac singer Nicks, new wave icons Devo, art-rockers Roxy Music, folk hero Prine, and the enigmatic studio whiz-kid Rundgren. Not a single one of the 15 acts nominated were acts eligible for the first time, despite such major names as Beck, Sheryl Crow and OutKast all being newly eligible for induction. Radiohead, Nicks, Jackson, The Zombies, Def Leppard, Rage Against the Machine and MC5 are said to be among the most likely inductees for 2019. The RRHOF Class of 2019 is decided by an international body of more than 1,000 voting members, however fans can impact the vote by going to www.RockHall.com and casting a ballot (one a day) for the artist they think needs to be in the Hall's ranks. Voting starts Oct. 9 and goes through Dec. 9, 11:59 pm ET. The top 5 artists the public selects will comprise a "fans' ballot" that is tallied along with the other ballots. Fans can also vote in-person at the Rock Hall in Cleveland. Tickets for the induction ceremony will go on sale in January. - Billboard, 10/9/18...... The Eagles announced on Oct. 4 they'll extend their 2019 world tour down under with five dates in Australia and New Zealand, beginning with a Feb. 26 show at Auckland's Spark Arena. The California country-rockers will then play the NZ south island city of Dunedin for a date March 2 at Forsyth Barr Stadium. The band then heads west to Oz, performing in Melbourne (Mar. 5 at Rod Laver Arena), Brisbane (Mar. 9 at the Entertainment Centre) and wrapping in Sydney (Mar. 13 at Qudos Bank Arena). The leg marks the band's first visit to Australia and NZ in four years. Meanwhile, on Nov. 2 the band releases Legacy, and new box set that will include all seven of the band's studio albums, three live albums, and a compilation of singles and B-sides. - Billboard, 10/4/18......

In other Eagles-related news, guitarist Joe Walsh and his wife Marjorie were honored on Oct. 8 by the nonprofit group "Facing Addiction with NCADD" for the couple's support of the recovery movement and their efforts to raise awareness about drug and alcohol abuse. Walsh, sober for 25 years, and Marjorie told the audience of their own stories of alcohol and drug dependence, with Joe reminiscing about his rocky childhood in the 1950s struggling against what are now recognized as attention-deficit disorder, obsessive-compulsive disorder and Asperger's syndrome. "There was no awareness of what that was. ... You were just difficult. I was difficult," the 69-year-old rocker said. "I was different that way from the other kids, and because of that I was terrified. I was truly terrified because I felt stupid and alone and that nobody understood. ... In my late teenage years I tried to play guitar in front of some people and I couldn't do it. I was so scared. I could not do it. I hyperventilated. I started shaking. I started crying." Walsh said he chose to drop the traditional anonymity of AA members to help others, and because "most of the world knew I was a mess anyway." Walsh and his wife, who is the sister of Ringo Starr's wife Barbara Bach Starkey, helped launch Facing Addiction on the National Mall in Washington, D.C., in 2015. Ringo and Barbara were also in attendance at the event, which featured entertainment from Walsh, Eagles member Vince Gill, and former Doobie Brothers member Michael McDonald. The Walshes were presented with the Adele C. Smithers Humanitarian Award, named for a longtime advocate of the cause and a former board member of the NCADD. - AP, 10/9/18...... After the new Queen biopic Bohemian Rhapsody recently premiered in London and San Francisco, the first reactions to the long awaited film have been shared online. There appears to be a lot of love for Rami Malek's turn as iconic Queen frontman Freddie Mercury, even if the film itself isn't entirely spectacular. "Bohemian Rhapsody is a straight-on biopic with plenty of Queen music and a strong performance by Rami Malek", tweeted IndieWire's critic Anne Thompson. "It will get mixed reviews. It might play with audiences," she added. New York Times reviewer Kyle Buchanan posted that "Bohemian Rhapsody is a glorified Wikipedia entry but Rami Malek plays Freddie Mercury (and wears his wonderful costumes) with incredible gusto," with critic Wolf Mantz gushing, "HOLY HELL!! #BohemianRhapsody is ABSOLUTELY FANTASTIC!! A rousing emotional cinematic champion that will rock you!" Meanwhile, a teaser video was released in late September that showed the extensive training undertaken by Malek as he prepared to become Mercury. The film will be officially released on Oct. 24. - New Musical Express, 10/8/18...... After announcing on Oct. 6 that he was canceling a concert that night at Shoreline Amphitheatre in Mountain View, Calif., due to surgery for an infection in his hand, Ozzy Osbourne released a presser on Oct. 8 saying he will be postponing two additional shows as he recovers. Osbourne has also rescheduled his Oct. 9 show at Mattress Firm Amphitheatre in Chula Vista and his Oct. 11 concert the Hollywood Bowl in Los Angeles. Those shows will now occur Oct. 15 at the Hollywood Bowl and Oct. 18 at Mattress Firm Amphitheatre. The Mountain View show was previously rescheduled for Oct. 16, but will now be held on Oct. 20 at Shoreline Amphitheatre. Tickets for the rescheduled concerts will be honored at the new dates. Refunds are also available at the point of purchase. Ozzy's North American "No More Tours 2" tour will resume in Las Vegas on Oct. 13 at the MGM Grand Garden Arena. - Billboard, 10/8/18......
Paul McCartney treated fans a the 17th annual Austin City Limits Festival to a historic headlining set on Oct. 5. Sir Paul performed only two tracks from his latest chart-topping album Egypt Station: the piano-pounding stomp-and-shouter "Come On to Me" (sandwiched by Wings' "Letting Go" and "Let Me Roll It") and "Fuh You." His 31 career-spanning tunes also included 19 classic Beatles tracks, and one obscure track from the Fab Four precursors The Quarrymen, the simple yet lovely acoustic ballad "In Spite of All the Danger." McCartney is also scheduled to play the second weekend at the long-running U.S. festival, and his perfomance was said to have drawn the biggest crowd in its entire history, save for Willie Nelson's 2016 show. Also performing during this year's festival are Metallica, David Byrne, Arctic Monkeys, Deftones, St. Vincent, the National and Greta Van Fleet. - Billboard, 10/6/18...... In other Beatles-related news, a new John Lennon box set entitled Imagine: The Ultimate Collection dropped on Oct. 5. The release is by far the most extensive of all the Imagine reissues, spanning four CDs and two Blu-Ray discs in a visually arresting, Yoko Ono-curated package. "This is it for Imagine, as far as I can imagine," engineer Paul Hicks says with a chuckle. "There's nothing else. We've gone through all the tapes." - Billboard, 10/4/18...... Elsewhere on the Fab Four front, the legendary AIR Studios in London whiich was originally founded by Beatles producer Sir George Martin in 1969 has just been sold to a Russian investor for an undisclosed sum. The studio was put up for sale earlier this year by its owners Richard Boote and Paul Woolf, both aged in their late 60s, who wanted to pass it on to someone younger who could grow the business. The new owner is rumored to be Maxim Demin, a Russian businessman who has fully owned British Premier League soccer club Bournemouth since 2013. Woolf says the new owner was committed to investing in the business and preserving AIR's status as one of the world's premier recording facilities. Originally founded by Martin in 1969 and based at Lyndhurst Hall since 1991, AIR studios has been used by some of the biggest names in music with Paul McCartney, Adele, Coldplay, U2, Muse, George Michael, Kate Bush, Liam Gallagher, David Gilmour, Mumford & Sons, Scott Walker and Katy Perry among the many world famous artists to have recorded there. - Billboard, 10/4/18...... Former Journey principal Steve Perry released his first solo album in almost 25 years, Traces, on Oct. 5 via Fantasy Records. Traces features the previously released tracks "No More Cryin'," "No Erasin'," and "We're Still Here," as well as a heavenly cover of the Beatles' "I Need You." "My new life... is going to be about recording anything that comes to my heart because I've rediscovered the passion for music and it's something I don't want to let go of ever again," Perry recently told NPR's "All Things Considered." - Billboard, 10/5/18...... A new 38-track, 2-CD Tom Petty and the Heartbreakers hits collection called The Best of Everything - The Definitive Career Spanning Hits Collection will drop Nov. 16 via Geffen Records. The release includes all of Petty's hits with the Heartbreakers, his solo work, and his early work with Mudcrutch, with liner notes from award-winning screenwriter, director and journalist Cameron Crowe - Billboard, 10/5/18......

Bette Midler has issued an apology after tweeting the title of the controversial John Lennon/Yoko Ono song "Women Are the (N-Word) of the World" in response to the recent controversial nomination of Judge Brett Kavanaugh to the U.S. Supreme Court. "The too brief investigation of allegations against Kavanaugh infuriated me," Midler posted on Oct. 5. "Angrily I tweeted w/o thinking my choice of words would be enraging to black women who doubly suffer, both by being women and by being black. I am an ally and stand with you; always have. And I apologize." The quote received an influx of criticism that claimed Midler was undermining the historical struggles of black women and systematic oppression. In a since deleted tweet, following the quote, Midler wrote that women are "Raped, beaten, enslaved, married off, worked like dumb animals; denied education and inheritance; enduring the pain and danger of childbirth and life IN SILENCE for THOUSANDS of years They are the most disrespected creatures on earth." - Billboard, 10/5/18...... Rod Stewart has scored his ninth U.K. solo No. 1 album with his latest LP Blood Red Roses. Stewart's new album beat out Cher's new release Dancing Queen for the top spot on the latest U.K. Official Charts Company survey, which he first topped in 1971 with Every Picture Tells a Story. Stewart's new Blood Red Roses set logged 41,000 combined units on the chart. The 13-track collection is Stewart's 30th studio album. - Billboard, 10/5/18...... Among the revelations in the upcoming Tina Turner autobiography My Love Story is that the famed rock/soul singer once considered assisted suicide before undergoing a secret kidney transplant. Turner writes the several attempts to treat her high blood pressure with homeopathic treatments led to her kidneys functioning at just 20 per cent. She says she was then urged by doctors to start dialysis, as the chances of her receiving a kidney were "extremely low," but the "Private Dancer" singer says she refused to live on a machine and thought about assisted suicide -- which is legal in her home country of Switzerland where she lives with her husband Erwin Bach -- and signed up to be a member of Exit, an assisted dying organization. "I couldn't eat. I was surviving, but not living," the 78-year-old Turner wrote in the excerpt published by Britain's Daily Mail newspaper. "I began to think about death. If my kidneys were going, and it was time for me to die, I could accept that. It was OK. When it's time, it's really time. I didn't mind the thought of dying, but I was concerned about how I would go," she added. Turner said it was then that her husband and German music executive Bach, who she married in 2013, offered up his own kidney. "He said he didn't want another woman, or another life," Turner wrote. "Then he shocked me. He said he wanted to give me one of his kidneys." The operation went ahead in April of 2017, and the Grammy award-winning singer is "revelling in the sheer joy of being alive" after the generous gift from her husband. Bach is now fully recovered after the operation, however Turner says she must continue to take strong doses of immunosuppressants to prevent her body from rejecting the new organ. My Love Story hits bookstores on Oct. 16. - WENN/Canoe.com, 10/6/18......
On Oct. 8 the BBC announced details of a new David Bowie documentary, The First Five Years. The film follows the 2013 Bowie doc Five Years, which told the story of Bowie's creative peak between "Ziggy Stardust" and the end of his "Berlin period," and The Last Five Years, which gave insight into his final work on The Next Day and Blackstar. The new film will relive the period before the iconic star shot to fame and features exclusive interviews with Bowie's first cousin and lifelong-friend Kristina Amadeus, former girlfriend and muse Hermione Farthingale, producer Tony Visconti, and Woody Woodmansey, the last remaining Spider from Mars, among others. The documentary will air on BBC Two in 2019, while the BBC have confirmed that they'll also be televising Bowie's full Glastonbury 2000 performance for the first time later in October in conjunction with a release of a David Bowie - Glastonbury 2000 reissue on Nov. 30. A new box set of Bowie's '80s material, Loving The Alien, will be released on Oct. 12. - New Musical Express, 10/8/18...... Grammy-winning producer Quincy Jones is set to be honored with a "Legendary Genius Honor" at Spotify.com's Secret Genius Awards on Nov. 16 at The Theatre at the Ace Hotel in Los Angeles. "It has been absolutely incredible to have collaborated with so many different artists throughout the last seven decades and it is an absolute honor to have been chosen as a recipient of the Legendary Genius Honor," Jones said in response to the news. "Thank-Q Spotify, and I hope my work will serve as an inspiration to the next generation of creators," he added. Spotify's Secret Genius Awards are made up of 14 categories and include Songwriter of the Year, Producer of the Year, Breakthrough of the Year, Social Message and more. Additional presenters and performers for the event will be announced at a later date. - Billboard, 10/5/18.
Thursday, October 4, 2018
As predicted, Earth, Wind & Fire's 1978 hit "September" has returned to the Billboard Digital Song Sales chart after the "21st... of September," which is included in its opening lyric. The song's 9,000 downloads helped it debut at No. 26 on the chart, marking a 215% surge, in the week ending Sept. 27, according to Nielsen Music. "September" has also concurrently hit No. 1 on the R&B Digital Song Sales chart for the first time, leaping from No. 10, and re-entered the R&B/Hip-Hop Digital Song Sales chart at No. 10, a new peak. Not surprisingly, "September" saw its sharpest gains on Sept. 21, when it sold 5,000 downloads, a 788% increase from the day before. A post on Earth, Wind & Fire's official Twitter account included a poll on Sept. 21 asking their followers, simply, "Do you remember?" Of the half-million users who responded, 88% replied "yes." "September" originally peaked on the Hot 100 at No. 8 in Feb. 1979, after spending a week at No. 1 on Hot R&B/Hip-Hop Songs chart. - Billboard, 10/3/18......
The producers of a new musical based on the life of legendary soul singer Tina Turner announced on Oct. 3 that "Tina: The Tina Turner Musical" will be heading to Broadway in the fall of 2019. "Tina," which premiered in London in April, has continued to play to sold-out houses. "Tina," presented with the cooperation of Turner herself, follows the singer as she rises from humble beginnings and triumphs over adversity to become one of the world's most successful singers. "Bringing this musical to life on stage and working with this team has meant so much to me, I feel that it is in many ways a culmination of my career," she said in a statement. "London audiences have been and continue to be extraordinary. Now, the bright lights of Broadway are calling, and I'm very excited to share this beautiful show with New York audiences next year," she added. Turner is currently played by Tony-nominated actress Adrienne Warren. Casting, performance dates, and the venue for the Broadway "Tina" will be announced at a later date. - Billboard, 10/3/18...... In related news, a play by Conor McPherson based on and including songs by Bob Dylan which opened in London in the fall of 2017 is now playing at The Public Theater in New York. "Girl from North Country" is described as a mysterious and dark story, populated by characters that could have walked out of Dylan songs, and set in the 1930s in Duluth, Minn., where the rock bard himself was born. The play is about the father of a baby carried by Marianne, a young African-American woman who was abandoned by her own parents and adopted by Nick and Elizabeth Laine, who own the boarding house where the play is set. The first two songs the audience hears are two lesser known Dylan tunes called "Sign on the Window" and "Went to See the Gypsy" from his album New Morning, so the play is hardly a "jukebox musical" in the vein of "Mamma Mia!" - Billboard, 10/2/18...... Meanwhile, a musical based on the director Cameron Crowe's '70s retro film Almost Famous is being turned into a stage musical, it was announced on Sept. 25. Tony-winning composer Tom Kitt ("Next to Norma"l) will provide the score, while Crowe will pen the book for the stage adaptation of his 2000 Oscar-winning film, coming-of-age story of a 15-year-old music enthusiast named William (played by Patrick Fugit), who scores a life-changing assignment at Rolling Stone magazine. The film, which also featured Kate Hudson in a career-making role as a groupie, won Crowe an Oscar for best screenplay, and Hudson and Francis McDormand, who played William's mother, were both nominated in the best supporting actress category. Crowe will also co-write the lyrics to the musical with Kitt. So far, there is no official word on casting or a timeline, though the production team suggests the show is Broadway-bound. - The Hollywood Reporter, 9/25/18...... In Twitter post on Oct. 1, Mick Jagger confirmed that he's working on some new music. Jagger shared a photo of his guitar along with the caption: "Writing lyrics #newmusic." The post comes after Jagger shared an earlier post in September with himself playing "new tunes" accompanied by his harmonica. Whatever that new music is would mark Jagger's first release since the 2017 double-sided single release "Gotta Get a Grip"/"England Lost," responding to the anxiety and instability in a post-Brexit U.K. The Rolling Stones have not released new, original music since A Bigger Bang in 2005. In 2016, they released Blue & Lonesome, an album of old blues covers. - Billboard, 10/2/18...... Elvis Costello has commented on his recent cancer scare, which forced him to cancel six tour dates in July while he recovered. "I went back on the road a bit too early -- I didn't leave enough time to get my energy back," he says. The 64-year-old New Wave icon continued: "The English tabloids chose to make it sound as if I was in some sort of mortal struggle. It was my choice to initially be private about this, because I didn't want to have to worry my 91-year-old mother or my 11-year-old twin boys. It has taken until I just [recently] visited England to get it straight. This, thankfully, was a relatively joyful thing to be able to say: 'I'm fine.' And all of the people writing to me that have never met me [is] fantastic. I couldn't be happier to know that people care." Costello reteamed with his go-to band The Imposters for a new LP, Look Now, out Oct. 12. - Billboard, 10/2/18......
Musicians around the world took time to pay homage to iconic rocker Tom Petty on Oct. 2, the one-year anniversary of his death. John Fogerty, The Lumineers and Eddie Vedder are just a sample of artists who posted one-of-a-kind renditions of Petty songs, exclusive covers, and heartwarming posts on the internet as they remember the rocker's music, legacy and impact on the rock world. "Tom Petty was truly as good as it gets. The pain we feel from his loss is indescribable, but lucky for us the music will love on forever!," John Fogerty posted on his Twitter account, while The Lumineers released a stripped-down version of Petty's "Walls." During his annual Ohana Fest in California on Sept. 28, Eddie Vedder took the time to pay tribute to Petty by covering both the iconic 1989 "Won't Back Down" and "Wildflowers" alongside the Heartbreaker's own Scott Thurston. A new Petty box set curated by Petty's daughter Adria and wife Dana, An American Treasure, was released on Sept. 28. The Pettys say that future posthumous releases of Tom's music could include more studio rarities and 15 years of recorded live shows, including a legendary 20-song stand at Fillmore West. - Billboard, 10/2/18...... Joe Strummer 001, a fascinating new release of the late The Clash singer's uneven solo music career, will drop on Oct. 5. Strummer's solo career, which he never wanted, began in 1986 after the Clash disbanded and ended in 1999, when he formed The Mescaleros. It finds Strummer creatively adrift, bouncing from one obscure movie soundtrack to the next, and for a while dropping off the map altogether. Joe Strummer 001, which shows Strummer's California drivers license photo on the front, will also be released as a 2-disc deluxe edition and a 4 LP vinyl edition. - Billboard, 9/28/18...... Lindsey Buckingham was the musical guest on ABC's Jimmy Kimmel Live! on Oct. 1, and the former Fleetwood Mac singer/guitarist rocked host Jimmy Kimmel and the audience with a rendition of "Soul Drifter" from his upcoming Solo Anthology - The Best of Lindsey Buckingham, which hits stores on Oct. 5. He also performed his solo hit "Trouble," which maintained the laid-back vibe of the original recording. - Billboard, 10/2/18...... Neil Young and his backing band Promise of the Real played the Capitol Theatre in Port Chester, N.Y. on Sept. 27 as part of a sort of mini-tour after Young's Sept. 22 set at Farm Aid. The set started out with Young exploring some of hiss lesser-known songs and even took some detours into Promise of the Real's material, but by the end of the show, Young and the band were jamming like a slightly more countrified Crazy Horse. Young opened with Harvest's "Out on the Weekend," then got mellow with "World on a String" "Albuquerque," and "Speakin' Out" -- the last of which he played on piano. He closed with "Ohio," a ferocious "Rockin' in the Free World," and an encore of "Mansion on the Hill," with its apt chorus -- "psychedelic music fills the air." - Billboard, 9/28/18...... Renowned Hollywood agent Michael Ovitz has released a new tell-all autobiography, Who Is Michael Ovitz?, which includes a story about how one of his clients, Michael Jackson, once wanted to become the first black James Bond. Ovitz says he struggled to take the King of Pop seriously during a meal at his L.A. home when Jackson's iconic black hat fell in a dish of guacamole. Jackson, Ovitz says, became engraged and stalked off, but after listening to Jackson once more, Ovitz says he had to let him down gently -- admitting that he was "thinly built, you're too sensitive, you won't be credible as a brutal block of stone." Although Jackson's Bond ambition was never realised, he went on to star in a variety of big screen roles throughout his career -- including leading roles in The Wiz and Captain EO. - New Musical Express, 10/2/18......

After bowing out of Ringo Starr's All-Starr Band in 2017, Todd Rundgren has announced he'll play three all-star David Bowie tribute shows, joining former Bowie guitarist Adrian Belew, Fishbone's Angelo Moore, Paul Dempsey and others on Oct. 3 in Los Angeles and Oct. 7-8 in Reykjavik, Iceland. Rundgren say the latter locale is part of the reason he signed on to sing "Life On Mars," "Changes" and more during the week. I like doing these kinds of events where I get to play with other musicians, some of whom I do not know, and that's part of the fun of it -- and the fact we're going to Iceland, which I've never been to before and would like to see," Rundgren says. "It's kind of a no-brainer in some ways." Rundgren says he saw Bowie and his Spiders From Mars' first show at New York's Radio City Music Hall and struck up a friendship with Bowie guitarist Mick Ronson after he took up residence in Rundgren's hometown of Woodstock, N.Y. "David and I were never pals hanging out and talking or anything like that," Rundgren recalls, "but I would run into him on occasion at Max's Kansas City and things like that." Keyboardist Roger Powell from Rundgren's '70s band Utopia also played with Bowie later in the decade with Belew, "so you can see there's all kinds of little threads that sort of tie it together." Rundgren says his leaving Starr's band is "kind of a relief." "This one stayed together for a long time, but after six or so years of doing it and play substantially the same set every night I was ready to move on and I think it was probably good for the band as well to get some other players in there so they could work on some other material," he says. Rundgren did, however, reunite Utopia for a spring tour earlier in 2018, which although he says was satisfying is unlikely to happen again. Rundgren is also currently playing his own shows and has contributed to new music by the likes of Neil Finn, Steve Vai, Rivers Cuomo and Iggy Pop. He also hopes to publish his memoir, The Individualist, which he's been working on since the '90s but "just kept getting distracted." "I don't get into elaborate descriptions of evenings of debauchery or anything like that... But it is revealing about things that have happened to me and causalities and results of all that." - Billboard, 10/1/18...... Speaking of David Bowie, a new live Bowie release of his legendary headline set at the 2000 Glastonbury festival is set to be released this fall for the very first time. David Bowie - Glastonbury 2000 will drop on Nov. 30 on double CD, DVD, and a triple LP vinyl, complete with liner notes from Caitlin Moran, rare photos, and Bowie's tour diary, originally written for Time Out. "As of 1990 I got through the rest of the 20th century without having to do a big hits show," wrote Bowie in his diary entry. "Yes, yes, I know I did four or five hits on the later shows but I held out pretty well I thought big, well known songs will litter the field at Glastonbury this year. Well, with a couple of quirks of course," he added. While often regarded as one of the greatest sets in the venerable UK festival's history, Bowie's Sunday night closing show has never been released on video or audio in its entirety. Meanwhile, a new box set of Bowie's '80s material, Loving The Alien, will be released on Oct. 12. - New Musical Express, 10/2/18...... Bruce Springsteen jammed with punk rockers Social Distortion at the inaugural Sea.Hear.Now festival in Asbury Park, N.J., on Sept. 30. Springsteen dropped in at the even organized by his longtime photographer, Danny Clinch, for a jam of Social Distortion's signature cover of Johnny Cash's "Ring of Fire." Thousands shouted out the Jersey mating call "BROOOOOOCE!!!" as their home state hero also laid down some guitar on Social Distortions's "Bad Luck" and "Misery Loves Company." The festival also included sets from Jack Johnson, Kaleo, Brandi Carlile, Incubus, Ben Harper, Blondie and Frank Turner. Springsteen has also previously collaborated on live and studio projects with Social D's Ness. - Billboard, 10/1/18...... Art Garfunkel has announced details of a 10-city Spring 2019 UK tour that will kick off on Apr. 6 in Oxford, also visiting Brighton (4/7), Cambridge (4/9), Cardiff (4/12), Manchester (4/14), Liverpool (4/16) and Birmingham (4/17) before wrapping in Gateshead on Apr. 20. Garfunkel released his last solo album, Some Enchanted Evening, in 2007. - NME, 10/2/18......
Cher has recently been named a recipient of the prestigious Kennedy Center honor, and although she says the news was certainly welcome, she says she really wanted to receive it during the presidency of Barack Obama instead of Donald Trump. A regular at anti-Trump rallies and marches, Cher ranks among the most outspoken celebrities against the current U.S. president, and her participation in the upcoming ceremony might make for an awkward gathering. The White House has said no decisions had been made on whether Pres. Trump would participate in this year's Kennedy Center Honors program. The Kennedy Center prize is given to those in the performing arts for lifetime contributions to American culture, and this year's other recipients include composer and pianist Philip Glass, country music entertainer Reba McEntire, and jazz saxophonist and composer Wayne Shorter. Meanwhile, the man recently arrested at Cher's Malibu, Calif., home in late September has just been slammed with a series of drug and weapons charges. Donovan Ruiz has been hit with counts including possession of narcotics for sale, possession of a controlled substance, possession of methamphetamines, and possession of a baton, according to court documents. All seven of the charges against him are felonies. Cher was not at home when cops raided the property and arrested Ruiz, who is Cher's assistant's son, on a tip that allegedly linked him to the death of a drug dealer. - PageSix.com/WENN/Canoe.com, 10/1/18...... In a new interview with the UK's Evening Standard, Bjrn Ulvaeus of ABBA suggested the famous foursome could release a new album following recent recording sessions. Ulvaeus said the band's time in the studio this year could lead to "a new album, possibly." "Or four songs or something like that -- that's possible," he continued, before repeating his insistence the band would not tour. "But for us to perform on stage that's just not going to happen. That's a definite." While a full-length ABBA record has not been officially confirmed at present, a new ABBA song titled "I Still Have Faith In You"' will reportedly premiere on the BBC in December. - New Musical Express, 10/2/18...... Willie Nelson unveiled a new political song called "Vote 'Em Out" on Sept. 29 while performing at an Austin rally for Texas Senate candidate Beto O'Rourke. Nelson, 85, has been openly supporting O'Rourke's bid to unseat Republican Sen. Ted Cruz in the upcoming midterms, drawing ire from some of his "red state" Texas Trump-supporting fans. Together, Nelson and O'Rourke, who delivered a typically styled speech with electrifying progressive populism, drew tens of thousands of supporters, which Democratic Coalition co-founder Scott Dworkin said was more "than any Trump rally I've seen this year." - SplinterNews.com, 9/30/18...... In an interview with the long-running CBS newsmagazine 60 MInutes on Sept. 30, Paul McCartney revealed he sometimes relearns his widely-recognized tracks as he often forgets his chart-topping hits. "When I'm doing shows I listen to a lotta music, Beatles music, Wings music, to see what ones we're gonna do. And to learn them," the 76-year-old music legend said. Surprised by his remarks, the interviewer asked Sir Paul whether he often forgets his tracks, to which he responded: "There's too many. Too many words. Too many notes. They're very hard. I mean, you know, it's not like they're all three chords." McCartney is promoting his new No. 1 album, Egypt Station. - DailyMail.co.uk, 10/1/18......

In other Beatles-related news, the band's chief recording engineer, Geoff Emerick, died from a massive heart attack on Oct. 2. He was 72. Remembered as an innovator behind the desk, Emerick was just 15 when he began working at Abbey Road Studios. He was assistant engineer on such songs as "Love Me Do," "I Want To Hold Your Hand," "She Loves You," and "A Hard Day's Night." Just prior to turning 19, he became the Beatles' main engineer and helmed Revolver, Sgt. Pepper's Lonely Hearts Club Band and Abbey Road, as well as much of Magical Mystery Tour and The Beatles ("The White Album"), which is celebrating the 50th anniversary of its release this year with an expansive box set. Later, he worked on recordings with Elvis Costello, Michael Jackson, The Zombies, Cheap Trick, Stevie Wonder and many more. During his career, Emerick won four Grammy Awards -- three for best engineered album, for Sgt. Pepper's, Abbey Road and the Paul McCartney and Wings album Band on the Run. In 2003, he was awarded a technical Grammy for "pushing the boundaries of studio recording techniques of creativity and imagination." He was also the author of a 2006 autobiography, Here, There and Everywhere: My Life Recording the Music of the Beatles. Emerick had been scheduled to participate in a symposium at Monmouth University during Nov. 8-11 on the Beatles' "White Album." "I'll always remember [Geoff] with great fondness and I know his work will be long remembered by connoisseurs of sound," Paul McCartney posted on his website on Oct. 3. "He also paid tribute to the engineer s humour and skill in the studio, saying he was always open to the many new ideas that we threw at him." - Billboard, 10/3/18...... Texas native Peggy Sue Gerron Rackham of Lubbock, who was immortalized in the 1958 Buddy Holly song "Peggy Sue," died on Oct. 1 at University Medical Center. She was 78. Ms. Gerron was married to drummer Jerry Allison, from Holly's rock 'n' roll band The Crickets. The couple later divorced. Her son-in-law, Tom Stathos, told KCBD-TV in Lubbock that the song "Peggy Sue" initially had a different name. "It was originally going to be Cindy Lou [Holly's niece] and that he [Allison] wanted to impress Peggy Sue so he got Buddy to change the name." Holly wrote several other popular songs, including "That'll Be the Day" and "Maybe Baby," in addition to a "Peggy Sue" song-sequel, "Peggy Sue Got Married." Holly died in a Feb. 3, 1959, plane crash in Iowa that also killed Ritchie Valens and J.P. "The Big Bopper" Richardson. - AP, 10/2/18.
Saturday, September 29, 2018

Former Jefferson Airplane/Jefferson Starship vocalist Marty Balin died on Sept. 27 of as yet undisclosed causes. He was 76. Born Martyn Jerel Buchwald in San Francisco on Jan. 30, 1943, Balin's tenor voice provided hits for the '60s psychedelic band and its more mellow '70s spin-off band, the Jefferson Starship. His songwriting credits for the Airplane included "It's No Secret," "Today," "Comin' Back To Me," "Plastic Fantastic Lover," "Share a Little Joke," and "Volunteers" -- the latter sung at the iconic 1969 Woodstock festival. During their Airplane concerts, Balin and vocalist Grace Slick traded vocals in battles that became increasingly feverish, giving the band a volatile sound. After the Jefferson Airplane unofficially retired in 1972, Slick and Airplane guitarist Paul Kantner formed the Jefferson Starship in 1974, and Balin tentatively rejoined the band in 1975. The group's big breakthrough came with Red Octopus, their first No. 1 LP, which hit the top position several times during that year and sold four million copies, helped by Balin's ballad "Miracles" which was a No. 3 single. The band was more popular than ever, but in Slick's opinion the music had become bland and corporate, and her rivalry with Balin had not diminished.
Their followup LP, 1976's Spitfire, became their first platinum album. After another platinum album, Earth, both Balin and Slick left. Kantner then left that band and formed the simply named Starship, which enjoyed even greater commercial success. In 1981, Balin released a solo LP of MOR love songs and in 1981 he had a hit single with "Hearts," which went to No. 8. In 1989, Kanter, Slick, Balin, and original Jefferson Airplane members Jack Casady and Jorma Kaukonen revived the early Jefferson Airplane lineup, and released the eponymous LP Jefferson Airplane, although it only reached the No. 85 position. The Jefferson Starship was then reformed by Kantner in 1991, and Balin rejoined that group the following year. It toured as "Jefferson Starship - The Next Generation" in the early '90s to positive reviews. Balin's wife, Susan Joy, was by his side when he died. In a statement released on Sept. 28, his family said: "Marty's fans describe him as having had a substantial impact for the better of the world: 'One of the greatest voices of all time, a writer of songs that will never fade, and founder of the quintessential San Francisco band of the sixties.' His music is known for being the soundtrack to all of life's monumental moments." - CNN/The Rolling Stone Encyclopedia of Rock, 9/28/18.
Saturday, September 29, 2018
The Nile Rodgers-fronted group Chic released It's About Time, its first album in over 25 years, on Sept. 28. Rodgers says that It's About Time, which features contributions from the likes of Elton John, Lady Gaga, Hailee Steinfeld, Stefflon Don, Emeli Sande and Craig David, "is the most self-indulgent album I've ever done in my life." "I don't normally make records like this because I don't have the power to say 'this is how it's gonna go and I'm gonna tell this really big story.' So now that I do, I can do it my way and this is happening my way exactly," says the 66-years old Rodgers. "And I just hope people get it and like it and understand it. It's a geeky record, and a very idealistic record." Rodgers notes that It's About Time is the first album in a two-part collection of new Chic music, with the second part tentatively due in February 2019. - Billboard, 9/28/18......


The official website of the upcoming Elton John movie Rocketman shared the first official photo from the movie on Sept. 28. Welsh actor Taron Egerton, who portrays Sir Elton in the movie, is shown dressed in a gold bomber jacket and blue, red and gold winged boots. He is also seen sporting some glittery sunglasses and John's red hair. "TaronEgerton stars in #Rocketman, an epic musical fantasy about the uncensored human story of Sir Elton John's breakthrough years. Experience it in theatres Summer 2019. pic.twitter.com/fwMMoGxSnb," reads a tweet on the site. Rocketman, first announced in 2011, is billed as a "larger than life movie musical spectacle that tells the story of a child prodigy turned music legend." Dexter Fletcher, who worked on the Eddie The Eagle biopic with Tom Egerton, will be directing. John will serve as an executive producer on the project and is planning to "re-record many of his iconic hits to parallel the emotional beats of the film." In other Elton-related news, the singer has just added 25 more North American dates to his "Farewell Yellow Brick Road" tour, in September, October and November of 2019. John kicked off the tour on Sept. 8 in Allentown, Pa. On the tour, fans will get a unique glimpse into the personal meaning behind many of the Rocket Man's hits, with never-before-seen photos and videos displayed throughout the show to commemorate his 50-year career. The tour is currently scheduled to wrap on Nov. 16, 2019, in Long Island, N.Y. - NME/Billboard, 9/28/18...... The 9th Circuit Court of Appeals in San Francisco has overturned a 2016 jury verdict that found that Led Zeppelin did not steal any original music from "Taurus," an obscure 1968 instrumental by the Los Angeles band Spirit. "Taurus" was written by the late Spirit guitarist Randy Wolfe, better known as Randy California, whose trust brought the copyright infringement lawsuit. A trustee for Wolfe's estate claims Led Zeppelin vocalist Robert Plant was inspired to write "Stairway to Heaven" after hearing Spirit perform "Taurus" while the bands toured together in 1968 and 1969, and that Wolfe never got any credit. The jury in the 2016 trial found that the two songs were not substantially similar, and supported the defendants' claim that Wolfe was a songwriter for hire who did not have a copyright claim, and that the opening of "Stairway" -- a descending chromatic four-chord progression -- is a common musical convention that did not deserve copyright protection. Now the federal appeals court panel that overturned the 2016 ruling held that parts of the jury instructions in that trial were erroneous and prejudicial, and that the first trial abused its discretion by not allowing recordings of "Taurus" to be played during the proceedings. Meanwhile, Led Zeppelin continues the celebration of its 50th anniversary in 2018 with the release of a new 50th Anniversary Interviews album, which is currently available for streaming on Spotify.com. The release is comprised of 34 new interview clips from the band's surviving members, Robert Plant, Jimmy Page and John Paul Jones who reflect on their career, as well as specific songs and albums. The band has also digitally released their recent Record Store Day single, which featured unreleased versions of both "Rock And Roll" and "Friends." - NBCNews.com/New Musical Express, 9/28/18...... Rod Stewart's 30th studio album, Blood Red Roses, hit stores on Sept. 28, and unlike his contemporaries Elton John, Bob Seger and Paul Simon, the 73-year-old Stewart says that he's "not even thinking" about retiring from live performing. "We have a concert in Budapest next week, and it can't come around quick enough. I'm anxious. I love it," Stewart told Billboard. "Elton, he's doing 300 shows and he'll still do the odd show here and there. All good things must end. Not for me, not yet. I'm not even thinking about it," he added. Rod says he's also started work on his next album, and "it will be totally different from the last three." - Billboard, 9/27/18......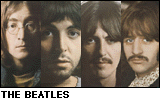 Elsewhere on the Fab Four front, the Beatles announced on Sept. 24 that they are releasing new versions of The Beatles (White Album) on Nov. 9 -- adding new 2018 mixes and a wealth of unreleased demos from the vaults to celebrate the original two-disc album's 50th anniversary of release in November, 1968. The mixes for the new packages were done by producer Giles Martin and mix engineer Sam Okell. The packages include a 3 CD edition, a 6 CD + Blu-ray deluxe edition, and a 4-LP vinyl edition. The Beatles, which was the first to be released on the Beatles' Apple label, was issued in stereo and mono in the U.K., but only stereo in the U.S., and had long been seen as the first glimpses of the Beatles as solo artists. - Billboard, 9/24/18...... In a short video posted on publisher Puffin Books' YouTube account on Sept. 27, Paul McCartney announced that he has written his first illustrated children's book, titled Hey Grandude. The book follows the adventures of a magical man named Grandude and his four grandchildren, who he calls "Chillers." McCartney says he originally got the idea for the book after one of his eight grandchildren began to refer to him as "Grandude," and the nickname stuck. "I wanted to write it for grandparents everywhere, so it gives them something to read to the grandkids at bedtime," he said. Hey Grandude, illustrated by Kathryn Durst, will be published by Puffin Books in Sept. 2019. Although the famous former Beatle co-wrote the 2005 children's book High in the Clouds with Philip Ardagh, Hey Grandude will be his first solo literary venture. - Billboard, 9/27/18...... Prince was posthumously awarded an honorary degree by the University of Minnesota on Sept. 26 to recognize his influence on music and his role in shaping his hometown of Minneapolis. A special ceremony on the campus featuring Prince music performed by the university's School of Music was held to award the degree. The university had been preparing to present it to Prince himself before his death in 2016. - AP, 9/26/18...... Barbara Streisand released her first song since 2005, "Don't Lie to Me," on Sept. 27. Inspired by the Donald Trump administration and today's political climate, its chorus says "How do you sleep and the world keeps turning? All that we built has come undone." The 76-year-old singer said she initially aimed to include "very subtle" references to Trump, but confessed "I just went ballistic" in writing the lyrics. "I just can't stand what's going on," Streisand says. "His assault on our democracy, our institutions, our founders -- I think we're in a fight... We're in a war for the soul of America," she added. "Don't Lie to Me," along with other politically-themed songs including "Imagine" and "What the World Needs Now," will be featured on Streisand's new 11-track album, Walls, which drops Nov. 2. - DailyMail.co.uk, 9/27/18...... The Eagles announced on Sept. 26 they'll release a new Legacy box set on Nov. 2 that will include all seven of the band's studio albums, three live albums, and a compilation of singles and B-sides. The 12-disc set also includes their Hell Freezes Over and Farewell Melbourne concert videos on DVD and Blu-ray, respectively. Another box set, a 15-LP vinyl package, will also be released including everything but the concert videos from the CD set. Both box sets -- which include a hard-cover book of photos, memorabilia and artwork too -- are set for release Nov. 2 via Rhino Entertainment, with the CD set available for $179.98 and the vinyl set for $349.98. Meanwhile, the Eagles are in the midst of a 2019 tour with co-founder Don Henley and longtime members Joe Walsh and Timothy B. Schmit joined by country star Vince Gill and Glenn Frey's son Deacon Frey. It will wrap on Dec. 7 in Honolulu. The band has also announced a massive 2019 world tour that's set to kick off on May 26 in Antwerp, Belgium before heading across Europe. It will include six stops in the UK in June. - Billboard/NME, 9/26/18...... The 33rd FarmAid benefit concert was held on Sept. 22 in Hartford, Conn. Neil Young, one of the co-founders of the annual show, spoke about supporting family farms and independent small businesses between songs. "When you see a farmer's market, just stop and go in and get to know them and buy something. Buy something good. Don't buy the shit you get at Safeway. Buy something that's really safe. All the crap you get in these big stores is not good. It's got a lot of chemicals in it and it kills the earth," Young said. Young, a self-described Libertarian, said that he's "been called a lot of things by this dickhead in the White House, but I am a Canadian, and I love America. There's nothing here that needs to be made 'great again." Young founded Farm Aid in 1985 with Willie Nelson and John Mellencamp. - Billboard, 9/25/18......
Pink Floyd drummer Nick Mason returned to London's Roundhouse venue on Sept. 24 for a gig with his new band Saucerful of Secrets, over a half century since he first played there with Pink Floyd. Mason's group kicked off the set with "Interstellar Overdrive" and "Astronomy Domine," both from the band's 1967 debut The Piper At The Gates Of Dawn. Mason said that his new live project Saucerful of Secrets, named after Pink Floyd's 1968 album, was born after he had "finally given up waiting for that phone call from Roger [Waters] or David [Gilmour]," adding that he was "thrilled to be back at The Roundhouse." Other highlights included a searing "Lucifer Sam" and the visceral white noise rush of "Set The Controls For The Heart of the Sun," while early singles "See Emily Play" and "Arnold Layne" were reborn with a fresh intensity and power. Pink Floyd famously opened the venue on Oct. 15, 1966, performing alongside The Soft Machine at an "All Night Rave" to launch the underground newspaper International Times. It was attended by a who's who of countercultere '60s London, including Paul McCartney, Marianne Faithfull and Blow Up director Michelangelo Antonioni. Acid-laced sugar cubes were said to have been handed out at the door. - Billboard, 9/25/18...... Former Deep Purple bassist/singer Glenn Hughes will kick off his "Glenn Hughes Performs Classic Deep Purple Live" tour of Ireland and the UK on Sept. 29 in Belfast. It will be the first time ever that Hughes performs Deep Purple material in Ireland. After a Sept. 30 show in Dublin, Hughes then will continue on to the UK on Oct. 2 in Bristol with special guest Laurence Jones. Hughes' eleven-date tour will also visit Leamington (10/3), Southampton (10/5), Cardiff (10/6), Leeds (10/9), Newcastle (10/10), Glasgow (10/12) and Manchester (10/13) before wrapping at London's Electric Ballroom on Oct. 15. - Noble PR, 9/27/18...... The estate of late teen idol and country/rock singer Rick Nelson filed a class action lawsuit against Sony Music Entertainment on Sept. 25 in U.S. District Court for the Southern District of New York, alleging the label violates contractual agreements with its artists by assessing an intercompany charge on international streaming revenue that deprives artists of accurate royalties from foreign sales. The suit alleges that Sony underreports revenue generated by artists abroad by adding a charge on revenues collected by region-specific subsidiaries such as Sony Music UK and Sony Music Australia. The lawsuit asks the court for a jury trial with hopes to compel Sony to remove the intercompany charge for international sales and include 100 percent of income in the accounting. Nelson signed with CBS/Epic in 1976, four years after his last big hit -- the country rock classic "Garden Party." A year after signing with Epic he released Intakes, which sold poorly. A followup for the label was recorded in 1978, though the tracks were shelved until after his death in 1985. - Billboard, 9/26/18...... Adam Cohen, the son and producer of late Rock and Roll Hall of Fame inductee Leonard Cohen, revealed on Sept. 28 that he's working to complete some of his dad's unfinished songs for a new album to be released sometime in 2019. "I was tasked with finishing a few more songs of his that we started together on the last album, so his voice is literally still in my life," Adam said in an interview with CBC q's Tom Power. "To make a long story short, I believe that there are some really beautiful new songs of Leonard Cohen that no one's heard that are at some point going to come out," he added. Adam Cohen will also be releasing The Flame, a book of Leonard Cohen's unpublished poems, on Oct. 2. Leonard Cohen passed away in 2016 at the age of 82. - Billboard, 9/28/18......
Blondie announced on Sept. 24 that they'll be playing two nights in Cuba next March as part of a four-day cultural exchange program. Blondie will play two concerts during their March 14-18 visit in Havana, which will also feature Cuban musicians Alain Perez, David Torrens and Sintesis. The program, in which fans can also come along, will also include visits to Cuban museums and cultural institutions, studios and galleries and photography and architecture tours. Pricing for the trip, which includes a hotel reservation, ranges from $2,700 to $5,600. Blondie drummer Clem Burke says the band has been experimenting with Caribbean sounds for years on songs like, "Rapture" and "The Tide Is High" and they've always loved Cuban music. - AP, 9/24/18...... Ventura County, Calif. detectives were called to the Malibu mansion of Cher on Sept. 27 to execute a search warrant a man related to a recent drug overdose that occurred in Thousand Oaks, Calif. The man is reportedly 23-year-old Donovan Ruiz, who is Cher's assistant's son. Ruiz was reportedly arrested for a felony for supplying narcotics to someone who died. Cher was not home during the incident, as she is in the midst of her international tour. Her next show is scheduled for Brisbane, Australia on Sept. 28. Meanwhile, during a recent appearance on the Ellen DeGeneres Show, Cher revealed that she would like to collaborate with Adele and Pink, but "not Madonna." Cher has expressed her disdain for Madonna since the 1990s, saying that while she respected Madonna's music and business-savvy approach to the industry, she found her to be "mean," "spoiled" and "a bitch." - Billboard, 9/27/18...... Appearing on Watch What Happens Live with Andy Cohen on Sept. 27, former Australian supermodel Elle Macpherson was asked about her brief love triangle with Billy Joel and Christie Brinkley. "Billy and I were living together in Central Park West, we were friendly. I think he was dating Christie at the time, just starting to. I got ousted," Macpherson said. Host Andy Cohen also questioned Elle over the rumour that Joel's 1983 song "Uptown Girl" was about her. But the blonde beauty insisted that the hit tune was inspired by a variety of women. "I think it's (about) all the uptown girls, put it that way. I don't need to take any ownership over that. He liked tall girls," the 54-year-old Macpherson mused. Joel and his second wife Brinkley were married from 1985 until 1994, with the pop star currently wed to his fourth wife, Alexis Roderick. - WENN/Canoe.com, 9/28/18......
Actor/comic Bill Cosby was sentenced to three to 10 years in state prison on Sept. 25 for drugging and sexually assaulting Andrea Constand at his Philadelphia home in 2004. Cosby, 81, was sentenced to "total confinement" by Judge Steven O'Neill, five months after his conviction in the first celebrity trial of the #MeToo era. Ahead of the sentencing, O'Neill ruled that Cosby is a "sexually violent predator." The classification means that Cosby must undergo monthly counseling for the rest of his life and report quarterly to authorities. His name will appear on a sex-offender registry sent to neighbors, schools and victims. Cosby, who was once known as "America's Dad" for his role as Dr. Cliff Huxtable on The Cosby Show, was facing anywhere from probation to 10 years in prison after being convicted in April. His lawyers had asked for house arrest, saying 81-year-old Cosby -- who is legally blind -- is too old and helpless to do time in prison. Prosecutors asked for five to 10 years behind bars, saying the TV icon could still be a threat to women. Cosby's publicist, Andrew Wyatt, denounced the outcome in a statement outside court, calling it "the most racist and sexist trial in the history of the United States." Cosby became the first black actor to star in a primetime TV show, I Spy, in 1965. He remained a Hollywood A-lister for much of the next half-century. - AP, 9/25/18...... Film producer Gary Kurtz, one of the major forces in the creation of the Star Wars movies, has passed away at age 78 from cancer. Kurtz was a hands-on producer for 1977's Star Wars, shepherding George Lucas' pet project from Flash Gordon-knockoff to problematic production to unprecedented sci-fi phenomenon. The film went on to become the highest-grossing movie of all-time, and set the pace for many of the studio blockbusters that followed. Kurtz was also involved to a greater extent in the follow up, 1980's The Empire Strikes Back, serving as both producer and second unit director under director Irvin Kershner in the absence of Lucas, who was busy building up his Lucasfilm empire. Kurtz and Lucas first partnered on 1973's seminal teen comedy American Graffiti, which revolutionized the use of music and cross-cutting of stories in film, and helped launch the acting careers of Richard Dreyfuss, Ron Howard and Harrison Ford. Kurtz also produced Monte Hellman's 1971 cult classic racing movie Two-Lane Blacktop, starring singer James Taylor. - ComingSoon.net, 9/25/18...... Actress Laurie Mitchell, who portrayed the villainess who faces off against Zsa Zsa Gabor on the planet Venus in the campy 1958 sci-fi classic Queen of Outer Space, died on Sept. 20 of natural causes at a long-term care facility in Perris, Calif. She was 90. Ms. Mitchell played a man-hating queen whose face is hidden by a glittery mask in Queen of Outer Space, which became a fan favorite at film festivals, and she participated in autograph shows for the movie for the rest of her life. Ms. Mitchell also worked alongside Marilyn Monroe as a member of Sweet Sue's band in Billy Wilder's Some Like It Hot, (1959), which, she once said was "the most thrilling experience of my show business career." - The Hollywood Reporter, 9/24/18.
Monday, September 24, 2018
Detroit's Charles H. Wright Museum of African American History, the same museum that hosted Aretha Franklin's public visitations after her death, will debut an exhibit honoring her legacy on Sept. 25. Billed as a "tribute to the Queen of Soul," the exhibit will feature photographs, videos and the red shoes she wore at the first funeral viewing that drew global attention. Images and artifacts that span her life, including a photo of her birth home in Memphis, Tenn., a framed copy of the first record she cut in her longtime home of Detroit, and a close-up shot of her singing "My Country 'Tis of Thee" at Pres. Barack Obama's 2009 inauguration, will be on display. Museum officials say the show, which will run through Martin Luther King Jr. Day (Jan. 21) in 2019, is a prelude to a larger, long-term exhibit that could debut later in 2019, or early 2020, which could evolve into a permanent museum honoring Franklin and her family. Museum officials say their museum takes great pride in hosting the Franklin exhibit, as well as maintaining a connection with Franklin, who died Aug. 16 at 76. They say roughly 31,000 people came through to pay their final respects to her during the Aug. 29-30 visitation period. - AP, 9/23/18......

Paul Simon wrapped his "Homeward Bound - The Farewell Tour" on Sept. 22 in Queens' Flushing Meadows Corona Park with his last-ever live show that included such solo hits as "Rene and Georgette Magritte With Their Dog After the War," "Kodachrome," "Late In the Evening" and "Me and Julio Down By the Schoolyard," as well as Simon & Garfunkel classics as "America" and "The Sound of Silence." Telling the crowd that he wanted to "play a quick game of catch," Simon picked up a glove and threw a baseball into the crowd no less than three times, with lucky audience members tasked with tossing it back to him. During "Me and Julio Down By the Schoolyard," Simon trotted out his wife, Edie Brickell, to take care of that tune's iconic whistling section, and the crowd whooped with glee to hear Simon sing about "Rosie queen of Corona" in Corona Park. He brought the two-and-a-half-hour show to a close with a hushed performance of "Sound of Silence. - Billboard, 9/23/18...... In a new interview with Canada's Radio X, Paul McCartney revealed that a "new version" of the 1970 Beatles film Let It Be is in the works for a special anniversary re-release in 2020. "We keep talking about [a re-release]," Paul said. "We have meetings at Apple, you know, the original Beatles Apple. And it's one of the things you never quite know what's gonna happen with it. So there's no [definite] story at the moment. But I keep saying 'what's gonna happen?', because people ask about it." McCartney continued: "I think there may be a new version of it. That's kind of the latest gossip. There's a lot of footage, and the original movie came out, and it was really sort of about the break-up of The Beatles. And so for me, it was a little sad, the movie. But I know people have been looking at the [unreleased] footage; there's about 56 hours of footage. And someone was talking to me the other day and said: 'The overall feeling is very joyous and very uplifting. It's like a bunch of guys making music and enjoying it', you know. So I think there is some talk about making a new movie, re-editing it from the same period, from the same footage. We can make a new film out of it. So who knows, that may be happening in a year or two." Capturing the making of what turned out to be the Beatles' final studio album, Let It Be was originally released in 1970 and has not officially been available to purchase in any format since the 1980s. Plans for a DVD re-release of the film were shelved in 2008 following a request from McCartney and Ringo Starr. - New Musical Express, 9/19/18...... In other McCartney news, the music legend has reacted to his latest album, Egypt Station, reaching No. 1 in the US on the Billboard Hot 200 chart. "You know, it feels really great," Sir Paul told Billboard, "'Cause you can't get much higher than No. 1, you know? It really feels great. We put a lot of really hard work into it. Me and all the guys on the team. Greg Kurstin, Ryan Tedder, all our engineers. We've got a great little team. Everyone really worked hard. We put our heart and soul into it. 'Cause we really wanted to make something that was worthwhile, you know, that we could be proud of. So it's just great that it's actually got the results." - Billboard, 9/19/18...... Meanwhile in other Beatles-related news, previously unseen raw footage of John Lennon and George Harrison during an intimate recording of Lennon's "How Do You Sleep" was posted on the internet on Sept. 21. Recorded in Ascot, England, the video shows Harrison playing on Lennon's blue guitar along with longtime friend Klaus Voormann on bass, Alan White on drums, Rod Lynton and Ted Turner on acoustic guitars, and a few other listeners present. The lyrics of "How Do You Sleep," originally released in 1971 on Lennon's Imagine album, were directed at John's former Beatles bandmate Paul McCartney following the band's break-up the previous year. "How Do You Sleep?" (Takes 5 & 6, Raw Studio Mix Out-take) will appear on the upcoming six-disc album set Imagine: The Ultimate Collection which will be available on Oct 5. - Billboard, 9/21/18......
Allman Brothers Band founding member Dickey Betts has undergone successful surgery after what was described as a "freak" accident on Sept. 17 in which he slipped and hit his head while playing with his dog in Florida. According to posts on Betts' social media accounts, the "Blue Sky" singer-songwriter was in his backyard in Little Sarasota Bay, Fla., playing with the family dog when he "slipped and cracked his head," which caused "bleeding from the brain." Betts was then transported to an undisclosed local hospital, where he was reported to be "in critical but stable condition." Betts' wife Donna posted that "The family appreciates all of your thoughts and prayers during this very trying time... Dickey is a notorious fighter and he is displaying that now!" It was only in August when the 74-year-old musician suffered a "mild stroke" at his home and had to cancel upcoming tour dates. He had been responding well to his treatment, his longtime friend and manager David Spero said, but with his latest health concern, a slate of upcoming November shows are canceled. "It is very unfortunate, for all involved, that we need to cancel those shows," Spero said in a statement. "Please add Dickey into your thoughts and prayers." Betts, who was inducted into the Rock And Roll Hall of Fame with the Allman Brothers back in 1995, currently tours with the Dickey Betts Band, whose lineup features his son Duane Betts on guitar. - AP/Billboard, 9/22/18...... The legal battle between Ozzy Osbourne and concert promoter AEG came to a close on Sept. 21 after lawyers representing Osbourne agreed to drop a lawsuit against AEG after company officials announced plans to end its policy requiring acts that wanted to play the O2 Arena in London to also play Staples Center in Los Angeles. Ozzy's attorney Dan Wall filed a stipulation to dismiss the case before U.S. District Court Judge Dale Fischer, a procedural move that brings an end to the anti-trust lawsuit filed in March against AEG. The case was dismissed with prejudice, meaning Osbourne can't refile the lawsuit. "Sharon and Ozzy are pleased, there is nothing left to litigate," Wall said. - Billboard, 9/22/18...... Cher released her cover of the iconic ABBA song "One of Us" on Sept. 21, marking the third and final single to come off of Cher's new ABBA-based album Dancing Queen. While the original song is filled with funky melodies and rhythms to mix up the depressing lyrics, Cher trades them in for a piano and a few violins, making the already-melancholy song a bonafide heart-wrencher. Dancing Queen will drop on Sept. 28, and Cher has announced plans to tour behind the album via her new "Here We Go Again" tour, in which she will cover ABBA classics as well as some of her own best-known songs. - Billboard, 9/21/18...... Elton John announced on Sept.21 that his Rocket Entertainment company has struck a long-term partnership with Universal Music that will cover his recorded music, music publishing, merchandise, brand management and licensing rights for the rest of his career. The pact ensures that not only is all of John's voluminous catalog under one roof, but so are his future recordings. John has been signed to companies now under UMG's umbrella for his five-decade recording career. David Furnish, John's husband, became Rocket Entertainment CEO in 2015, with an eye toward growing John's presence on streaming services and social media, as well as enhancing his touring, branding and licensing. John is expected to release new music under the deal. His last studio album, Wonderful Crazy Night, came out in 2016. Earlier in 2018, Revamp, a pop collection of John/Bernie Taupin covers came out, as did a companion country album of covers, Restoration. Paramount will release Rocketman, a biopic based on John's life, in May 2019. - Billboard, 9/21/18...... In other Elton news, John and partner David Furnish have won a libel judgement against a UK media company that owns the tabloid The Sun over a story in February that claimed the couple's dog severely injured a child while on a play date and inflicted "Freddy Krueger-like injuries" -- a reference to the violent character in the Nightmare on Elm Street. The couple were not at London's High Court on Sept. 21 but their lawyer, Jenny Afia, says the allegation was false and that NGN agreed to apologize and to pay "significant damages as well as to reimburse their legal costs." - AP, 9/21/18...... The Rolling Stones' classic track "She's a Rainbow" has entered the Billboard Hot Rock Songs chart after being featured in an Acura car commercial. "She's a Rainbow," from the band's 1967 album Their Satanic Majesties, made its maiden appearance on the chart for the week ending Sept. 13, with a boost of 274 percent in sales (to 6,000) and 138 percent in streams (to 366,000). Meanwhile, a cover of the Simon & Garfunkel standard "The Sound of Silence" by the band Disturbed has re-entered the same chart thanks to the recirculation of a 9/11 tribute video (originally uploaded in 2016) featuring the song. Disturbed's "Sound of Silence" re-entered at No. 9 for its 54th total week on the tally since its September 2015 debut; it peaked at No. 3 in April 2016. Also experiencing a boost in streaming is Earth, Wind & Fire's "September," which every year has a hefty streaming spike when September rolls around. In 2017, "September" saw a 286 percent increase in views on YouTube compared to its annual daily average. While the whole month of September is generally good for the track, the month also sees an annual spike in views for the band's "September" video. Now celebrating its 40th anniversary, the EWF "September" video should expect another surge on top of its over 225 million views to date. - Billboard, 9/20/18......
Bob Dylan has announced he will release the latest album in his extensive bootleg series, More Tracks, More Blood - Volume 14, on Nov. 2. The 6-disc collection will include everything from the first recording session of his 1975 album, Blood on the Tracks, and will also be released as a condensed single CD and a double LP set. The deluxe edition will include every recording from the famed "New York Sessions," including studio commentary, and the most basic versions of hits like "Tangled Up in Blue," and "Idiot Wind," both of which appeared in their final form on Blood on the Tracks. The deluxe version will also include a replica of one of Dylan's notebooks from his golden era. - Billboard, 9/20/18...... The third single from Tom Petty's forthcoming box set An American Treasure, "Gainesville," has been released ahead of the set's Sept. 28 release. "Gainesville," a 1998 recording, pays homage to Petty's hometown and is a previously unreleased track from Petty's Echo recording sessions. An American Treasure will include 60 tracks over four CDs, including never-before-heard tracks, live performances, alternate versions of songs and much more. - Billboard, 9/20/18...... '70s soul singer Gladys Knight will be among the headliners at the 2018 Carousel of Hope Ball on Oct. 6 at the Beverly Hilton Hotel in Los Angeles. The biennial event, which benefits the Barbara Davis Center for Diabetes and programs run by the Children's Diabetes Foundation, has raised more than $110 million since its 1977 inception. Past performers include Stevie Wonder, Elton John, Paul McCartney, Smokey Robinson, Sting and Whitney Houston. - Billboard, 9/20/18...... Stevie Wonder has grossed $4.2 million in August from seven shows at MGM-owned venues in Las Vegas and Oxon, Md., giving him a No. 3 position in the Billboard Hot Tours roundup dated Sept. 22. Wonder's shows mark a return to the road for the elusive Motown legend. Despite being wildly prolific throughout his career, Wonder has only toured once this decade, on the 2014-2015 trek celebrating his Grammy-winning 1976 album Songs in the Key of Life. - Billboard, 9/20/18...... The Beach Boys' lead singer Mike Love will release a Christmas album, Reason for the Season, on Oct. 26. The album will feature a 12-track mix of original holiday songs and Christmas classics, including "Oh Come All Ye Faithful" and "Little St. Nick," which the Beach Boys recorded back in 1964. Love and the Beach Boys will embark on a 22-city U.S. holiday tour on Nov. 16. - Billboard, 9/20/18...... In related news, Star Trek actor William Shatner has announced he will release his very first Christmas LP, Shatner Claus - The Christmas Album, in October. The album will feature an eclectic group of contributors including Iggy Pop, Henry Rollins, ZZ Top's Billy Gibbons, Judy Collins and more covering such yuletide classics as "Silent Night," "Jingle Bells," "Rudolph The Red-Nosed Reindeer" and "White Christmas," respectively. - New Musical Express, 9/20/18...... Appearing on NBC's America's Got Talent on Sept. 19, KISS announced they will launch an "End Of The Road" farewell tour in the coming months. Dates have yet to be announced, but the band's website will have more information in the weeks to come. The multi-year stint will give fans one last opportunity to witness the Rock & Roll Hall of Fame inductees' famous explosive live shows. "All that we have built and all that we have conquered over the past four decades could never have happened without the millions of people worldwide who've filled clubs, arenas and stadiums over those years," KISS said in a statement. "This will be the ultimate celebration for those who've seen us and a last chance for those who haven't. KISS Army, we're saying goodbye on our final tour with our biggest show yet and we'll go out the same way we came in... unapologetic and unstoppable." - Billboard, 9/19/18......
About 80 of Burt Reynolds' friends and relatives, including his former wife Loni Anderson, shared memories of the late actor at a private memorial service in North Palm Beach, Fla., on Sept. 20. Anderson, who had a famously difficult divorce from Reynolds, shared fond memories of their time together, calling their son their "greatest collaboration." The couple's son, Quinton Anderson Reynolds, was also among the speakers at the service at Quattlebaum Funeral Home. Bobby Bowden, former football coach at Florida State University, where Reynolds was a player, opened the service with a prayer and stories from the actor's life. Reynolds died at age 82 on Sept. 6, and, according to a death certificate issued Sept. 10 that was obtained by Entertainment Tonight, he was cremated. No cause of death has been revealed. - AP, 9/21/18...... Nashville's legendary Grand Ole Opry will host a tribute concert to Ray Charles on Oct. 8. Hosted by Opry member Darius Rucker and featuring Boyz II Men, Cam, Brett Eldredge, Leela James, Lukas Nelson, Allen Stone, Travis Tritt and Chris Young, the concert will pay homage to to the iconic R&B artist, airing on PBS in November. The PBS special will also feature behind-the-scenes footage, a visit to the Ray Charles Library and rare video of the legendary artist, courtesy of the Ray Charles Foundation. - Billboard, 9/19/18...... One of James Brown's daughters, Venisha Brown, died on Sept. 19 at AU Health Medical Center in Augusta, Ga., due to complications from pneumonia. She was 53 years old. A songwriter and musician, Brown was active in the James Brown Family Foundation and is remembered as "one who fully embodied the dance moves of her father," who died on Christmas Day 2006. The foundation says Brown's family thanks everyone for their "prayers and telephone calls" but asked for privacy. - AP, 9/20/18.
Wednesday, September 19, 2018
A restored version of John Lennon and Yoko Ono's 1972 film Imagine began a one-off and limited-run of theater screenings worldwide on Sept. 17. The film has been restored, remixed and remastered with Ono serving as producer and creative director. Eagle Vision is pairing Imagine and another restored John and Yoko film, Gimme Some Truth, for release on DVD and Blu-ray on Oct. 5, the same day the six-disc box set, Imagine: The Ultimate Collection, drops. Paul Hicks, who remixed and remastered the soundtrack, won Grammys for his work on The Beatles Box Set and The Beatles' Love, and recommends people see it at the cinema for optimal audio and visual experience. He added the restoration of Imagine, which was originally made for TV and then did a theatrical run in America and the U.K., took eight years. - Billboard, 9/17/18......



Kiss announced on Sept. 18 that they'll celebrate their heady days of the '70s by reissuing their 1978 eponymous solo albums from all four members -- singer/guitarist Paul Stanley, bassist/singer Gene Simmons, drummer Peter Criss and guitarist Ace Frehley -- as a lavish box set on Oct. 19, exactly 40 years after they were released in 1978. Kiss: The Solo Albums -- 40th Anniversary Collection will be a limited-edition, 180-gram 4-LP box set from Casablanca/UMe with only 2,500 copies available. Simmons' album will be pressed on red vinyl, Stanley's purple, Frehley's blue and Criss' green, and all four packaged in a deluxe black-matte slipcase with glossy black images of each member's face surrounded by the band's iconic logo. The set will also include four 12x12-inch posters of each album cover and an exclusive turntable slipmat with the four Eraldo Carugati-painted album cover images from the originals. Meanwhile, Kiss will open the two-hour season finale of NBC's America's Got Talent series on Sept. 19. at 8 p.m. ET. America's Got Talent is currently in its 13th season, and 10 finalists will vie for the grand prize. - Billboard, 9/18/18...... As expected, Paul McCartney has achieved his first No. 1 album on Billboard's Hot 200 LP chart in over 36 years with his new album Egypt Station. Released via MPL/Capitol on Sept. 7, Egypt Station bowed with a larger-than-expected 153,000 equivalent album units earned in the week ending Sept. 13 according to Nielsen Music. Of that sum, 147,000 were in traditional album sales (his largest sales week for an album in over 10 years). Egypt Station is Sir Paul's eighth No. 1 on the chart, his last being a 3-week consecutive run in 1982 with Tug of War. The gap between those two albums gives Macca another record -- for the longest gap between No. 1's for a living artist in the history of the Billboard 200 chart. Egypt Station is also McCartney's first album ever to debut at No. 1 -- he had previously logged a pair of No. 2-debuting sets with 1997's Flaming Pie and 2001's Wingspan: Hits and History. Paul has also released a new video for one of Egypt Station's tracks, "Back In Brazil." The beautifully shot clip, which tells a tropical love story, follows its main character, Yasmin, in So Paulo, Brazil, as she goes about her day in the city streets, meets a man named Zach, falls in love, and more, mirroring the events in McCartney's lyrics. Meanwhile, the Spotify.com streaming site is prepping the release of "Paul McCartney & Spotify Singles: Under The Staircase," a playlist of exclusive audio and video recordings captured at one of McCartney's gigs at the famed Abbey Road Studios this past summer, at which he previewed tracks from Egypt Station. Spotify hosted McCartney at the intimate gig at Abbey Road's iconic Studio 2, where many of the Beatles' classic tracks were recorded. The session -- which was overseen by producer Giles Martin (son of "the fifth Beatle" Sir George Martin) -- featured many iconic tracks from the Beatles and Wings, as well songs from Egypt Station. Participating in an interview with New Musical Express on Sept. 16, Sir Paul was asked whether he's ever thought about playing a Beatles album in full on tour. "No," he replied. "I think that's kind of a cool idea but I'm not tempted at all to do that. It'd be too limiting. It's the kind of thing other people do, and I wish them well with it, but to me if I'm doing one album and 'Hey Jude' isn't on it, and I'm in a crowd of 40,000 people, I'm going to want to do 'Hey Jude' because it brings people together." - Billboard/New Musical Express, 9/16/18...... In other Beatles-related news, Ringo Starr and his All Starr Band headlined a two-hour show at New York's iconic Radio City Music Hall on Sept. 13. Audience members, who spanned three generations, may have come to be in the presence of a Beatle, but they also shared flashbacks of early MTV with such hits as Men At Work's "Down Under" and Toto's "Africa" and cheered on the old Santana jams "Black Magic Woman" and "Oye Como Va," courtesy of current All Starr Band contributors Colin Hay, Steve Lukather and Gregg Rolie, respectively. Ringo, 78, closed the show with his signature song, the Lennon-McCartney composed "With a Little Help from My Friends." He didn't need to introduce it, and hardly needed to sing it. He held out the microphone to the crowd and everyone seemed to join in. - AP, 9/14/18...... On Sept. 18 Bob Seger announced what he says will be the "final" outing with his Silver Bullet Band. Sixteen dates have already been announced as makeups for shows from his 2017 "Runaway Train Tour" which were postponed due to Seger's spinal surgery, while an additional 10 concerts have been announced, including the tour opener Nov. 21 in Grand Rapids, Mich. Dates are currently booked on his upcoming "Travelin' Man Tour" through May 2, 2019, and more shows will be announced in the coming weeks for Las Vegas, San Diego, Vancouver, cities in Florida, Fresno, Calif., and more. Seger has been entertaining the possibility of quitting touring for over 30, saying in 2014 that "The big deciding factor for whether I leave or don't leave is my voice, whether it holds up... I just want to be graceful about it, you know what I mean? I don't want to stay too long, that's all. So we'll see." - Billboard, 9/18/18......
As the family, former bandmates and friends of Tom Petty prepare to release a new 60-track Tom Petty and the Heartbreakers collection An American Treasure on Sept. 28, Petty's widow Dana says, "It was very emotional, and, especially at first, hearing the songs was brutal. But music is healing; it got easier. It felt like Tommy would be so proud of this." It took Dana, Petty's daughter Adria, Heartbreakers bandmates Mike Campbell and Benmont Tench, and producer Ryan Ulyate roughly seven months to assemble the rarities, unreleased songs and live renditions. Dana says that "there's so much more in the vault, so much more that we tried to put on this record, that everyone needs to hear... I just don't want them to think we're greedy, because it's not about the money -- it's about getting the stuff out there for the world to love." - Billboard, 9/17/18...... Also due on Sept. 28 is a tribute to the legendary FAME Studio and Muscle Shoals Sound Studio in Muscle Shoals, Ala., which hosted greats like Aretha Franklin, Bob Dylan and Etta James. Small Town, Big Sound is a 16-track set featuring the likes of Steven Tyler, Michael McDonald, Vince Gill, Chris Stapleton and Grace Potter, who were among the 22 artists who visited the 16.5-square-mile town to rerecord classics originally tracked at the two studios. - Billboard, 9/17/18...... Hitting stores on Nov. 9 will be a 50th anniversary box set of Jimi Hendrix's classic album Electric Ladyland. Electric Ladyland - 50th Anniversary Deluxe Edition arrives 18 days before the late guitar god would have celebrated his 76th birthday and in addition to the original double album includes Electric Ladyland: The Early Takes, which gives fans a look into demos and studio outtakes from the recording period. The new deluxe edition will also give listeners a new 5.1 surround sound mix of the entire original album by Hendrix's original engineer, Eddie Kramer. The release also includes a full color, 48-page book that contains Hendrix's handwritten lyrics, poem and instructions to his record label, and never before published photos from the recording sessions shot by Kramer. - Billboard, 9/14/18...... Willie Nelson and friends' annual Farm Aid benefit bash is set for Sept. 22 in Hartford, Conn. "The crisis farmers are in now is even worse than 1985, because there are fewer farms left to lose," says John Mellencamp, co-founder of Farm Aid. "They have a whole system stacked against them. The crisis farmers are in now is even worse than 1985, because there are fewer farms left to lose. They have a whole system stacked against them, and time is running out for Americans to demand a fairer playing field. Farm Aid 2018 has to be a rallying cry for all of us to stand up and fight for these families," he added. At Hartford's Xfinity Theatre, the headlining foursome of Nelson, Mellencamp, Neil Young and Dave Matthews will be joined by Chris Stapleton, Sturgill Simpson, Kacey Musgraves, Margo Price, Nathaniel Rateliff & The Night Sweats, Lukas Nelson & Promise of the Real, Jamey Johnson, Ian Mellencamp and Particle Kid to raise funds during the 33rd annual show for what Mellencamp says is "the most crucial benefit concert in a generation." - Billboard, 9/18/18...... Rod Stewart has just announced dates for his forthcoming 2019 UK tour. Stewart will kick off the 7-city jaunt on May 31 in Southampton, also hitting York (6/1), Milton (6/4), Ipswich (6/7), Wolverhampton (6/8), Aberdeen (6/12) and Bolton (6/14). He'll be supporting his upcoming album Blood Red Roses, which drops on Sept. 28. Stewart's UK tour is his first in three years there, following sold out runs with his "Hits" stadium tour and the arena tour "From Gasoline Alley to Another Country Hits." - New Musical Express, 9/15/18......
Arriving on Sept. 21 will be a reissue of The Ramones' 1978 LP Road to Ruin from Rhino Records featuring a new version of the punk icons' song "Don't Come Close." Not only does Road contain one of the NYC quartet's most enduring street hits "I Wanna Be Sedated," the original 12-track mix also featured maneuvers that were aimed directly at attaining the group more radio airplay. Road To Ruin - 40th Anniversary Deluxe Edition contains two different mixes of the album, unissued rough mixes for every album track, and an unreleased 1979 Ramones concert in New York. - Billboard, 9/18/18...... A rep for The Rascals guitarist Gene Cornish said on Sept. 13 that the musician is recovering at home after being implanted with a pacemaker. Cornish, 74, collapsed onstage in Billings, Montana, on Sept. 7 while performing with keyboardist Felix Cavaliere and guest drummer Carmine Appice. The rep says Cornish, who suffered a heart arrythmia, has been cleared by doctors to start his rehabilitation and resume performances in October. The musician said in the statement he was grateful for the two nurses in attendance who came to his aid, along with others. - AP, 9/13/18...... The Memphis Music Hall of Fame announced on Sept. 13 that its Class of 2018 class will include the late soul songstress Aretha Franklin, the '60s rock/soul group The Box Tops, gospel artist O'Landa Draper, R&B singer-songwriter Eddie Floyd, and rockabilly pioneers The Rock and Roll Trio. Others being inducted include Memphis rappers 8Ball & MJG and George Klein, a radio personality and close friend of Elvis Presley. The Memphis MHOF will hold its induction ceremony on Nov. 1. - AP, 9/13/18...... As Fleetwood Mac gears up for the Oct. 3 launch of its "An Evening with Fleetwood Mac" tour, co-founding member Mick Fleetwood says that "change is not an unfamiliar thing in Fleetwood Mac." "Every man and woman in Fleetwood Mac wish Lindsey [Buckingham] well in any ventures he's doing and also have a huge respect for what he did with Fleetwood Mac," says Fleetwood about the recent departure of its longtime guitarist/vocalist. "Having said that, it wasn't working for us and we made the decision as a band to continue, and that's what we've done with open heart," Fleetwood says. "We've found two unbelievably talented gentlemen that have more than their own story to tell -- which, by the way, is what's made this work. They're stylists, and they have their own integrity as artists, which I think was a huge help in what we're doing," he adds. Joining Fleetwood, bassist John McVie, singer Stevie Nicks and singer-keyboardist Christine McVie on the upcoming trek will be Split Enz/Crowded House veteran Neil Finn and Heartbreakers guitarist Mike Campbell in his first public endeavor since Tom Petty's death last Oct. 2. The tour kicks off on Oct. 3 in Tulsa, Okla. - Billboard, 9/13/18...... Cher has revealed in a new interview that her dyslexia once led to a bizarre fling with actor Tom Cruise, and that Cruise was one of her best lovers and they are still friends today. Cher says two stars first met at Sean Penn and Madonna's wedding in Malibu back in 1985, when Cruise was only 22 but already a star through his movie Risky Business. Cher, then 38, says she re-united with Cruise after the pair were invited to Ronald Reagan's White House with other fellow dyslexia victims. "Then a bunch of people who were dyslexic were invited to the White House, and Tom and I are both dyslexic," Cher revealed. And although the sparks didn't fly immediately the couple did later become an item. "No, no, no, we didn't go out till way later, but there definitely was a connection there," she said. Cher claims that she is currently single but is still on good time with most of her former lovers, who include Val Kilmer, David Geffen, Richie Sambora and Rob Camilletti. And she remains hopeful of finding love in the future. "I'm still on the lookout," she said. Cher will release her new ABBA-themed album, Dancing Queen, on Sept. 28. - American Media, Inc., 9/17/18......
In theaters on Sept. 21, Love, Gilda is a heartfelt new documentary tracking the rise of legendary comic Gilda Radner from underground sensation to whirlwind star of Saturday Night Live to the coda of her life: a tragic battle with ovarian cancer, which she succumbed to in 1989. The Lisa D'Apolito-directed film's most touching storytelling tool -- stars like Amy Poehler and Melissa McCarthy reading the late comedian's personal diary entities -- will leave you wanting more... but then again, so did Radner's radiant and all-too-short career. - Entertainment Weekly, 9/21/18...... It has been revealed that actor Burt Reynolds, who died on Sept. 6 of cardiac arrest, excluded his only son Quinton Reynolds from his will, but not because he wanted to disinherit him. Burt's will specifically says that 30-year-old Quinton is intentionally omitted from the will, however it adds that Burt created a trust years ago for Quinton's benefit and the money from the trust will continue to go to Quinton. This is typically done to avoid estate taxes. It appears all of Burt's assets are in the trust, so the will is effectively a hollow document, providing that all assets not accounted for in the trust will funnel to it. - TMZ.com, 9/17/18...... Actor Peter Donat, whose long career spanned roles on Broadway, television and in films, died on Sept. 10 at home in Point Reyes Station, Calif. from complications of diabetes, according to his wife. He was 90. The Canadian-born character actor was best known for his role in six episodes of TV's The X Files, where he recurred as Agent Fox Mulder's father. Mr. Donat was a frequent presence on such TV series as The F.B.I., Hawaii Five-O, Mannix, McMillan & Wife, Hill Street Blues and Murder, She Wrote. One well-received television role came on the original Dallas as the doctor treating J. R. Ewing (Larry Hagman) after he had been shot in one of TV's most famous cliffhangers. Other roles include the lawyer in The Godfather Part II (1974) and as US Attorney Otto Kerner in the film Tucker: The Man and His Dream. - Deadline.com, 9/15/18.
Friday, September 14, 2018
The Kinks co-founding member Dave Davies announced on Sept. 13 that he'll release Decade, an archival collection of 13 previously unheard solo tracks from 1971 to 1979, on Oct. 12. According to a press release from Davies, Decade's songs were found "under beds, in attics and in storage." Davies recorded the songs in the Kinks' own recording studio, Konk, during downtime between touring and recording sessions. His sons, Simon and Martin, unearthed, mixed and mastered the project. Meanwhile, Dave says the Kinks "have a couple of songs" for a Kinks reunion album that was announced earlier in 2018. "[My brother] Ray [Davies]'s got some tapes similar to Decade that we can work on, maybe, and do some new stuff. It'd be great." Dave says his relationship with Ray has "been much better over the last couple of years." "You have to realize, through all this history between me and Ray, we both really like to express what we want to do. Strong opinions. So that's where we've clashed, but also where we've met. It's interesting. We'll see," he said. - Billboard, 9/13/18......
One week after joining Twitter on Sept. 4, soul icon Al Green has released his first single in a decade, a cover of Freddy Fender's "Before the Next Teardrop Falls." The single was issued exclusively on Amazon Music as part of its "Produced By" series, which pairs producers with a collection of some of today's top artists across various genres. Green worked on the track with Memphis-based producer Matt Ross-Spang, who says the song "follows in the footsteps of [Green's producer] Willie [Mitchell] and Al reinterpreting country songs like 'For the Good Times' and 'Funny How Time Slips Away.' I still can't believe we actually got to do it!" - Billboard, 9/13/18...... Willie Nelson announced on Sept. 12 that he'll be headlining a rally in Austin on Sept. 29 for his fellow Texan and rising Democratic political star, Beto O'Rourke. The event, which takes place at Auditorium Shores, will also feature Joe Ely, Carrie Rodriguez, Tameca Jones, and Nelson's sons Lukas Nelson and Micah Nelson. O'Rourke, who is currently in a hotly contested senatorial race with incumbent Texas Sen. Ted Cruz, is also expected to speak at the rally, which is open to the public but requires registration online. This summer, Nelson invited O'Rourke onstage at his annual 4th of July Picnic to play guitar together for renditions of "Roll Me Up and Smoke Me When I Die" and "Will the Circle Be Unbroken." - Billboard, 9/12/18...... In other country-related news, Dolly Parton has composed the soundtrack to the new Netflix film Dumplin', about a plus-size teenage daughter of a former beauty queen who adores Parton and her music. Adapted from the book by Julie Murphy, the film features collaborations and original music from Parton. "Here I Am," the debut track from the soundtrack performed by Parton and Sia, is currently available for download and streaming. Parton says she penned and recorded the song originally for her classic 1971 LP, Coat of Many Colors. The Dumplin' soundtrack features some of Dolly's most popular songs, in addition to six new original compositions co-written by Parton and Grammy nominee Linda Perry. Netflix will air Dumplin', which stars Jennifer Aniston and Danielle Macdonald, later in 2018 in the U.S. and select international territories, while the film will also be released in select theaters in the U.S. - Billboard, 9/12/18...... Billboard is reporting that SiriusXM radio will launch a limited-run Rod Stewart radio channel on Sept. 20, eight days before Stewart releases his latest studio album, Blood Red Roses. "Rod Stewart Radio," on Channel 30, will feature music from throughout Stewart's five-decade spanning musical career, including his early days in the Jeff Beck Group and the Faces up to previews of tracks on the new album. The channel will run through Sept. 30. - Billboard, 9/12/18...... In a new interview with the Philadelphia Inquirer, Ozzy Osbourne says that he "didn't have a great time" on Black Sabbath's final tour in 2017. "I spent nine or 10 years in Sabbath, but I'd been away from them for over 30 years. With them, I'm just a singer. With me, I get to do what I want to do. I was getting bad vibes from them for being Ozzy. I don't know, what the f--k else can I be?," Ozzy explained. Black Sabbath played their final show at Birmingham's Genting Arena on Feb. 4, 2017, where they bowed out with closing song "Paranoid," taken from the 1970 album of the same name. Osbourne added that he was not retiring altogether, despite the name of his current "No More Tours" tour. "What I'm stopping is doing what I'm doing now, going around the world all the time," he said. "I wish people would understand I'm not retiring. Is it my bad English accent? It's called the 'No More Tours' tour. It doesn't say 'No more tours ever.'" Osbourne's current tour will run through 2020, and in a statement in Nov. 2017, the rocker explained: "This will be my final world tour, but I can't say I won't do some shows here and there." - New Musical Express, 9/12/18......
Aerosmith dropped by NBC's The Tonight Show on Sept. 12 for an irreverent "Classroom Instruments" rendition of their hit "Walk This Way" with host Jimmy Fallon and the Tonight Show house band, The Roots. Aerosmith frontman Steven Tyler simultaneously played a harmonica and two apple shakers while singing the lyrics, as Fallon accompanied him with a wood block and mallet in hand. The rest of the rockers filled out next two rows, with Aerosmith members Joey Kramer on toy drum, Tom Hamilton jingling a tambourine, Brad Whitford shaking a maraca and Joe Perry strumming a ukulele. The Roots completed the instrumental harmonies with an array of xylophones, shakers and whistles. - The Hollywood Reporter, 9/12/18...... The first-known David Bowie recording has just sold at auction for nearly £40,000. The track, titled "I Never Dreamed," was discovered earlier in 2018 in an old bread basket by David Hadfield, who was the drummer for Bowie's early band, The Konrads, and also served as its manager. According to Omega Auctions, a "bidding frenzy" had caused the price for the tape to almost quadruple when it went up for sale on Sept. 11. Expected to sell for at least £10,000, the recording was finally sold for £39,360. Bowie was 16 years old when he played in The Konrads and the track was recorded. Bowie left the Konrads shortly after the recording was made, and four years later, he released his self-titled debut album but only began to achieve success in 1969 when he released "Space Oddity." - New Musical Express, 9/11/18...... Organizers of the 2018 Stand Up for Heroes fundraiser announced on Sept. 12 that Bruce Springsteen, Jon Stewart, Jim Gaffigan and Seth Meyers will be among the headliners for the annual event, which benefits injured veterans and their families. Jimmy Carr and Eric Church are also on the bill for the Nov. 5 comedy event at the Hulu Theater at Madison Square Garden in New York City. Stand Up for Heroes was first held in 2007. ABC News correspondent Bob Woodruff, one of the event's organizers who was nearly killed during a 2006 attack in Iraq while embedded with U.S. troops, calls the event a chance to "put aside our differences" to "honor those who have and continue to sacrifice so much." - AP, 9/12/18...... Warner Bros. Pictures is distancing itself from producer Jon Peters, who is involved in the new A Star Is Born movie starring Bradley Cooper and Lady Gaga, after Jezebel.com took issue with Peters after he was ordered in 2011 to pay one of his former employees, Shelly Morita, more than $3.3 million in a harassment case she filed against the producer. Peters and Morita entered into a later agreement overturning the judgment in the case, and the terms were not disclosed. Warner Bros., which produced and will release the new A Star Is Born in October, said on Sept. 11 it was contractually bound to credit Peters. "Jon Peters' attachment to this property goes as far back as 1976," said the studio in a statement. "Legally, we had to honor the contractual obligation in order to make this film." Peters was instrumental in the making of the 1976 version of A Star Is Born, which starred his then-girlfriend Barbra Streisand. On Sept. 11, the Producers Guild of America confirmed that it has ruled that Peters did not work enough on the new film to receive a "producers mark." The movie premiered on Sept. 9 during 2018 Toronto International Film Festival. - AP, 9/12/18......
The upcoming Queen biopic Bohemian Rhapsody is set to make its world premiere at the SSE Arena in London on Oct. 23, just a stone's throw away from Wembley Arena where Queen delivered its famous Live Aid performance in 1985. The film, which will see Rami Malek (Mr. Robot) portraying the band's late frontman Freddie Mercury, is currently set to make its official UK release the following day. Bohemian Rhapsody chronicles the 15-year period between Queen's formation as a band and their famous Live Aid performance at Wembley in 1985. Speaking about the significant location of the premiere, which is set to welcome 6,200 guests for the screening, Fox U.K.'s managing director Chris Green said: "We're delighted to be at The SSE Arena, Wembley giving Queen fans the chance to share in what is going to be a fantastic event. The venue is perfect for showcasing the show-stopping performances in the film." Earlier in September, it was announced that audio tracks recorded at Queen's 1985 Live Aid concert will be released for the first time as part of Bohemian Rhapsody's upcoming soundtrack release. - New Musical Express, 9/10/18...... Paul McCartney's new album Egypt Station, which dropped on Sept. 7 via MPL/Capitol Records, could debut on Billboard's Hot 200 album chart at the No. 2 slot, and is flirting with a No. 1 debut. If Egypt Station bows at No. 1, it will earn McCartney his eighth leader on the list, and his first since 1982's Tug of War. The album is on track to move 115,000-plus units for the week ending Sept. 6. McCartney has just released a cheeky video for a new single from the album, "Fuh You," in which two teenagers share a kiss on a Liverpool doorstep before the girl's mom interrupts and sends the young boy home. The love struck young Romeo then dances through the streets of the Beatles' hometown, smiling and singing along to the song's lyrics. When he finally arrives home in the evening, the boy goes upstairs to listen to his favorite tune, which of course is McCartney's "Fuh You." Meanwhile, in a candid new interview with GQ magazine promoting the new LP, Sir Paul shared a brief anecdote about a group masturbation session that involved himself, John Lennon and three of Lennon's friends. "What it was was over at John's house, and it was just a group of us," he told the magazine. "And instead of just getting roaring drunk and partying -- I don't even know if we were staying over or anything -- we were all just in these chairs, and the lights were out, and somebody started masturbating, so we all did." McCartney then went into further detail, saying that the five boys encouraged each other to shout various names of celebrities during the group masturbation session. "We were just, 'Brigitte Bardot!' 'Whoo!' and then everyone would thrash a bit more," said McCartney. "I think it was John sort of said, 'Winston Churchill!'" he added. Also during the GQ interview, McCartney responded to an interview with Quincy Jones in Vulture magazine in which the veteran producer described the Beatles as "no-playing motherf-----s" who were "the worst musicians in the world," and that Paul was "the worst bass player I ever heard." McCartney revealed how Jones rang him to apologize -- and claimed that he had never made the comments in the first place. "He rang me, and I'm at home on my own," said McCartney. "I said, 'If you had said that, you know what I would have said? F--k you, Quincy Jones!'" "And he laughed. So actually we just had a laugh. And he was like, 'Oh, Paul, you know I love you so much.' 'Yeah, I know you do, Quince'." Although Jones denied making the comments to Vulture, he later issued an apology after receiving a dressing down from his six daughters. "I love Quincy, even after this. He's a crazy motherf----r," McCartney added. "But I respect him, he's done a lot of very good things." - Billboard, 9/12/18...... In other Beatles-related news, Yoko Ono was among the celebrities tweeting heartfelt messages marking the 17th anniversary of the 9/11 terrorist attacks in New York City. "Imagine all the people living life in peace. love, John & Yoko #September11th #NeverForget #911Memorial #ImaginePeace," Yoko tweeted. Others paying their respects on Twitter included Tonight Show host Jimmy Fallon, singer Jewel, and former president Barack Obama. - Billboard, 9/11/18...... Aretha Franklin was honored during halftime ceremonies at the opening game of the 2018-19 Monday Night Football season. A two-minute video that played during the Los Angeles Rams/Oakland Raiders game was taped in Detroit on Sept. 9 and featured Boyz II Men and Tori Kelly singing Franklin's signature hit "Rock Steady." The footage was shot around the Motor City at iconic locations, including Motown Record's Hitsville, U.S.A. United Sound Systems studio and the Music Hall's recently re-dedicated Aretha's Jazz Cafe. - Billboard, 9/11/18......
Meanwhile, Elton John paid his respects to the late Queen of Soul during the opener of his multi-continent "Farewell Yellow Brick Road" tour on Sept. 8 at the PPL Center in Allentown, Penn. Before performing the heart-wrenching and more relevant than ever "Border Song," John praised Franklin's cover and said it was "incredible to have this woman sing this song." He dedicated his "Border Song" to Franklin, as well as other figures throughout history who he said inspired his work and life. A massive screen on the stage then flashed images of the likes of Martin Luther King Jr., Princess Diana, John Lennon, Elizabeth Taylor, Rosa Parks and Elvis Presley. Elton's tour also serves as a farewell love letter to his longtime bandmates (including drummer Nigel Olsson and the wildly entertaining and animated percussionist Ray Cooper) and his other musical collaborators (he spoke frequently, and with great affection, for his longtime lyricist Bernie Taupin). In a particularly somber moment, John dedicated "Don't Let the Sun Go Down On Me" to rapper Mac Miller, who had passed away just a day before. "It's inconceivable that someone so young and with so much talent could be gone," John told the crowd, before asking that they send all of their love and best wishes to Miller's family. John closed the sold-out show with "Goodbye Yellow Brick Road" while wearing a robe, which he later took off to reveal his name engraved in rhinestones on the back. - Billboard, 9/9/18...... It has been revealed that Chic will be opening for Cher during Cher's forthcoming tour in 2019, her first road trip in five years. "We can't wait to see you all with the incomparable Cher. Chic and Cher," Chic leader Nile Rodgers said in a statement on Sept. 10. Cher will be performing some of her biggest hits on the tour in addition to songs from her new ABBA-themed album, Dancing Queen, out Sept. 28. Cher will kick off her 30-city tour on Jan. 17 in Ft. Myers, Fla. - Billboard, 9/10/18...... Bob Dylan has been confirmed to open the newly renovated Met Philadelphia venue on Dec. 3, according to concert promoter Live Nation and developer Eric Blumenfeld. Also helping to open the venue will be Weezer on Dec. 12 and Ween on Dec. 14. "We are thrilled to offer an eclectic series of opening shows that will truly offer something for everyone at The Met," said Live Nation Philadelphia Regional President Geoff Gordon in a press release. - Billboard, 9/10/18......

In a new interview with Australia's Sunday Night TV show on Sept. 9, Olivia Newton-John has confirmed that she's battling cancer for the third time, and opened up for the first time about a 2013 bout with the disease -- her second -- that she previously decided to keep to herself. Newton-John, 69, first was diagnosed with breast cancer in 1992. When a minor car accident in 2013 led to the discovery that the disease had returned, she said she decided to not speak publicly about it: "I thought, 'It's my life,' and I just decided to keep it to myself.'" Now, Olivia says, doctors discovered a tumor at the base of her spine in 2017. She says she has undergone radiation therapy and is also pursuing natural remedies, including medical marijuana that her husband, John Easterling, grows on the couple's ranch in Santa Barbara. The Grease star says she remains optimistic and is determined to beat the disease again. "I believe I will win over it, and that's my goal," she said. - Billboard, 9/9/18...... Iggy Pop and his third wife, Nina Alu, have reportedly sold their 3-bedroom, 5,356 sq. ft. home in Palmetto Bay, Fla. for $1,225,000. The home was bought by Iggy in 2006 for $1,460,000, so he took a loss of about $235k on the sale. Iggy then transferred another of his Florida mansions that he bought in 2016, worth an estimated $4 million, from his trust to him and his wife individually. The singer then transferred the deed for the exclusive Coconut Grove property from him to his wife Nina, for her to own solely. In the court documents, Iggy did not give a reason for his decision to hand over the home to his wife. Iggy Pop and Nina Alu married in 2008 and have no kids. He has a son from a previous relationship. - TheBlast.com, 9/11/18.